Make a Masterpiece Using a Fork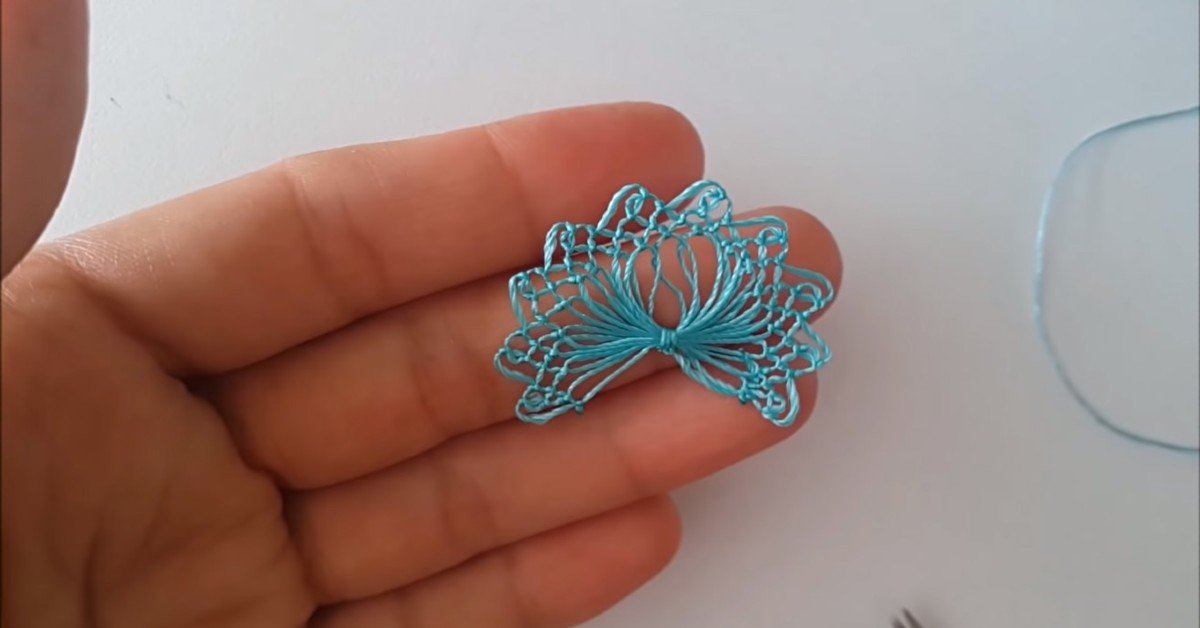 You can make delicate lace yourself using a fork, a needle, and a thread. You can decorate a scarf or a blouse with this little beauty or cover a hole in the pants. Today we will share with you a lace-making life hack.
To make lace out of virtually nothing, a DIY guru only needs a thread and a fork. As if by magic, a delicate and elegant piece of lace is ready in a few minutes.
DIY Lace
Cut 20 inches of thread and start wrapping it around a fork.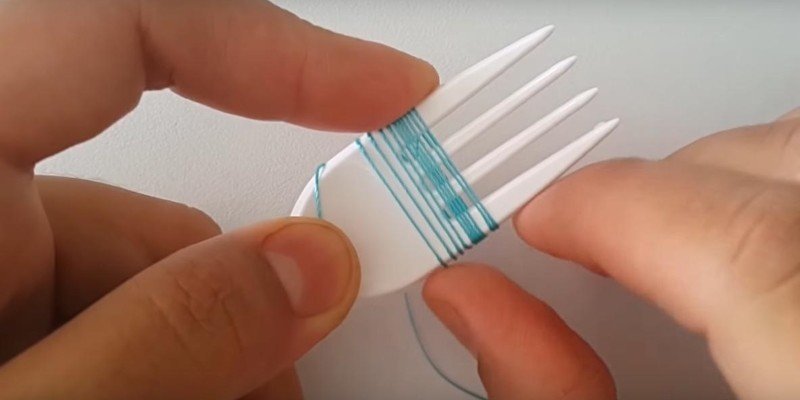 When you have wrapped the thread around the fork a few times, you need to tie it in the middle. To do this, thread a needle and tie it several times across. Tie the resulting bow into a tight knot.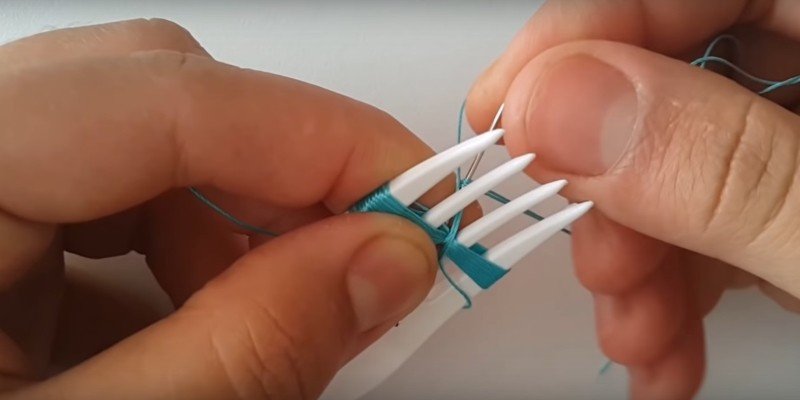 Next, begin to tie knots on each loop by holding the loop with your finger to get a small break between the knots. When you finish the first row, it should look like a fan.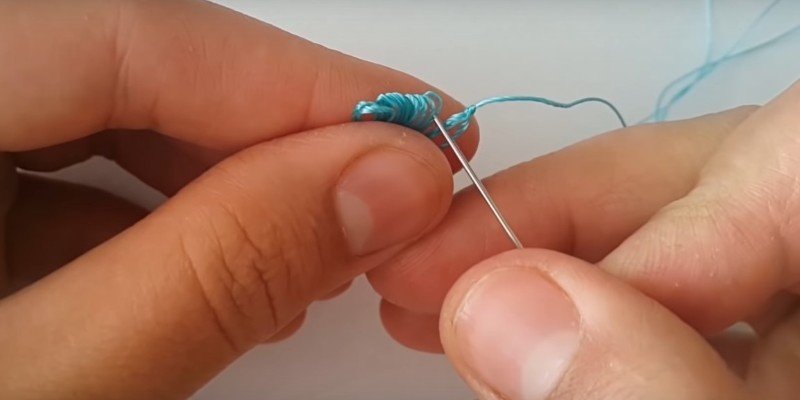 Turn the fan over and start making another row of knots.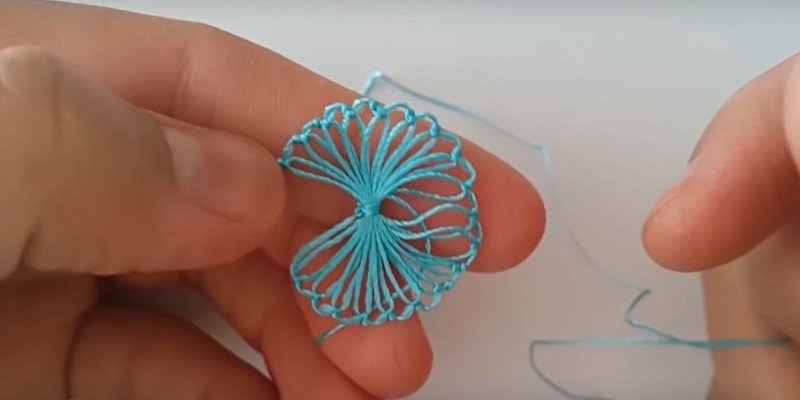 Turn the fan over once more and start making the third row. Here, alternate the knots (next but one). One-turn knot, two-turn knot, and so on.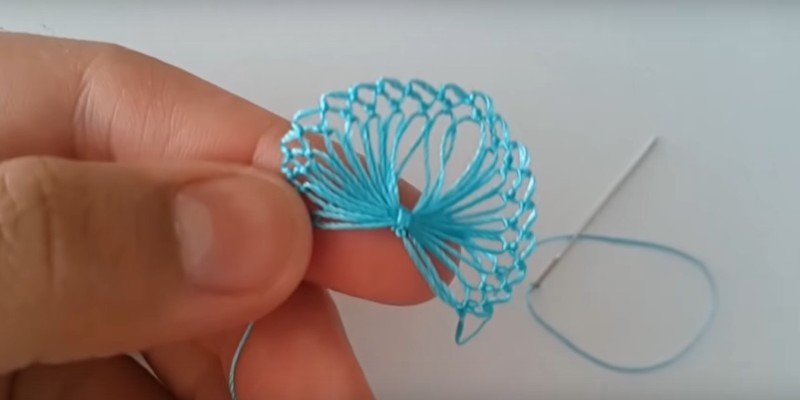 Cut the thread almost at the end and carefully burn the edge using a lighter. Straighten the lace and smooth it with an iron. Be careful: if the thread is synthetic, you need to iron the lace through a cotton cloth.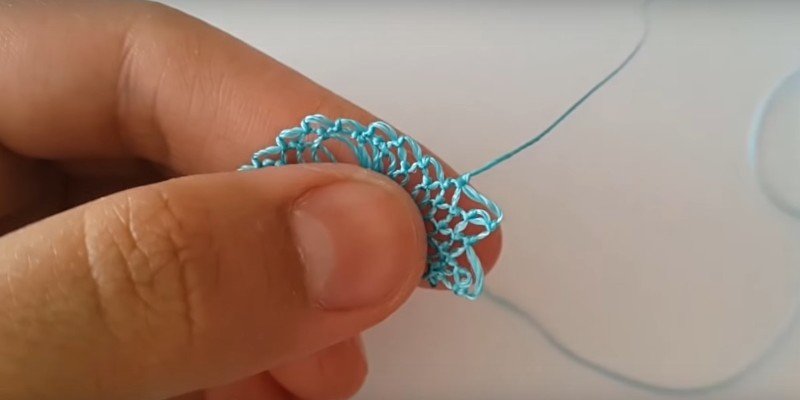 The pretty little piece of lace is ready. With it, you can decorate the edge of a curtain, or you can sew it on the collar of a blouse. The most important thing is that you don't need to study complicated schemes and give it a lot of thought.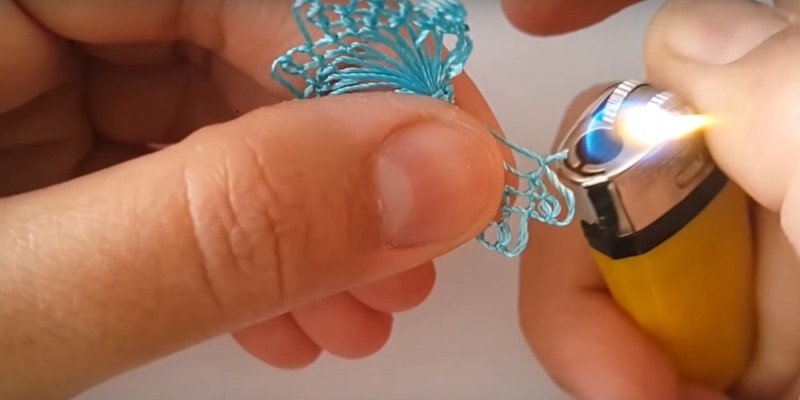 This is how to make beautiful DIY lace quickly and easily. If you want to try your hand at more DIY creations, check out our article on crafts with mugs. Don't forget to share this excellent tutorial with your friends!