How to Cook Meat Stew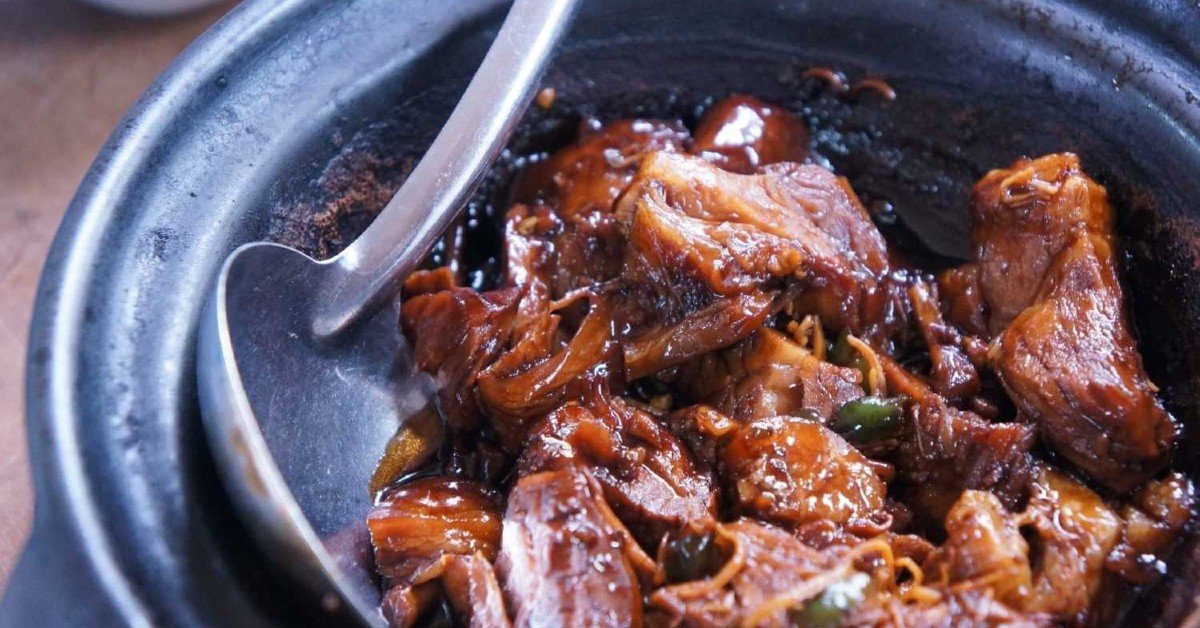 The only people who will not appreciate a meat stew are vegetarians. This method of heat treatment creates the maximum exchange of aromas, ingredients stew in their own juice. The meat is incredibly tender — it melts in your mouth.
The long-simmering over low heat does not require much attention. It is very convenient, especially if you are cooking a lot. With the correct approach, even tough meat will become tender and juicy. For the result to please you, adhere to 6 simple rules.
How to Stew Meat
Meat Selection
It is best to select pieces with a large number of muscles involved in the movement, for instance, shoulder or leg. With prolonged exposure to temperature, connective tissues turn into gelatin. That is why sinewy and tough meat breaks down into fibers after stewing.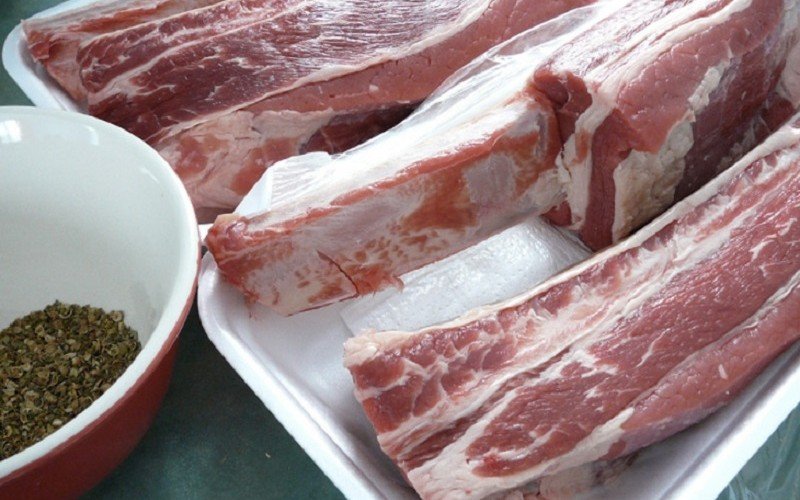 However, do not simmer a delicate cut of meat, or it will become rubbery. Quick frying will work better. And a juicy steak will be tastier if grilled.
Frying
You can skip this step — it is not essential. However, when simmering, the aroma of fried meat becomes more saturated, and a lovely golden hue gives the dish an especially appetizing look.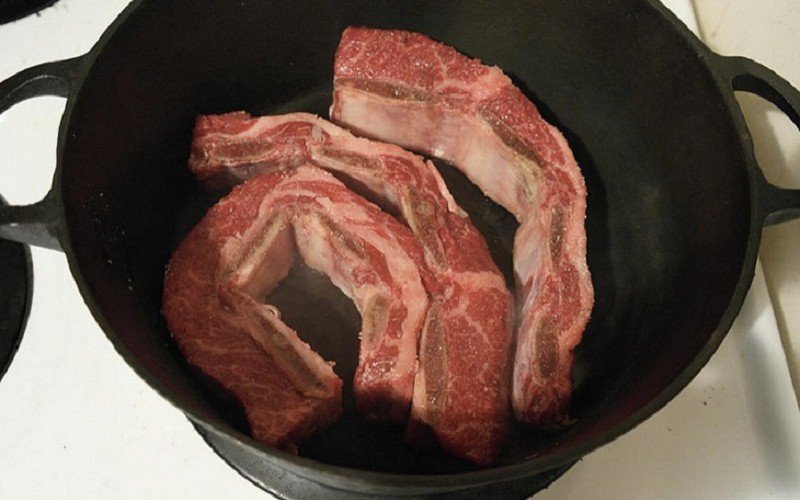 Flavors
To give the meat a new flavor, cook it with vegetables or fruits. Combinations can be completely different; the craziest ideas may result in culinary masterpieces.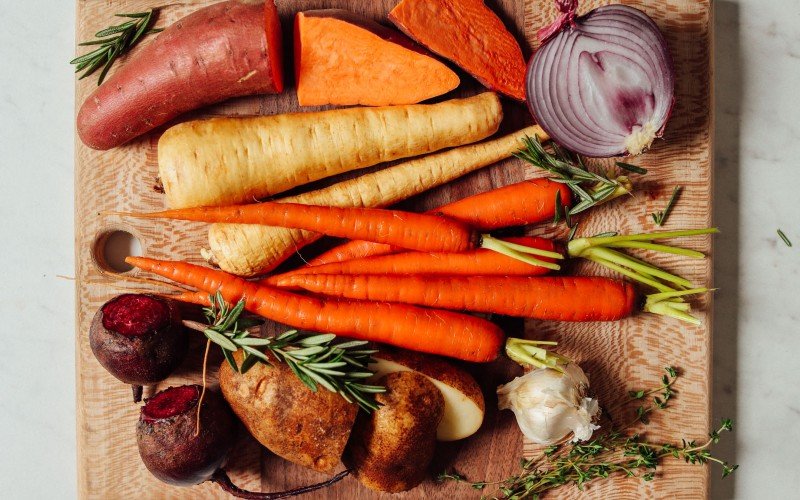 After roasting the meat, use the same oil to brown the vegetables. When the pan cools down, add the components that require the most cooking time. Then gradually add the remaining vegetables.
Deglazing
To make the dish even more flavorful, add to it whatever remains after frying the ingredients. To do this, deglaze the pan: pour a little liquid, such as water, beer, wine, or broth into it, and use a silicone spatula to scrape off the pieces of food that remain on the walls of the cookware. If you used alcohol, it needs to evaporate.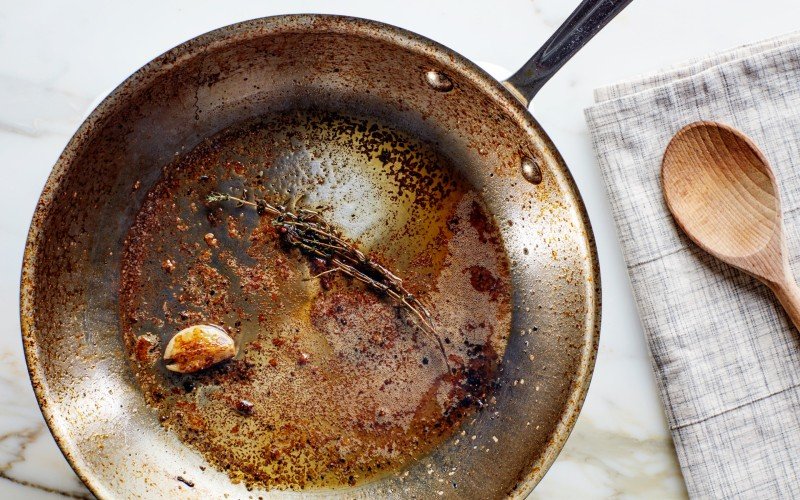 Cooking Time
Put the meat and vegetables into the deglazed liquid, fill a third of the pan with broth, and close the lid. Simmer on the stove or in the oven over medium heat for 3–6 hours. Stir the contents periodically, so they do not burn and evenly saturate with their juices.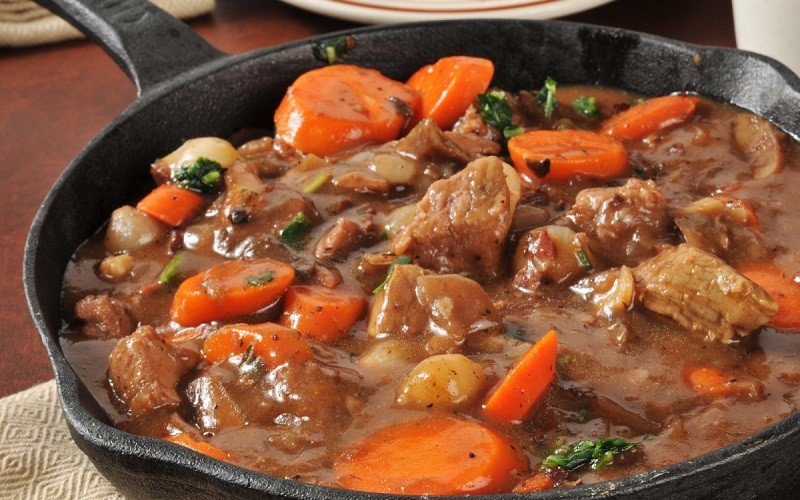 Cooking time depends on the size of the piece of meat and the temperature. It is easy to determine whether or not the stew is ready: if you can easily puncture the meat with a fork, you can remove it from the heat.
Serving
Before serving, prepare a sauce from the gravy. To get the necessary texture, boil the liquid or add a little flour to it. Top the meat and the side dish with the sauce, sprinkle with herbs, and enjoy the pleasant taste.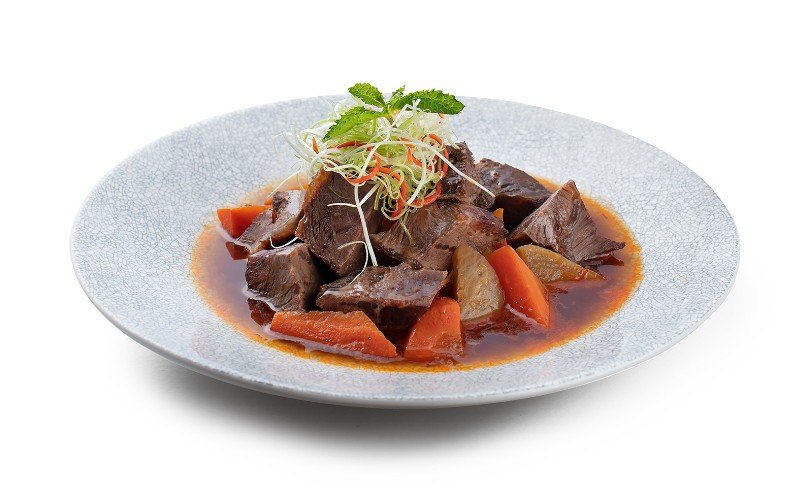 Meat stew is a safe option for a festive feast or a hearty lunch. This dish will become the highlight of your meal and an excuse for your guests to praise your culinary abilities.