Zodiac Signs Who Make the Best Chefs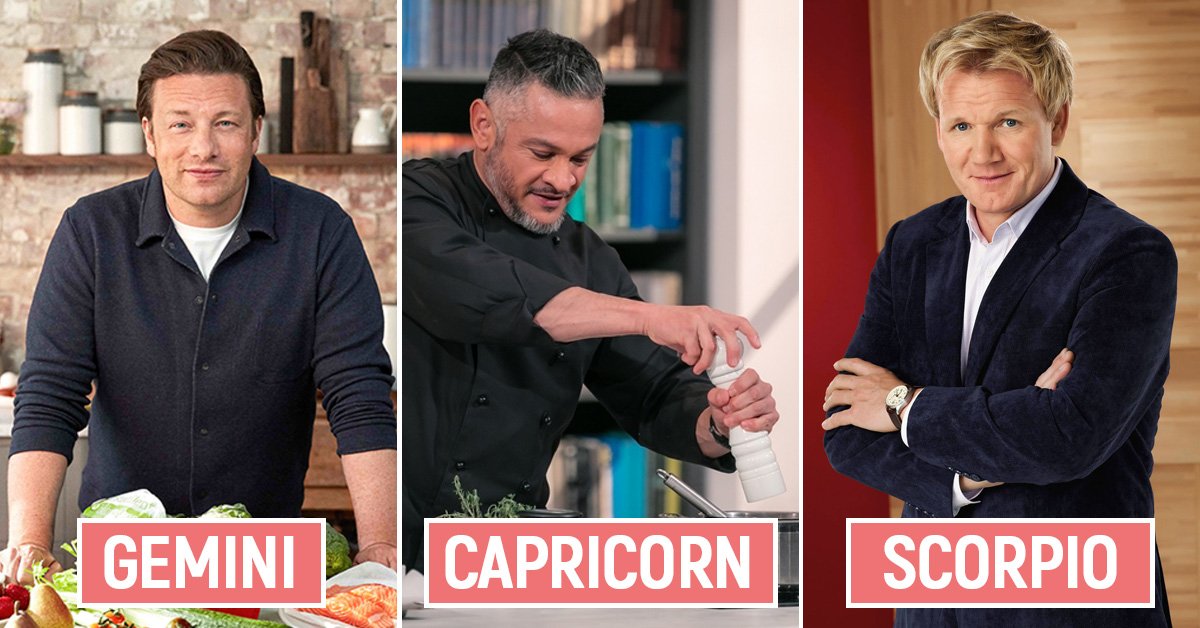 Some manage to burn an omelet despite having many years of cooking practice, while others make croquembouche at the first attempt. Do not rush to blame this on luck, because some aspects of our life are affected by higher forces.
For example, it is no secret that different zodiac signs have different food preferences. Moreover, your zodiac sign affects your ability to cook. The stars of the culinary world are convincing proof!
Best Chefs of the Zodiac
Aries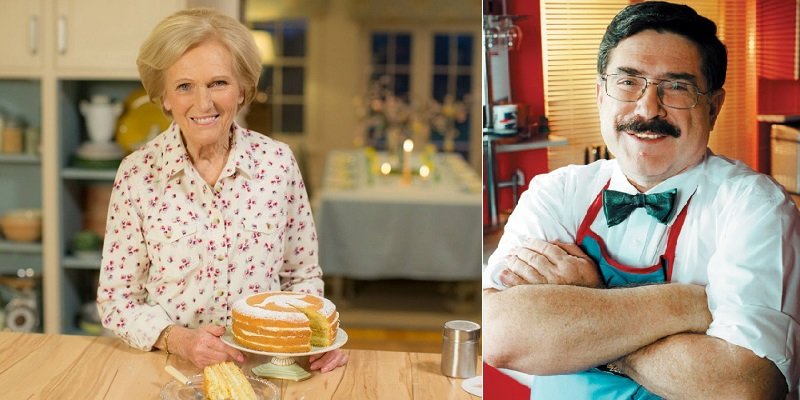 Aries are people with very energetic and self-confident personalities. They may be a little conservative in their viewpoints and tastes, but they are not hesitant to try new things and conquer the culinary peaks to please their loved ones.
Aries love serving hearty home-cooked meals and delicious pastries, and your request for the recipe will please them immensely. However, do not criticize their dishes openly: they will not appreciate it.
Famous representatives of the Aries sign are chefs Boris Burda and Mary Berry.
Scorpio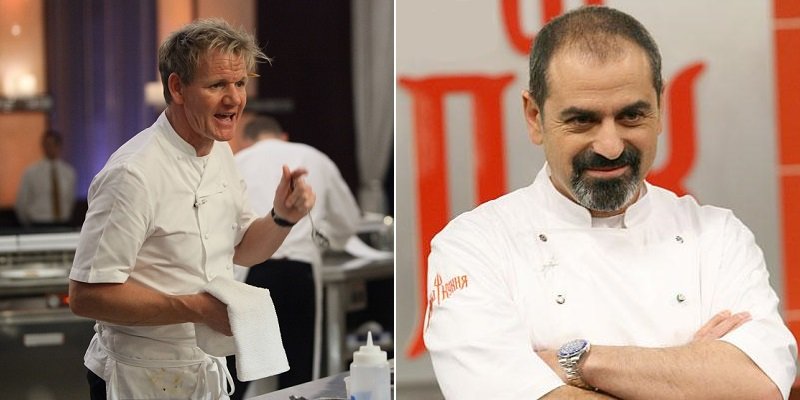 Scorpios are often characterized as short-tempered, impulsive, and even rude. But in reality, Scorpio culinary experts are idealists who set high demands for themselves and those around them.
Representatives of this zodiac sign are continually trying to impress their guests, and they put thought into both the taste and the presentation of their dishes. Their festive table always looks fabulous, and their family is kind and supportive. Do not hesitate to praise the chef's efforts — they will welcome it.
The most famous culinary Scorpios are Gordon Ramsay and Aram Mnatsakanov.
Capricorn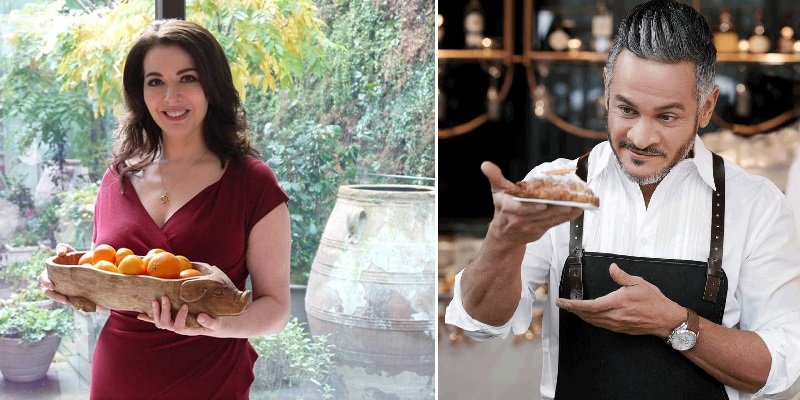 Capricorns treat cooking as an art. Although they have their signature dishes that guests expect at every celebration, that is not to say that representatives of this sign limit themselves to only a few recipes.
Capricorn chefs are very charming, and their dishes are always unique. Therefore, they may surprise you by unusual combinations of ingredients, unconventional decor, and colorful presentation.
Well-known representatives of the Capricorn sign are Hector Jimenez-Bravo and Nigel Lawson.
Gemini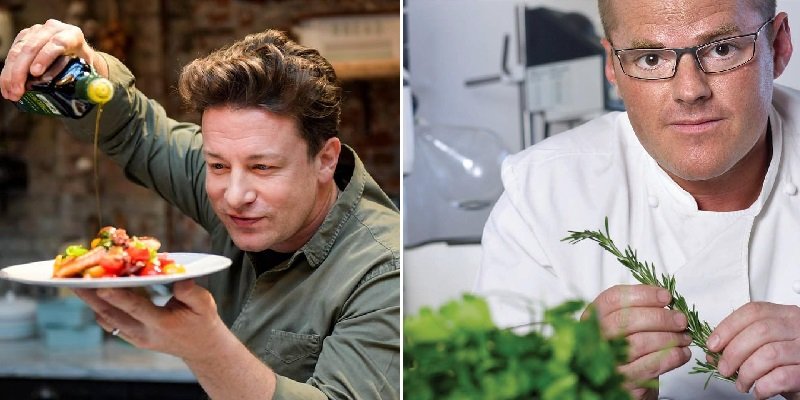 Gemini chefs are innovators — they try not to repeat themselves professionally or at home, they like to follow trends and come up with uniquely-designed features.
Besides, Gemini are mentors. Representatives of this zodiac sign will unselfishly help, share secrets, teach. Gemini chefs are enthusiastic and want us to support them.
The most famous Gemini chefs are Heston Blumenthal and Jamie Oliver.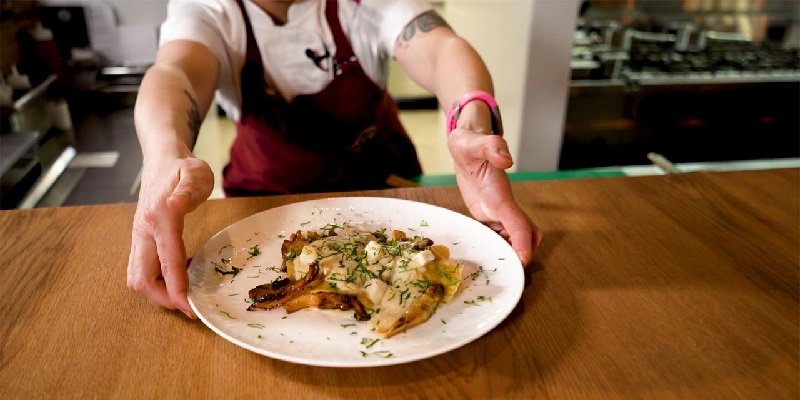 Do you enjoy cooking and know you are good at it, but your horoscope sign is not one of the above? Do not worry! After all, this is merely our observation, and it should not affect your hobby.
Do you think a person's personality and preferences depend on their zodiac sign? Who would you add to our list of the best chefs of the zodiac? We would love to read your opinion in the comments.