How To Cook Spaghetti Squash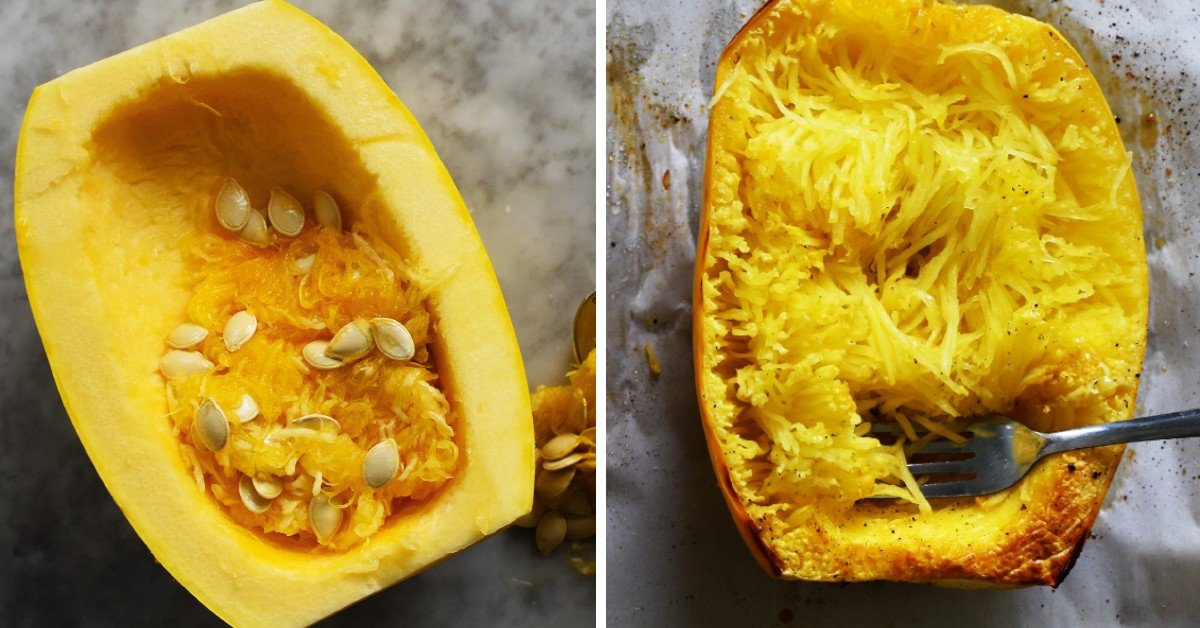 Spaghetti squash makes a great easy side dish or the perfect base for your favorite pasta sauce, and this vegetable is so much easier to cook than you think.
Be sure to try this low-carb and gluten-free pasta alternative as it is a great healthy and satisfying dinner option.
How To Cook Spaghetti Squash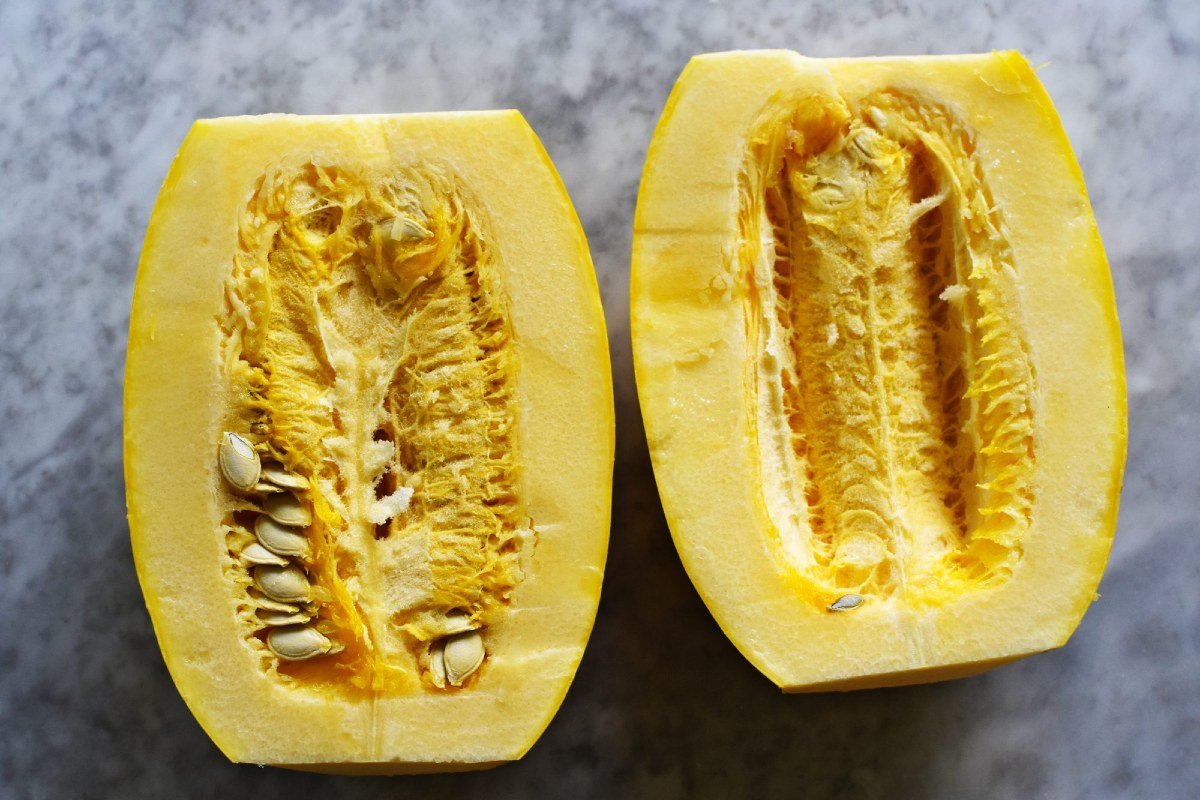 You can bake the squash whole, but by cutting it in half, you can add spices, which will make it more flavorful. The squash will also caramelize better this way. First slice off the tip and the bottom parts. Then carefully cut the squash in half lengthwise.
Now scoop out the seeds and pulp from the squash. Use a large spoon. You can also wash the seeds and roast them later.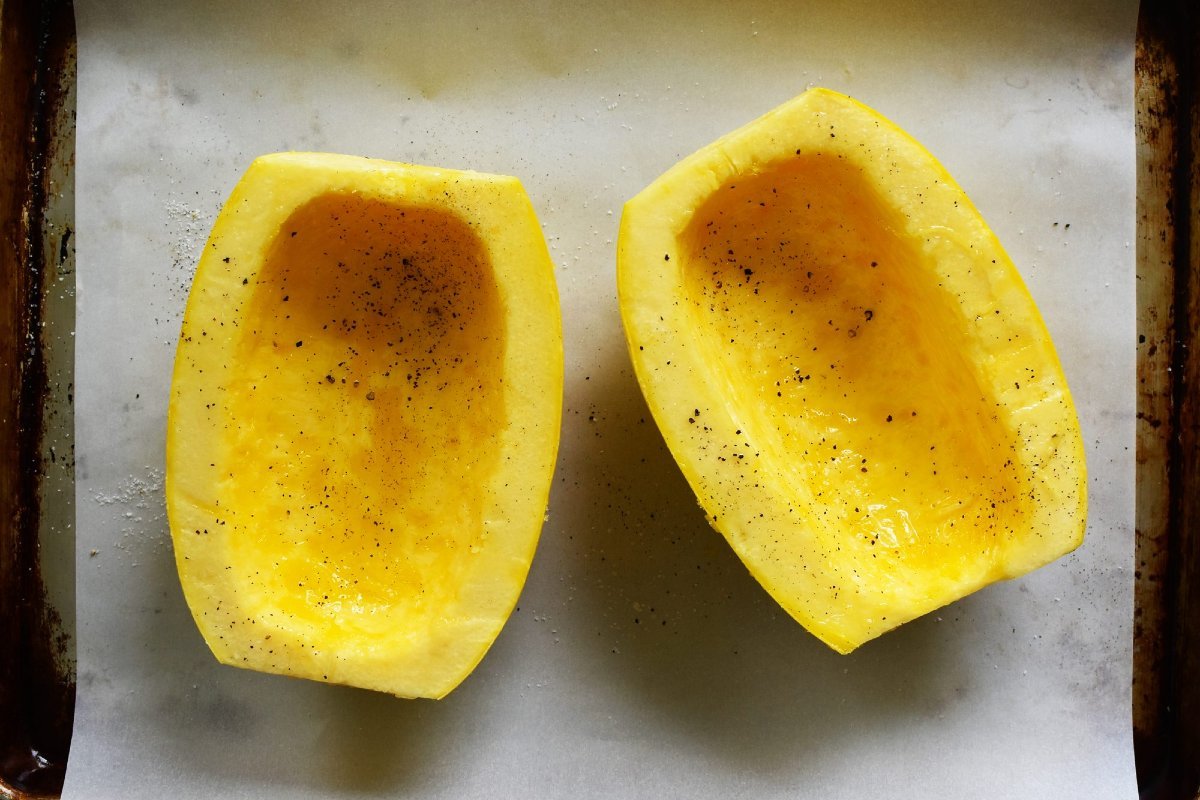 Line a baking sheet with parchment paper and place the squash halves on it. Brush the squash with oilve oil. Sprinkle with salt and pepper. To make it more unusual you can also add smoked paprika, curry powder, or fresh herbs.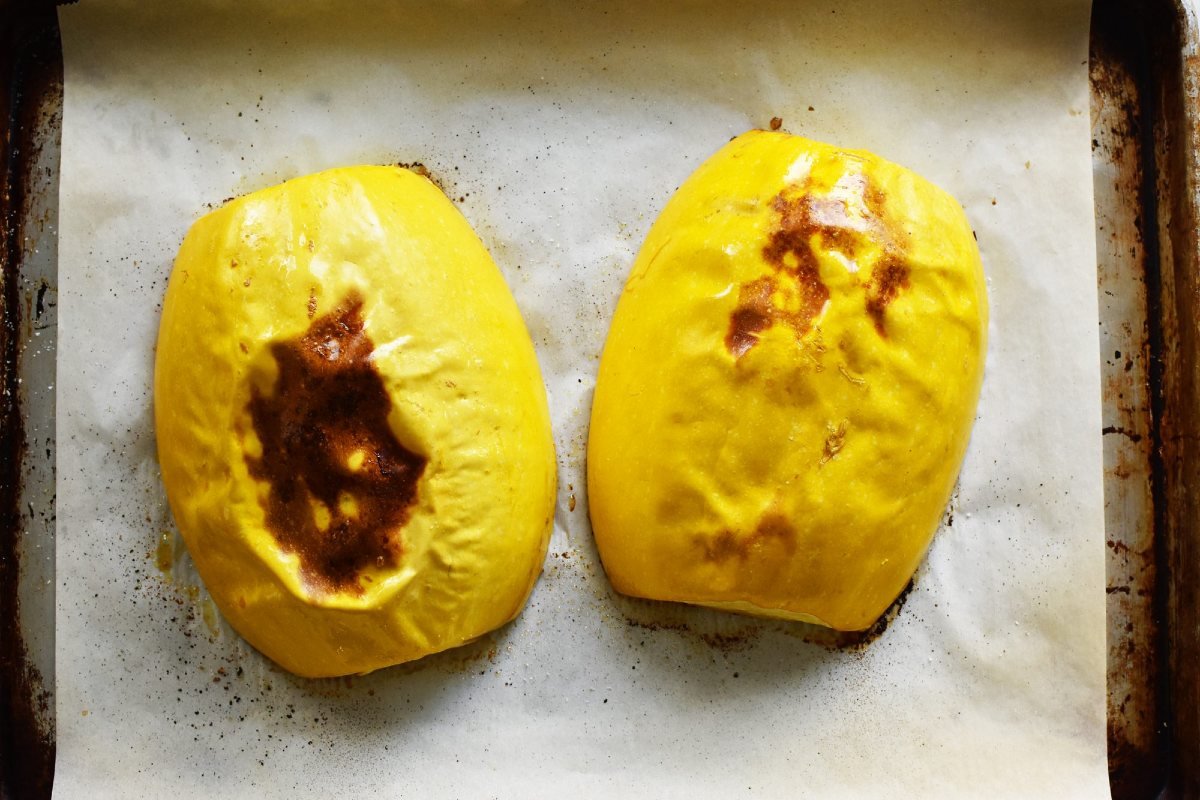 Place the squash halves cut-side-down on the parchment paper. Bake them for 40 to 50 minutes at 400 °F (200 °C). Let the vegetable cool for 10 minutes.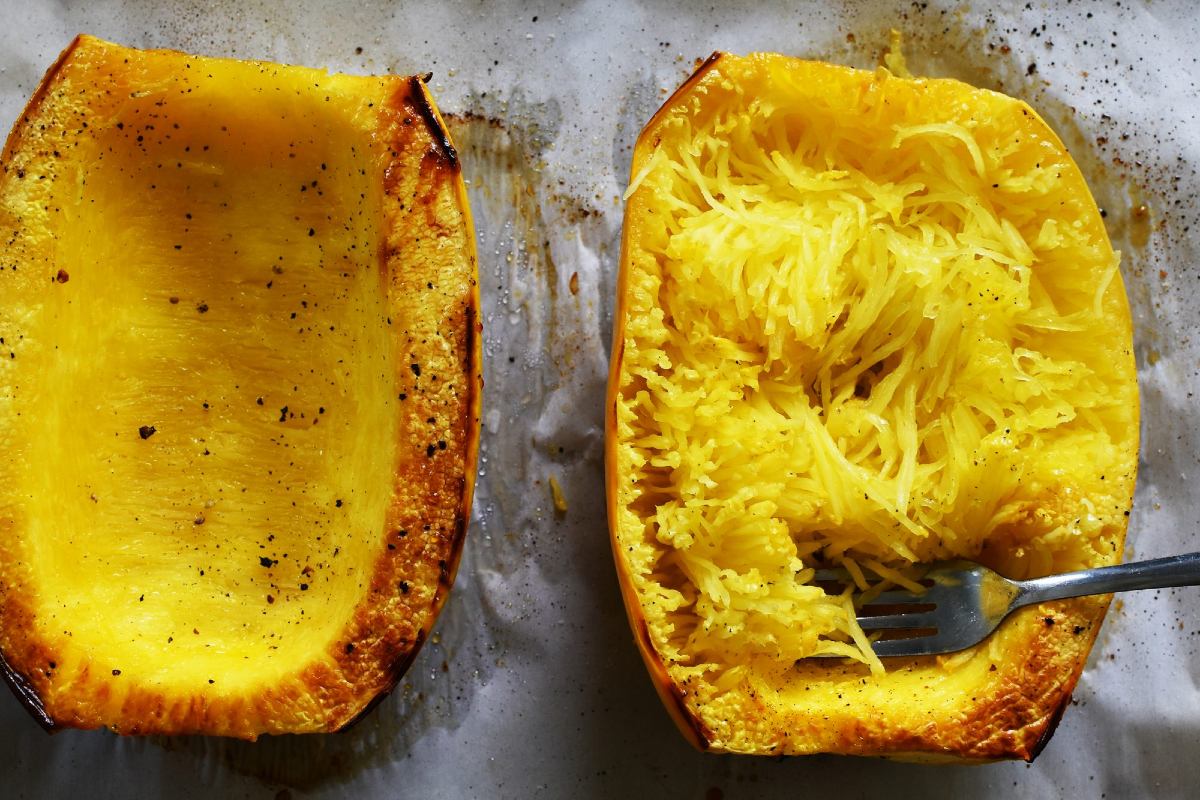 Use a fork to gently scrape out the flesh. Place it in a bowl and add some toppings and mix-ins. For example, you can add pesto or mushroom bolognese sauce.
A tip: if you want the longest noodlelike strands try first cut the squash into rings and then bake it.
What is your favorite recipe with spaghetti squash? Let us know in the comments!