How to Make Homemade Tomato Sauce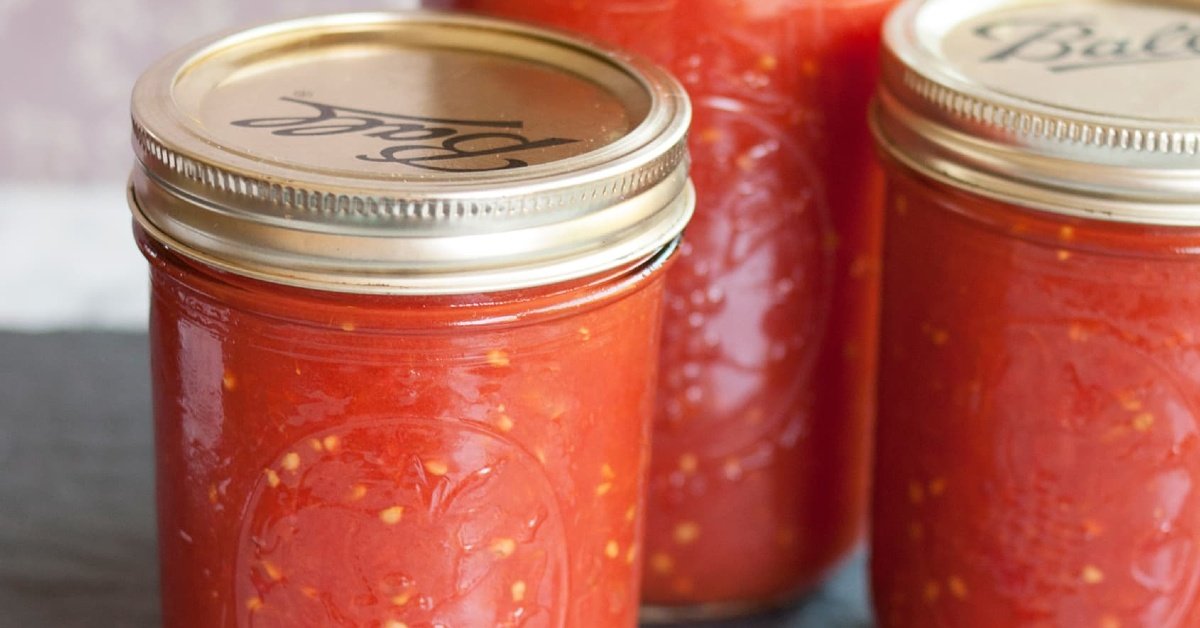 Wouldn't you just love to take advantage of the exceptional flavor of fresh tomatoes all year round? Previously, we talked about how to can diced tomatoes to enjoy them throughout the year on their own, as well as incorporate them in your favorite dishes. Today, we'll share another way of making sure your beloved fruit continues to bring you joy for months to come. If, by any chance, you've been contemplating purchasing those ripe, beautiful tomatoes at the farmers market and transforming them into homemade tomato sauce, contemplate no more: here's everything you want to know about making the red sauce at home.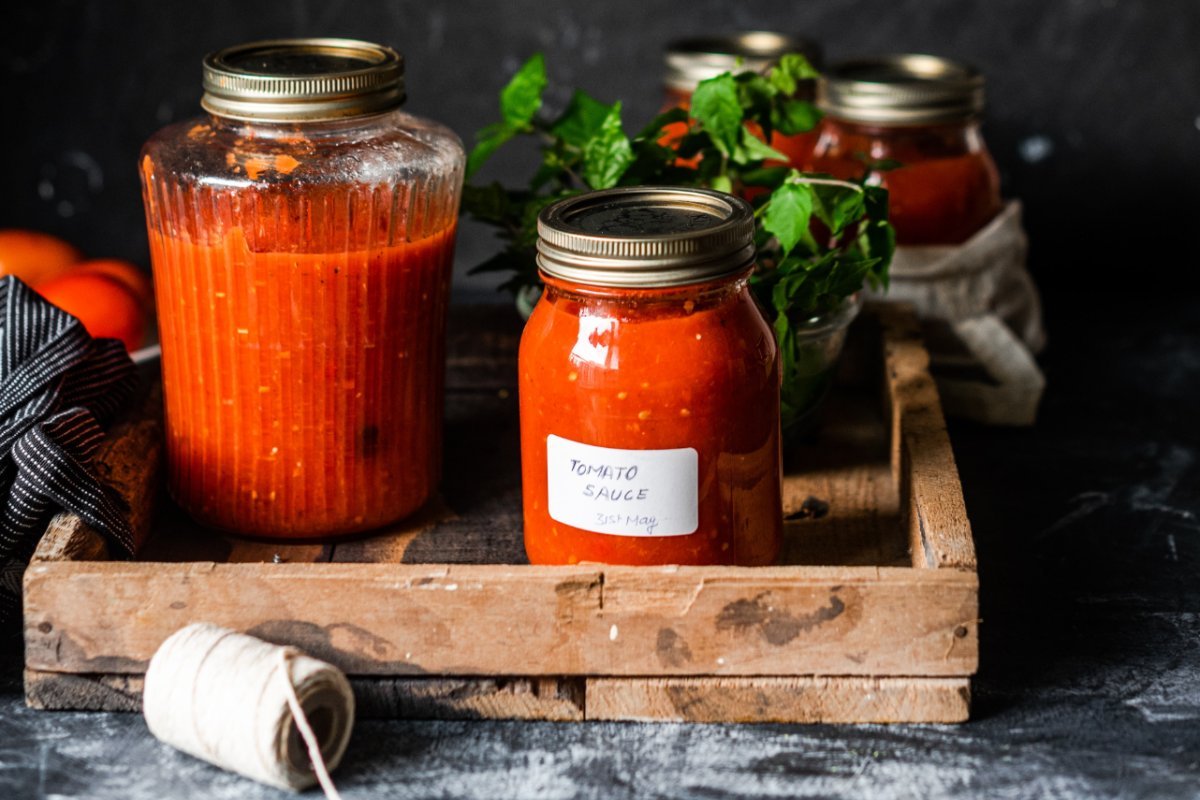 Homemade tomato sauce is a super versatile ingredient. It will come particularly handy if you happen to be a fan of Italian cuisine. After all, you can use your own little jars of the sauce in pasta, lasagna, or pizza. Without any more delay, let's make tomato sauce from scratch!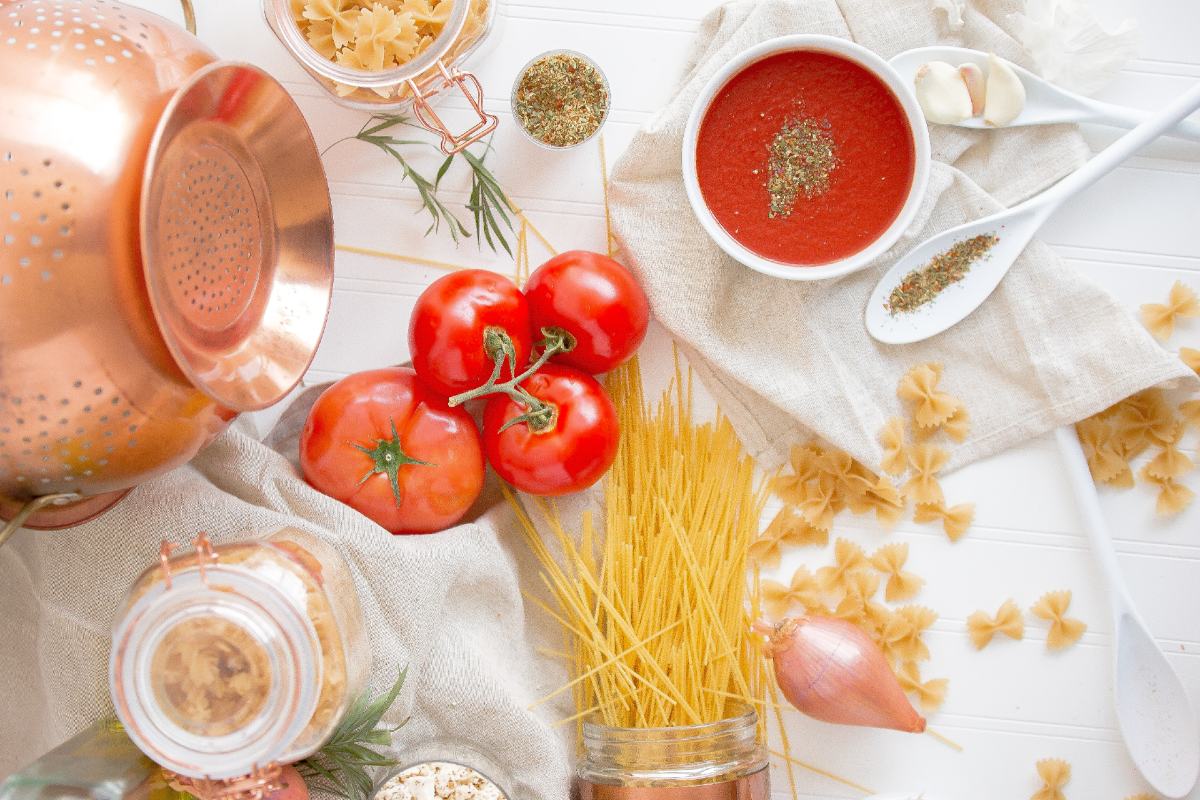 Homemade Tomato Sauce From Scratch
First things first: although making tomato sauce is easy, it does demand a considerable effort. The 6-jar batch we are going to make today will take you a whole afternoon, so if you want to make more, plan ahead and consider enlisting an extra set of hands to help.
If making a homemade tomato sauce is a new venture for you, this is an excellent starting point. The amount is relatively small, and it won't make you feel overwhelmed.
Choosing Tomatoes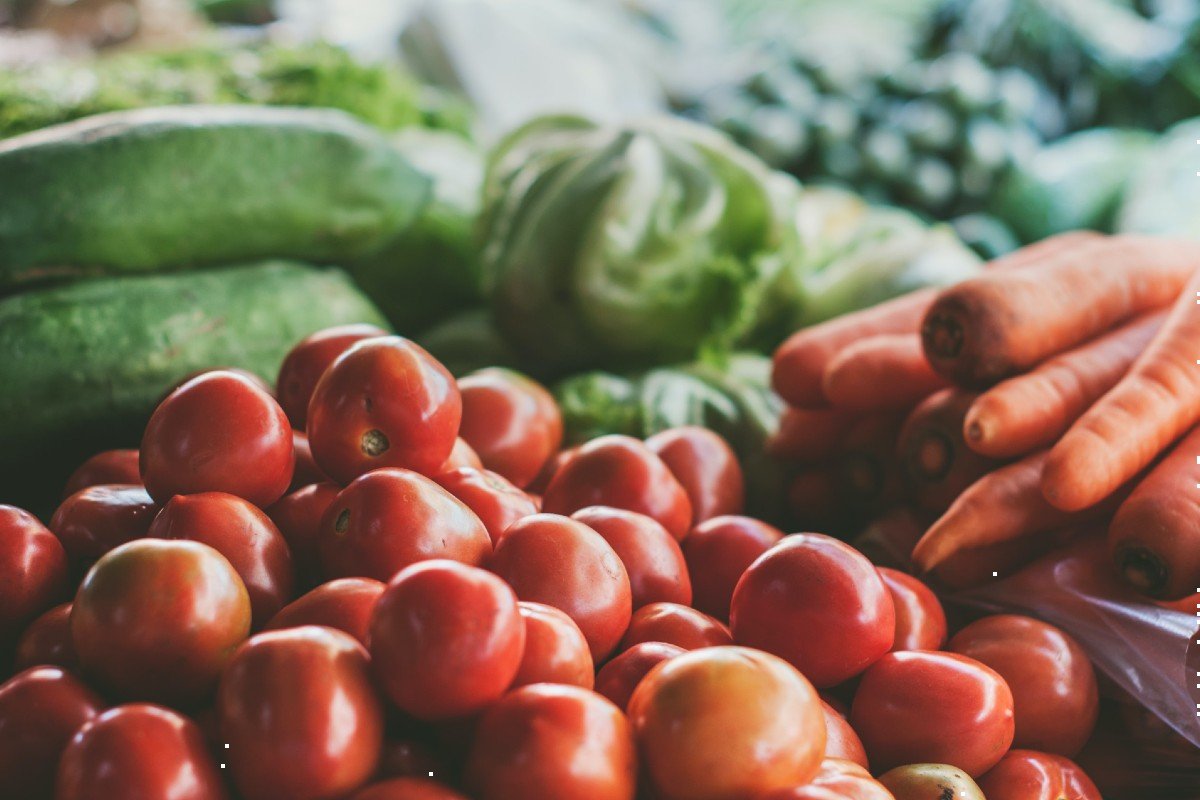 Opt for tomatoes that are on the larger side and taste good — that's it. The rule of thumb is that if you like what you start with, you'll like what you finish with. Also, consider the price. We recommend purchasing the cheapest option and paying scant attention to the variety. Otherwise, this endeavor will lose its budget-friendliness. Consider buying tomatoes in bulk or using ones you've grown yourself.
Tips for Making Homemade Tomato Sauce
Prep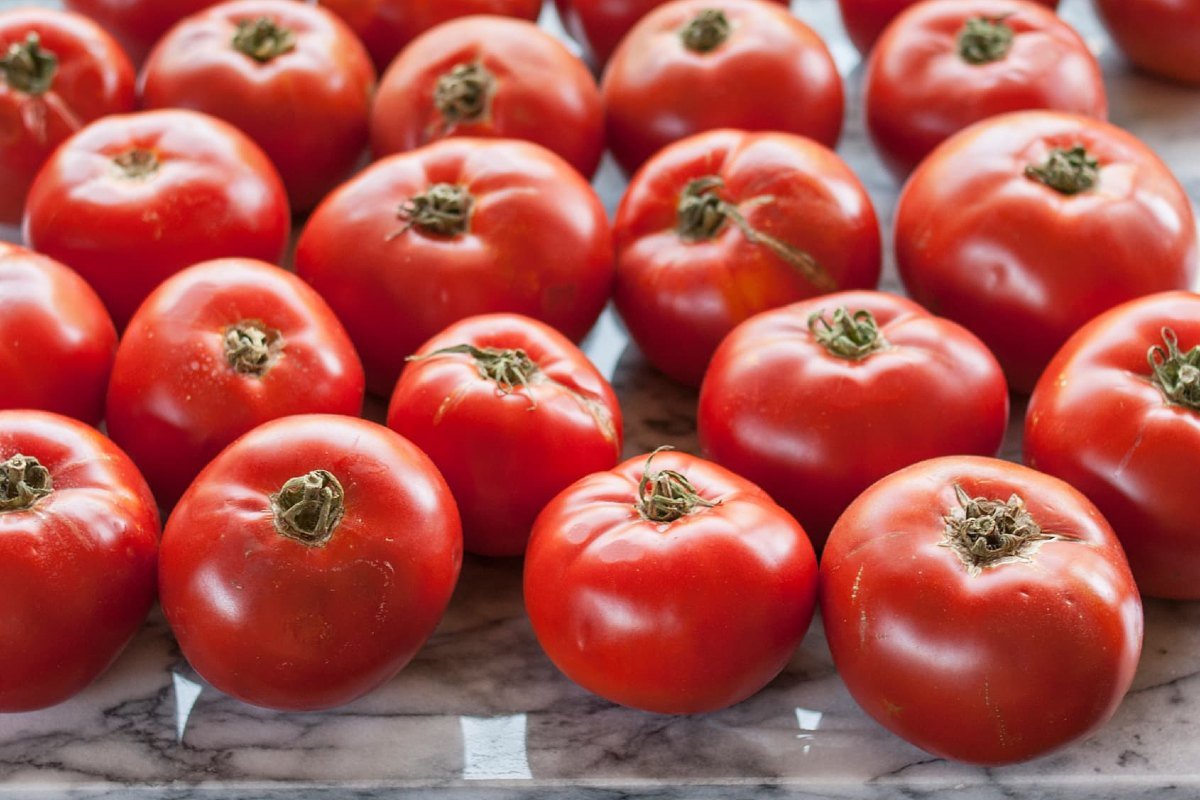 Prepping the tomatoes is the most slow-moving portion of making homemade tomato sauce. To ensure that the work moves more quickly, organize everything before you start. Place all your tomatoes bottoms-up on a sheet pan, boil a large pot of water, and set an ice bath and compost bowl nearby.
Decide Upon the Consistency
If you want your sauce to be lumpy, give your tomatoes a few pulses in a food processor. Conversely, if you like your sauce smooth, process it a bit longer. For a super chunky sauce, skip this step altogether.
Make Sure to Get the Flavor You Want
Cook homemade tomato sauce for 30 to 90 minutes. Shorter cooking times will result in a thinner sauce with a fresher tomato flavor; longer cooking times will yield a thicker sauce with a cooked flavor. Pay careful attention to your sauce during the cooking process and stop simmering when it reaches the consistency and flavor you like.
Storing Homemade Tomato Sauce
There are two options for storing your homemade tomato sauce: in the freezer or jars.
To store the sauce in the freezer, first, let it cool, and then transfer it into freezer-friendly containers. Store it like this for up to three months.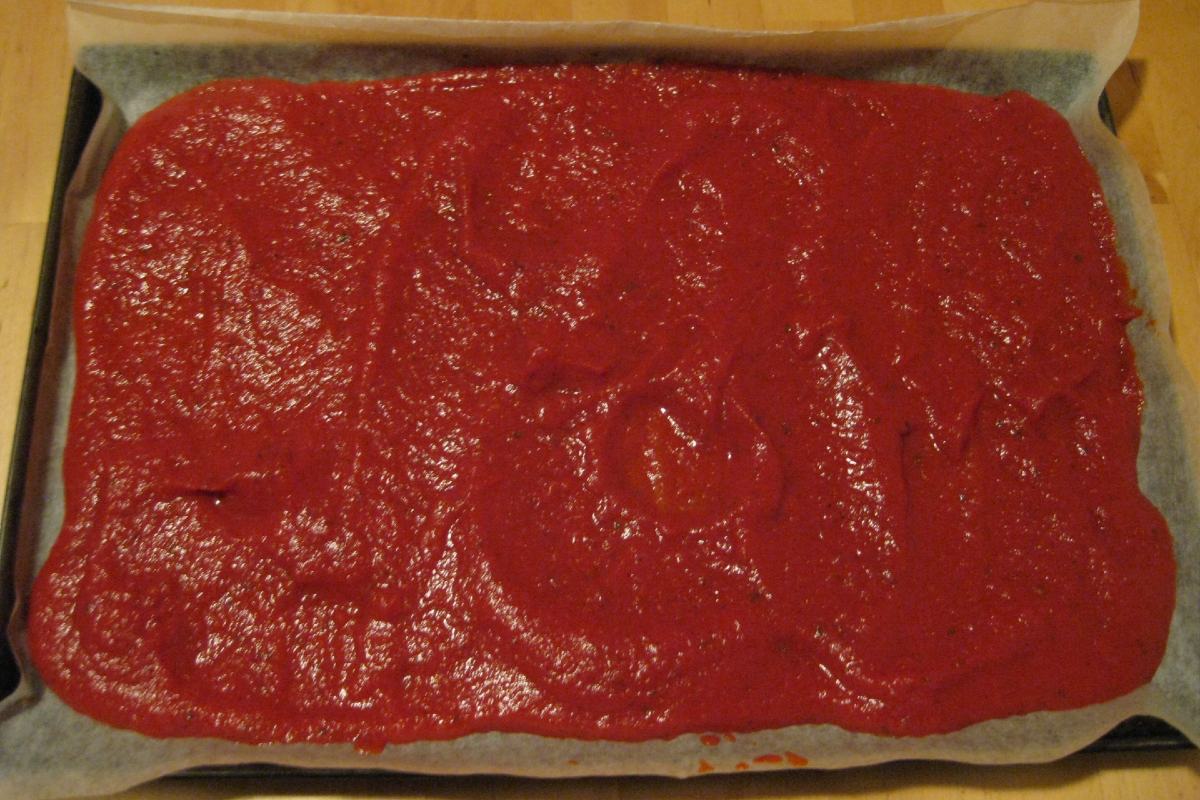 To store the sauce in jars, transfer the hot sauce to sterilized jars, seal them tightly with lids, and screw on rings, and boil for half an hour.
How to Make Homemade Tomato Sauce
Ingredients:
15 oz (425 g) ripe tomatoes
½ cup freshly squeezed lemon juice
2 tsp salt
Instructions:
Boil a pot of water and prepare the ice bath by filling a large bowl with ice and water.

Cut out the tomato stems and cut a shallow X on the opposite end.
Immerse several tomatoes at a time in boiling water for about one minute. Using a slotted spoon, lift the tomatoes out and place them in the ice bath. Repeat with the remaining tomatoes, transferring the cooled ones from the ice bath to another large bowl.

Remove the skins from the tomatoes with your hands or a paring knife.
Working in batches, pulse the tomatoes to the desired consistency.

Bring the tomato sauce to a simmer over moderate heat. Continue simmering, occasionally stirring, until the sauce reaches the taste and consistency you like, 30 to 90 minutes.
Add lemon juice and salt.
Now that you know how to make homemade tomato sauce with fresh tomatoes, you can easily meal prep this tomato-y goodness for future use.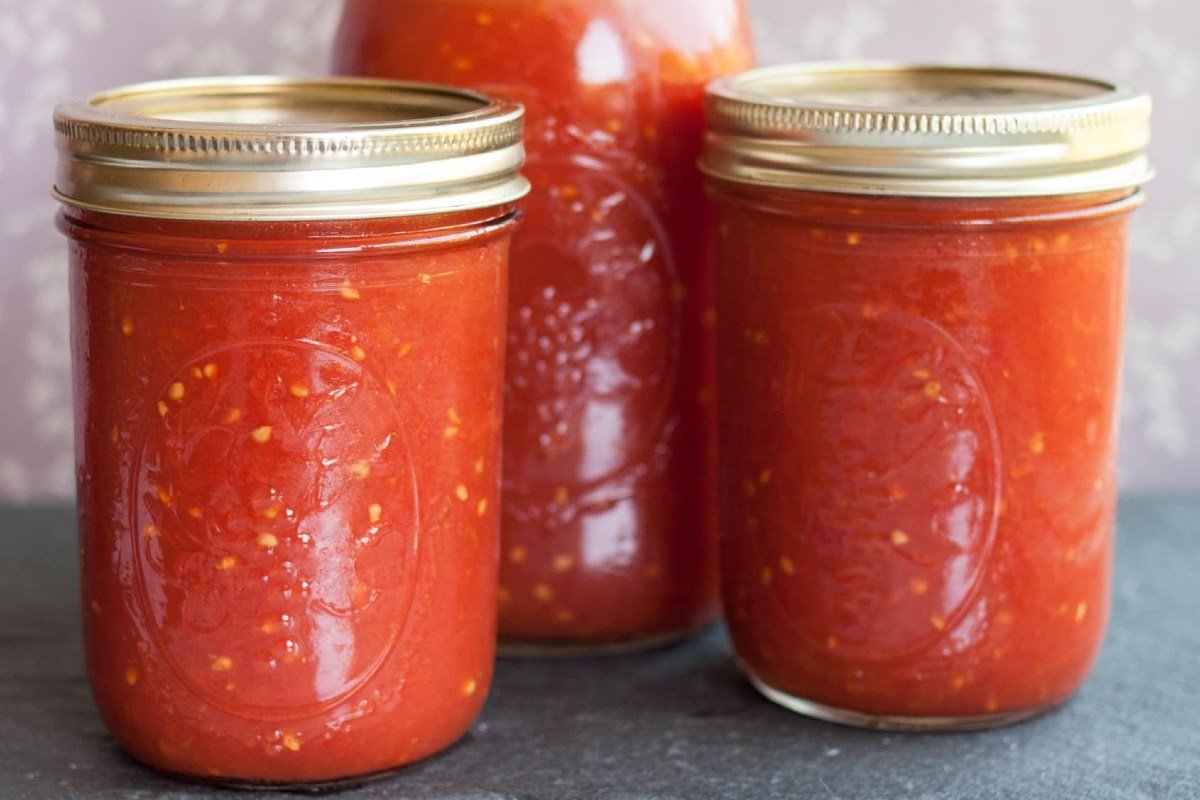 Wasn't this actually easier than you thought? Try this method and don't forget to share your thoughts in the comment section — we would love to know!