How to Make Potato Scallops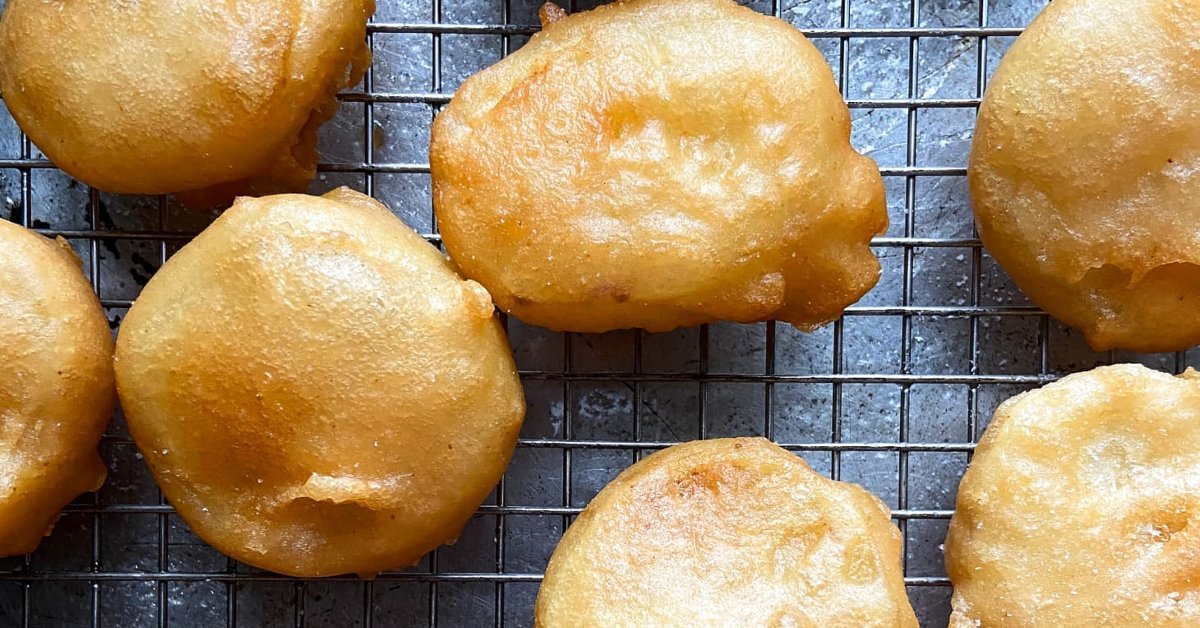 Baked potatoes are the ultimate comfort food for a weekday dinner, entertaining, and stay-at-home blues. After all, one of the universally loved sides is an ordinary potato baked in foil. But there are other ways to bake this pantry-staple, and they are anything but boring. To fulfill your untapped potato-baking potential, let us turn to Australian fish-and-chip shops. There, you can find perfect potato scallops, also known as potato cakes or potato fritters, and today, we'll show you how to make them.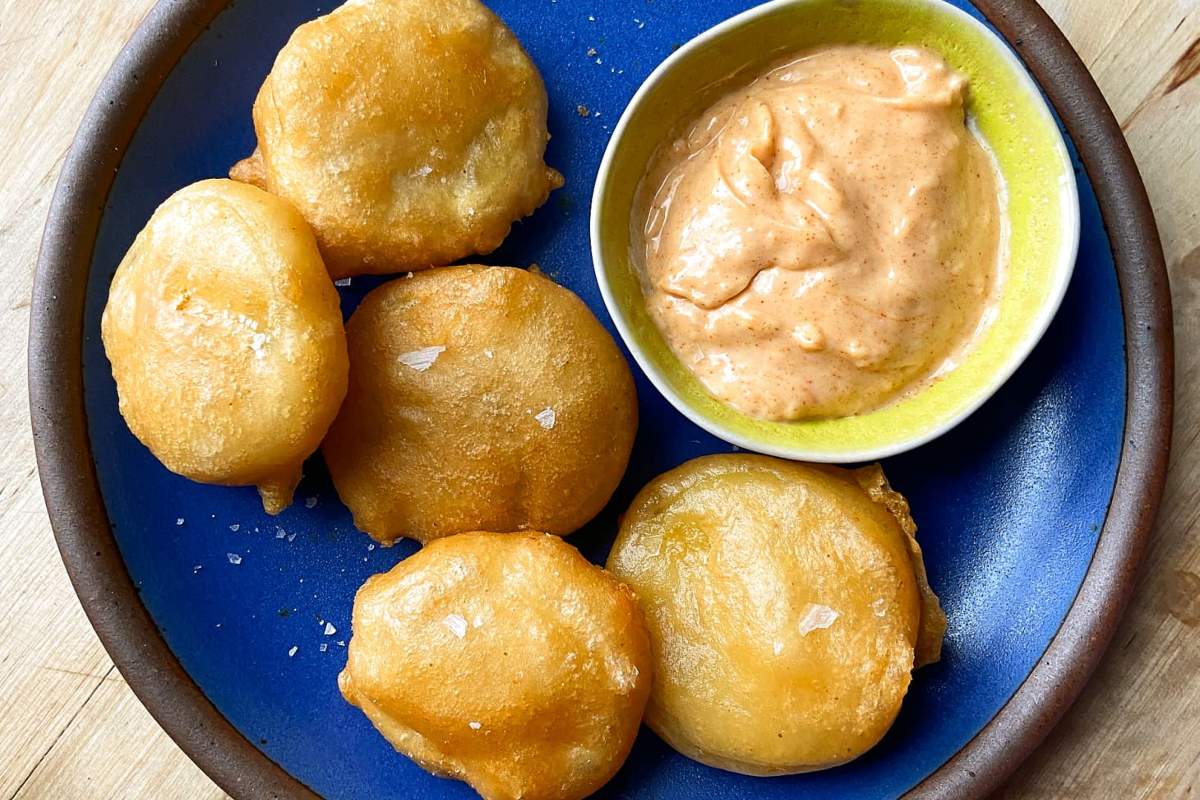 To make them, you dip them in batter and fry them, and the finger-licking results are gone in no time flat! To help improve your potato game, Cook It will share with you helpful tips to guarantee you get it right every time. Here's everything you need to know.
How to Make Potato Scallops
Making potato scallops is pretty easy if not a little time-consuming. To begin with, peel and slice Russet potatoes into ¾-inch slices. Arrange them on a baking dish and cover them with boiling water, then cover the dish snugly with foil. Bake at 350 °F until the potatoes are just beginning to become tender, about 15 minutes. Once done, allow the potatoes to rest and cool in the water for 30 minutes. Using a slotted spoon, transfer them to a clean kitchen towel and allow them to cool completely.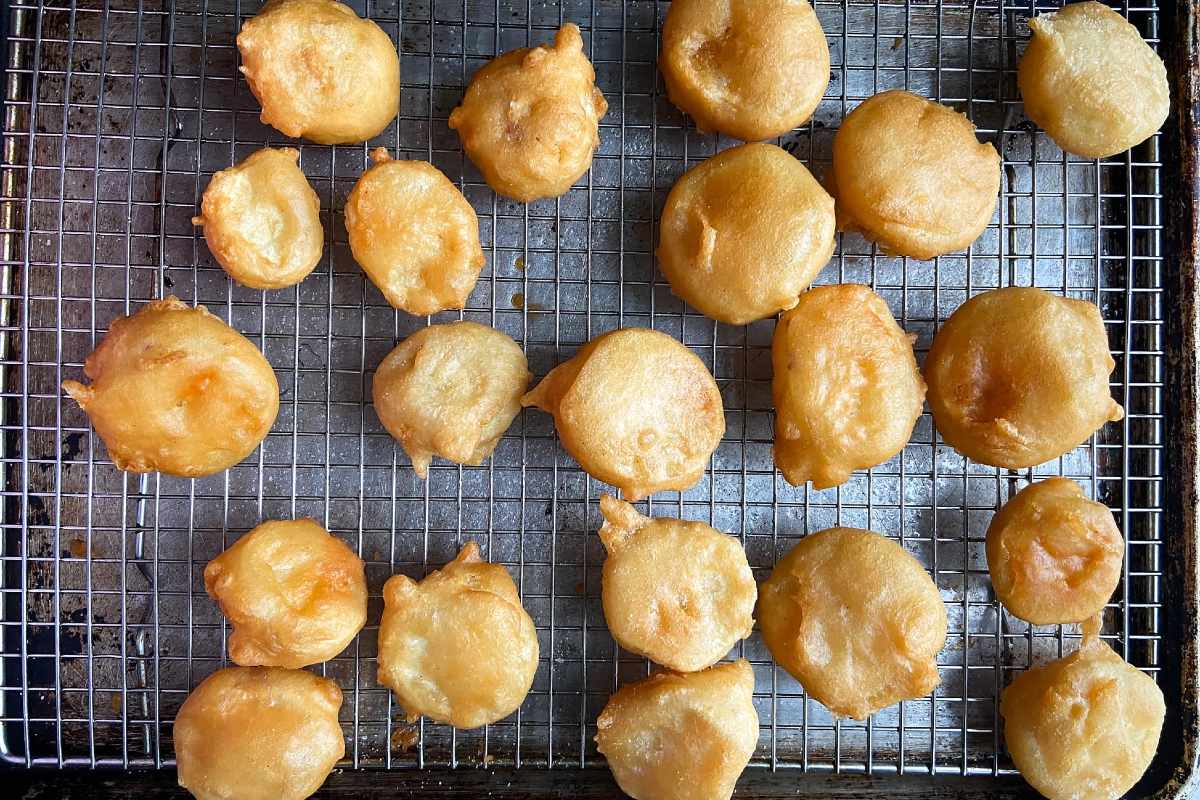 Meanwhile, make the batter. Combine flour, baking soda, and salt, then add seltzer and whisk to combine. Coat potato slices with the batter, then fry in 350 °F oil until deep golden, about 7 minutes. Season with salt and serve.
4 Steps to Achieving Perfect Australian Potato Scallops
Achieving perfect potato scallops is easy. All you have to do is follow these four steps.
1. Add Salt to the Boiling Water
Cooking the potatoes in salty water allows them to absorb some of the salt as they cook, enhancing their flavor from the inside out. Therefore, it is best to salt the boiling water before pouring it into the baking dish.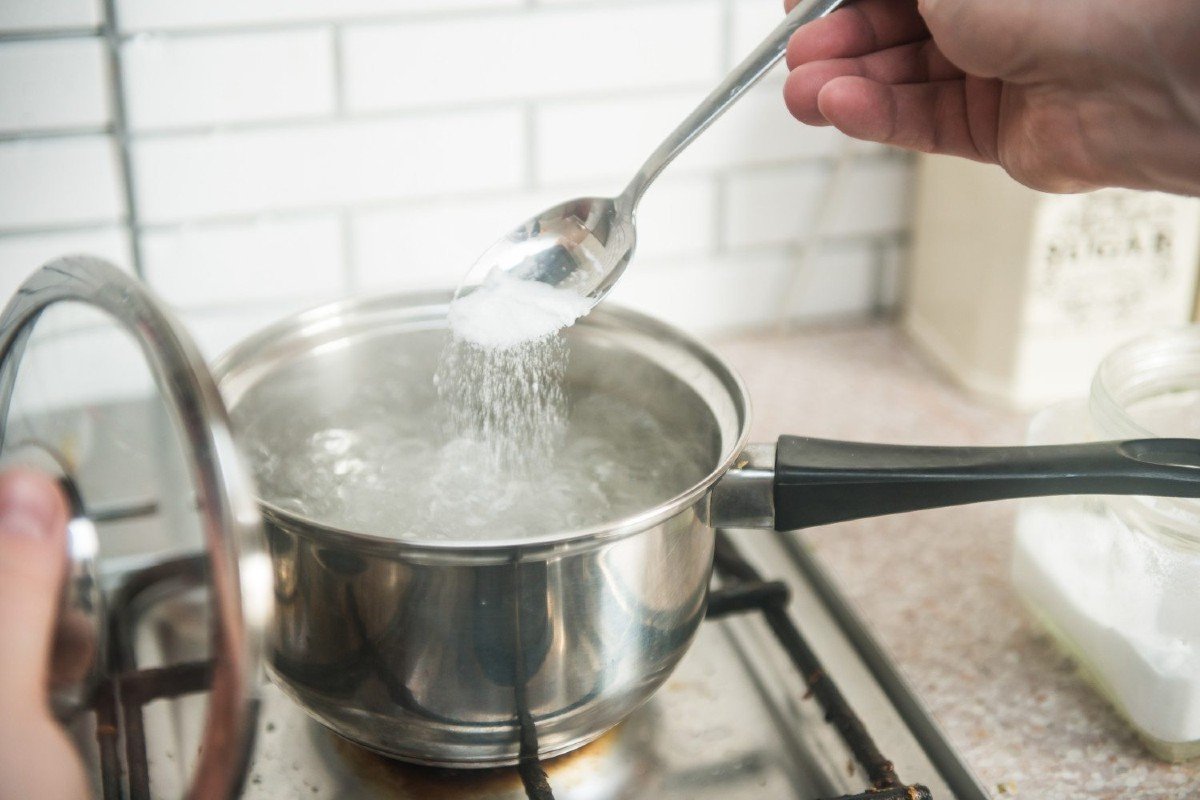 2. Size Matters
If you prefer not to be overwhelmed by the taste of batter, slice the potatoes into ¾-inch pieces. If the batter is something you can't get enough of, go for smaller.
3. Let the Potatoes Cool and Dry Completely
Once the potatoes are done partially baking, be sure to let them dry completely on the towel. This will reduce splatter once the slices are in the oil.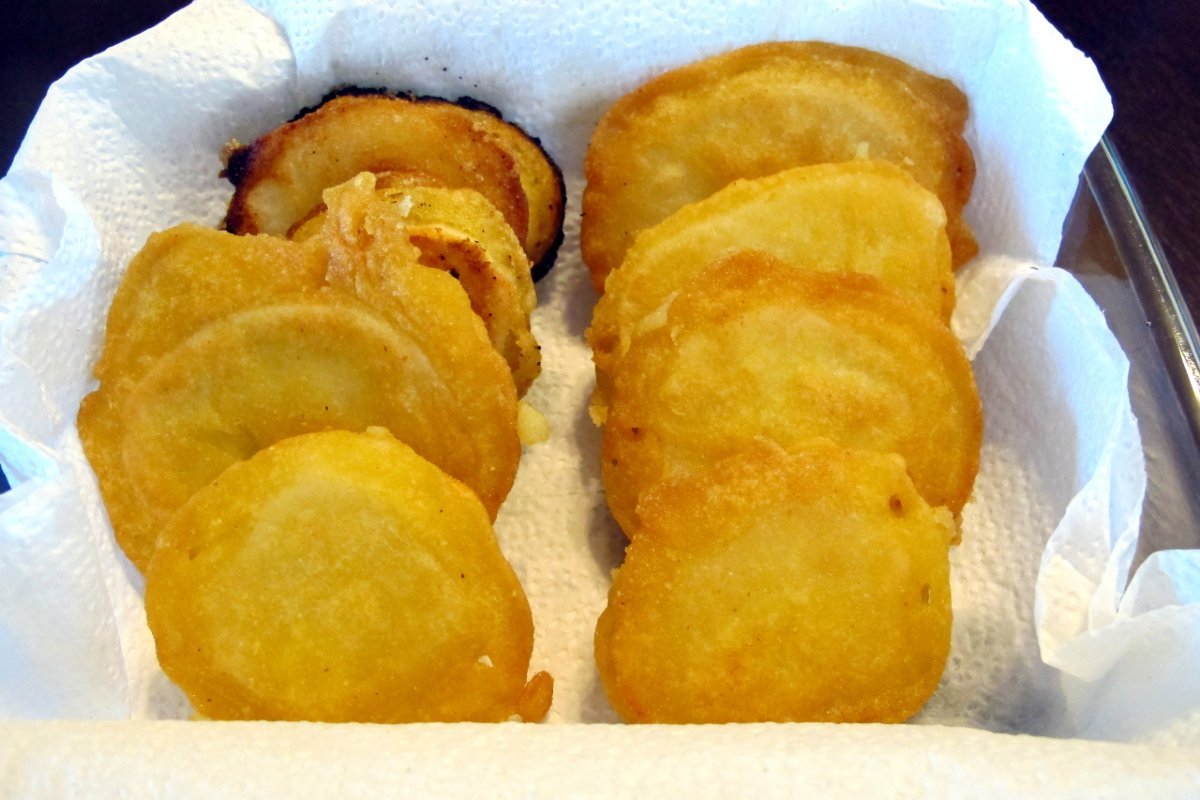 4. Go Ahead and Experiment With the Batter
Seltzer creates pockets of air in the batter that expand under heat, thus giving the final product a lighter texture. With that said, you can also try adding beer. Furthermore, consider including your favorite spices and seasonings to make your potato scallops even more flavorful.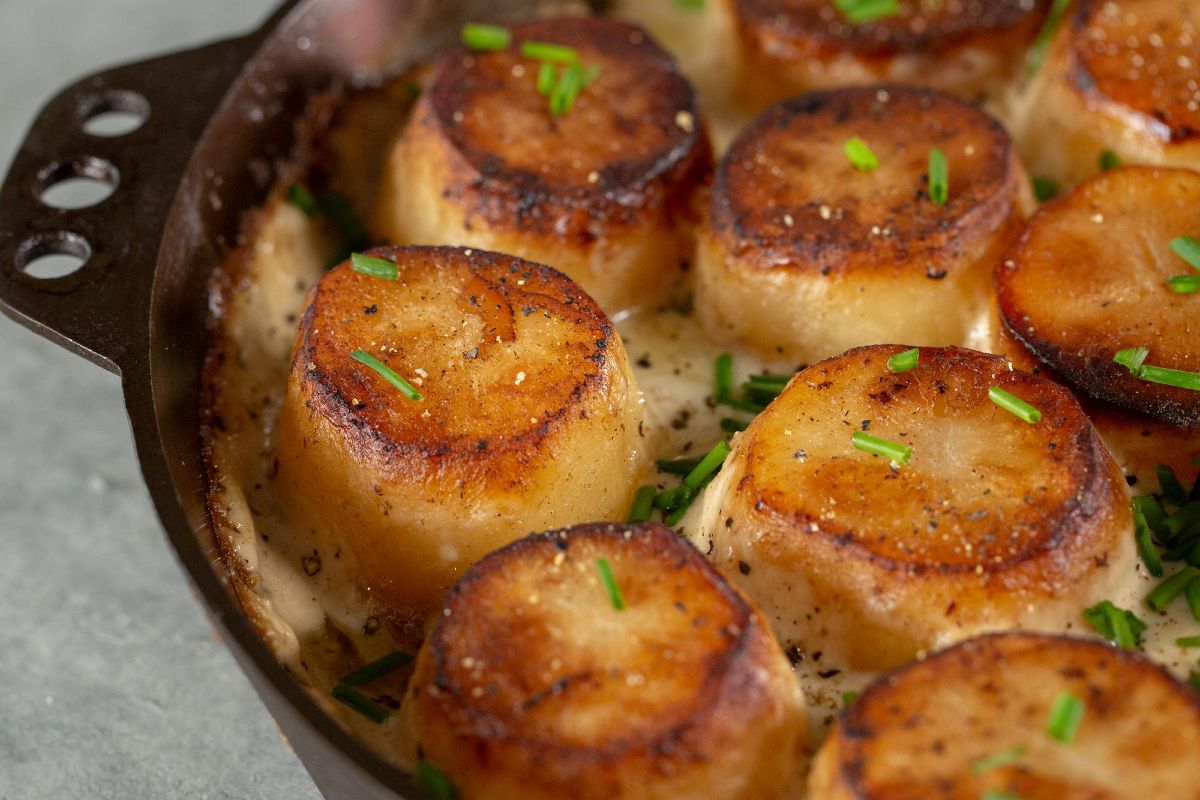 Wonderfully tender and fluffy inside, and crispy outside, these potato scallops provide a contrast of tenderness and flavors that takes your gastronomic experience to the next level. You will devour them in a blink of an eye. Be sure to fix this divine side, and don't forget to share your feedback with us in the comments.