How to Make Sea Moss Gel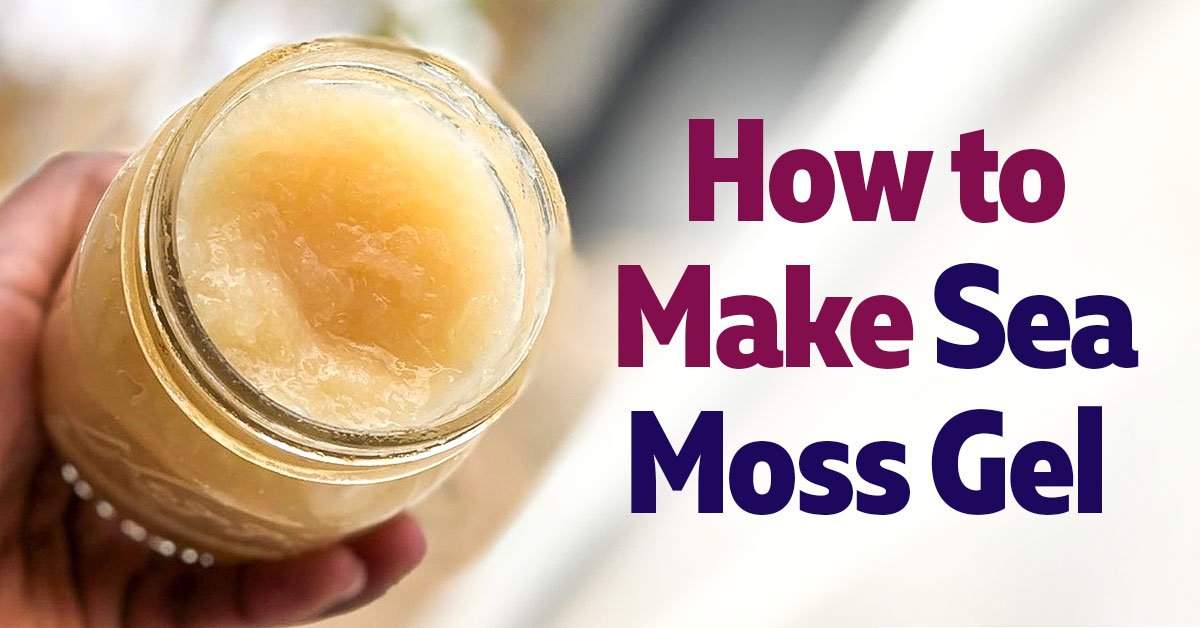 Months ago, Kim Kardashian uploaded a pic of her plant-based breakfast to her Instagram Story, and it wasn't her avocado toast that piqued people's interest — it was the sea moss smoothie accompanying it. For thousands of years, humans have been using seaweeds for food and medicine, among other things. Indeed, sea moss, aka Irish sea moss, was a superfood long before the term was coined and Kim started yet another trend. Nowadays, it appears to be gaining in popularity, and for good reason.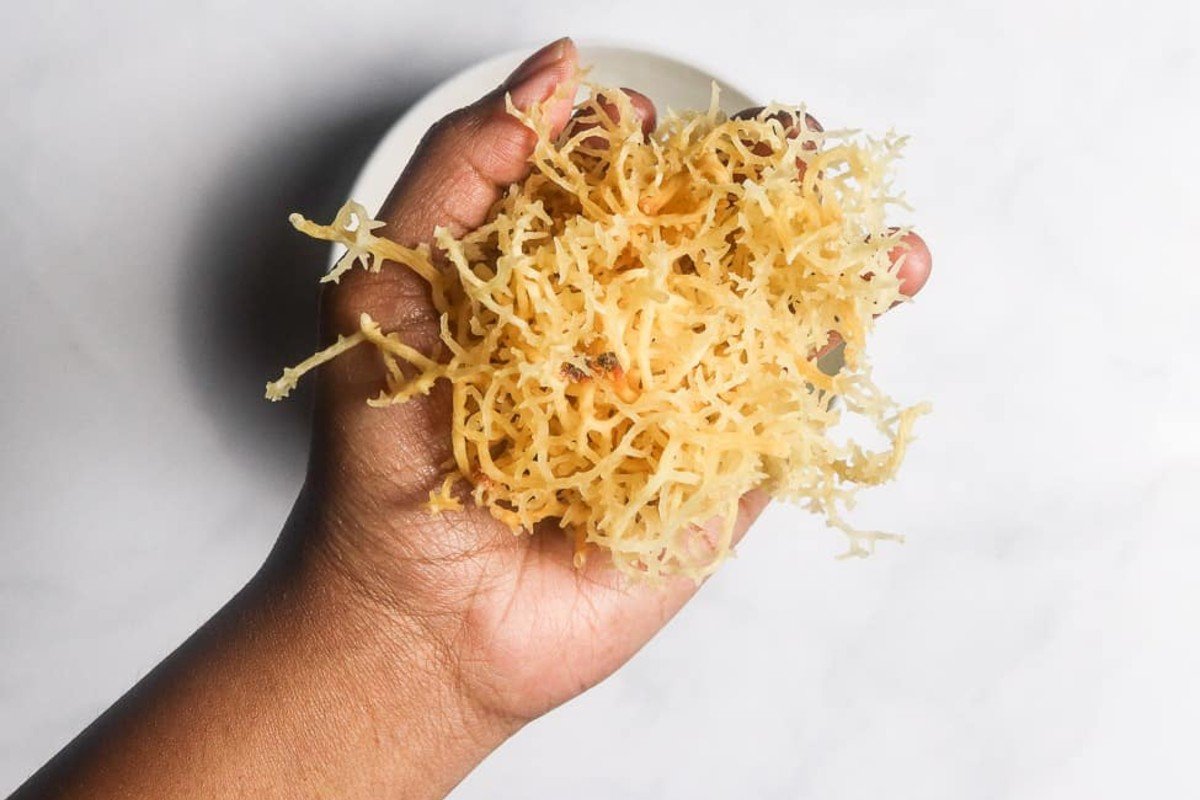 In this complete guide to sea moss, you will learn everything you need to know about this trendy superfood, including how to make and use it yourself.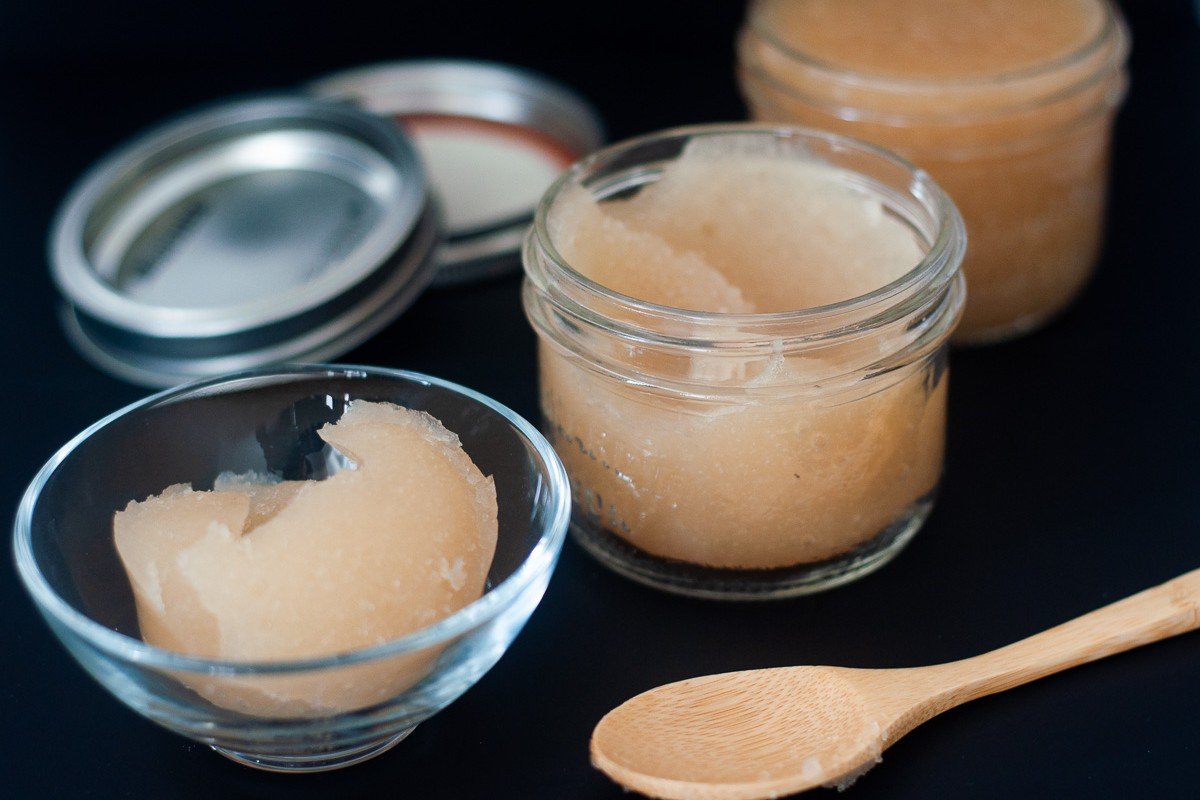 What Is Sea Moss?
Although sea moss might sound like a green clump growing across moist, shady areas, the name is misleading. In reality, sea moss is red algae, which, confusingly, is not red but ranging from yellow to dark purple.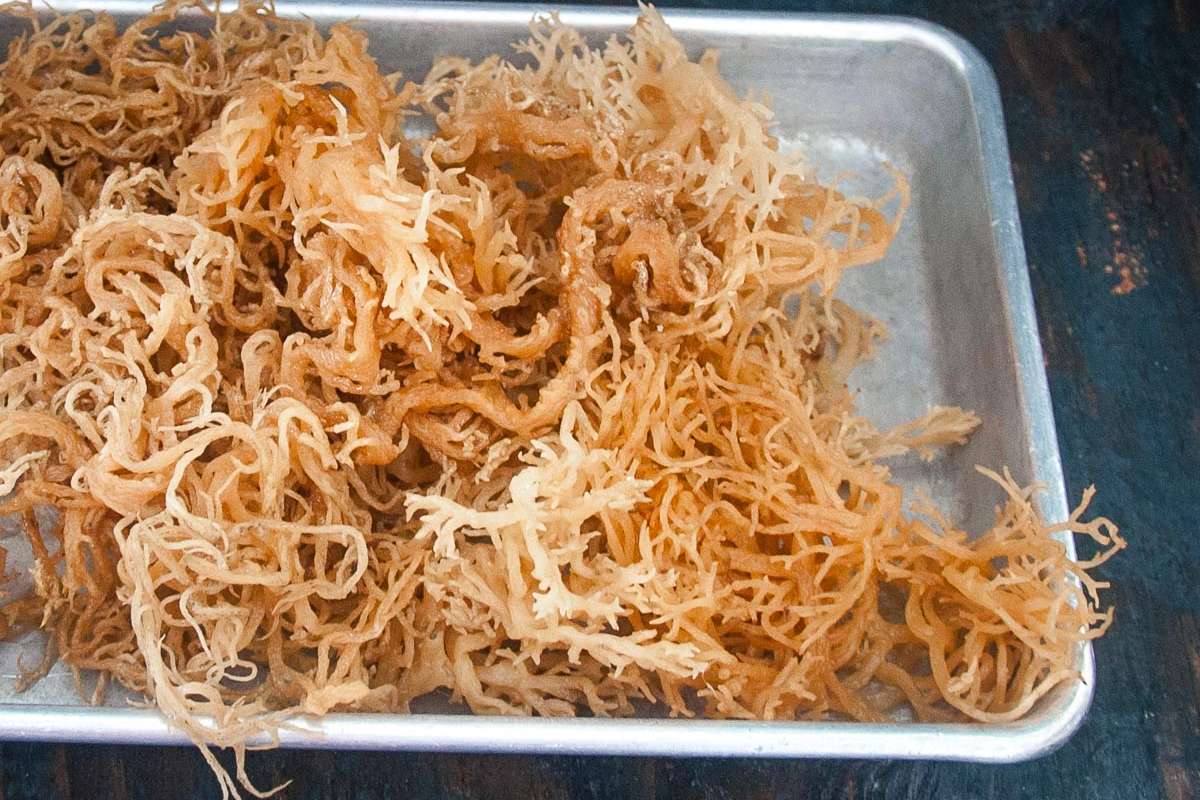 This type of algae mainly grows on the rocky parts of Atlantic Britain, as well as around Europe and different parts of North America. People mostly eat it as a gel and often use it as a thickening agent in recipes.
There is some controversy surrounding sea moss because it contains carrageenan linked to intestinal inflammation. However, this refers to the chemically processed carrageenan extract, aka food-grade carrageenan: a nutritionally-diminished isolated compound extracted from its whole food. Sea moss is healthy and safe to eat as it is not an isolated form of carrageenan but instead a naturally-occurring whole food.
As for the health benefits, sea moss can make for one heck of a dietary supplement with stand-out advantages.
Sea Moss Health Benefits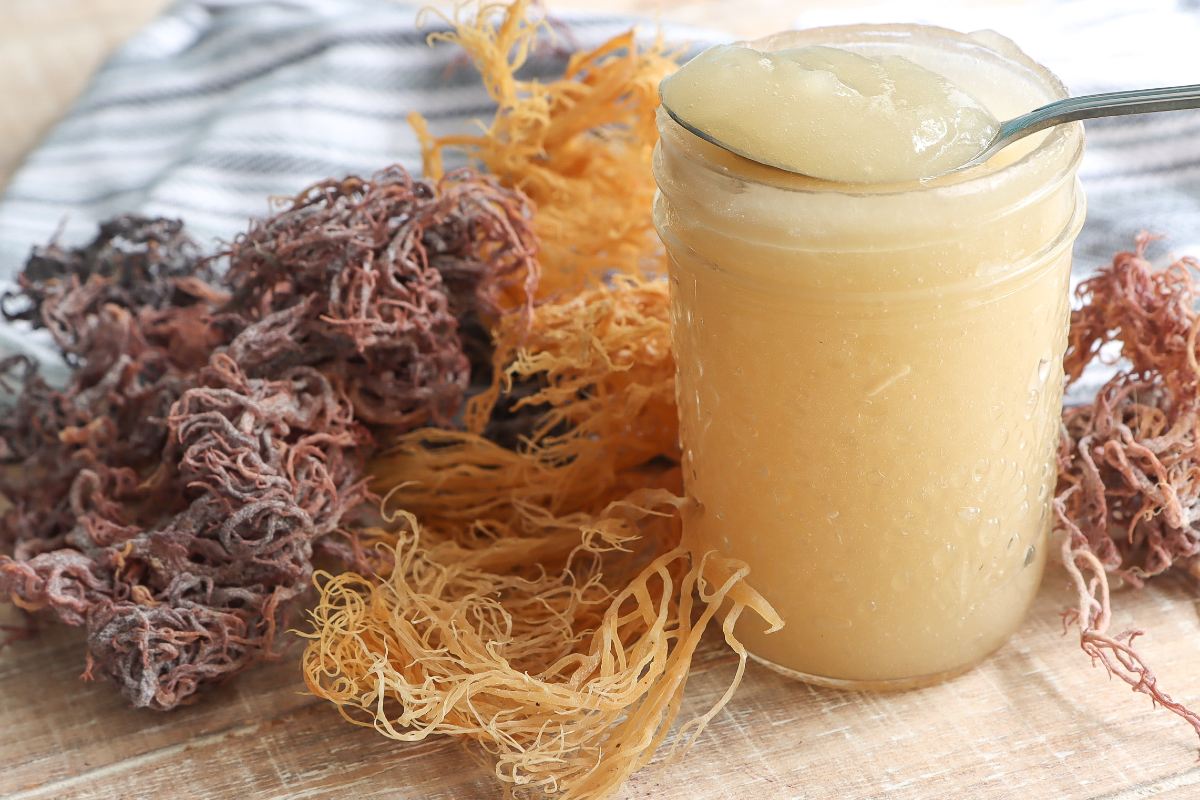 Sea moss contains vitamins and trace minerals, including calcium, magnesium, sulfur, iron, selenium, folate, and potassium.
It helps strengthen respiratory system and lungs, as well as loosen and clear out mucus from them.

Sea moss helps the body to produce collagen naturally, on its own, thus improving skin tissue strength.
It has anti-inflammatory properties, and it strengthens connective tissue and promotes joint injury recovery.

Sea moss soothes the digestive tract and helps relieve inflammation of the stomach.
It is time-released, meaning it delivers nutrients to the body over a prolonged period.
How to Make Sea Moss Gel
Ingredients:
1 cup sea moss
½ cup water
Instructions:
First, thoroughly rinse sea moss with filtered water, preferably several times, as it may contain sand and dirt.
Next, transfer it to a large bowl, cover with cool water, and let soak at room temperature for 4 to 8 hours. It should become almost translucent and expand twice its original size.

Drain water from the bowl.
Process the sea moss with fresh filtered water in a blender until smooth (approximately 2 minutes).
Pour into a glass jar and cover with a lid. Pop in the fridge to set.
How to Use Sea Moss Gel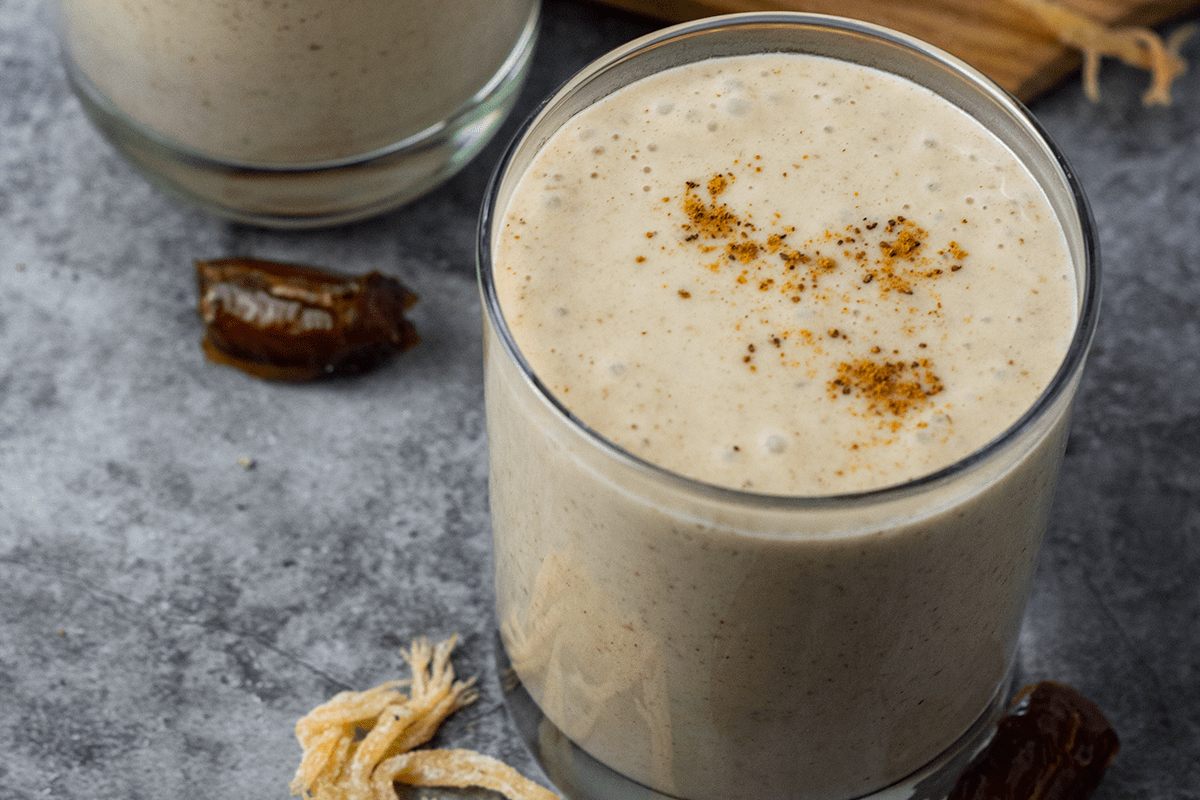 For cooking, sea moss is a supplement that packs a serious health punch. Although it doesn't have much flavor, you may find its consistency bothersome. Therefore, we recommend getting acquainted with the superfood by using it in vegan desserts (puddings, homemade ice cream, cakes), beverages (smoothies, homemade nut milk, juices), as well as stews and soups. Also, be sure to use it as gelatin substitute anytime you need to thicken something. Remember that sea moss has a very bland taste, so there's plenty of room for creative culinary experiments. You never know — your new recipe might just become prove that living a healthy life can be easy and fun at the same time.
There you have it: another excellent superfood to add to your diet. If you do try to make sea moss gel, please let us know how it went. If you're no stranger to this increasingly popular dietary supplement, we would love it if you shared your signature recipes with its use. Stay healthy and be safe!