A Happy Intercultural Marriage: A Zambian Man Married a Russian Woman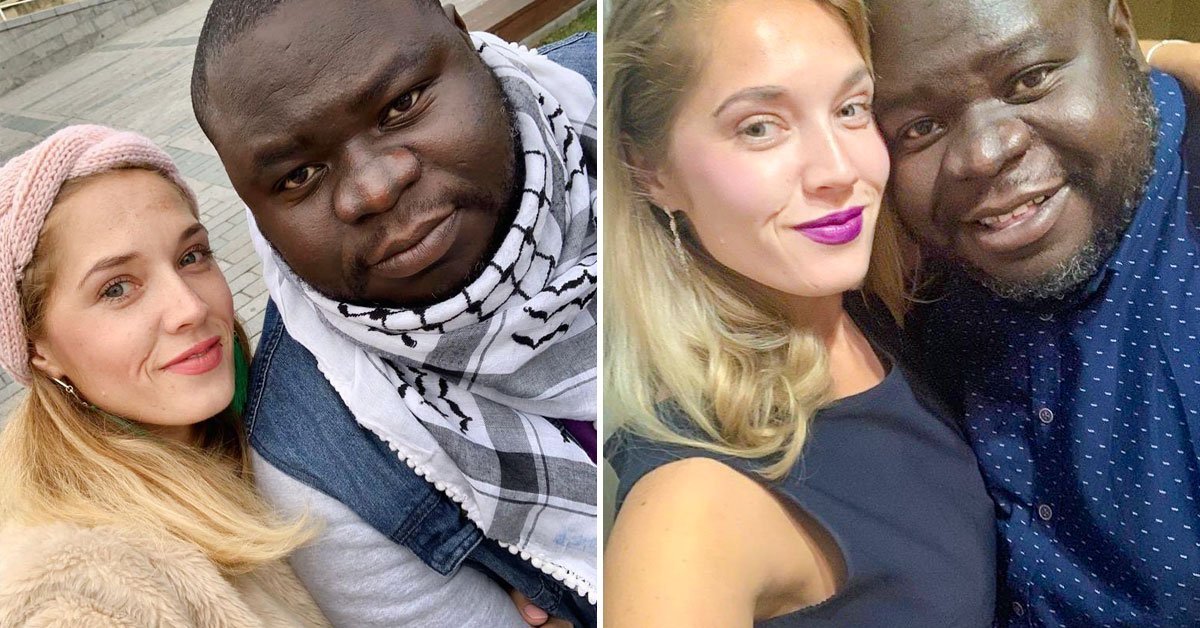 Nowadays intercultural marriage is a common thing. But sometimes the cultures are too different and the relatives of the groom and bride refuse to accept the marriage. Today's story proves that true love knows no obstacles and boundaries.
It was very difficult for the couple at first, and many judged them for such a choice of a life partner. But the strength of their feelings overcame all obstacles.
A Happy Intercultural Marriage
Maria Gulyaeva from Russia and Lubinda Haabazoka from Zambia met at a club. A mutual friend introduced them. At first, young people did not at all see each other as possible partners.
Посмотреть эту публикацию в Instagram
But they continued to meet. And at some point, it became clear to both of them that this was not just friendship, but a true love. Then for Maria and Lubinda, all the imaginary boundaries between their cultures disappeared. But people around them, on the contrary, were in no hurry to accept such a relationship.
View this post on Instagram
The lovers did not give up, though. After hearing a bunch of scary stories about what awaits Maria in her husband's homeland, the Russian woman married a Zambian and broke the stereotype. Since then, the couple began to build their happiness together.
View this post on Instagram
It took Maria some time to adapt to a new country and accept its cultural aspects. And her husband worked on his career in government and was able to significantly improve the financial situation of the family.
View this post on Instagram
Now they have two beautiful children, a seven-year-old daughter Kira and a three-year-old son Kevin. The family loves to spend time together, especially having fun at the beach.
View this post on Instagram
Seeing an example of such a charming couple, people began to more easily perceive the mixture of such different, but such wonderful cultures. Now Russians, Africans, and people from all over the world are happy to follow their lives.
We hope that the most difficult stage of life is long gone for this family and wish Maria, Lubinda, and their children all the best.