Interesting Math Problems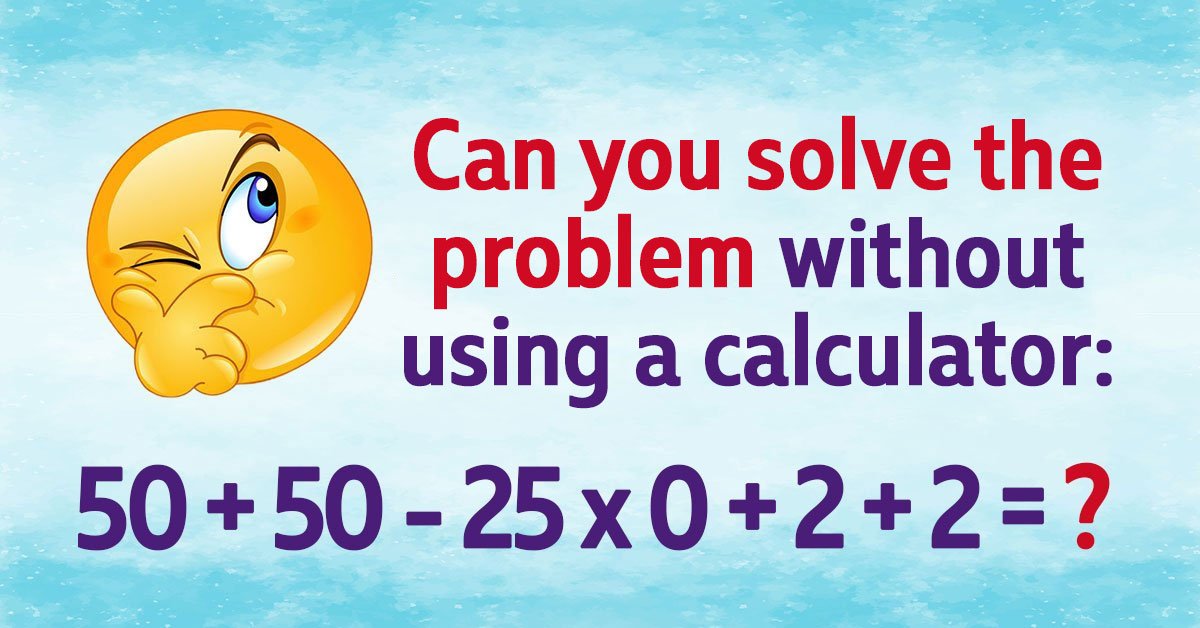 For many students, mathematics seems to be a difficult and boring subject. Who will enjoy memorizing how the next theorem is proved? In modern school textbooks, you can't find interesting math problems so often. Therefore, there is nothing strange in the fact that children do not like this subject.
We are sure that math, which will come in handy in life, can be exciting. That is why today we offer you fun problems that will appeal to both adults and children.
© Depositphotos
Interesting Math Problems
The main reason why some children don't like mathematics is the boring way of teaching when the educational process is limited to memorizing formulas.
To a student, such subjects simply seem like a waste of time, because there's no connection with real life. Let's take a look at a couple of fun math problems. There is only one condition: solving everything honestly, without the help of a calculator.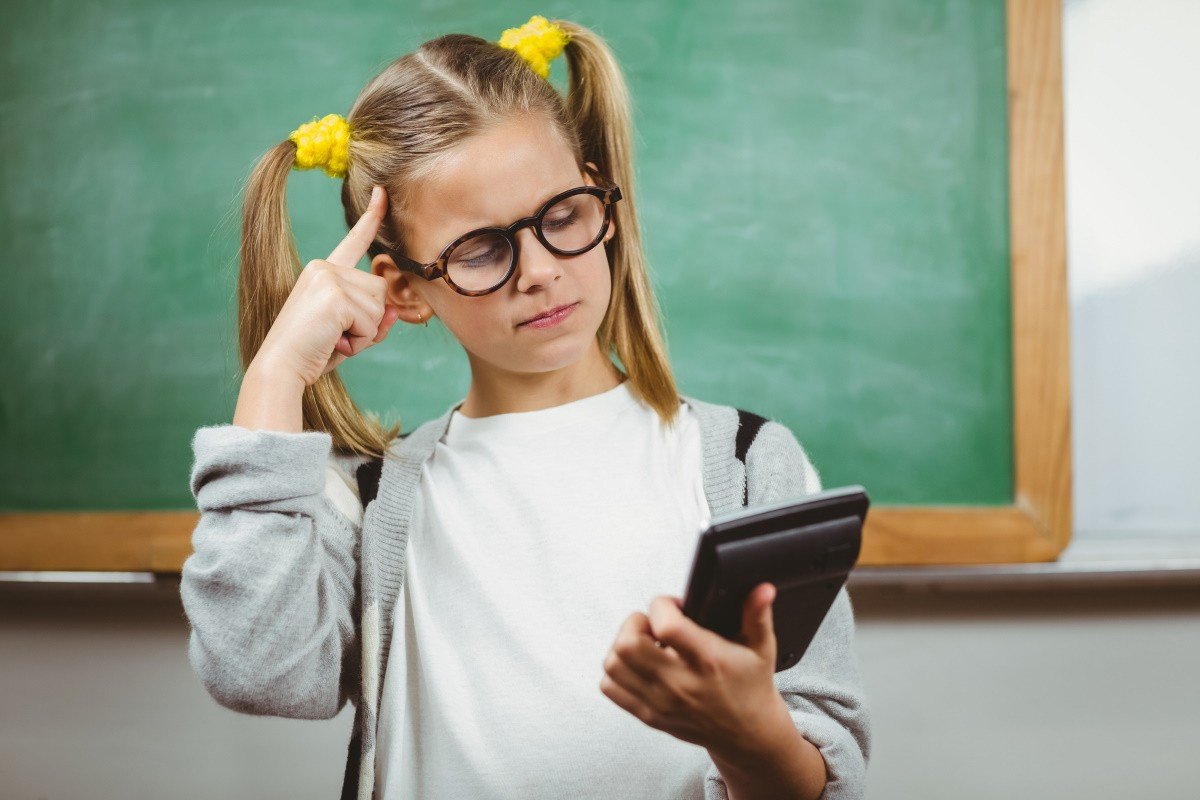 © Depositphotos
Problem Situation
50 + 50 – 25 * 0 + 2 + 2 =?
Let's start with a simple problem. You need to solve it in your head. To do this, you need to travel back to your school years and remember the basic rules for solving such problems.
© Depositphotos
Let's imagine that there is such a pattern:
7 + 3 = 10421
5 + 4 = 9120
9 + 6 = 15354
What does 11 + 5 equal in this case?

Nick met 9 classmates in a cafe. At the meeting, everyone greeted everyone with a handshake. How many handshakes were made?
A football team played 34 matches during the season. They scored 61 goals and conceded only 39. How many times did the team take the kick-off?

143 mice made their way into a barn and managed to gobble up 33 blocks of cheese. They ate equally. However, some of them had stomach aches from overeating. As a result, only 13 mice made their way into the barn the next day. They ate again equally, but 3 times less than the day before. How many blocks of cheese will the farmer lose?
© Depositphotos
Answers
You should get 104. Why is that? Because first we multiply 25 * 0 = 0. And then we find the sum of the remaining numbers.

Why are there so many numbers after the equal sign? Because here the sum, difference, and product of the numbers on the left are written in one row. So 11 + 5 = 16655, where 16 is the sum, 6 is the difference, and 55 is the product.
There will be 45 handshakes in total. 10 * 9/2 = 45. Why divide by 2? Because a handshake between two people will count as one.
© Depositphotos

To find the answer, you need to add 34 (the number of matches, since in each match the team is guaranteed to take the kick-off) to 39 (every time the team conceded a goal). Scored goals do not need to be added, because then the other team takes the kick-off. Result: 34 + 39 = 73.
On the second night, only 13 mice returned to the barn, which is 11 times less than on the first night. If they ate with the same appetite, they would have eaten, respectively, not 33 blocks of cheese, but 3. But since now they ate three times less, then on the second night, only one block of cheese was eaten. 33 + 1 = 34. This is how many blocks of cheese the poor farmer lost.
© Depositphotos
Did you manage to solve all the math problems without using a calculator? Congratulations! Did you get different answers? Be sure to write your version in the comments.