Genius Interior Design Ideas and Solutions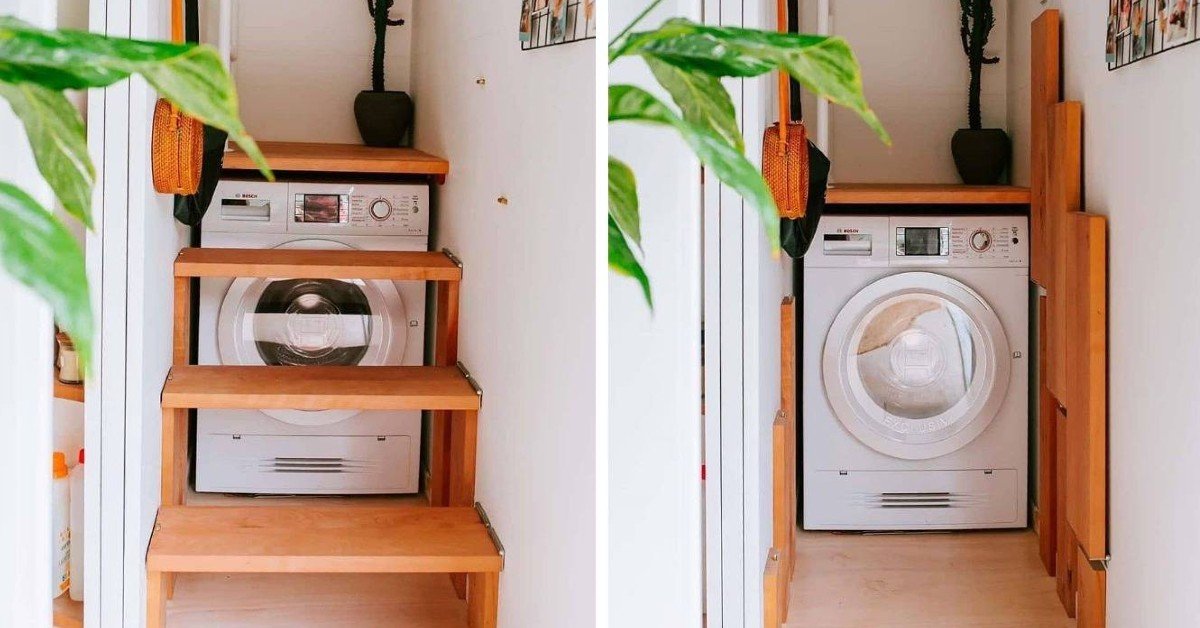 Our regular readers know that we like to have a good-natured laugh at the inept designs of those who call themselves designers. We also love to admire creative, aesthetically pleasing works of talented and skilled professionals in their field, whose ideas we immediately want to implement in our own homes. Today's article is about them.
Some interior items manage to fascinate us with their unique appearance and practical design. Now, Cook It would like to share with you a compilation of 15 genius interior design ideas and solutions that will elevate your home and get your creative juices flowing.
Interior Design Ideas You'll Want to Steal
The excess water from the dishes flows directly into the sink.
Here's a super convenient drawer for charging your various tech.

Isn't this a wonderfully cozy spot for your pet?
Now this is what a library should look like!

Save a bunch of space by using this foldable wooden ladder.
Thus, the excess water does not remain in the toothbrush or cutlery holder.

What do you think of this compact table with hidden storage space?
This lighting is insanely gorgeous. Any plant lover would appreciate it.

Did you dream about having a staircase like that as a kid?
You can watch the same TV set in the living room and the kitchen. Genius!

Supreme use of space, and so cute to boot!
This is one of the most unique mirrors we have ever seen.

Do you like this vintage shelf made from an old piano?
A tree-stump dining table will complement any space beautifully.

Who knew a toilet brush and holder could look stylish!
Which of these one-of-a-kind interior design ideas and solutions did you like best? Please tell us in the comments, as we would love to know. Don't forget to share this article with your friends — perhaps they need a little inspiration today!