How to Make English Jacket Potatoes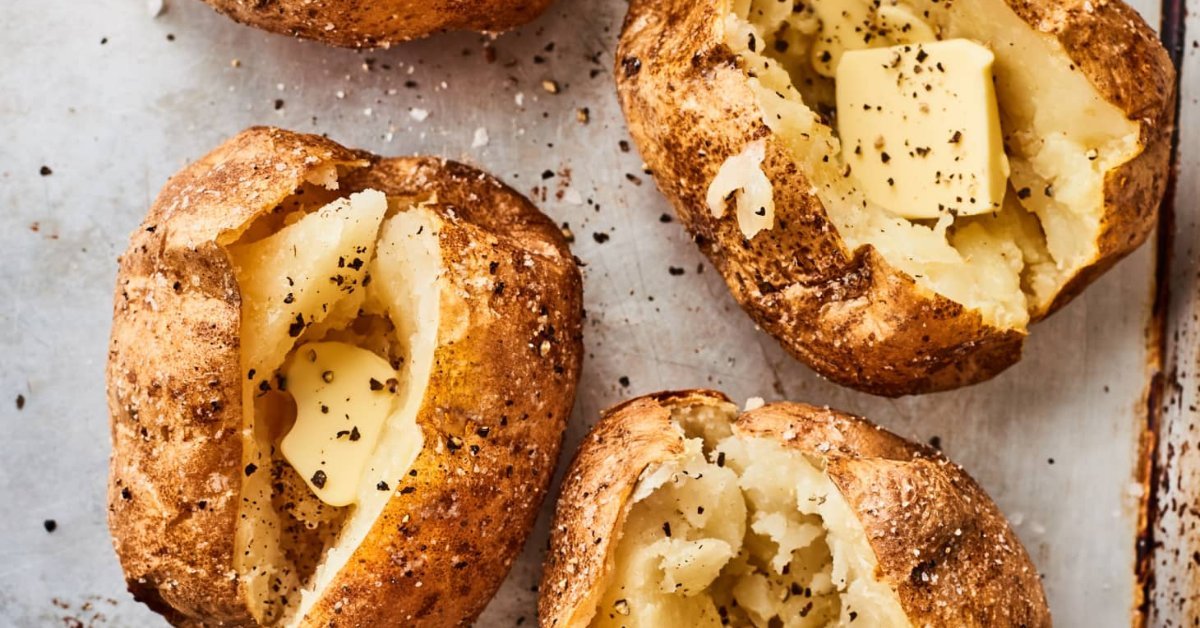 Although baked potatoes are one of those dishes that should be foolproof, unfortunately, many people's experience comprises dry, unevenly cooked end product. If you happen to be one of them, you may wonder why others drool at the mere thought of this dish. However, a good baked potato is glorious. Insanely crisp, crunchy skin on the outside and fluffy, finger-licking delicious inside, it is the epitome of comfort food. To unlock your full potato-baking potential, let us turn to the British. After all, they have been making perfect jacket potatoes — as they're called there — for ages.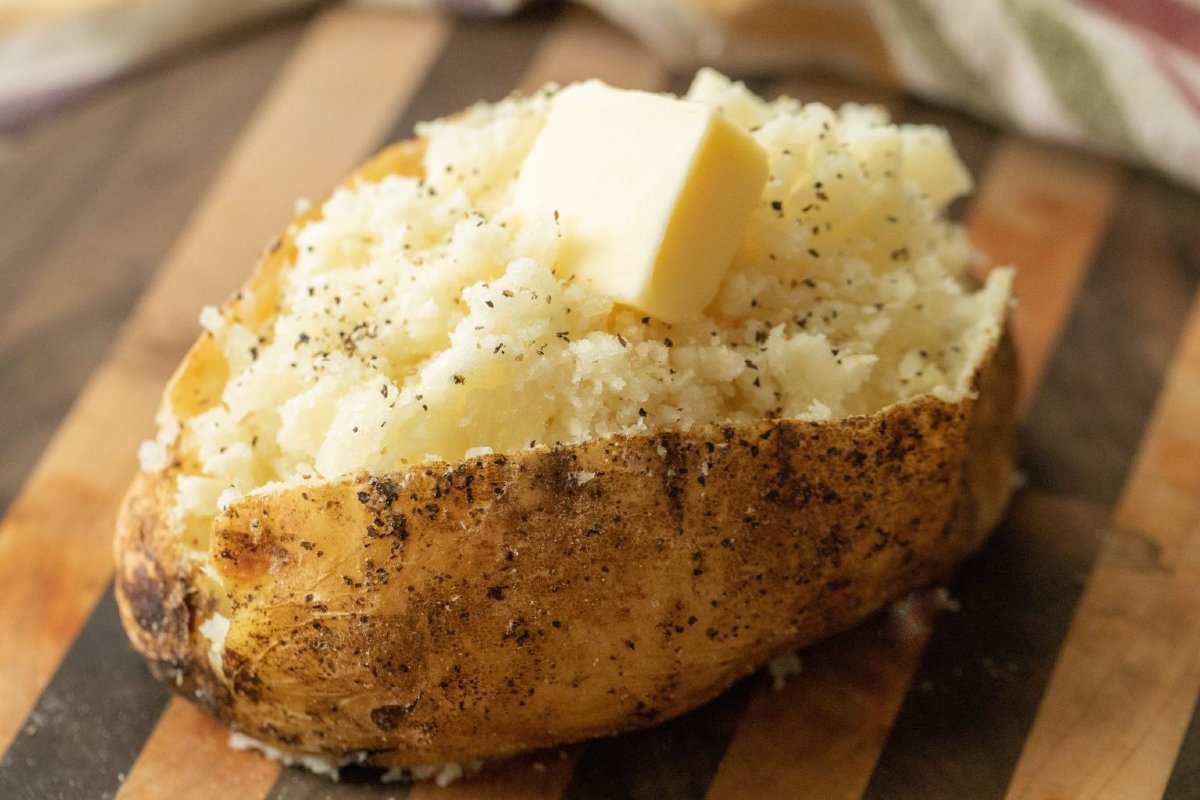 Jacket potatoes is one of England's staple dishes. The British sibling to the classic American baked potato does not differ in name only, though — a few slight tweaks to the recipe yields a drastically different outcome. So if you ever feel like treating yourself to something supremely soothing and comforting, bake yourself the biggest English-style jacket potato. To help improve your baked potato game, Cook It will share with you a few helpful tips to ensure you get it right every time.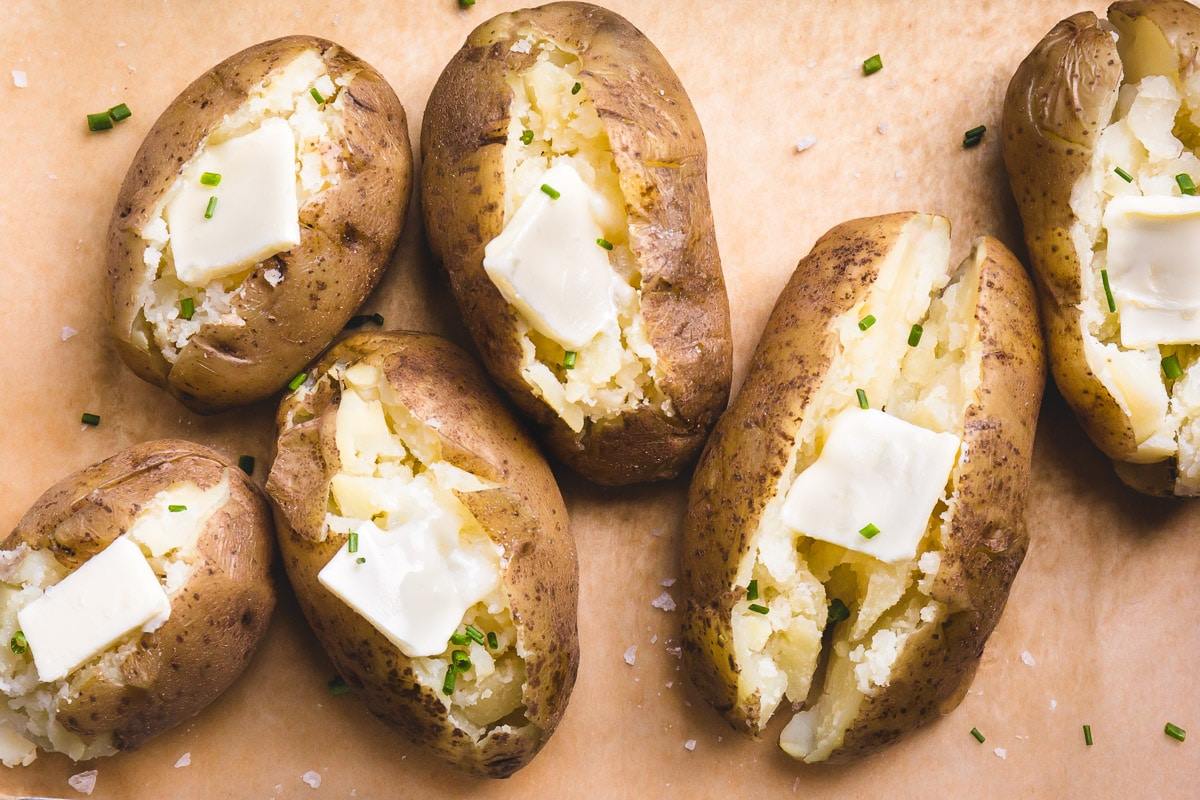 3 Steps to Achieving Perfect English Jacket Potatoes
Baking potatoes isn't rocket science, so make sure you follow these three crucial steps to avoid messing them up.
1. Slice Prior to Baking
Typically, people tend to poke small holes into the potatoes prior to baking to stop them from bursting. Jacket potatoes, however, require you to cut a cross shape into the potatoes using a sharp knife. The cuts should run almost the entire length and width of the potato and should be about a quarter of an inch deep. It will help them release steam and prevent the skin from bursting as it cooks.
2. Bake Them for Longer Than You Think
Most recipes instruct to bake potatoes for an hour at 425 °F. The secret of perfect jacket potatoes, however, is to give them more time. To get shatteringly crispy, flavorful skin that surrounds the fluffy interior, bake them at 400 °F for two hours. The lower temperature will prevent the potatoes from burning, whereas the increased baking time will yield extra-crisp skin.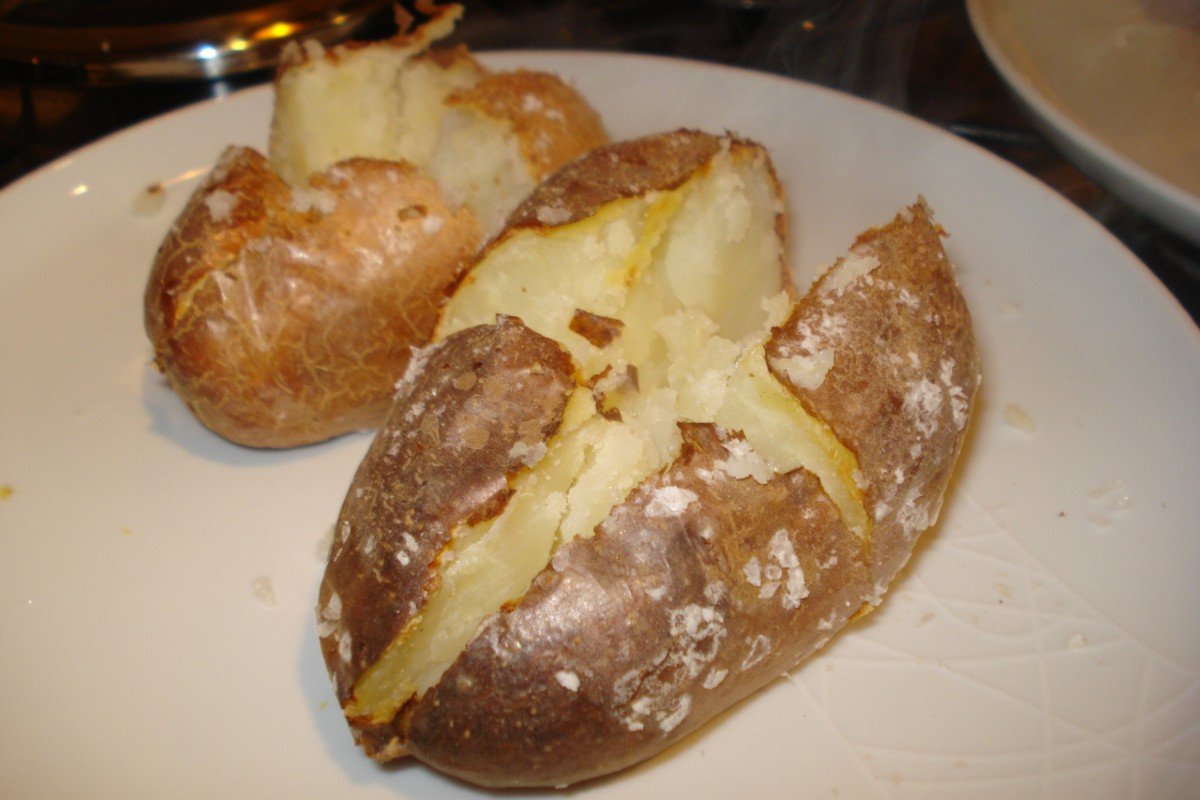 3. Pop Them Back in the Oven
After the two hours are up, pull the potatoes out of the oven and carefully slice even deeper into the cuts you made initially. Then bake them for another 10 minutes. Thus, the flesh dries out further, making it extra fluffy.
See, all you need is high heat and time. When you take those delicious jacket potatoes out of the oven, push them open and drop a pat of butter and a sprinkle of salt and pepper or use them as the base of a meal by adding your preferred toppings. You can use chili, baked beans, tuna salad, chicken tikka, coleslaw, sour cream and chives, bacon, and cheese, to name a few.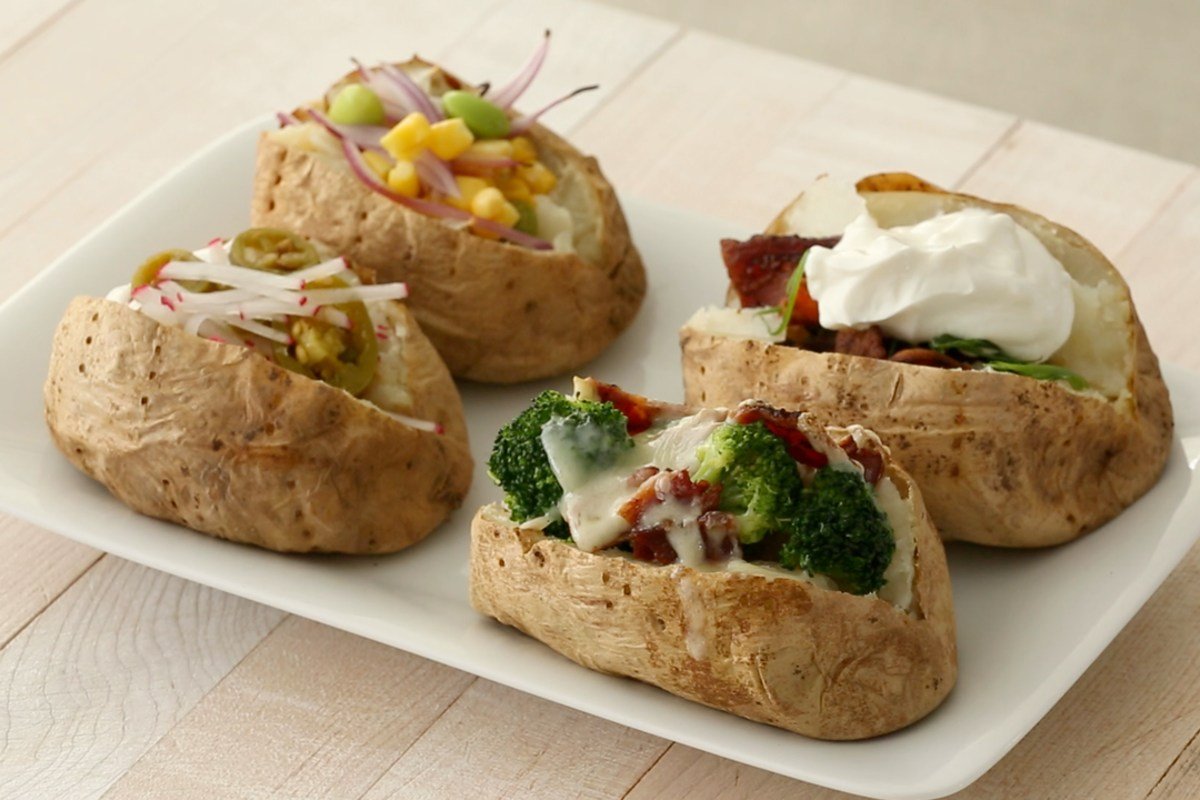 Be sure to fix these light and fluffy jacket potatoes, and share your feedback with us in the comments.