3 Easy Marinades for Ribs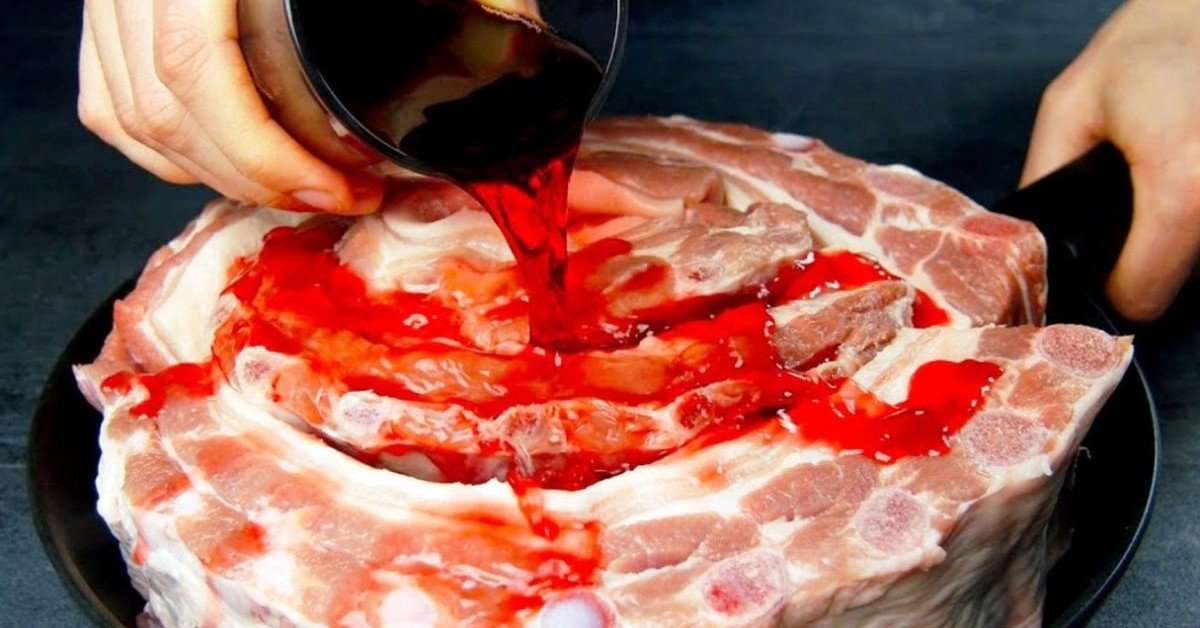 Fall-off-the-bone, tender ribs are one of the best things ever, and marinades are an excellent way to layer and enhance the flavor. Today, we would like to share three unique and mouthwateringly delicious marinade recipes for ribs that will elevate them from straightforward to outstanding. Not only are they flavorful and finger-licking good, but they are also beautiful, which means that you can easily put them on the festive table.
These marinades for pork ribs are no-fail and hands-down the best recipes. Most of the cooking time is actually relaxing while the ribs marinate or bake in the oven. Here are three versions for you to try: cherry ribs, ribs in adjika sauce, and tea-marinated ribs. Let's get cooking!
Cherry Ribs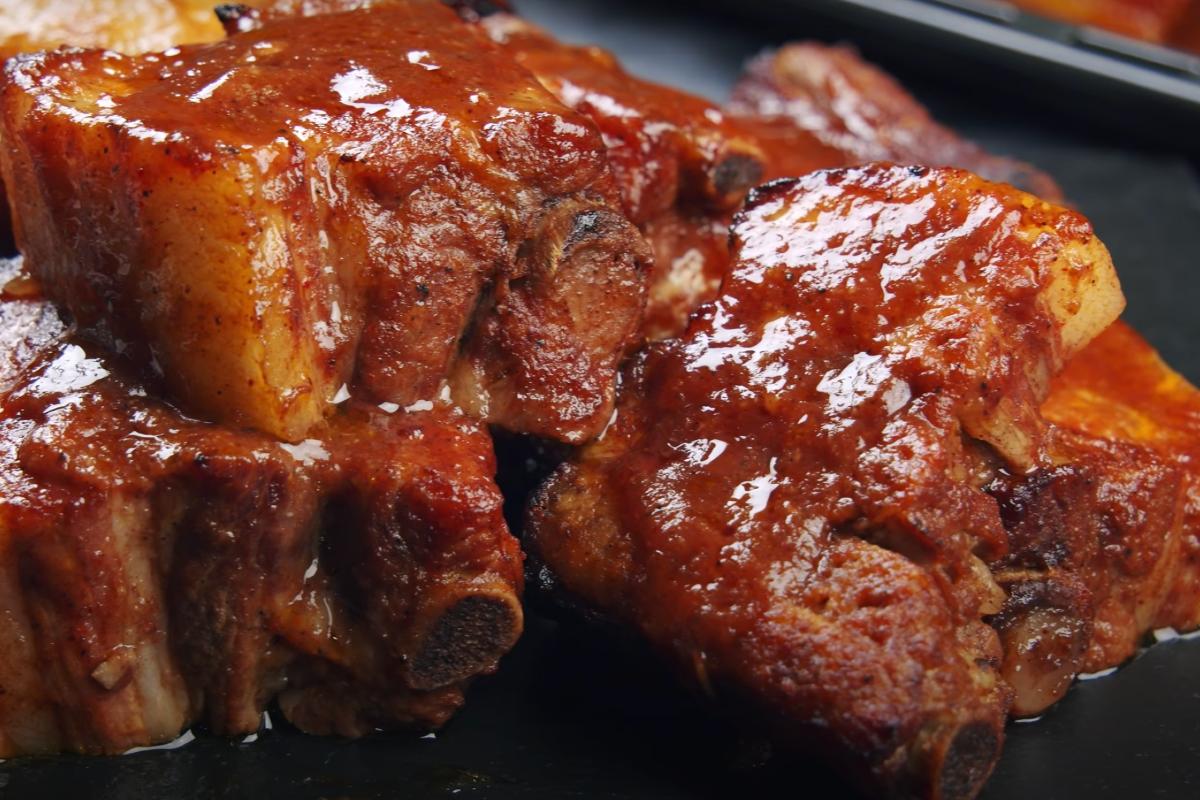 Ingredients:
2 lb (900 g) ribs
1 tsp salt
½ tsp ground black pepper
1 tsp smoked paprika
1 tsp cinnamon
5 peppercorns
4 cups cherry juice
½ tsp hot pepper
½ tsp garlic powder
2 oz (60 g) sugar
3 tbsp lemon juice
3 oz (90 g) applesauce
½ cup tomato juice
Instructions:
Cut ribs into bite-size pieces, cover with cherry juice, and season with salt and pepper.
Boil the ribs until tender, about 40 minutes. Set aside to let cool.

For the sauce, combine the remaining ingredients and stir the mixture into the ribs. Let marinate for at least 40 minutes and up to an hour.
Bake at 430 °F for 15 minutes.
Ribs in Adjika Sauce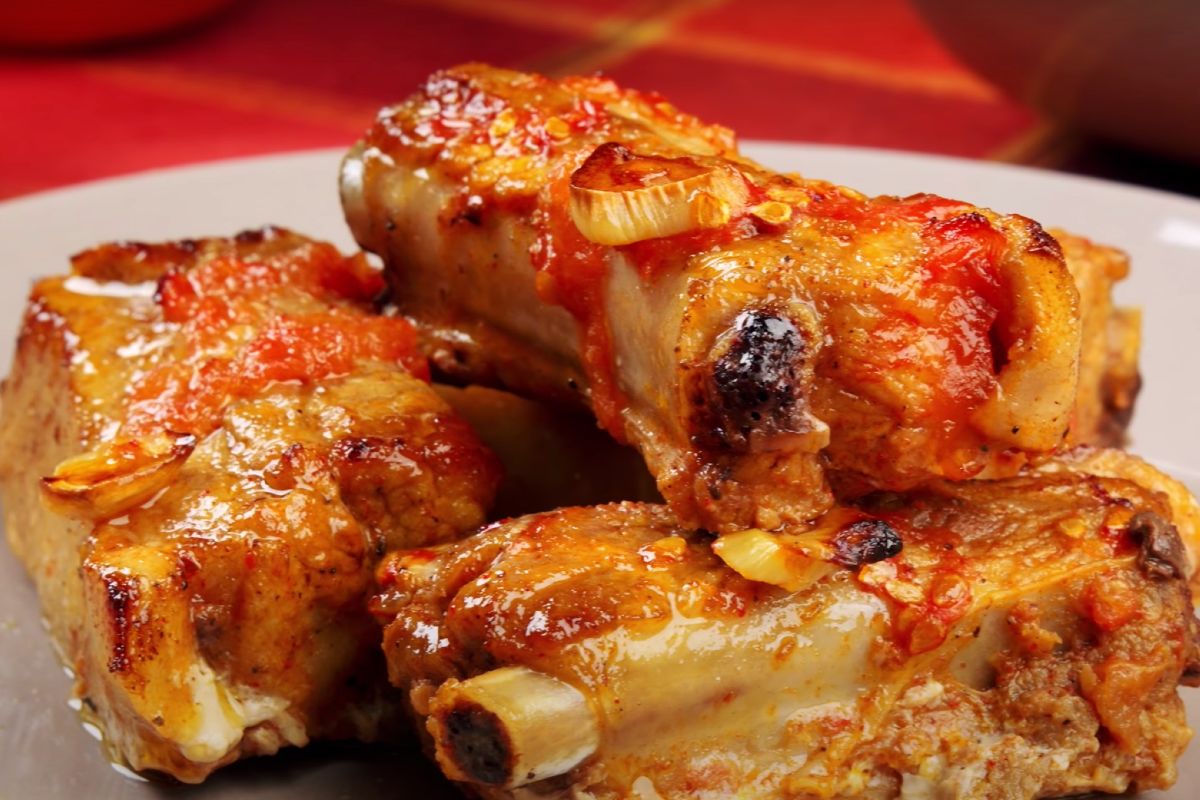 Ingredients:
2 lb (900 g) ribs
3 tbsp vegetable oil
3 tbsp soy sauce
salt to taste
1 tsp ground black pepper
1 tsp paprika
2 tbsp adjika sauce
juice from half a lemon;
1 tomato
4 cloves garlic
Instructions:
Cut ribs into bite-size pieces and season with spices, salt, adjika sauce, lemon juice, vegetable oil, and soy sauce. Toss to coat and pop in the fridge overnight.

Cut tomato and garlic into slices.
Transfer the ribs into a baking mold, arrange the slices of garlic and tomatoes on top. Cover with foil.
Bake at 390 °F for 1 hour before uncovering and continuing to bake for
another 15 minutes.
Tea-Marinated Ribs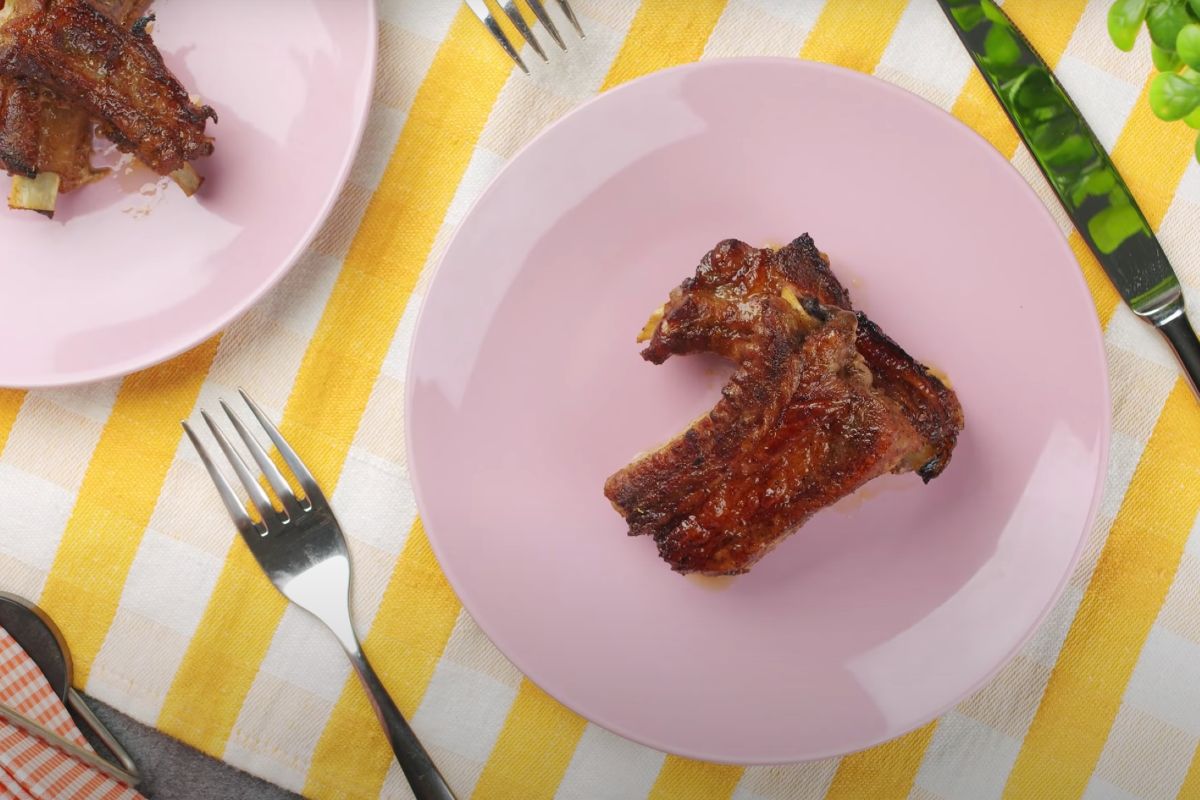 Ingredients:
2 lb (900 g) ribs
1 tbsp sugar
1 tbsp salt
2 tbsp honey
2 bags Earl Grey
½ tsp garlic powder
½ tsp smoked paprika
2 tbsp soy sauce
½ tsp ground black pepper
½ tsp hot pepper
Instructions:
Steep Earl Grey in 2 cups of water. Cut ribs into bite-size pieces.
Cover the ribs with the tea, add salt and sugar. Let marinate for 2 hours.

Remove the ribs from the marinade, season with spices and soy sauce. Let sit for 40 minutes.
Dilute honey with some water and generously cover the ribs with the mixture on all sides.

Transfer them into a baking mold and cover with foil.
Bake at 390 °F for 20 minutes. Uncover, brush the ribs with the honey water again, and bake for 20 minutes more (without foil). Brush the ribs one more time and bake for another 20 minutes.
We hope you've become inspired to try these amazing marinades for ribs. Which one will you go for first? Please let us know in the comments section below. Bon appétit!