Mediterranean Pastries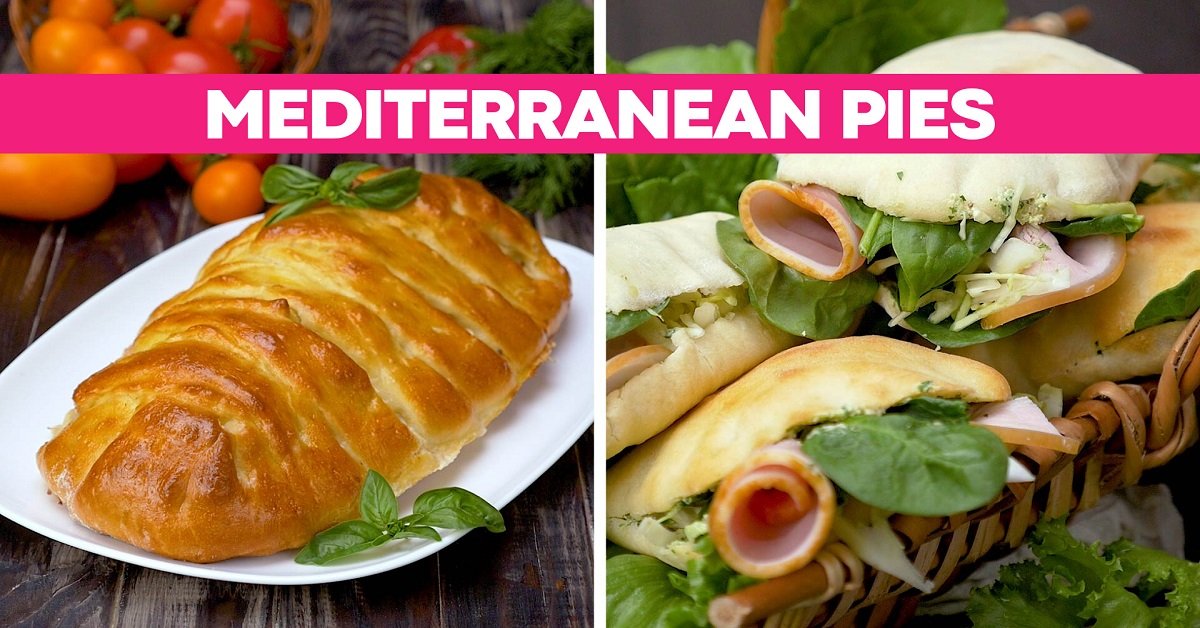 Italians, Greeks, the French — the inhabitants of the Mediterranean, spoiled by the sun and sea air. It seems that these people are fortunate in everything, even in cooking. Delicious Mediterranean pastries have lots of fruits, herbs and cheese in them.
Fortunately, in our age it's very easy to experience the fertility of this region. We suggest starting with baking. Today Cook It would like to share with two recipes for amazing Mediterranean pastries.
Chicken Stromboli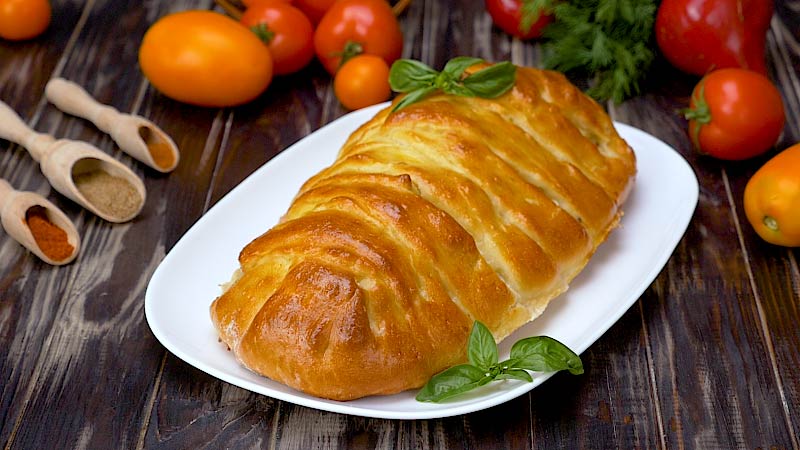 Ingredients:
2 ¾ cups (340 g) wheat flour
2 tsp dry yeast
1 cup (250 ml) water
1 egg
3 ½ cups (700 g) tomatoes
2 cups (200 g) mozzarella
12 slices of bacon
¾ oz (20 g) basil
2 ½ tsp sugar
2 ¾ tbsp olive oil
salt to taste
ground black pepper to taste
oregano to taste
Preparation:
Soak dry yeast in warm water, add a pinch of salt and flour. Hand knead soft dough, cover with a towel and set aside.
In the meantime, make cross-shaped incisions on the tomatoes, pour them with boiling water. Peel the tomatoes, remove the seeds and stalks. Cut the pulp into medium-sized slices.

Salt slices of tomatoes and pepper to taste, add sugar. Gently mix with a spoon. Use a sieve to filter out excess fluid.
Roll out the dough into a rectangle on a floured parchment paper. Put 6 strips of bacon in the center. Place the tomatoes on them with a little salt, pepper and oregano.

Put slices of mozzarella on top of the tomato. Place fresh basil leaves on them. Then again bacon, tomatoes, a little salt, pepper and a pinch of oregano.
Then pour the ingredients with olive oil, lay out a layer of mozzarella slices. Make mitre cuts with a pizza cutter on the dough edges.

Cover the filling with the strips of dough. You'll get a pie that looks like a braid. Grease it with egg wash and put in the oven preheated to 425 °F (220 °C) for 50 minutes.
Mediterranean Pita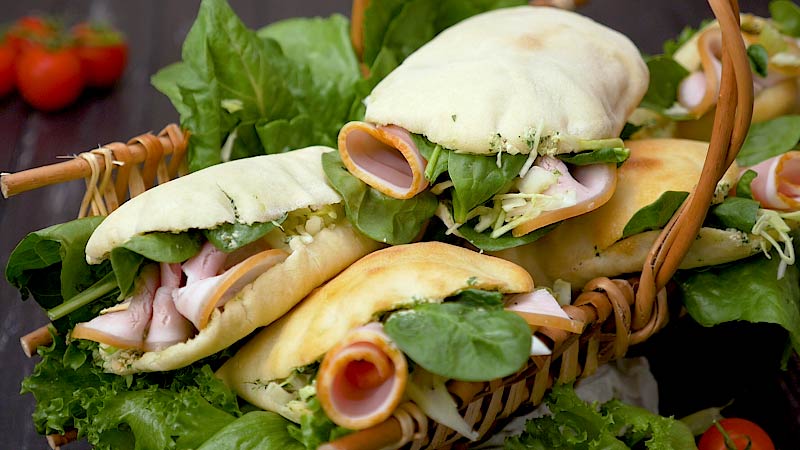 Ingredients:
1 ¼ cups (150 g) wheat flour
½ cup (100 ml) water
2 tbsp vegetable oil
1 tsp sugar
¼ oz (7 g) fresh yeast
¾ oz (20 g) walnuts
2 cloves garlic
1 ¾ oz (50 g) ham
4 ¼ oz (120 g) cabbage
3 tbsp cream cheese
1 tsp lemon juice
1 bundle parsley
½ bundle spinach
salt to taste
Preparation:
Rub the flour with sugar, yeast and a pinch of salt. Add water and a spoonful of oil. Knead the dough by hand, cover with a towel and set aside.

In the meantime, chop walnuts with parsley, garlic and cream cheese in a blender, adding lemon juice, vegetable oil and salt to taste.
Finely chop a quarter of a cabbage in a separate container. Crush it with your hands, add the spinach leaves and mix the ingredients. Roll out the dough into a sausage on a floured board.

Divide it into identical pieces, which then roll into long layers. Put them on a baking sheet lined with parchment paper. Cook pitas for 5 minutes at 475 °F (250 °C).
On one side of the finished pita, make an incision, grease a pocket with a nut and cream spread. Then fill it with greens mix and thin slices of ham.
Mediterranean pastries are ready. Put it on a serving plate and serve it for your family. Such delicious food simply must win them over!