Meghan Markle's Cookbook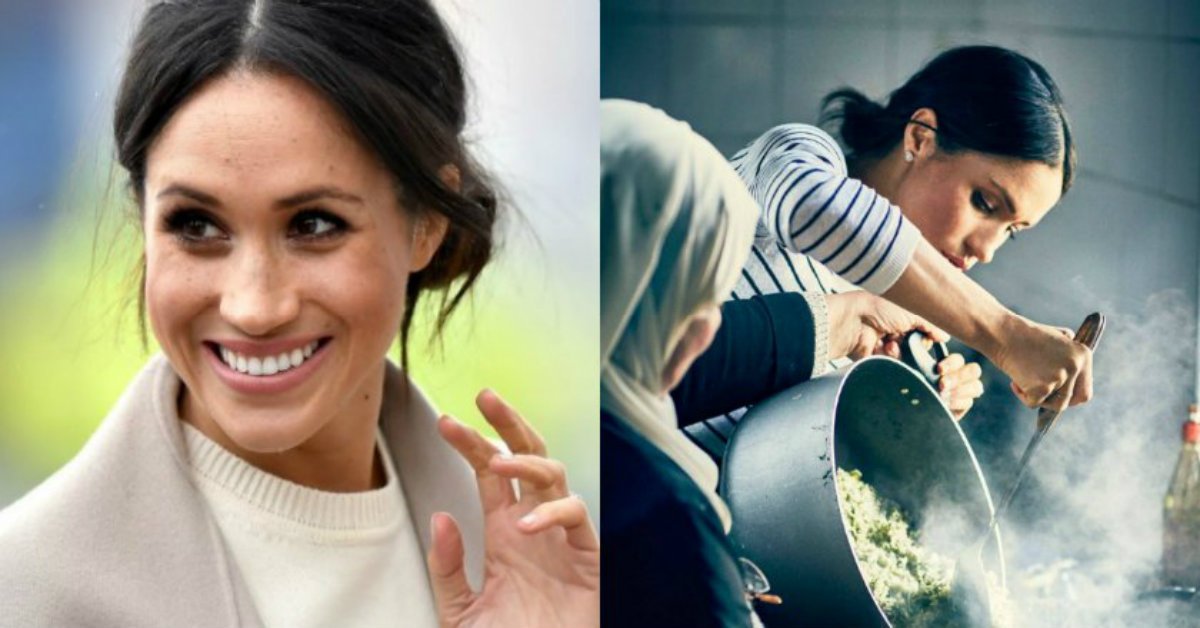 Long before joining the royal family, Meghan Markle openly admitted that she loved to cook. With the help of his wife, Prince Harry even changed his diet in favor of healthier food. This step is quite radical, considering that the royal menu has not been reformed for decades. Also, shortly after her wedding, in September 2018, Meghan Markle released her first cookbook!
The book contains the recipe for delicious chicken in curry sauce, caramelized plum pie, and over 40 more tasty dishes.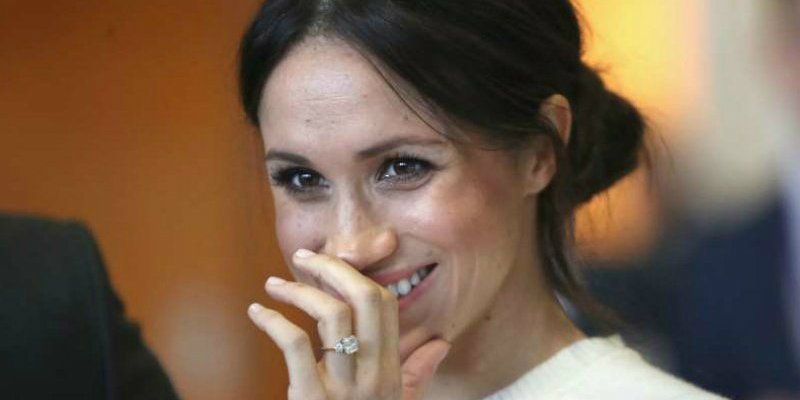 Meghan Markle's Cookbook
Together: Our Community Cookbook is a book that includes favorite recipes of both the Duchess and women that survived the Grenfell Tower fire in 2017.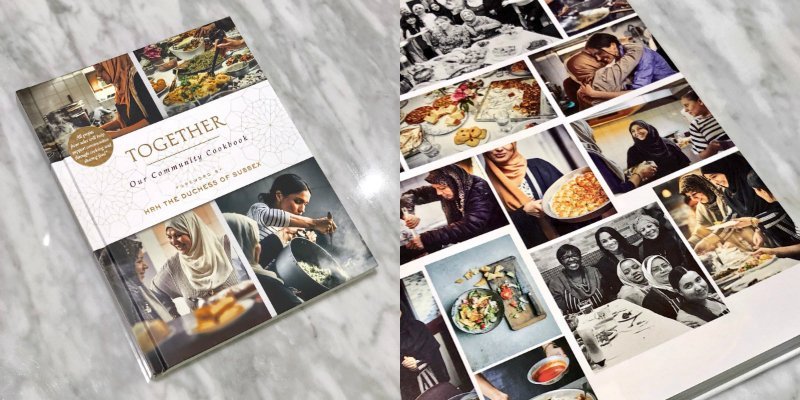 After the tragedy that killed 72 people, these women gathered in a shared kitchen at a local mosque. There they prepared food for their loved ones, friends, and neighbors. That's how The Hubb Community Kitchen was born. Due to a lack of funds, the kitchen was open only 2 days a week, but as a result of Megan's active support, the doors of the building became open all 7 days. The money received from the sale of the cookbook made by Meghan Markle was donated by The Royal Foundation to the community.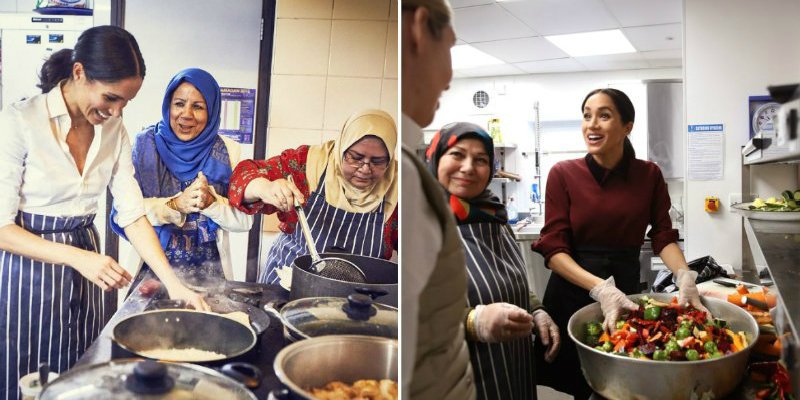 At the presentation of the book, which was held on a cozy terrace, Megan acted not as an author, but as a real chef. She actively participated in the preparation and distribution of dishes and was not afraid to stain the clothes. The Duchess also baked a lemon sponge cake soaked in elderflower syrup, very similar to the one she and Harry had at their wedding.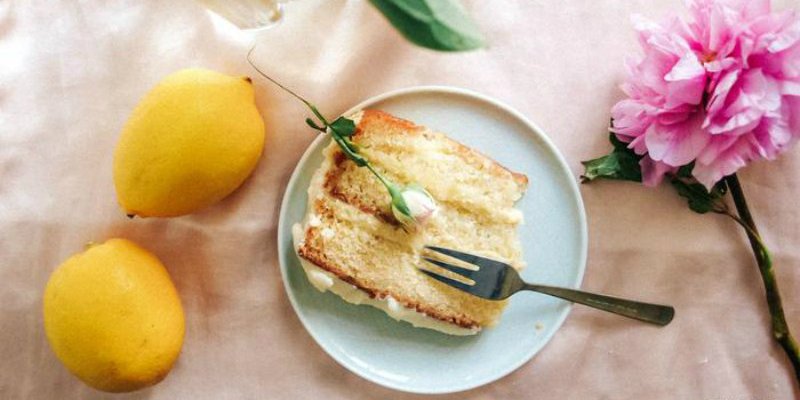 On the pages of the book, you will find a wide variety of dishes: from classic soups and homemade side dishes to exquisite desserts and drinks. We've picked several recipes, that were made publicly available by The Hubb Community Kitchen.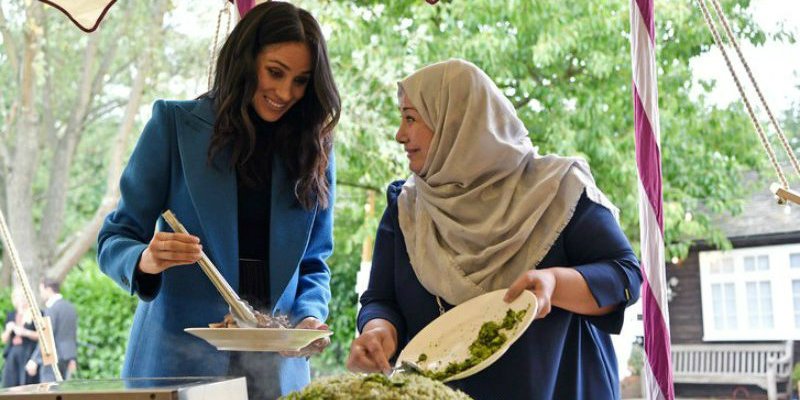 Chicken Curry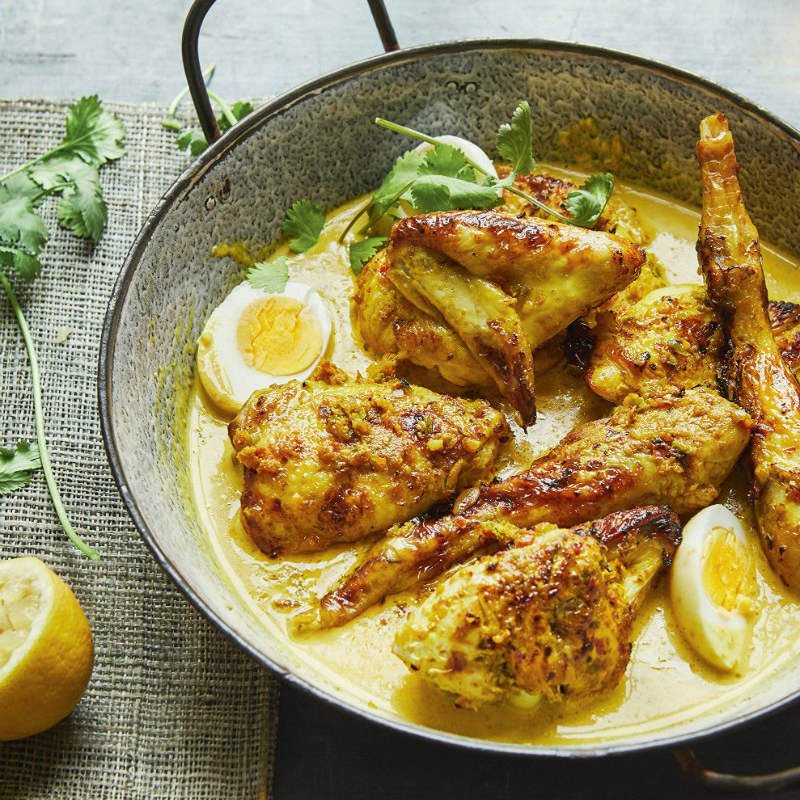 Ingredients:
2 ¼ lb (1 kg) chicken
4 garlic cloves
3 cups (700 ml) coconut milk
1 tomato
3 hard-boiled eggs
1 onion
1 tsp grated ginger
a pinch of ground coriander
½ tsp turmeric
a pinch of dried basil
1 tbsp coconut oil
salt and pepper to taste
Instructions:
Divide the chicken into portions.
Place the tomato, onion, ginger, garlic, and seasonings in a food processor and grind. Mix 1/3 of the mixture with the chicken. Leave to marinate for 4 hours. After that, put the chicken in a baking dish and bake at 400 °F (200 °C) for 20 minutes.
In a large pot, heat the coconut milk, add the rest of the mixture, and simmer for 20 minutes. Add the coconut oil and cook for another 20 minutes, until the sauce slightly darkens.

Put the baked chicken in the pot, cook for 5 minutes. Add salt to taste and halved boiled eggs. Leave covered for 10 minutes, then serve with rice and flatbread.
Vegetable Samosas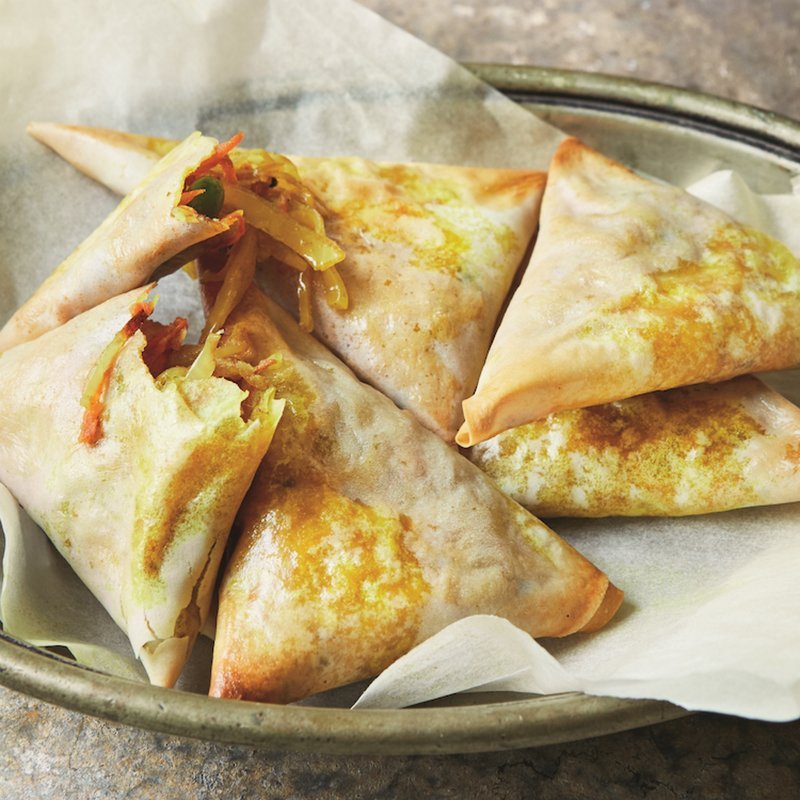 Ingredients:
1 potato
2 tbsp olive oil
a pinch of cumin
1 onion
1 carrot
3 ½ oz (100 g) bell pepper
¼ cup (50 g) butter
1 tsp salt
1 tsp sugar
3 sheets of filo pastry
1 egg
Instructions:
Boil the potatoes, cool, and cut into small cubes.

Heat some vegetable oil in a skillet over medium heat. Add the spices and cook for another 30 seconds. Add finely chopped onions, grated carrots, and strips of pepper, add salt, sugar and cook for 5 minutes. Remove from heat, cool, add potatoes, stir.
Cut the filo pastry into strips 4-inch (10 cm) wide. Put some filling on the edge of one strip and fold it into a triangular envelope. Secure the edges with an egg.

Put the samosas in a baking dish, brush with the rest of the egg, pour the melted butter over them. Bake at 400 °F (200 °C) until golden brown.
Plum Pie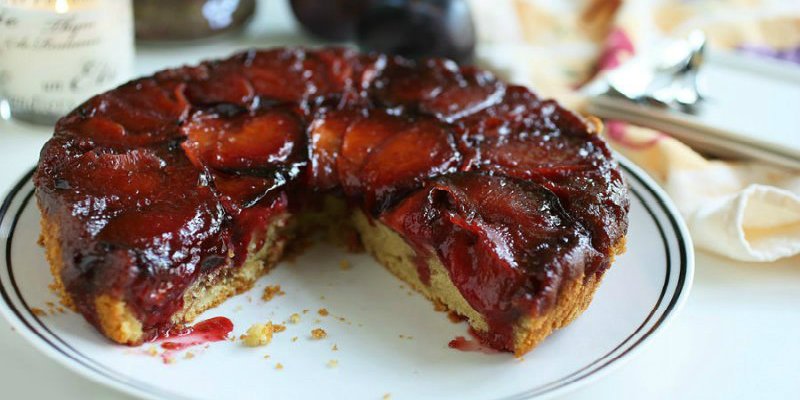 Ingredients:
2 tbsp sunflower oil
1 ½ cups (300 g) sugar
½ cup (100 g) butter
a pinch of vanilla
a pinch of salt
8 large plums
3 tbsp brown sugar
2 eggs
2 tbsp cornflour
5 tbsp wheat flour
Instructions:
Coat a 9-inch (23 cm) wide springform pan with oil, heat the oven to 350 °F (180 °C).

Make the caramel from 1 cup (200 g) sugar and ¼ cup (50 g) butter: melt in a thick-walled skillet. When the mixture is caramelized, add the salt and vanilla. Remember to stir constantly!
Pour the caramel into the springform pan, top off with the plum halves.

In a deep bowl, combine both flours with the rest of the melted butter, brown sugar, and beaten eggs. Add the mixture on top of the plums. Bake for 40–45 minutes.
The cookbook made by Meghan Markle is imbued with an idea of ​​mutual help, unity, and making life better through a passion for cooking. Which recipe did you like the most?