Royal Fragrances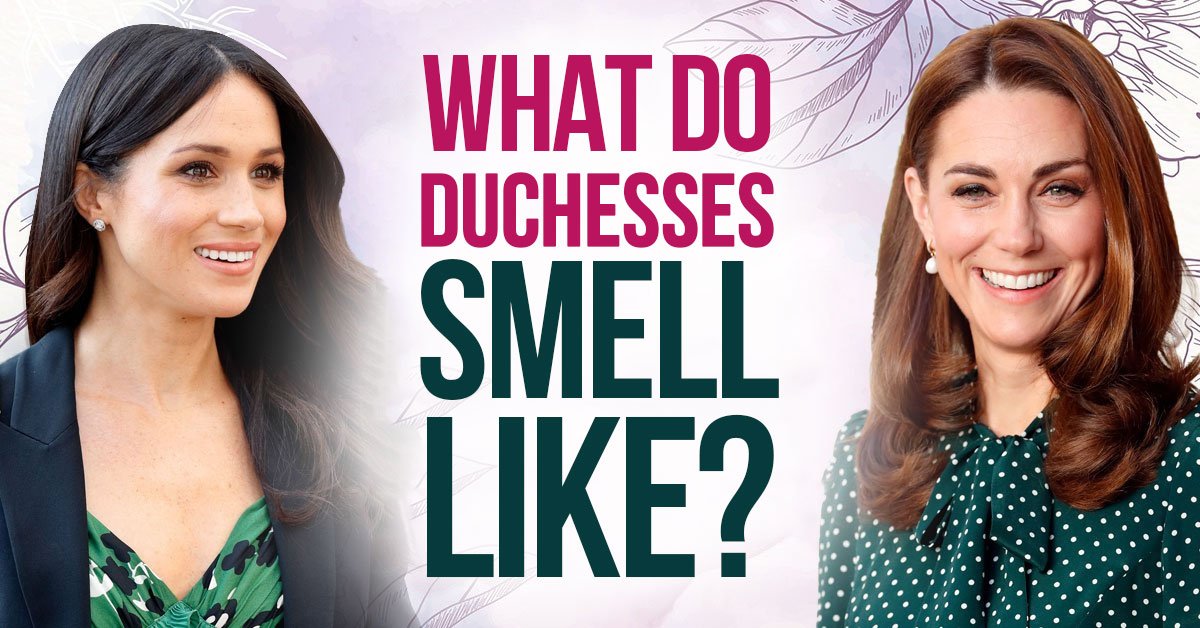 My best friend who's a blogger has two favorite topics. She loves good fragrances and everything related to the British royal family. But why not combine the two? So I asked her about the perfume preferences of Kate Middleton and Megan Markle.
Her detailed story was so interesting that I just had to share it with you, dear readers!
Royal Fragrances
Today you're going to find out which scents are the favorites of the Duchesses of Sussex and Cambridge. And although Meghan Markle gave up her title along with Prince Harry she is still the favorite of many fans of the royal family.
Kate Middleton
Finding out what is a signature perfume of the future Queen of the United Kingdom was not an easy task. Nevertheless, this information became public. Even in her youth, Kate preferred Dune by Dior.
This fragrance reminds of the sun and exotic fruits. Top notes reveal scents of peony, tangerine, bergamot, and rosewood. Heart notes of the perfume: lily, jasmine, rose, and ylang-ylang. The base notes consist of sandalwood, patchouli, benzoin, musk, vanilla, and moss.
And for the wedding with Prince William, Kate chose Illuminum's White Gardenia Petals fragrance. Very beautiful perfume! At that time it was still a little-known brand. The brand became famous when the media found out that Kate chose it. After that, literally in two days, they sold out all the bottles of this fragrance!
Kate supports national brands, and Jo Malone is one of them. British temperament, culture, and history is woven through every perfume of this brand.
Kate's favorite scent is Orange Blossom. The perfume is sensual and combines notes of orange blossom and herbs. Such a combination makes this a great summer option.
By the way, on the day of Kate's wedding with Prince William, candles with this scent were placed throughout Buckingham Palace.
Meghan Markle
Meghan Markle loves perfumes with all her heart. Rumor has it that she will even return home if she forgot to put on her favorite scent.
Just like Kate, Megan is a big fan of Jo Malone's fragrances. She has several favorites of this brand. Most days she wears London Wild Bluebell.
This fragrance keeps with the best traditions of English perfumery. Clean and subtle, London Wild Bluebell is like a fairy tale. The combination of bellflowers, lily of the valley, jasmine, and rosehip is amazing.
Her second favorite is Jo Malone's Wood Sage & Sea Salt. It is the scent of sea salt, evening coast, and tree roots. Megan said that she prefers Bvlgari Blv II for the evening.
Also, one of her favorites is Oribe Côte d'Azur. The fragrance has notes of lemon, black currant, bergamot and blood orange, tuberose and vetiver. For the wedding, Megan and Harry chose Floris London fragrance.
As you can see, Megan prefers light feminine fragrances without much sillage.
We also suggest reading about perfumes that smell expensive.
The list is based on Internet sources, magazines, and social media pages of the royals. I just love Jo Malone's Orange Blossom. It's a beautiful perfume with a mind-blowing scent. What fragrances do you prefer? Share your opinion with us in the comment section!
The preview photo is provided by Getty Images.