Waffles Without a Waffle Iron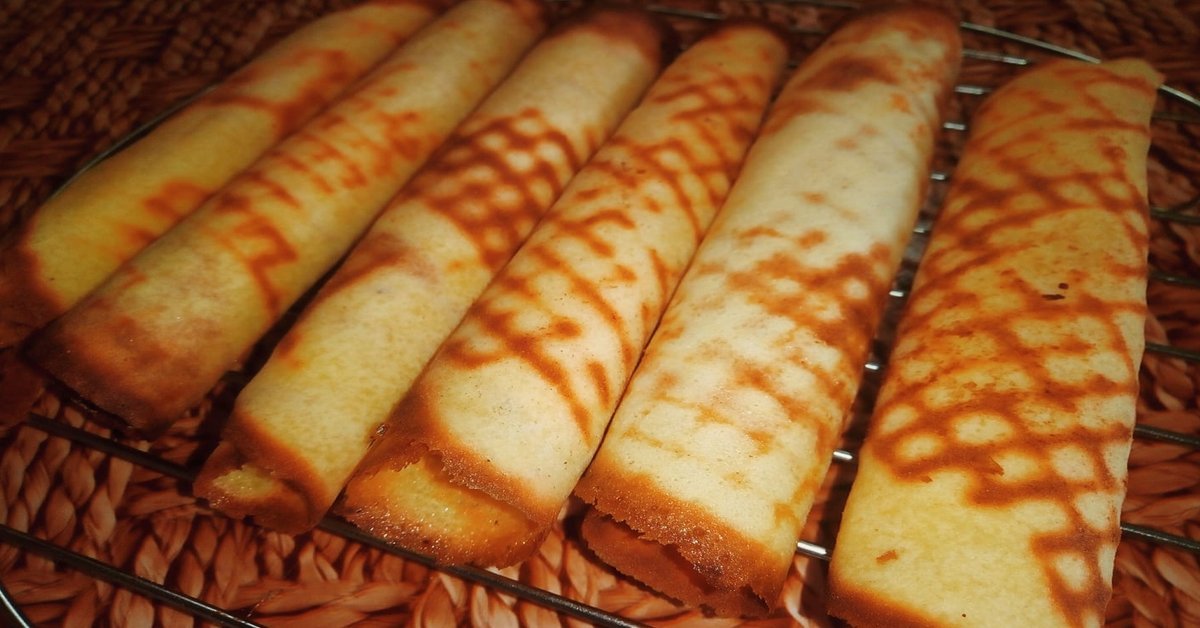 Sometimes I find myself in a strange mood, and I crave something unique. For example, crispy waffles poured with delicious sauce! I rarely make waffles, and so I don't have special appliances at home. That is why, after some trial and error, I learned how to cook waffles without a waffle iron.
Waffles in a Frying Pan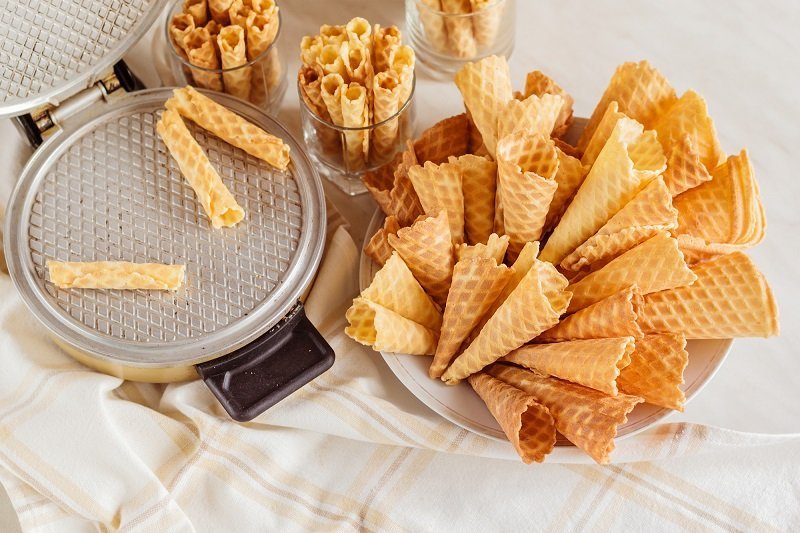 For this recipe, I use a frying pan. The cooking process is similar to making crepes. However, the particular texture of the dough allows you to make nicely fried waffles.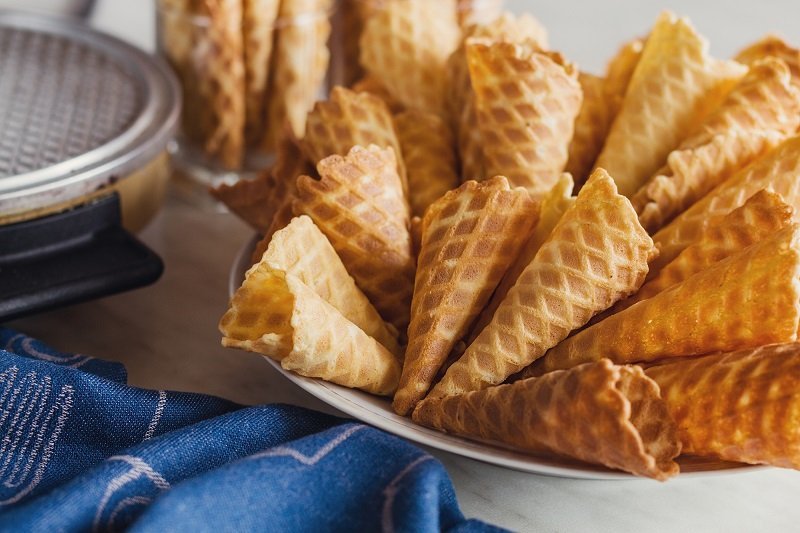 If your pan has a ribbed bottom, your waffles will turn out with a beautiful pattern, just like they serve in restaurants!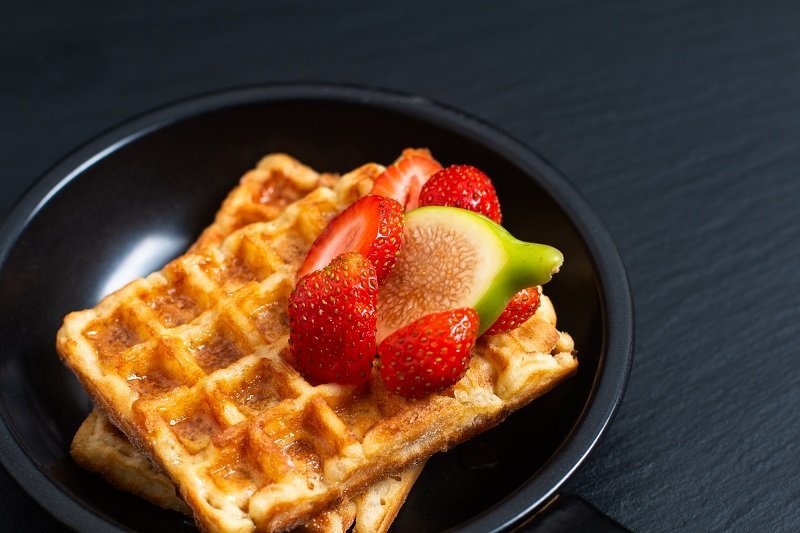 Ingredients:
1 cup (240 g) butter
6 tbsp sugar
4 eggs
1 ¼ cups (160 g) flour
vanilla extract to taste
Preparation:
To make the batter for our amazing waffles, you need to mix the eggs with sugar first. Rub them together carefully.

Melt butter and add to the egg mixture, sift in the flour and add a little vanilla. The batter should have a consistency similar to condensed milk.
Cook the waffles in a dry, slightly warm pan. Spread 1 tablespoon of batter, gently spreading it over the entire surface. Each waffle needs to be cooked for several minutes on each side.

Each waffle needs to be rolled up immediately it is dry, as it cools very quickly.
You should think about the waffle filling ahead of time. However, I've picked the most interesting options for you!
Best waffles fillings:
custard
cottage cheese with berries
ganache
airy egg white frosting
lemon cream
As you can see, it's not so difficult to cook homemade waffles without a waffle iron, but this will require a bit of your time and patience.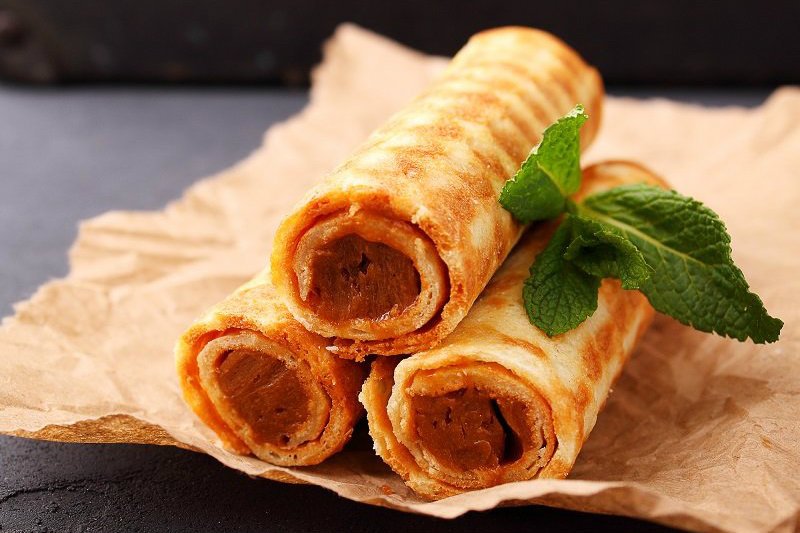 Good luck with your cooking!