Mustard Marinade for Chicken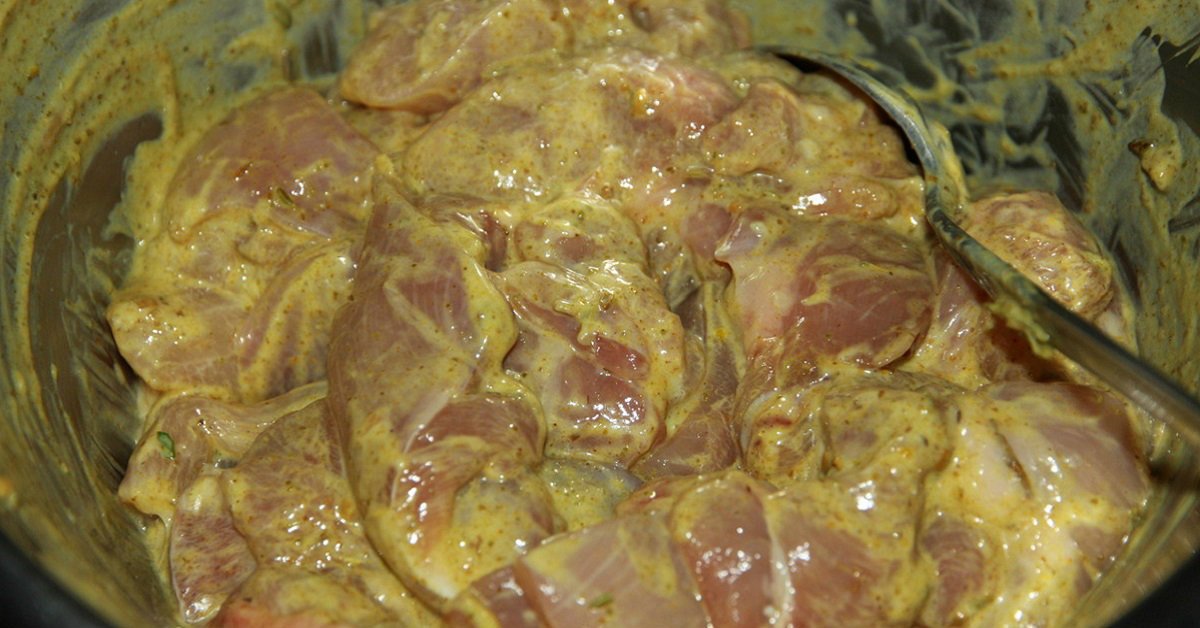 Baking chicken for many years but each time it turns out too dry. Sounds familiar? Maybe the problem is that you've been preparing the poultry the wrong way? Because sometimes even the simplest mustard marinade for chicken can be a game-changing ingredient.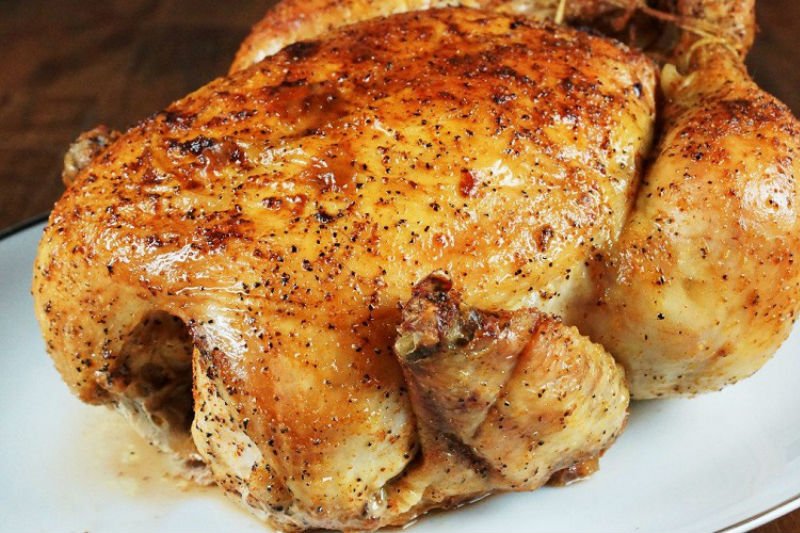 Imagine that by mixing just a few simple ingredients, you can turn a regular chicken breast or fillet, thighs, or even an entire chicken into an incredibly juicy dish. Well, there's nothing impossible here!
Mustard Marinade for Chicken
Container for Marinating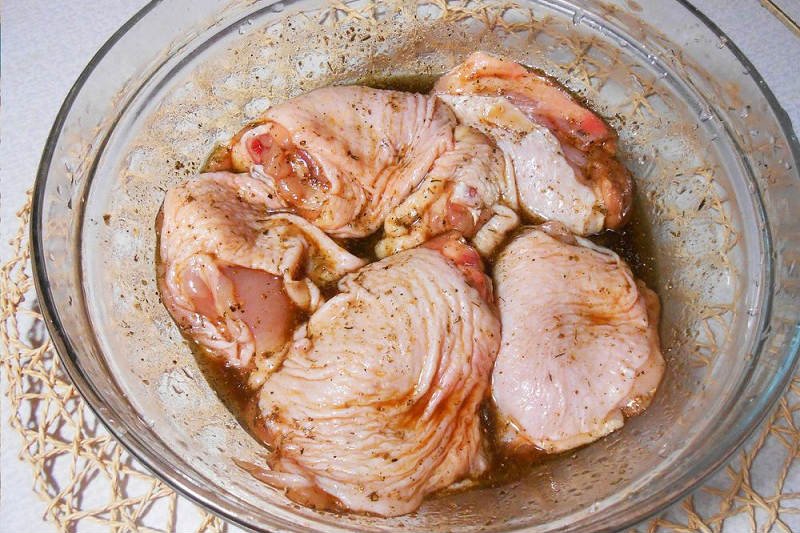 To make the poultry tender and juicy, it is important not only to make the right marinade but also to choose a suitable container. Choose materials that do not oxidize: ceramic or glass, stainless steel, enamel, or special plastic.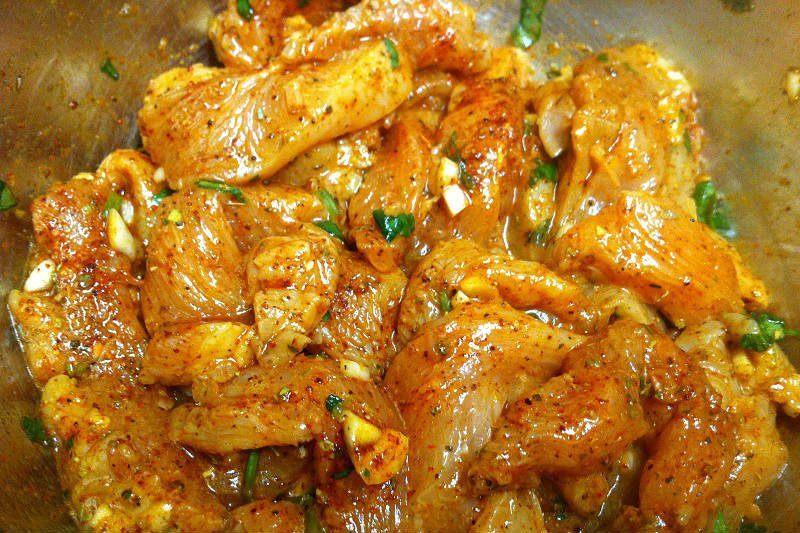 We don't recommend using aluminum containers because they oxidize and add an unpleasant flavor to the chicken. The size of the container is very important because the whole chicken must fit in it. You also need to place some weight on top.
How Long Should You Marinate the Chicken?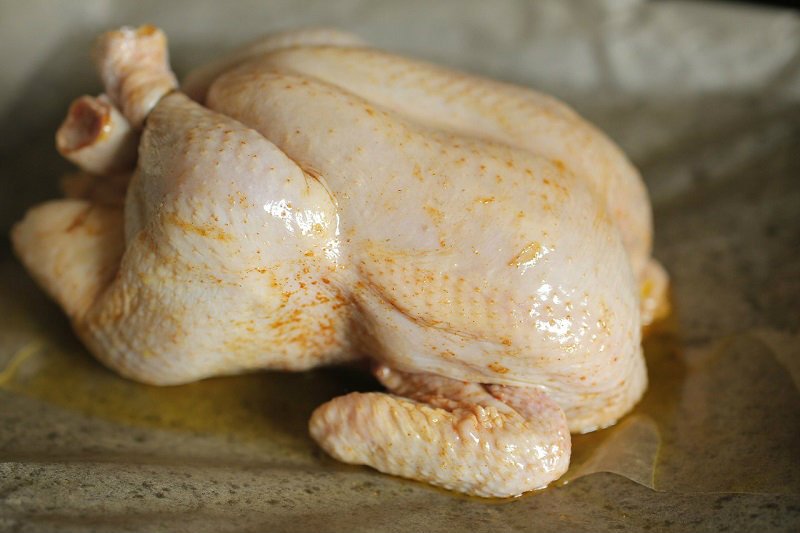 Chicken is marinated and cooked several times faster than, for example, pork. For this reason, many suggest keeping the poultry under weight for up to 3 hours. But there are several nuances here, depending on which part of the carcass you are going to cook.
The whole carcass is marinated overnight.
Fillet, breast, and wings — 2 hours.
Drumstick and thighs — 3 hours.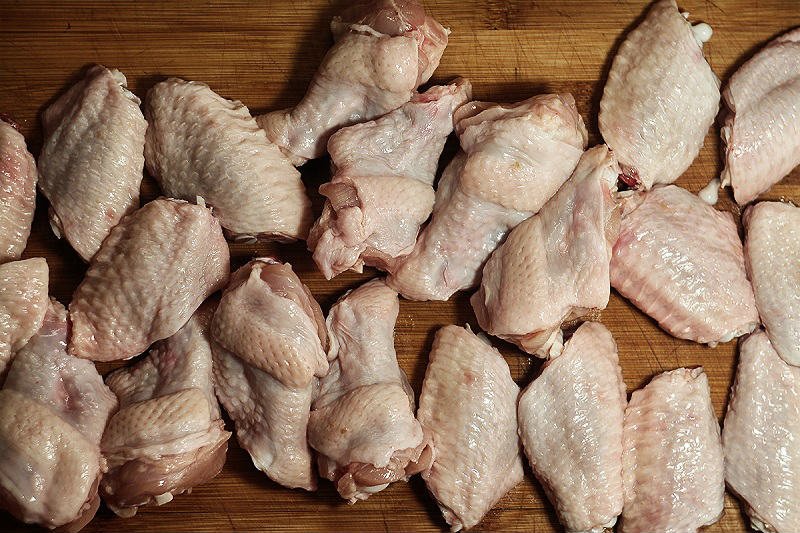 These are general advice, but, as practice shows, it is better to leave any meat or poultry in the refrigerator overnight.
How to Make the Marinade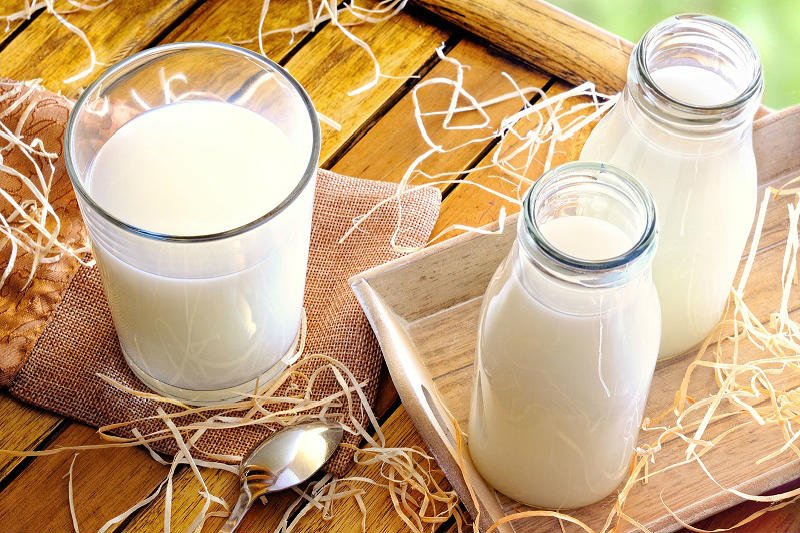 Ingredients:
2

¼ lb

(1 kg) chicken
½ cup (120 ml) kefir
½ tsp garlic powder
1 pinch chili powder
½ tsp curry powder
1 pinch ground black pepper
1 tsp paprika
salt to taste
1 tsp dijon mustard
Preparation:
Take a deep container. Pour kefir into it. Add paprika and chili powder, salt and mustard, black pepper, garlic powder, and curry. Mix everything.

Place the chicken in the marinade. Cover the container with a plate and put the weight on top. This helps it marinate.
Refrigerate overnight, then cook as usual.
You can expand the list of ingredients for the marinade. For example, turmeric not only makes poultry tastier but also adds a nice golden crust.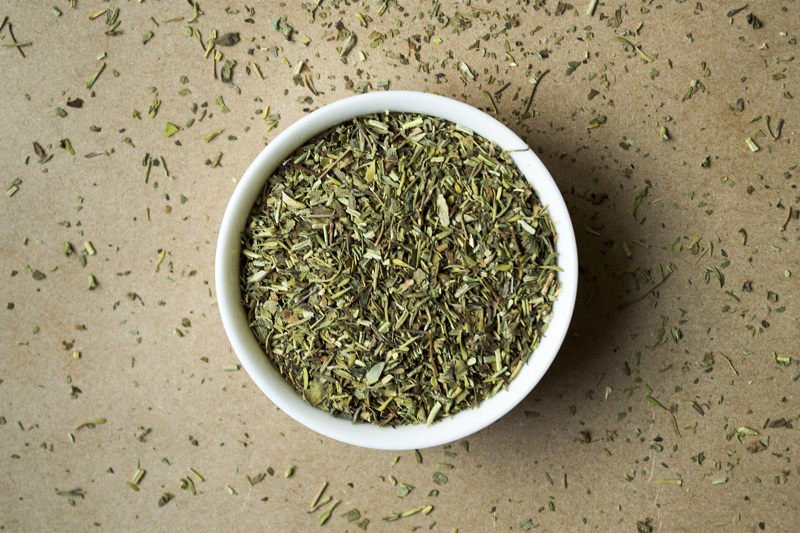 You can enhance the flavors and aroma by adding coriander, mint, sage, thyme, rosemary, marjoram, and basil to the kefir mixture.
A Few More Tips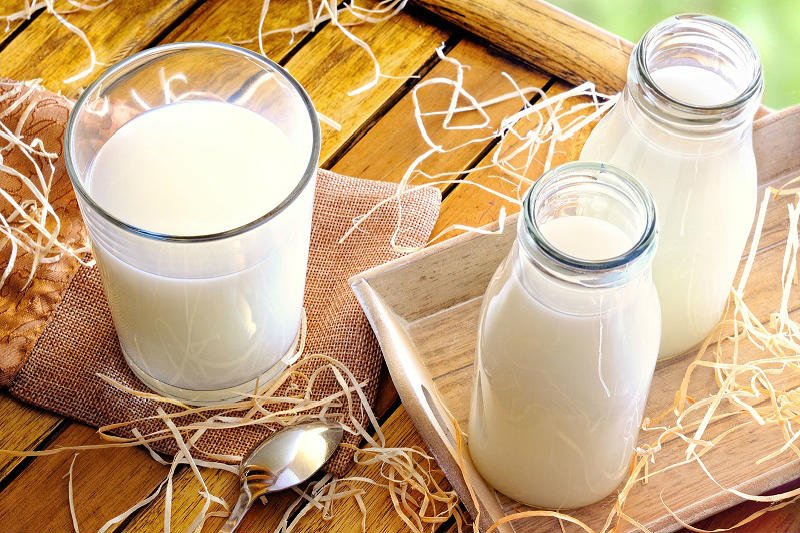 If you bought frozen chicken and plan to marinate it, don't wait until it thaws, immediately fill the bowl with the kefir mixture: the chicken will marinate perfectly.
Feel free to use this mustard marinade for other types of meat, but not for fish.
You can cut the chicken into small pieces, put it in a zip-lock bag, add the marinade and store it in the freezer for up to 3 months.
Now you know how to prepare a foolproof mustard marinade for chicken. There are many marinade options for meat and poultry. And each recipe is great. But by knowing how to use mustard to marinate chicken, you will get an easy and tasty go-to poultry recipe.