Pork Tenderloin With Apples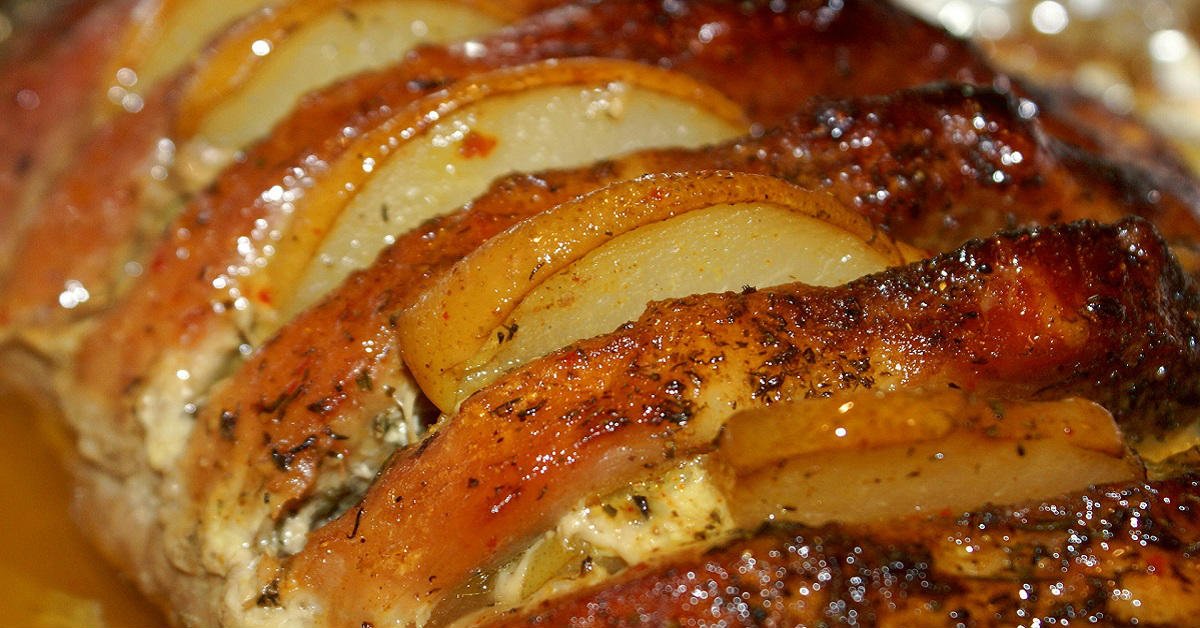 Baked pork tenderloin with apples and lard in the oven can be a jewel on any festive table.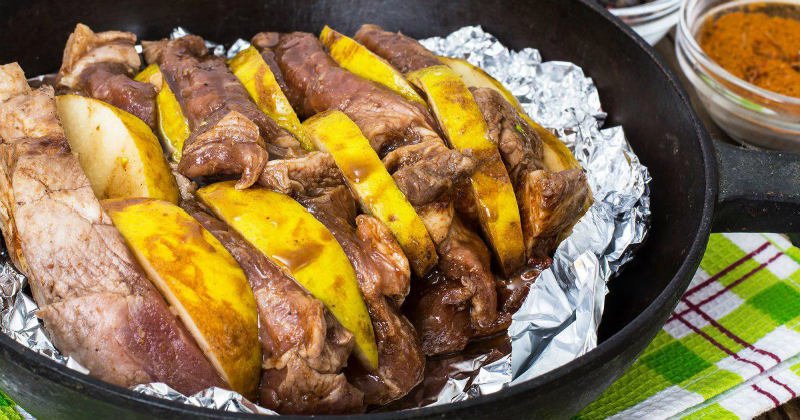 © DepositPhotos
Apples and wine add a unique flavor to the meat, and lard makes it even more tender and juicy. A simple, quick to prepare, but very presentable dish!
Baked Pork Tenderloin With Apples
Ingredients:
2 lb (900 g) pork tenderloin
1 green apple
lard to taste
4 ¾ tbsp dry white wine
1 tbsp black peppercorns
salt to taste
olive oil to taste
Preparation:
Make several deep against-the-grain cuts in a piece of pork.

Cut the apple into thin slices, and lard into thin strips.
Stuff each cut with a piece of lard and a slice of apple.

Seal the tenderloin with bamboo skewers.
Put the meat in a baking dish. Sprinkle with olive oil. Season with salt and pepper to taste.
Put in a preheated to 400 °F (200 °C) oven for 45 minutes.

After the time has passed, pour the meat with wine and bake for another 15–20 minutes in the oven bag or in tin foil.
Take out the meat from the oven, remove the skewers and serve with a side dish.

Pork tenderloin with apples and lard is ready. Bon Appetit!
Try cooking this delicious dish and share your experience with us in the comments. You will definitely appreciate it!