Potato Side Dishes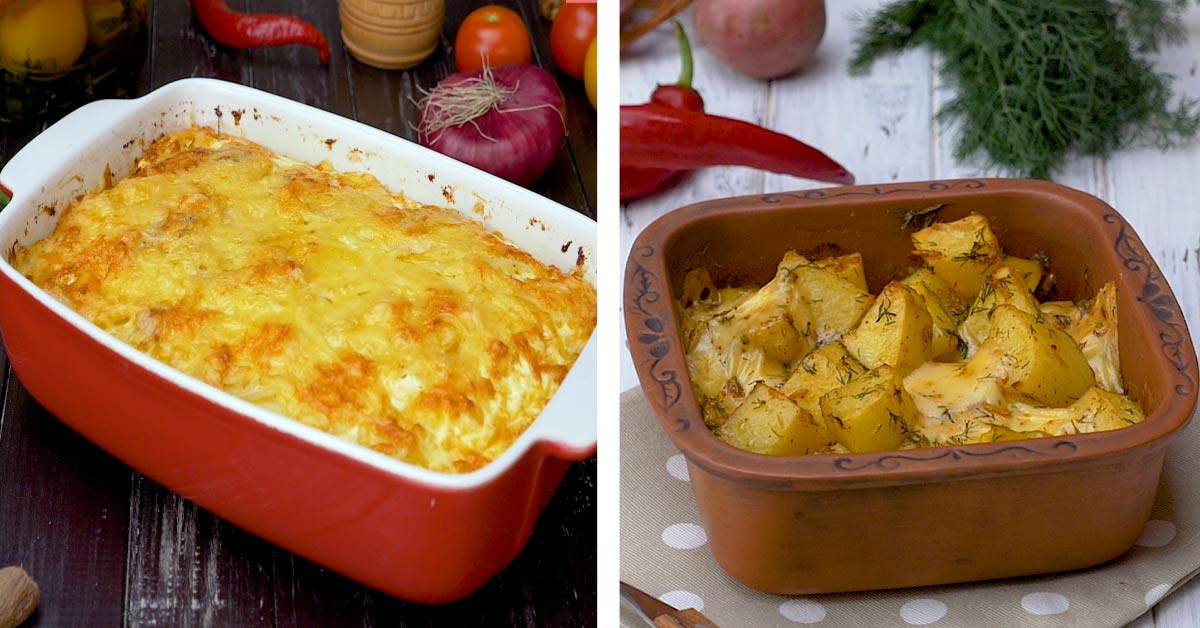 You are unlikely to find a better food combination than potatoes and cheese. Potato casseroles, pies and side dishes are amazing.
Too ordinary? Today we are going to prove to you that potato side dishes with cheese can both have piquant Eastern overtones and be tender like a French delicacy.
Piquant Potatoes With Cheese Crust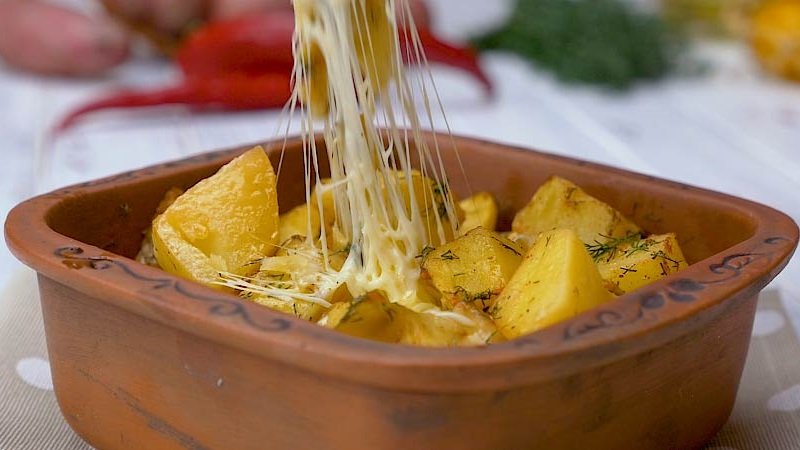 Ingredients:
1 lb (½ kg) potatoes
1 bundle of dill
2 cups (200 g) hard cheese
1 tsp of dill
1 tsp ground black pepper
¼ cup (50 g) butter
2 cloves garlic
1 tsp salt
vegetable oil to taste
Preparation:
Peel the potatoes, cut into medium-sized cubes. In a deep bowl mix it with chopped dill and cheese, also sliced into medium cubes.
Season the ingredients with paprika, pepper and salt to taste. Add chopped garlic and about 2 tablespoons vegetable oil to the mixture. Mix the ingredients with your hands.

Grease mini casseroles with butter. Put the spicy potatoes in there. Cook for half an hour at 350 °F (180 °C). Serve in the same casseroles, sprinkled with dill.
Dauphinoise Potatoes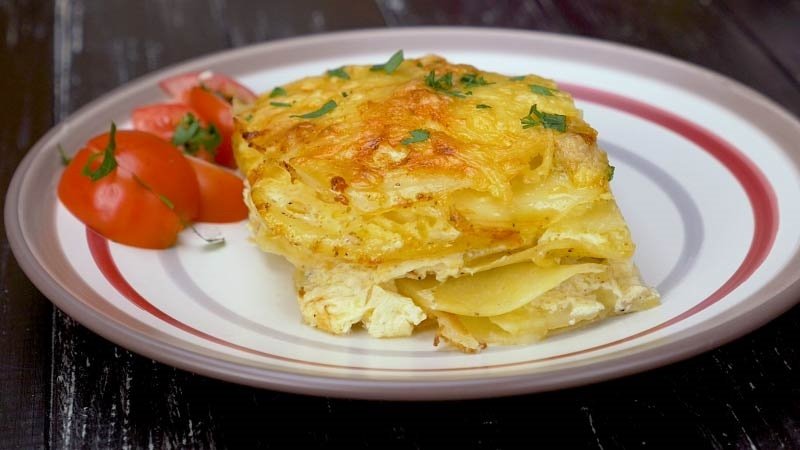 Ingredients:
1 ¼ lb (600 g) potatoes
2 cups (200 g) hard cheese
2 eggs
3 cloves garlic
1 tsp salt
1 tsp nutmeg
1 tsp ground black pepper
1 cup (250 ml) milk
⅓ cup (80 g) butter
Preparation:
Peel and cut potatoes into thin slices. Grate part of the cheese on a coarse grater, and chop the garlic. Combine the ingredients in a bowl. Add nutmeg, salt and pepper.

Gently mix everything with your hands. In a separate bowl beat eggs with milk. Grease the baking dish with half the butter. Put one layer of potatoes in it.
Sprinkle it with a part of cheese on top. Then put more layers of potatoes, cheese and potatoes again. Pour the dish with egg-milk mixture, sprinkle with the rest of the cheese.

Put butter cubes on top of the side dish. Bake the dish in the oven preheated to 350 °F (180 °C) for 40 minutes. Serve in the baking dish or divided into servings.
These different, yet super delicious side dishes will be a great addition to your main course. Try serving spicy potatoes with lamb, and Dauphinoise ones with duck. These combinations will amaze even the most picky guests.