Pumpkin Carving Ideas for Halloween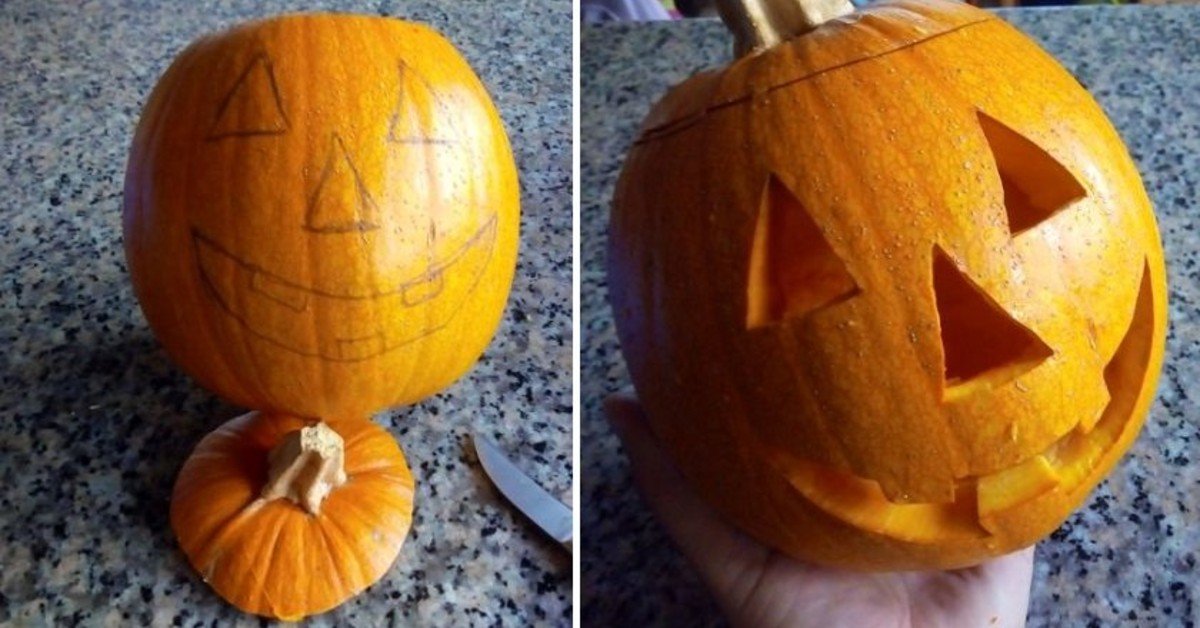 It is October, and it's Halloween time! Halloween originated from the ancient Celtic festival Samhain, meaning 'end of summer' in old Irish. As it exists today, Halloween is a fun night when we can all indulge in the darker, spookier side of life and loads of candy. From an aesthetic and culinary point of view, it allows a huge space for creativity to flourish. Not a single October 31 is complete without a Jack O'Lantern. Of course, Cook It could not miss the opportunity to share with you some pumpkin carving ideas for this Halloween!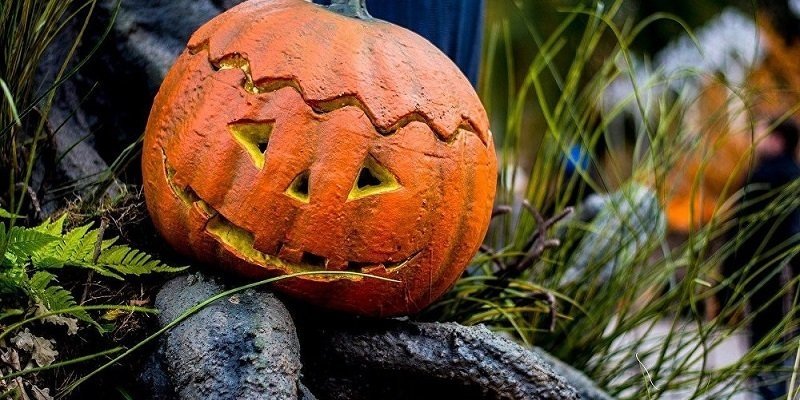 Did you know that the Irish chiseled eerie faces onto turnips instead of pumpkins? It was colonial Americans who started using pumpkins because they were more plentiful and easier to carve. This article is dedicated to the bright-orange fruit and inspiration for turning it into a first-class decor item. Take a closer look at the ideas in the last section: you can use them to construct a spooky Halloween photo booth!
Pumpkin Carving Ideas
Unique Jack O'Lantern
An unconventional approach to pumpkin carving: the crown of the pumpkin forms Jack's mouth, whereas the tail imitates a crooked nose — like that of a witch or a sorcerer.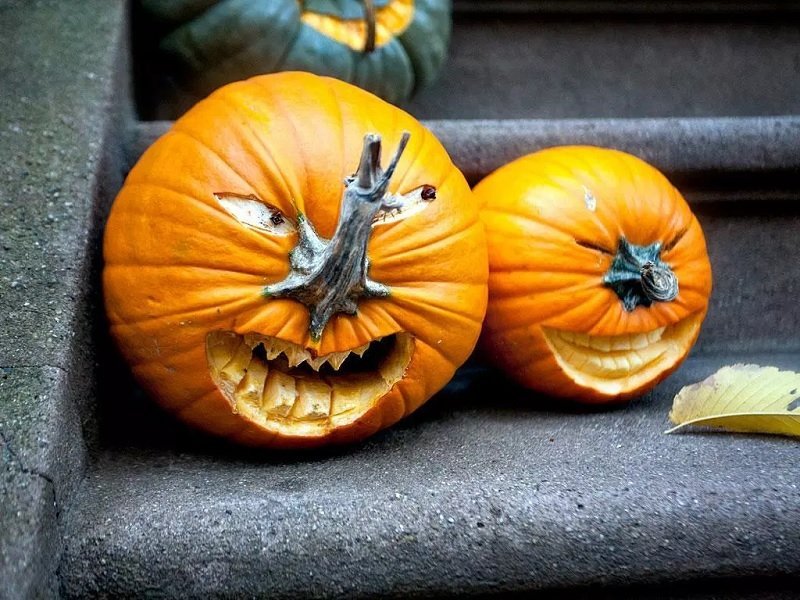 Keep the pulp with the seeds — it may come in handy.
Which one is spookier: the hungry pumpkin or the pumpkin with the creepy smile?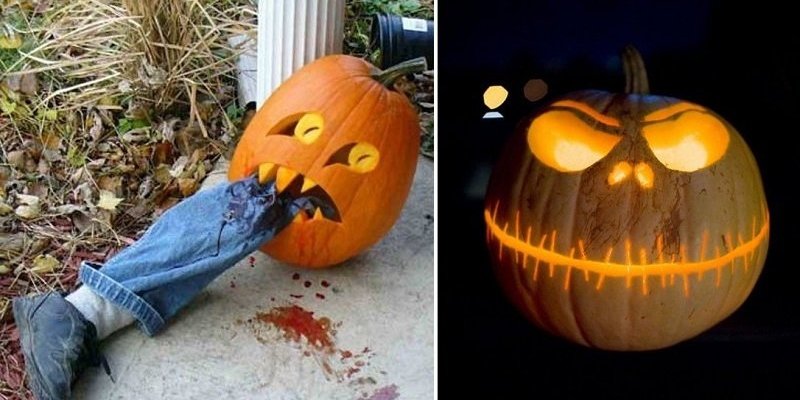 Underwater Jack! A for originality, that's for sure!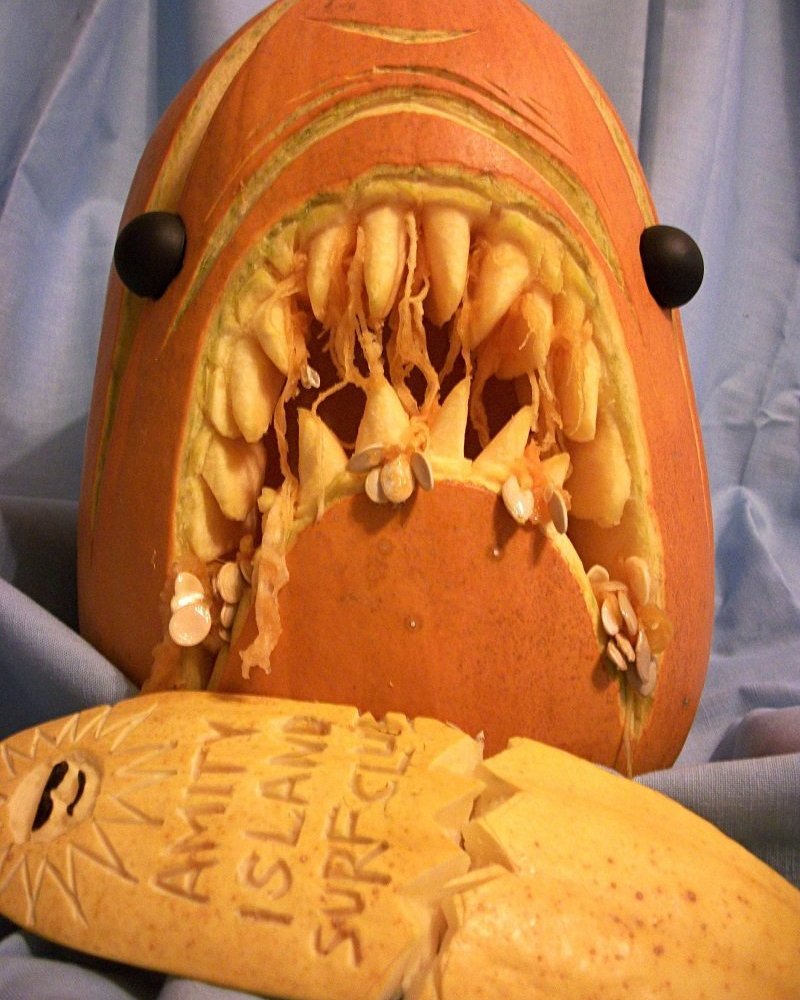 And here's one of our favorite pumpkin carving ideas: not even because it is a pineapple, but due to the awesome hairstyle.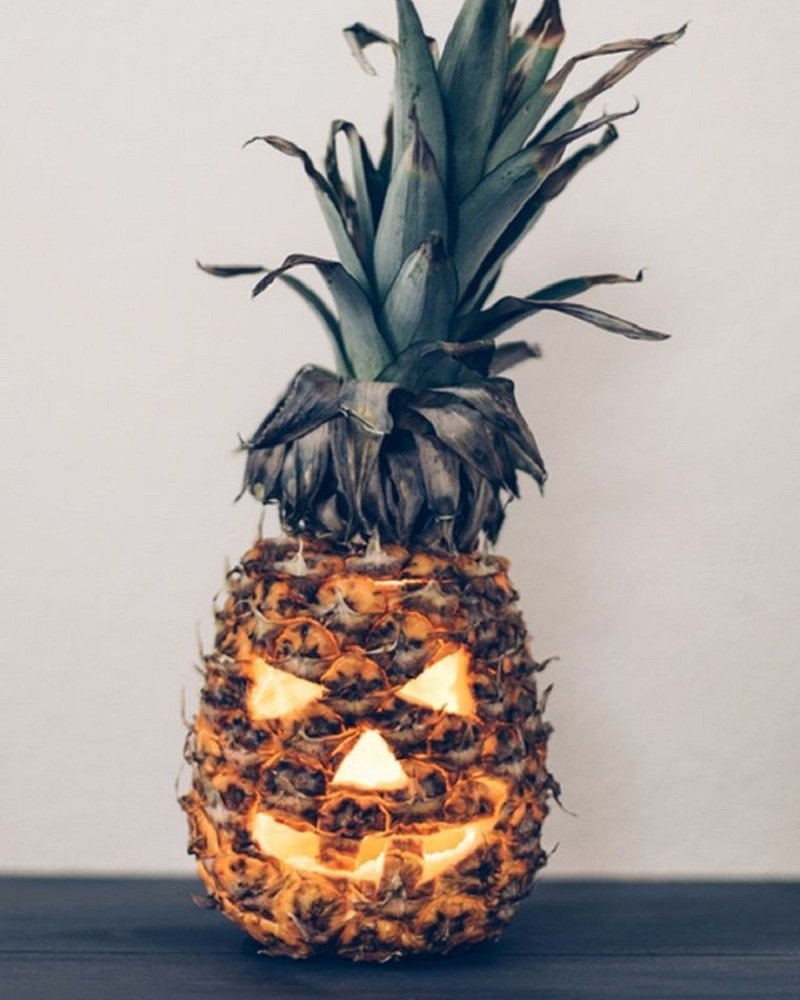 Glamorous Pumpkins
If you're not that into the scary, it is not at all necessary to go with the flow and carve creepy or funny faces. The rounded shape of the pumpkin inspires a wide variety of ideas. For example, these bows and colors were meant to decorate this door.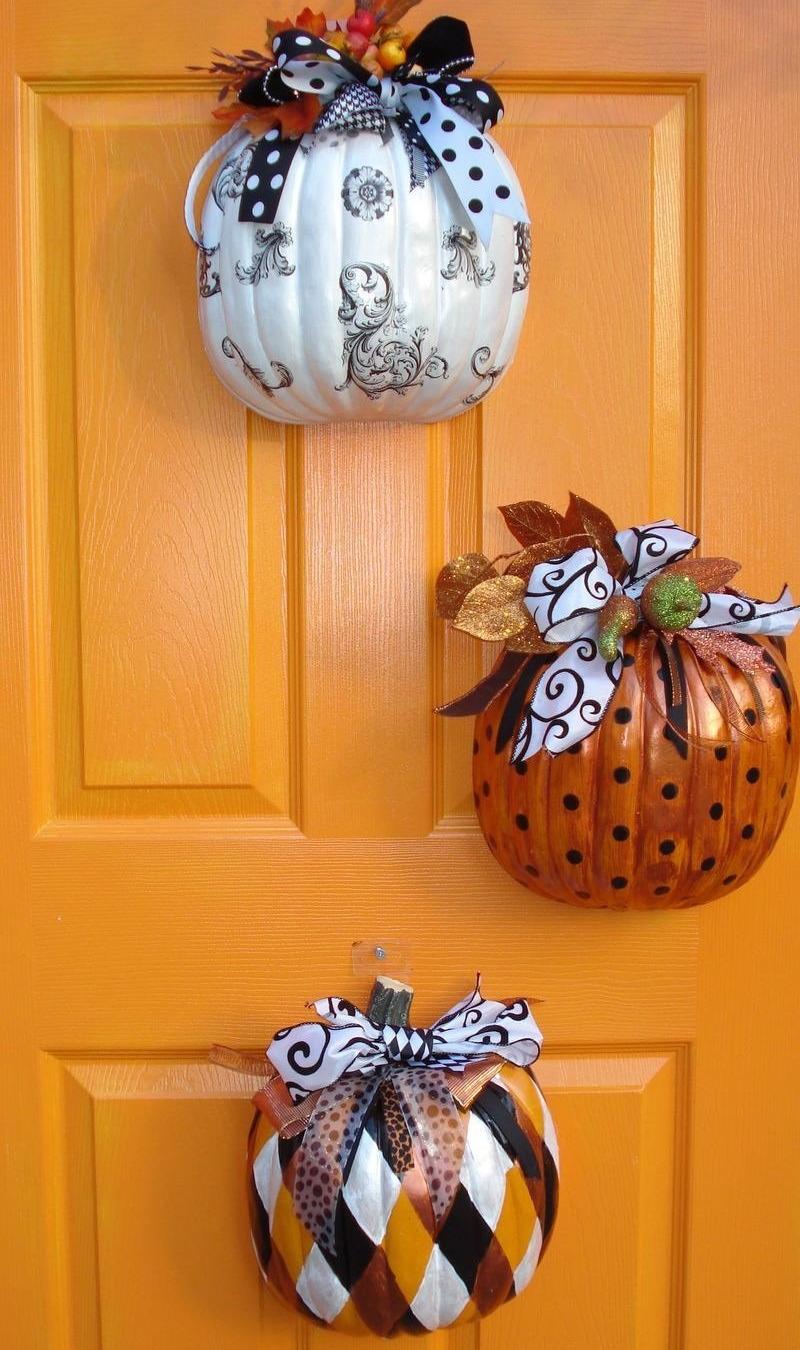 A few golden gear stickers helped give the pumpkin a steampunk vibe. Stickers and nothing more! A great time-saver and an excellent project for those less DIY-savvy people.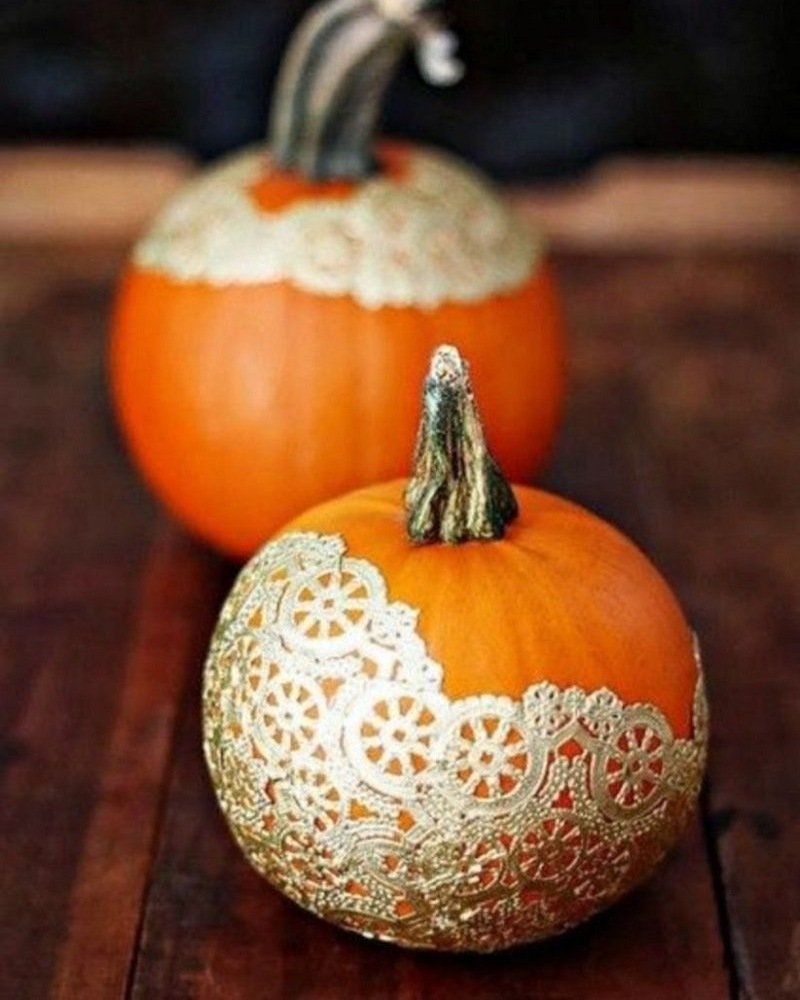 A pumpkin vase! All you need to do is choose the flowers and colors.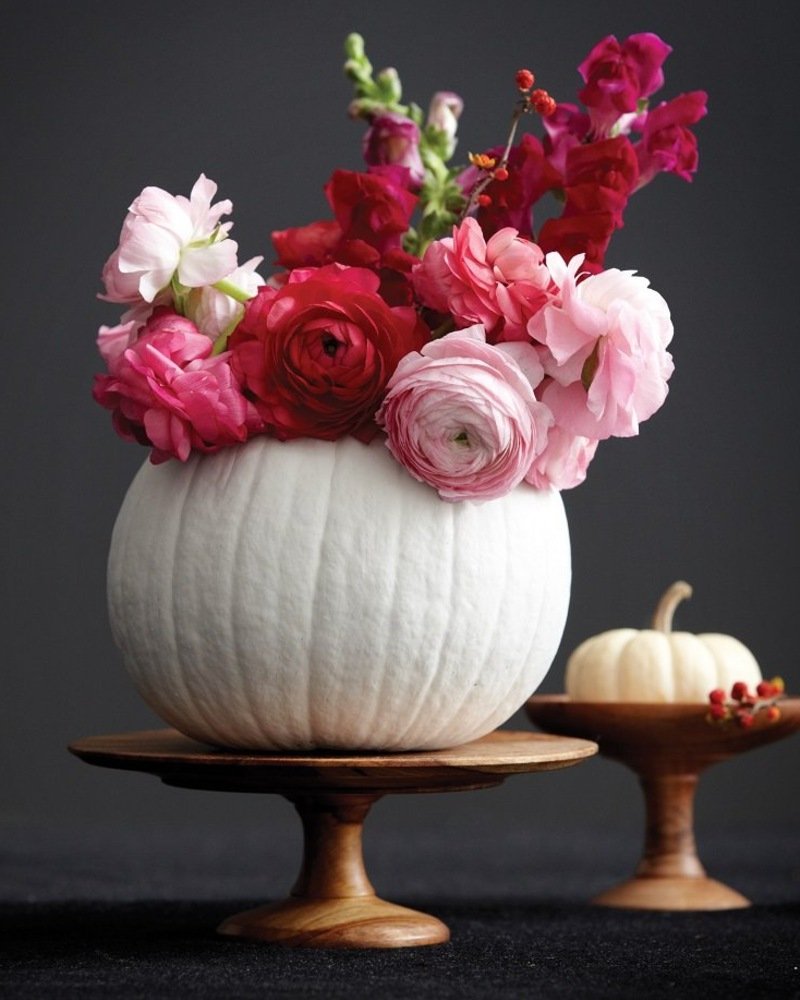 Lace (not necessarily black) and dye will help create the atmosphere you fancy.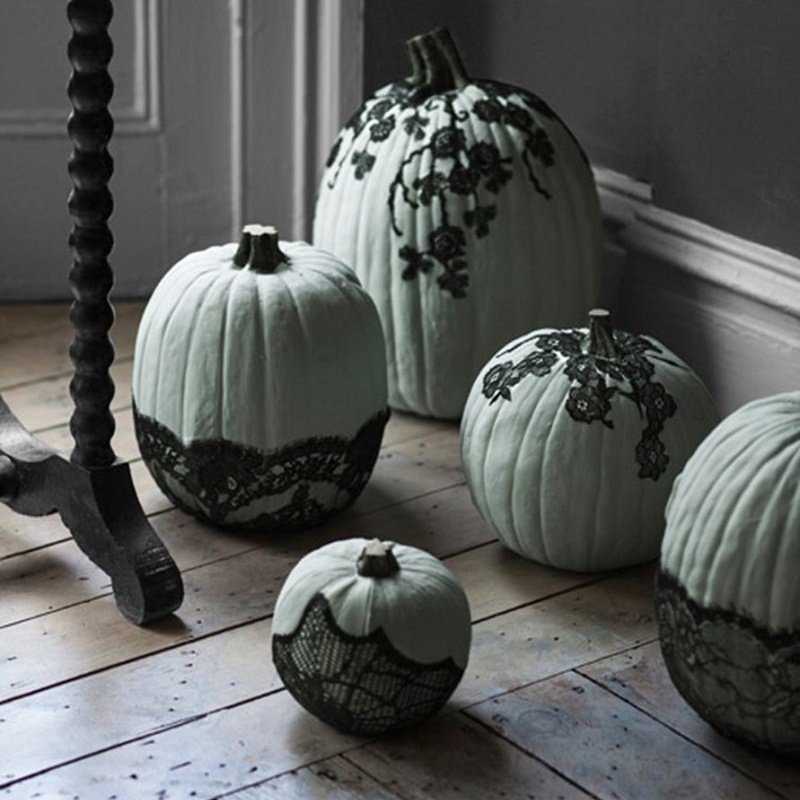 These are ordinary drawing pins. You don't even need to paint the pumpkin! Considering that there are a lot of different drawing pin types, you should have no problem coming up with a unique design.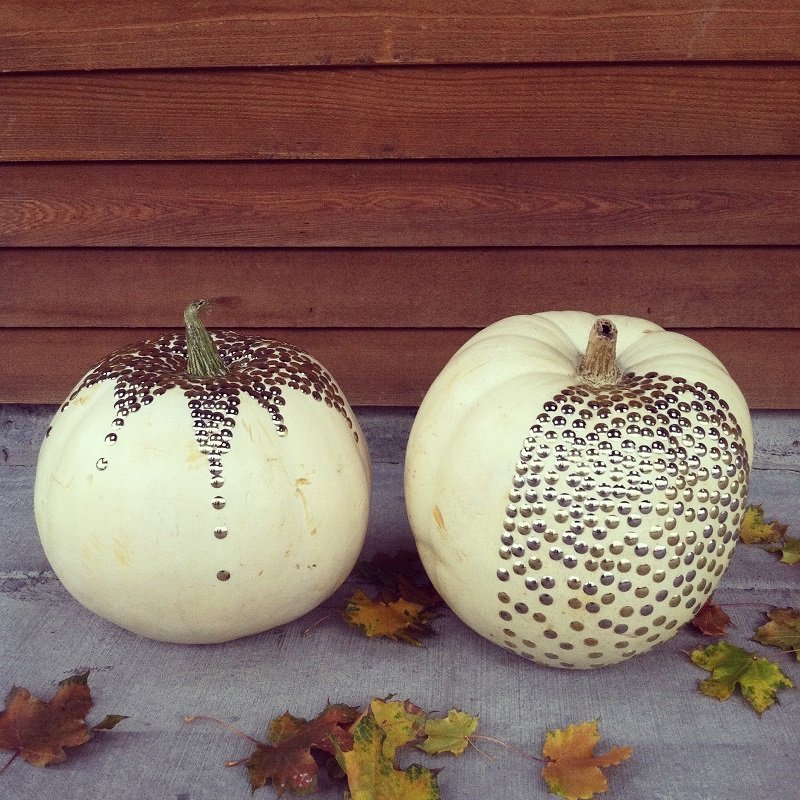 Don't think pins offer much scope for creativity? Think again!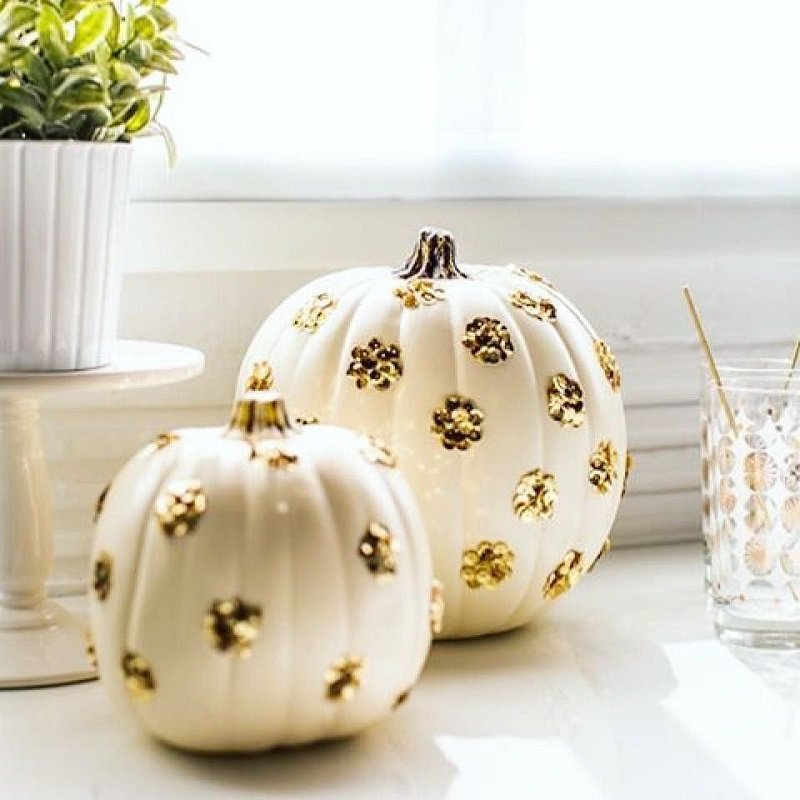 Endless Scope for Creativity
You do not necessarily need to carve a Jack O'Lantern. You can decorate your house or garden with adorable pumpkin cats, for example.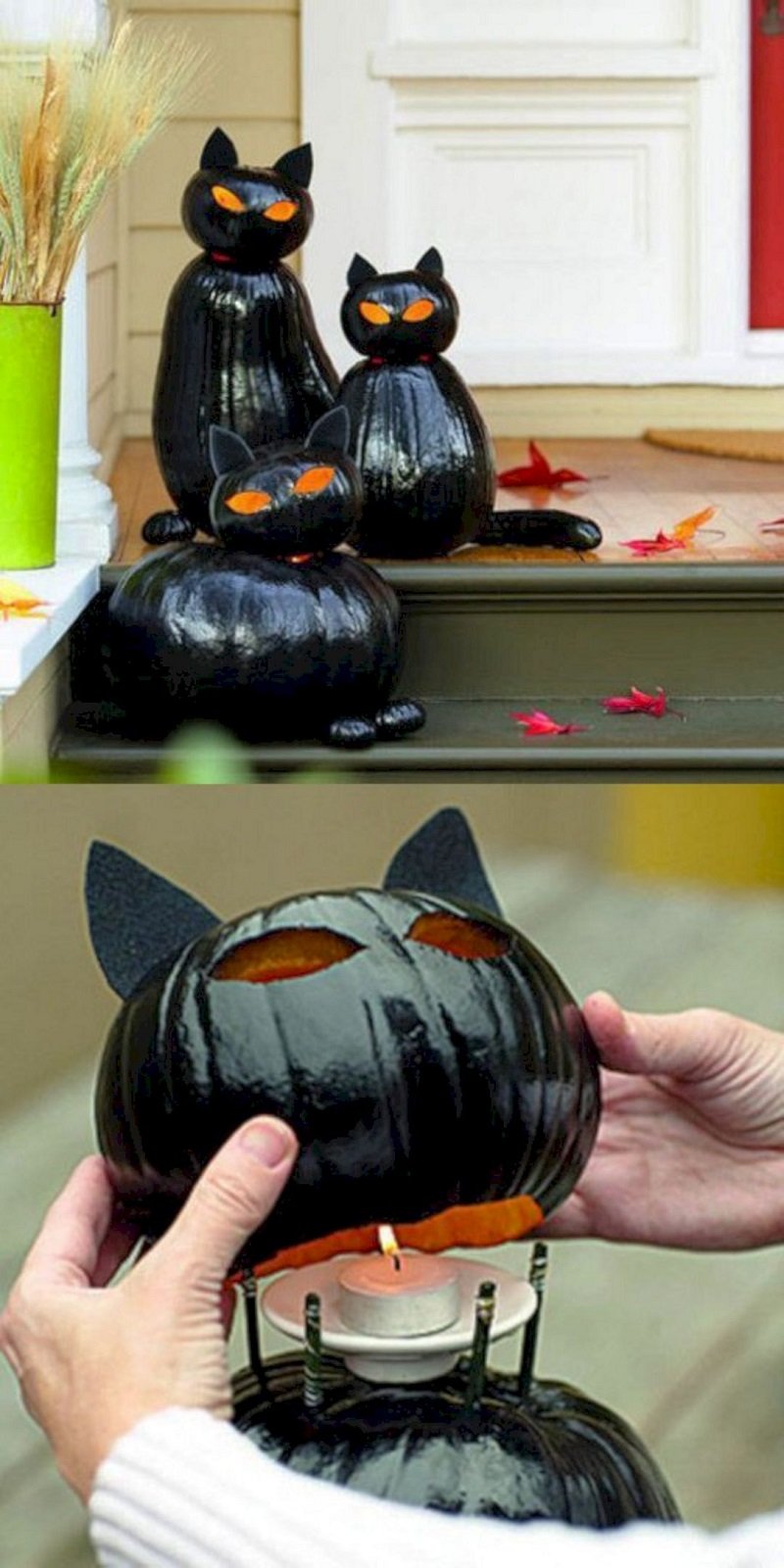 By the way, if you have a cat, you probably also have cat toys, specifically mice. How do you like this idea for their application?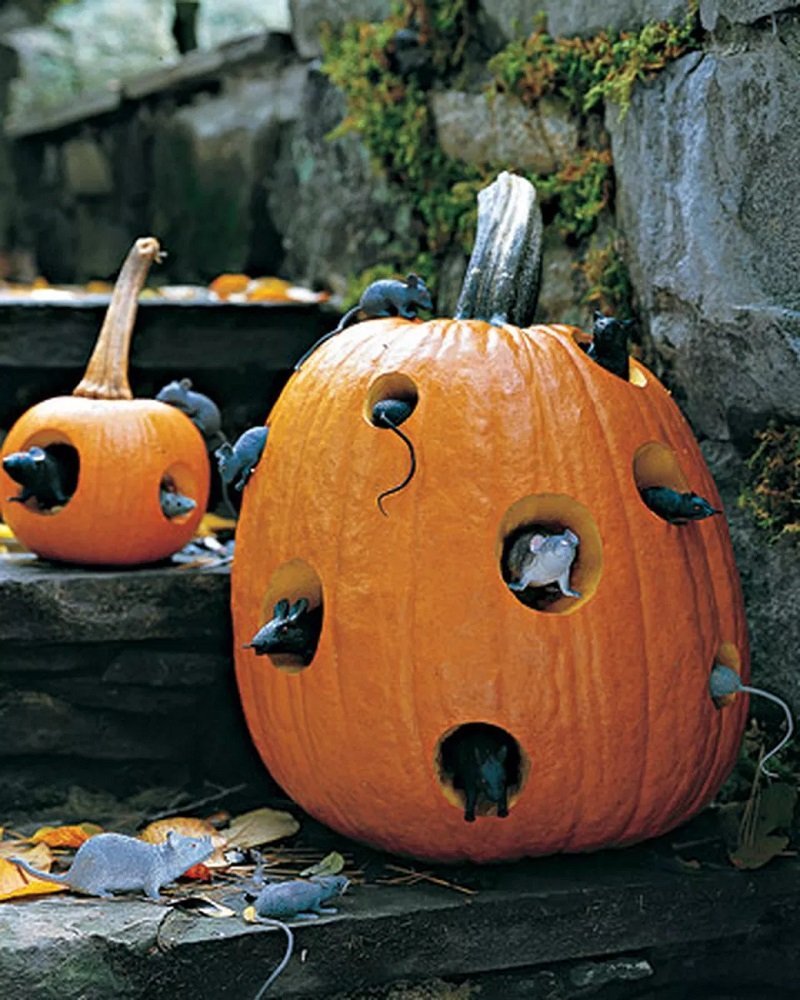 At last, you can paint some pumpkins to your liking and arrange them into a tower. Such beautiful decoration will not go unnoticed.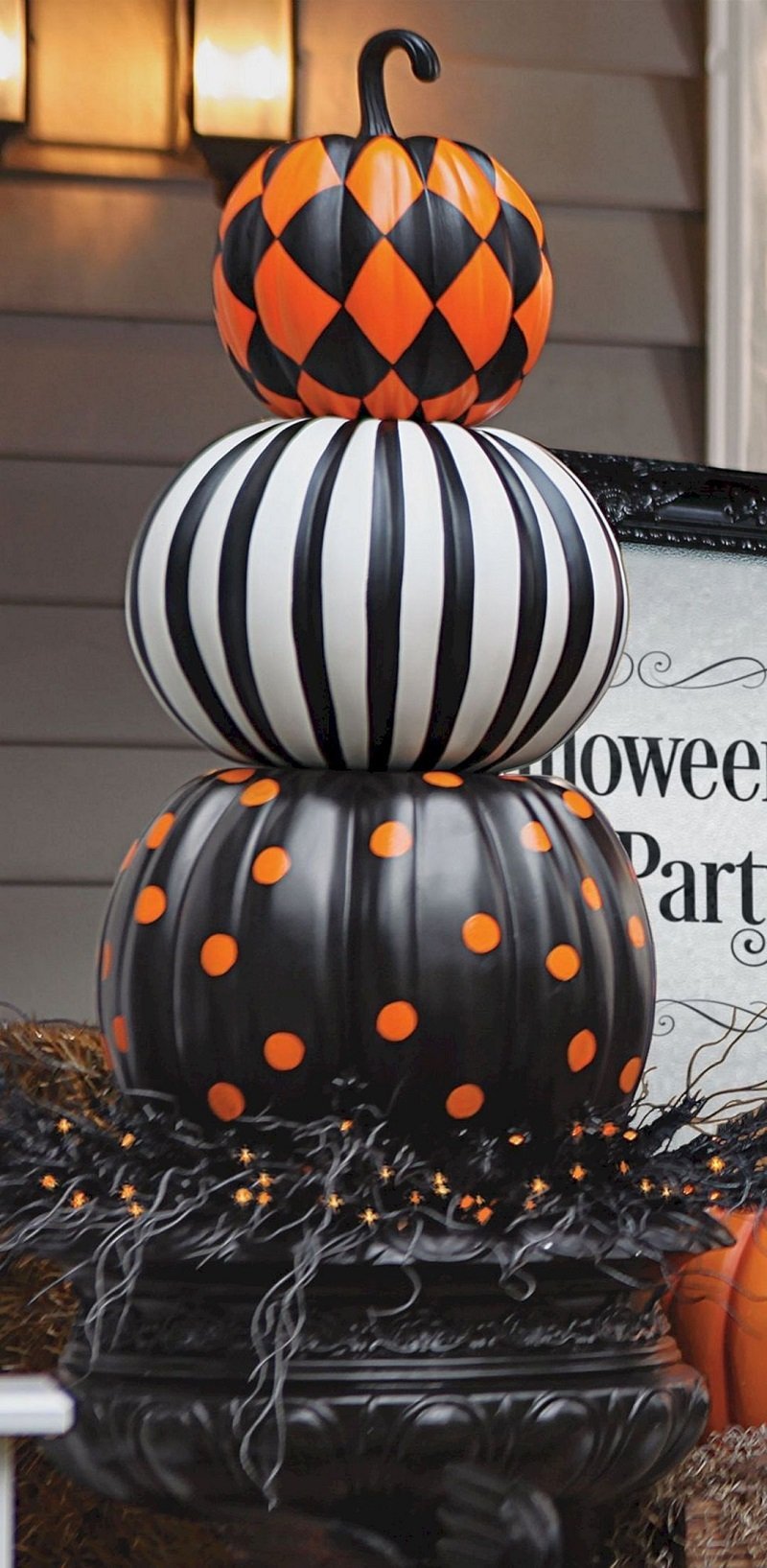 You can also make a house out of your pumpkin by carving out a door and windows and decorating it to your heart's content.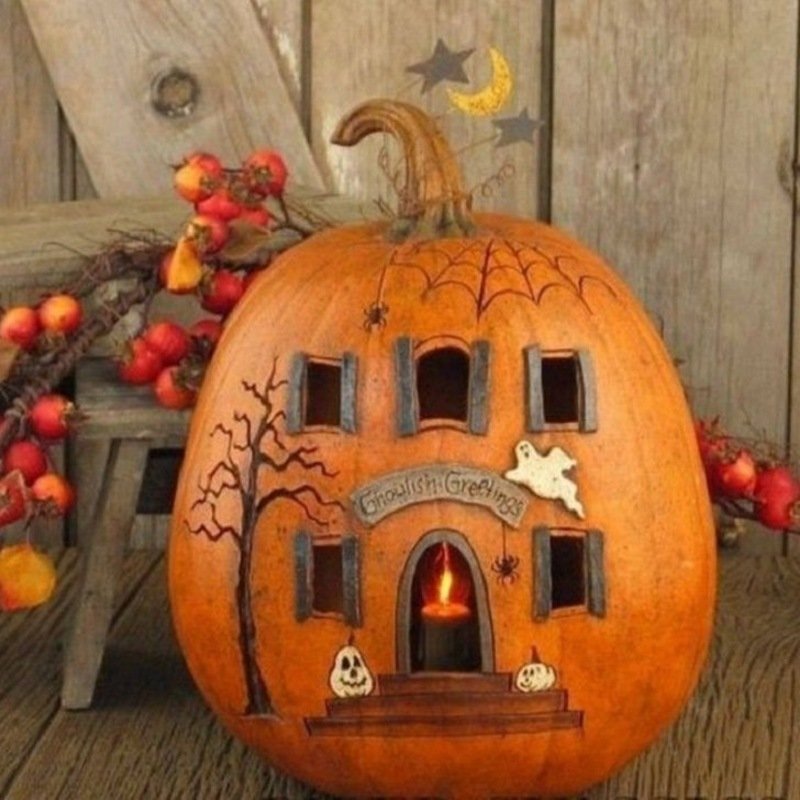 It's up to you how to carve your pumpkin. In our opinion, each of these pumpkin carving ideas for Halloween is fabulous. Besides, not only can you use pumpkins for carving, but also for preparing delicious dishes. Try this fun twist on the classic Georgian khinkali!