Repurposed Furniture Ideas for Home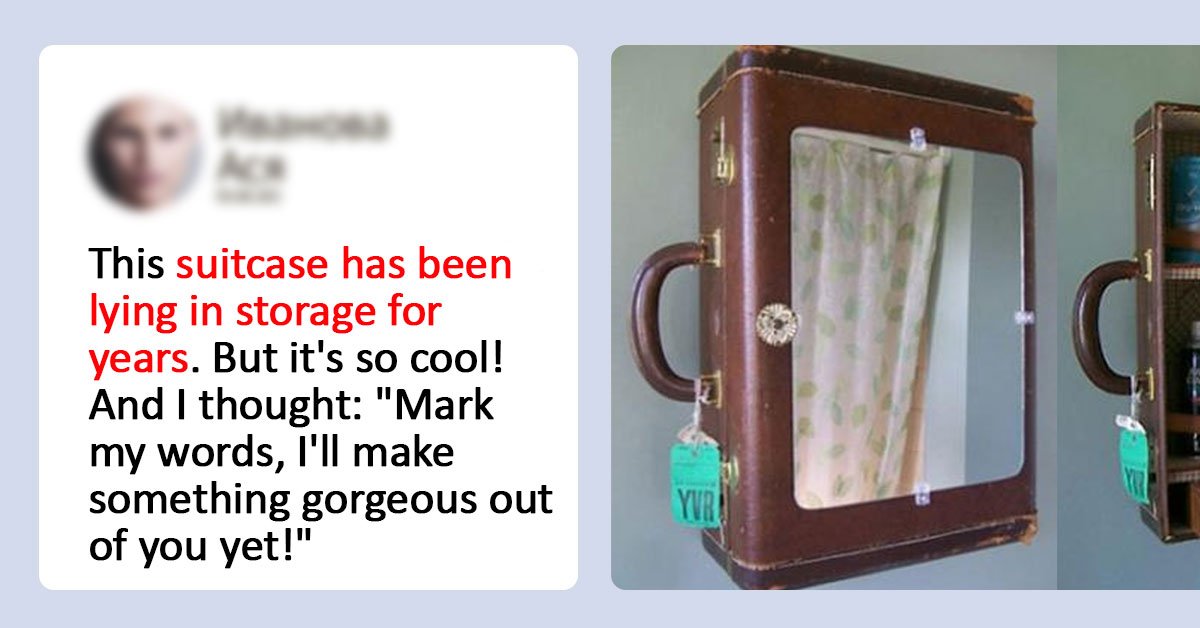 In the age of Marie Kondo, minimalism, and simple living, we're continually purging our homes of items that don't bring us joy. Don't let yourself be completely caught up in the decluttering and tidying-up craze, though. If something stops serving its original purpose, almost always there are other uses for the seemingly unnecessary item. Imagine that a piece of repurposed furniture graces every room in your home: vintage, gorgeous, stylish, and 100 % unique.
Without much additional cost, you can make one-of-a-kind stands, mirror frames, and shelves from scrap materials. Each item will immediately attract the eye of your guests and become an excellent conversation starter. Here are 13 ideas to get your creative juices flowing.
13 Repurposed Furniture Examples for Home
This old bike moved from the garage to the bathroom and transformed into a stylish washbasin. There's even a basket for towels!
If you're an avid reader, the chances are that you have a lot of books. Old copies can decorate the interior, making room on your bookshelves for new adventures.

If you have vintage suitcases somewhere in the storage, it is time to get them — you can transform one into a lovely reading chair.
And in case you're lucky enough to own two, turn the other one into a bathroom storage cabinet.

Nowadays, it is also trendy to use an old suitcase to make a coffee table.
Even an old rake deserves a second life, for example, as a wine glass dryer rack.

Ripped badminton rackets can transform into mirrors and grace the walls of your home.
Handy and practical hanger from folding chairs? Yes, please!

Perhaps one of the most spectacular pieces is this piano bookshelf.
If you cannot bring yourself to get rid of your old guitar, this is an excellent repurposing idea.

A broken wooden ladder can hold your new books.
A door panel can easily transform into a gorgeous, one-of-a-kind bookcase.
If you still have an old rotary phone, you can put it to good use by turning it into a chic floor lamp. To do this, you need to insert lights with batteries into the telephone and fix the flexible cord above the table with a thick metal wire. It looks impressive, doesn't it?
With a little imagination, you can make most of these pieces of repurposed furniture yourself. Next time you notice a seemingly unnecessary item in your home, do not rush to get rid of it. Most likely, it can come in handy and continue to benefit you for years to come.