15 Adorable Pictures Of Celebrities And Their Rescue Pets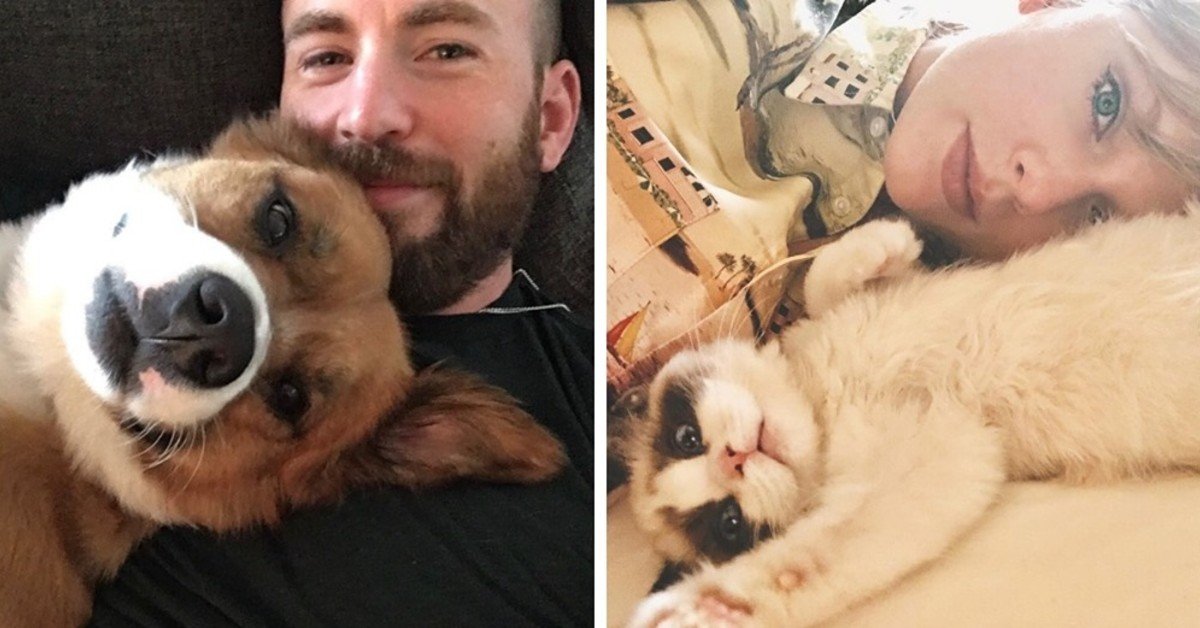 Adopting a homeless pet is a selfless act — one of the best things a person could ever do. Abandoned cats and dogs, forced to survive on the streets or shelters, deserve to find loving humans as much as purebred, rare, expensive pets.
Luckily, our society is gradually becoming more and more aware of the problem of rescue pets and increasingly strive to protect furry lives. It is, in part, also due to celebrities who use their platforms and their good example to inspire people to adopt and not shop.
15 Celebrities With Their Rescue Pets
Arnold Schwarzenegger with his dog Dutch — named after his 'Predator' character.
Chris Evans and his adorable mixed-breed boxer dog Dodger.

Ryan Reynolds and his best friend — big golden retriever — Baxter.
Charlize Theron cuddling with her adopted shelter dog Johnny Utah.

Eva Mendes and the newest member of her family — a Doberman named Lucho.
Hilary Swank and her whole pack of rescued pups: Lucky, Karoo, Rumi and Kai. 

Justin Theroux with his dog Kuma, adopted in June 2018.
Taylor Swift with her youngest cat, the adorable Benjamin Button.

Jennifer Aniston is a dog mom to Clyde, her Schnauzer mix.
Moby and his super cute furry best friend Bagel, who, by the way, has her own Instagram account.

Zooey Deschanel's pups Dot and Zelda, who are sisters.
Ed Sheeran's cat Calippo. He has another one named Dorito.

Selena Gomez and her adorable dog Winnie asleep on the couch.
Saoirse Ronan's dog Fran, named after the actress' favorite Love/Hate character.

Amanda Seyfried and her cute longtime pal, pup Finn.
All of these pictures are wonderfully heartwarming, aren't they? These celebrity rescue pets look happy and loved! Would you consider adopting a pet, or perhaps you already have? Please tell us in the comments section below, as we would love to know!