Rice Flour for Face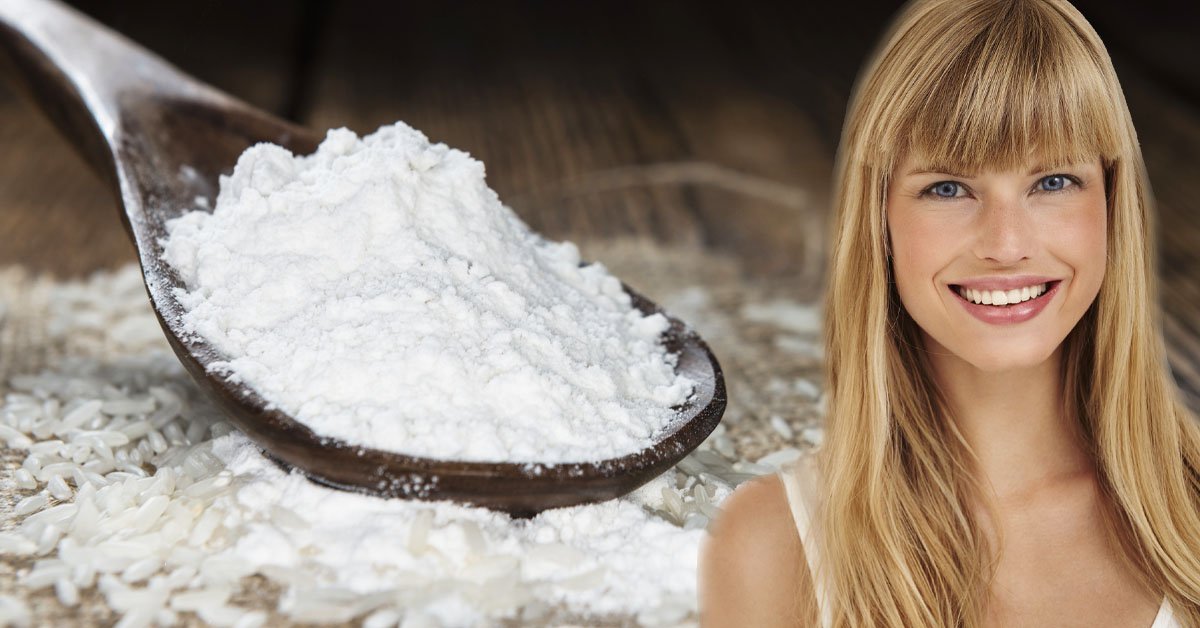 Many Korean and Japanese skincare products contain rice flour. Large brands also use this ingredient in decorative cosmetics. And today we would like to tell you why rice flour is so good for your face.
First of all, this natural ingredient does an excellent job of preventing skin aging. Asian women knew this very well even during ancient times. They soaked the rice and grounded it using a mortar and pestle, and then dried the resulting product. Of course, now you can make rice flour in a matter of seconds just by pressing a button. Try making rice flour skincare products at home and make sure that the ancient beauty secrets still work today.
Rice Flour for Face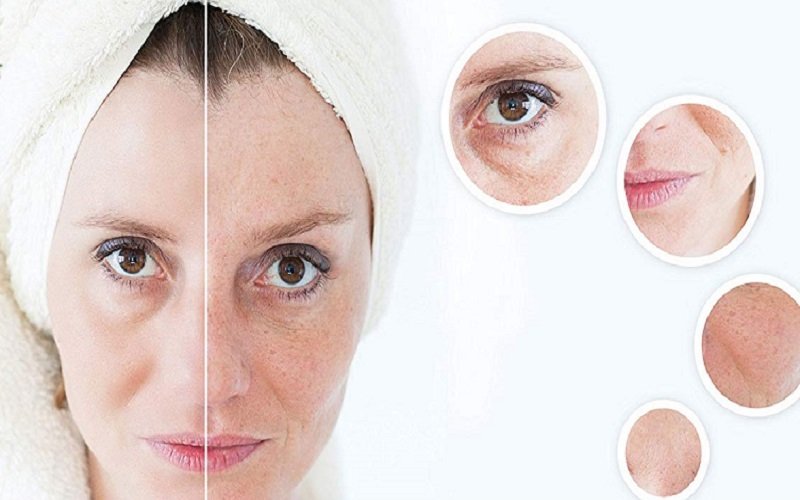 Peeling and Smoothing Skin
Rice flour is not as hard or coarse as other facial scrubs. That is why a gentle massage with rice flour is suitable even for the most sensitive skin. Moreover, the product does not cause allergies.
Skin Brightening
If you have a dull complexion and your skin has lost the desired glow, use rice flour. After a week, the skin will acquire a pleasant shade. And if you have any age spots, after a month they will disappear.

Pore Minimizer
Rice flour is a godsend for acne-prone skin. Thanks to its absorbent properties, it fights acne, oiliness, redness, and inflammation.
Face Lifting
Rice flour contains a lot of potassium. This element renews the skin and promotes collagen production. The contour of the face will become clearer, and the skin will be firmer.

Nutrition and Moisturizing
In addition to potassium, rice flour contains a range of minerals, vitamins, and amino acids that nourish and moisturize the skin.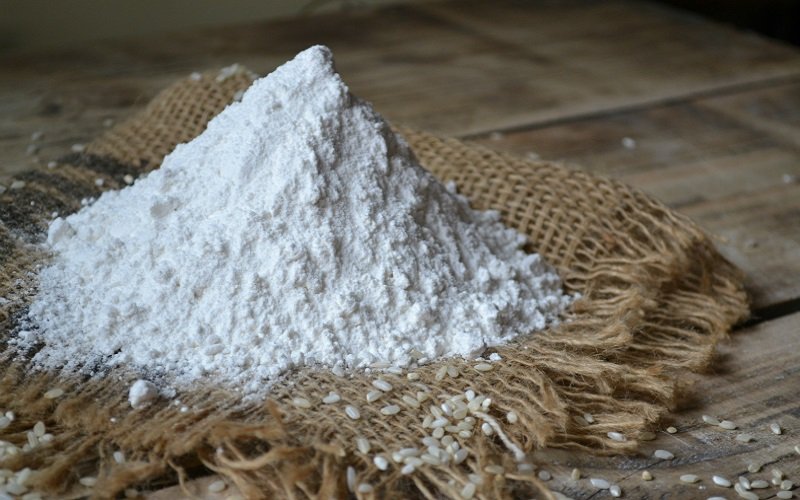 Rice Flour Products
Rice Flour Scrub
Dissolve 3 tsp of rice flour with 1 tbsp of warm milk or water. Apply evenly to the skin, leave it on for a couple of minutes, then massage your face for a few minutes. Then rinse off with warm water.


Rice Flour Sheet Mask
Dissolve 3 tsp of rice flour in a glass of warm water. Soak a sheet mask or cotton towel in this solution, squeeze out the excess liquid. Apply the mask to your face and neck and leave it on for 10–15 minutes. If you want to prolong the procedure, wet the towel again.

Rice Water Ice
Do not pour out the liquid from the mask. Better pour it into an ice cube tray and freeze it. You can massage your face with such an ice cube twice a day. For example, after washing your face in the morning and after removing makeup in the evening.


Rice Flour Mask for Face and Neck
To make a smoothing rice mask, mix 1 tbsp of rice flour and 2 tbsp of high fat sour cream. Apply the mixture to face and neck, leave it on for 20 minutes, then rinse with warm water. For better results, you can massage your face and neck with the rice water ice cube.

Rice Flour and Egg White Mask
Mix an egg white with 2 tsp of rice flour. Apply the mask on face and chin, leave on for 10 minutes. After that, rinse off the mask with warm water and massage your face with the ice cube.

As you can see, you don't need to spend a lot of money on expensive makeup products. After all, you can make a high-quality and effective product at home. Now you know about the benefits of rice flour for your face. It remains only to choose the right recipe. First of all, do not forget that there should be no makeup or cream on your face. Cleanse your skin with a special lotion or toner. You can use a scrub if necessary.