Romantic Breakfasts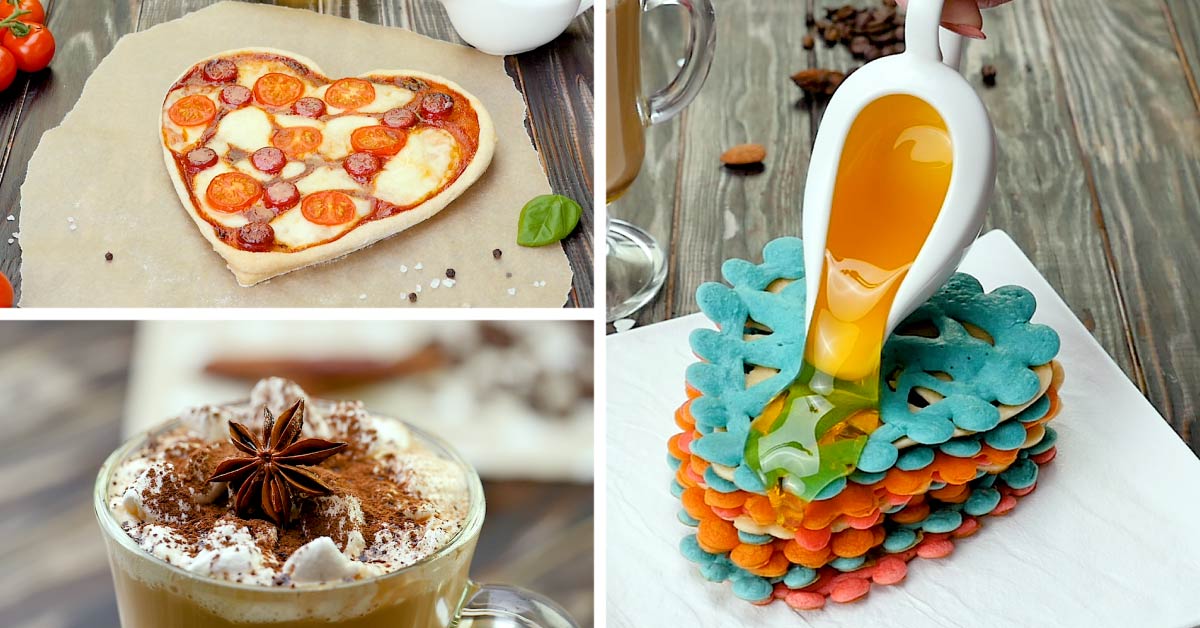 To arrange romantic breakfasts, the ones in love do not have to wait for a special occasion. The editors of Cook It are happy to help you surprise your significant other!
Nothing difficult: just wake up half an hour earlier to cook something vibrant and exquisite. We offer three original treats that your partner will definitely remember. Make one of these recipes or all at once!
Romantic Breakfasts Ideas
Lace Crepes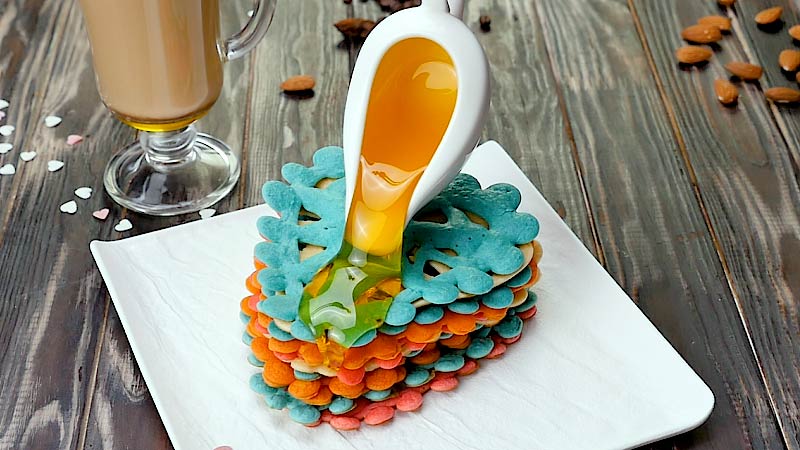 Ingredients:
2

¾ cups (

340 g) flour
¾ tbsp baking powder
a pinch of salt
1 tbsp sugar
7

½ fl oz

(220 ml) milk
1 egg
3 tbsp melted butter
various food colorings
Preparation:
Sift the flour with baking powder into a large bowl, add salt and sugar. Make an indentation in the center, pour in the milk, add the egg and melted butter. Stir until smooth.
Divide the dough into 2 or 3 parts (by the number of food colorings). Add the required amount of coloring to achieve the desired shade of color.

Pour the batter into pastry bags or ketchup bottles. Draw a lace heart in a well-heated non-stick frying pan.
Serve the crepes with honey or jam.
Marshmallow Coffee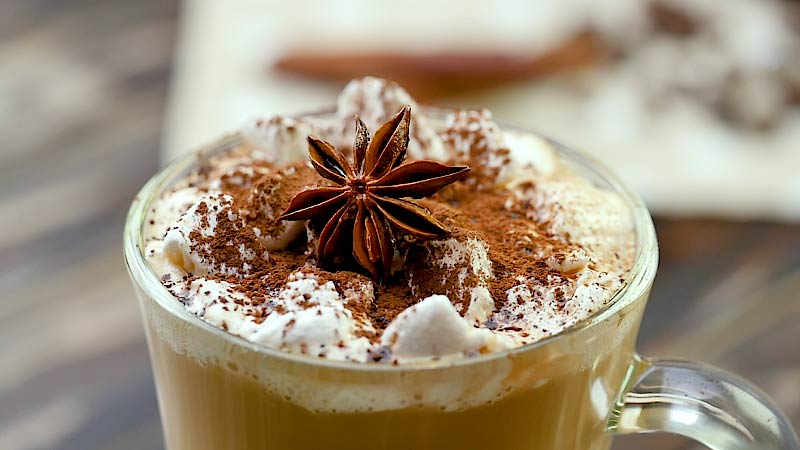 Ingredients for 2 Servings:
3 tsp ground coffee
6

¾ fl oz (

200 ml) water
6 ¾ fl oz (200 ml) milk
cinnamon to taste
marshmallows to taste
cocoa powder to taste
honey to taste
Preparation:
Make coffee, boil milk separately.
At the bottom of a tall glass, pour a little honey, pour 3

⅓ fl oz o

f the coffee and 3 ⅓ fl oz of the milk. Place marshmallows on top, sprinkle with cinnamon and cocoa.
Heart-Shaped Pizza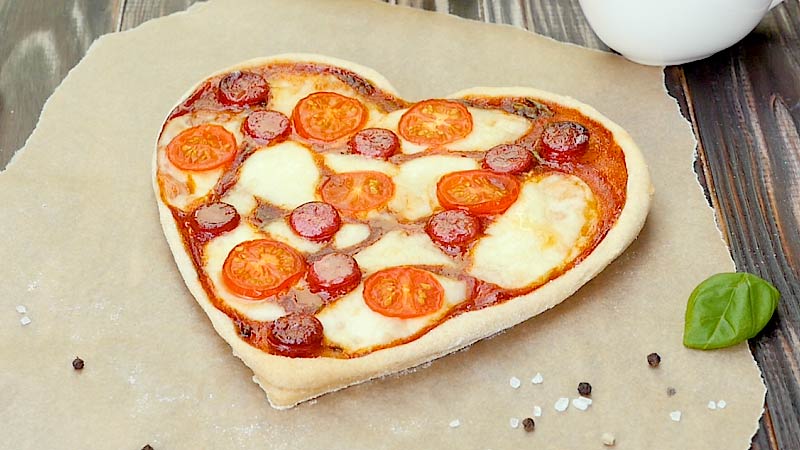 Ingredients:
2

½

cups (320 g) flour
6 ¾ fl oz (200 ml) water
2 eggs
2 tbsp olive oil

½

tsp salt
3 tbsp tomato paste

⅓ oz (

10 g) basil

½

tsp pepper blend
7 oz (200 g) mozzarella
3 ½ oz (100 g) cherry tomatoes
3 ½ oz (100 g) smoked sausage
Preparation:
Crust. Sift the flour, add salt. Make an indentation in the center, pour in boiling water and immediately knead the dough. Add the eggs and olive oil. Knead the dough until it stops sticking to your hands.
Sauce. Combine the tomato paste with basil and pepper blend. Mix. If there is no fresh basil, use dried one.

Toppings. Slice the mozzarella, cherry tomatoes and sausage.
Roll out the dough. Using the bottom of a heart springform pan, make a heart-shaped layer of dough. Place it on a baking sheet lined with parchment paper. Grease the dough with sauce, add the toppings.
Bake the pizza for 15–20 minutes. at 350 °F (180 °C).
Surprise your partner with these delicious meals. Bon appetit!