6 Easy Sides for Spaghetti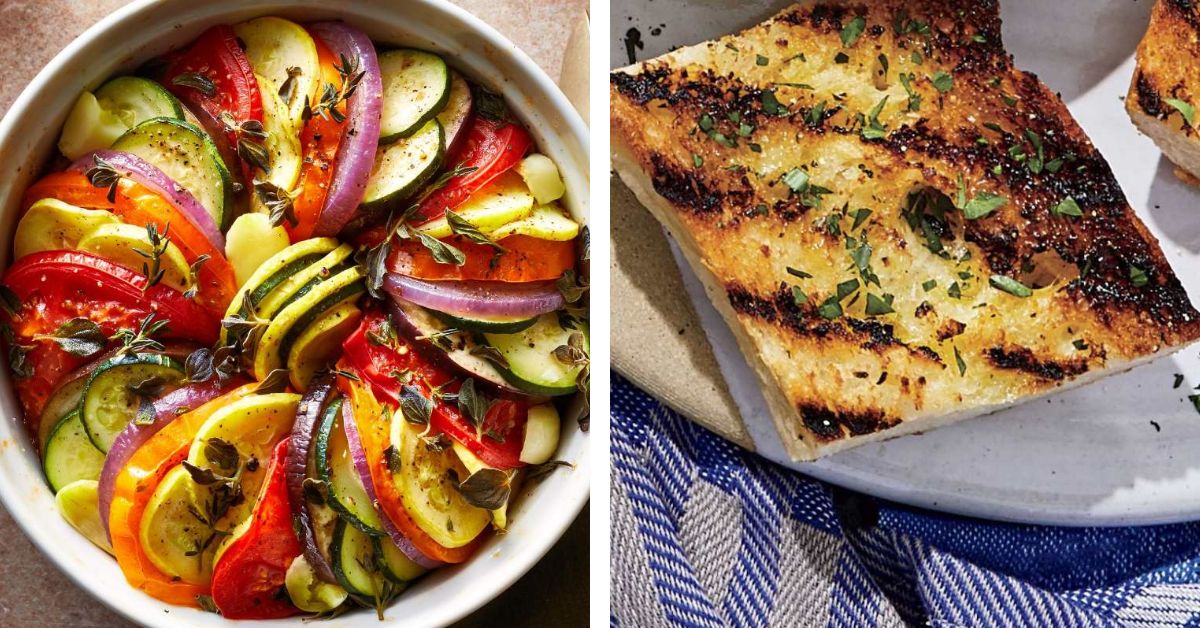 A staple food in many traditional Italian dishes, pasta and especially spaghetti is Italy's record-breaking culinary masterpiece. This go-to product has managed to creep into our shopping list and dinner menu. If you're looking to spice things up in the pasta department, here are 6 easy sides for spaghetti that will complete your feast without costing you a ton of time and effort.
These easy spaghetti side dishes will perfectly complement your Italian-inspired spread and leave your family clamoring for seconds. From healthy salads that are anything but boring to comforting carbs, you're going to want to save this selection of sides for spaghetti.
Cherry Tomato Caprese Salad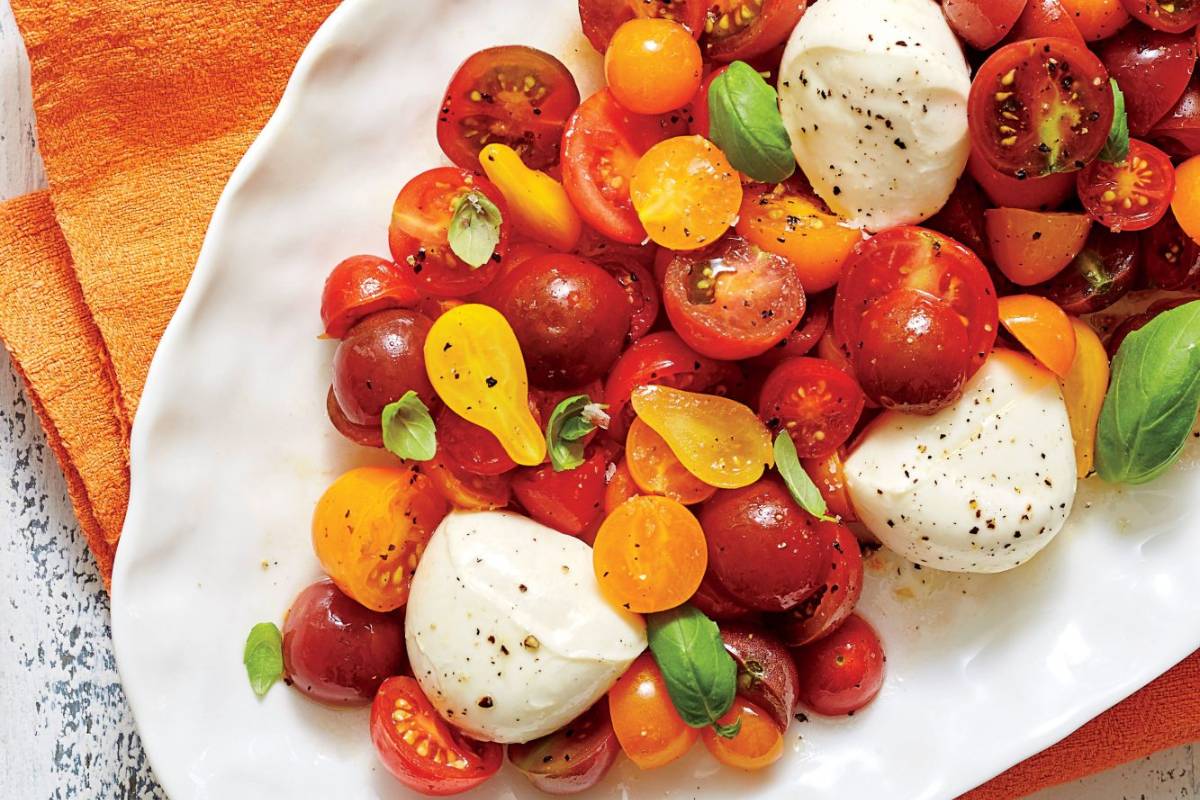 A Caprese salad is a simple yet fancy Italian dish. Two things take this salad from good to great: multicolored cherry tomatoes and mozzarella cheese balls.
Ingredients:
2 lb (900 g) cherry tomatoes
8 oz (225 g) mozzarella cheese balls
¼ cup extra-virgin olive oil
2 tbsp white balsamic vinegar
1 tsp kosher salt
½ tsp ground black pepper
1 cup basil leaves
Instructions:
Halve cherry tomatoes and pop them in a salad bowl.

Add mozzarella cheese balls, oil, vinegar, salt, and pepper before stirring in basil. Serve immediately.
Roasted Asparagus With Walnuts, Parmesan, and Cherry Tomatoes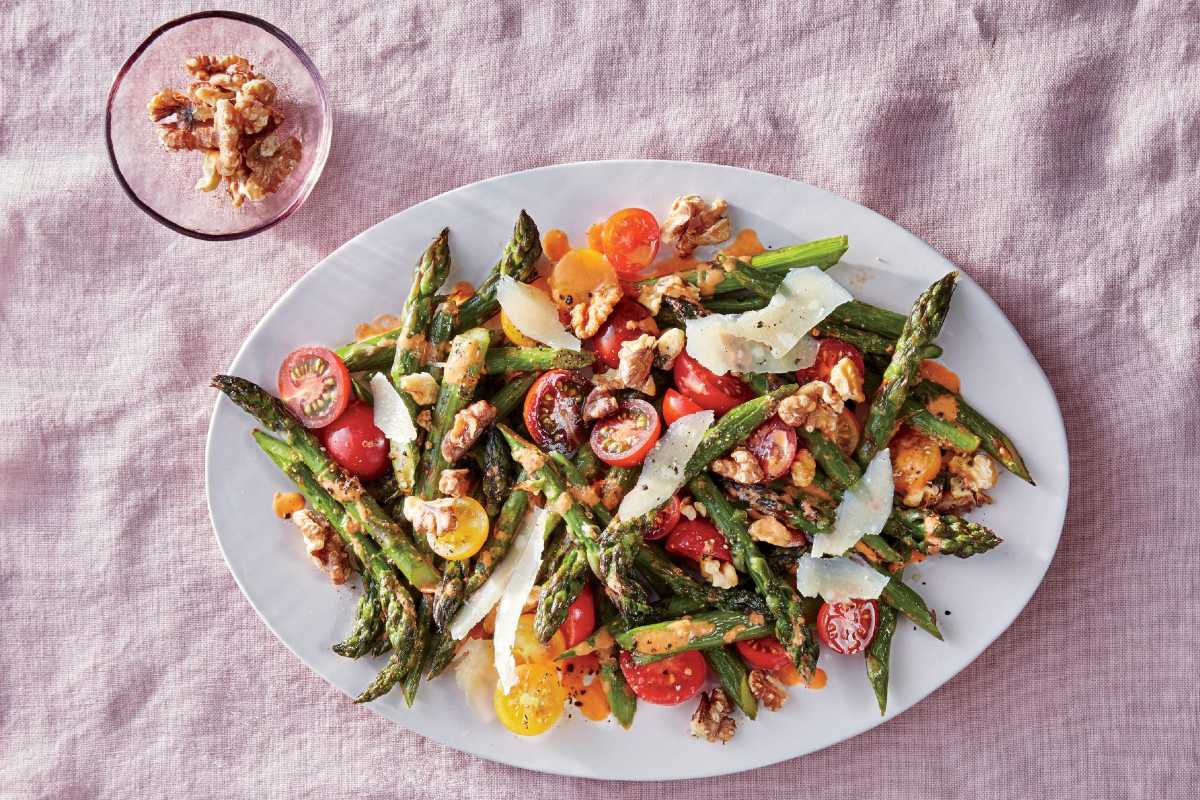 Roasted asparagus is one of the best sides for spaghetti. Not only is it a highly nutritious choice, but it also complements pasta splendidly.
Ingredients:
2 lb (900 g) asparagus
2 tbsp olive oil
10 oz (280 g) cherry tomatoes
4 oz (115 g) toasted walnut halves
3 tbsp water
1 anchovy fillet
¼ tsp kosher salt
¼ tsp ground black pepper
2 oz (60 g) Parmesan
Instructions:
Preheat the oven to 400 °F.
Wash, trim and cut asparagus into thirds and arrange them on a baking sheet. Drizzle with 1 ½ teaspoon of oil before roasting until tender, occasionally tossing, about 15 minutes. Let cool for 10 minutes before transferring to a bowl.
Cut half of the cherry tomatoes in half lengthwise and place in the bowl with asparagus. Coarsely chop 2 ½ oz of walnuts and stir them into the bowl with vegetables.

Combine remaining tomatoes with 3 tablespoons water, finely chopped anchovy fillet, and remaining 1 ½ tablespoon of oil in a small saucepan. Cover and bring to a boil before reducing heat and simmering until the tomatoes burst, about 12 minutes. Remove from heat and let cool slightly for a few minutes.
Transfer the tomato mixture to a food processor or blender. Add salt, pepper, and remaining walnuts and process until smooth. Pour over the asparagus mixture, and toss to coat. Let rest at room temperature for flavors to blend, about 20 minutes. Arrange on a serving platter and top with grated Parmesan.
Instant Pot Ratatouille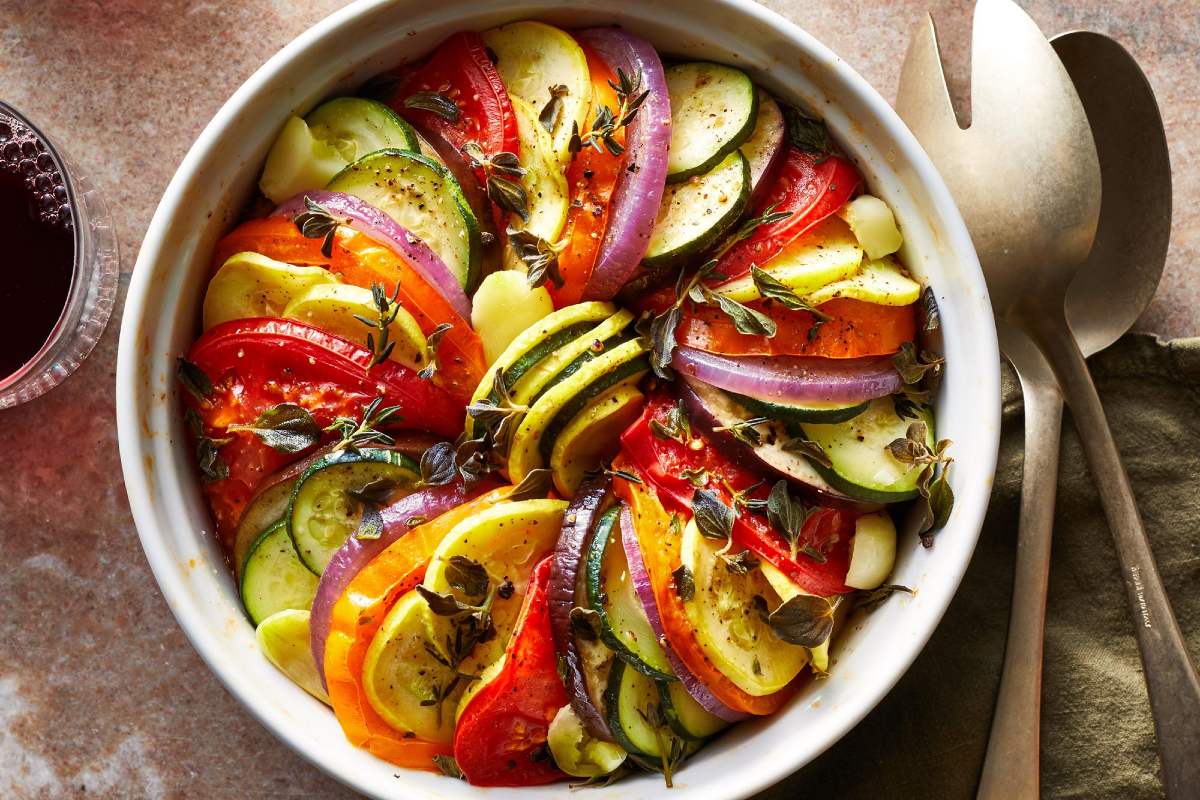 Although this ratatouille looks like it requires way too much time and effort to make, in reality, this recipe couldn't be easier.
Ingredients:
1 zucchini
1 yellow squash
2 red onions
1 eggplant
2 tomatoes
1 tbsp thyme leaves
1 tbsp oregano leaves
½ tsp ground black pepper
1 tsp sea salt
½ cup marinara sauce
2 garlic cloves
2 tbsp olive oil
1 tbsp aged balsamic vinegar
1 cup water
fresh basil to taste
Parmesan to taste
Instructions:
Start by preparing the vegetables: slice zucchini, yellow squash, eggplant, onion, and tomatoes into thin, even rounds.

Sprinkle them with half of the thyme, oregano, sea salt, and ground black pepper.
Spread marinara sauce liberally on the bottom of a 6-cup ramekin.

Atop the sauce, arrange rounds of prepared vegetables concentrically from the outer edge to the inside of the dish, overlapping slightly. Press garlic and sprinkle half of it on top.
Repeat to create a second layer. Top with remaining thyme, oregano, sea salt, ground black pepper, and pressed garlic.

Drizzle with olive oil and vinegar.
Pour water into the Instant Pot; set trivet in the pot. Carefully place the ramekin on the trivet. Place and lock lid, making sure the steam release handle is set to Sealing. Press MANUAL (High Pressure); set to 6 minutes. Once the time is up, let the pressure release naturally for 6 minutes.
Carefully remove ramekin. Serve right away with marinara; sprinkle with basil and grated Parmesan.
Spicy Eggplant With Plums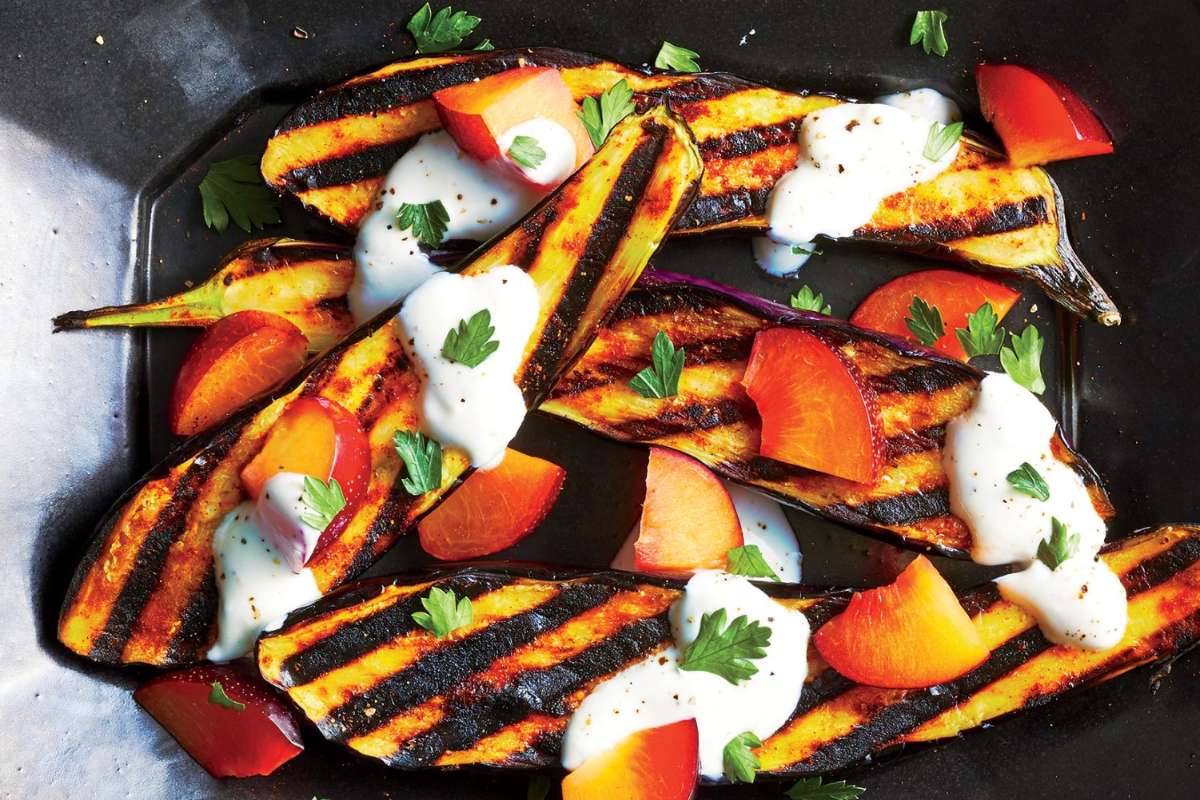 This combination of spicy, sweet, and creamy is a recipe for success.
Ingredients:
1 tbsp smoked paprika
1 tsp cumin
½ tsp sugar
½ tsp kosher salt
⅛ tsp cayenne pepper
2 Japanese eggplants
¼ cup plain 2% reduced-fat Greek yogurt
2 tbsp water
1 ½ tsp lemon juice
¼ tsp ground black pepper
3 tbsp chopped fresh parsley
½ cup chopped pitted fresh plums
2 tbsp olive oil
Instructions:
Combine smoked paprika, cumin, sugar, kosher salt, and cayenne pepper.

Then, cut two Japanese eggplants lengthwise in half before spraying the cut sides with cooking spray and sprinkling them with the spice mix.
Heat a grill pan and coat the surface with cooking spray. Grill eggplant, cut sides down, until tender and well browned, 5 minutes per side.

Stir together Greek yogurt, water, lemon juice, and black pepper, and drizzle the mixture over the eggplants. Garnish with parsley and plums and season with olive oil.
Grilled Garlic Bread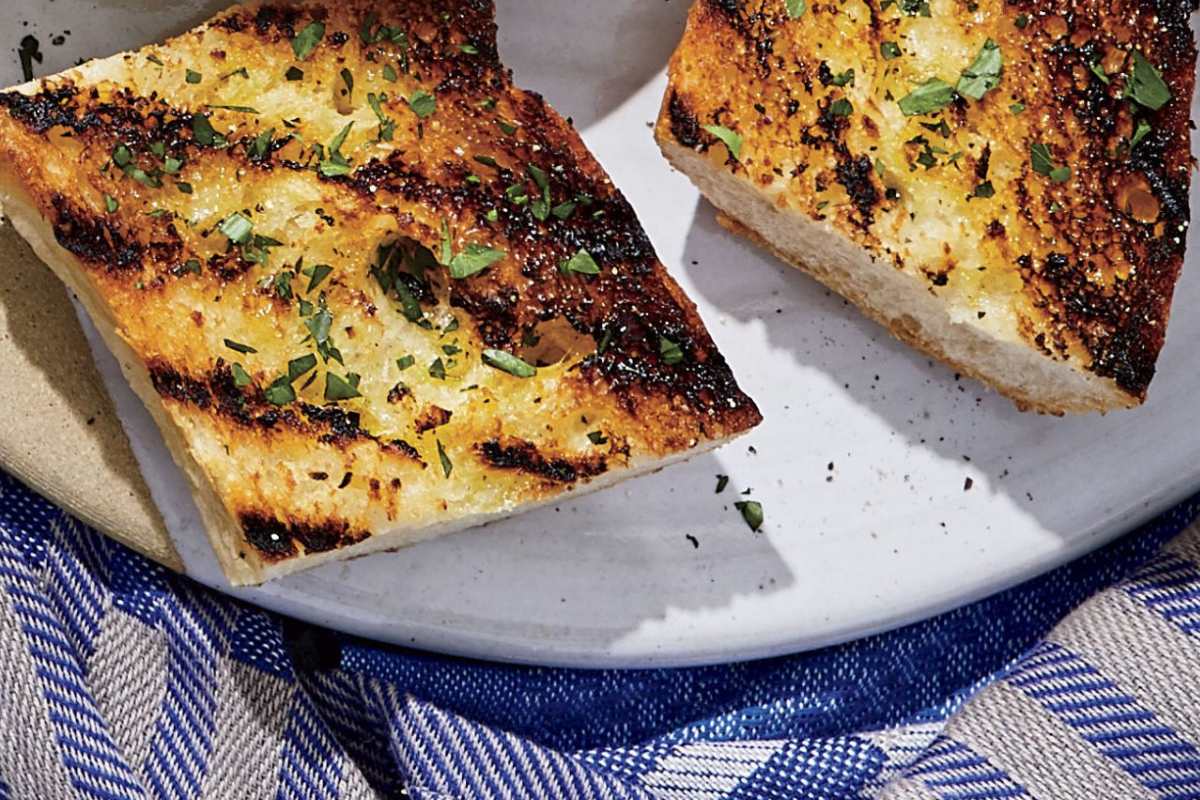 Garlic bread is great. Grilled garlic bread? Even better.
Ingredients:
1 baguette
6 tbsp butter
4 garlic cloves
1 tsp kosher salt
¼ tsp ground black pepper
¼ cup chopped fresh flat-leaf parsley
Instructions:
Slice the baguette horizontally, and cut each part in half crosswise; set aside.
Combine butter, pressed garlic, salt, and ground black pepper in a skillet and cook, occasionally stirring, for 5 minutes.

Mix in chopped parsley. Reduce heat to low and cover.
Place the bread, cut side down, on grill grates over medium heat (350 °F to 400 °F). Grill, uncovered, until toasted, about 1 minute. Flip and grill for 1 minute more.

Top each piece of bread with the warm butter mixture. Cut each into thirds and serve.
Arugula Salad With Lemon and Pine Nuts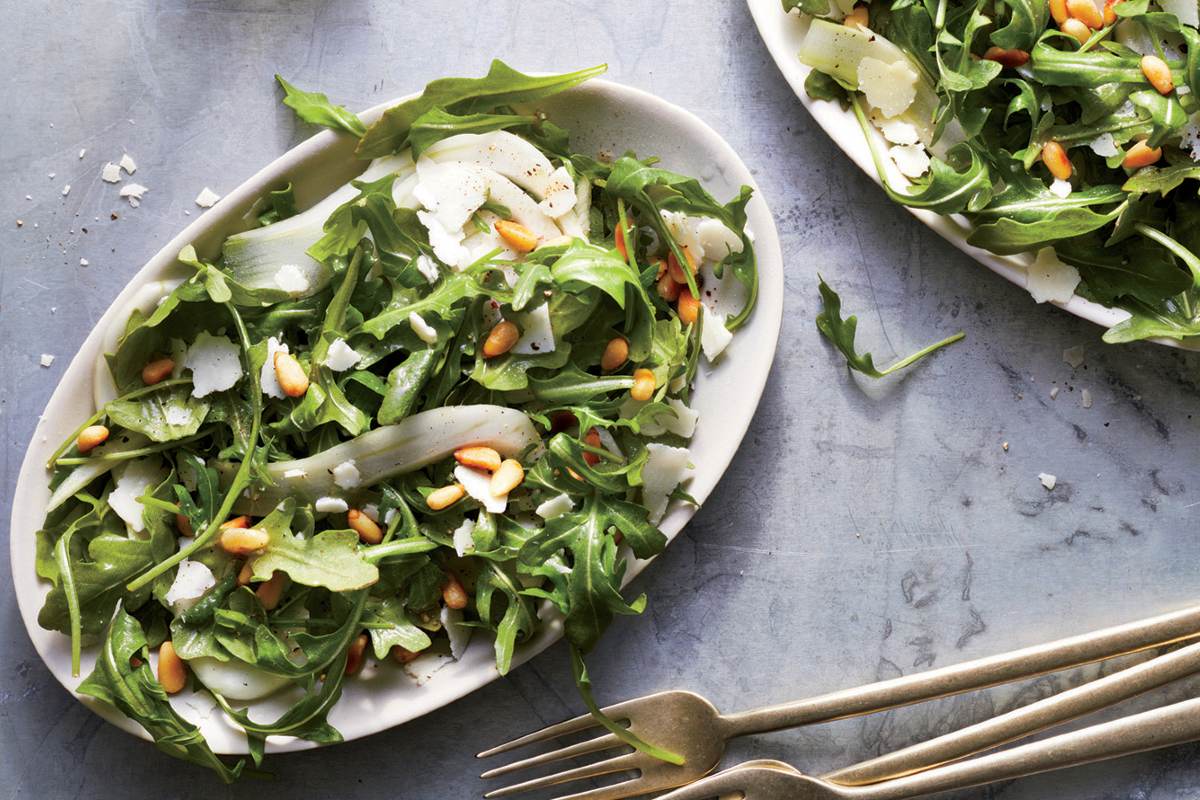 Pungent arugula contrasts beautifully with tangy lemon, salty cheese, and sweet toasted pine nuts for one of the most perfectly balanced sides that goes exceptionally well with spaghetti.
Ingredients:
½ tsp lemon zest
1 tbsp lemon juice
1 tsp honey
⅓ tsp kosher salt
¼ tsp ground black pepper
2 tbsp olive oil
5 oz (140 g) baby arugula
½ cup shaved fennel
¼ cup pecorino Romano cheese
3 tbsp toasted pine nuts
Instructions:
Combine lemon zest and juice, honey, kosher salt, and ground black pepper in a small bowl. Gradually add olive oil, continuously stirring.
In a salad bowl, combine baby arugula and shaved fennel. Mix in the dressing and toss to coat. Garnish with pecorino Romano cheese and toasted pine nuts.
Transform your weeknight pasta meals into something a little more adventurous with these exciting recipes. Which of these easy sides for spaghetti are you most excited to try first? Please tell us in the comments, as we'd love to know!