Stories About Love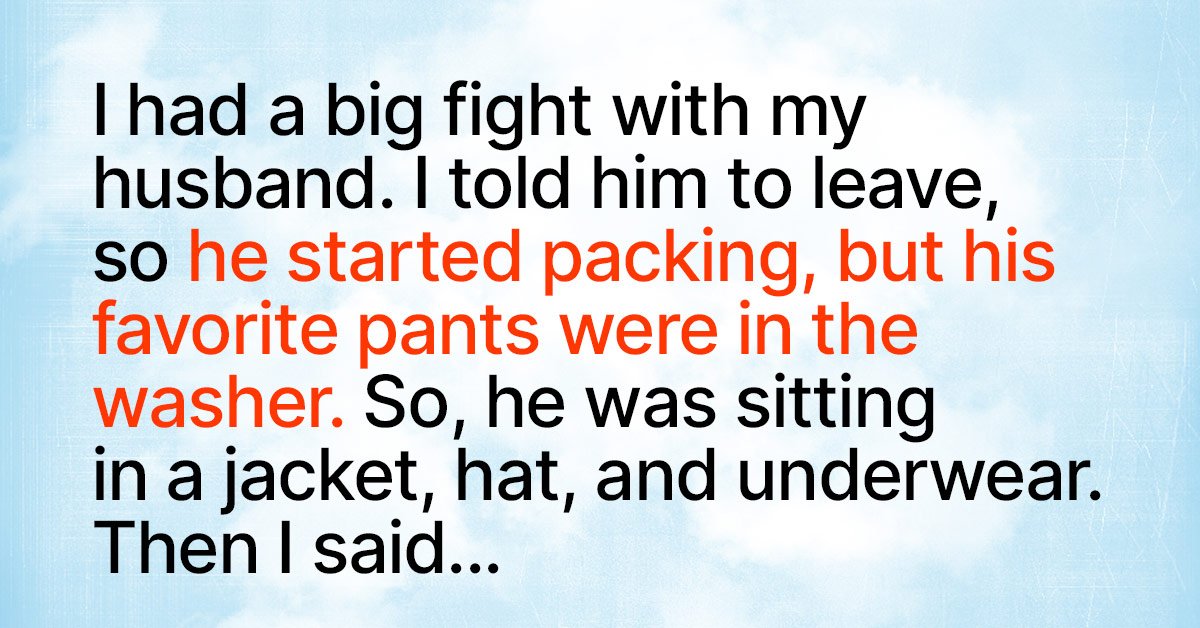 If you ask a thousand people what love is, each of them will have a different answer. Love comes in many forms: from your loved one asking you to put on a beanie when it's cold outside to a gentle kiss of your significant other after a small fight. Today, we've picked sincere stories about love.
Each of these stories is unique in its own way, but all of them are united by the warmest emotions and genuine feelings.
Stories About Love
"While my fiancé was in the bathroom, I hid under the bed. When she saw that I wasn't in the room, she hid in the closet to scare me. Aren't we made for each other?" © Depositphotos
"Many years ago, my 6-year-old friend and I played bride and groom. And now he is my husband."

"My husband has a huge belly. He never argues with me, because then there will be no one else to help him tie his shoelaces."
"I am 25 years old, I study abroad and work at the same time. But when I call my mom, she always answers: "Yes, sweetheart?" At this moment, all of my problems disappear." © Depositphotos

"When my parents first met, my dad started teaching my mom how to drive. While the car was drowning in the river, he asked if she would marry him. Luckily, everything ended well. Now, mom is a good driver."
"I told my 7-year-old son that I always wanted to see Disneyland, and on the day of my 30th birthday, my husband handed me the tickets. As it turned out, my son remembered my wish and shared it with his dad. Our flight is tomorrow."

"I had a crush on my professor. I attended all his classes, studied all night long. No, I didn't become his wife. But now I am a good professional and found a well-paid job." © Depositphotos
"To please me, my husband decided to learn how to flip crepes in the air. Everything would be fine if it weren't for the stains on the ceiling…"

"I'm a man. I've always been a biker, loved heavy music, etc. But at some point, I wanted to experience the happiness of family life. Now I love to cook and am so happy when my kids gobble up everything and say it was delicious."
"My partner works as a kids entertainer, and he has a bear costume. The thing is, the costume is so similar to the stuffed bear I had when I was little. When I need to have a heart-to-heart talk, he puts it on, and I talk about everything. It works so well that I just feel a wave of positive energy." © Depositphotos

"Once I was on a bus and saw a sunbeam from my phone screen on the ceiling. Suddenly another one appeared nearby. When I started to move it, the other sunbeam began to catch up. When I was about to get off at the bus stop, someone came up to me and hugged me: "Gotcha!" That was my future husband."
"After work, I wanted to clean the apartment before my husband returned from a business trip. But I was so tired that I fell asleep on the couch. When I woke up the apartment was clean, something tasty was prepared, and my husband was sleeping. My 14-year-old daughter left a note: "I cleaned the house, and fed everyone. I went to Julie, gonna be late, because I deserved it." I didn't even argue."

"My husband Jim works in a large company, so he often comes home stressed. I always tell him stories where the main character is called Jim, and he always falls asleep with a smile." © Depositphotos
"My dad is a military man. He never showed his emotions at home. Once, when I came home after breaking up with a guy, he hugged me and said that no guy deserved my tears. It was incredibly nice."

"I told my boyfriend that I once had a fight with a penguin at the zoo. He knelt, took a donut, and proposed with the words: "Let's do weird things together for the rest of our lives!""
"My parents were poor students, so they didn't have a big wedding. Once they told me that they regreted it. Now I'm planning a surprise for them, a great celebration awaits them in the fall." © Depositphotos

"My friend always watched her waistline, joking that only a pathologist is interested in your inner world. She's been happily married to a pathologist for three years now."
"I had a big fight with my husband. I told him to leave, so he started packing, but his favorite pants were in the washer. So, he was sitting in a jacket, hat, and underwear. Then I said: "They will still be wet." And he muttered back: "What difference does it make to you?" I laughed out loud, then he joined me. We made up."
We wish you all such kind of love! Feel free to share your experience in the comments section!