Succulent Christmas Trees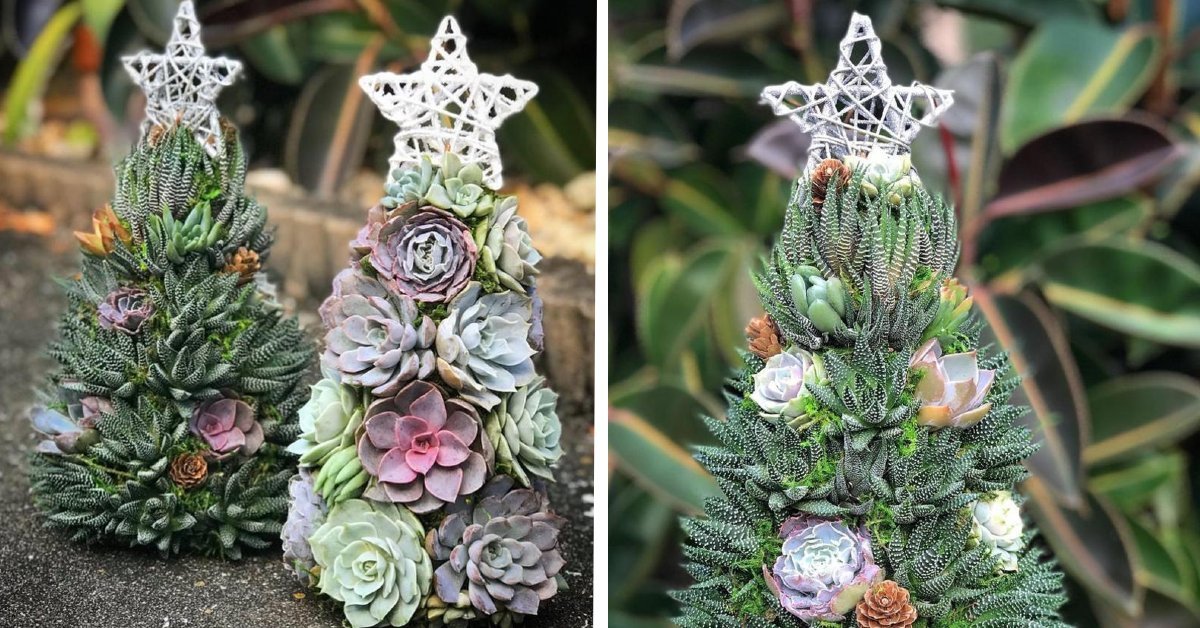 Whilst the chillier weather and post-summer blues have got us feeling a tad less than merry, there's still plenty to look forward to in 2020. Halloween is right around the corner, and Christmas is right behind that! It will be here before we know it, and it's never too early to start prepping for the most magical time of the year. Today, Cook It will talk about the stunning new trend that has caught everyone's fancy. You'll want to try it this holiday season!
Anyone who lives in a smaller space knows the struggle of finding any bit of square footage to put up a traditional Christmas tree. Luckily, people have come up with an adorable and festive alternative. Over on Etsy, shops are preparing for the festivities early and selling the absolute cutest little succulent Christmas trees.
Mini Succulent Christmas Trees Perfect For Celebrating In A Small Space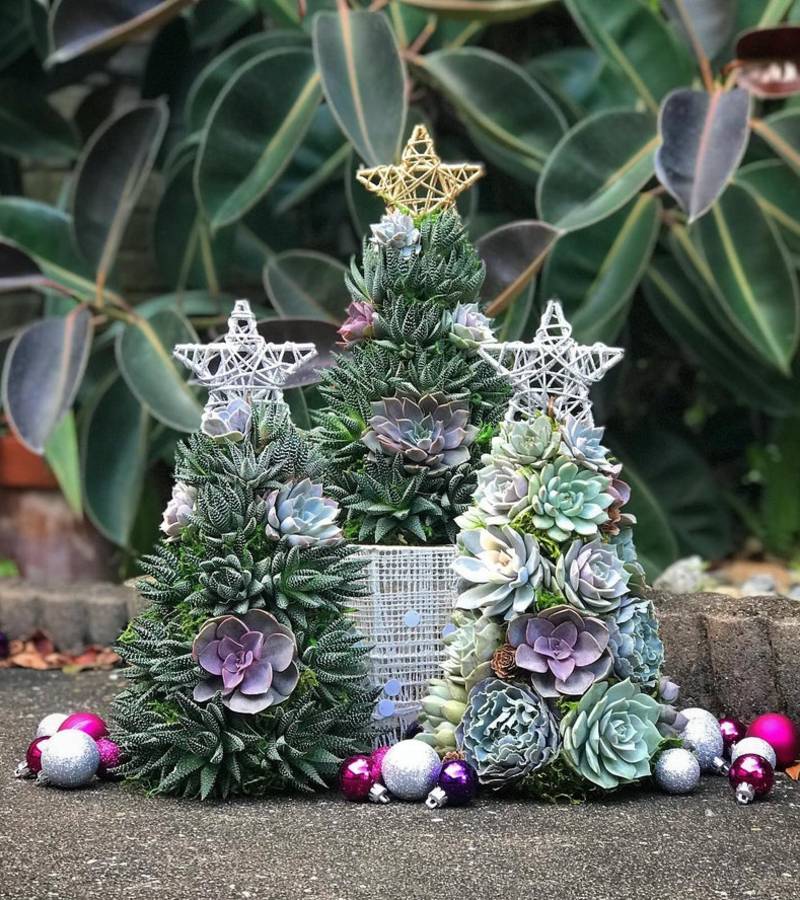 Succulent trees are now a thing, and a good many Etsy shops are making plant lovers extremely happy by creating this trendy decor item. TerracottaCornerFL, run by Amanda Ryan, is among the favorites. All of their goodies are wrought by hand using real succulents.
This one bears the name of The Alpine Succulent Tree, and the artisan used nearly 50 haworthias and a dozen colorful succulents including echeverias, graptoverias, sedums, and more, in its creation.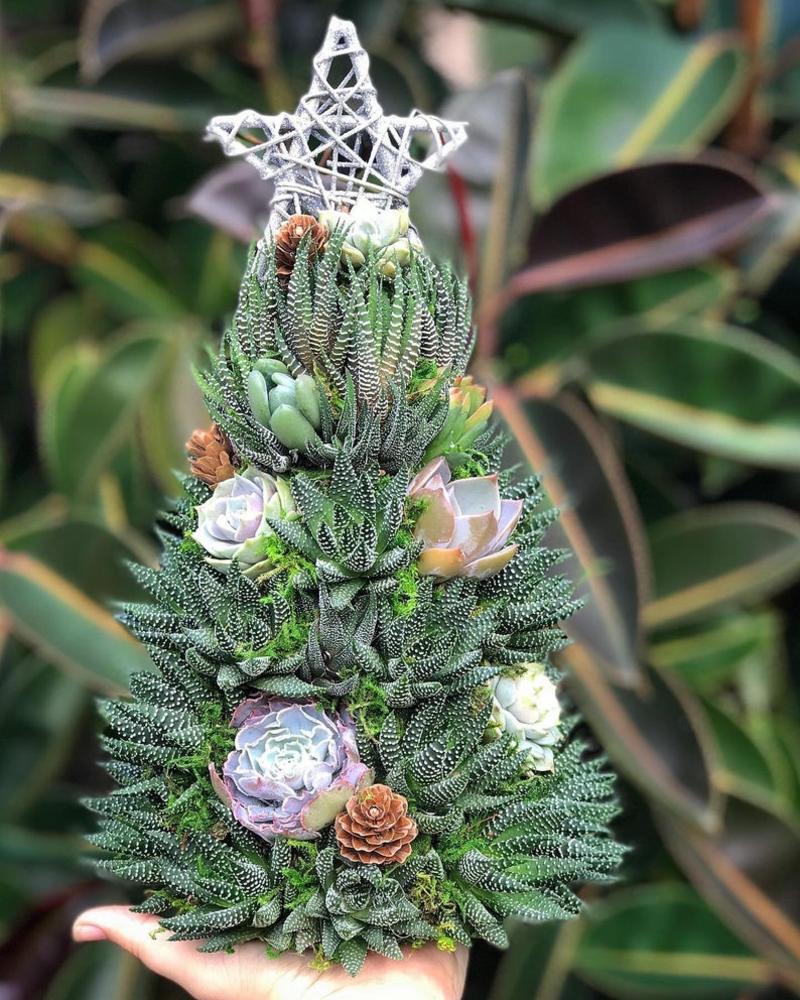 This Aurora Succulent Tree rocks roughly 25 gorgeous rose-shaped echeverias.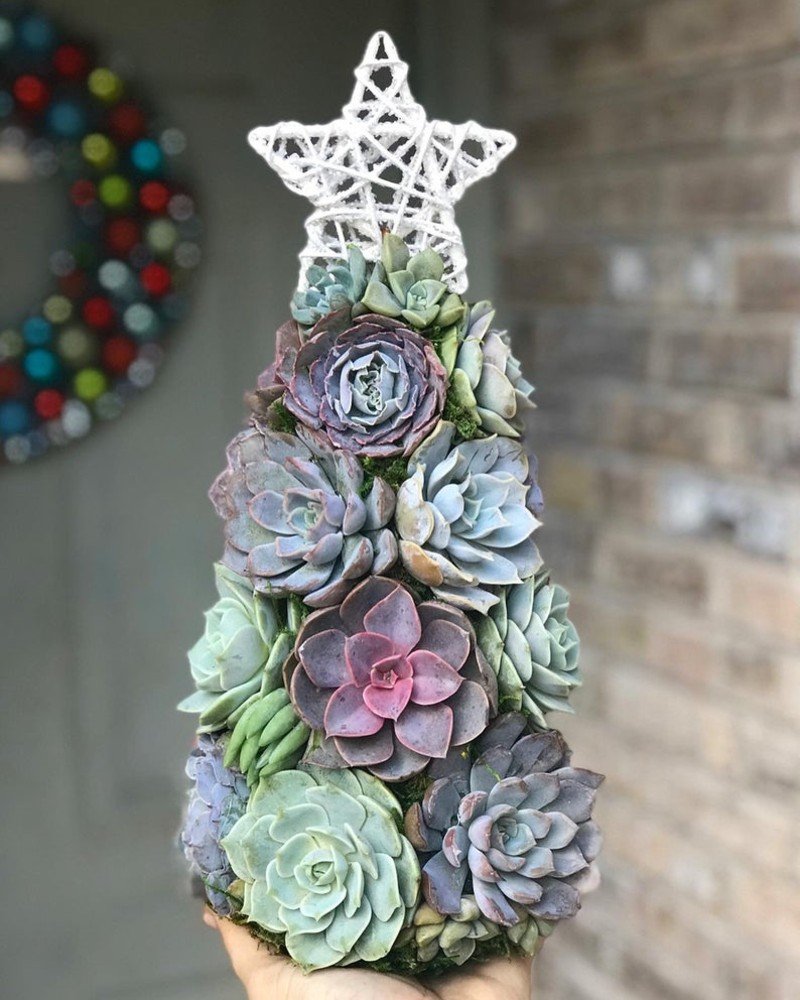 It is very easy to care for — just spray the tree with water every couple of weeks.
The best thing is that once the festivities come to an end, you can repot the succulents and enjoy their elegance all year round.
Succulent Christmas trees at Amanda's shop cost around $130.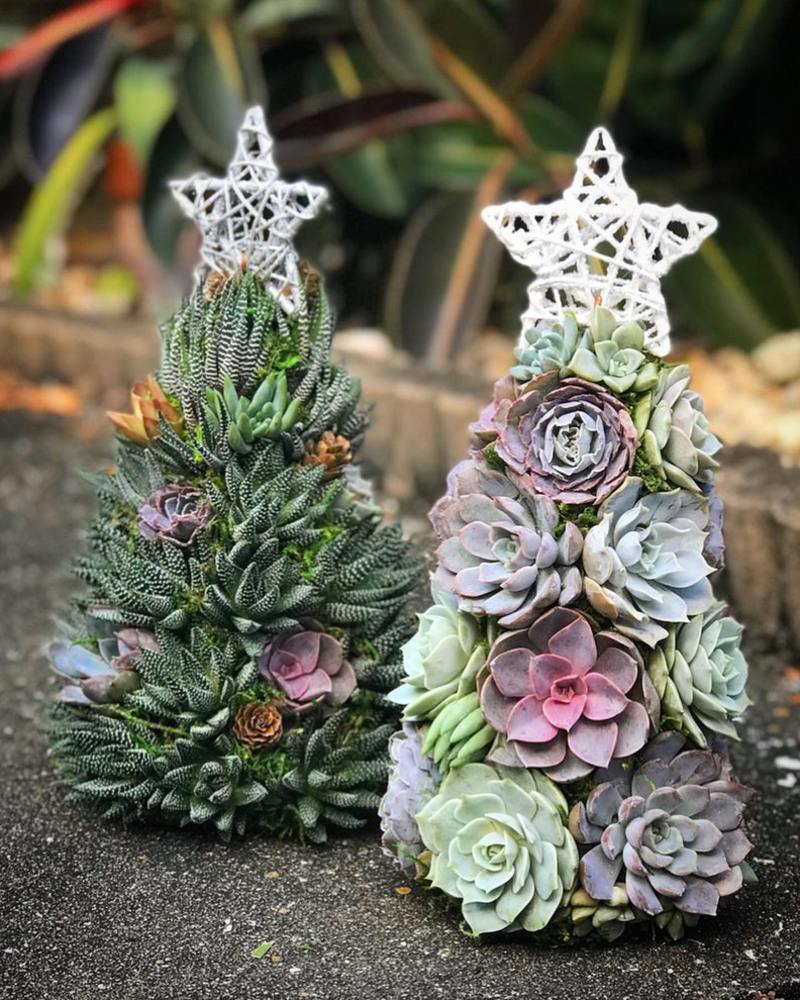 An Etsy shop called RileysOasis is also selling succulent Christmas trees. They come in two different sizes — 7 and 10 inches and are hand-crafted using more than a hundred succulent cuttings. You can also opt for a tree with lights for that extra festive oomph.
This festive tree will be the centerpiece of your space, whether it be your workplace or your home.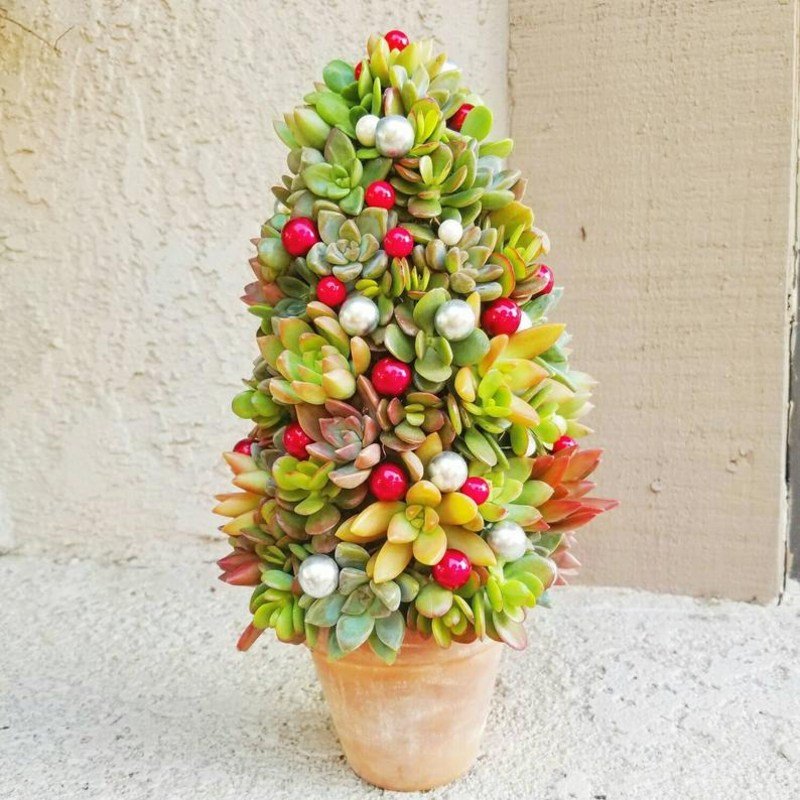 This unique one-of-a-kind green beauty with rustic pot costs starting from $195.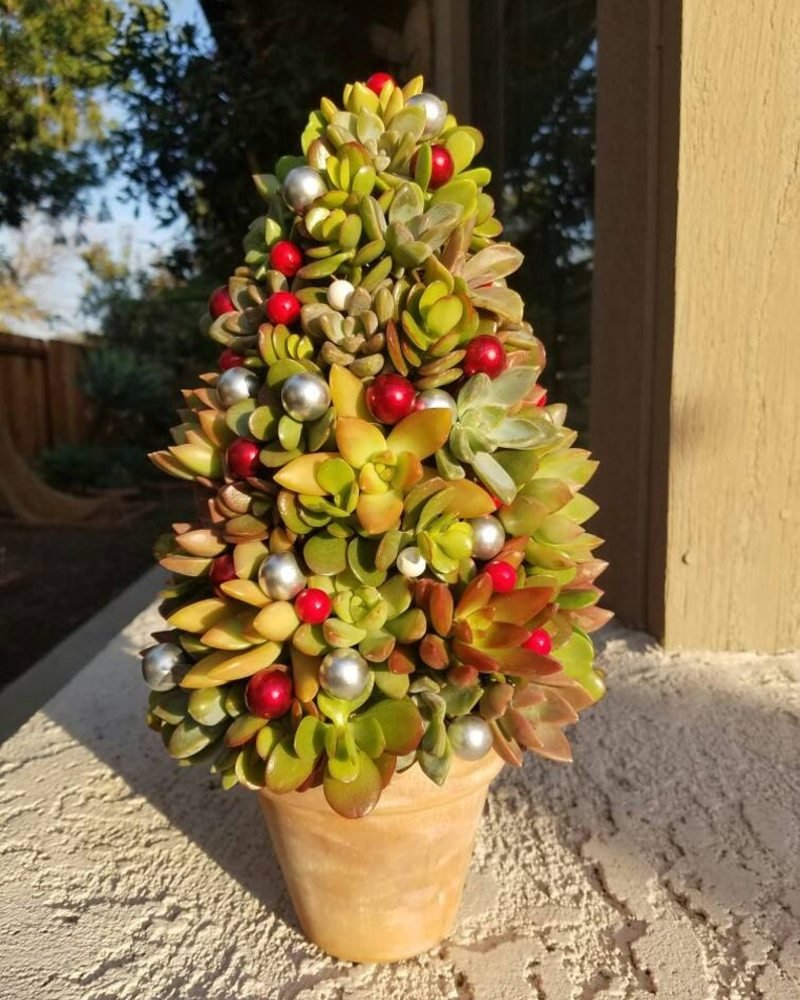 Finally, TheSavvySucculents, owned by Carly Snyder, offers customers high-quality, realistic, faux home decor. Their succulent Christmas tree is the tallest of all — it measures 18 inches tall.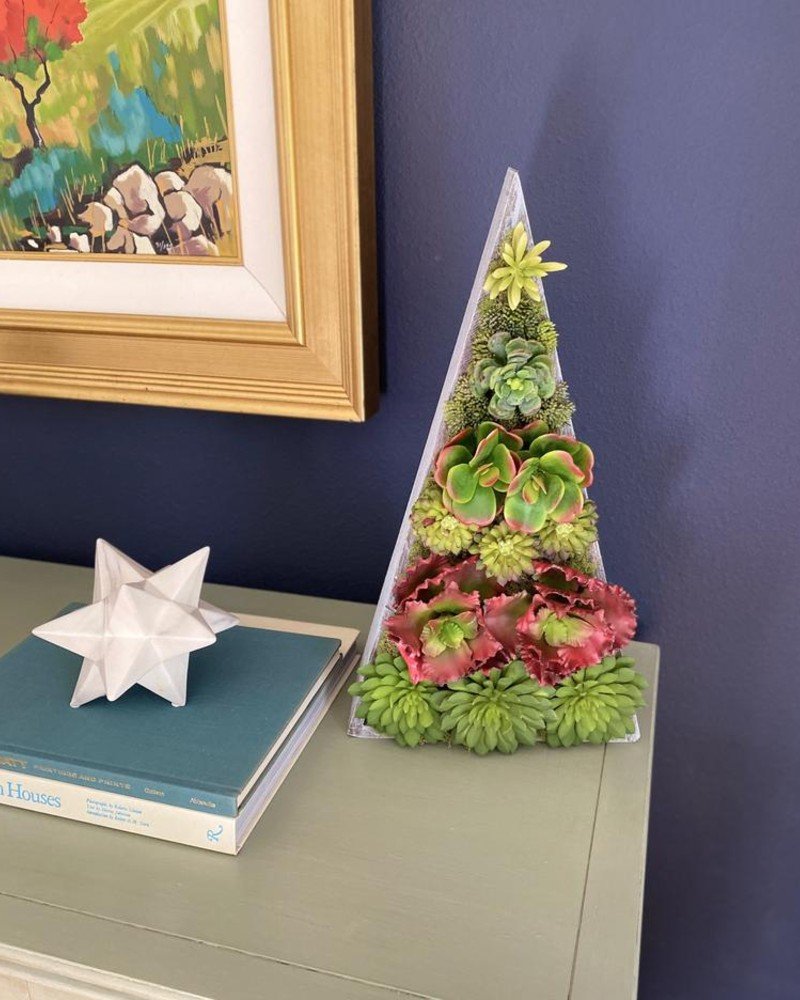 Opting for an artificial succulent Christmas tree can also save you the maintenance of a classic conifer. Therefore, if you doubt your abilities to keep real plants alive and happy, don't worry — this unique decor item will last you for many years.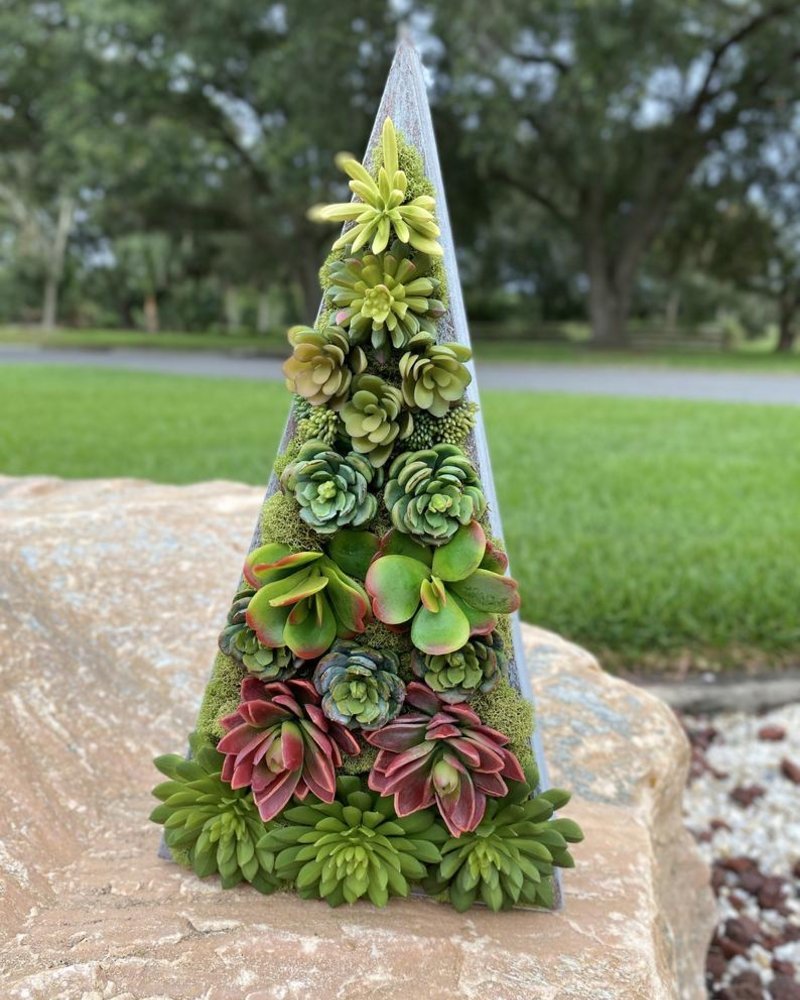 This tree is the only one made using faux succulents. It will make the perfect accent on your bookshelf or coffee table during the holiday season.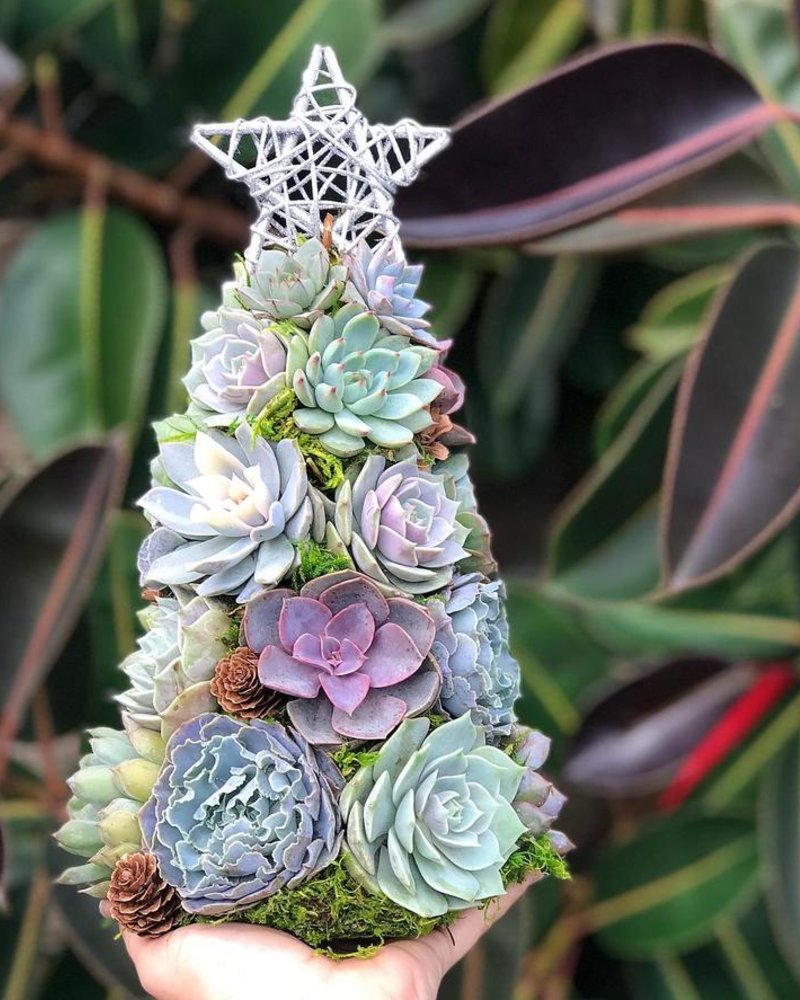 Do you opt for an artificial or a real tree for the holidays? What do you think of these succulent Christmas trees? Would you consider getting one? Share your thoughts with us in the comments section below.