Sun Dried Tomato Recipe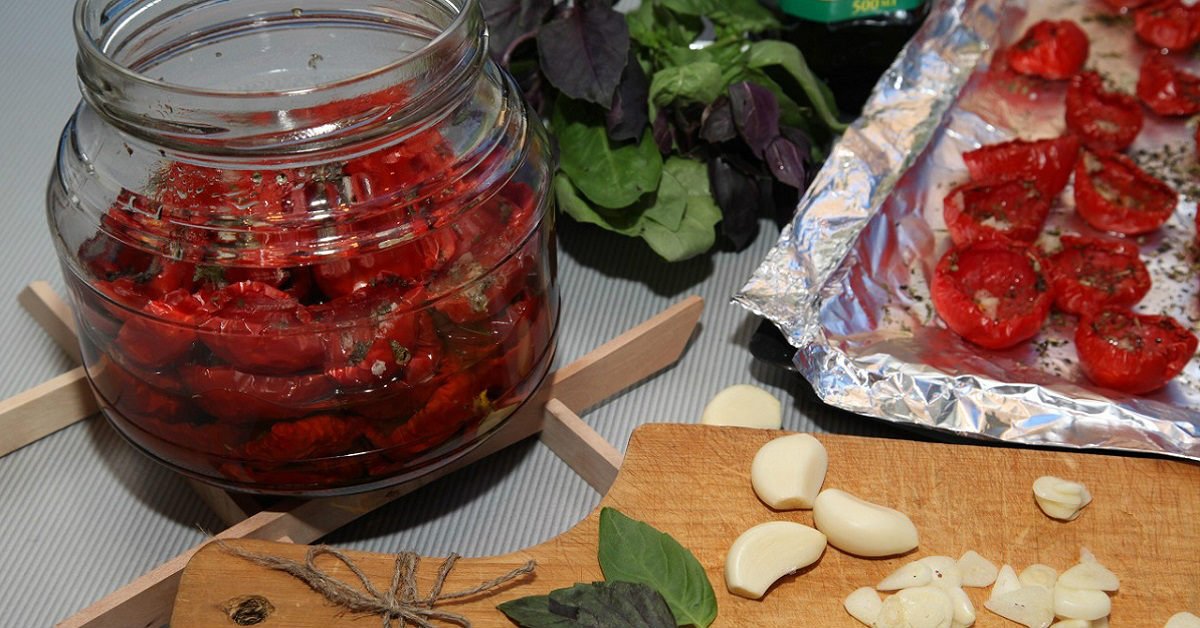 Italian culinary experts have turned already delicious tomatoes into something perfect. Today we want to share with you a delicious sun-dried tomato recipe, which you can easily try at home.
If you have never cooked tomatoes this way, now is the perfect time to get acquainted with the traditional dish of sunny Sicily!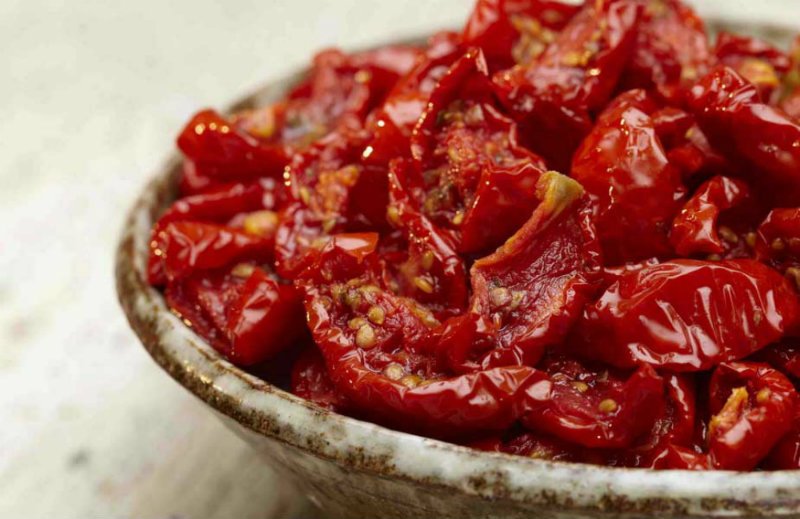 It is no secret that tomatoes have also been sun-dried in Asia, but it was Italy that made such a recipe into a national dish.
Cook It is going to share with you all the nuances of cooking pomodori secchi. The recipe is so versatile and simple that everyone can modify it as he or she wishes. Only one thing remains unchanged — the divine taste!
Sun-Dried Tomato Recipe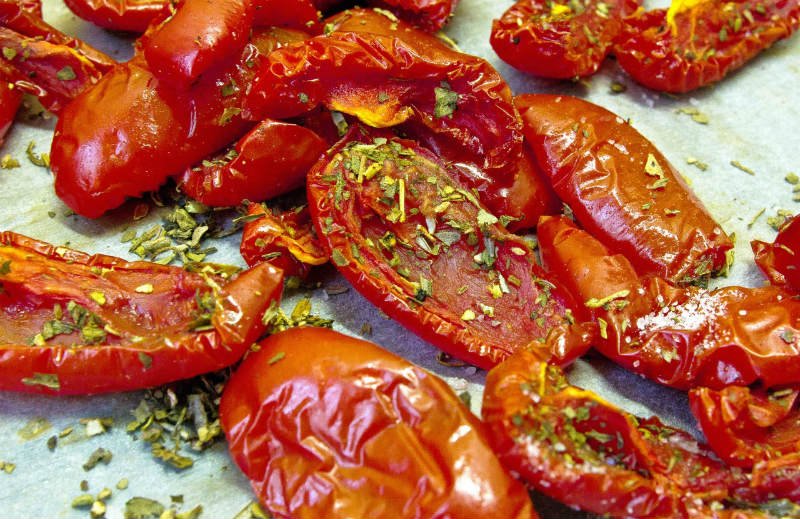 Homemade sun-dried tomatoes are easy to prepare, but using them in cooking is even easier. You can simply lay them on sandwiches with soft cheese, for example. Sun-dried tomatoes are also great as an independent snack.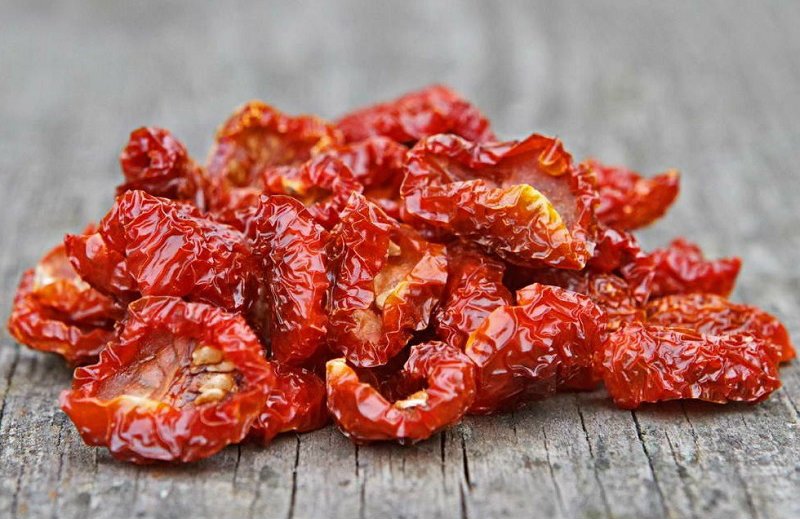 Add them to sauces, salads, pizzas, fish, and meat. You can also use the oil from the tomatoes to dress vegetables. It has a delicate aroma, which depends on the spices used while sun-drying.
How to Make Sun-Dried Tomatoes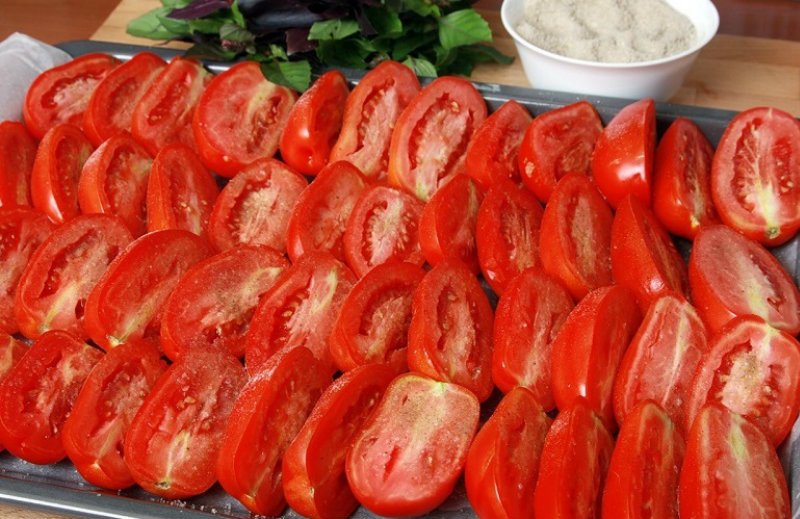 There are two ways of making them: in the sun and in the oven. Of course, the oven method takes less time, so we'll start with this recipe, but you can also try the sun-drying option.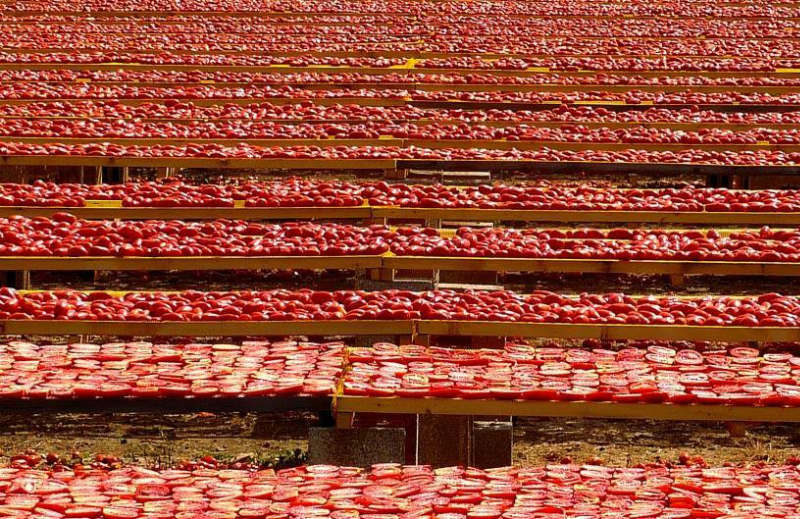 In both cases, you need to choose the right tomatoes. It is better to do this at the height of the season, and then for the winter you will have something delicious. Stock up on fleshy tomatoes (plum varieties are the best), and let's start!
Please note that during cooking tomatoes can decrease by half in size, and by more than 10 times in weight. For one batch it is best to use from 2 to 3 lb of tomatoes.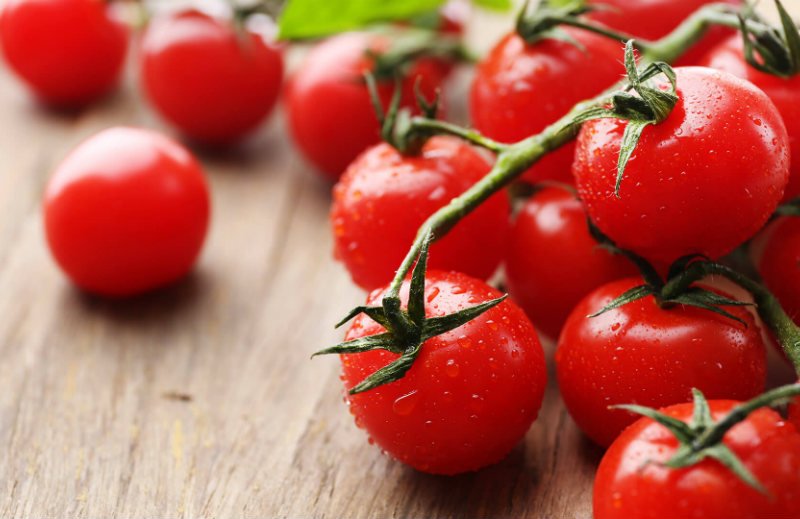 Sun-Dried Tomatoes in the Oven
Wash the tomatoes and wipe them dry. If you have small tomatoes, cut the fruits into halves. It's best to cut the large ones into quarters or make thick slices.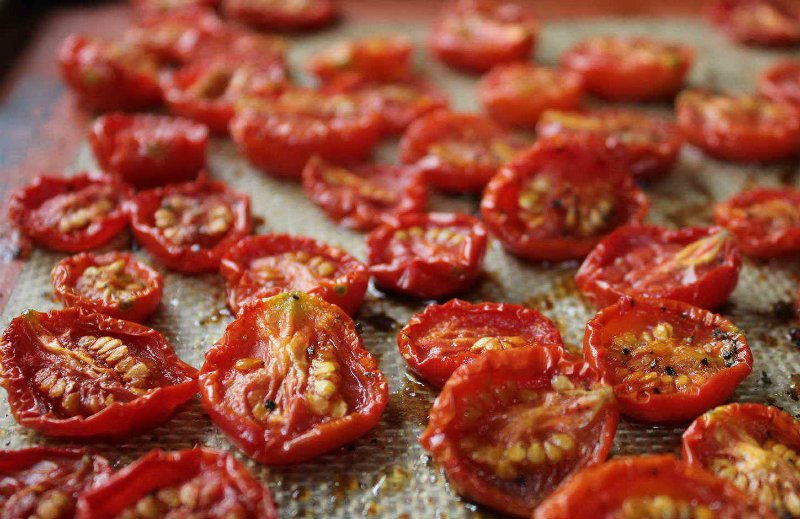 Line the baking sheet with parchment paper, spread the pieces evenly, season with salt and pepper to taste. Marjoram and Italian herbs go well as spices for this dish.
There are three ways for baking tomatoes in the oven: from 8 to 12 hours at 180 °F (80 °C), from 6 to 10 hours at 225 °F (100 °C), and from 3 to 8 hours at 250 °F (120 °C) and above.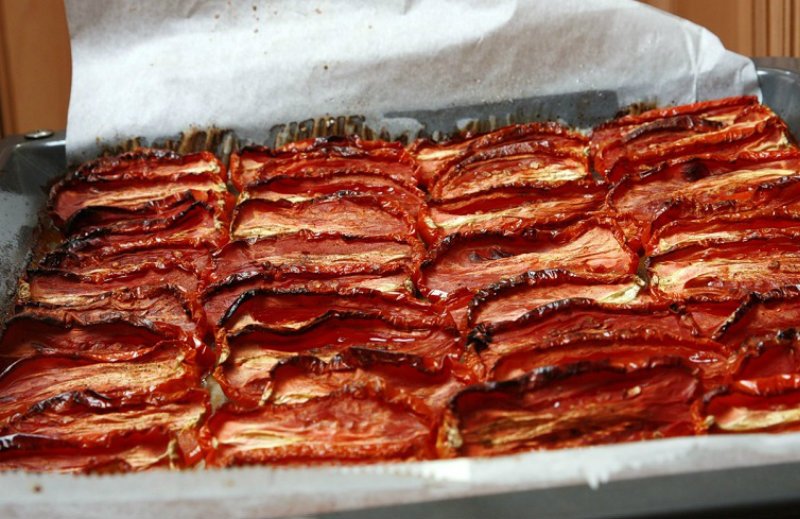 Sun-Dried Tomatoes in the Sun
It all depends on the climate and weather. At a hot temperature of up to 100 °F (40 °C)the heat dries the tomatoes from 3 to 8 days, but for regions of medium latitude, this method works better with small varieties.
So, you need to dry the tomatoes in the sun only during the day, occasionally flipping them over. This way will save you energy costs that are inevitable when cooking tomatoes in the oven. Besides, the recipe is traditional and therefore healthy.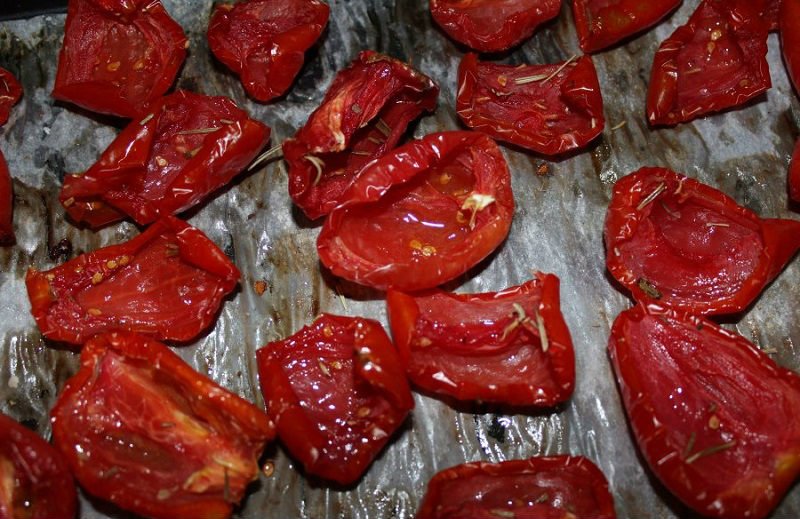 When dried, the fruits shrink and darken. There are several preparation options: some peel the tomatoes, others remove the seeds, but this is all a matter of taste. You'll eat this delicacy surprisingly quickly, so it is better to hide a jar for the winter.
To do this, you just need to fill a sterilized jar with tomatoes and pour some vegetable oil (preferably olive, but the sunflower one is also suitable).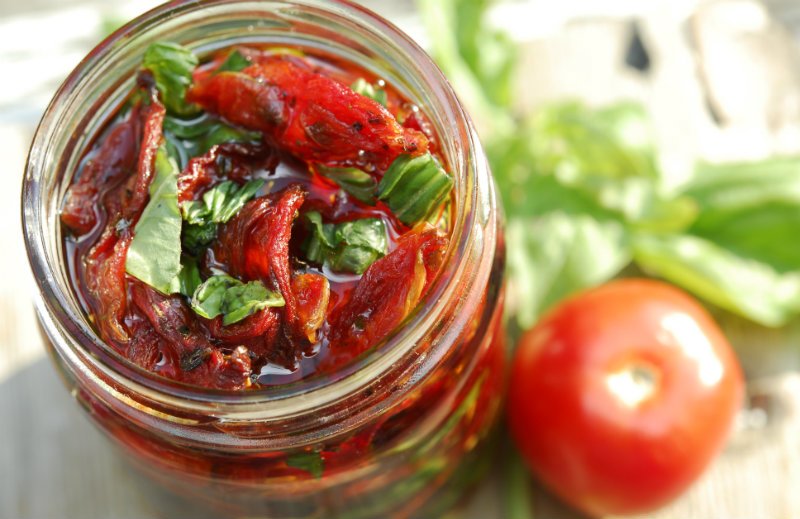 There is an interesting interpretation of this appetizer in French cuisine. They simmer tomatoes in oil, and they turn out quite well too. Sun-dried tomatoes are recognized as the pearl of Italian cuisine. Ready to try them? Share your experience in the comment section!