Then and Now: 21 Moving Images Showing the Passage of Time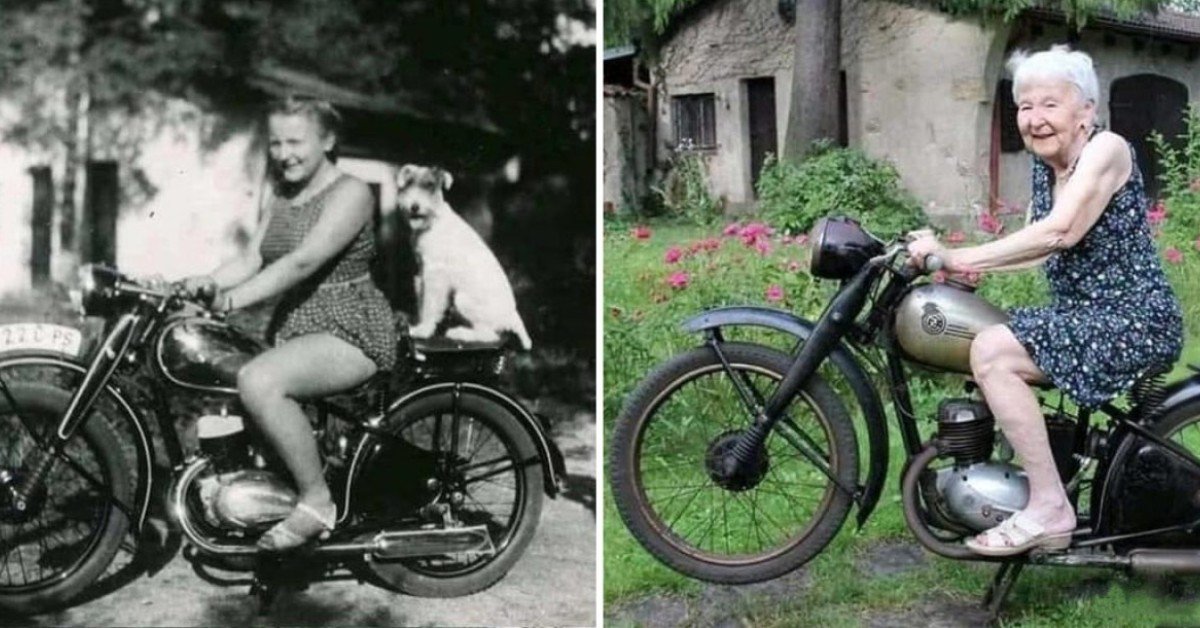 The passage of time is inevitable, but we do get a say in what we do with that time. Some people, for example, decide to make nostalgia-filled then and now images by recreating old photographs or making photos of photos — images from the past, set in the present. Everyone has some special mementos containing memorable moments and goofy facial expressions that are a great source of amusement. Or, on the contrary, showing significant and meaningful flashes of life they never ever want to forget.
Today, we offer you to witness the passage of time through these 21 incredible images that people shared on their social media accounts. All these then and now photographs show the impact of time on different aspects of life. Let's get started!
Then and Now
Same girl, same place, same bike, seventy-one years later.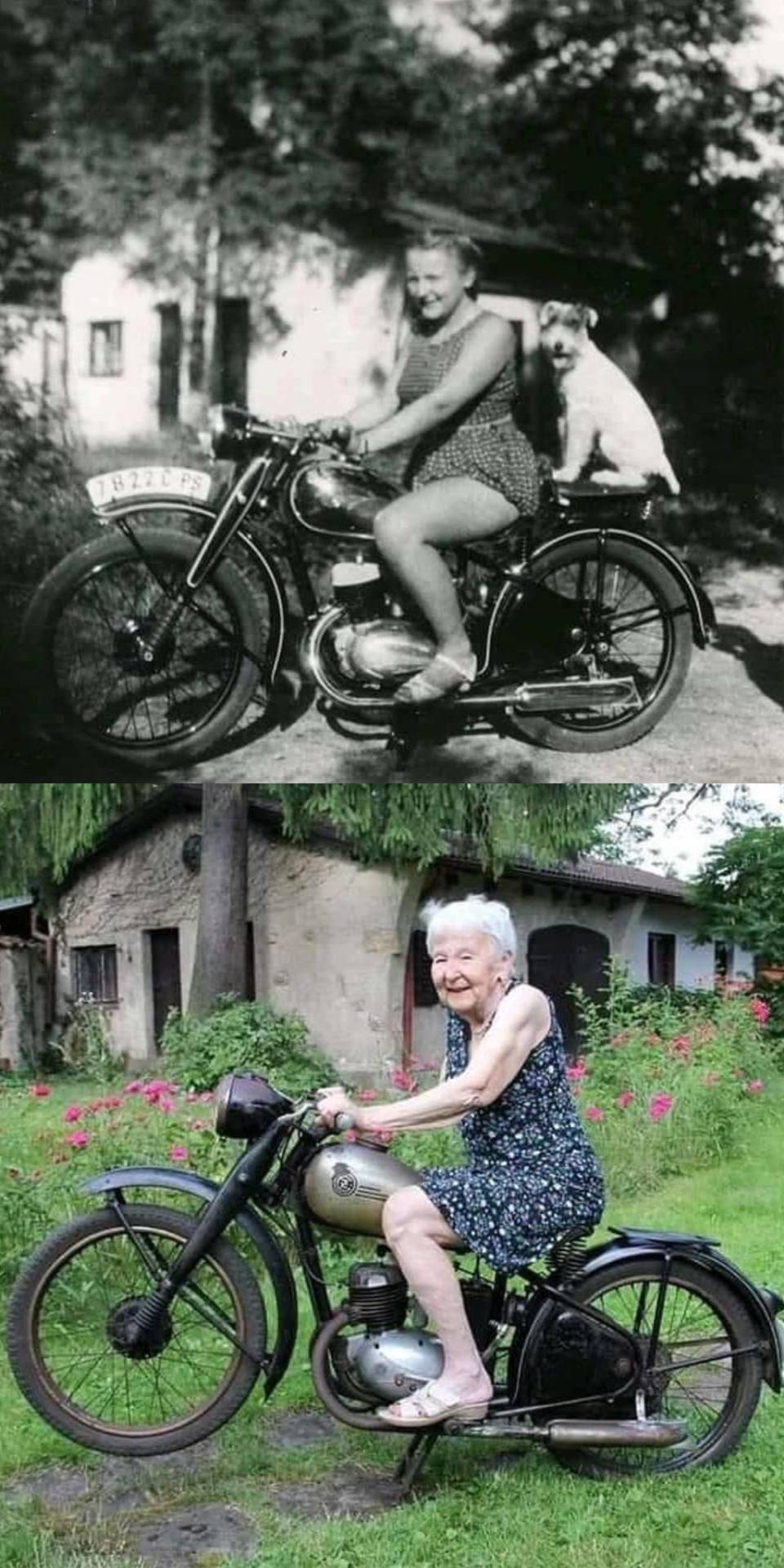 The house has retained its appearance, but the people in the photo have not.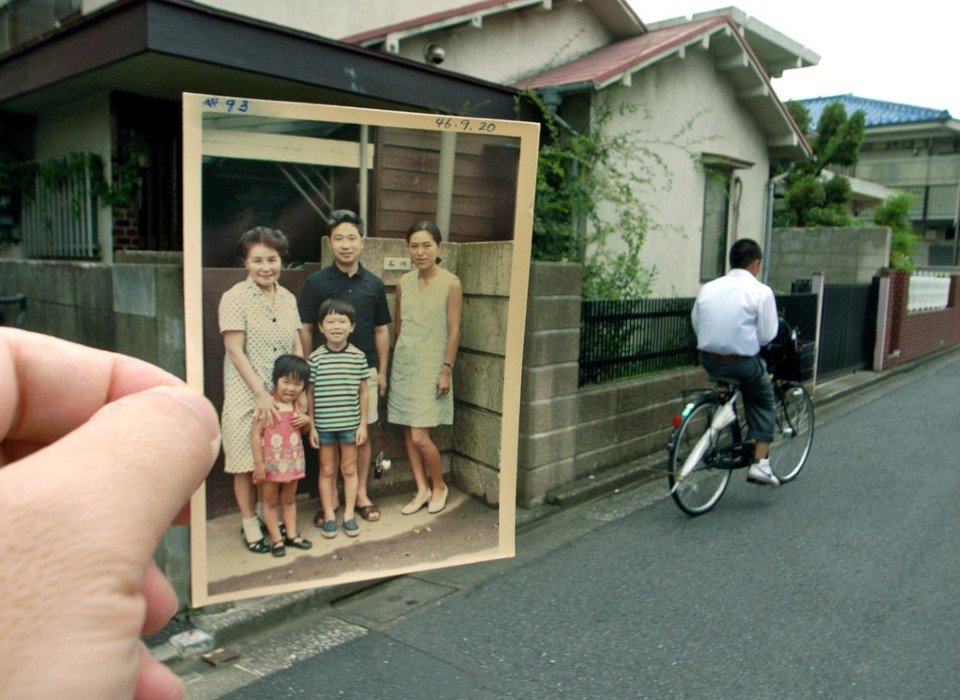 This little girl is all grown up, and her grandma's gone, but the garden is still flourishing.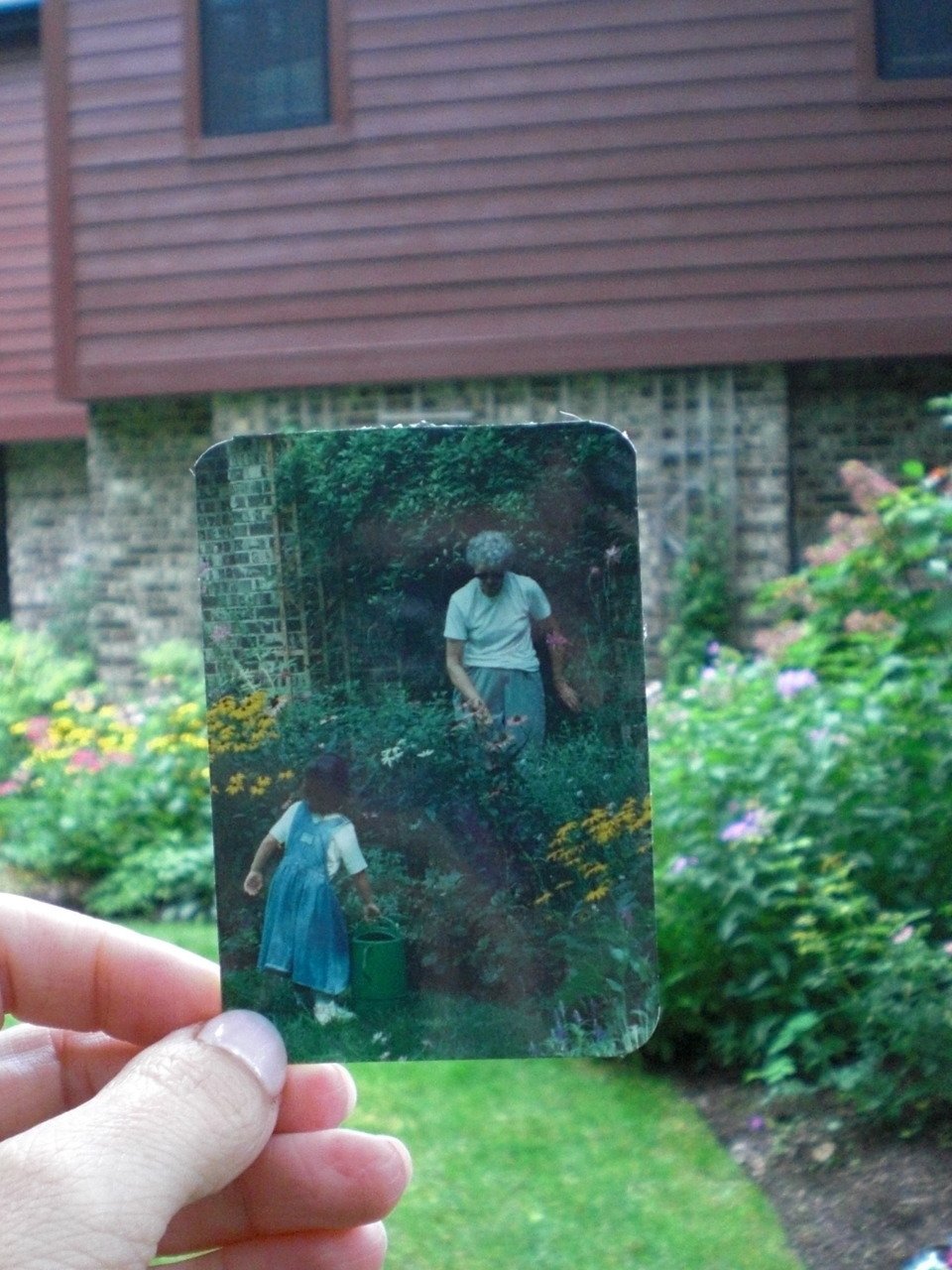 The ovens (on the left), the buns (on the right).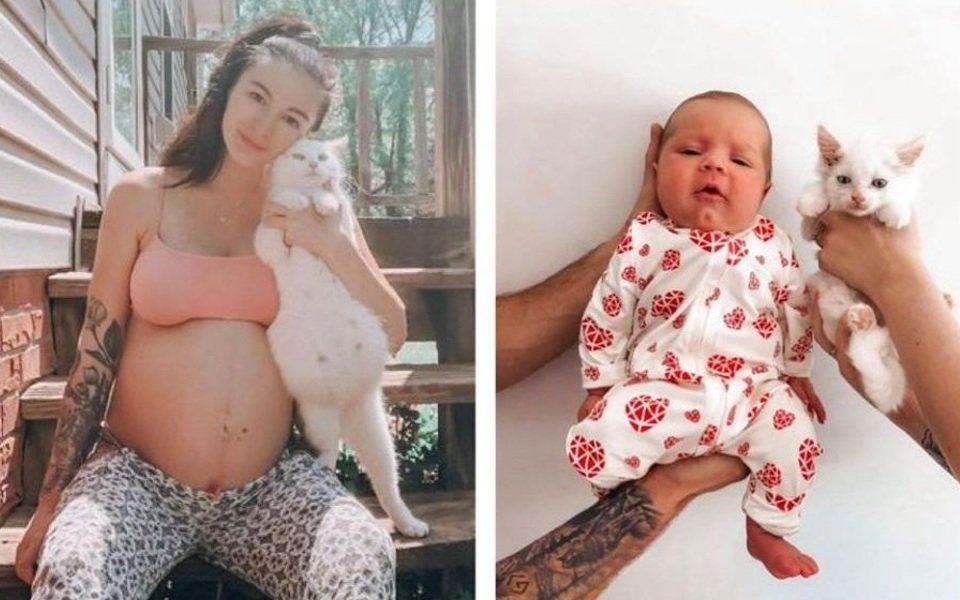 "Me with my newborn son. / The same photo, but starring my father and me shortly after birth."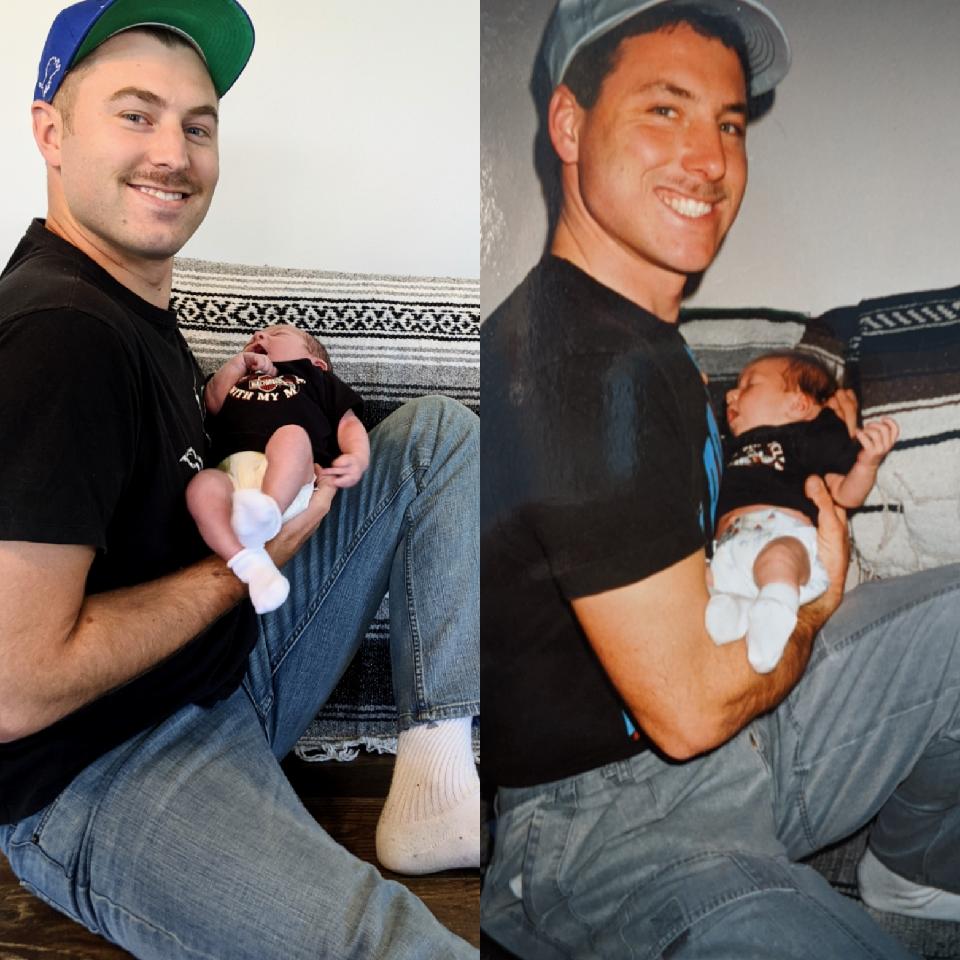 "My mother-in-law and my wife when she was 6 months old in 1989. / My wife and daughter today."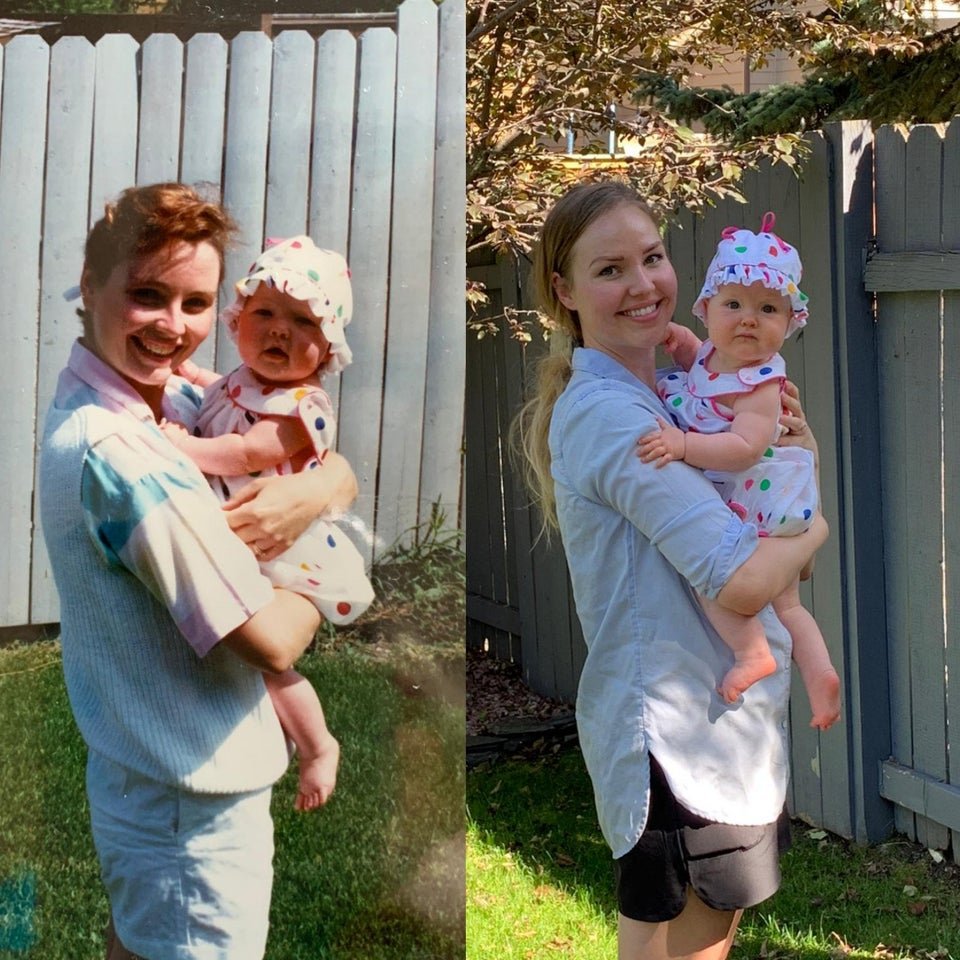 "Found an old photo of my brother and me on my Facebook feed (I'm 28 now)."
Five hundred old bills versus five hundred new bills.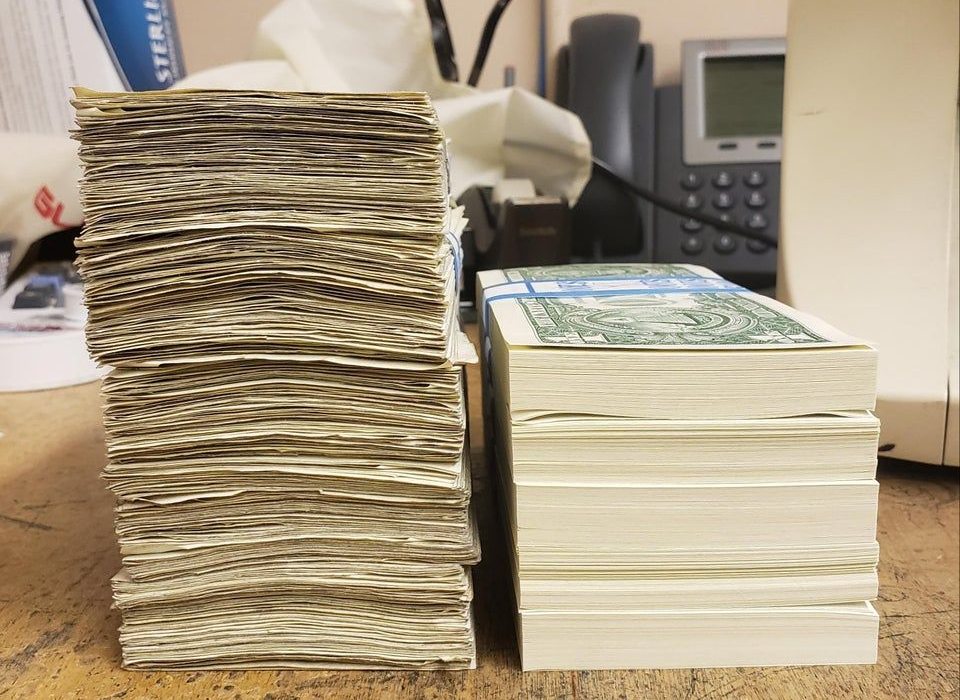 "I attempted to recreate a photo of my grandfather. Yesterday was his birthday, as well as mine and my father's."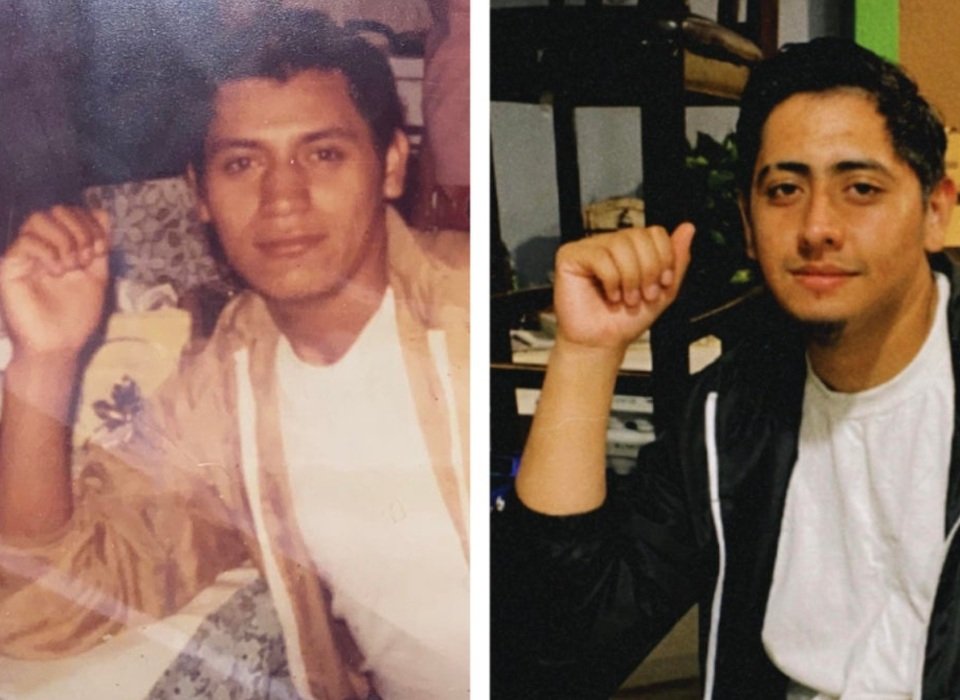 Albert Dros' photographs picture the same forest at different times of the year.
Spring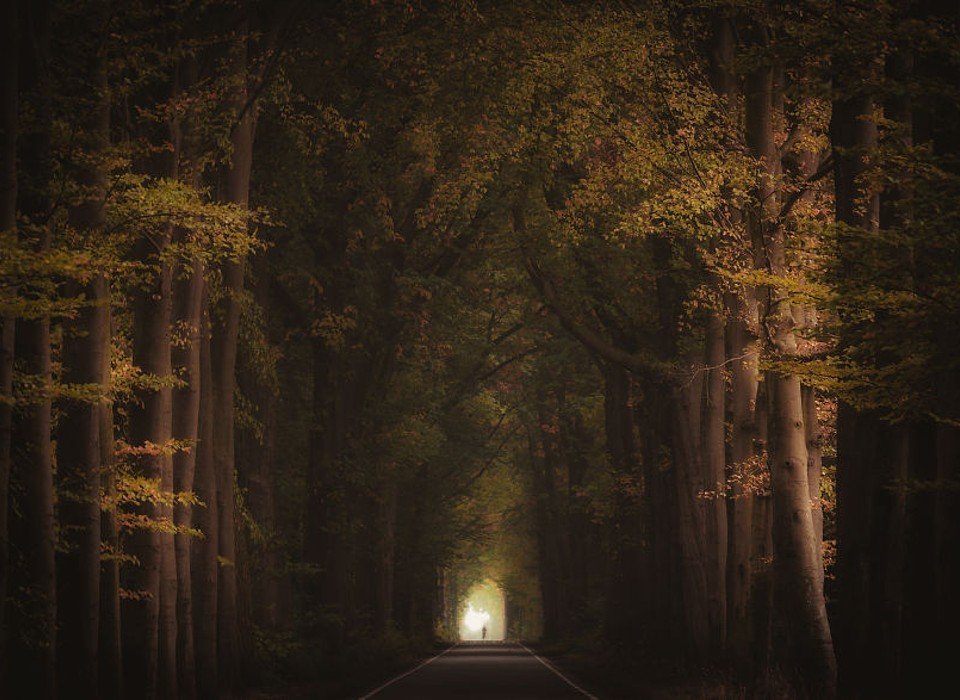 Summer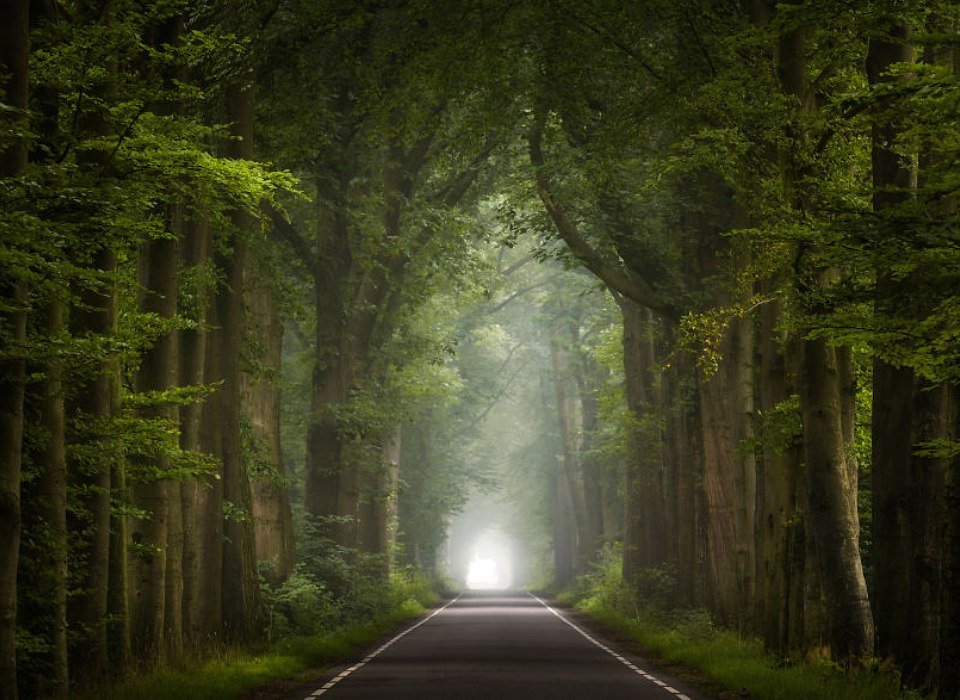 Fall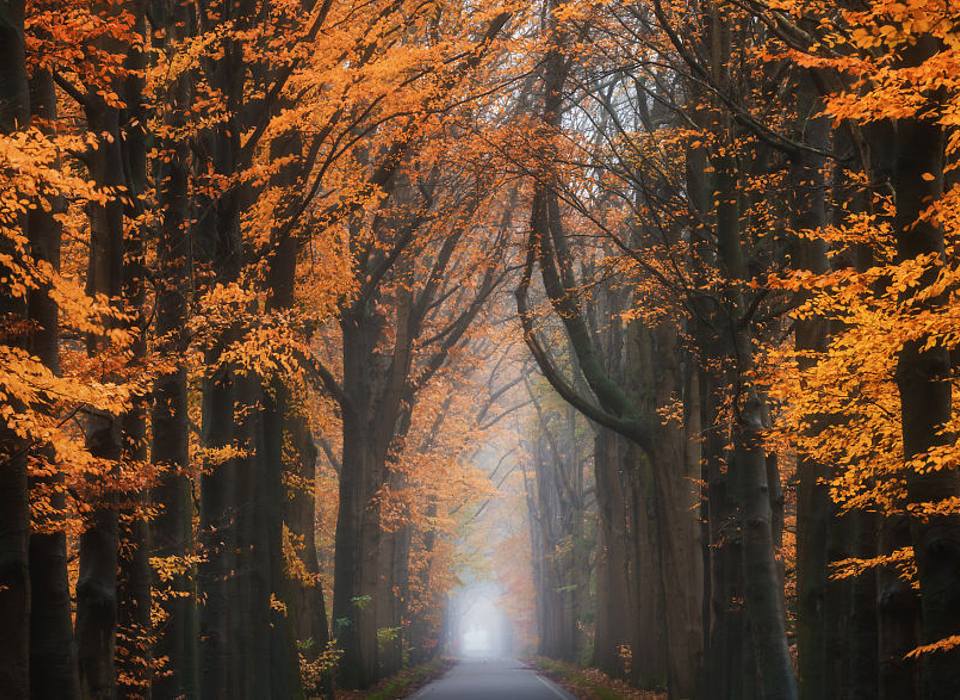 Winter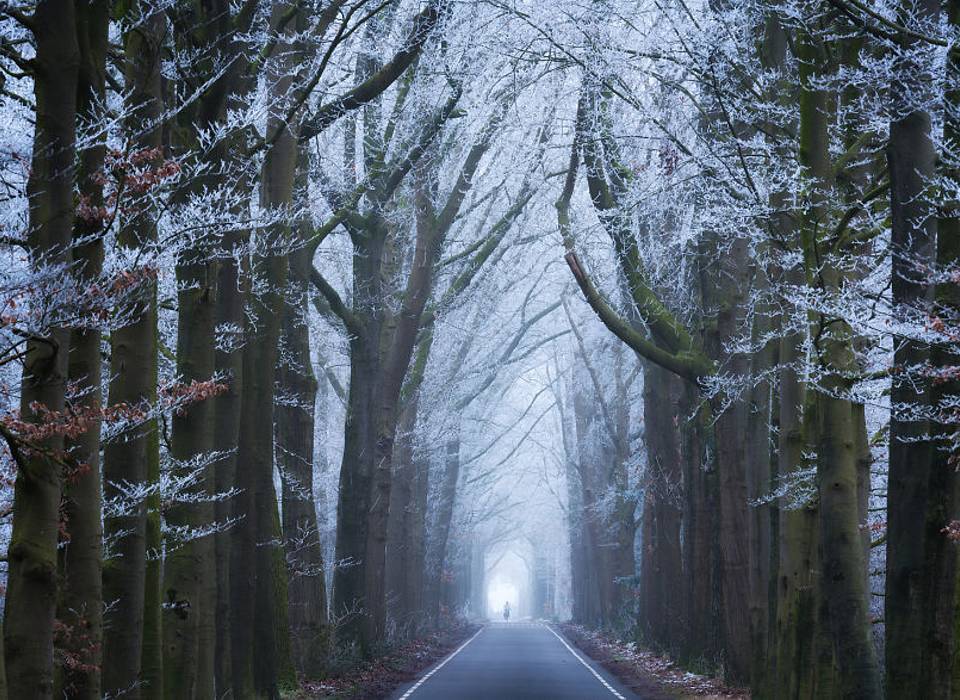 "In 1981 I drove to the beach for sunrise. Of course, I was alone, I was always alone. Body issues, self-consciousness and a hard time making friends always gave me plenty of time to daydream. That day I wanted to see myself as the sun did when it rose. I brought a mirror to the beach so I could photograph myself. 31 years later the photo is proof that I was stronger than them all. Validated and accepted by the one friend who would always be there… the sun."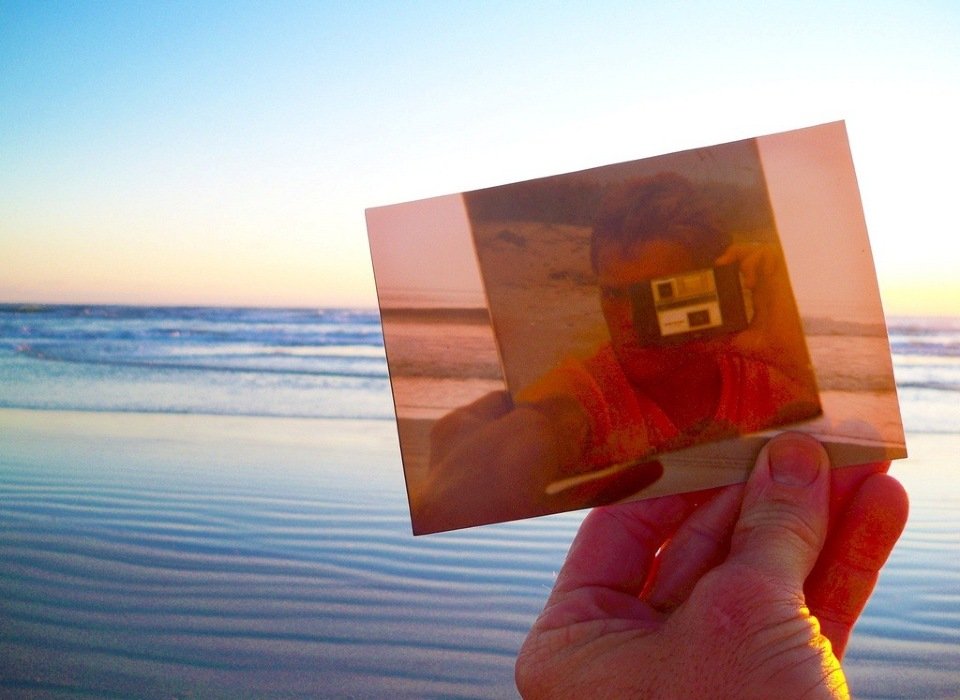 "This picture of my grandparents was taken from our old dock at the cottage they bought in 1949. We enjoyed over 60 years of summers there. They have both passed since then, but I wanted to get one last picture of them before we had to put the cottage up for sale."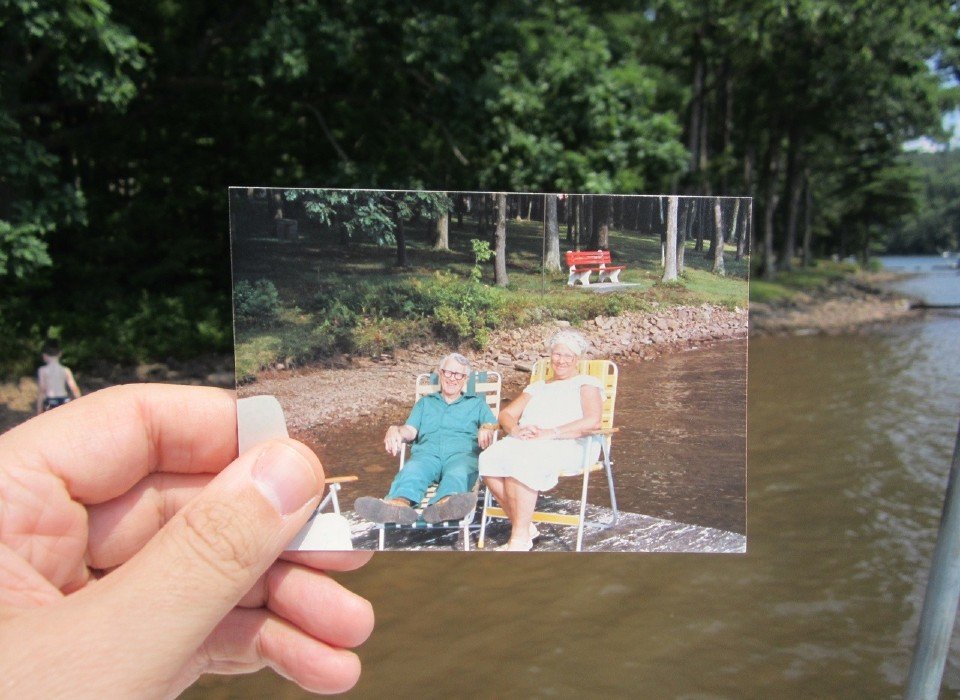 "Dear Photograph, 50 years ago you not only caught the magical toss of a young bride's bouquet, but also a certain gleam in a new groom's eyes. 50 years later the petals of that bouquet may have long since turned to dust, but all the hopes and dreams they represented have been lovingly and happily fulfilled. Thank you for capturing the exuberance of my parents' devotion to one another–a promise for us all that true love does exist."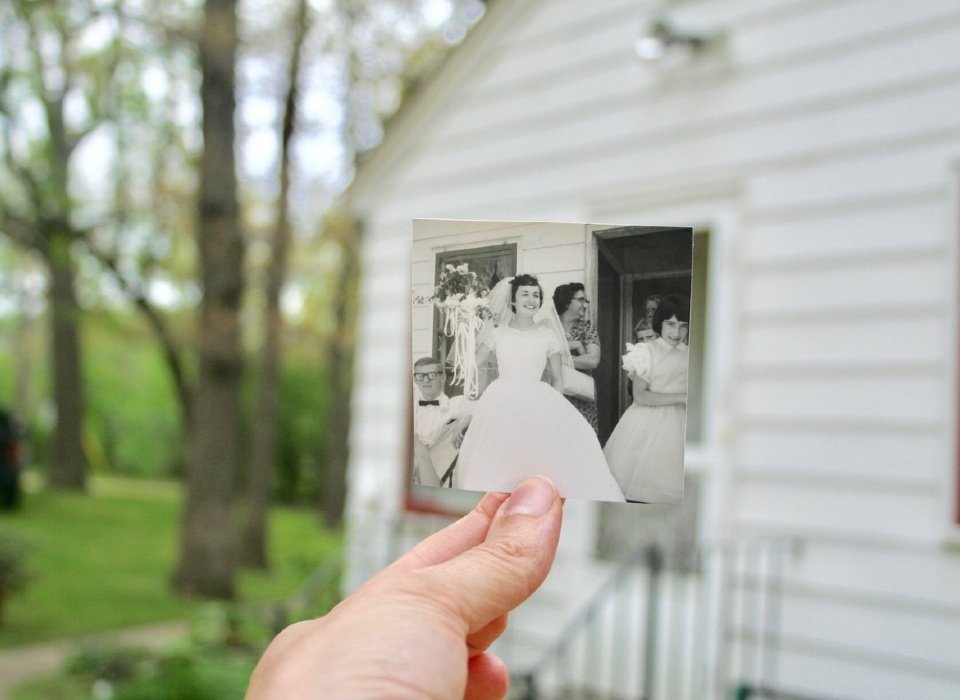 "This Valentine's Day, just like every other day, I know my dear Dad is here at his favorite beach where I grew up. This is his final resting place and I know he is forever and always by my Mum's side…together again."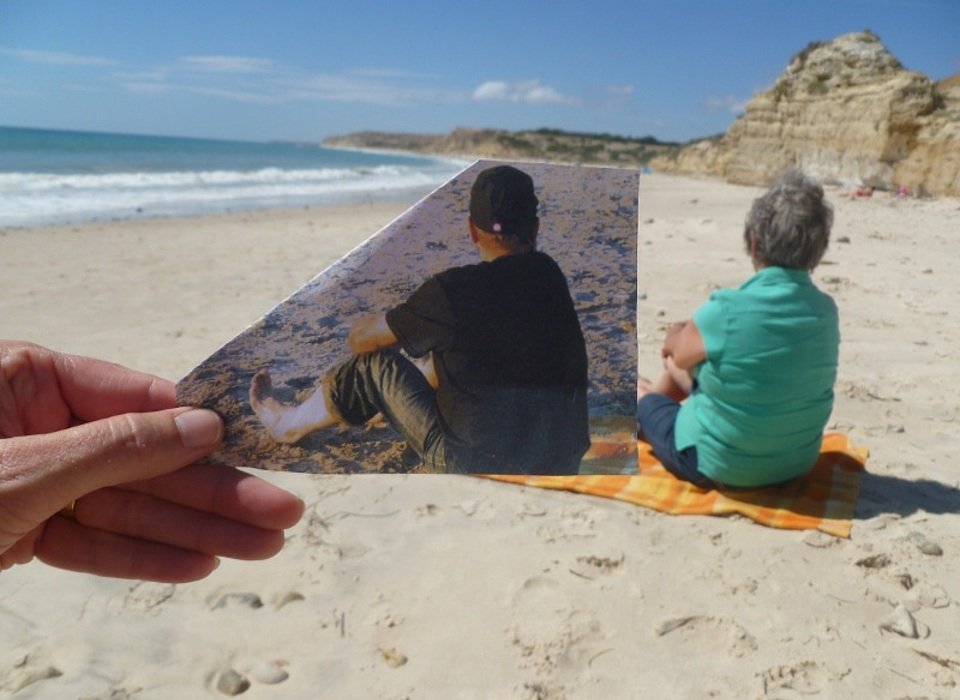 "Just shy of 27 years ago, this very precious photograph was taken. A little over a month after, my dear Gramps sadly passed away — I was only 8 months old. 19 years on and we lost our dear Nan. This home was filled with love and laughter and always has had a special place in my heart. Fast forward to the present, I just heard they are knocking the house down to build brand new homes, I raced over today, to get this picture, just in time."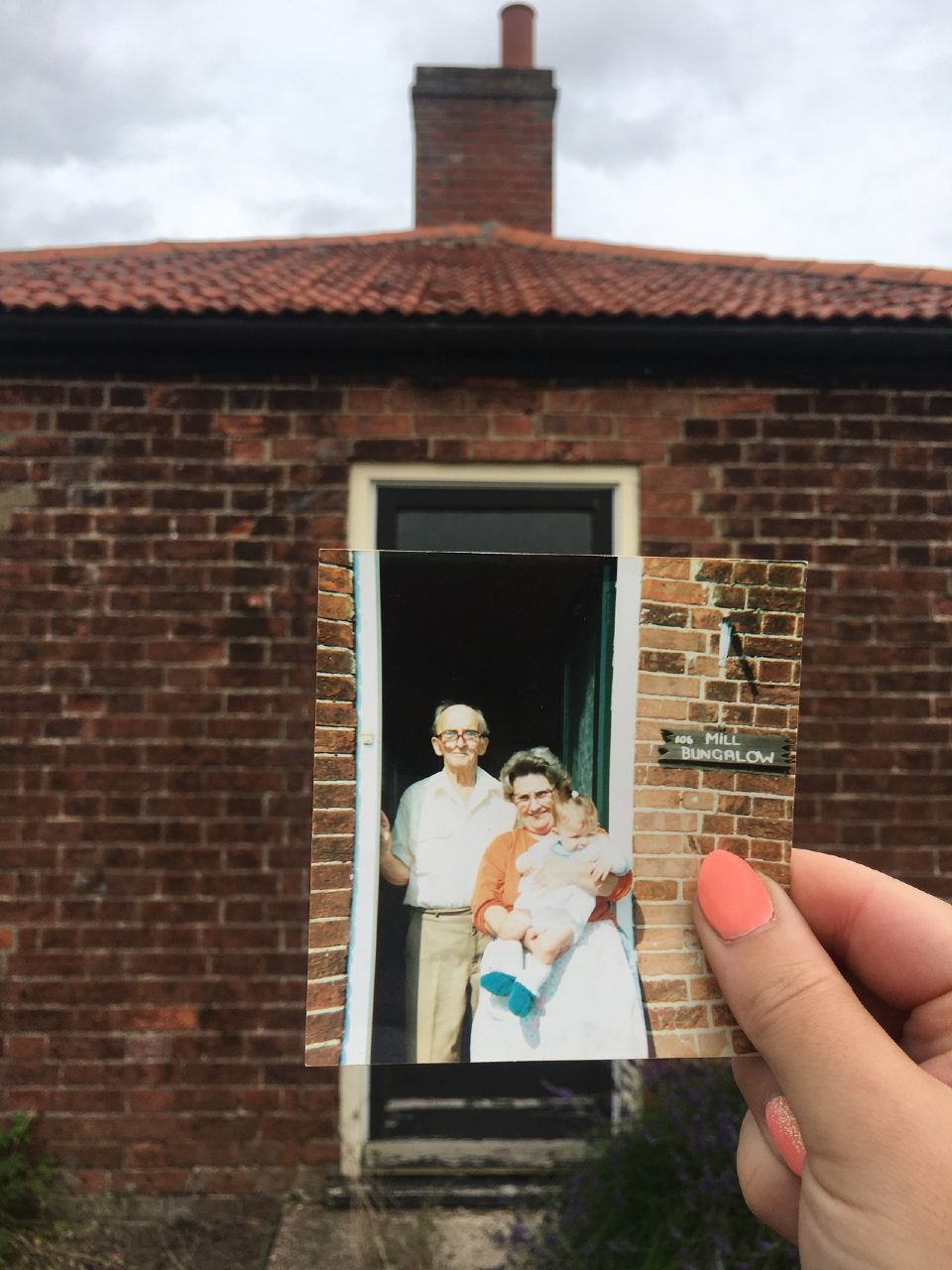 "It's hard to imagine this photo of my mum was taken in Rome nearly 50 years ago in 1969, before I was even born. I had no idea that I would one day live in this beautiful city and that she had visited here previously on holidays. I only recently came across this old photo of her in an old album and it's so nice to know that although she is no longer with us, she has been so close to where I pass by every day."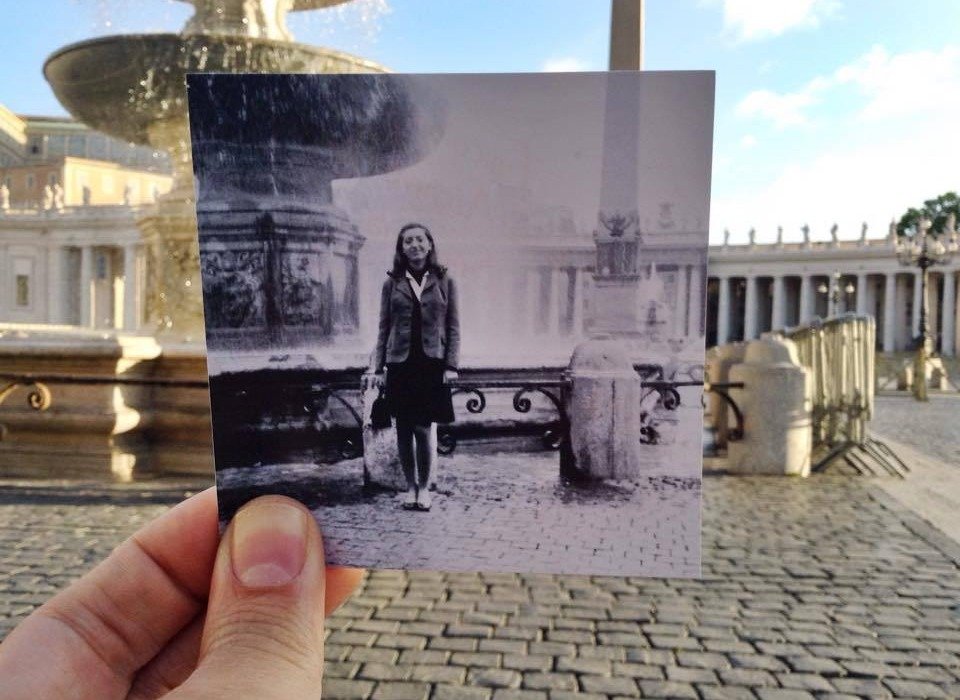 "10 years ago my Dad taught me how to ride my tricycle on our driveway. My dad has recently upgraded me from three wheels to four and taught me how to drive a car on this same driveway!"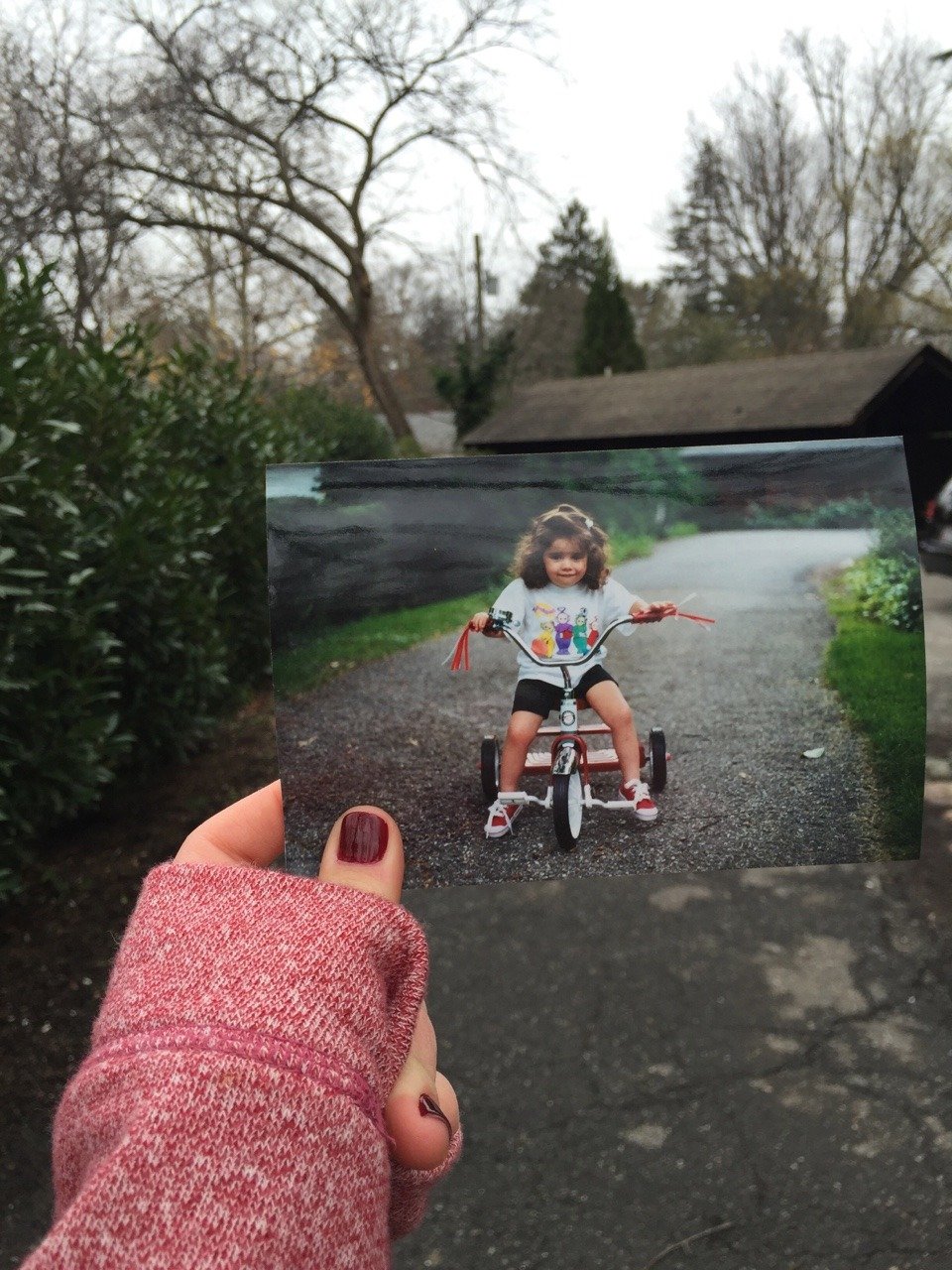 "I work with the same doctor that delivered me 21 years ago."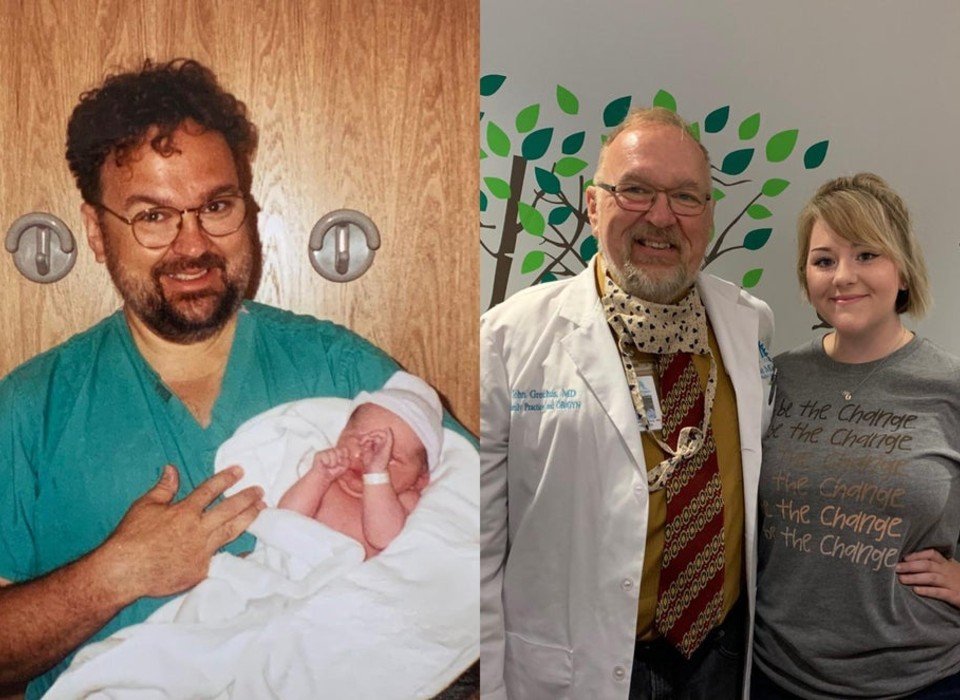 Do you have old pictures in your collection that help you remember the good times and tend to make you tear up? Have you ever tried to make a then and now photo and recreate a memorable event? Tell us in the comments section, we'd love to know!