Tire Furniture Ideas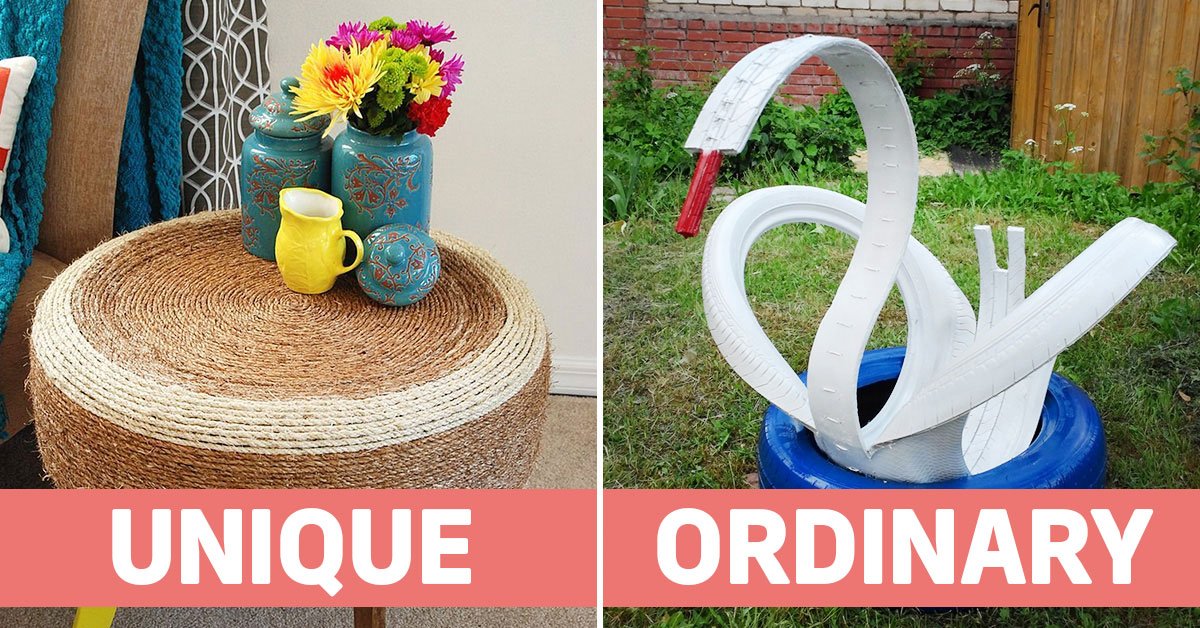 My father's garage is full of all kinds of things. In addition to an old car and a grill, it contains toolboxes and a bunch of car tires. While my mother threatens to take the latter to the trash, I browse tire furniture ideas on the Internet.
It turns out that it is quite easy to make it yourself. There are so many great options, you'd want to try making them right away. The following examples will help you decide on what to make. I love the coffee tables!
Tire Furniture Ideas
Tire Armchair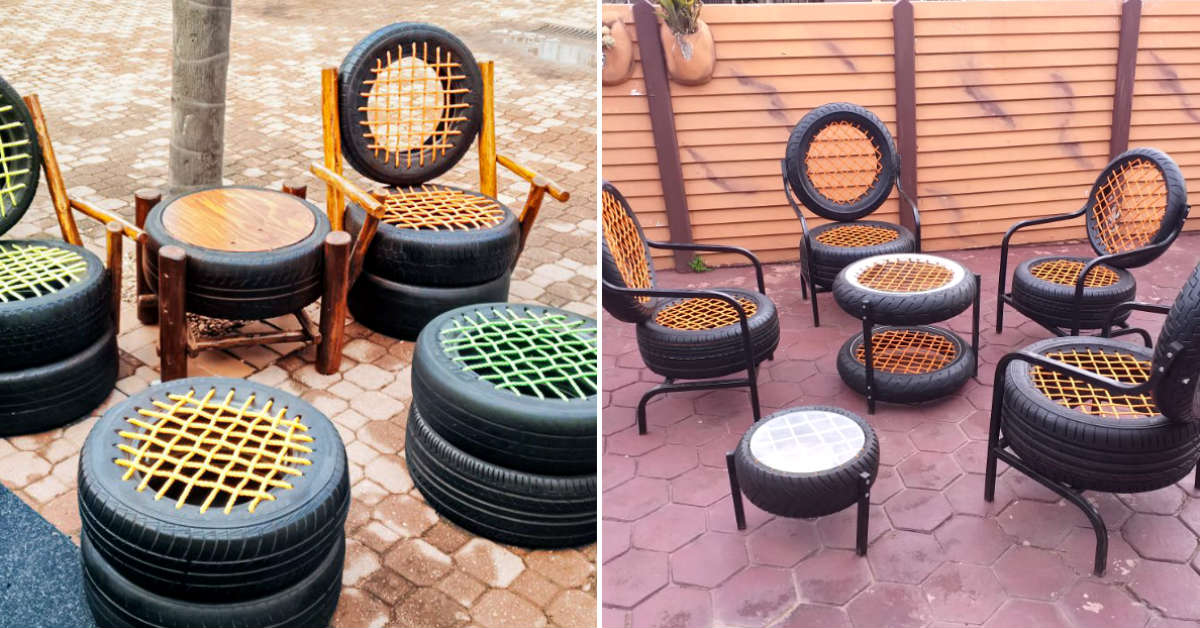 Tire furniture is, of course, best suited for outdoor use. It's budget-friendly and easy to clean. To make the chairs more interesting, complement them with metal or wood inserts. Make legs and armrests also from a harder material.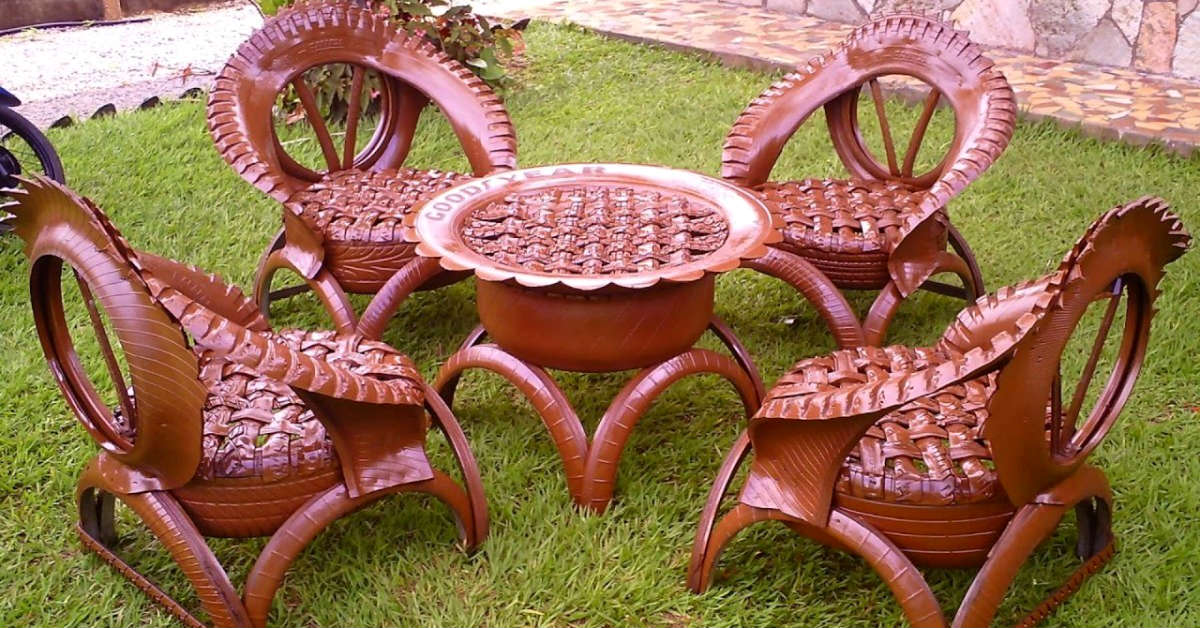 If you use your imagination, it is quite possible to make a whole furniture set from several pairs of tires. A stationery knife, paint, and some weaving experience will help you with this. Looks unrealistic, right?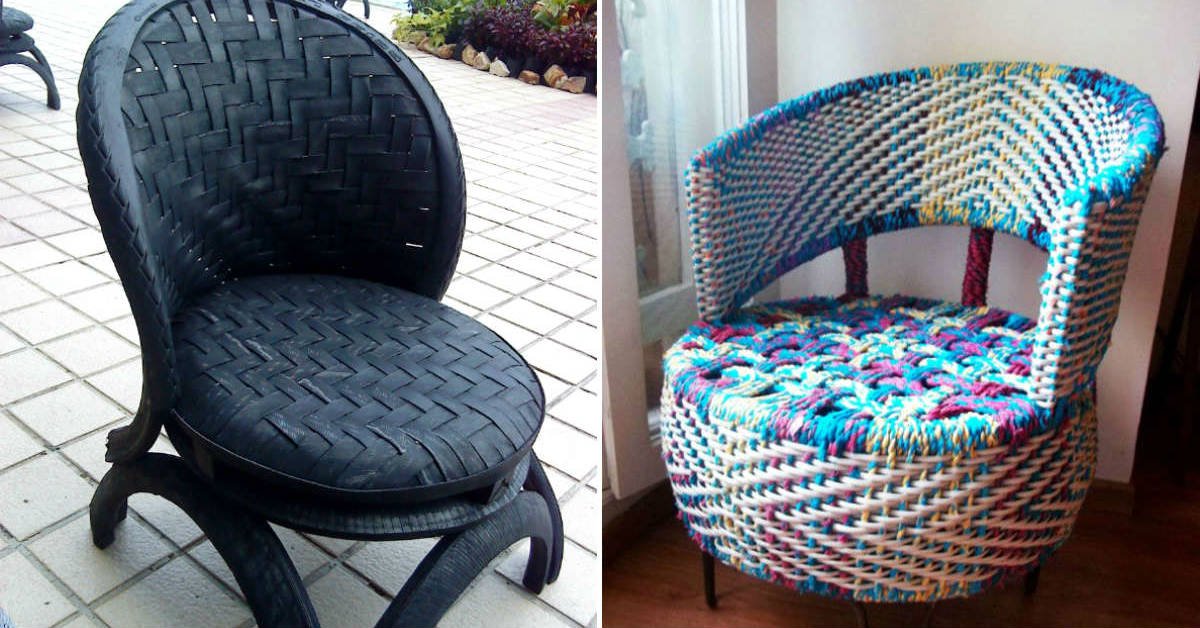 The tire armchair will decorate not only your backyard but also your living room. Choose a prettier material for upholstery, for example, woolen threads. Complete the furniture with a soft pillow and your cozy armchair is ready!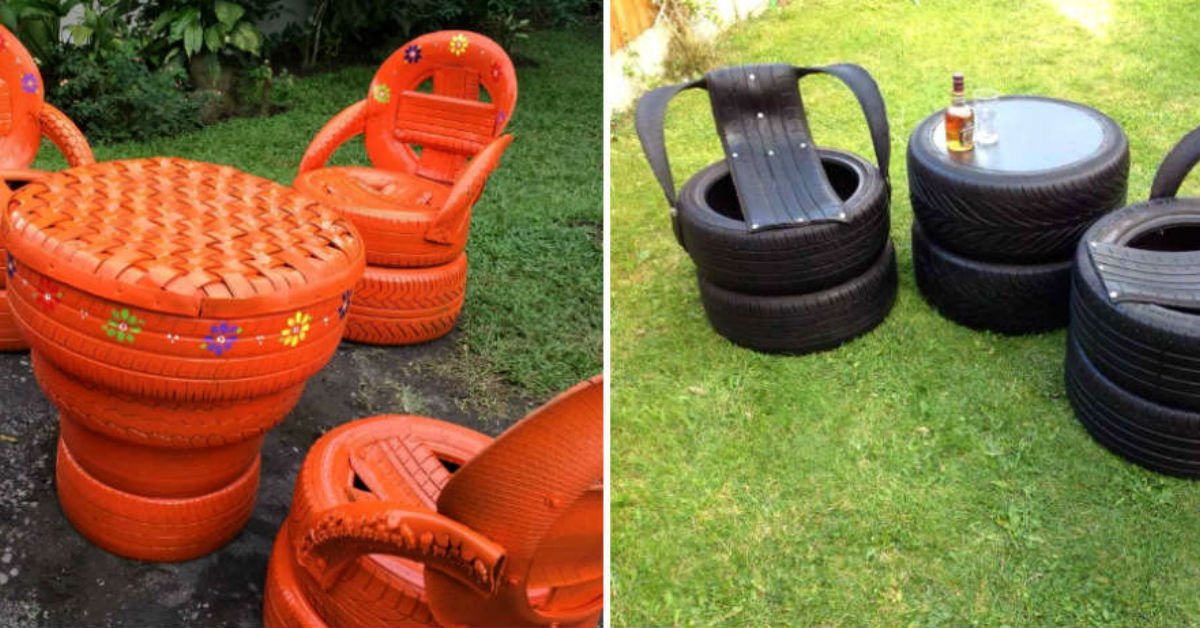 Outdoor tire chairs are best left without any upholstery fabric. In this case, you can easily wash them or wipe off the dust.
Tire Ottoman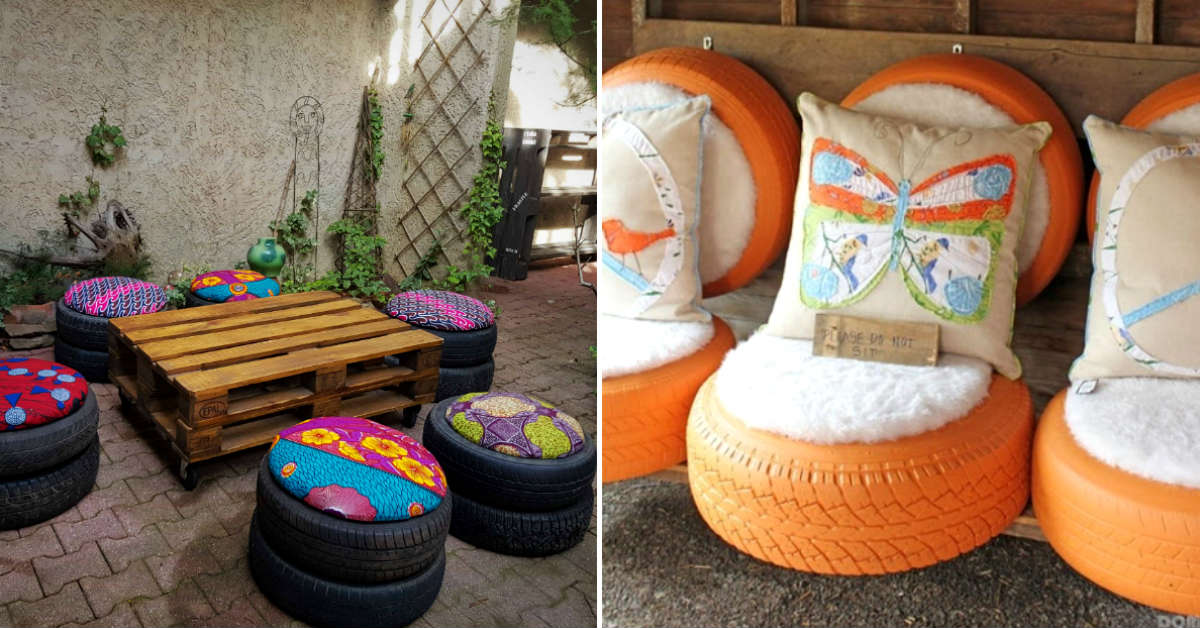 Agree, home furniture made of tires should look more comfortable and neat. If to make an outdoor ottoman it's enough to throw a pillow on two tires, then at home, such decor will be inappropriate. You need to at least mask the color of the tires.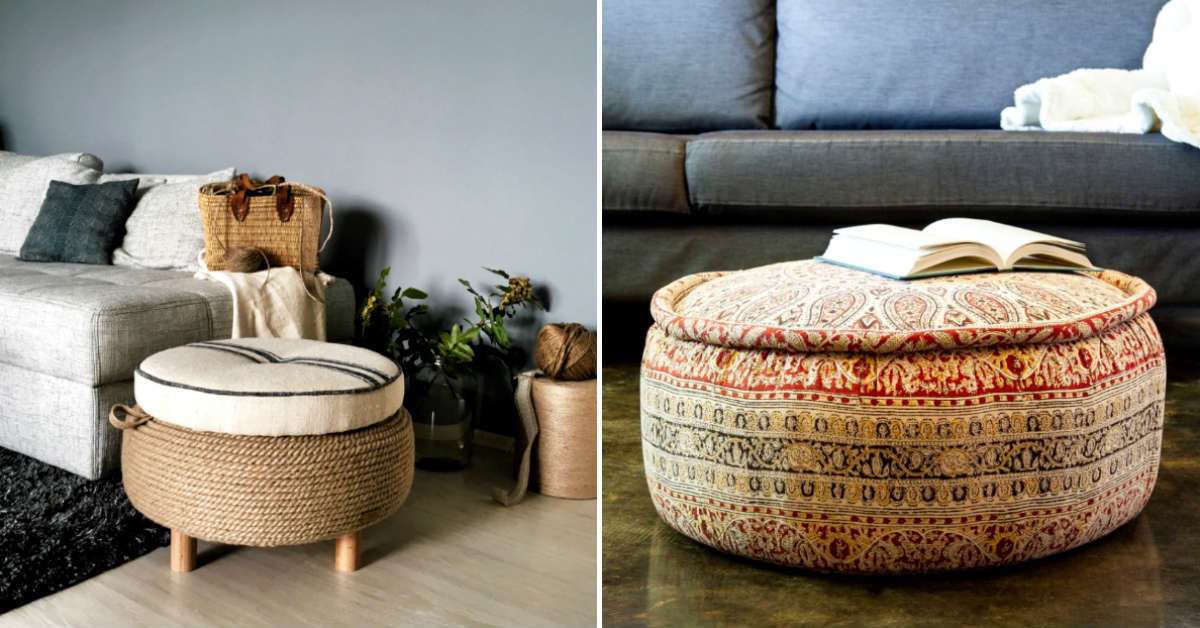 Try gluing a thick rope to the tire or covering it with fabric in warm shades. The ottoman will look more comfortable. And, of course, a soft pillow on top of your furniture won't hurt.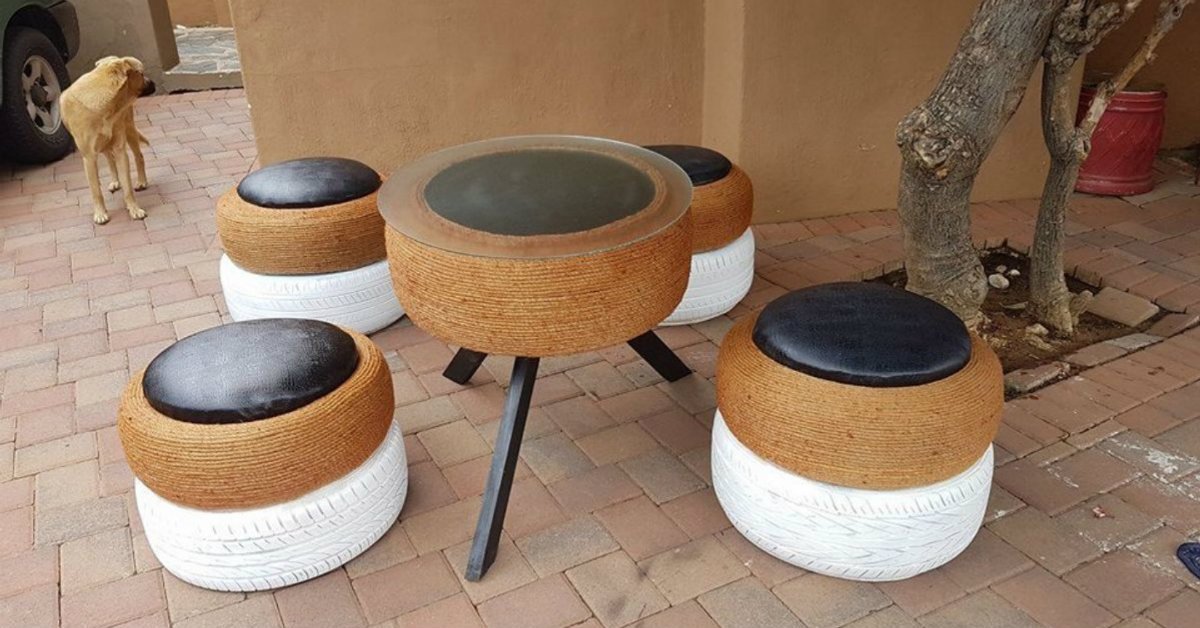 The same approach can be applied to outdoor ottomans. Agree, the option with a rope looks good both outside and inside the house.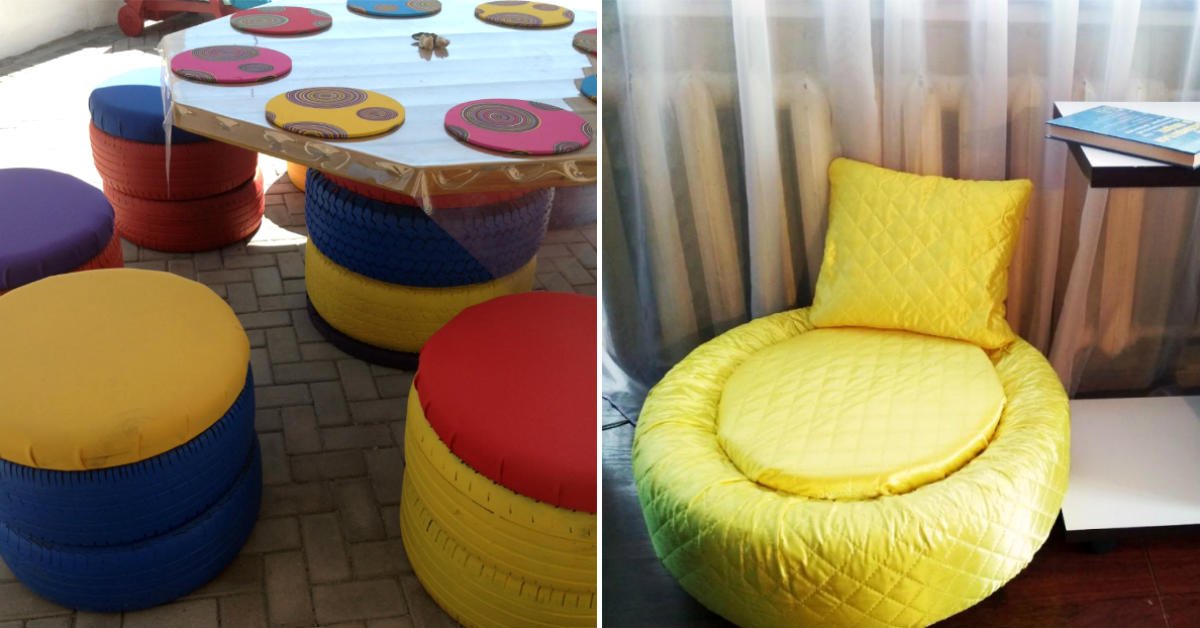 Spice up your home decor with vibrant fabrics. After all, furniture is one of the most important details both in the interior and in the exterior.
Tire Tables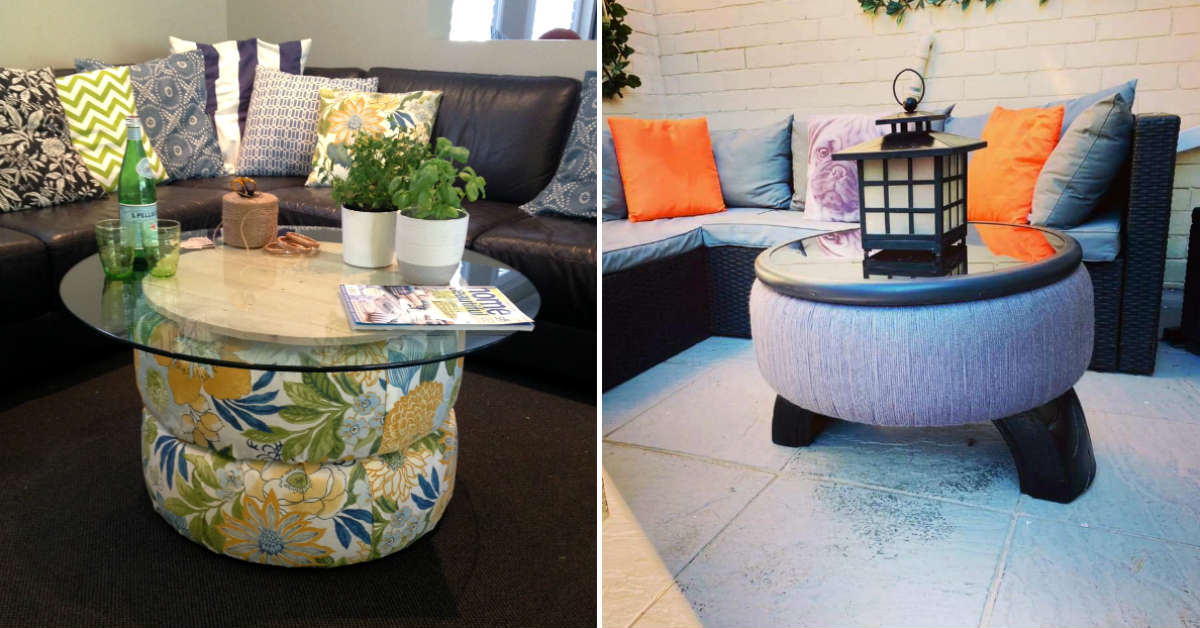 Of course, it is quite easy to make an outdoor table out of used tires. The previous photos are proof of this. But with a little imagination and a little effort, you can get a wonderful coffee table for your living room.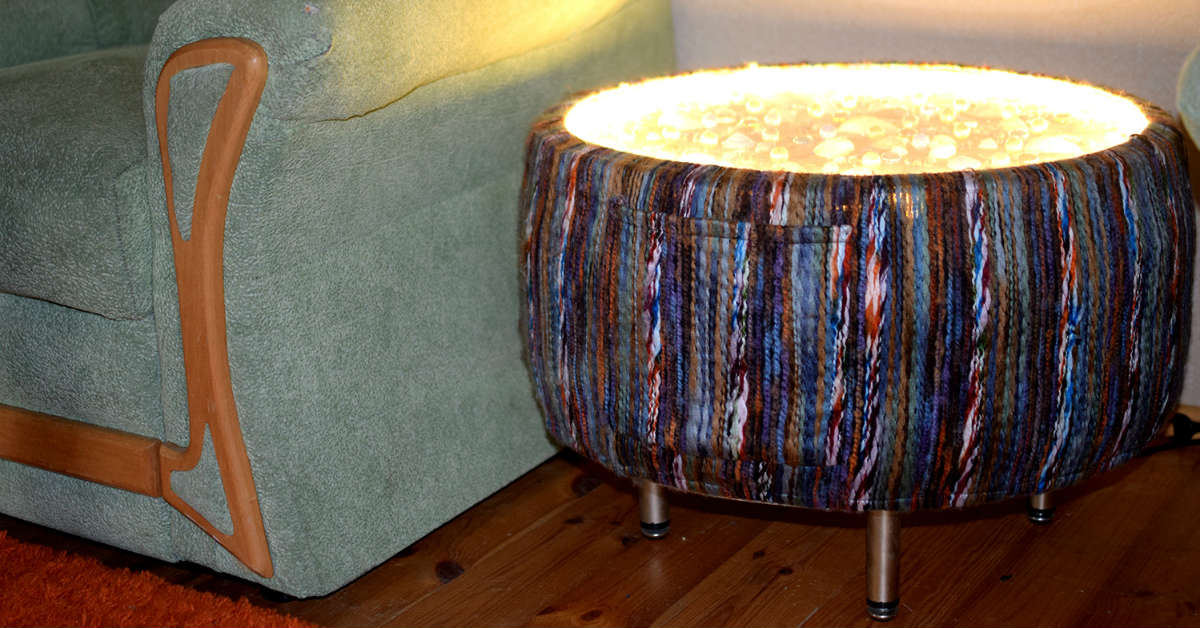 To do this, you will need the same rope or thick fabric. It would be great if it's been already used in the interior of the room. Thus, you will not only create a new piece of furniture but also complement the interior.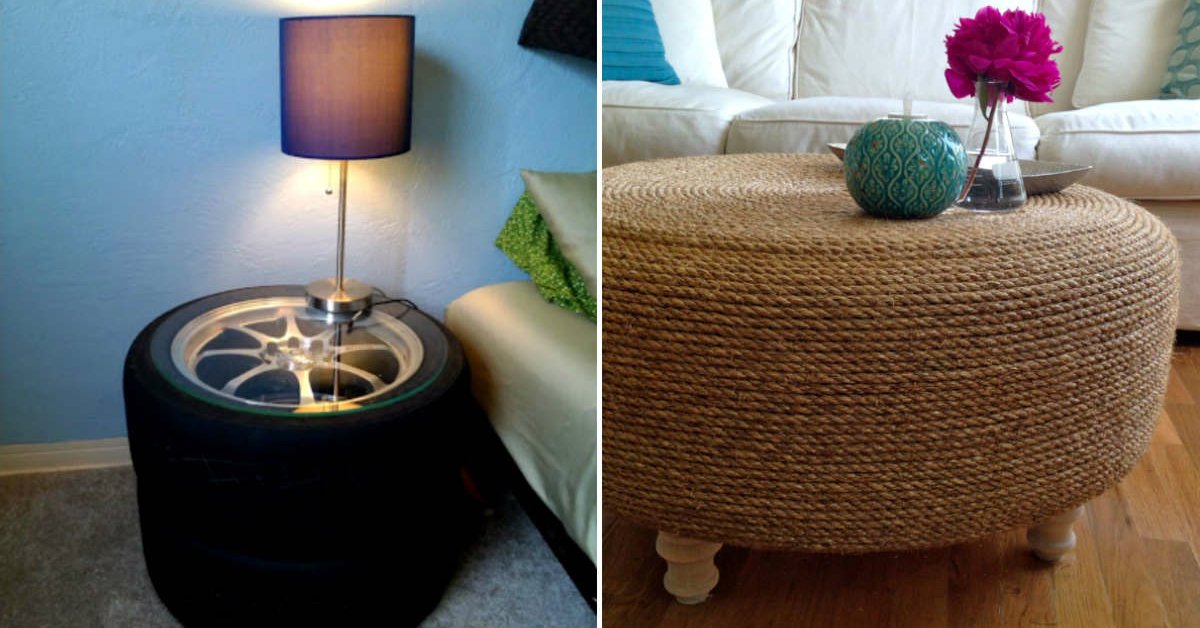 Do you want the table to glow like a lamp? Place a garland under the glass top. Now, this charming thing also illuminates the corner near the bed. It is convenient to put the mug on it without spilling tea, and you can see all the little things on the table.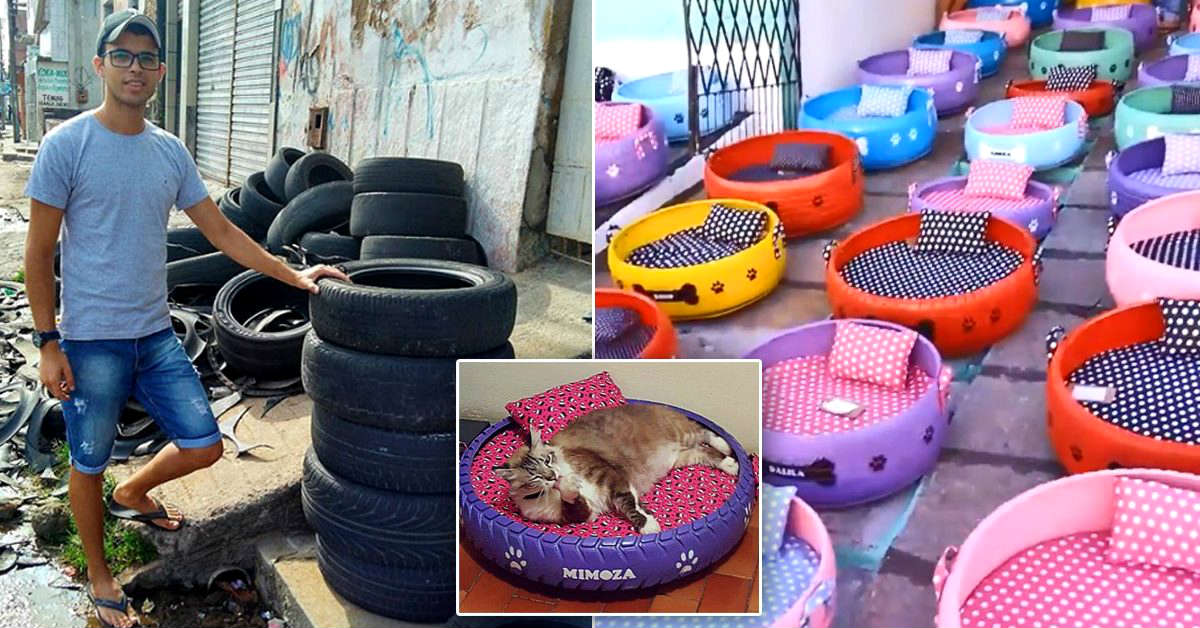 You can also make pet furniture from car tires. This is exactly what this young Brazilian craftsman did. Amarildo Silva did not only make cozy furniture for his pet, he created comfortable beds for at least a hundred cats and dogs. This way, he earned a little extra money and took care of the environment. As you can see, upcycling has become quite trendy recently!