Amazing Twig Christmas Tree Ideas to Decorate Your Wall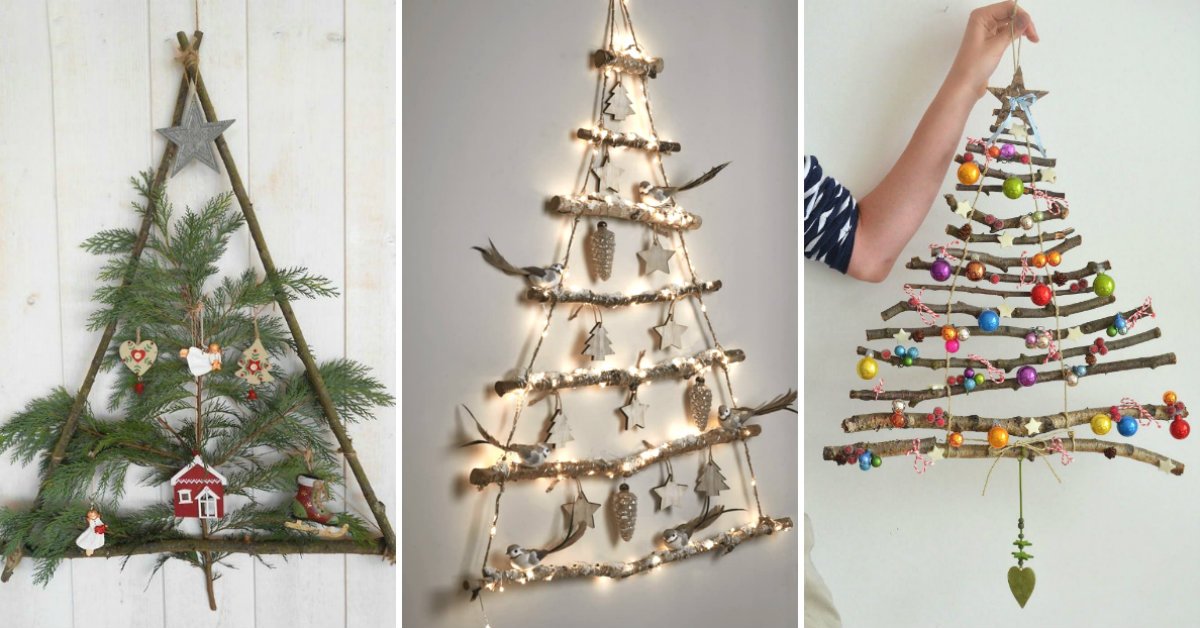 Don't plan on buying a Christmas tree this year? Or maybe just want to make a bare wall more festive? We hope that these twig Christmas tree ideas will give you some inspiration.
We've picked 11 hanging Christmas tree designs. These decorations are budget-friendly and easy to repeat.
Amazing Twig Christmas Tree Ideas to Decorate Your Wall
The combination of copper and colored glass baubles is beautiful.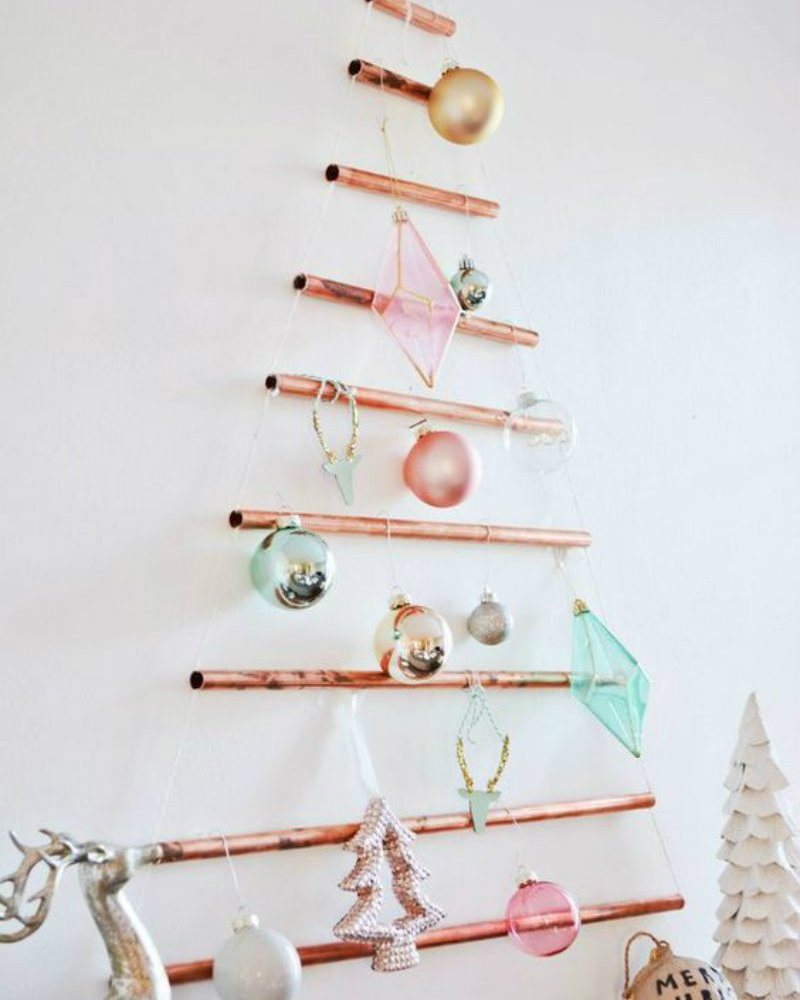 Golden ornaments and a bright garland will create a festive mood.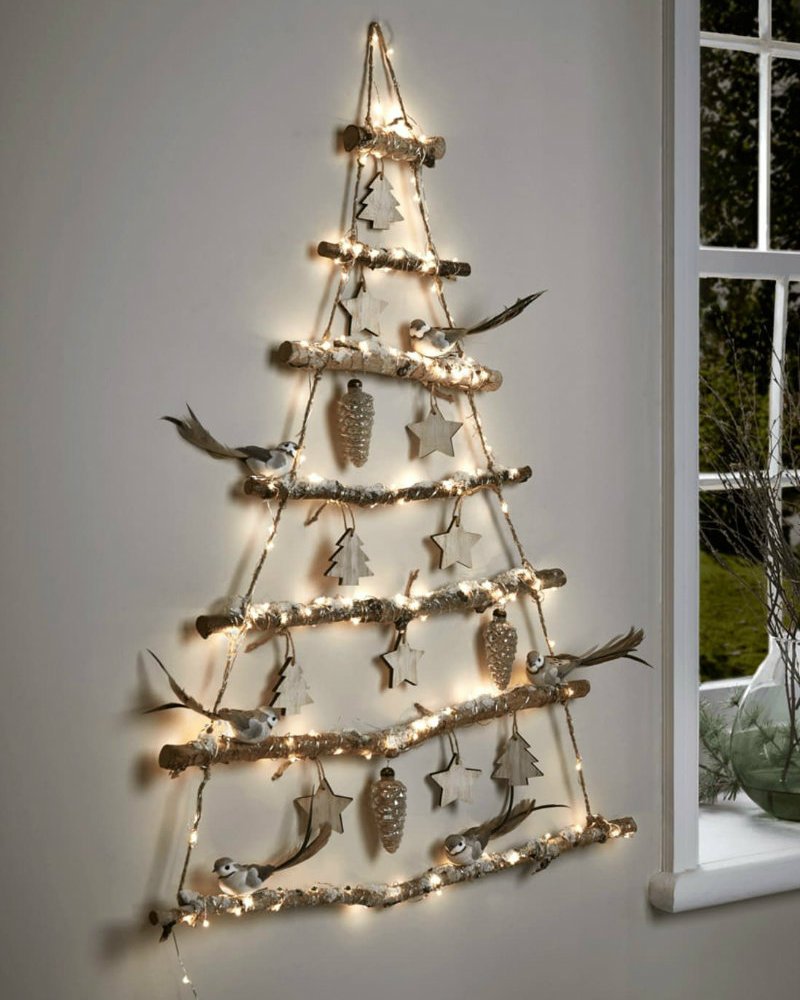 Shiny pine cones and fresh pine twigs are also great for decoration.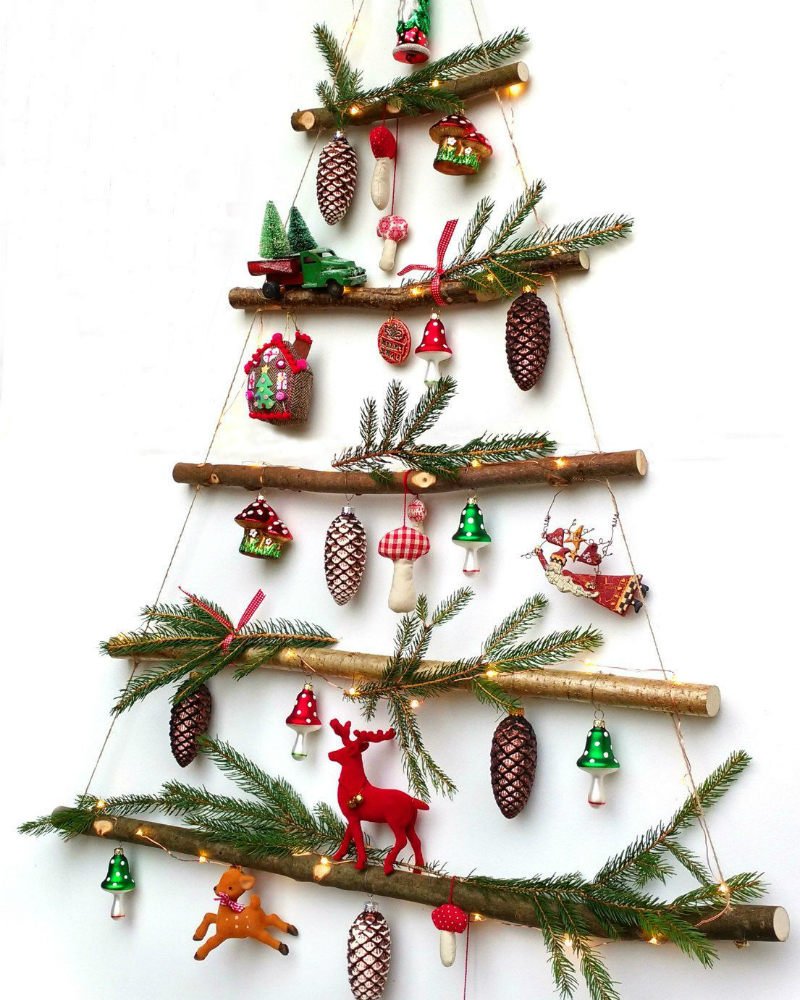 Decorate the tree with bright cardinals to create a true Christmas spirit.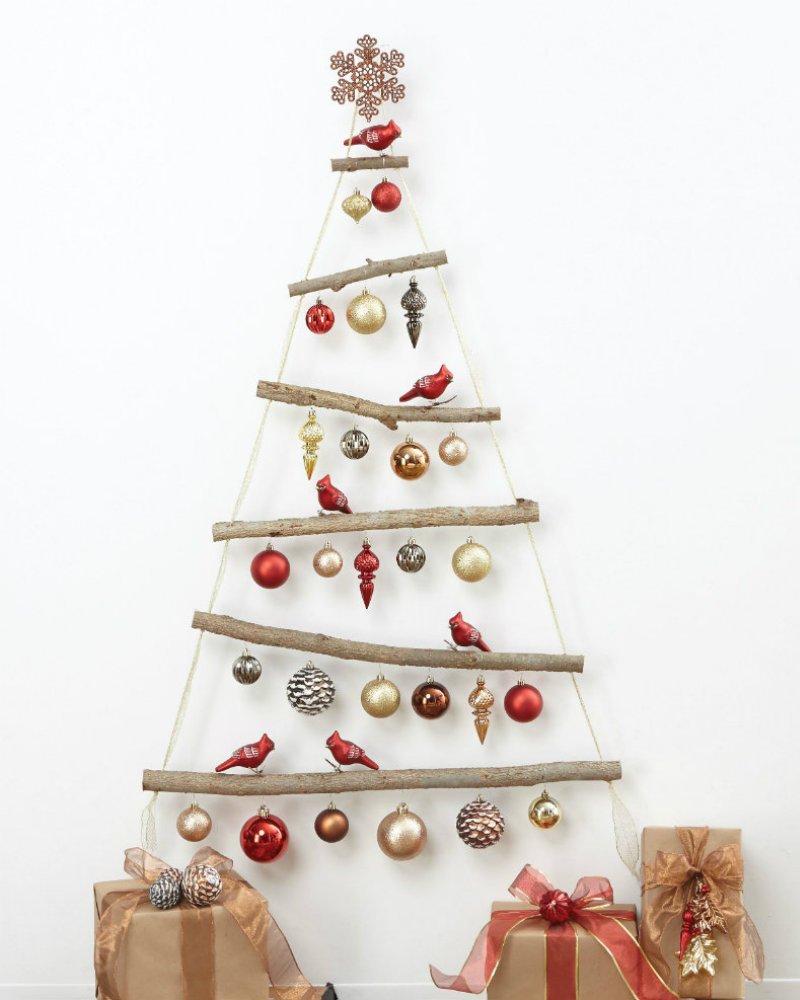 This simple design requires only a rope, a few tree branches, and wooden stars for decoration.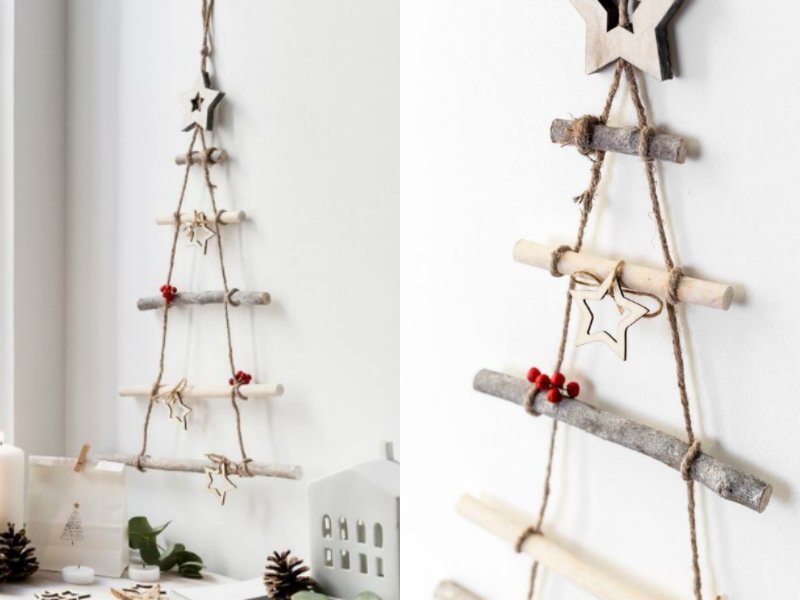 Paint several tree branches white and decorate them with golden baubles.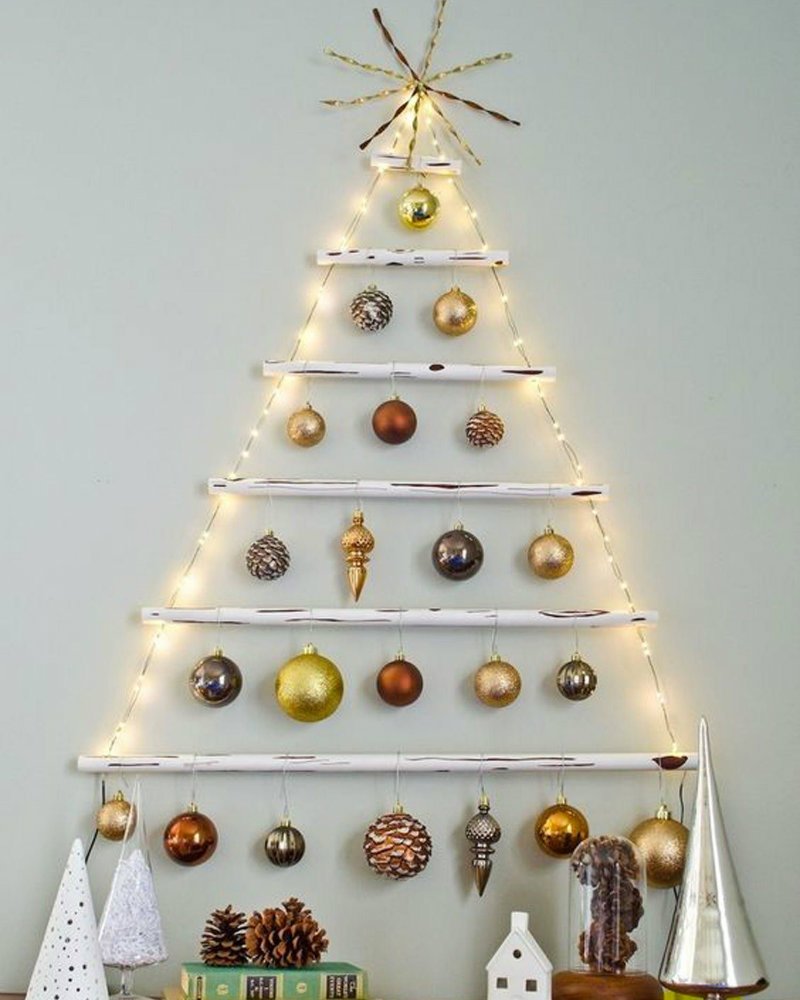 To make your tree special add some of your family photos.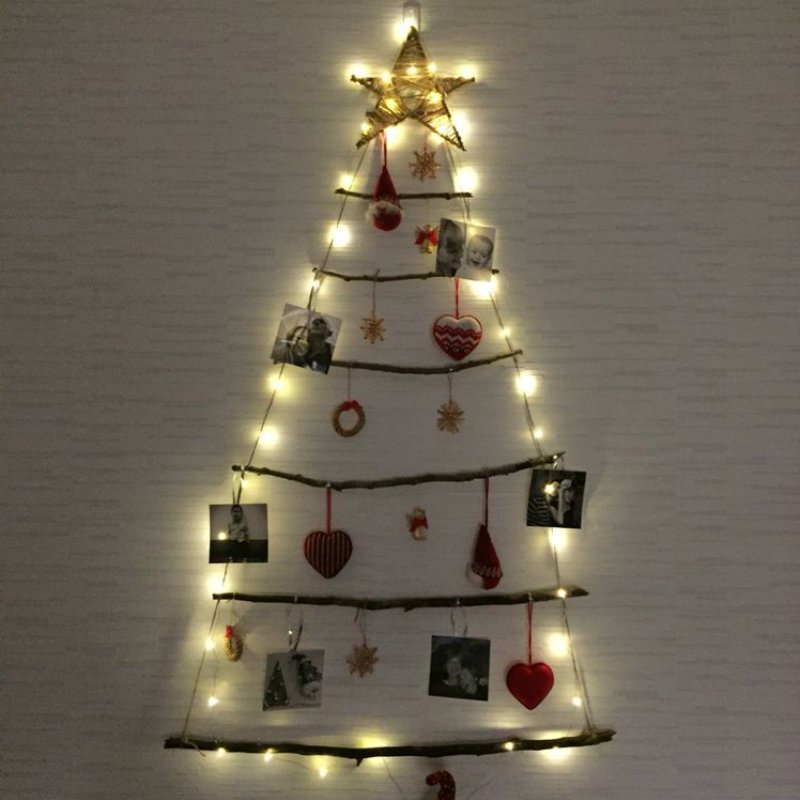 For this design, you don't even need twigs or branches.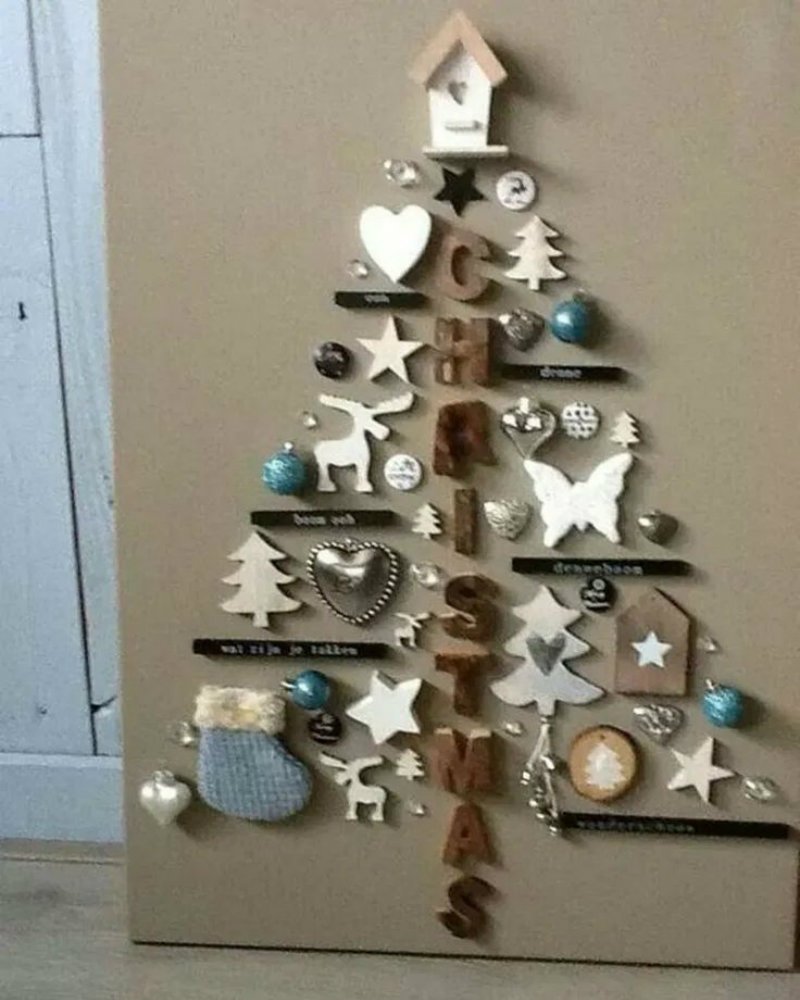 You can also make a long hanging tree and place Christmas presents under it.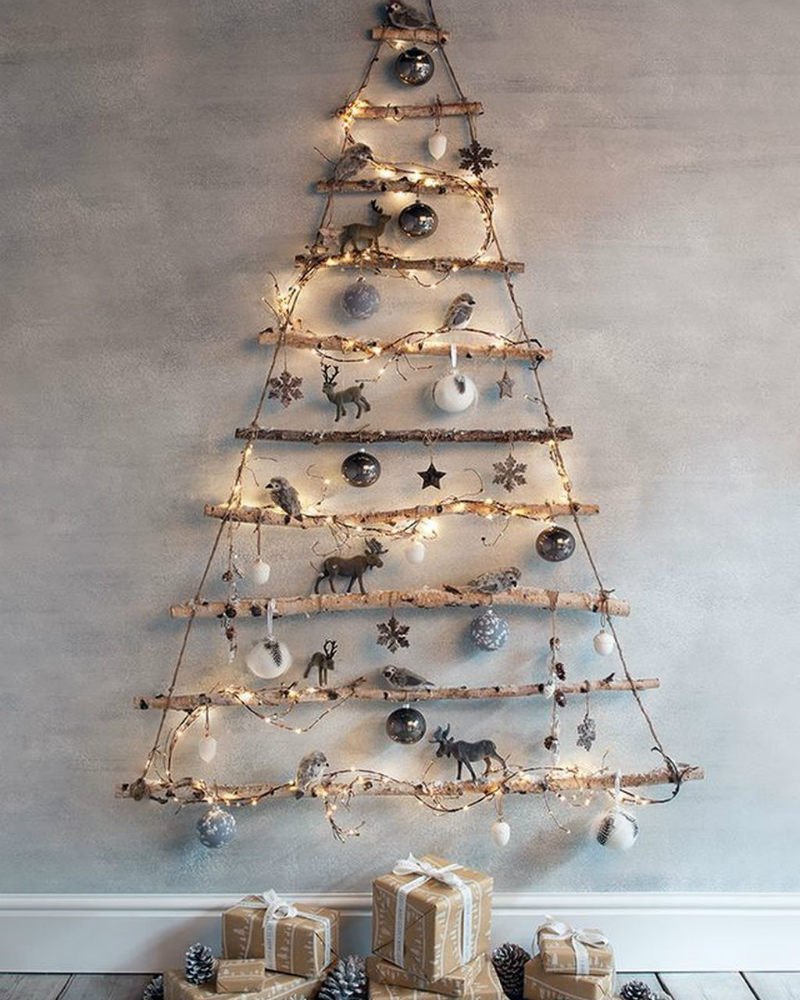 If you don't have large branches tie small twigs together.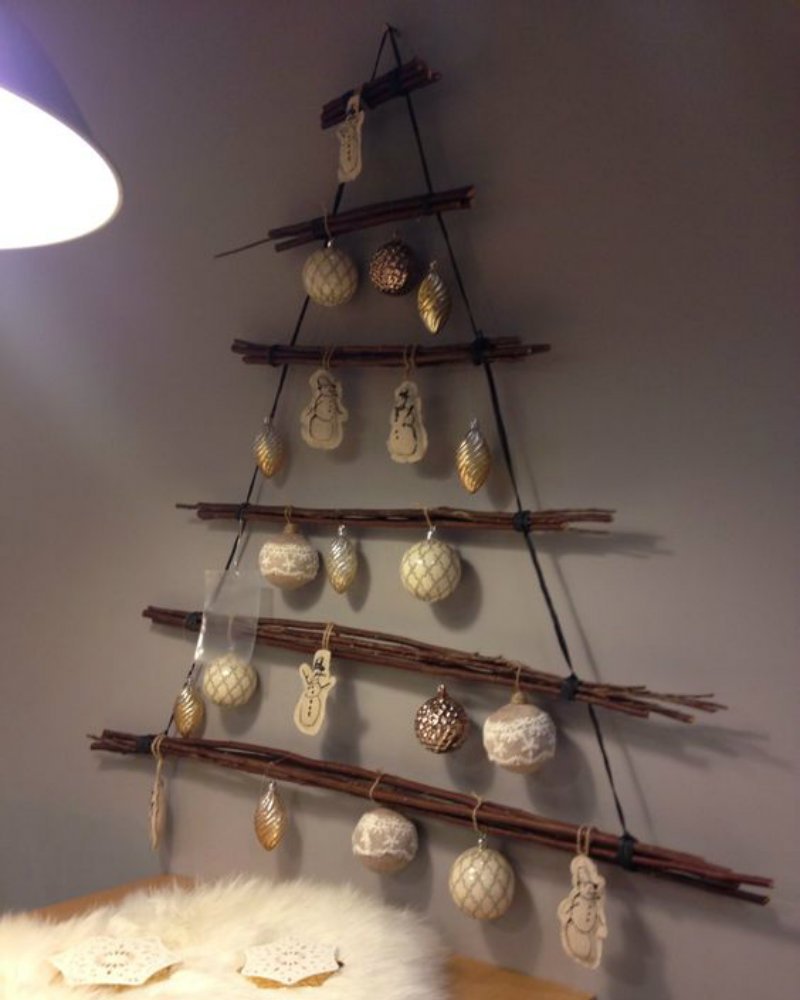 What do you think of such a minimalist design with colorful ornaments?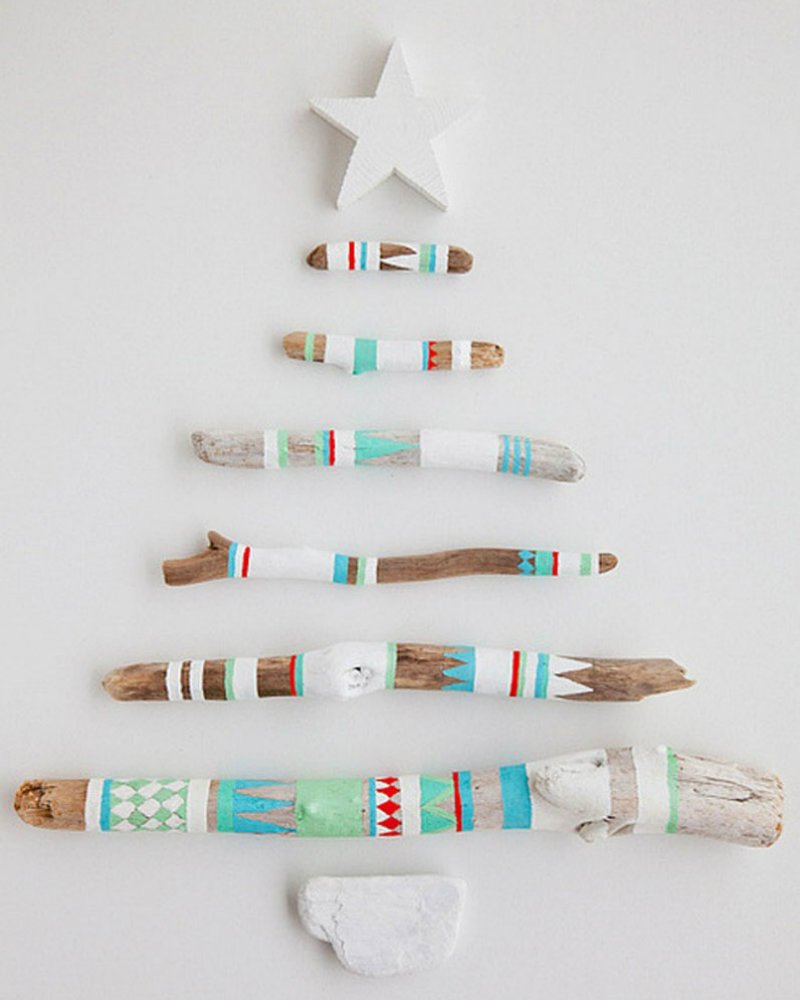 Which of these twig Christmas tree designs did you like the most? Feel free to leave your comments below!