How to Upcycle Plastic Waste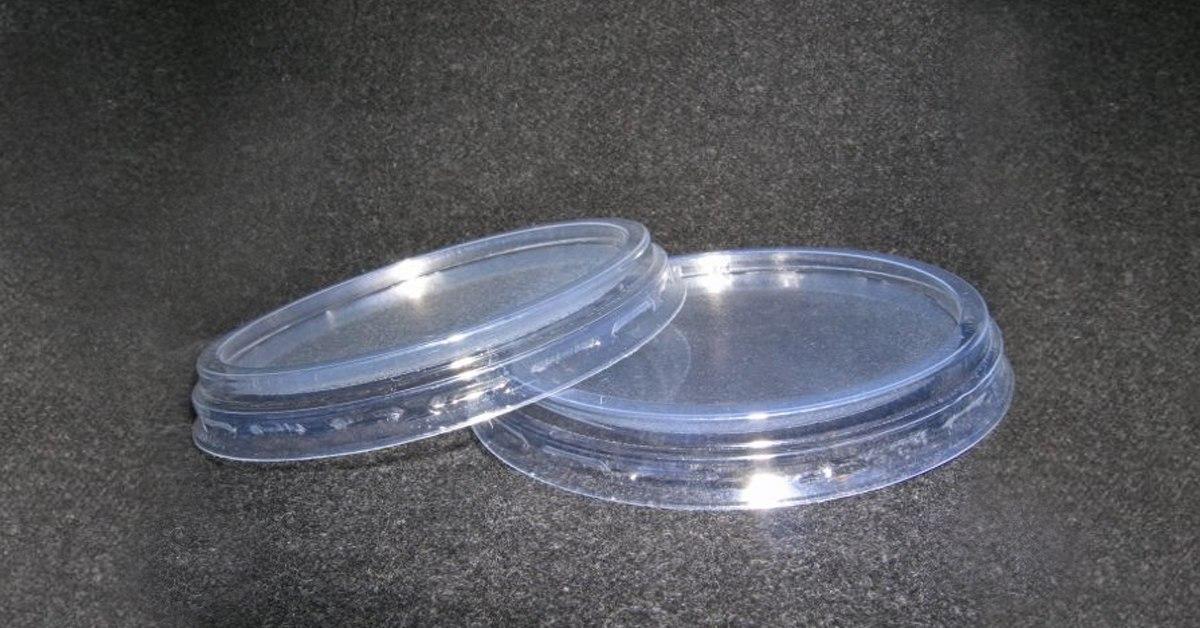 Recycling plastic waste belongs to the main challenges of our time. Unfortunately, not everyone realizes the scale of the ecological crisis. People continue to produce more garbage every year. There is a solution: you need to sort your garbage and recycle or reuse it. Today we are going to tell you how to upcycle plastic waste into something beautiful.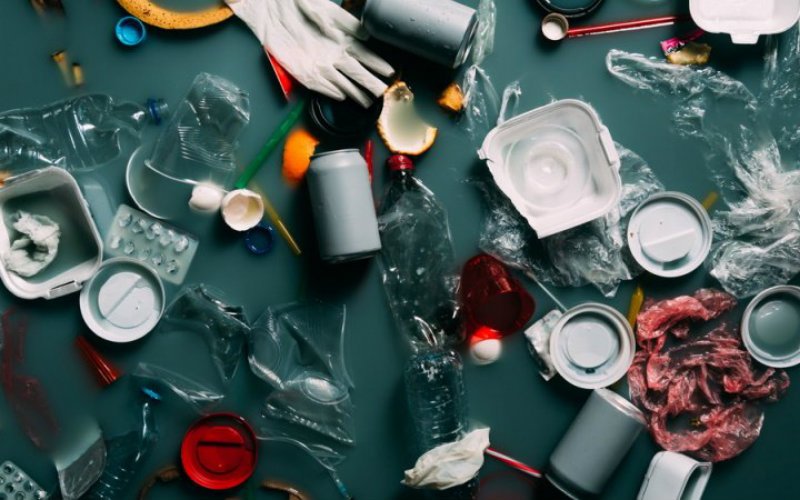 © DepositPhotos
How to Upcycle Your Plastic Waste
Inventive people see a source of creativity in any waste. You will be surprised how many interesting crafts can be made that will decorate the interior of your house.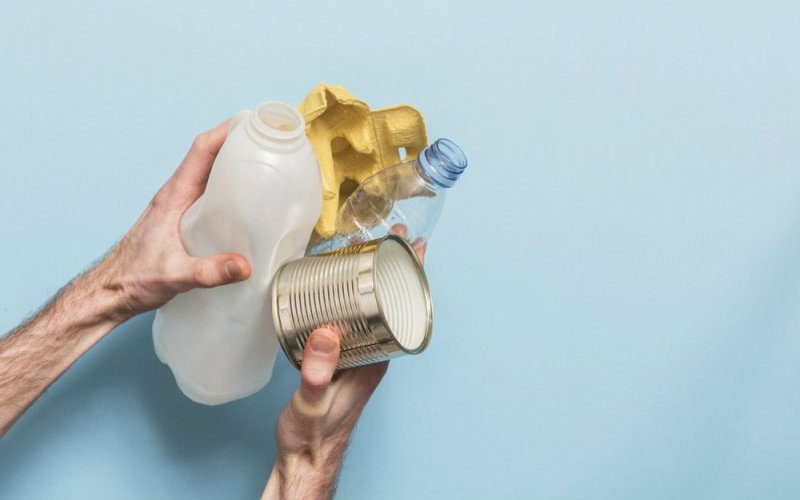 © DepositPhotos
Gift Box
A wonderful option for a handmade box, you can't even tell it's made from a bottle. Cut the middle of the bottle out, fold in half and glue in the middle, shaping it as you wish (heart, cone, square). Make the bottom and lid for the box from a hard cardboard, glue it to the plastic. Next, with colored paper or ribbon, seal the edges and decorate the box with bows, beads or fabric flowers.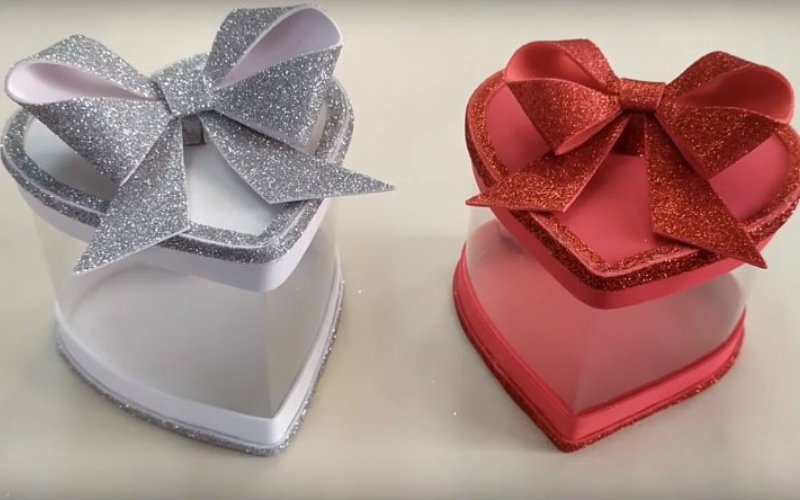 Planter
If you've been throwing out plastic buckets all this time, just take a look at the photo. Well, don't you want to make a designer flower pot? You will need paint, a piece of bagging, glue and decorative flowers.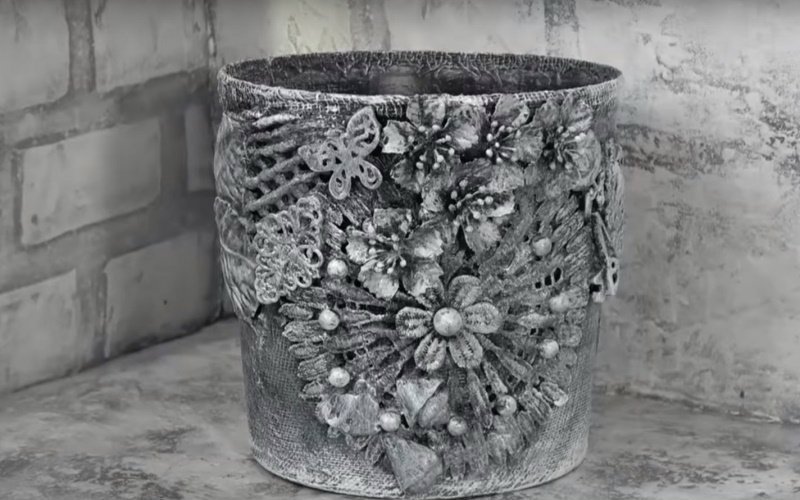 Keychain
Lids from single use food containers can make cute keychains. Outline the drawing you like the size of the lid with a felt-tip pen and place the lid in the microwave for 5 minutes. A flat pattern will quickly shrink by 3 times and become thicker. Make a small hole for the keychain using a hot needle. Now the keys will be easier to find, and there is something to give to a friend. If desired, you can paint the key chains with nail polish or acrylic paint.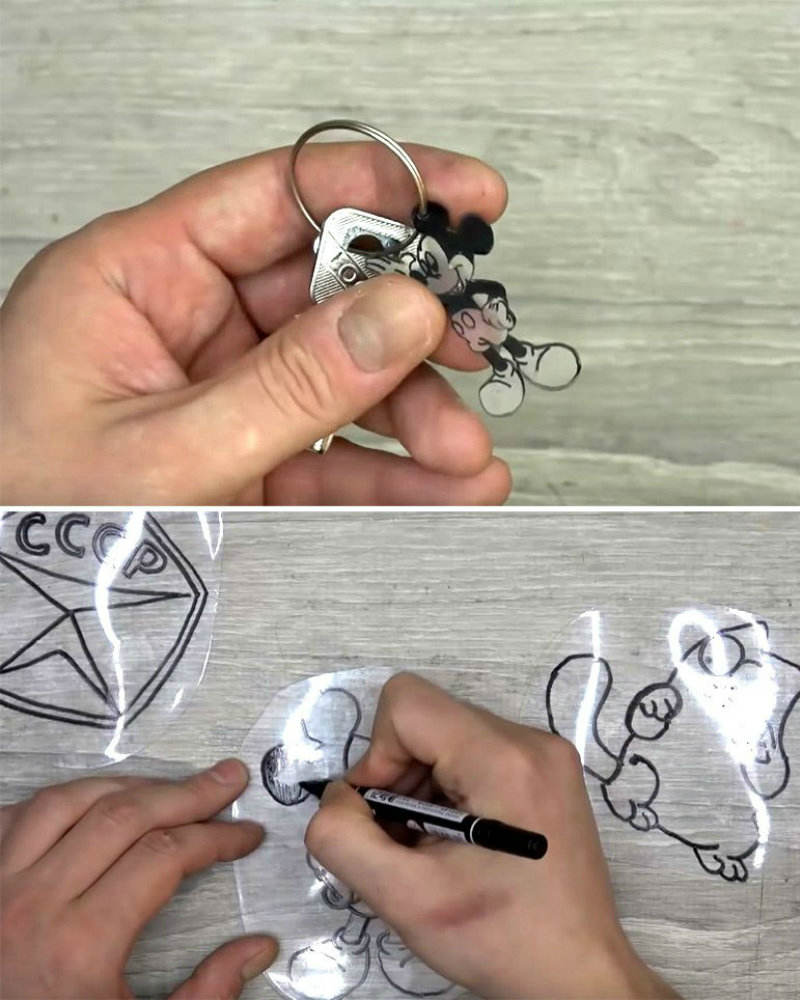 Fruit Stand
Do you know the cache-pot technique? You will need a 5 ¼ qt (5 l) bottle, glue, ribbon and decorative paper napkins. Cut the bottle in half, cut the wave-like edges to make it look more fun. Paint the parts with white paint, glue the napkin on the bottle and coat it with white glue. Next, connect the two parts, as in the picture, and decorate with a ribbon glued around the edge.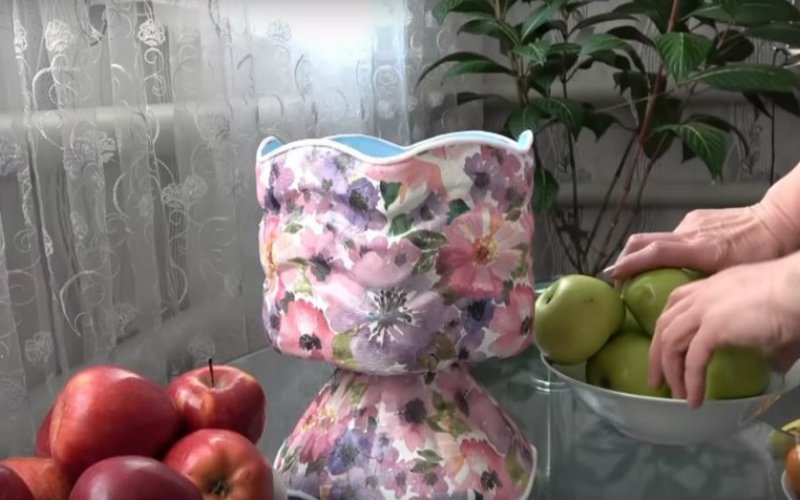 You can also make a very beautiful breadbox from a large bottle.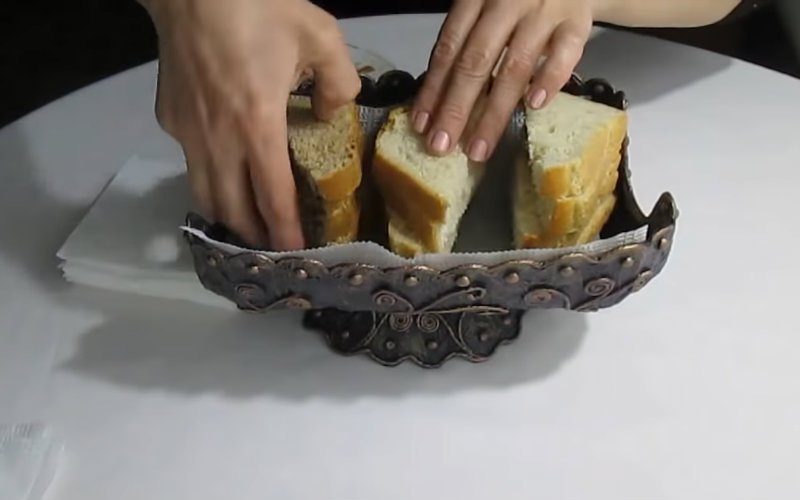 Plastic Bottle Caps Coaster
It can be a coaster for anything hot in your kitchen. Make a cardboard base of the desired shape (in this case it is a hexagon). Glue the caps around the entire perimeter. You can make a monochrome coaster or combine multi-colored lids.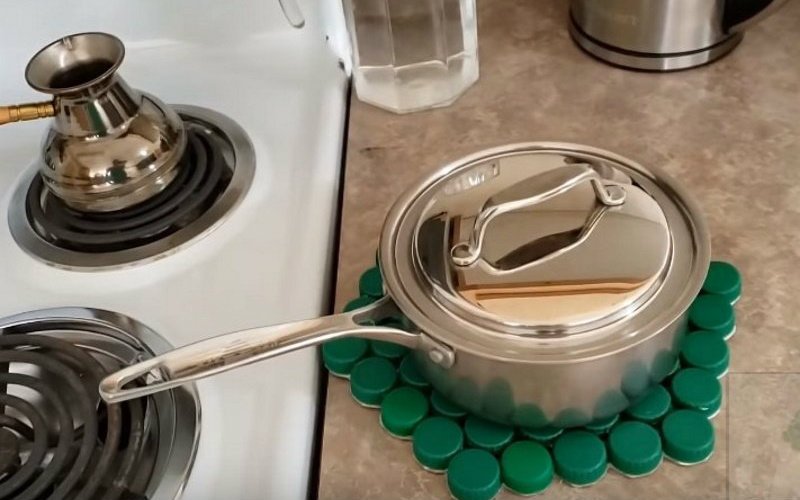 Candleholder
You can make something beautiful even from a yogurt container. Apart from two containers, you will need beads or lace, paint and glue. Cut one container a little shorter, glue them together, paint and decorate as you like.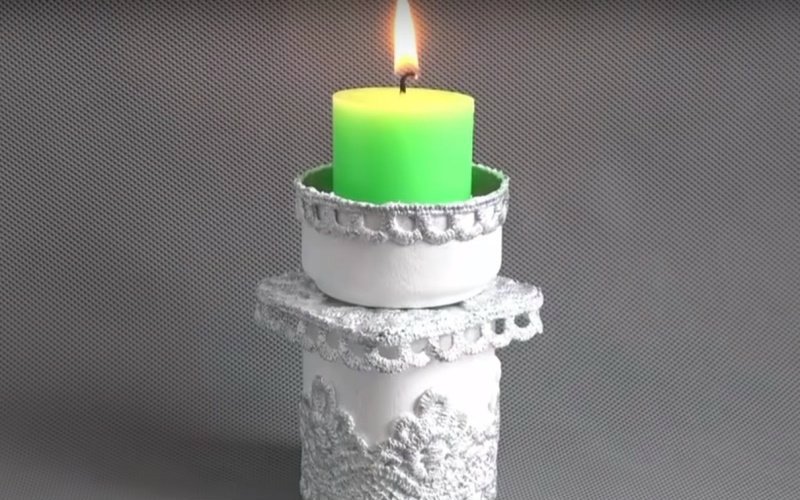 Transparent Bag
Only the bravest ones carry transparent handbags. Using plastic packaging or bottles (the important part is that they should be the same color and thickness), you can make a handbag or a unique cosmetic bag. You need to make identical plastic squares, make holes in them and crochet them together.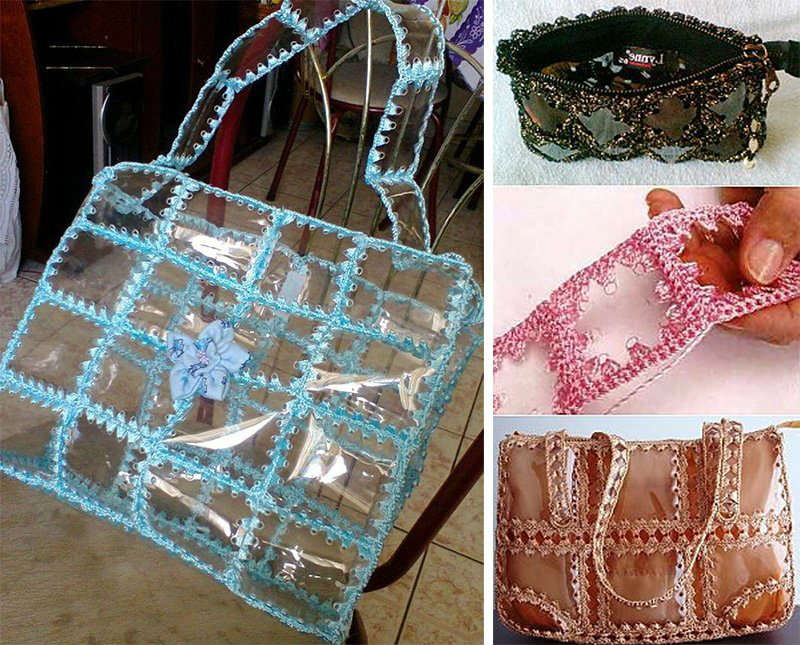 At home, you can have a container for plastic waste. Try to sort the garbage. Who knows, you may have to do crafts with the child for school tomorrow. This is an interesting activity not only for children, but also for adults.