How to Make Vegetable Pancakes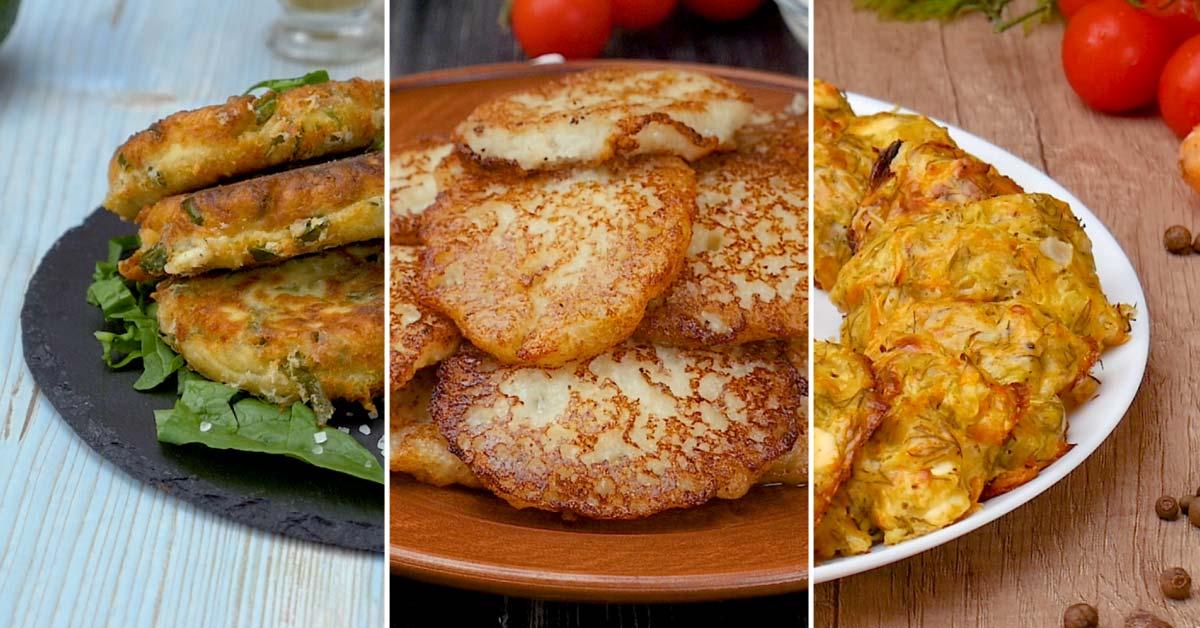 Vegetable pancakes are the most popular breakfast meal for all occasions. Crispy, golden, juicy, and fluffy, they provide you with instant energy and boost your mood!
Cook It would like to share with you a classic potato pancake recipe for a hearty breakfast and encourage you to try unusual variations of the dish: pancakes with squash and feta and spinach pancakes with ricotta and mint.
Spinach Pancakes With Ricotta and Mint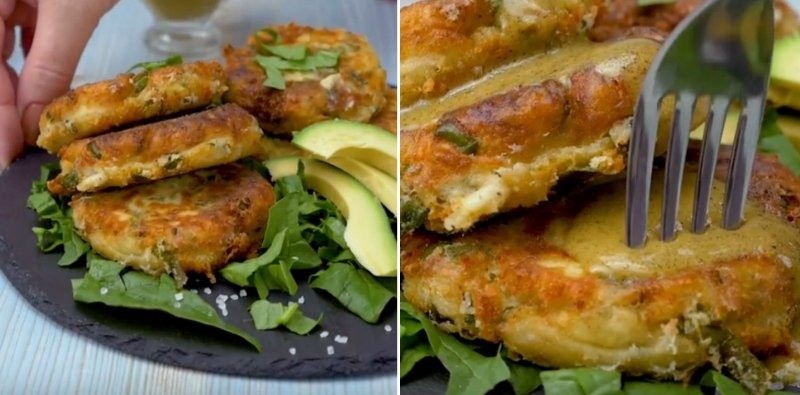 Ingredients:
For the Pancakes:
1 ⅛ lb (500 g) ricotta;
1 ⅓ oz (40 g) Parmesan;
½ tsp dried mint;
4 tbsp chopped fresh mint;
3 ½ oz (100 g) fresh spinach;
1 clove garlic;
1 egg;
2 oz (60 g) flour;
sunflower oil to taste;
salt, ground black pepper to taste.
For the Sauce:
2 tbsp mild mustard;
1 tbsp cider vinegar;
2 tbsp sunflower oil;
1 avocado;
salt, ground black pepper to taste.
Instructions:
Combine ricotta, grated Parmesan, both types of mint, and finely chopped spinach. Add egg, flour, salt and pepper to taste, and chopped garlic. Thoroughly mix the mass.
Using a spoon, form pancakes, put them on a hot frying pan brushed with oil, fry until golden brown.

For the sauce, mix mustard, salt, pepper, oil, and cider vinegar. Serve pancakes with avocado sauce and slices.
Vegetable Pancakes With Feta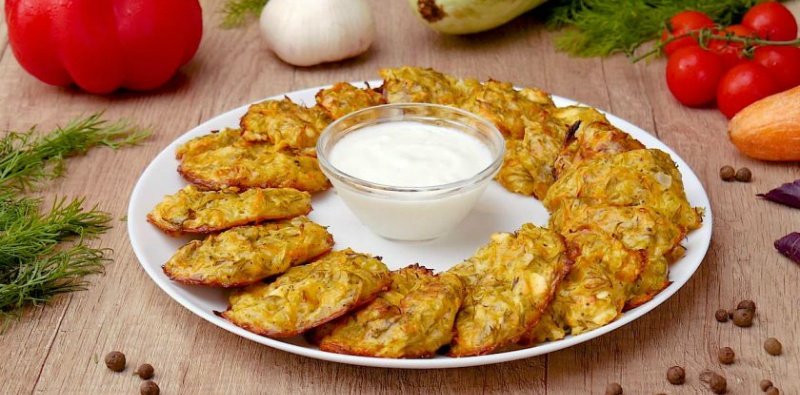 Ingredients:
1 squash;
1 carrot;
5 ¼ (150 g) feta;
2 eggs;
3 tbsp flour;
5 ¼ (150 g) yogurt;
1 bunch dill;
1 clove garlic;
sunflower oil to taste;
1 onion;
black pepper to taste,
Instructions:
Grate carrots and squash on a coarse grater. Finely chop onion and dill.

Mash feta with a fork, add eggs, flour, salt, and pepper (or pepper mix). Stir. Combine all the prepared ingredients, mix thoroughly.
Using a tablespoon, lay small pancakes out on a baking sheet greased with oil. Bake them in the oven preheated to 360 °F for 20–25 minutes.

Prepare the sauce: mix natural yogurt, chopped garlic, a pinch of salt, and a small amount of vegetable oil.
Classic Potato Pancakes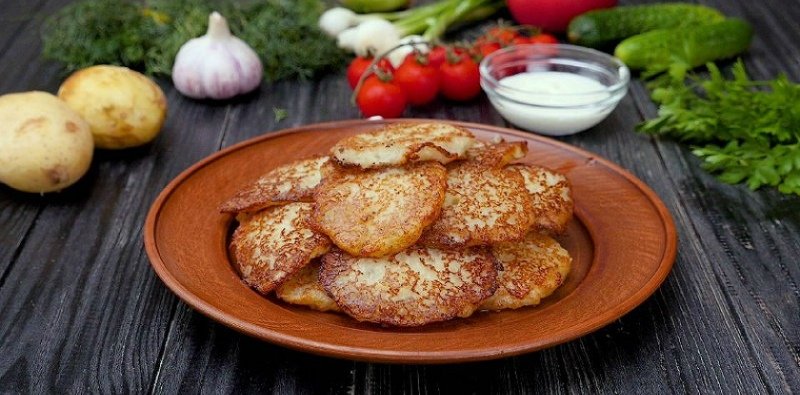 Ingredients:
2 ½ lb (1 kg) potatoes;
½ tsp salt;
8 tbsp sunflower oil;
2 onions;
black pepper to taste.
Instructions:
Grind onions in a blender, on a fine grater, or in any other convenient way.

Grind potatoes in a blender or grate on the finest grater, mix with onions, salt, pepper.
Heat a pan and pour in oil. Warm up well.

Fry the potato pancakes on both sides until golden brown.
Light yet satisfying vegetable pancakes are perfect for dinner as well. Choose a recipe, cook it, and enjoy new flavor combinations!