Expectation vs. Reality: Wedding Cake Fails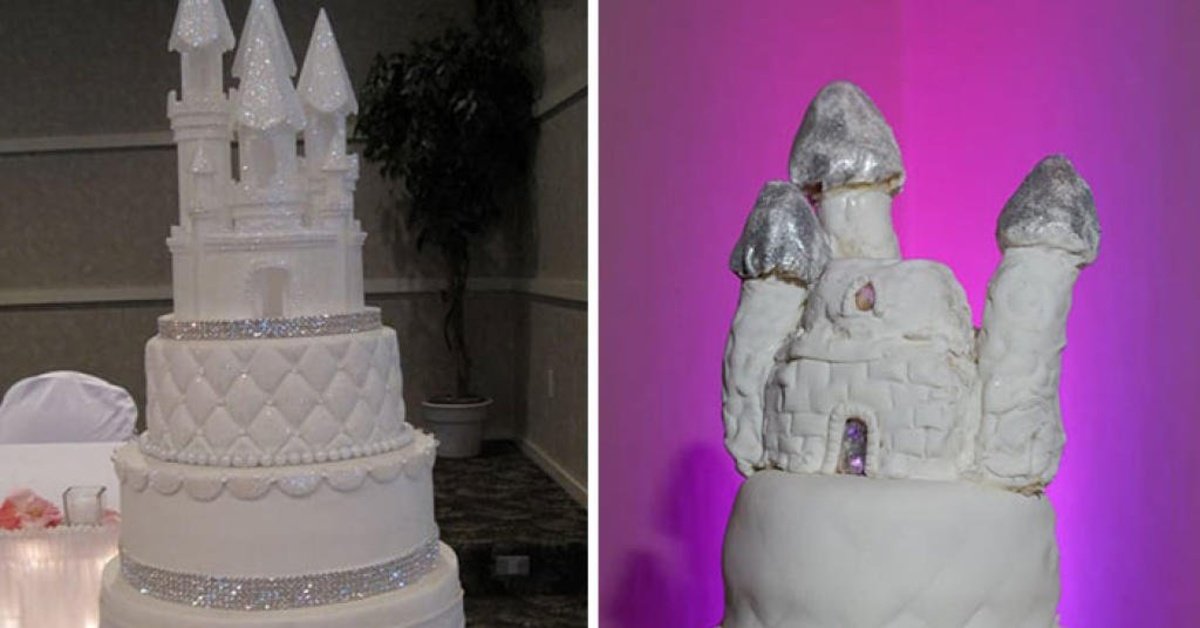 Let's face it: seeing the bride's dress, the first dance of the newlyweds, and the cake is what all wedding guests look forward to. The reception meal is, of course, important, but the wedding cake is what tends to stand out to the people in attendance. Over the years, cake decorators have been recognized as creating more than just confections — they are making works of art.
Unfortunately, however, not all of us can become baking extraordinaires. Sometimes, people get it hilariously, horribly wrong. Cook It has rounded up a selection of the worst wedding cake fails shared on the Internet. Hopefully, bakers stayed far, far away from the brides when they first lay eyes on these pastry disasters.
Wedding Cake Fails
To be honest, the result is pretty adorable, but a fail nonetheless.
The couple wanted to create something beautiful for their wedding cake, but the bride turned out looking like a pregnant sumo wrestler.

It's like the cake version of a super puffy wedding dress.
It started out great, but towers clearly are difficult to make.

Honestly, people really need to stop ordering castle cakes.
Not even close. On the bright side, the bride did get a full refund.

A different interpretation on the peacock cake of dreams.
This kind of looks like the result of a fun baking project you've done with your kids, not a wedding cake.

Hopefully, the rest of the wedding was good.
When you order a pink, white, and black striped cake and received a black, white, and purple one instead. With uneven stripes to boot!
Which of these wedding cake fails you've found the most disappointing? Feel free to share your thoughts in the comments section below.
Looking for more pastry disasters? Check out our compilation of 50 of the worst kitchen fails ever.