Melania Trump Unveils the 2020 White House Christmas Decor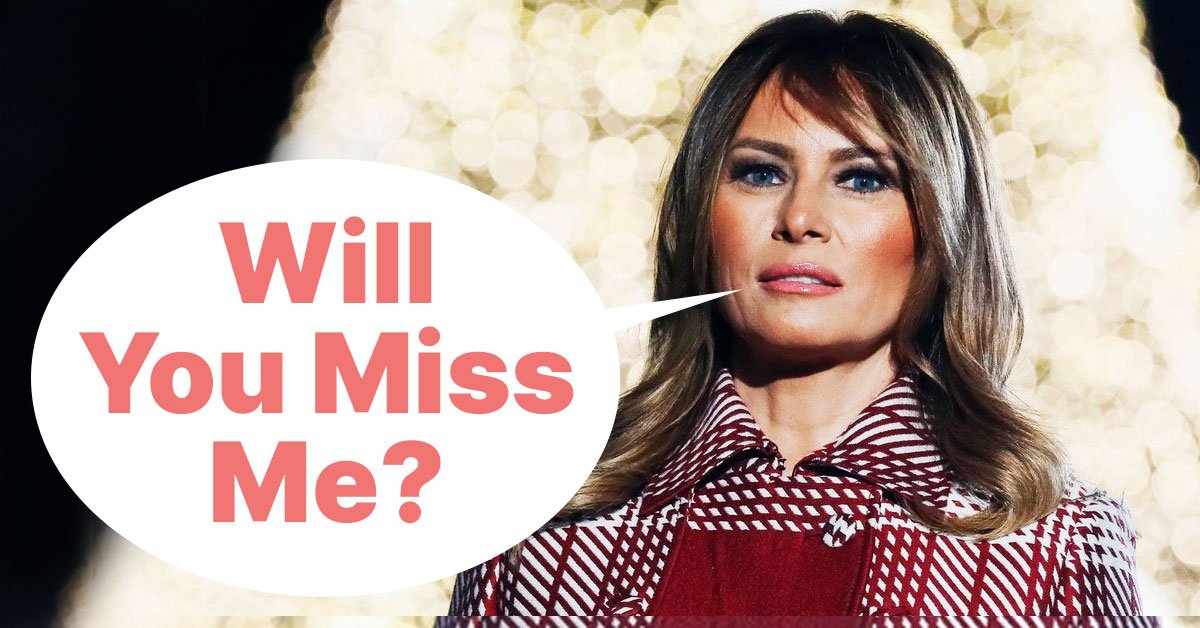 As the song goes, Christmas is just around the corner. With that in mind, the First Lady of the United States has already concluded the process of decorating the presidential residence. This year, 50-year-old Melania Trump unveiled the White House Christmas decor for the last time as the wife of an elected head of state. Nevertheless, the First Lady remains focused on her family and serving her country.
According to tradition, the first lady of the country decorates the presidential residence for the holidays. Over the past four years, Mrs. Trump's off-kilter White House Christmas decor has become a reliable source of controversy, with blood-red trees and barren white branches. This time, however, she has outdone herself.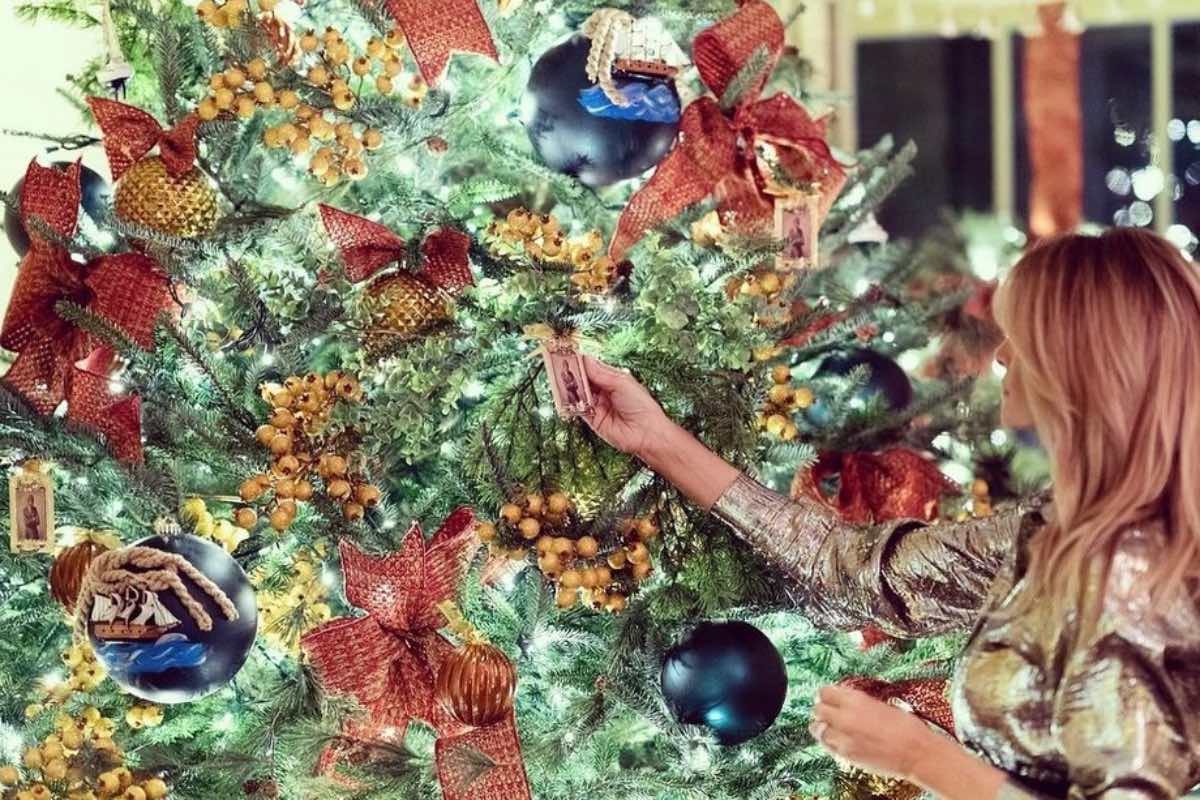 © Instagram
Christmas Decor for the Trumps' Final Holiday Season at the White House
This year, the 45th President of the United States and his lovely wife will be celebrating their final holiday season at the White House, and the First Lady tackled the task of decorating for Christmas splendidly, going with a more familiar Christmas décor.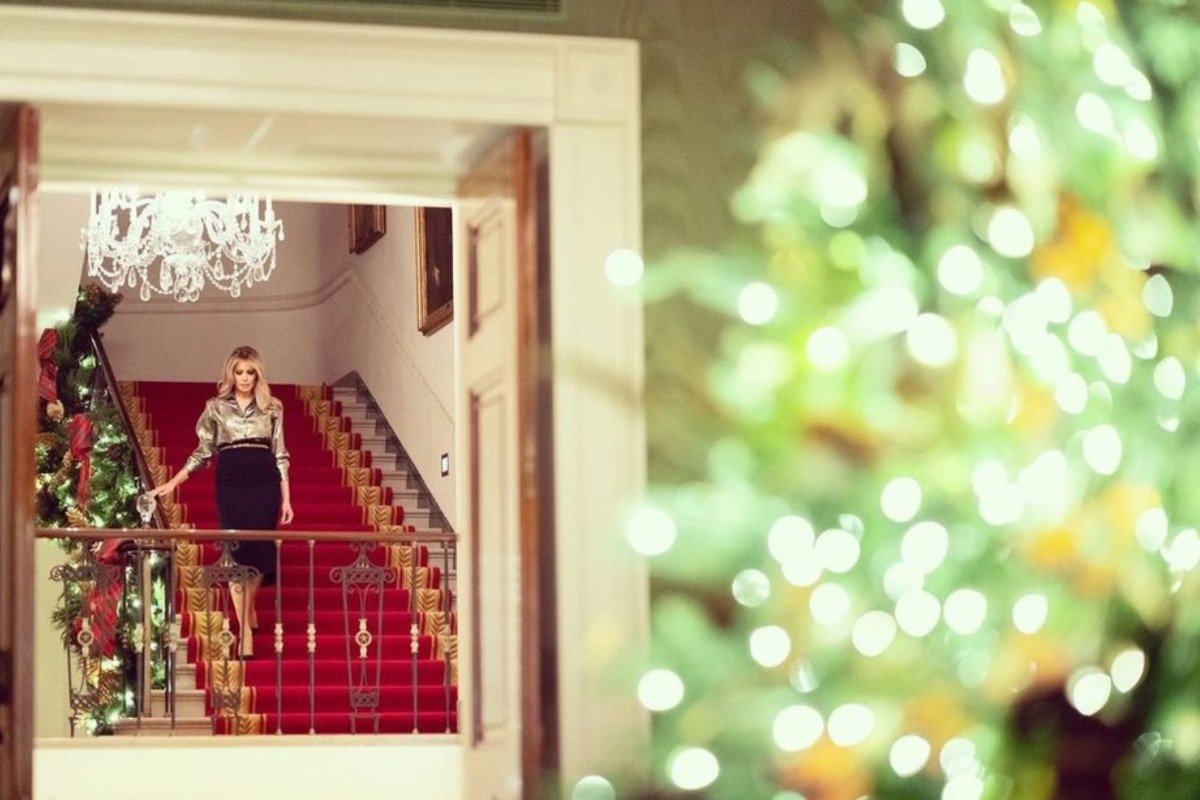 © Instagram
Mrs. Trump chose "America the Beautiful" as the theme for this year's holiday decorations. As Melania herself notes in her Twitter post, she wanted to "pay tribute to the majesty of our great Nation."
During this special time of the year, I am delighted to share "America the Beautiful" and pay tribute to the majesty of our great Nation. Together, we celebrate this land we are all proud to call home. #WHChristmas pic.twitter.com/fdZmB3rdXL

— Melania Trump (@FLOTUS) November 30, 2020
Christmas decorations took over the halls and rooms of the White House for the holidays: traditional green trees with red, gold, and silver decorations and white lights. This year's official White House Christmas tree stands in the Blue Room and is more than 18 feet tall. Ornaments made by students across the country, who were asked to depict what makes their state beautiful, dangle from the enormous Fraser fir, along with the national symbols — the U.S. flag and golden eagle.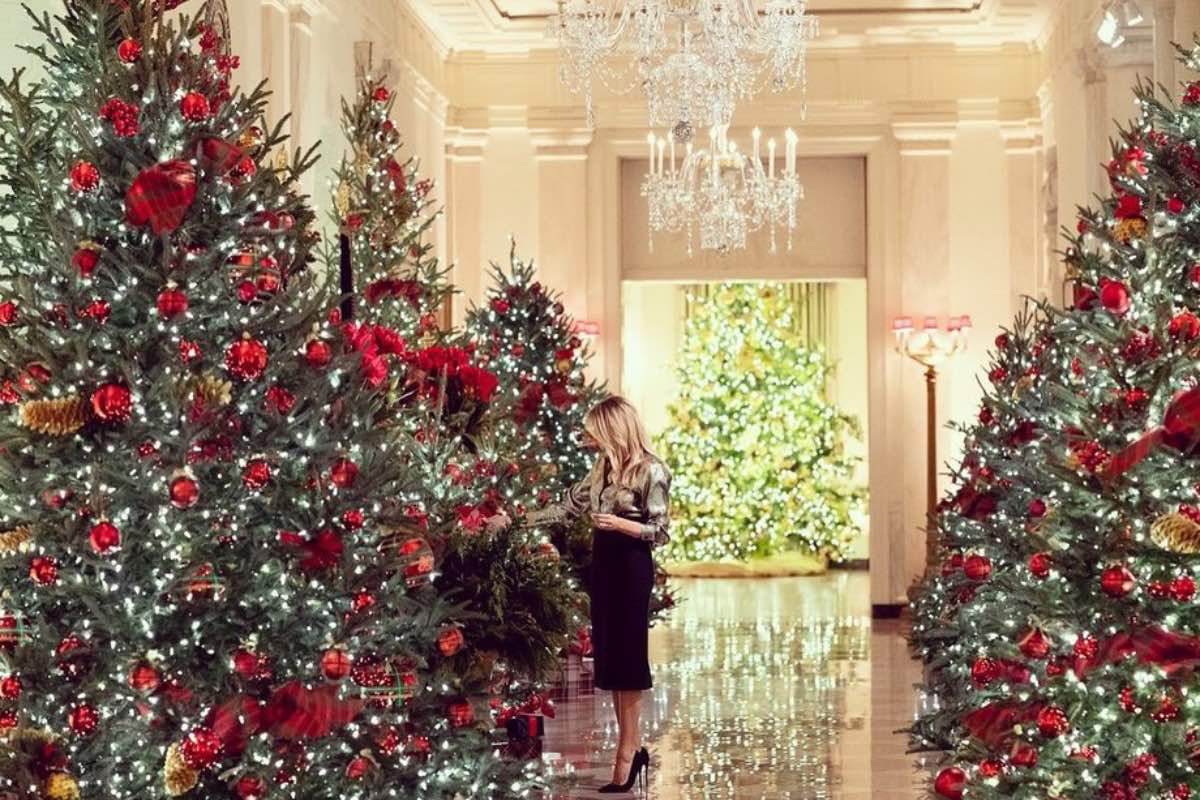 © Instagram
However, the First Lady is the star of the Christmas video. This year, Mrs. Trump chose to match the selected color scheme, opting for a gold button-down shirt and a classic black pencil skirt. A thin brown belt and black stilettos complement the formal, polished look.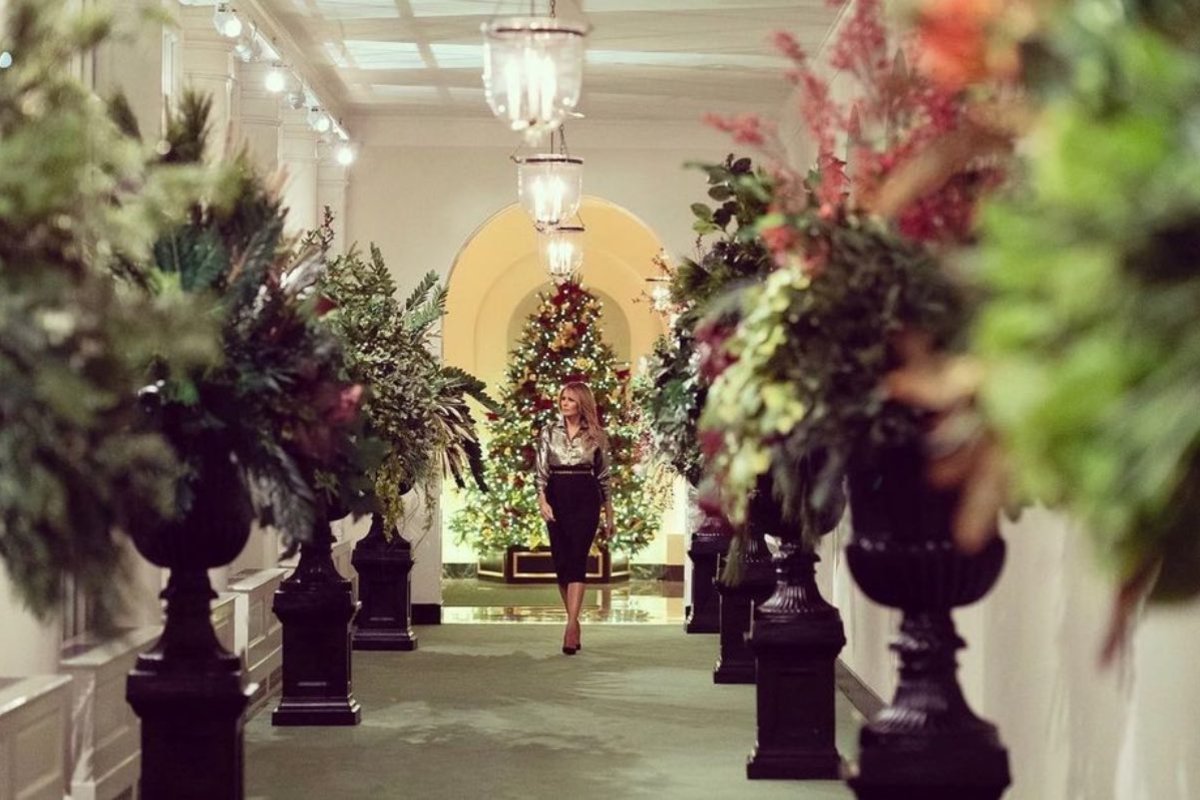 © Instagram
Judging by the reaction of Internet users, the overwhelming majority are pleased with the work done by Melania and the volunteers. Few, however, mock Mrs. Trump's supposed lack of taste, saying that the decor looks too pretentious.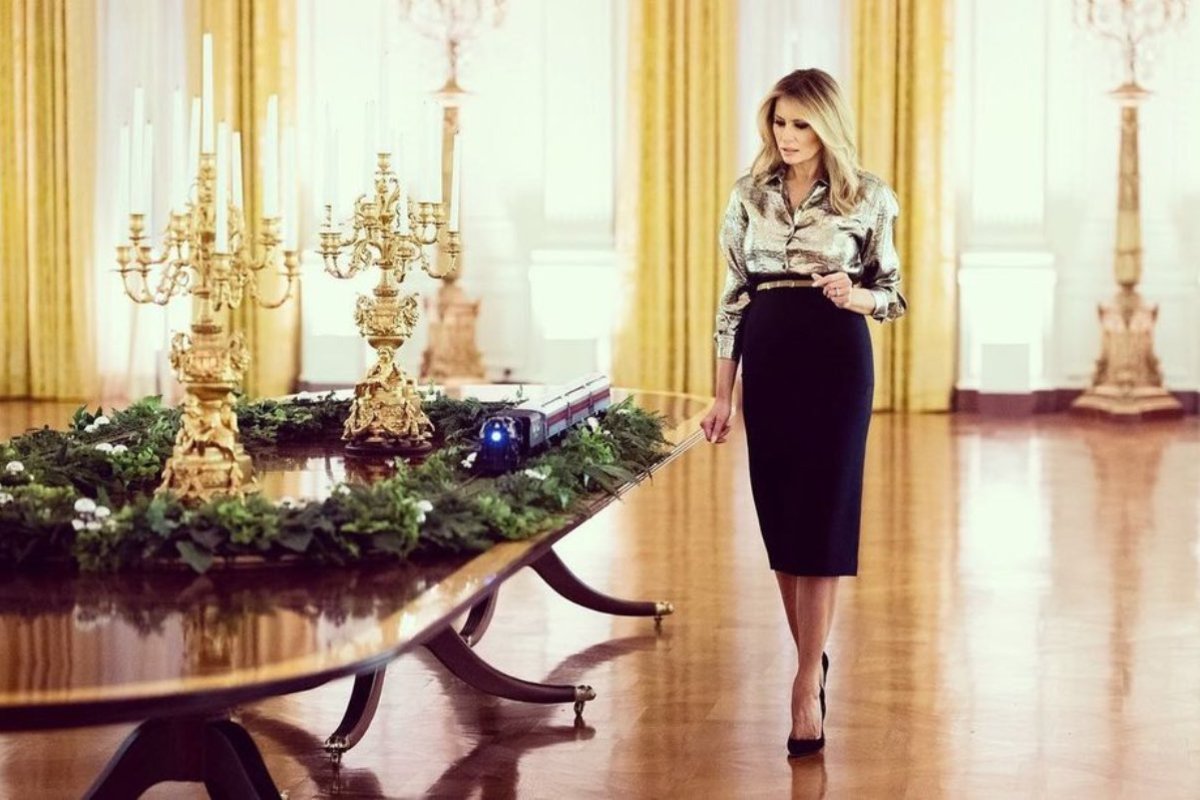 © Instagram
As they say, there is no accounting for taste. By the way, we are delighted with the festive vibe of the White House. Are you? Feel free to share your opinion in the comments.