Why Do Egg Yolks Turn Green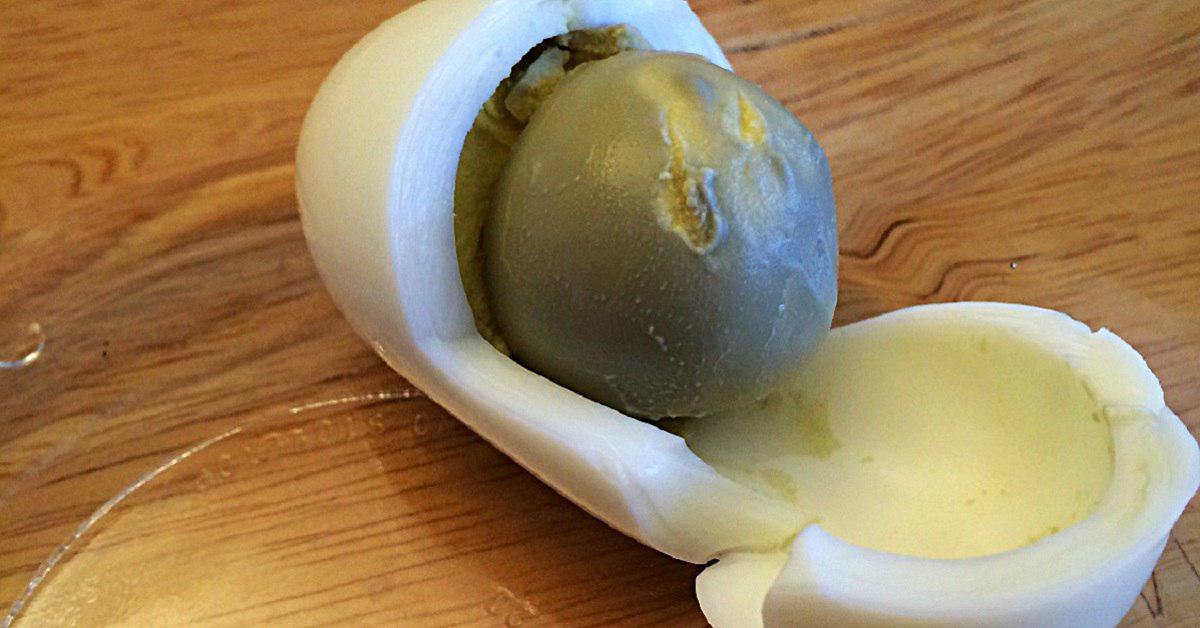 Even if eggs aren't the main ingredient, we often end up adding them throughout the cooking process of stuffing, minced meat, batter, dough, soup, pate. It seems that there isn't a product as useful as this one, and it is true. Just two eggs a day can improve your well-being and prevent the development of numerous health problems. But why do egg yolks turn green, and is it okay to eat those?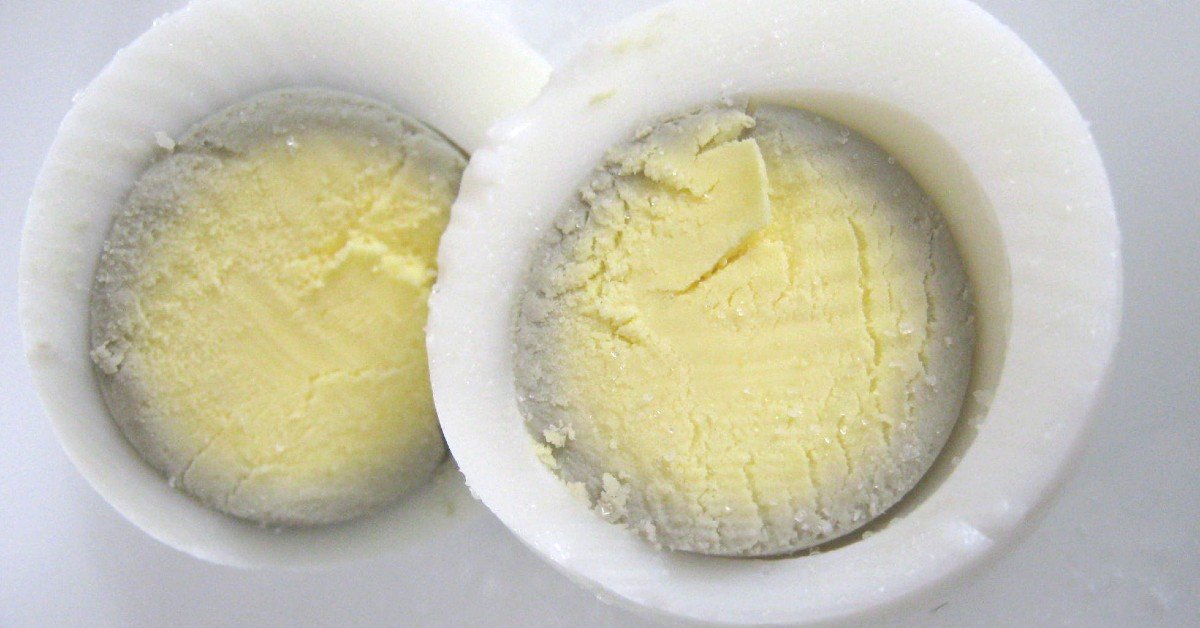 If you've ever encountered this problem and are wondering whether or not hard-boiled green yolks are harmful to you, we have the answer.
Why Do Hard-Boiled Egg Yolks Turn Green?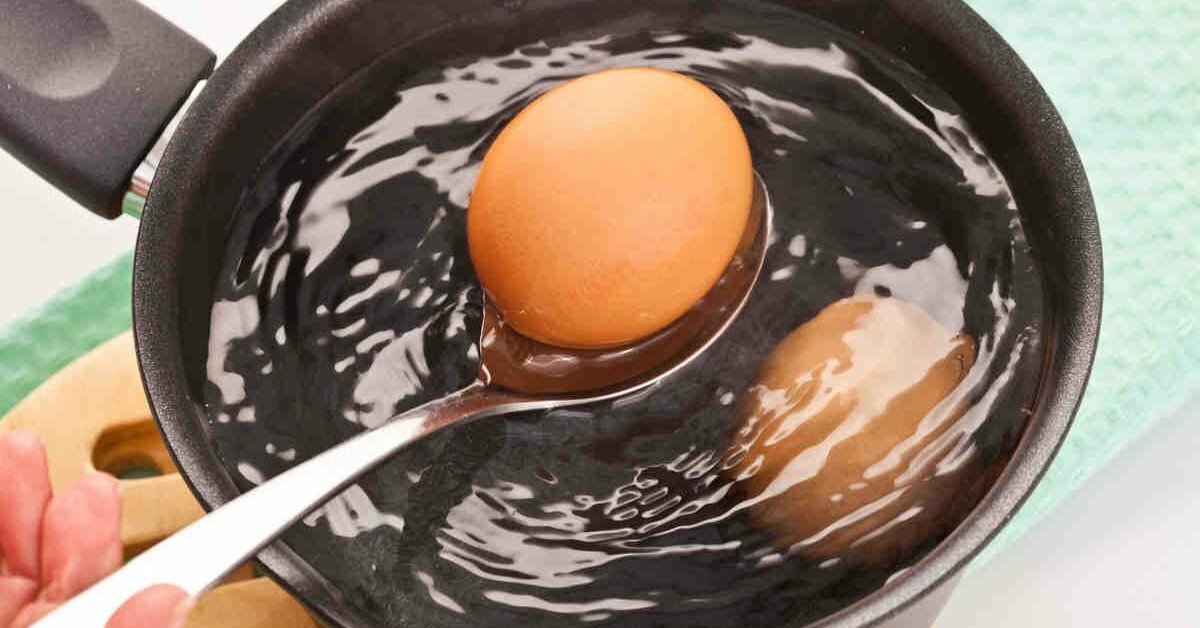 Ordinarily, when egg yolks turn green, it signifies that you've overcooked the eggs. Such a blue-gray, greenish tint appears due to a chemical reaction during cooking: the yellow color turns dark green due to the formation of iron sulfide at the junction of the white and yolk. The longer you cook the egg, the stronger the reaction.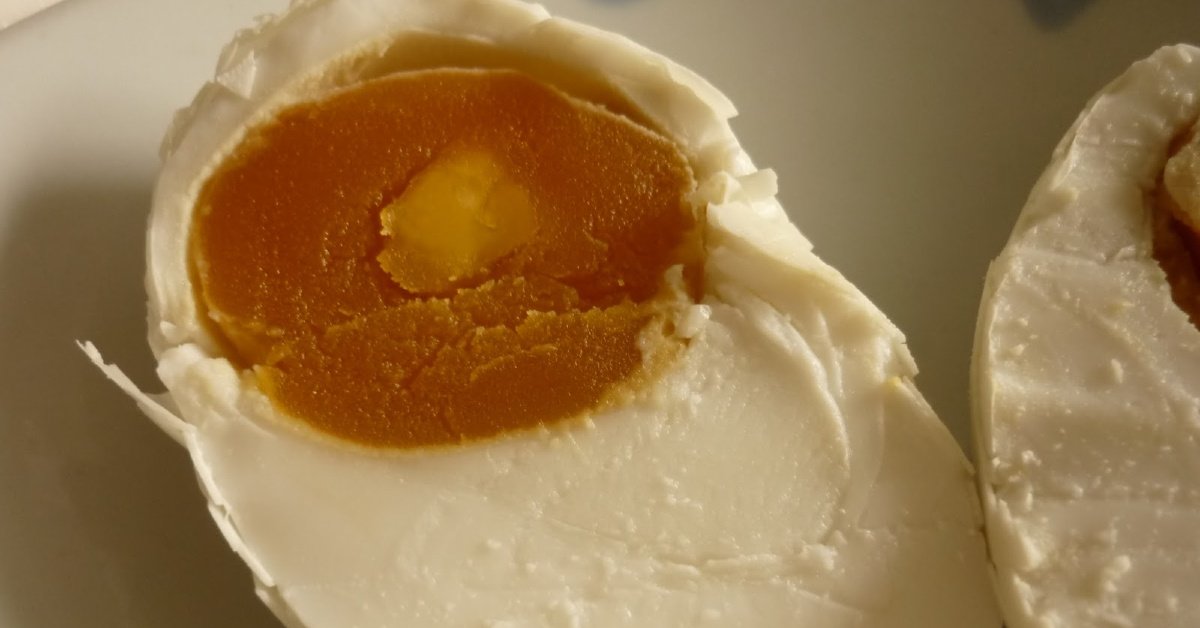 If you are unsure how long to boil eggs to avoid this discoloration and achieve the perfect yolk consistency, read on. To begin with, opt for the freshest eggs for cooking. Yes, they can be harder to shell, but in 90 % of cases, they do not change color.
How to Cook Perfect Hard-Boiled Eggs Every Time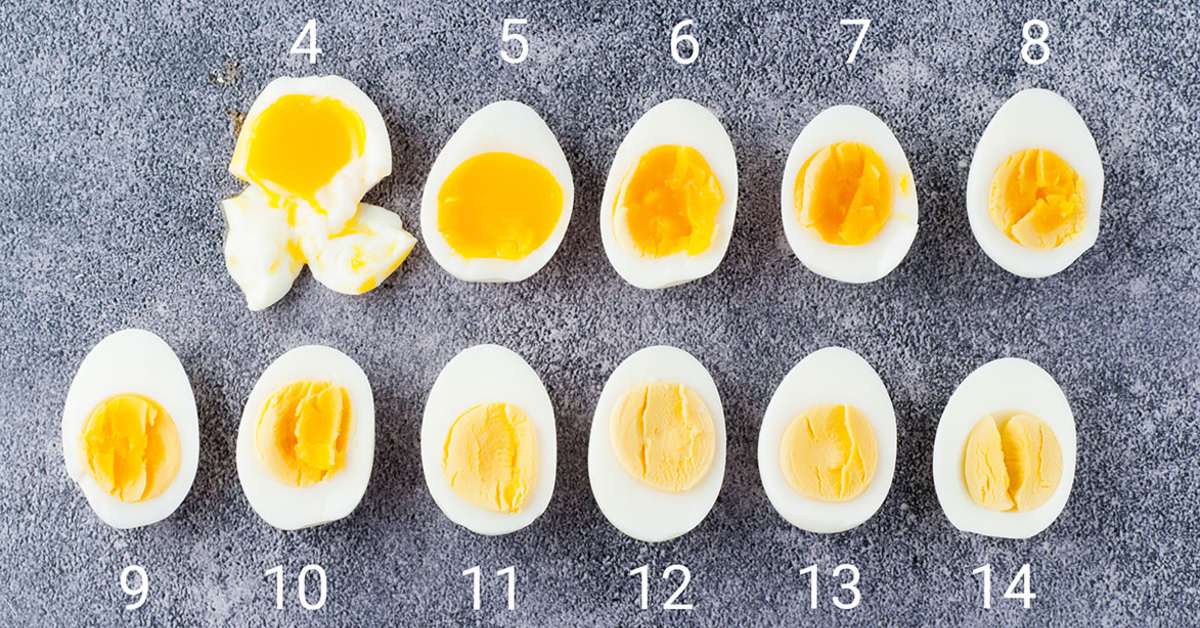 If you plan to boil multiple eggs at once, use a pan that comfortably fits all of them on the bottom. Fill the pan with cold water, making sure that the liquid covers the eggs by only an inch.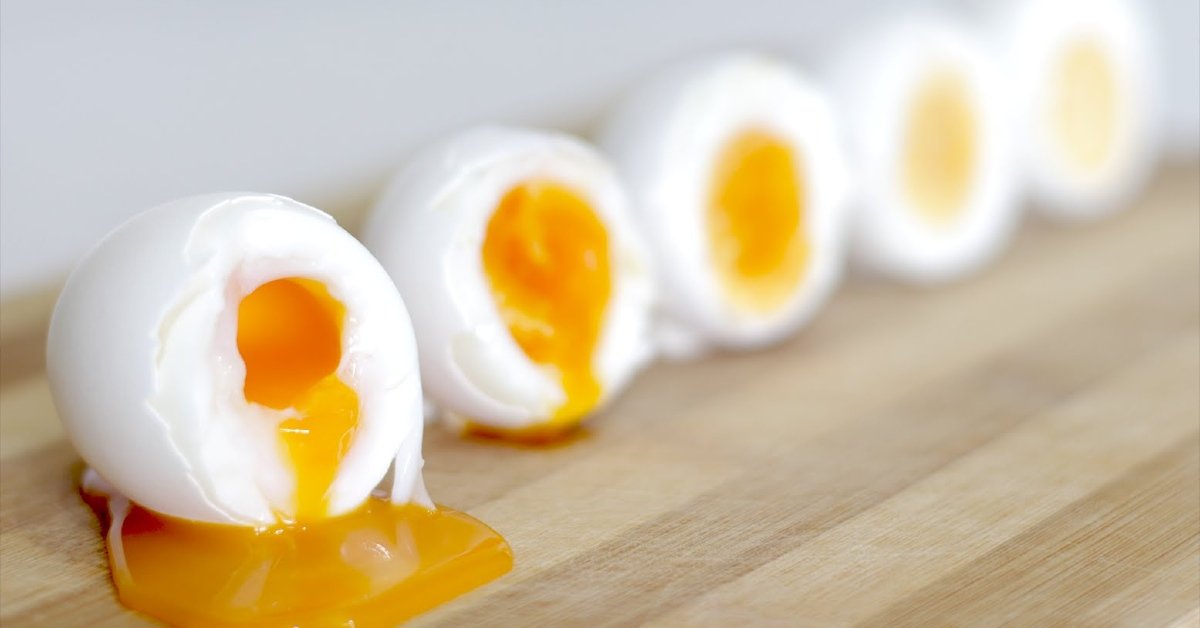 Wait for the water to boil and then remove the eggs from the stove. Leave covered for 10–12 minutes. If you are going to these eggs in a salad or any other cold appetizer, cover them with cold water immediately after cooking.
Recipes With Hard-Boiled Eggs
Mushroom and Egg Salad
If you love mushrooms and poultry, learn how to combine them in a delicious salad. Plus, pickled cucumbers add a nice kick to this quick and easy dish.
Ingredients:
10 ½ oz (300 g) chicken fillet
2 eggs
5 oz (150 g) pickled mushrooms
3 pickled cucumbers
3 ½ oz (100 g) hard cheese
2 tbsp mayonnaise
salt, ground black pepper to taste
Instructions:
Boil chicken and cut it into bite-size pieces.
Cut pickled cucumbers into little cubes and coarsely chop mushrooms.

Boil eggs, shell and slice them.
Grate cheese.
Combine all the ingredients, season the salad with spices and mayonnaise.
Egg and Scallion Pie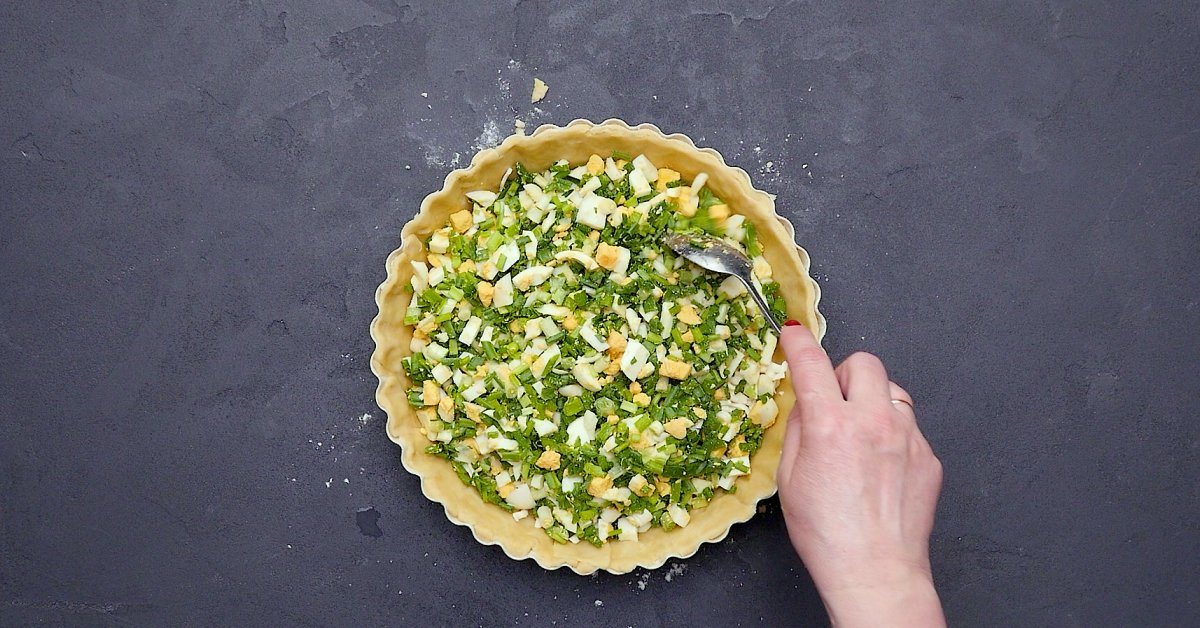 Typically, we use these two ingredients to make salad, but there's always room for experimentation. Fill a baking dish with dough, sprinkle with spreadable cheese, which, when baked, turns into a delicious stringy mass, and top with filling — a heavenly delicious pie will grace your table in no time!
Ingredients:
7 oz (200 g) wheat flour
3 ½ oz (100 g) butter
1 egg yolk
¼ tsp baking soda
½ tsp salt
2 tbsp water
9 eggs
1 bunch scallions
2 packs spreadable cheese
paprika to taste
2 tbsp milk
Instructions:
Mix flour with salt and baking soda. Cut chilled butter into small pieces, add to the flour and rub with your hands before adding a yolk and chilled water. Knead the dough quickly and wrap the lump with cling film. Refrigerate for half an hour.
Boil five eggs and cut them into cubes.
Finely chop scallions, and combine with the hard-boiled eggs.

Roll out the dough into a thin layer and place it in a 10-inch dish. Pierce it in several places with a fork.
Grate spreadable cheese and sprinkle it over the dough. Top with the mixture of eggs and scallions.

Whisk the remaining eggs with milk, salt, and paprika. Pour over the pie.
Bake for half an hour at 390 °F.
Egg and Scallion Wraps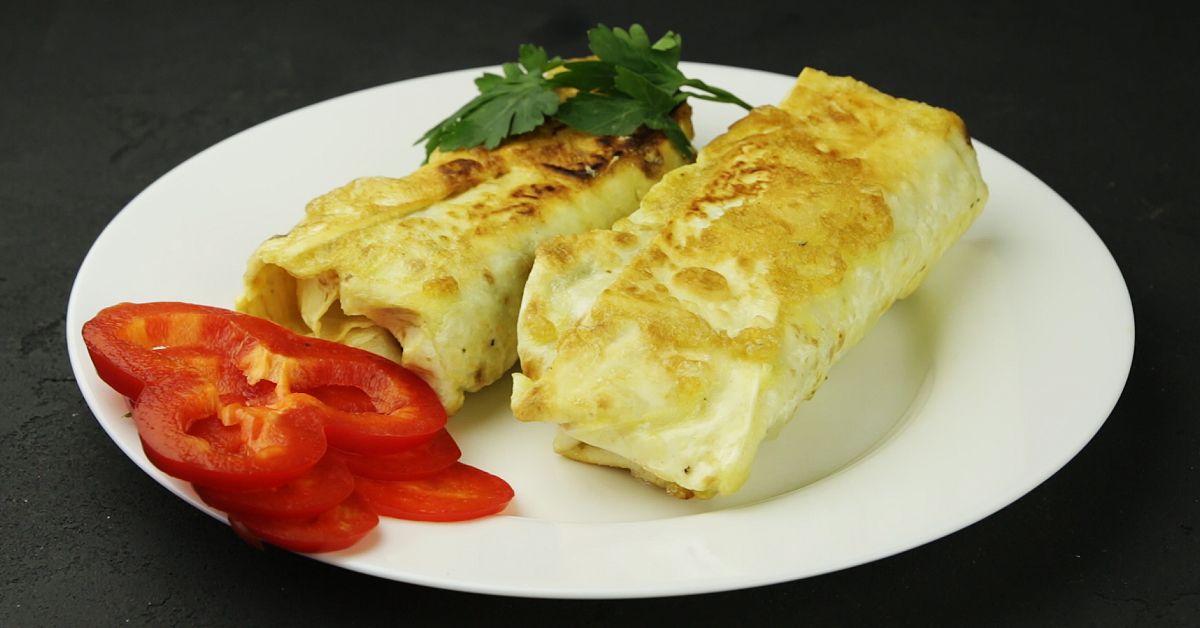 Wraps are a beloved lunch or snack option. This egg and scallion option is a delicious treat that everyone will enjoy.
Ingredients:
3 ½ oz (100 g) lavash
5 oz (150 g) scallions
4 eggs
2 tbsp sunflower oil
salt, ground black pepper to taste
Instructions:
Cook 3 hard-boiled eggs, then grate them on a coarse grater. Combine with chopped scallions and season the filling with salt and ground black pepper.
Cut lavash into equal rectangles. Place a spoonful of the filling in each and form it into a roll.

Dip each roll in a beaten egg. You can add your favorite seasonings to the mixture, such as turmeric, paprika, pepper, oregano.
Fry the rolls on both sides in a frying pan with vegetable oil until golden brown. Serve with sour cream and fresh vegetables.
Scotch Eggs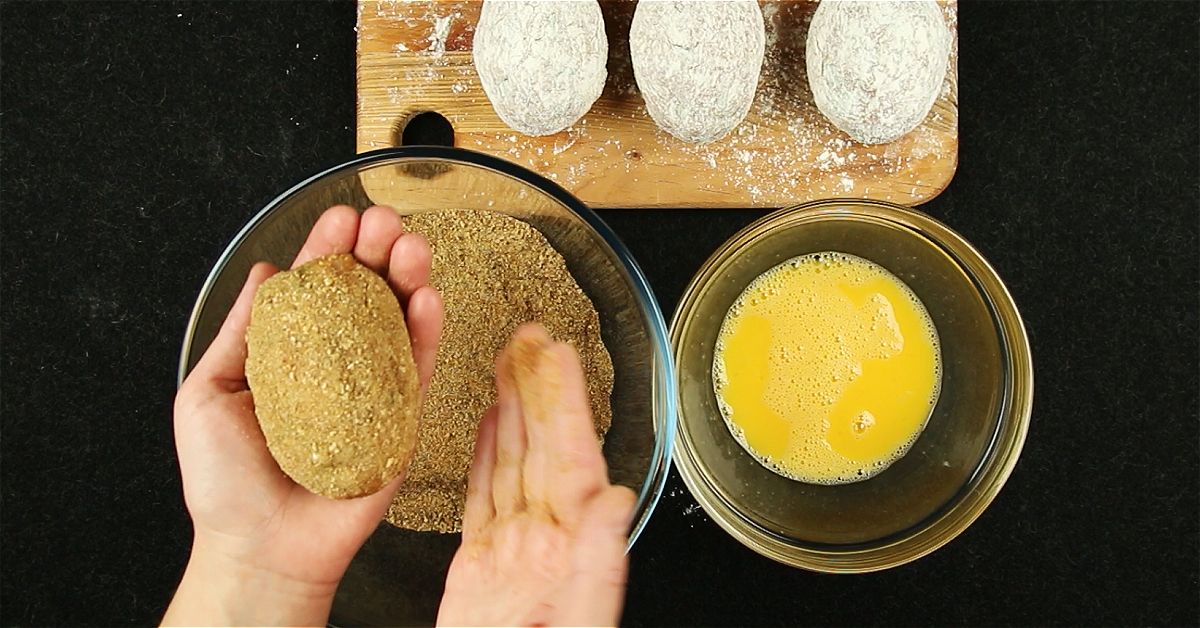 Hearty and impressive, this dish will have everyone at your table ask for seconds.
Ingredients:
5 eggs
1 ⅛ lb (500 g) ground beef
1 bunch scallions
2 cloves garlic
1 tbsp Dijon mustard
wheat flour to taste
bread crumbs to taste
salt, ground black pepper to taste
Instructions:
Boil 4 eggs over moderate heat for 5-6 minutes, and place them in cold water afterward.

Combine ground meat, scallions, crushed garlic, mustard, salt, and pepper.
Form four 4-ounce balls from the minced meat.
Shell the eggs and wrap them in minced meat to form patties.

Dip them first in flour, then in a beaten egg, and, finally, in breadcrumbs.
Fry the patties for approximately 3 minutes on each side. Next, place the Scotch eggs in a baking tin lined with foil and bake for 5 minutes at 390 °F.
Were you ever afraid to eat hard-boiled eggs with green-rimmed yolk? Now you know that it is perfectly safe. What do you cook with hard-boiled eggs? Tell us in the comments, and don't forget to share this article with your friends.