12 Delicious Vegetable Recipes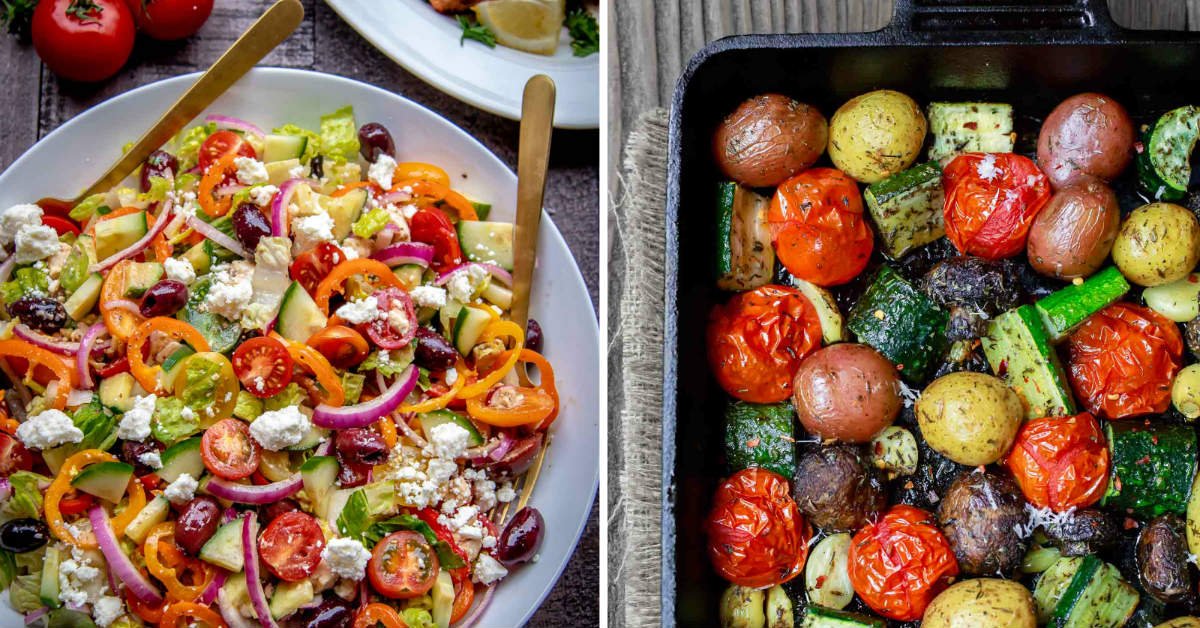 Vegetables are an integral ingredient of almost all dishes in most traditional cuisines. The only exception can be some desserts and pastries. Vegetable recipes are irreplaceable for baby and diet food, as well as during fasting.
Healthy elements in vegetables are almost completely absorbed by the body. Also, fiber has a great effect on the intestines. The thing is, sometimes it's very difficult to feed a vegetable meal to children and even some adults. Cook It is going to tell you how to prepare vegetables so that absolutely everyone loves them! These are quick and easy recipes that suit any taste.
Delicious Vegetable Meals
Baked Broccoli
Divide broccoli into inflorescences and put on a baking sheet, greased with olive oil. Season with salt and pepper to taste. Cover with foil and bake for 10 minutes at 400 °F (200 °C), then remove the foil and cook for another 5–7 minutes. It will be tastier if sprinkled with grated cheese before serving.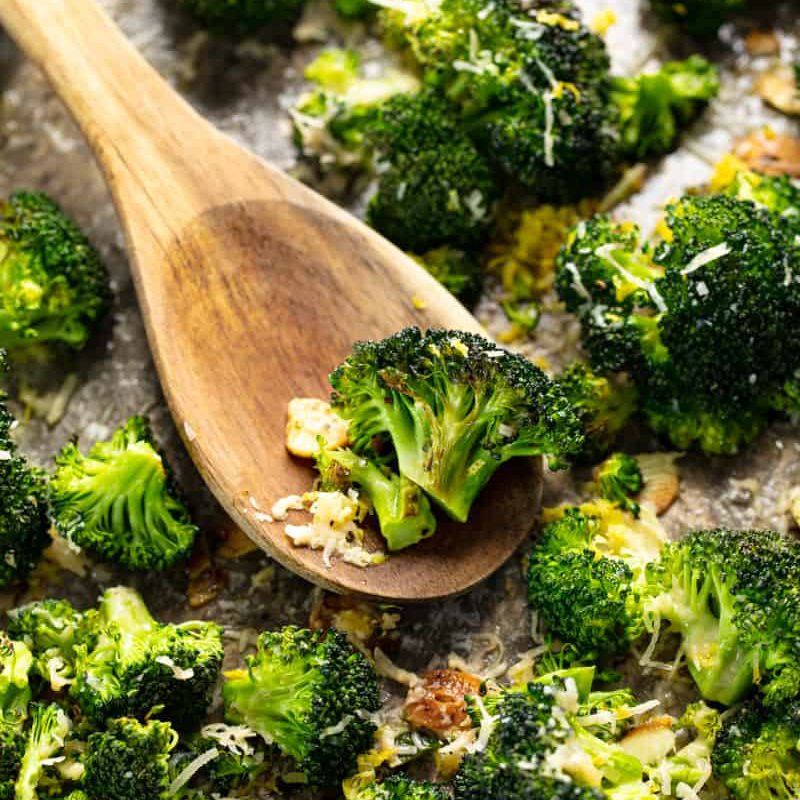 Baked Chinese Cabbage in a Spicy Sauce
Cut the cabbage into 4 parts and put on a greased baking sheet. Mix a spoonful of olive and sesame oils, add a little bit of soy sauce, chopped garlic clove and a handful of sesame seeds. Stir and pour the cabbage with the sauce. Bake for 7–10 minutes at 350 °F (180 °C).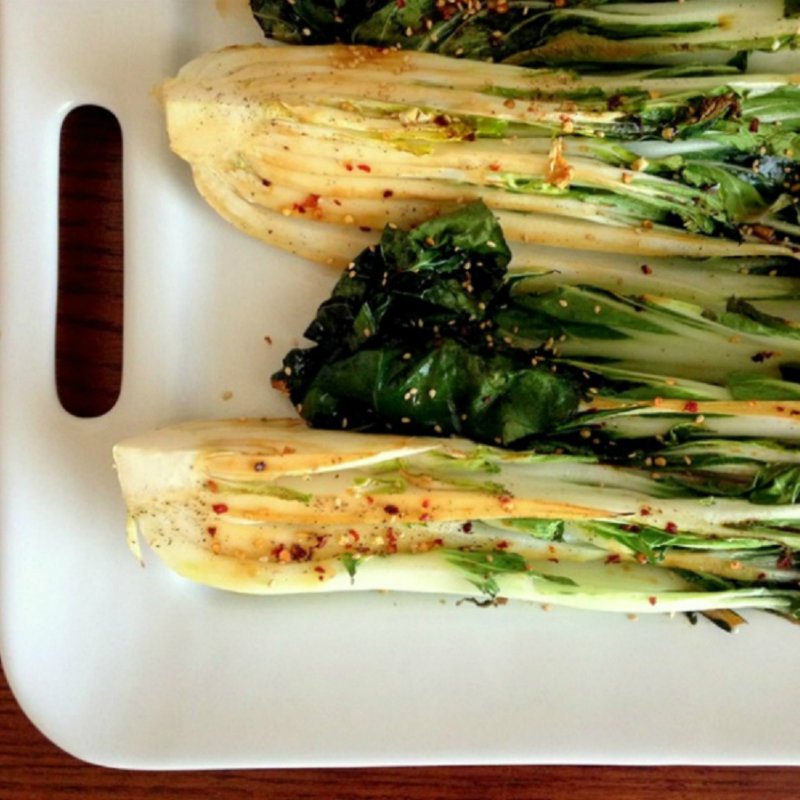 Brussels Sprouts With Cheese
Blanch brussel sprouts, strain with a colander. Mix 1 tablespoon of butter with ½ cup of milk, 1 egg and ½ cup (50 grams) of shredded cheese, add salt and black pepper to taste. Put the brussel sprouts in a baking dish, fill it with the mixture and bake at 350 °F (180 °C) for 30–45 minutes.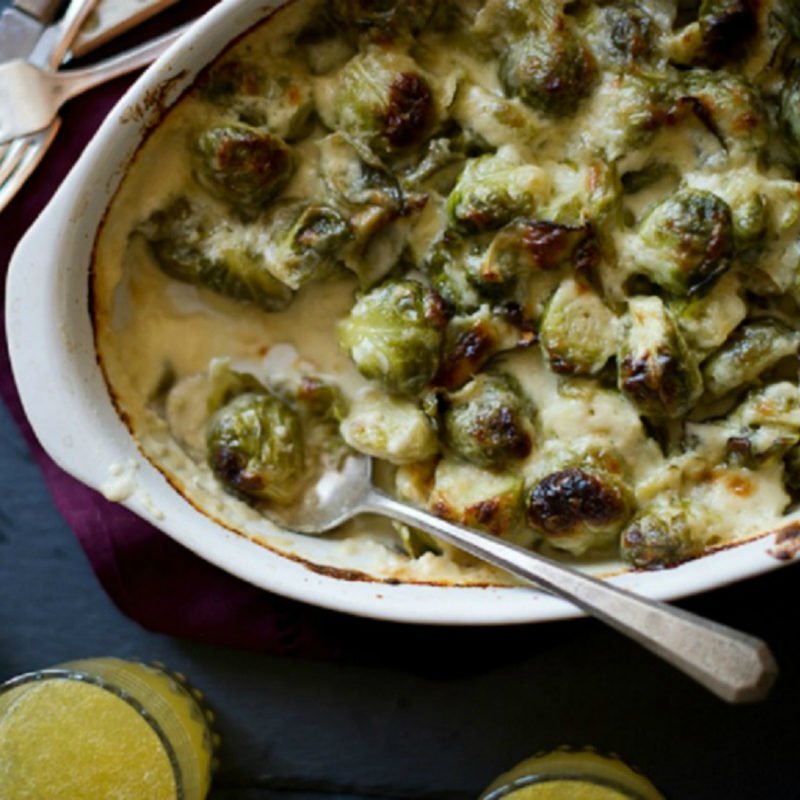 Fried Mushrooms, French Style
Throw the prepared mushrooms onto a preheated frying pan with a little bit of olive oil. Fry until lightly browned, add chopped garlic clove, pour ½ cup (100 ml) of dry white wine. Continue cooking until the wine evaporates, then season with salt.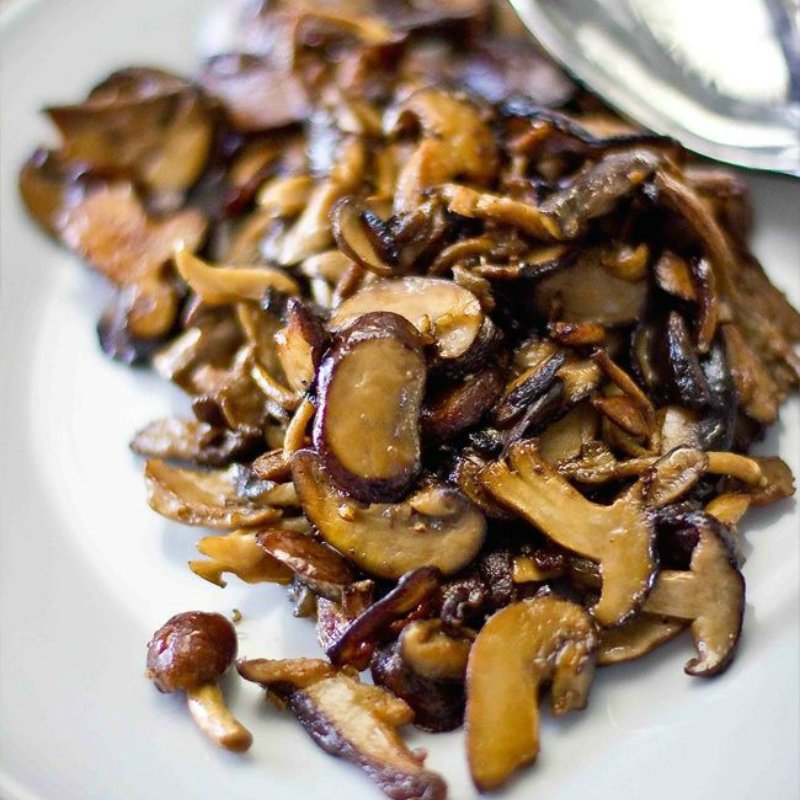 Baked Cherry Tomatoes With Garlic
Cut the tomatoes in half. Mix a tablespoon of olive oil with chopped garlic clove, season with salt and pepper. Sprinkle the tomatoes with this mixture and put in a baking dish. Bake for 20–25 minutes at 350 °F (180 °C).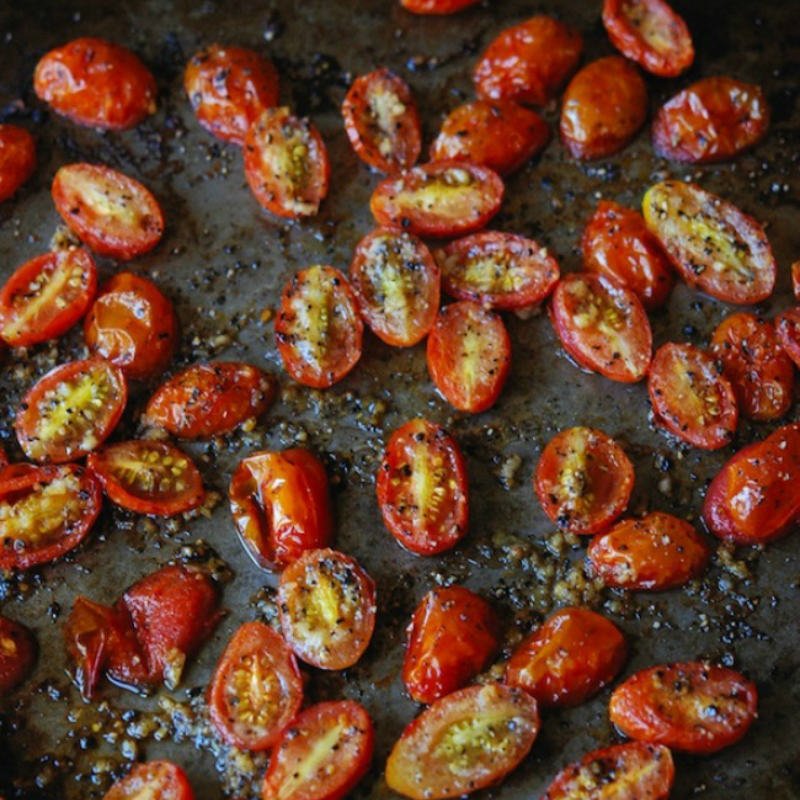 Fried Cauliflower With Cheese Sauce
Divide the cauliflower into inflorescences, pour with lemon juice and fry until golden brown. Make the cheese sauce by mixing sour cream, grated cheese, salt and pepper. Put the sauce in the refrigerator for 30 minutes, then serve with cauliflower.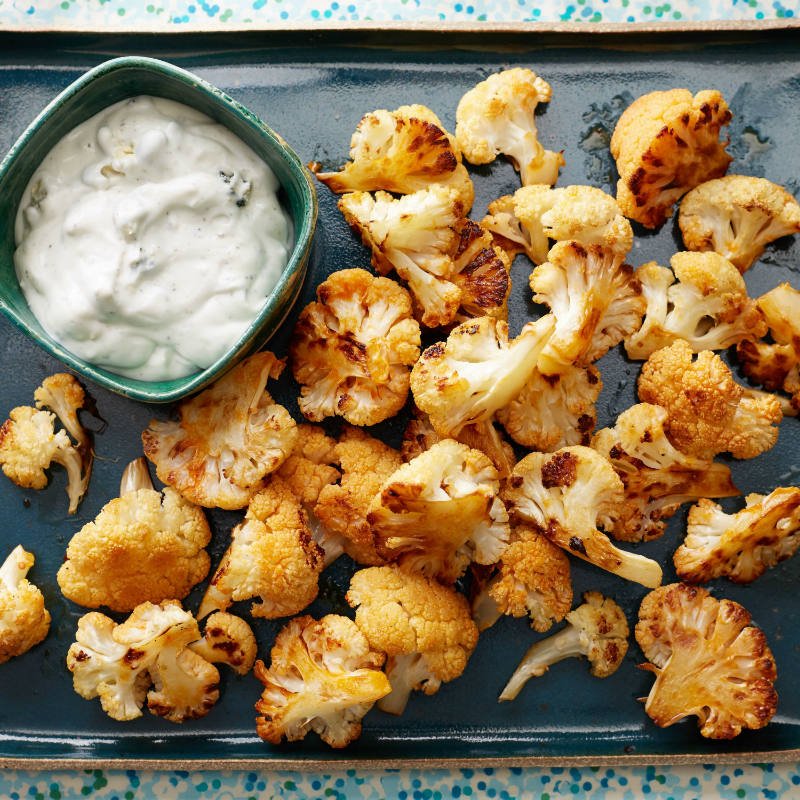 Vegetable Pancakes
Grate turnip-rooted cabbage and carrots, finely chop onions. Add an egg, a spoonful of flour, a pinch of salt and pepper. Fry the pancakes in a preheated pan with a little bit of vegetable oil.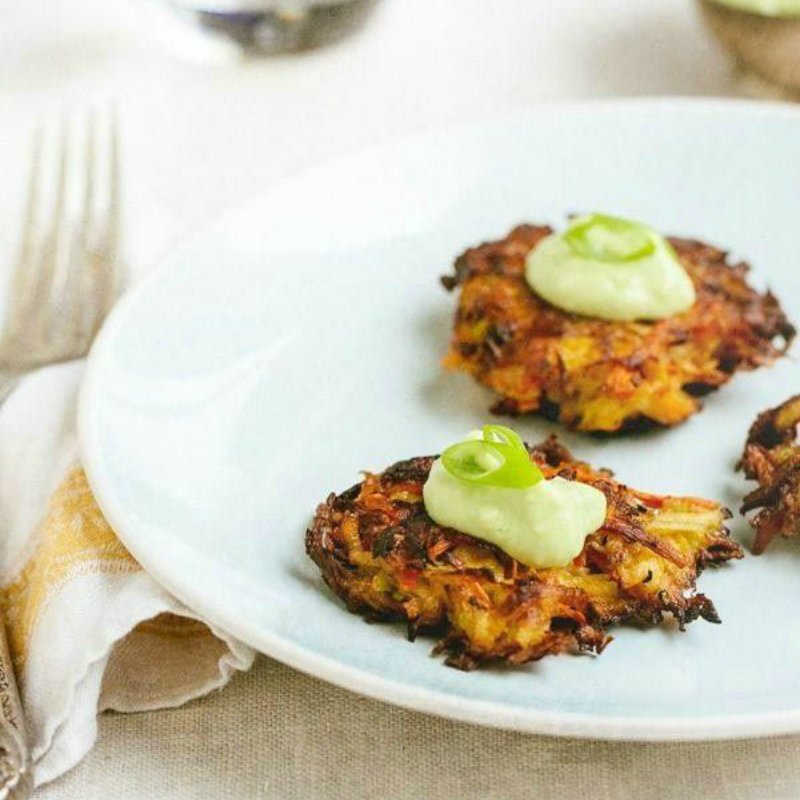 Zucchini Snacks
Cut the zucchini into slices, place on a greased baking sheet. Prepare a mixture of grated cheese and aromatic herbs (thyme, oregano, basil), add a pinch of garlic powder. Drizzle zucchini with olive oil and sprinkle with cheese mixture. Bake until lightly browned at 400 °F (200 °C).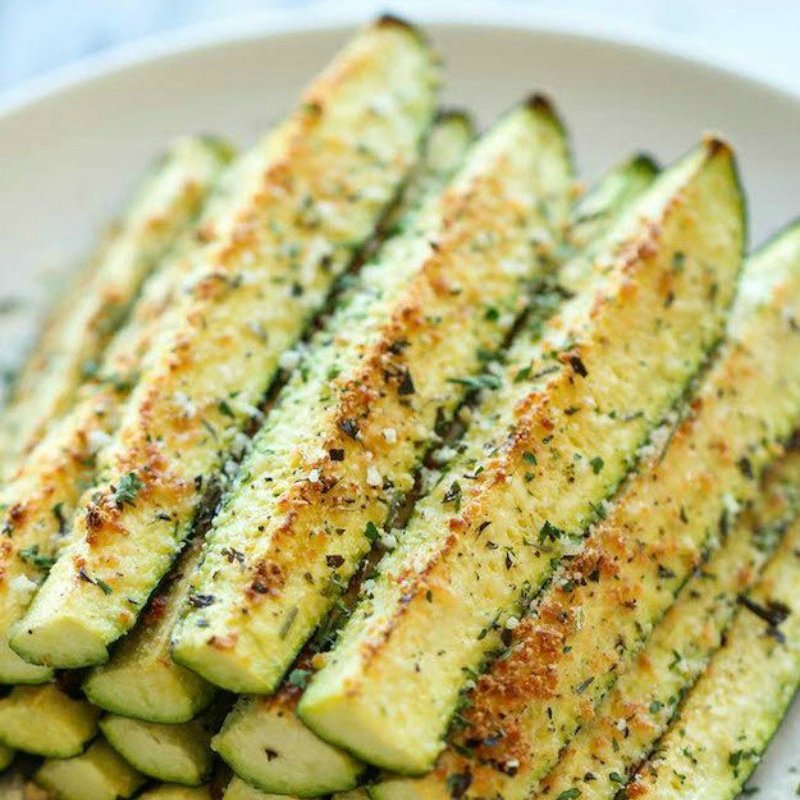 Greek Tsatsiki Sauce
Grate a cucumber. In a deep bowl, combine yogurt, garlic, vegetable oil, salt and a little bit of vinegar. Add grated cucumber and chopped dill.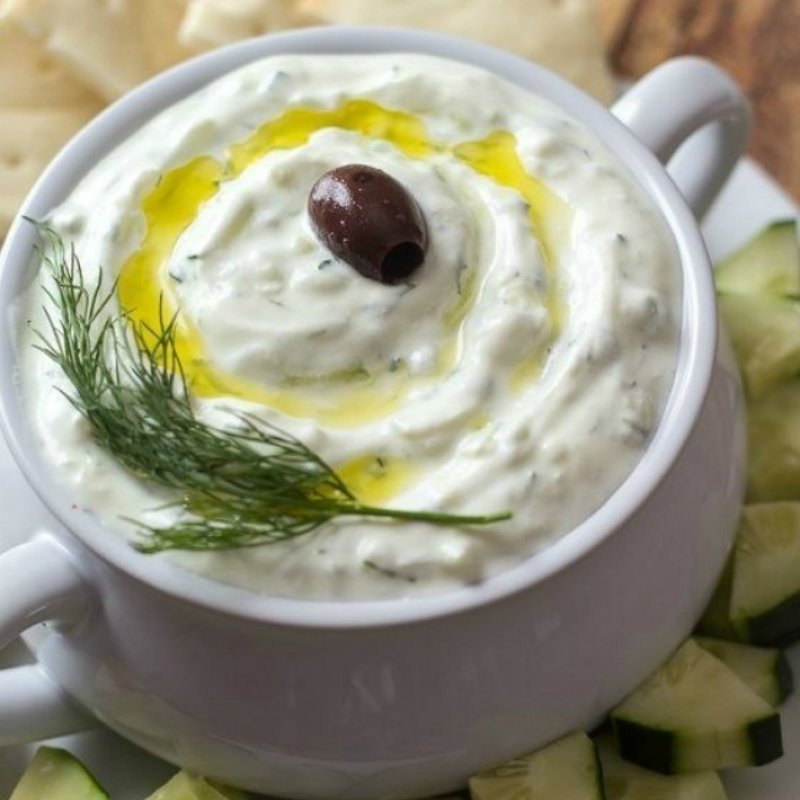 Caramelized Carrots
Cut the carrots, fry in olive oil on one side for 2–3 minutes, then cover with lid and simmer for 15 minutes. Remove the lid, turn the carrots on the other side, season with thyme, black pepper, salt, drizzle with lemon juice, remove from heat and serve immediately.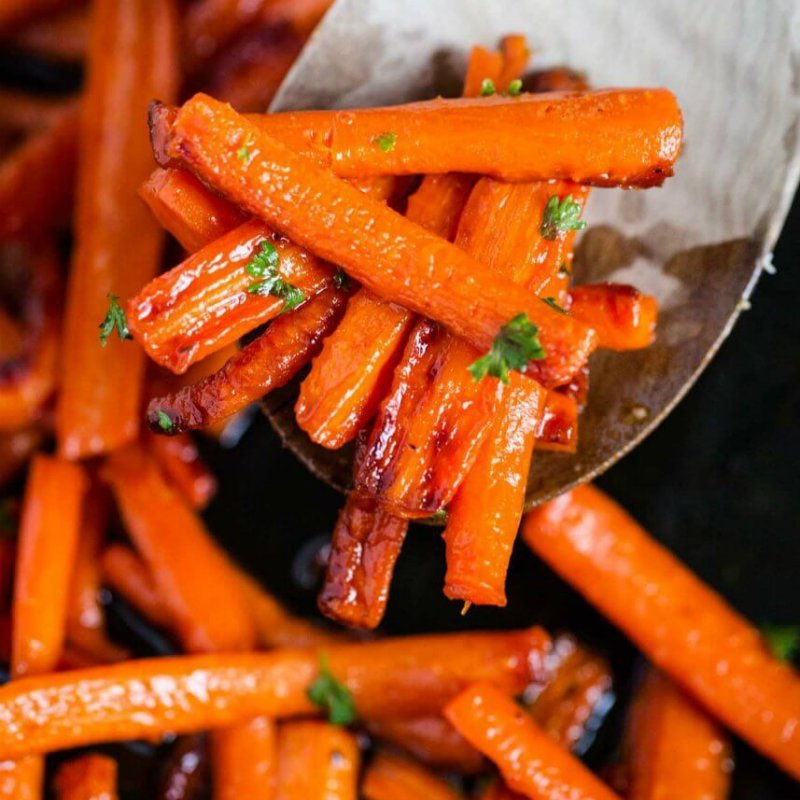 Mashed Potatoes With Green Peas and Onions
Cook the potatoes, mash them with hot milk and butter. Blanch green peas for 5 minutes. Brown peeled small onions with some butter. Serve mashed potatoes with green peas and onions.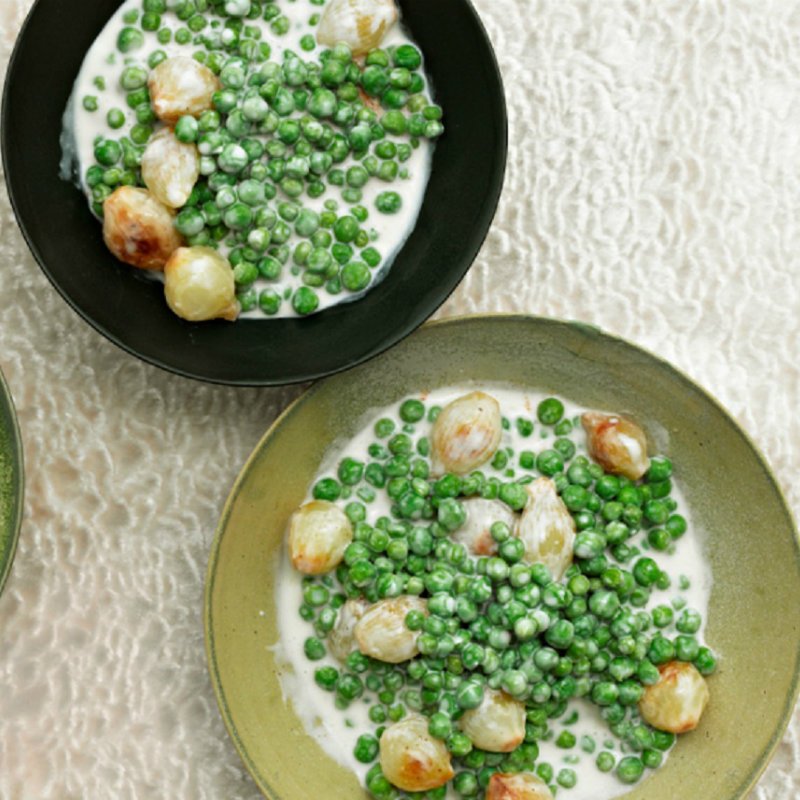 Fried Cabbage With Lime Sauce
In a blender mix lime juice, vegetable oil, aromatic herbs, a garlic clove, cilantro, salt and sugar. Cut the cabbage into slices, brown on a grill pan. Top off with sauce and serve.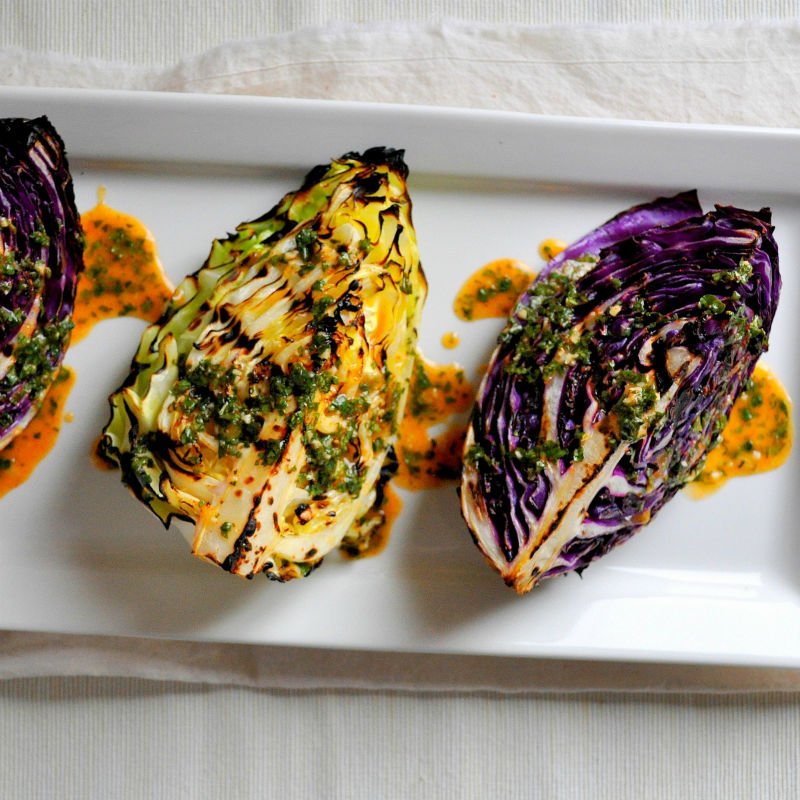 Minimal time spent on preparation and cooking helps retain all the vitamins. Also, due to unique dressings and sauces, the taste of vegetables is going to play out in fresh colours.