1400-Calorie Meal Plan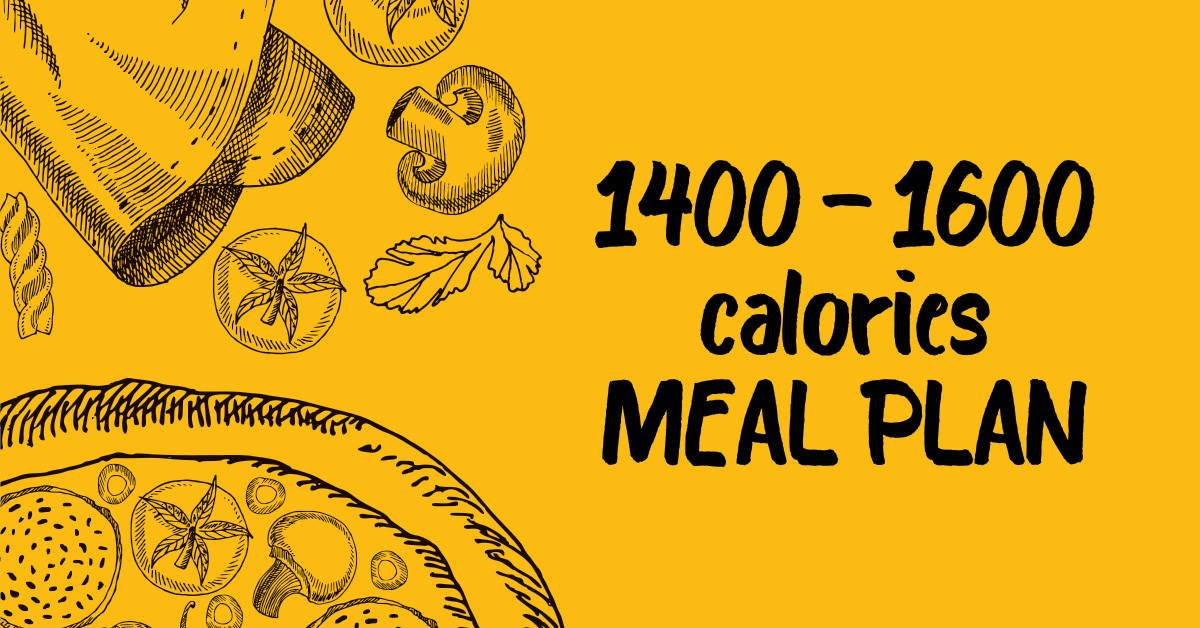 Nutritionists found out: in order to start the process of weight loss with a low physical activity, energy value of a daily diet should be in the range of 1400–1600 calories. The editors of Cook It compiled a 1400-calorie meal plan specifically for those who want to completely switch to a proper nutrition plan and lose weight without harming their health.
10-day meal plan will help you easily satisfy your inner wolf. Lose weight with no hunger and discomfort! Note: meals are based on eating small servings frequently. Do not forget to drink a sufficient amount of clean still water — about 2 qt (2 l), to activate metabolic processes. Morning exercises, yoga or Pilates classes will help you achieve visible results faster.
Diet for Weight Loss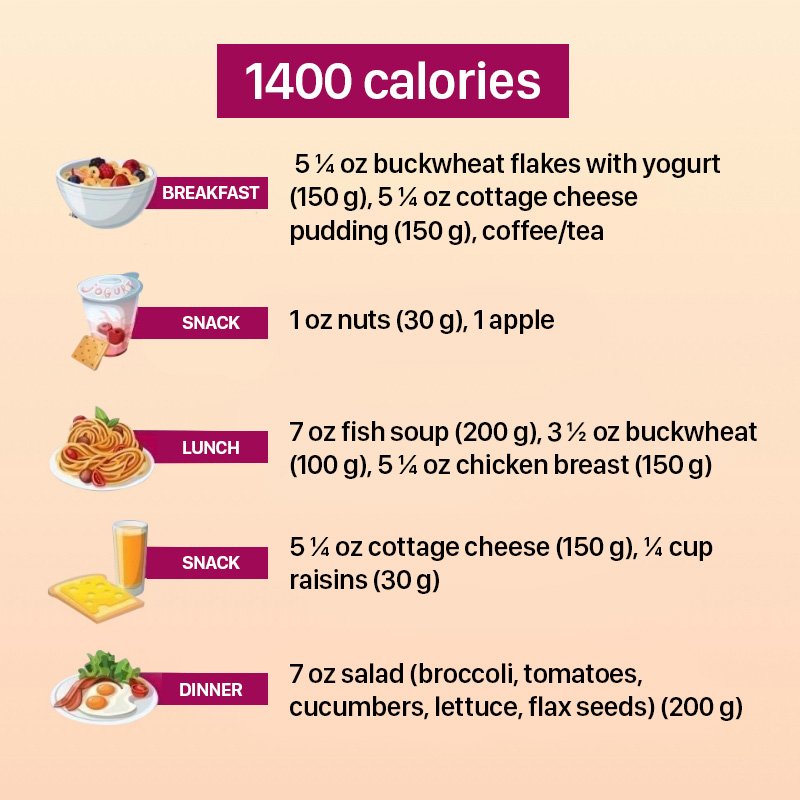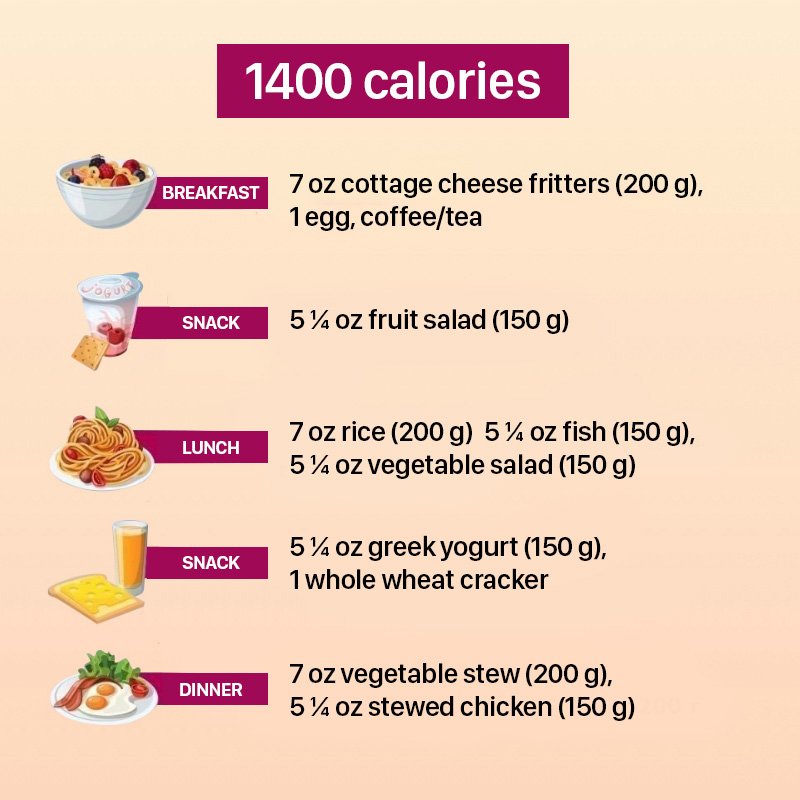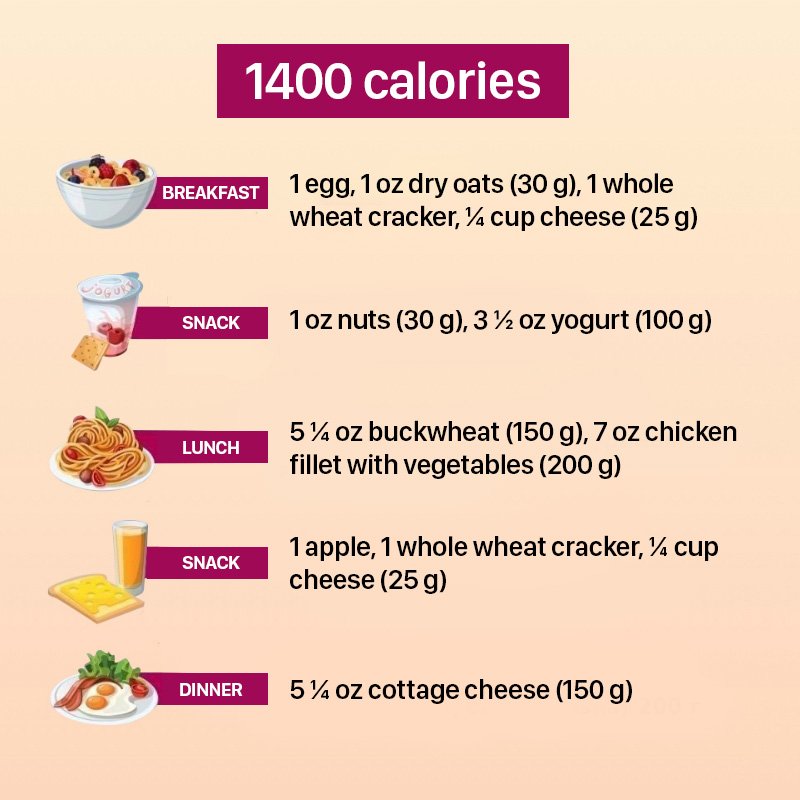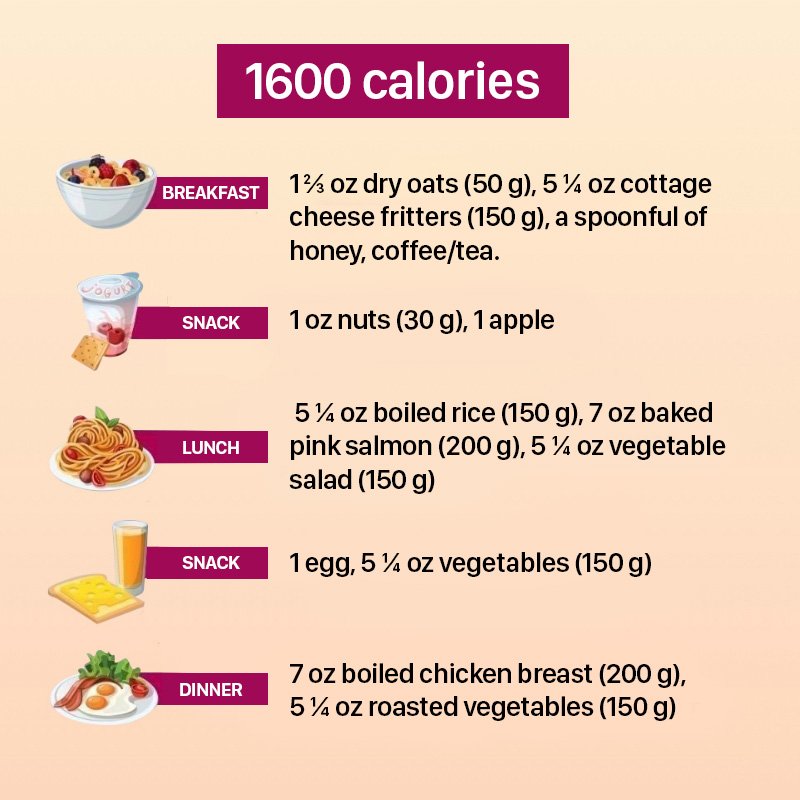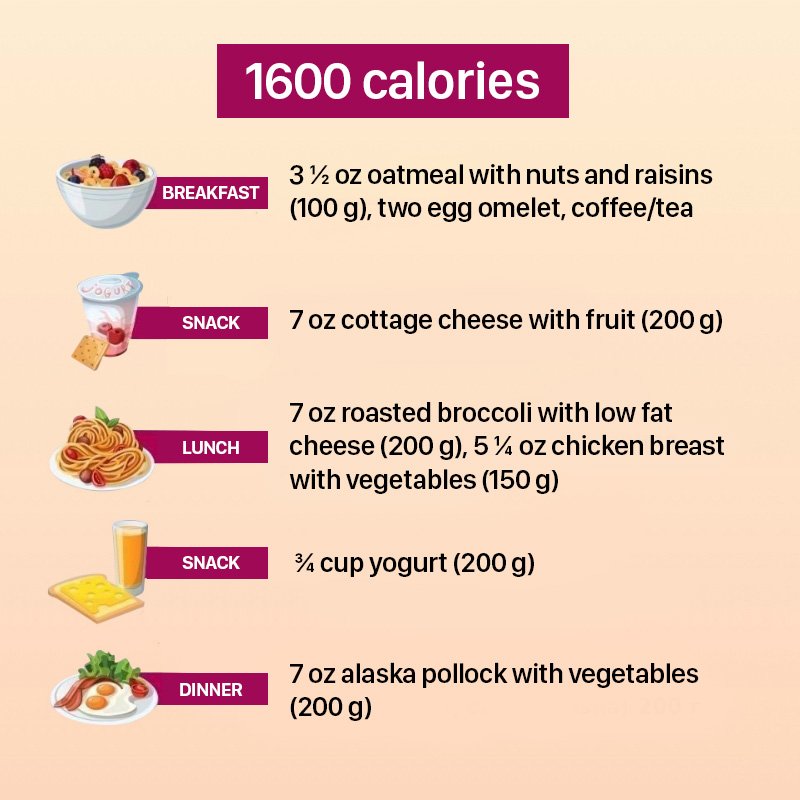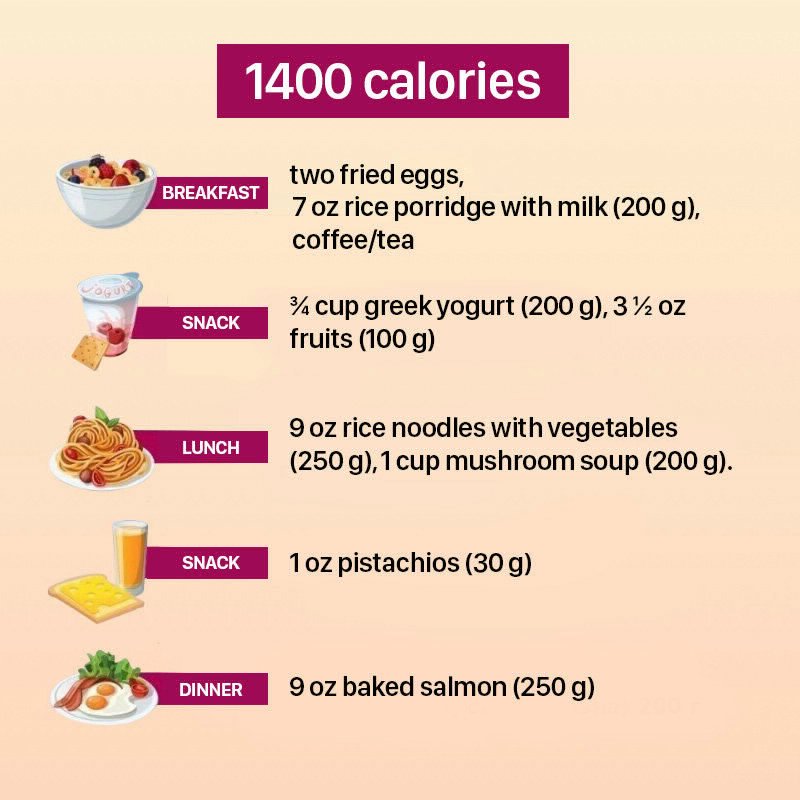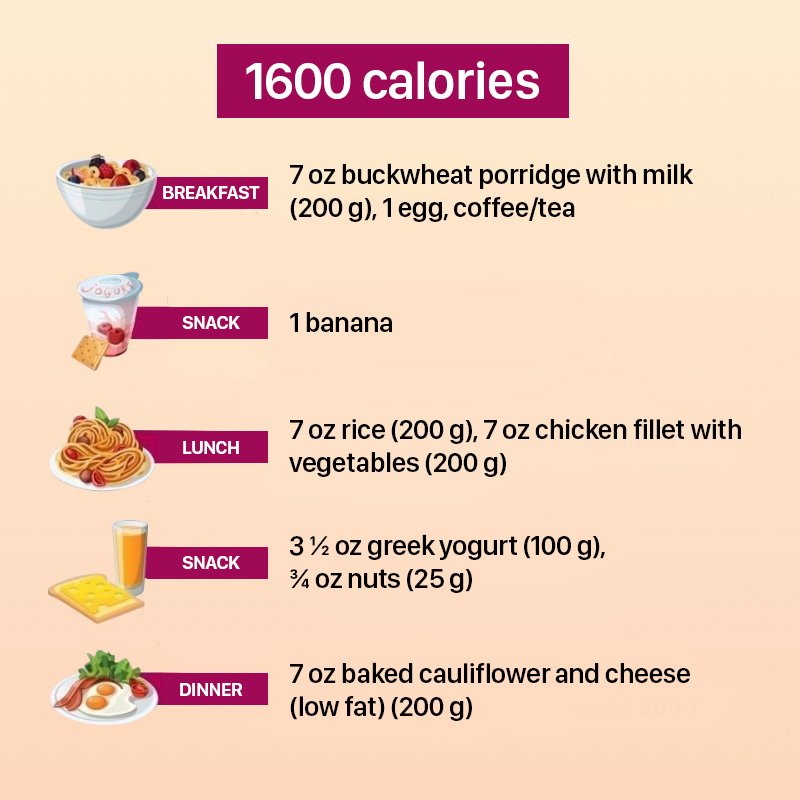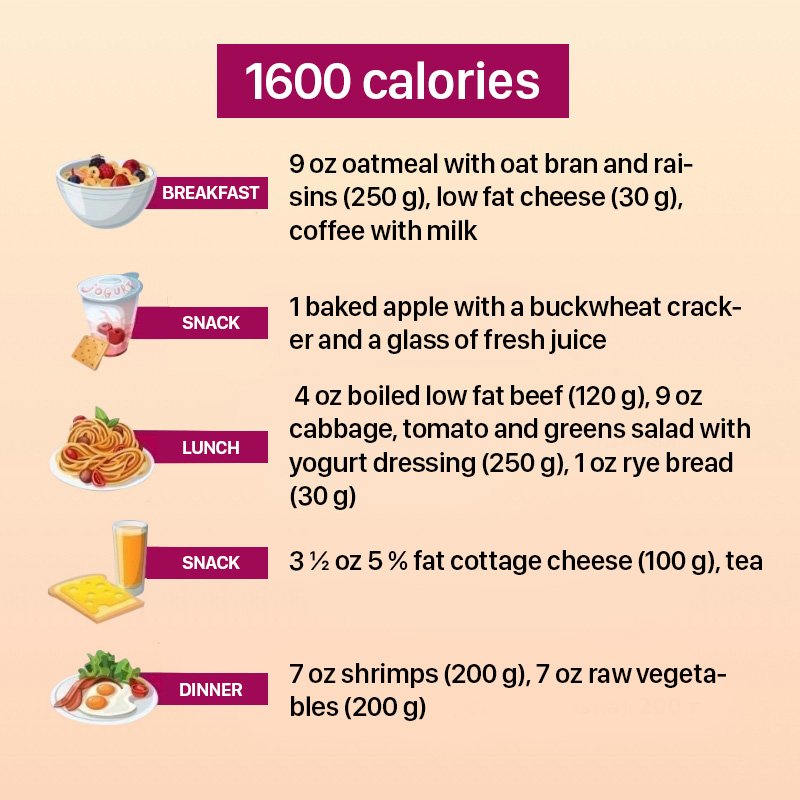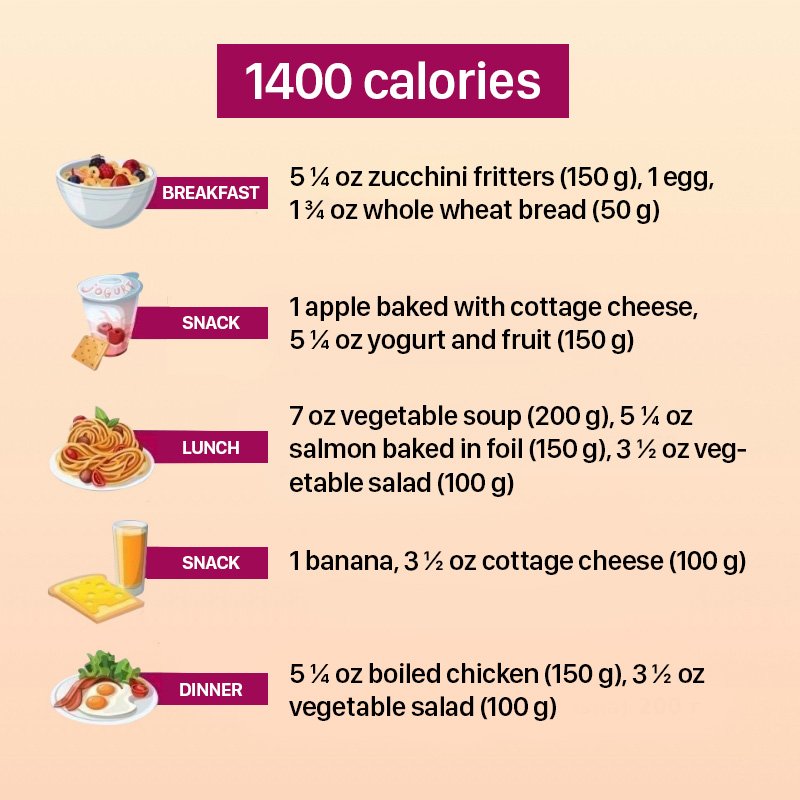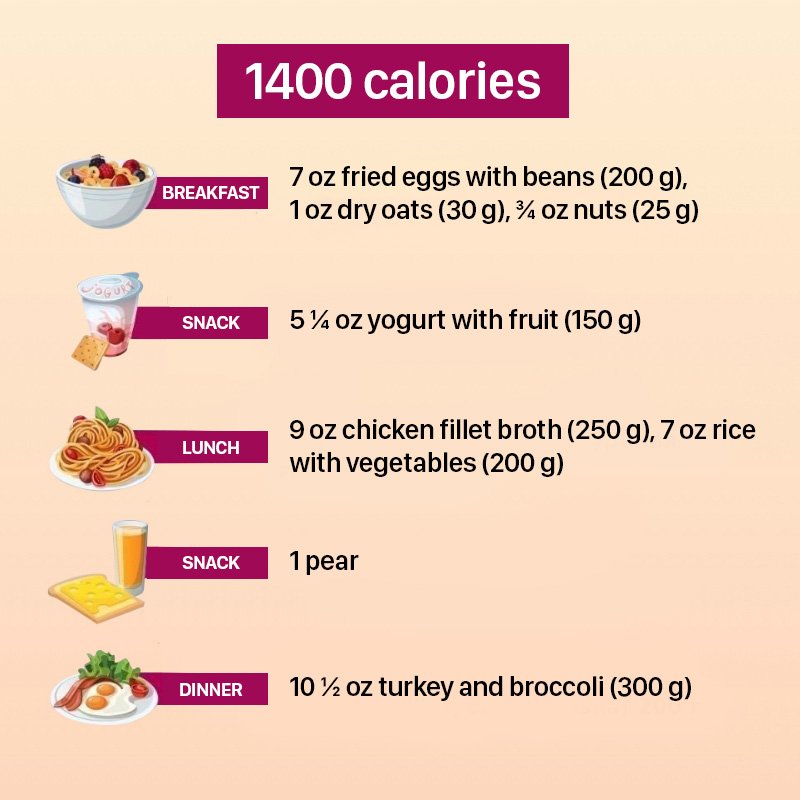 The diet is well balanced and safe. This way you can lose weight easily, and the habit of healthy eating stays with you for a long time. The only drawback is that this meal plan is not suitable for people performing hard physical work. In this case, the daily diet should be at least 2500 calories.
Safe the article for later so that it is always at hand. Stay healthy and fit!