5-Minute Recipes for When You're out of Time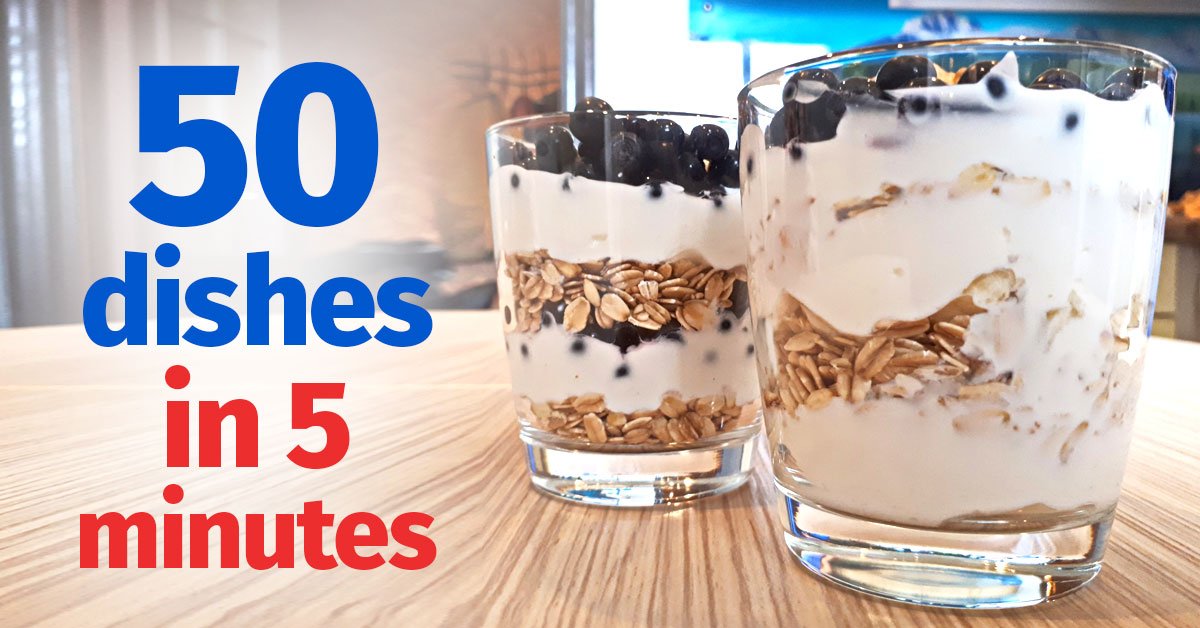 Editors of Cook It collected 50 (that's right!) 5-minute recipes for delicious meals that anyone can cook. Perfect for people who don't always have time to cook.
All the recipes are easy to make, and some of them are also dietary. You can easily plan your menu a week in advance!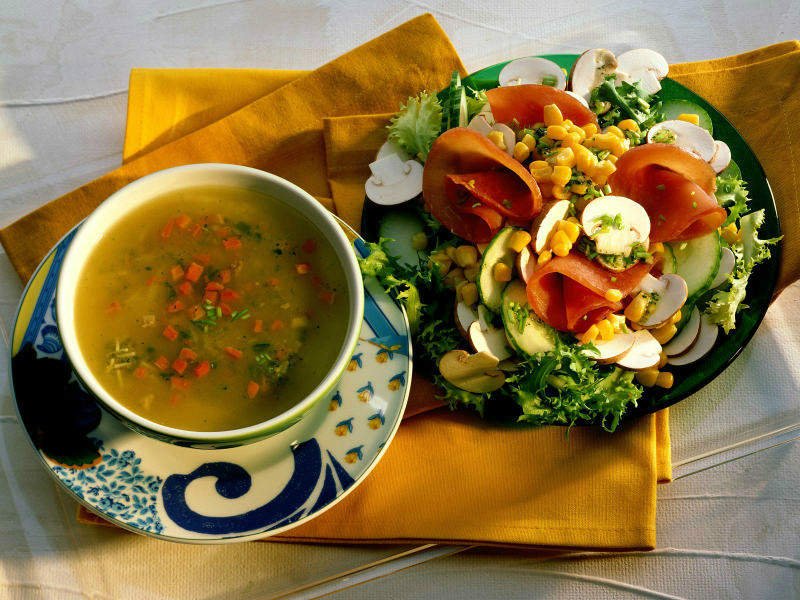 Quick Breakfast Ideas
Fried Eggs In Tomatoes
Few simple manipulations, and an ordinary fried egg can easily be turned into a unique and interesting meal. You just need to choose large tomatoes, cut out the core from them and fill them with chopped ham (sausages, bacon, boiled chicken fillet) and herbs. Break an egg on top, season with salt and pepper, sprinkle with grated cheese, if you want. About 10–15 minutes at 350 °F (180 °C) in the oven should be enough. Meanwhile, make a cup of tea.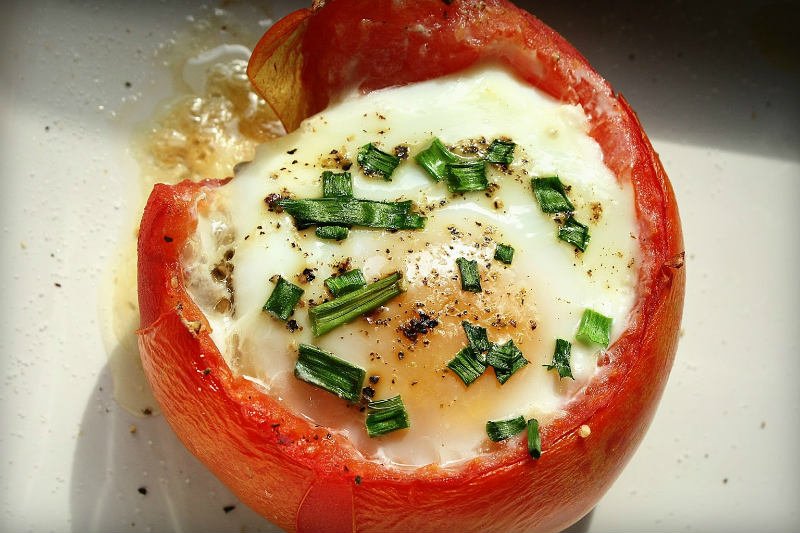 Apple Omelet
In a pan, melt 1 tablespoon of butter, lay out apple slices, sprinkle with sugar and cinnamon. Fry the apples for a few minutes. In the meantime, beat up 2 eggs with 4 tablespoons of milk and a pinch of salt. Pour the egg mixture on the apples and cook under the lid.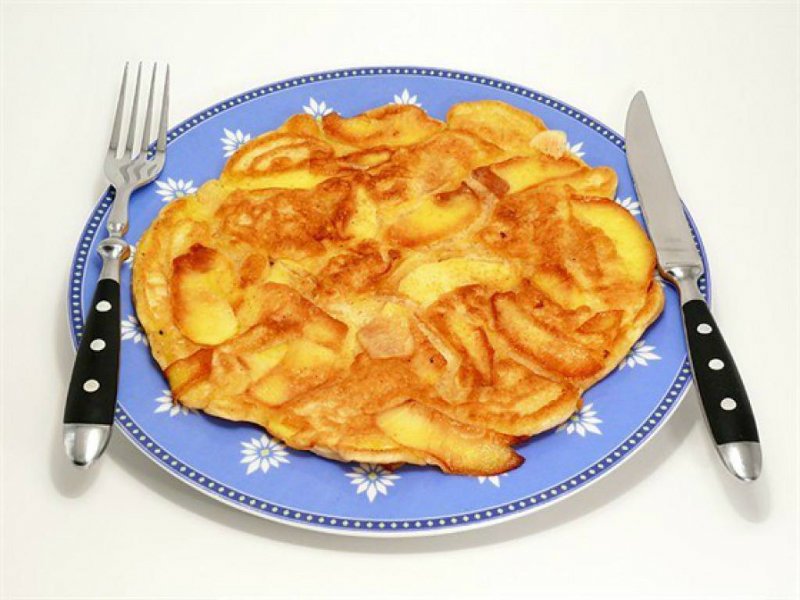 Sunny Side up Eggs in Bread
Make round holes in the slices of toast bread. Grease the pan with butter, fry the bread on one side, turn over and gently break the egg into the holes. Season with salt, pepper, and other spices of choice. Cook under the lid until the egg is set.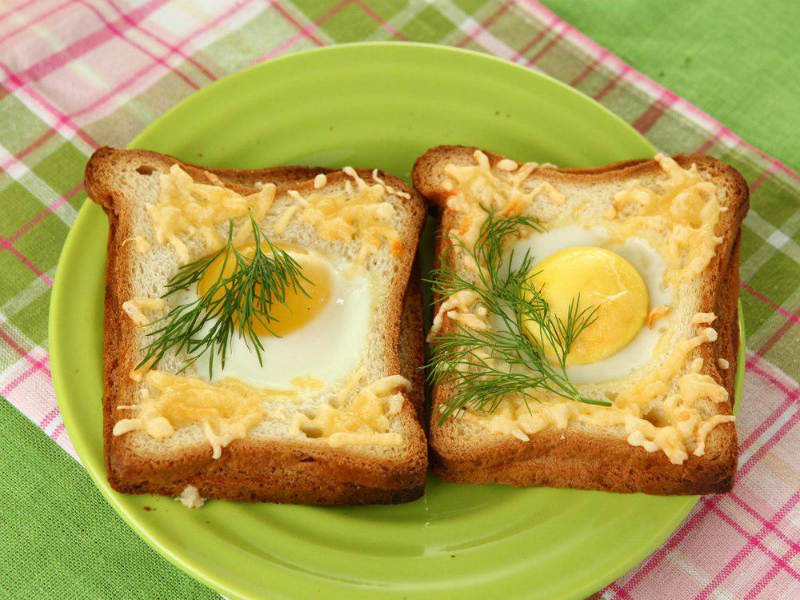 Omelet in a Cup
Break the egg into a microwave safe mug, pour 2 tablespoons of milk, add a pinch of salt and pepper. For better nutrition, you can add bread cubes, chopped tomatoes and grated cheese to the mixture. Microwave at medium power for 3 minutes.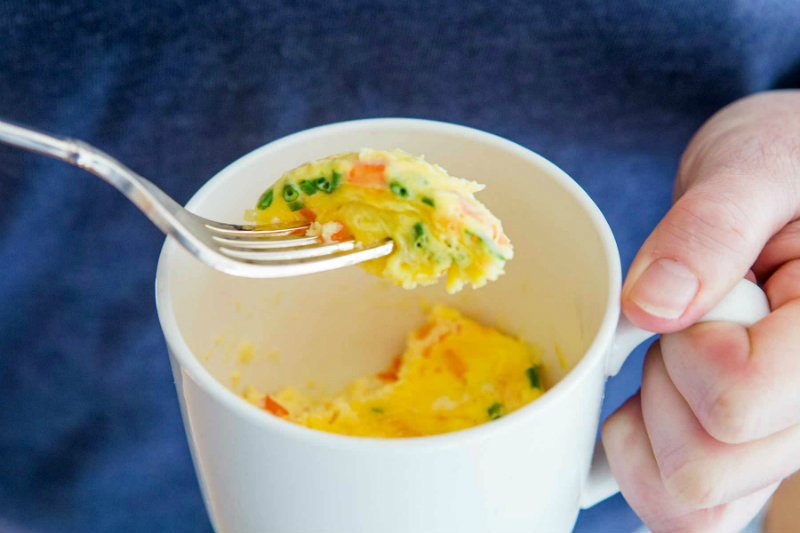 Overnight Oats
In the evening, pour a few spoonfuls of oats into a 17 fl oz jar (500 ml), add nuts, raisins, and flax seeds and pour in plain yogurt. Close the lid, shake and refrigerate. Take out from the fridge in the morning, add a spoonful of honey or fruit puree — healthy and nutritious breakfast is on the table!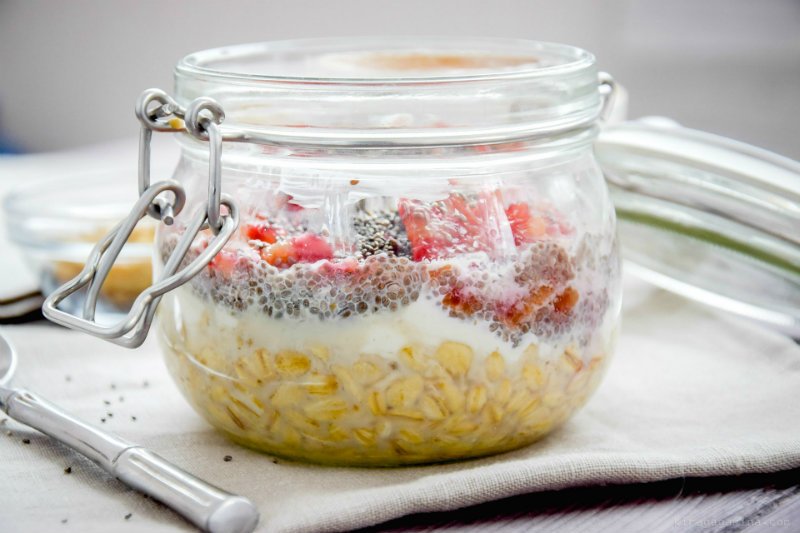 Simple Apple Fritters
In the evening (again) grate 1 apple, add 1–2 tablespoons of sugar, ¼ cup of yogurt or buttermilk (50 ml), a pinch of salt and soda and a few tablespoons of flour. Stir, put a lid on and refrigerate overnight. Don't stir it in the morning. Preheat a frying pan with vegetable oil. One by one pour several servings of the batter onto the pan using a tablespoon. Fry until golden brown.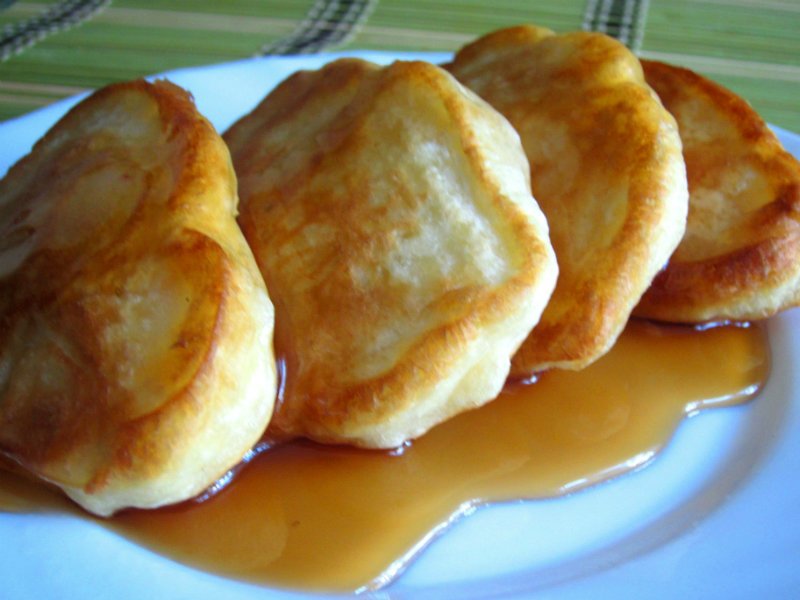 Baked Croque Monsieur
Grease slices of toast bread with mustard, lay out on a slightly greased baking sheet. Put a slice of hard cheese and ham on the bread, cover with a second piece of bread. Drizzle with olive oil, sprinkle with cheese and bake until golden brown.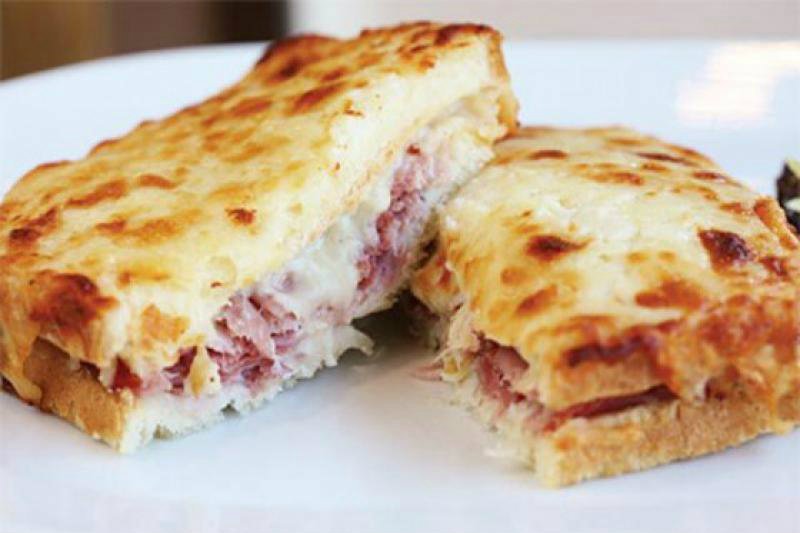 Cottage Cheese With Fruit
To ½ cup of medium-fat cottage cheese (100 g) add 1–2 tablespoons of sour cream or yogurt, mix with a blender. Add honey to taste (optional) and slices of seasonal fruit or your favorite jam.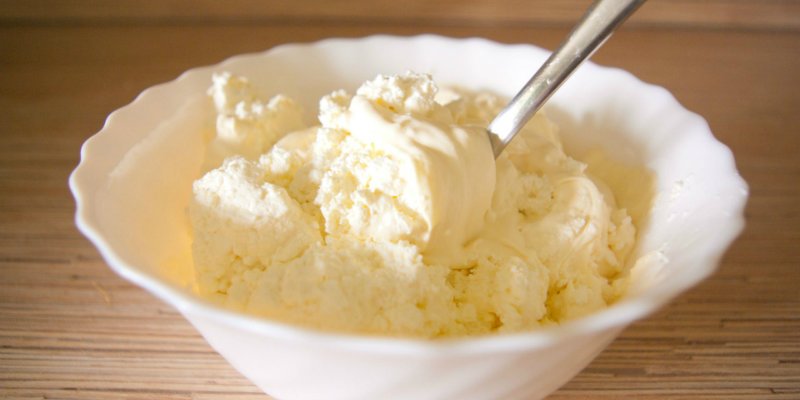 Rice Porridge With Pumpkin
Rinse ¼ cup of rice (50 g), fill with water (use a 2 to 1 water to rice ratio), season with salt and put on the stove. Meanwhile, grate a slice of pumpkin (3 ½ oz or 100 g is enough), add a spoonful of water, leave it to stew under the lid for 5–7 minutes. When the pumpkin softens, add it to the rice, pour in a glass of milk and cook for about 10 minutes. Serve with a slice of butter.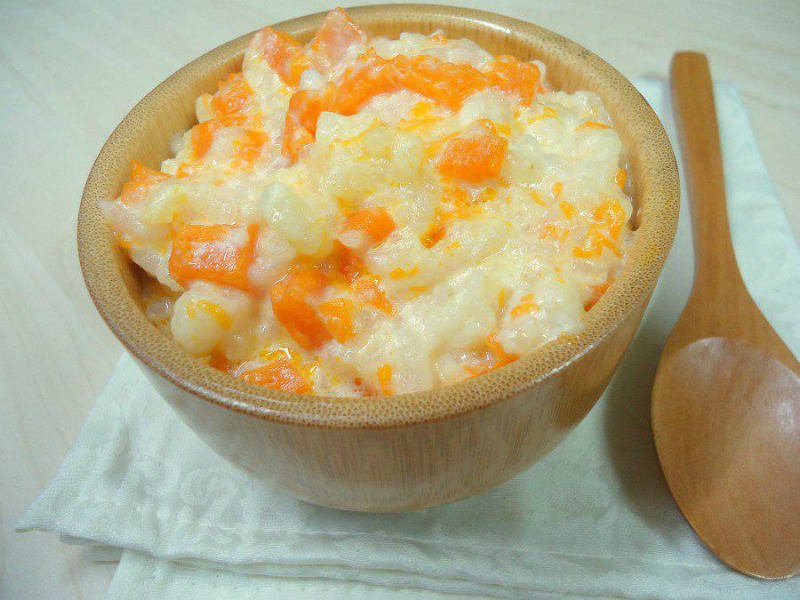 Milk Soup
Pour 17 fl oz of milk (500 ml) into a pot, bring to a boil. Add ½ cup of small durum wheat pasta (something like filini), a pinch of salt and cook for 7–9 minutes, stirring occasionally. Serve with butter and sugar.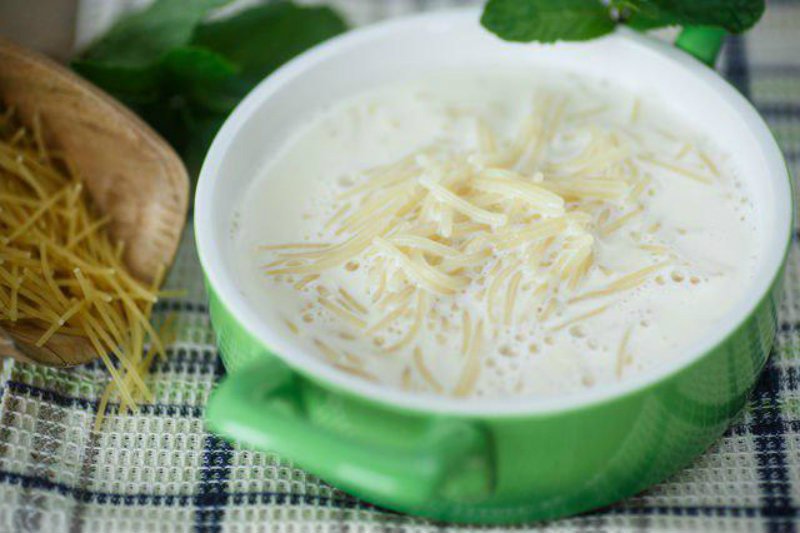 Quick Snacks
Flour Tortilla Wraps
Tortilla snacks are great because you can wrap anything in this thin flatbread. And the cooking time directly depends on what filling you decide to put in tortilla.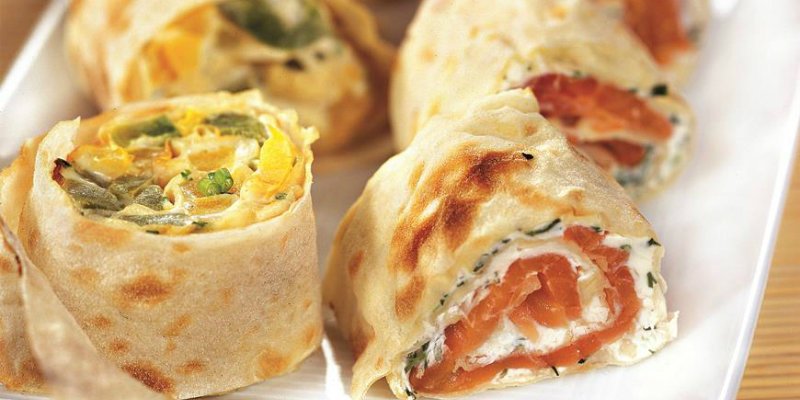 Baked Cherry Tomatoes
An alternative to time-consuming sun-dried tomatoes. Cut 1 lb (500 g) of cherry tomatoes in half, place them on a baking sheet with cut sides up, drizzle with olive oil, sprinkle with dried thyme, salt, pepper and dried garlic. Bake at 350 °F (180 °C) until it's quite dried. Use for sandwiches, pastas, and as a side dish with meat.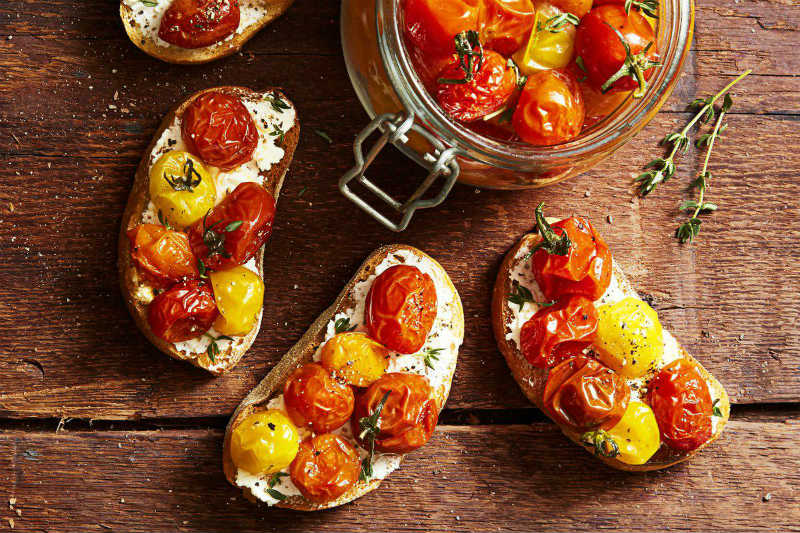 Cheese Baked in Breadcrumbs
Cut 10 ½ oz of cheese (300 g) (mozzarella, bel paese, provolone) into small cubes and put into a freezer for about 15 minutes. Mix the breadcrumbs with aromatic herbs to taste, and in a separate bowl beat an egg with 1 tablespoon of milk. First dredge the frozen cubes in flour, then dip in the egg, then dredge in breadcrumbs. Place on a baking sheet lined with parchment paper. Bake for 10–15 minutes at 400 °F (200 °C).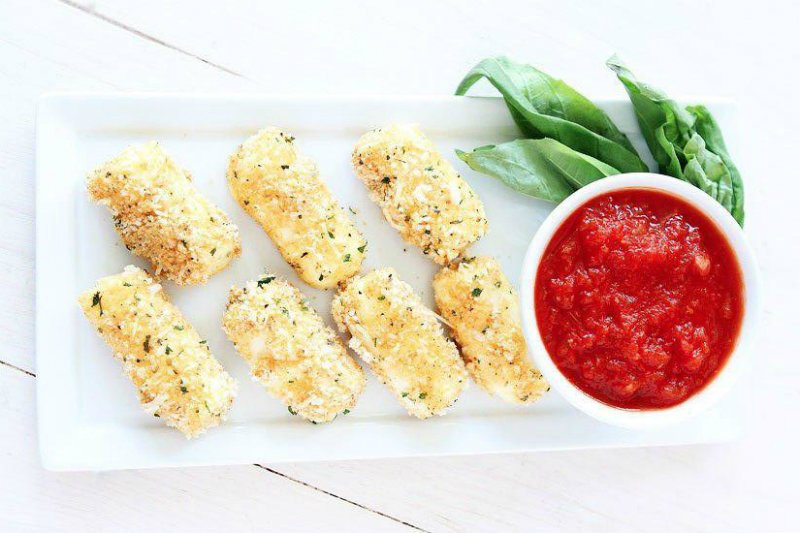 Cheese Muffins
Mix 4 tablespoons of flour with 1 teaspoon of baking powder, 1 cup (100 g) of grated hard cheese, 2 eggs and ½ cup (100 ml) of milk. Season with salt and pepper, pour the mixture into silicone baking cups. Place the cups on a baking sheet and put in the oven for 25–30 minutes at 350 °F (180 °C). Remove from the oven, when the crust becomes golden brown.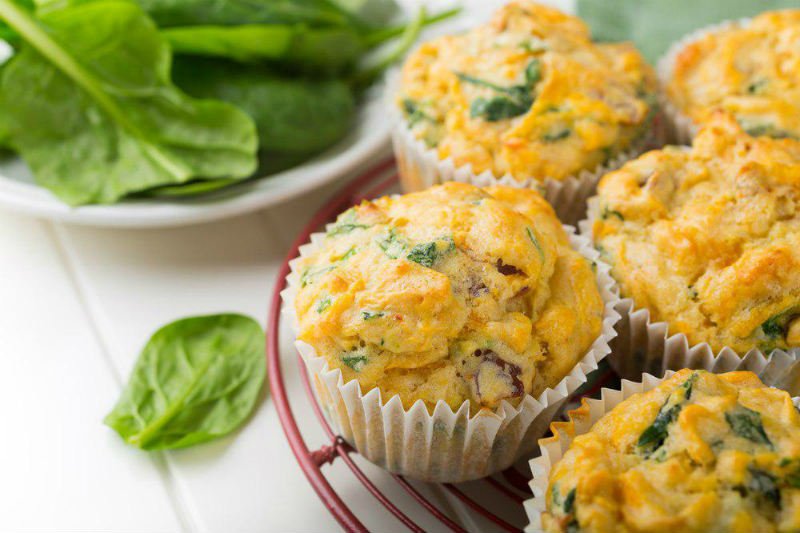 Zucchini Mini Pizzas
Line a baking sheet with parchment paper, place each zucchini circle on it, put a slice of mozzarella and a few slices of cherry tomatoes on top. Season to taste and bake for 15 minutes at 400 °F (200 °C).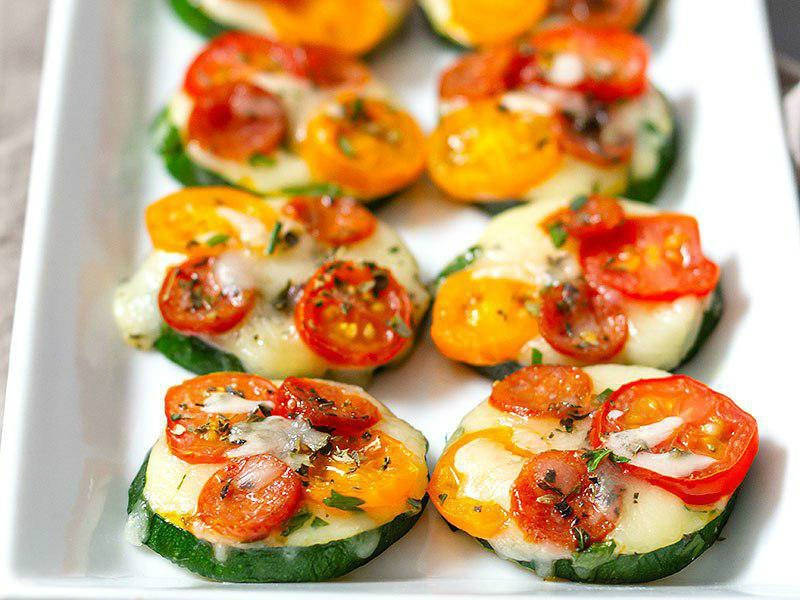 30-Minute Lunches
Rice With Chicken
Cut the chicken into pieces, fry in a deep pan with a small amount of olive oil and herbs. Add finely chopped onions, fry a little more. Pour washed rice into the pan, add salt and mix. Pour enough water or broth, reduce heat, cook under the lid for 15–20 minutes.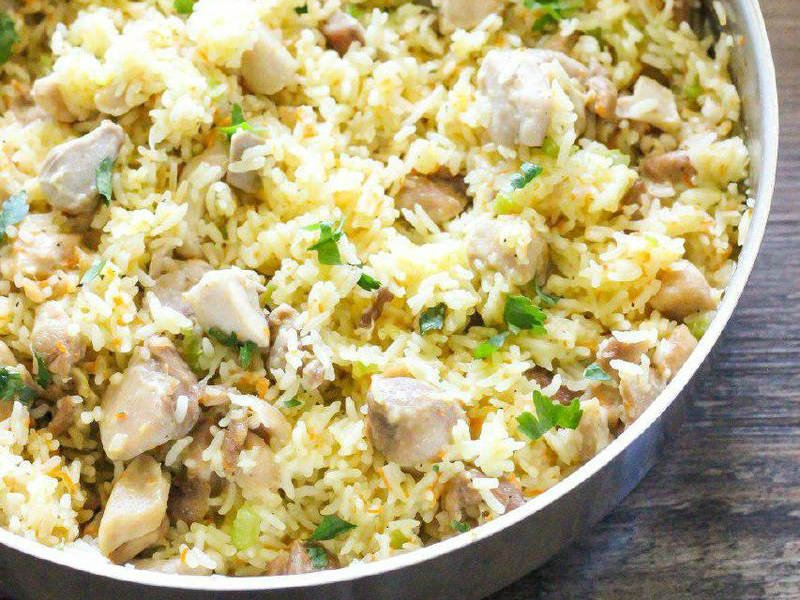 Chicken Paprikash
Fry onions in a deep pan, add largely chopped chicken fillet. Saute until golden brown. Add slices of bell pepper and tomato, garlic, season with ground paprika, black pepper, and salt. Pour a little bit of water and simmer under the lid over low heat for 20–30 minutes until the meat is done. Serve with sour cream and your favorite side dish.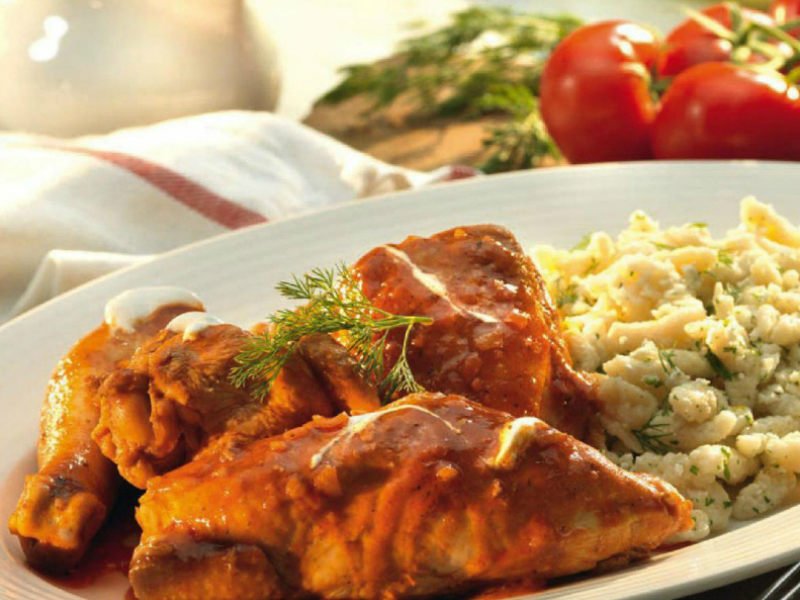 Lunch in a French Loaf
Basically anything can be the filling for this dish. Cut along a french loaf. Carefully remove the soft part to make boats, mash and fry with chopped onions. Lay out diced ham, fried crumbs with onions, and slices of tomatoes at the bottom of the boats. Put the cheese mixture on top (grated cheese, egg, a spoon of sour cream, salt, pepper). Bake until golden brown.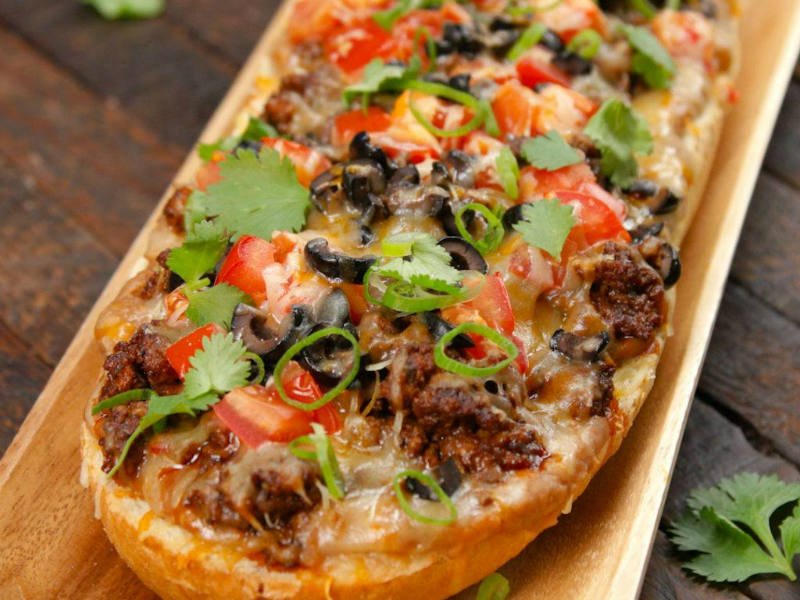 Zucchini Boats
As described in the recipe above, prepare a meal in zucchini boats. You'll get a much more healthful treat!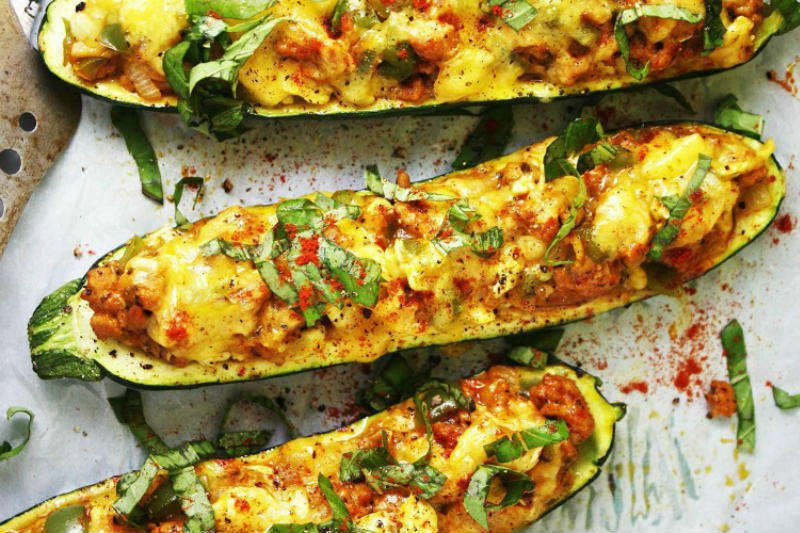 Chicken Fillet With Mushrooms
Cut champignons into medium slices. Cut chicken fillet coarsely. Chop onions. Fold a sheet of foil in half, turn up the edges. Add chicken, mushrooms and onions, drizzle with olive oil, white wine, season with salt, pepper, nutmeg, add a sprig of thyme. Connect the edges of the foil and put the package in the oven for 30 minutes at 350 °F (180 °C).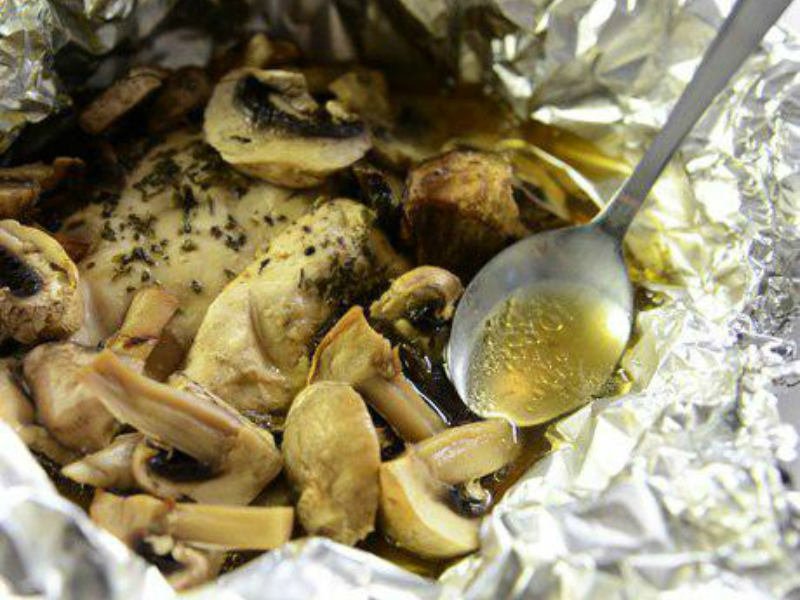 Pasta
Pasta is a versatile and quick meal. While it's being boiled according to the instructions on the packaging, prepare the dressing. Chop onions, sweat them a little, add ground beef. Fry for about 7 minutes, stirring. Season with Italian herbs, dried garlic, salt, add a couple of tablespoons of tomato sauce, cook for another 5 minutes.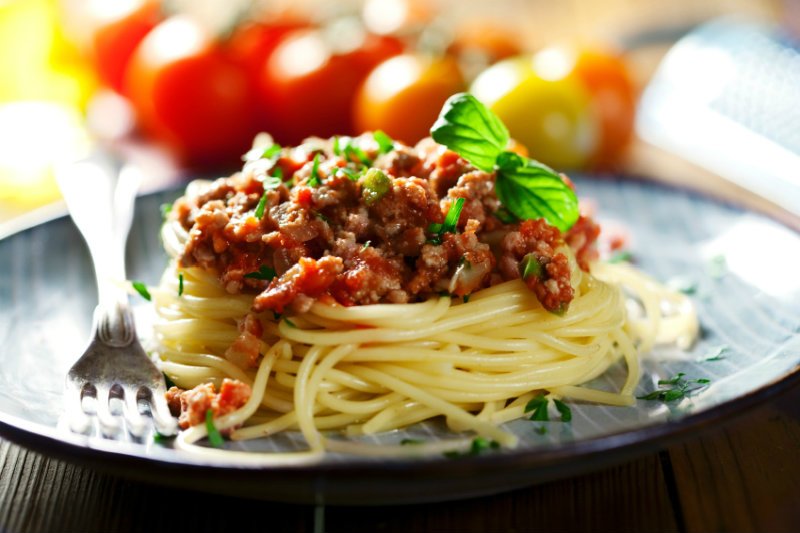 Vegetable Casserole
Cut zucchini, tomatoes, and potatoes into slices. Fill a baking dish with rows of vegetables stacked in alternating patterns (e.g. zucchini, tomato, potato, repeat). Season with salt and pepper, cover with foil and bake for 20 minutes at 400 °F (200 °C). Take out the dish, remove the foil, sprinkle the vegetables with grated cheese and put the dish back in the oven for another 15 minutes.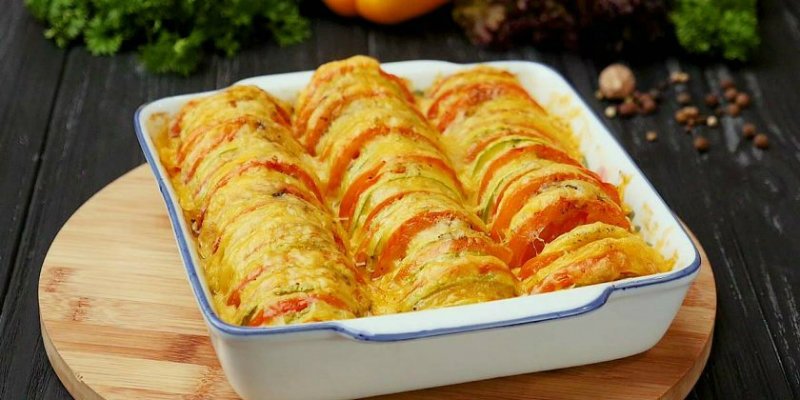 Cheese Soup
Cheese soup is another brilliant solution for a quick and easy lunch. You can always spice its delicate flavour up with various ingredients from your fridge.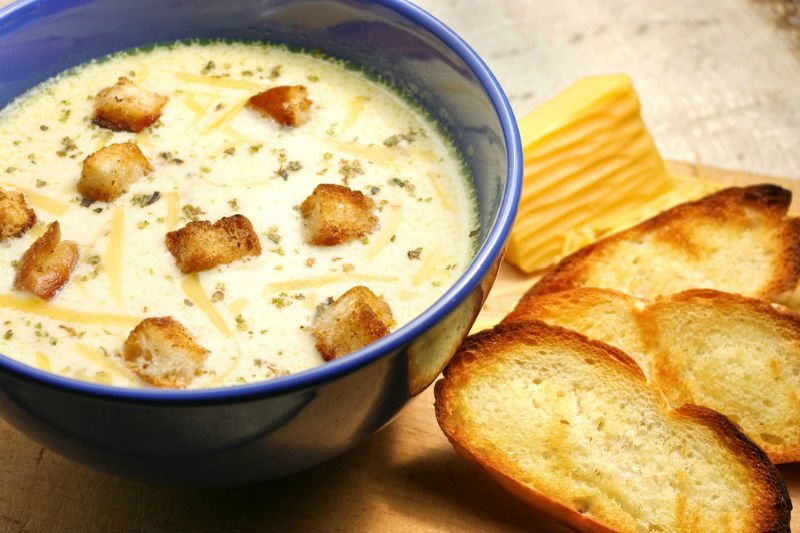 Steamed Fish With Potatoes
Peel the potatoes, fill with water, salt it and put on the stove. Place a fish fillet on a plastic wrap, sprinkle with lemon juice, white wine, season with your favorite spices, and salt (optional). Instead of the lid, cover the pot (after boiling) with a steamer basket. Place the fish on the top of the basket. Cook for 20–25 minutes.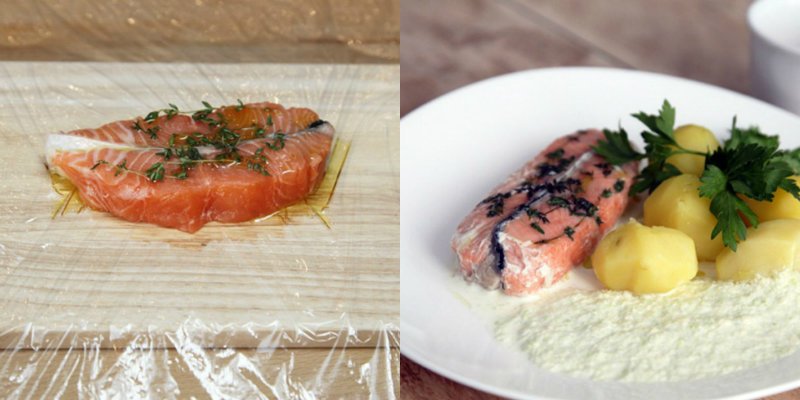 Broccoli and Cauliflower Casserole
Such casserole will appeal to anyone who doesn't want any extra calories. It is quick-to-make too!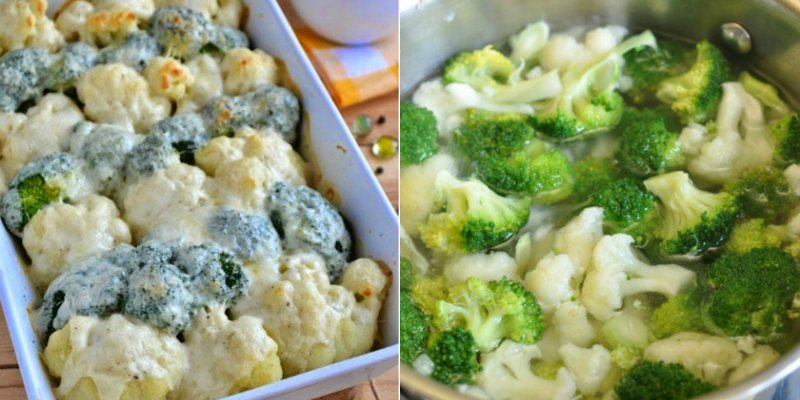 Simple Salad Recipes
Mediterranean Salad
Cut tomatoes, cucumbers, bell pepper and feta cheese into medium slices, salt it. Drizzle with lemon juice and olive oil. Enjoy it!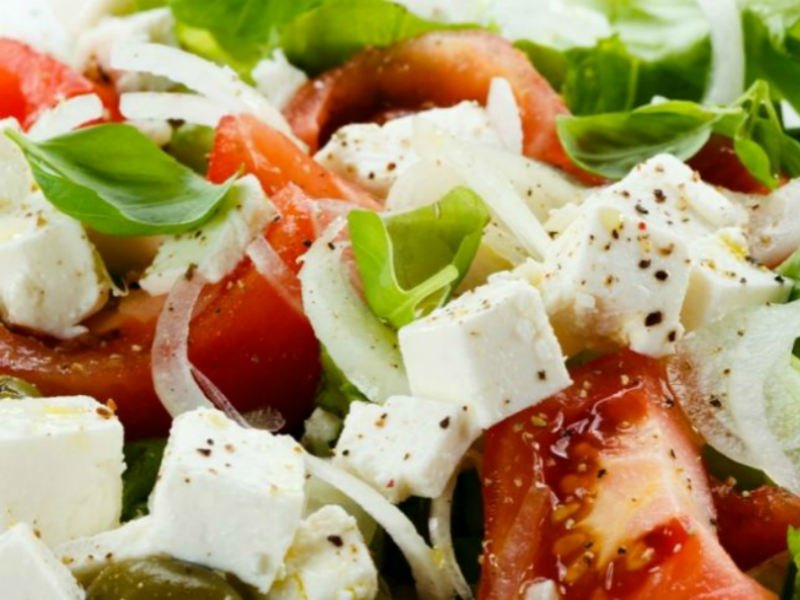 Light Cucumber Salad
Cut cucumbers into circles, add thin onion half rings and chopped walnuts. Drizzle with soy sauce, olive oil and lemon juice.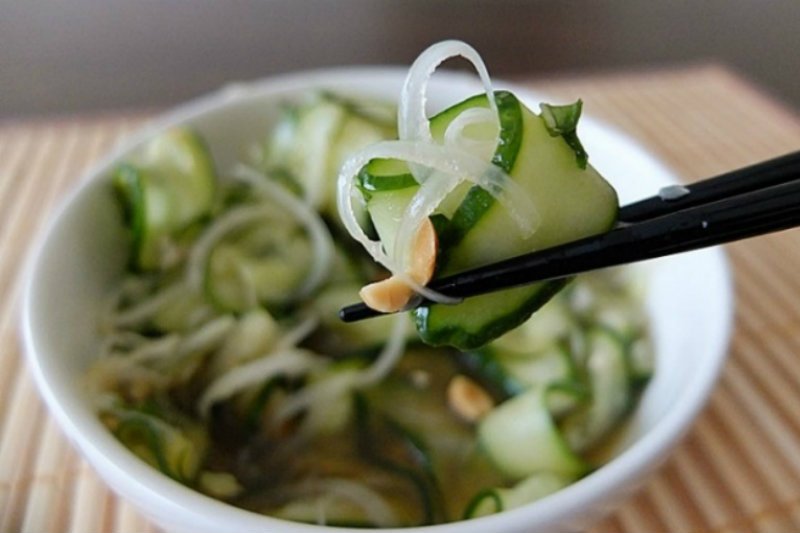 Lentil Salad With Celery
Boil green lentils. Add julienned celery stalk and some parsley. Drizzle with a mix of lemon juice, wine vinegar and olive oil.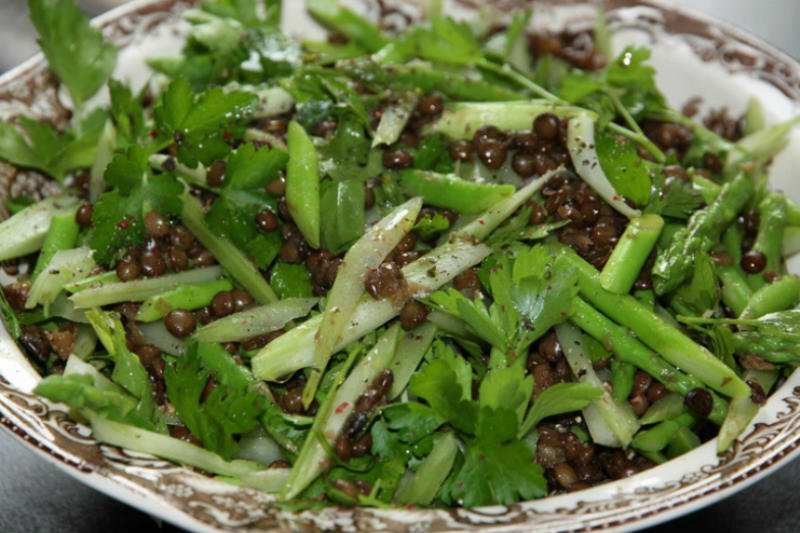 Spinach and Cheese Salad
Rinse young leaves of spinach, dry, add chopped feta cheese, half rings of red onion and walnuts to taste. Season with a mixture of vegetable oil, mustard and lemon juice.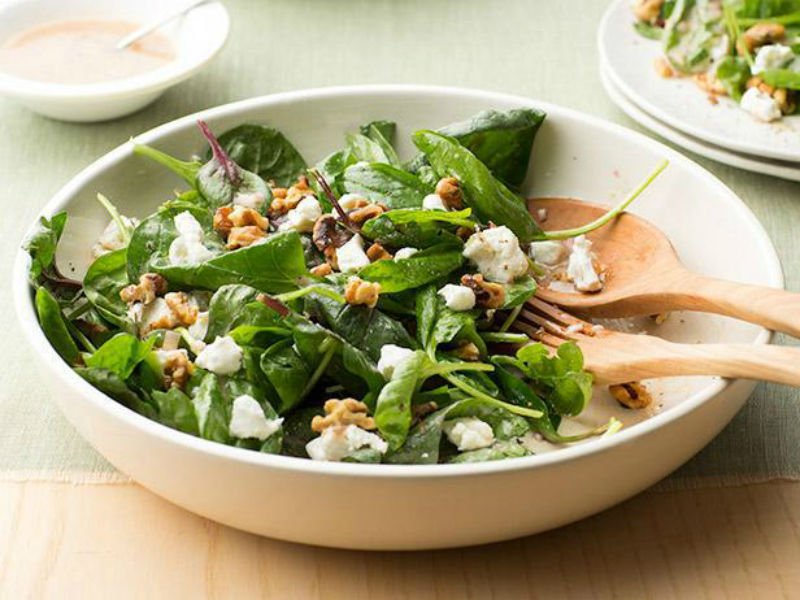 Peach and Cucumber Salad
Dice a cucumber, some peaches (skinless) and an avocado. Add thin half rings of onion and chopped dill. Drizzle with a mixture of apple cider vinegar, olive oil and lemon juice.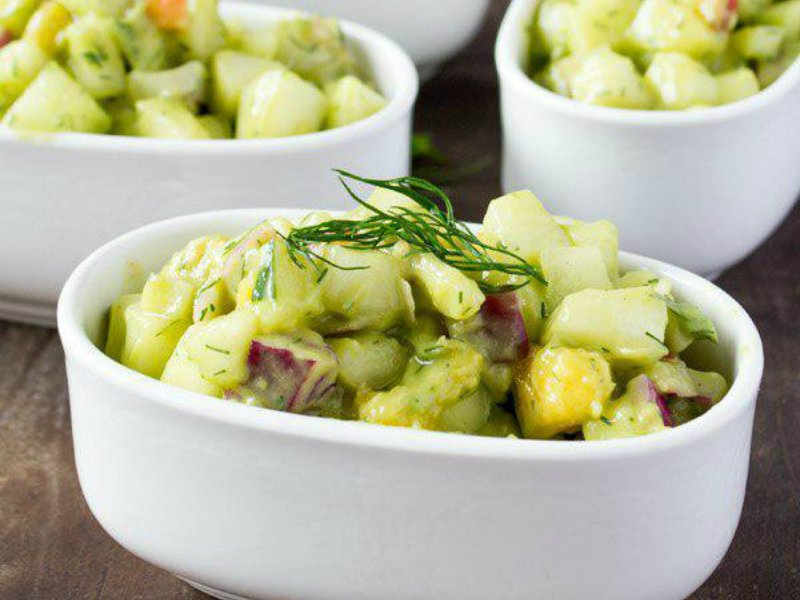 Celery, Apple and Carrot Salad
Grate medium apple, carrot and a quarter of celeriac, salt. Drizzle with apple cider vinegar, vegetable oil and mix.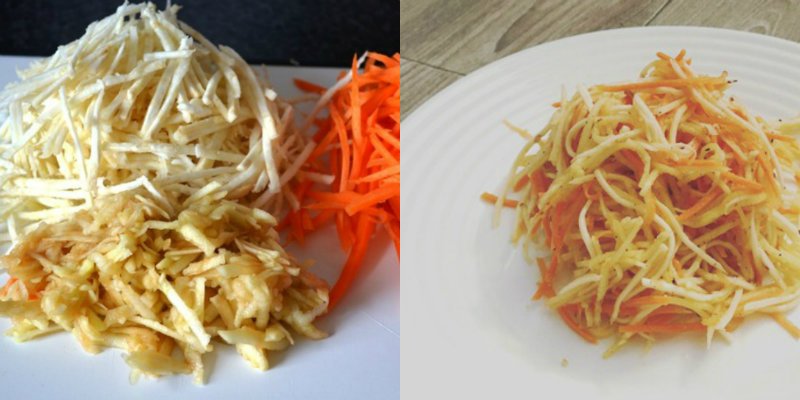 Carrot Salad With Nuts
Grate carrots and apples, add a segmented orange, a handful of nuts and raisins. Salt, pour vegetable oil and a spoonful of honey. Stir, leave for 10 minutes to infuse.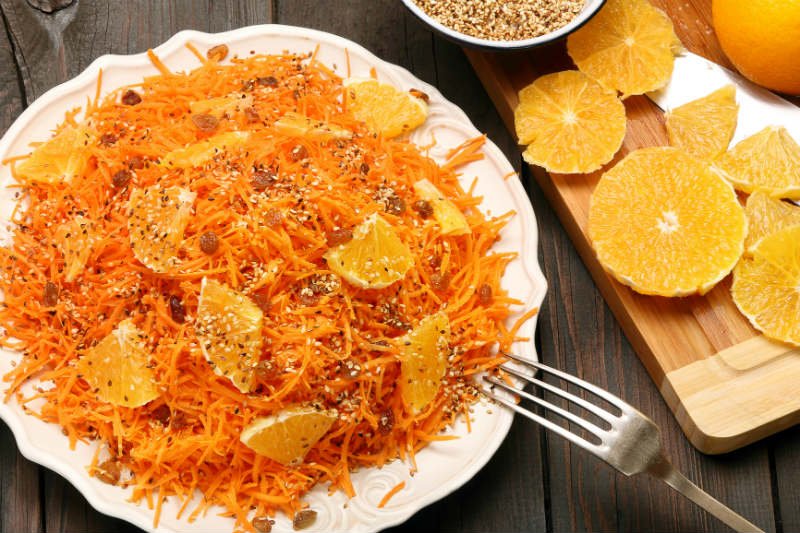 Pear Salad With Cheese
Peel and dice pears. Cut hard cheese likewise. Add a handful of walnuts, herbs, onions (optional). Season with black pepper, top off with a mix of lemon juice, vegetable oil and mustard.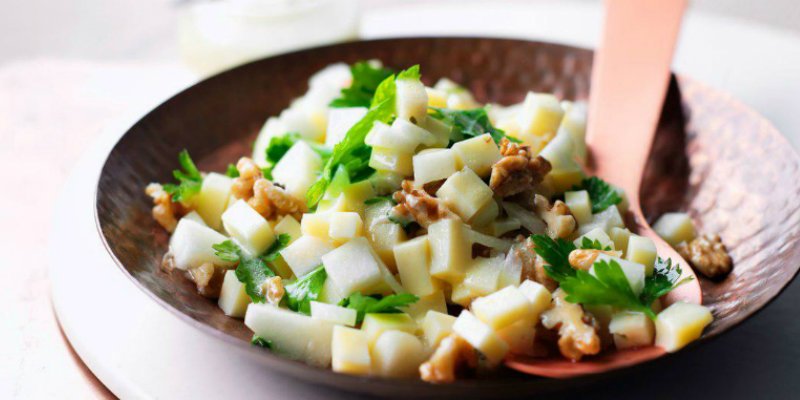 Potato and Tuna Salad
Drain a can of tuna, put fish flesh on a plate, add diced potatoes and boiled egg slices. Season with lemon juice, vegetable oil, salt and pepper.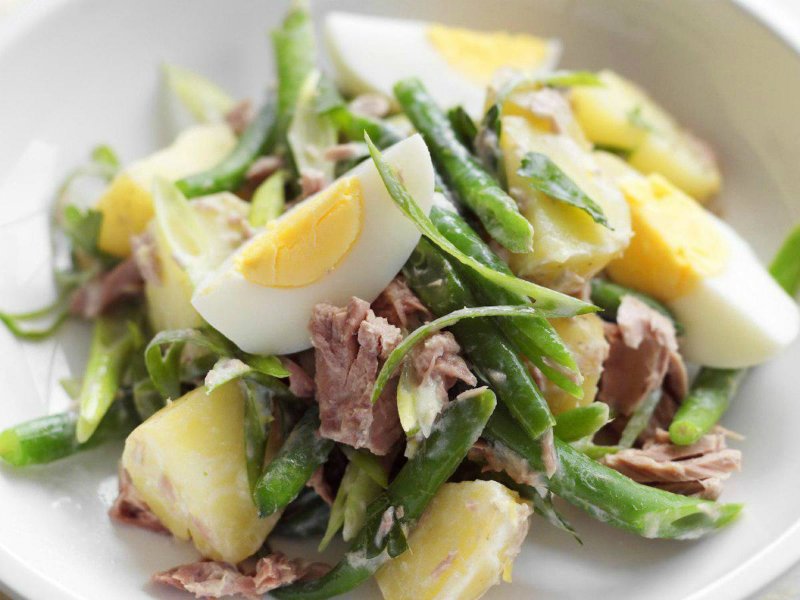 Chicken Salad With Celery
Cut boiled chicken fillet into medium slices, cut apples into cubes, add julienned celery stalk. Season with lemon juice, olive oil, sprinkle with herbs, salt and pepper. Stir, let the salad infuse.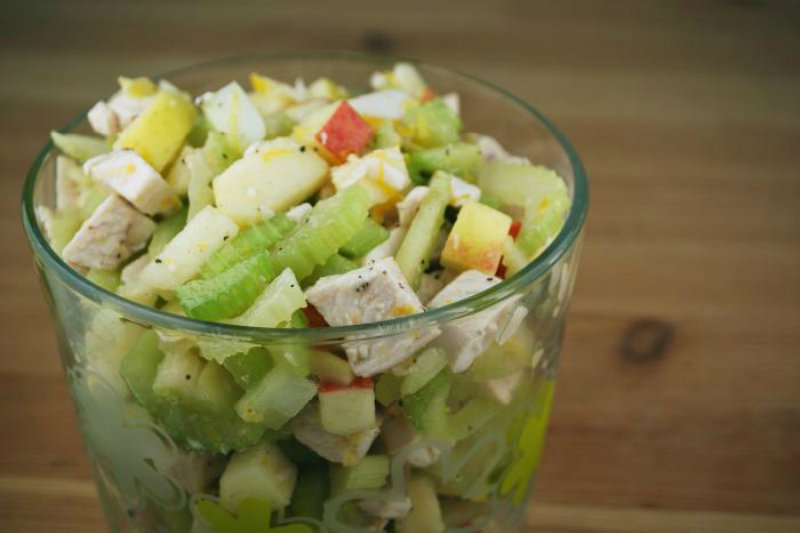 Chicken Breast Salad With Orange
Brown chicken slices in a frying pan, mix with leafy greens and orange slices. Add pieces of mashed feta cheese, a bit of salt, season with a mix of lemon juice, honey and olive oil.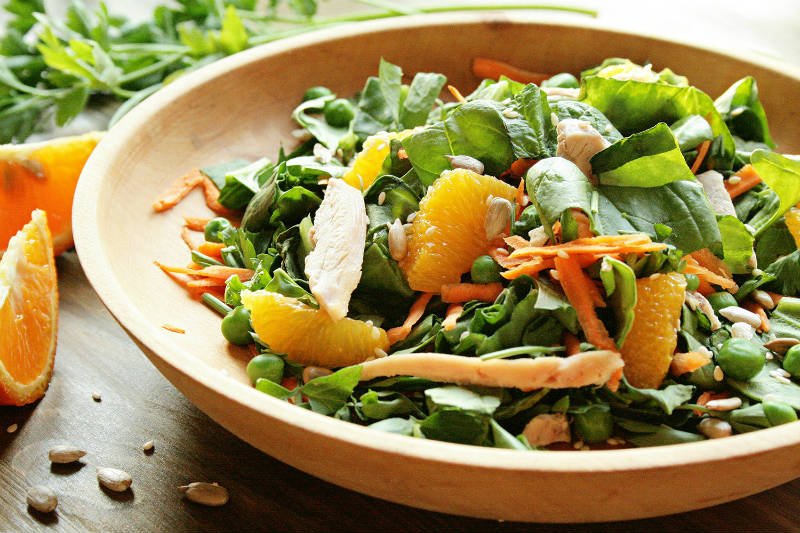 Potato Salad
Dice boiled potatoes, add julienned pickled cucumbers, onions and salami. Season with Dijon mustard, wine vinegar, vegetable oil, salt and pepper to taste.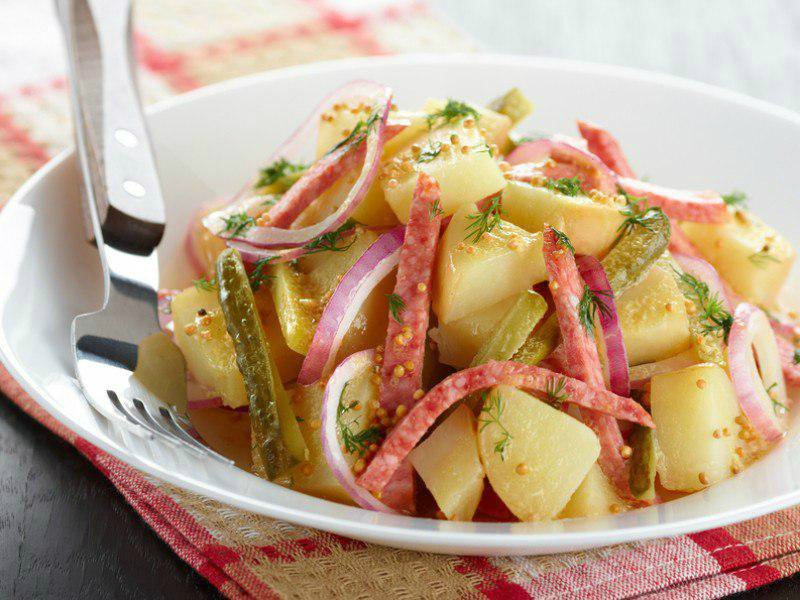 Peach and Feta Salad
Slice peaches, add feta cubes and arugula leaves. Season with honey, balsamic vinegar, vegetable oil and salt.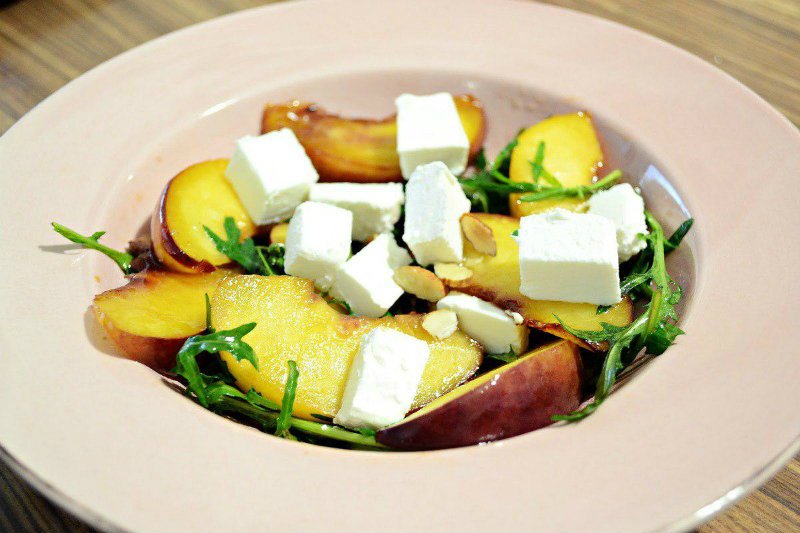 Tomato Salad
Slice the tomatoes, add fresh basil. Season with salt and pepper. Add chopped garlic, season with olive oil and mix.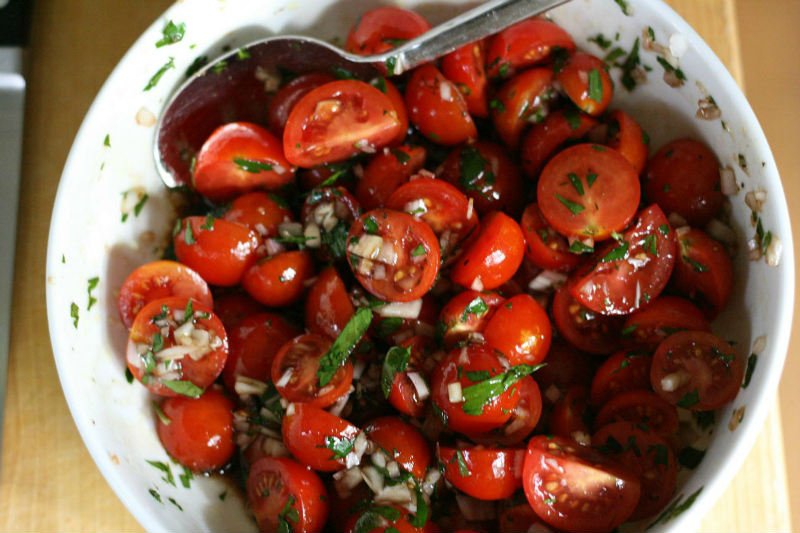 Three-Color Salad
Slice the tomatoes, avocado, and mozzarella, add chopped basil. Salt, pepper to taste, season with a mixture of olive oil and lemon juice, mix.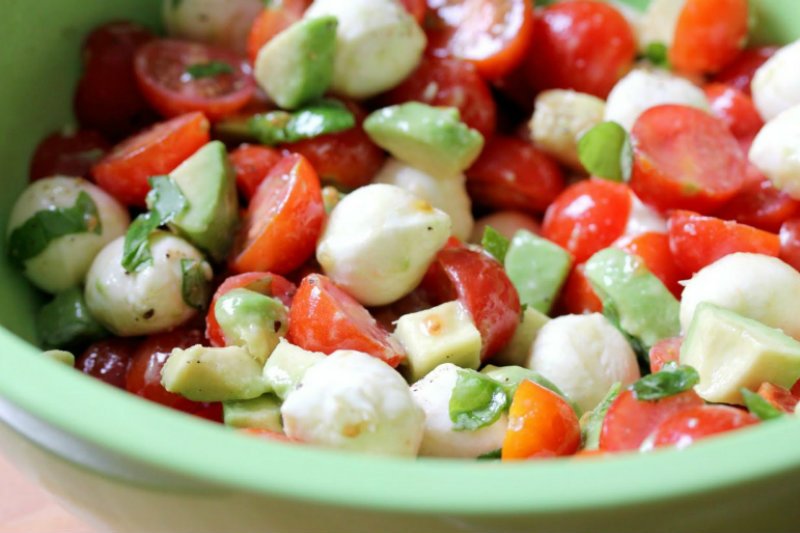 Easy Impromptu Desserts
Chocolate Mousse
Melt 7 oz (200 g) of dark chocolate in a double boiler, adding 5 ½ fl oz (160 ml) of water. Then beat the mixture with a mixer until it brightens. For flavor, add a few drops of brandy.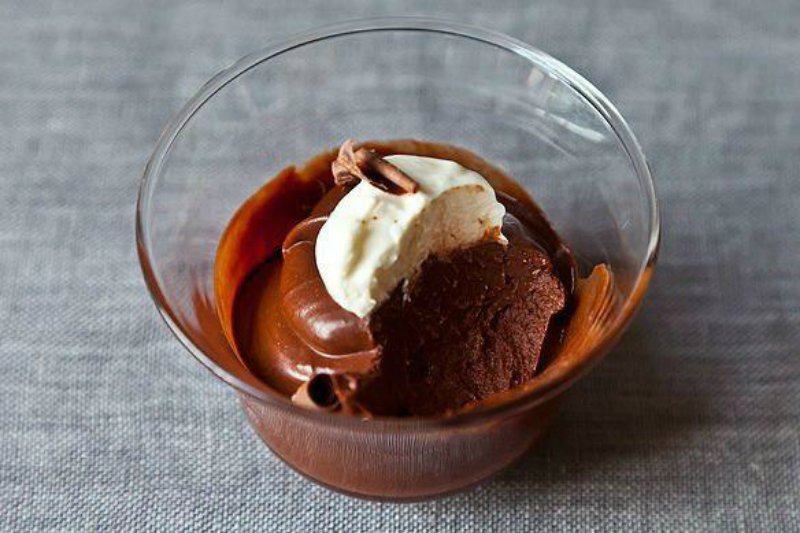 Frozen Yogurt
Mix 17 fl oz of plain yogurt (500 ml) with honey and coconut flakes. Pour the mixture into a rectangular dish, sprinkle with oats and chocolate flakes. Put in a freezer for 2 hours, then take out and cut into small squares.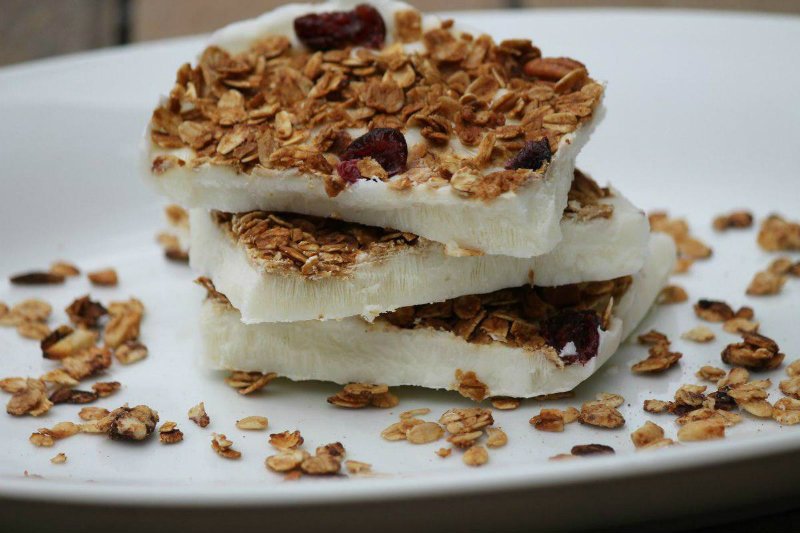 Jelly
Perhaps jelly is the easiest dessert with an incredible variety of types. Cook and enjoy!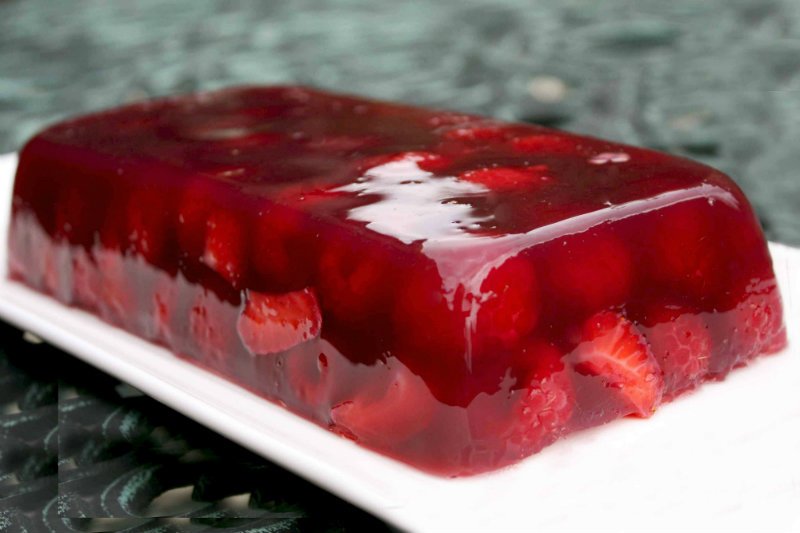 Ice Cream
Beat 6 ½ fl oz (200 ml) of cream with a fat content of 30% until a foam appears. While beating, pour in 6 ½ fl oz (200 ml) of condensed milk. Transfer the mixture into a container and put in the freezer for 6–8 hours.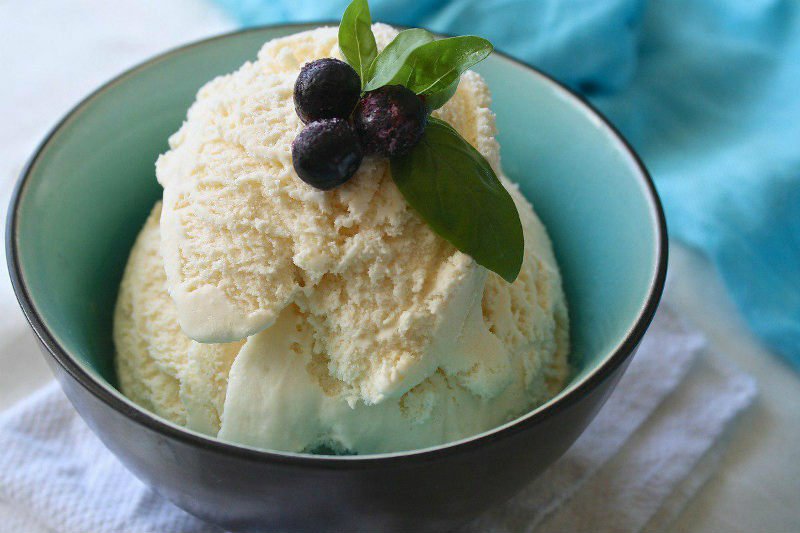 Chocolate Sausage
Make a sweet sausage, a diet dessert that will appeal to even those who are not on a diet. Finger licking good!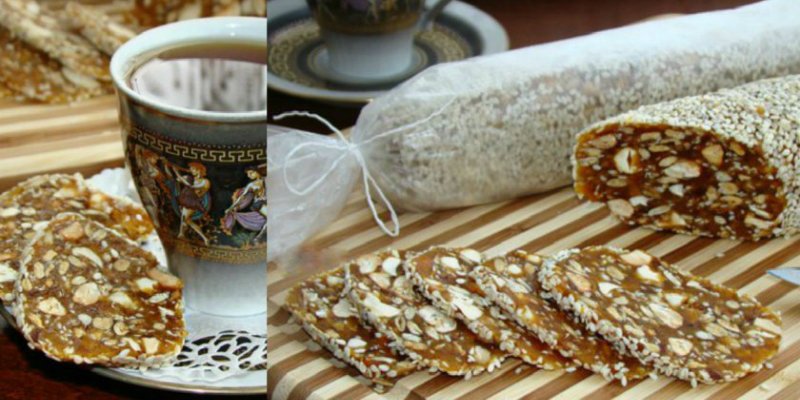 Cottage Cheese With Fruit and Cookies
Grind shortbread cookies into crumbs, beat cottage cheese with sugar, chop fruit. Layer the ingredients in a bowl.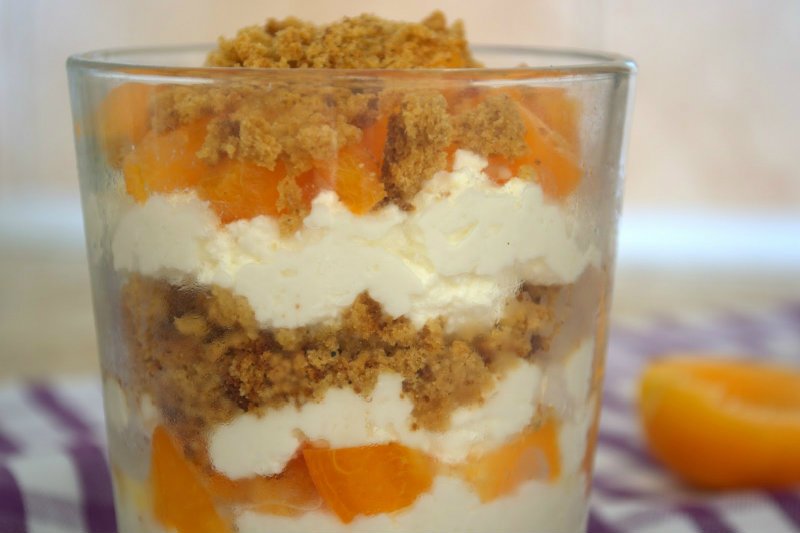 Cottage Cheese and Banana Mousse
Cottage cheese, nuts, bananas… This treat is not only tasty, but also healthy!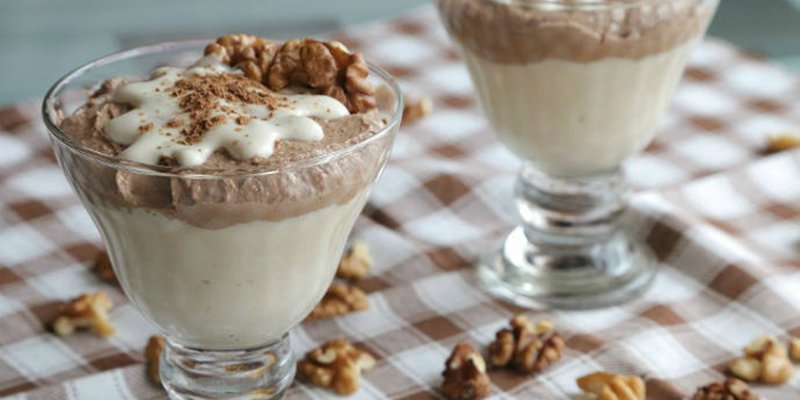 Raspberry Ice Cream
Grind 1 lb (500 g) of raspberries in a blender, pour a glass of cold cream, add sugar to taste. Pour into molds, freeze.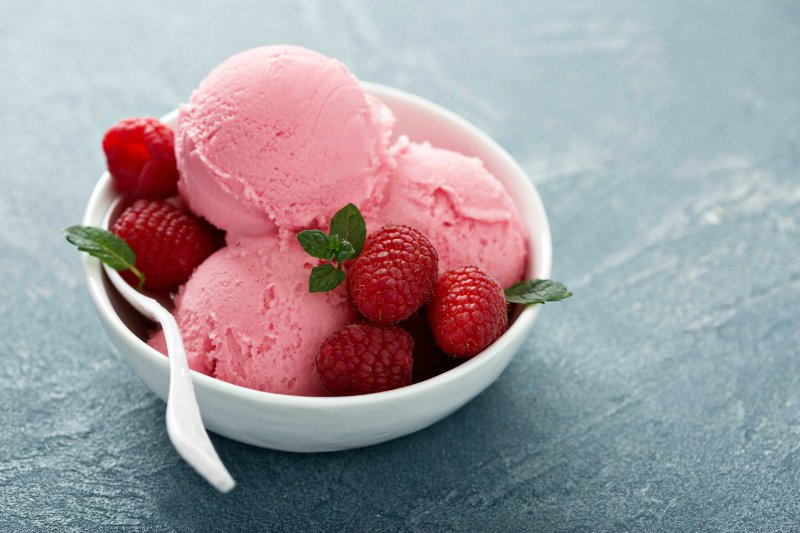 Baked Apples
Remove cores from apples, then fill the fruits with chopped walnuts, pour honey. Place on a baking sheet greased with butter. Bake until cooked.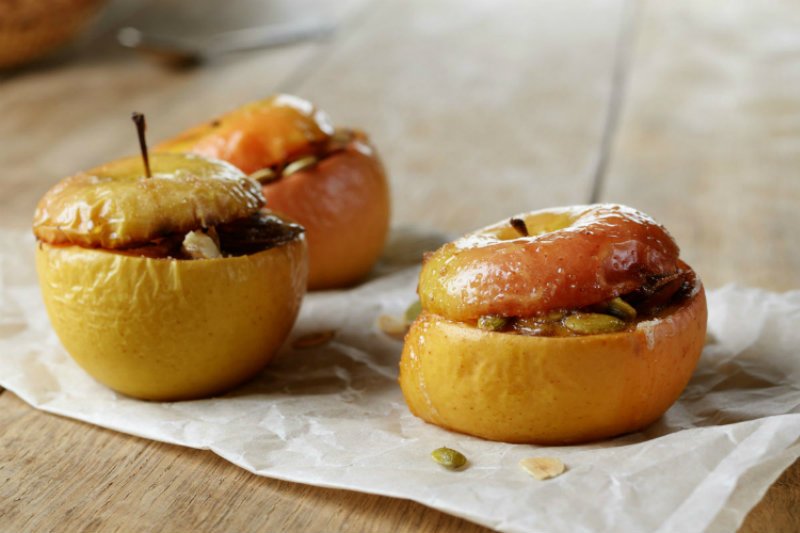 Sweet Carrot Casserole
Grate 10 ½ oz (300 g) of peeled and boiled carrots, add 3 ½ oz (100 g) of soft cottage cheese and 2 tablespoons of honey. Beat with a mixer. Season with cinnamon. Pour the mixture in a baking dish greased with butter, sprinkle with sesame seeds, bake for 25 minutes at 350 °F (180 °C).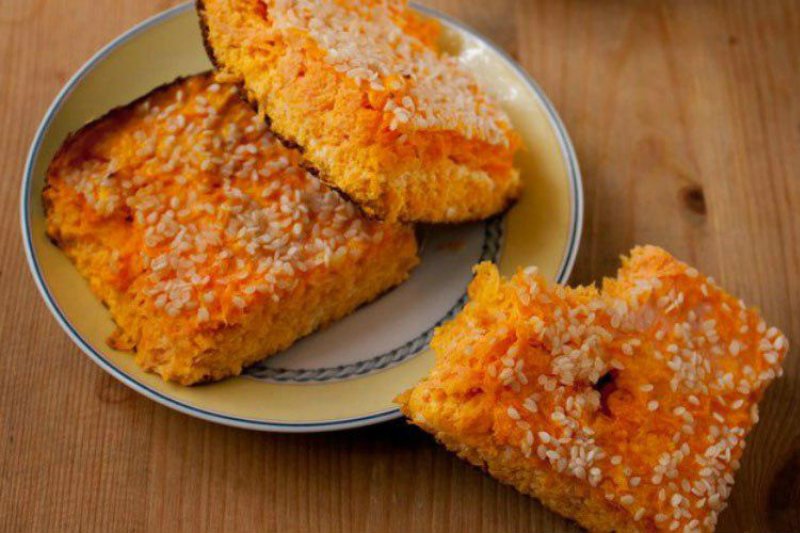 This fantastic recipe collection will provide you with quick and tasty meal ideas for a long time!