7 Fish Batter Recipes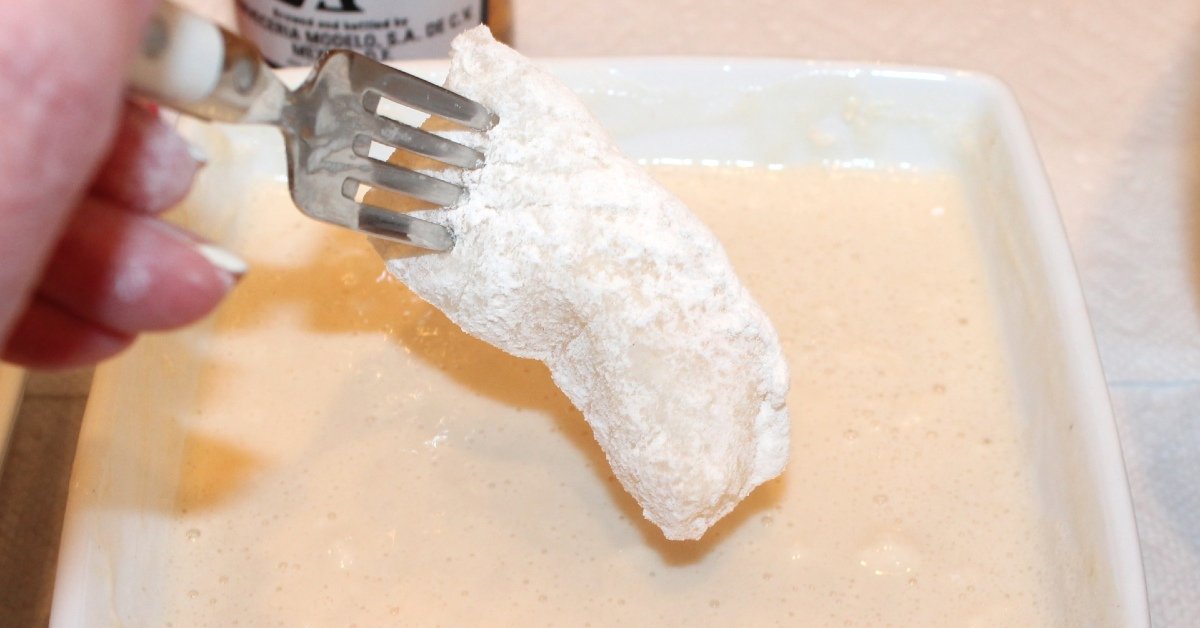 One of the most common ways to cook delicious fish is to fry it in a pan using breading or batter. Most culinary experts agree that the second option is preferable. Judge for yourself: on the one hand, the batter does not allow fish to come into contact with the oil and absorb excess fat. On the other hand, fish becomes saturated with the taste of batter, and it cooks in its own juice, becoming especially tender and juicy.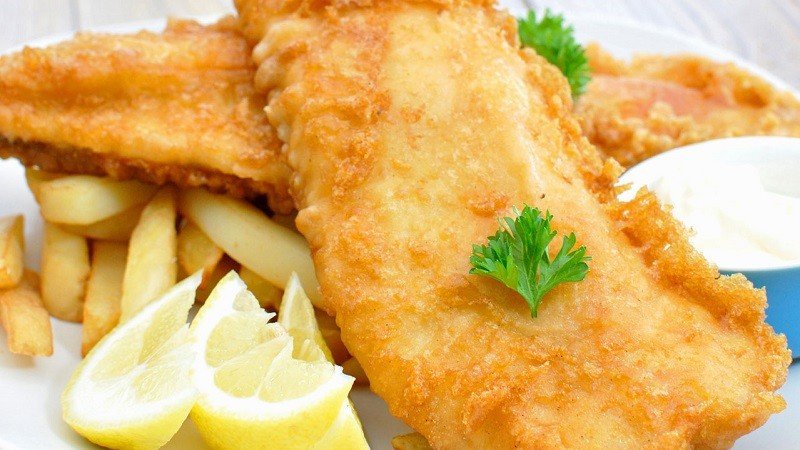 Moreover, the batter makes the dish more satisfying. The editors of Cook It are ready to share seven successful product combinations for making a delicious batter. All the recipes are easy and quick.
Cheese Batter for Fish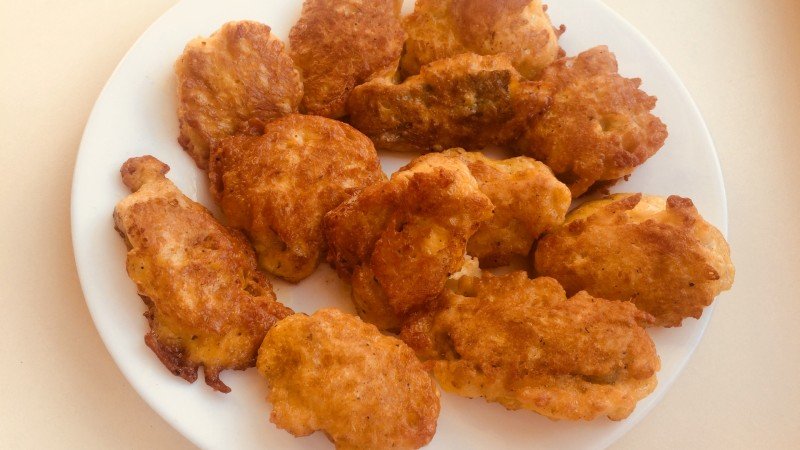 Ingredients:
3 tbsp mayonnaise
4 eggs
3 ½ oz (100 g) hard cheese
Instructions:
Lightly beat eggs with mayonnaise, add grated cheese. Season with salt and pepper, add flour and mix thoroughly.
Potato Batter for Fish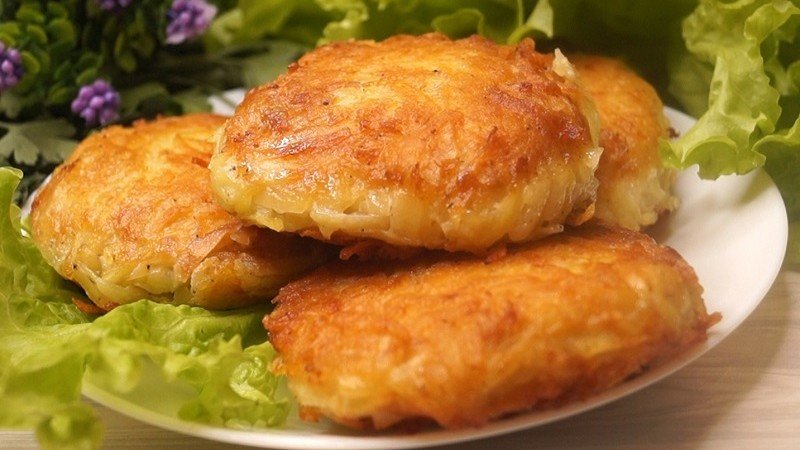 Ingredients:
3 potatoes
1 egg
2 tbsp flour
Salt to taste
Instructions:
Grate potatoes on a coarse grater. Add egg, flour, and salt to the resulting mass; mix thoroughly.
Chinese-Style Batter for Salmon
Ingredients:
1 egg
2 tbsp cornstarch
Spices to taste
Salt to taste
Instructions:
Beat egg with salt and spices, add cornstarch and mix well. Coat slices of fish fillet in the batter and fry them over high heat. By the way, this batter is perfect for cooking marinated chicken wings.
Beer Batter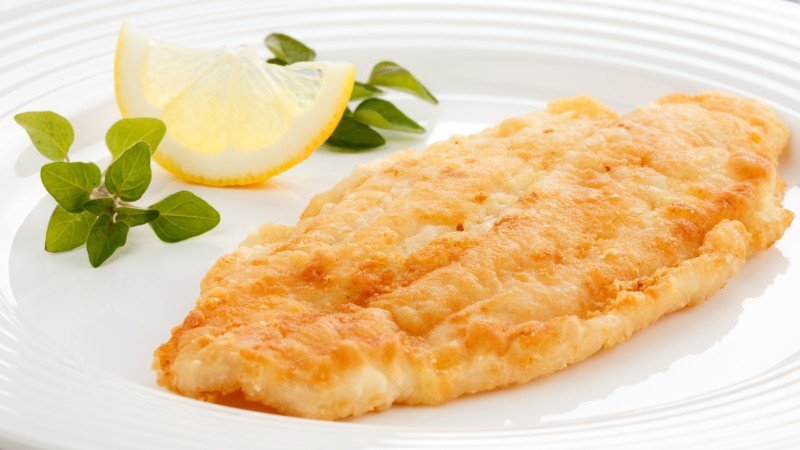 Ingredients:
3 eggs
7 oz (200 g) flour
6 ¾ fl oz (200 ml) dark beer
⅓ tsp salt
Instructions:
Separate the whites from the yolks. Combine the yolks with beer and flour. Beat whites into a thick foam and mix with the flour and egg yolks. Mix gently.
Batter With Soda Water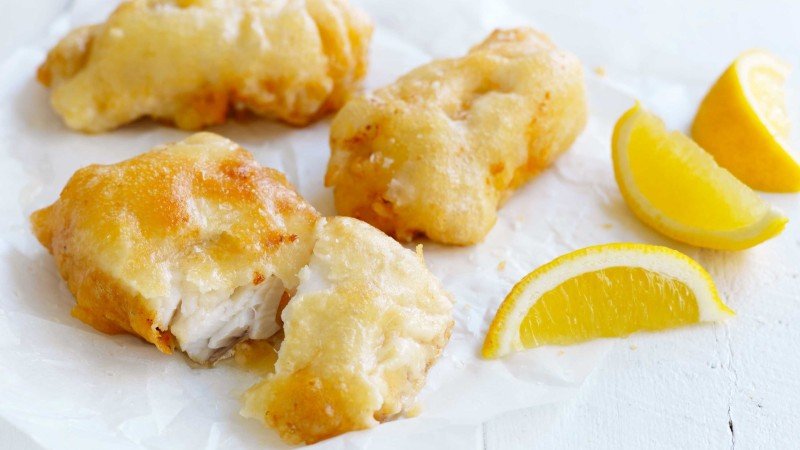 Ingredients:
4 eggs
½ tsp salt
1 tsp sugar
½ cup soda water
½ cup milk
1 ½ cup flour
Instructions:
Separate the whites from the yolks. Rub the yolks with salt and sugar, then pour in soda water and milk; mix thoroughly. Beat the whites with a mixer into foam and add to the finished mixture. Gradually add the flour and mix until smooth.
Egg-Free Batter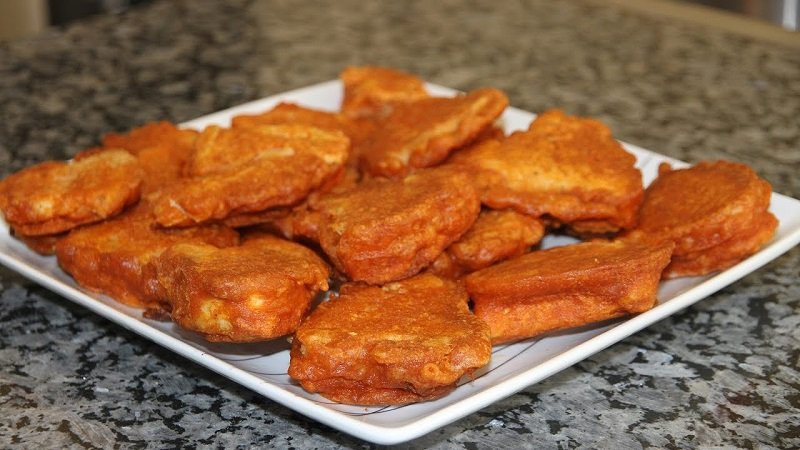 Ingredients:
1 cup flour (wheat or pea)
2 ⅓ fl oz (70 ml) water
½ tsp baking soda
Salt to taste
Nutmeg to taste
Herbs to taste
Instructions:
Combine flour with salt, baking soda, nutmeg (optional), and finely chopped herbs. Pour water into the dry mixture and whisk until homogeneous.
Egg White Batter
The tenderest of all.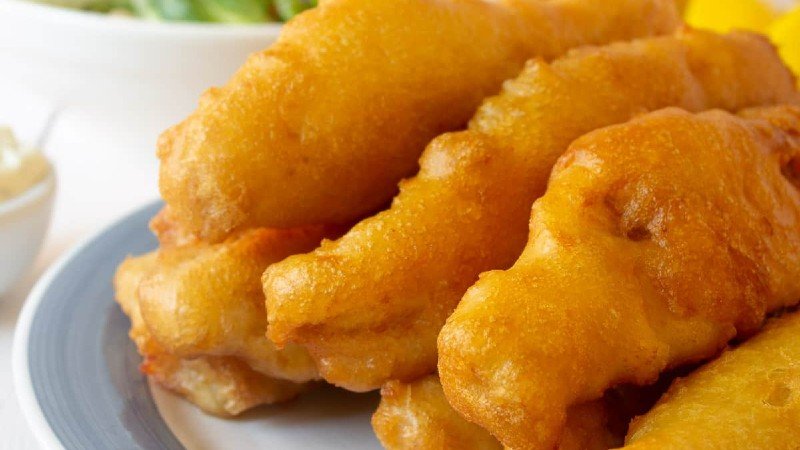 Ingredients:
4 egg whites
3 tbsp flour
1 tsp water
Salt to taste
Instructions:
Beat egg whites with salt, add sifted flour and water; mix well. The consistency should be like that of batter for crepes.
Here are a few tips for frying fish in batter: place the pieces of fish fillet on a pan with very hot oil well apart from each other — otherwise, they will stick together. If you want the crust to be crisp, do not cover the pan with a lid while frying.
We hope that our recommendations for making fish batter will help you prepare a delicious and mouth-watering dish out of any fillet.