A 70s House Makeover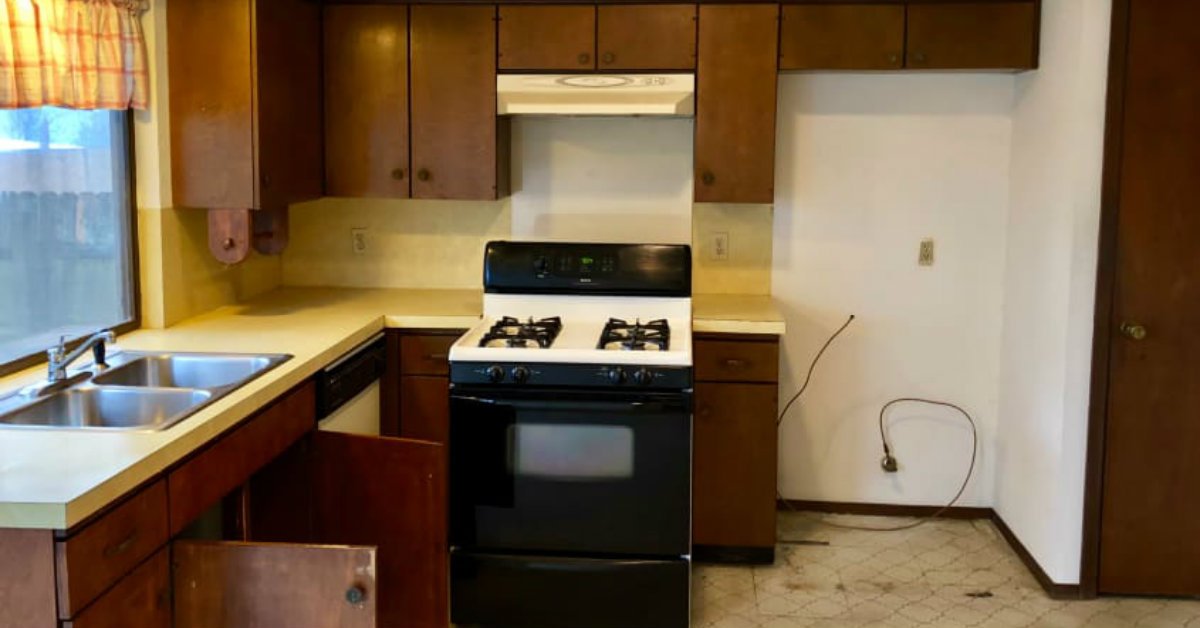 Chase and Lauren Daniel from Austin, Texas found an old 70s house that was for sale. It needed a lot of work, but the couple thought that the house had a lot of potential and so they decided to go for it and transform it into their future home.
The results exceeded all expectations. And now you can hardly recognize the dated 70's design in this gorgeous modern house. Let's take a closer look at this stunning makeover.
A 70s House Makeover
The couple removed one of the kitchen walls which expanded the space. There's so much more light in the remodeled room. Now the kitchen became Lauren's favorite room out of the entire house.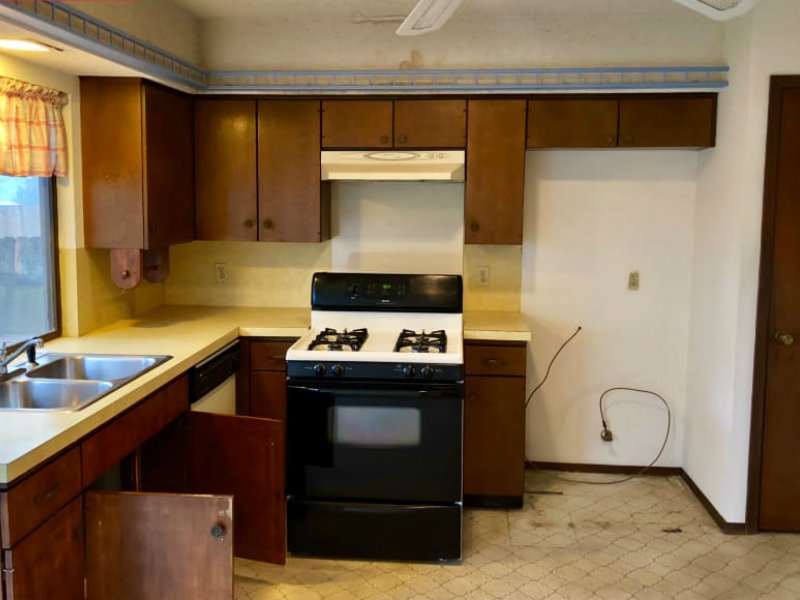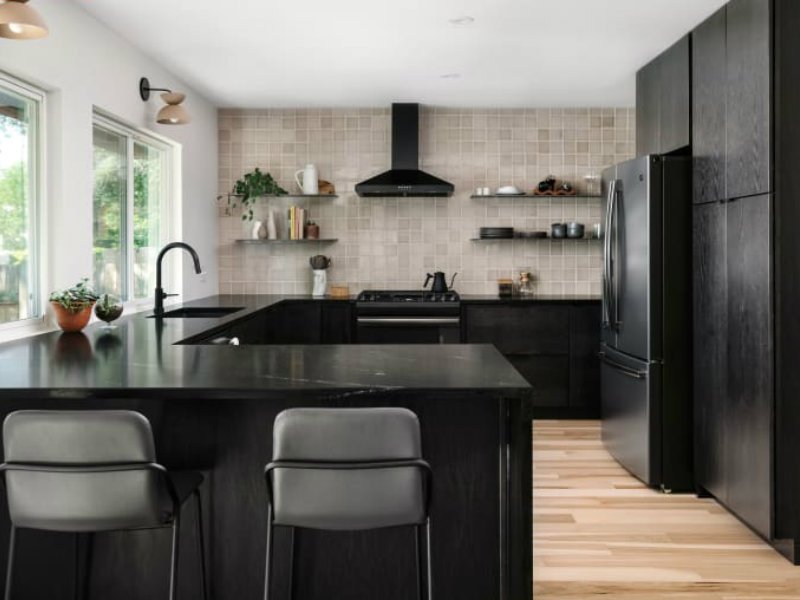 Chase and Lauren also removed dated wall-to-wall carpeting and replaced it with wooden floors.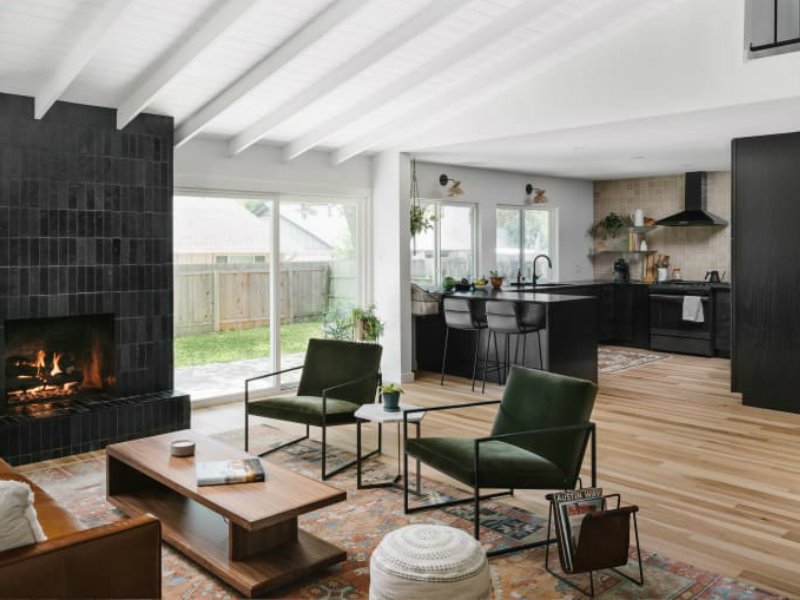 Calm and light colors on the walls and floor go great with bold dark furniture.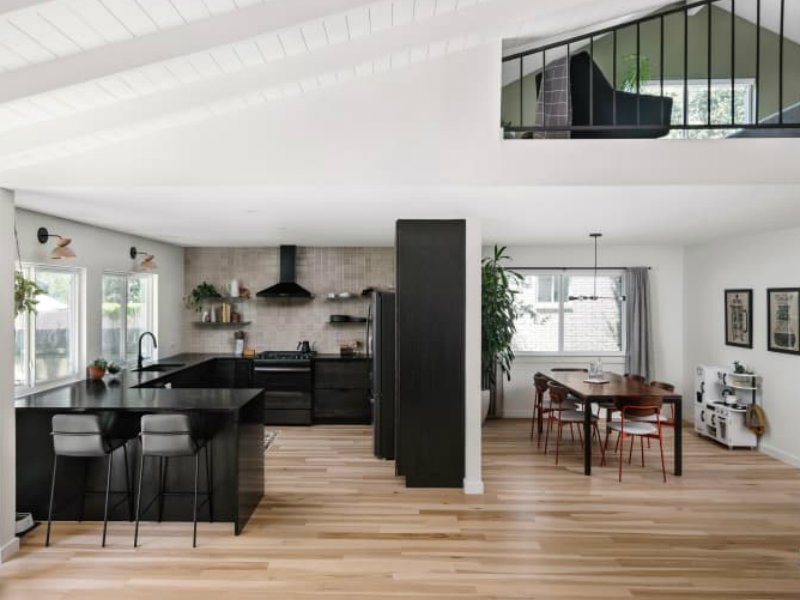 Lauren and Chase decided on dark kitchen cabinetry from stained oak with suede finish. It's complemented with black granite countertops. The couple also DIYed open kitchen shelves.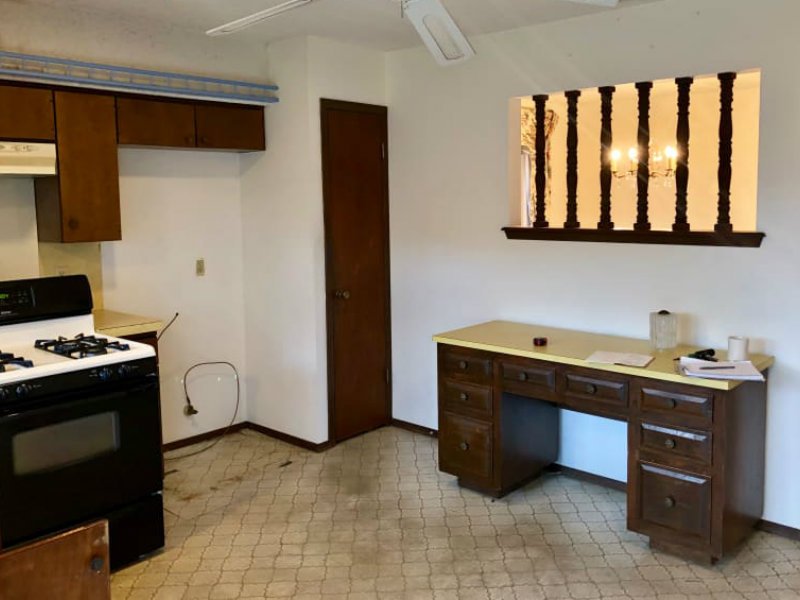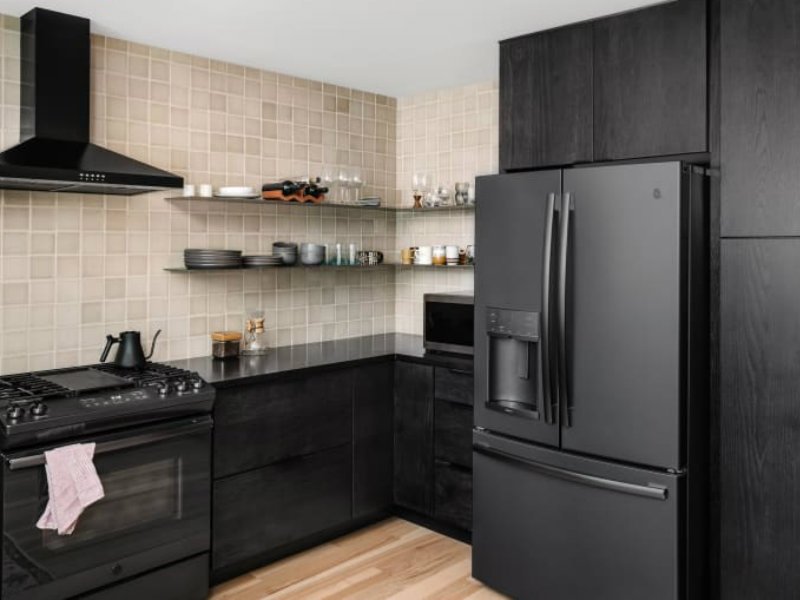 The homeowners used black tile for the small brick fireplace and transformed it into a large focal point. They also added another window to the left of the fireplace.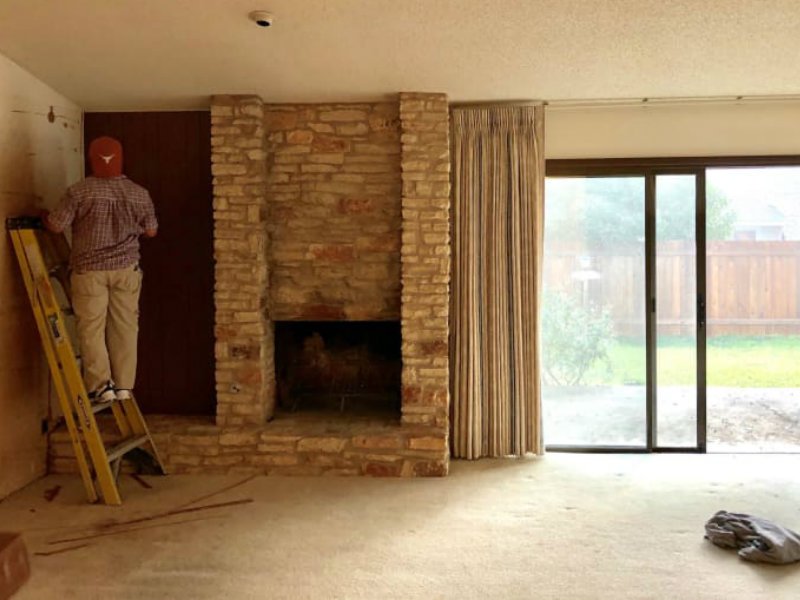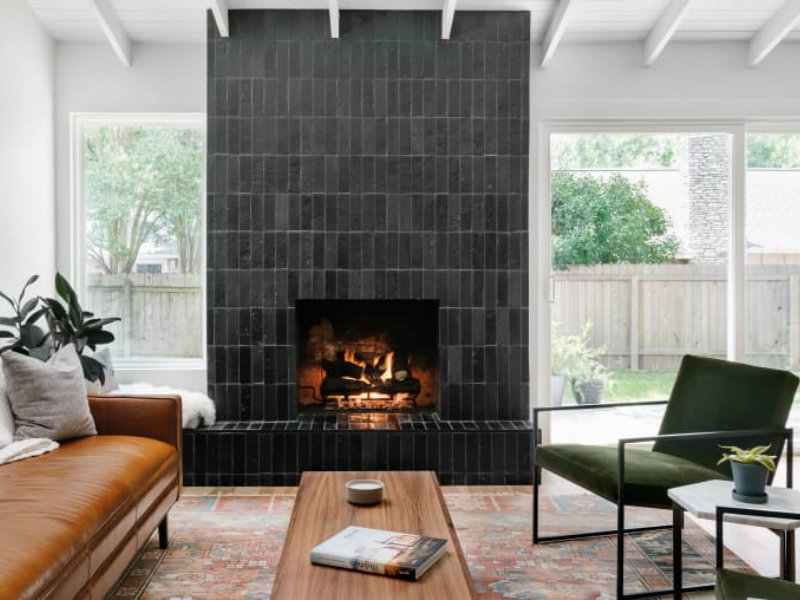 The bathroom remodel was one of Chase's favorite elements in the house. They removed the wall and replaced the bathtub with a modern shower that has bold red tiles.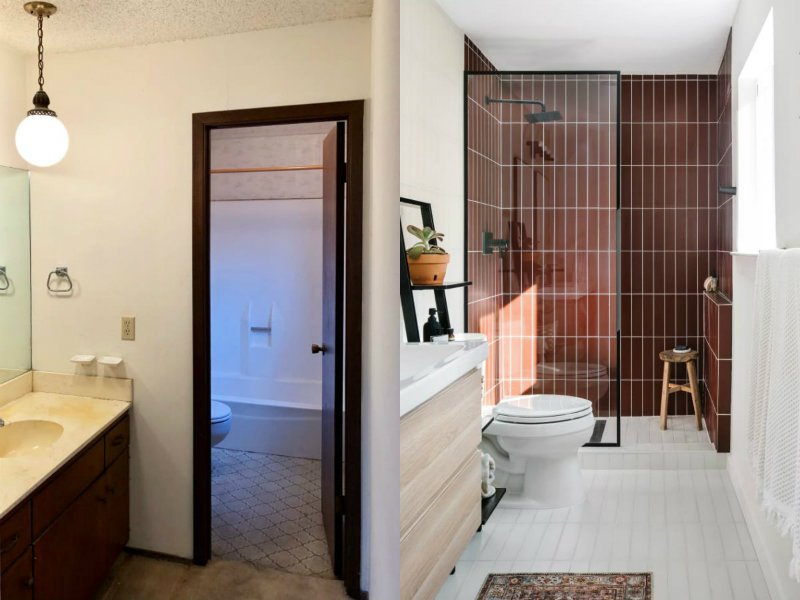 Did you like this modern remodel? What is your favorite element of the house? Share your opinion in the comments.
The photos are taken by Chase Daniel.