How to Make the Giant Air Fryer Cookie on TikTok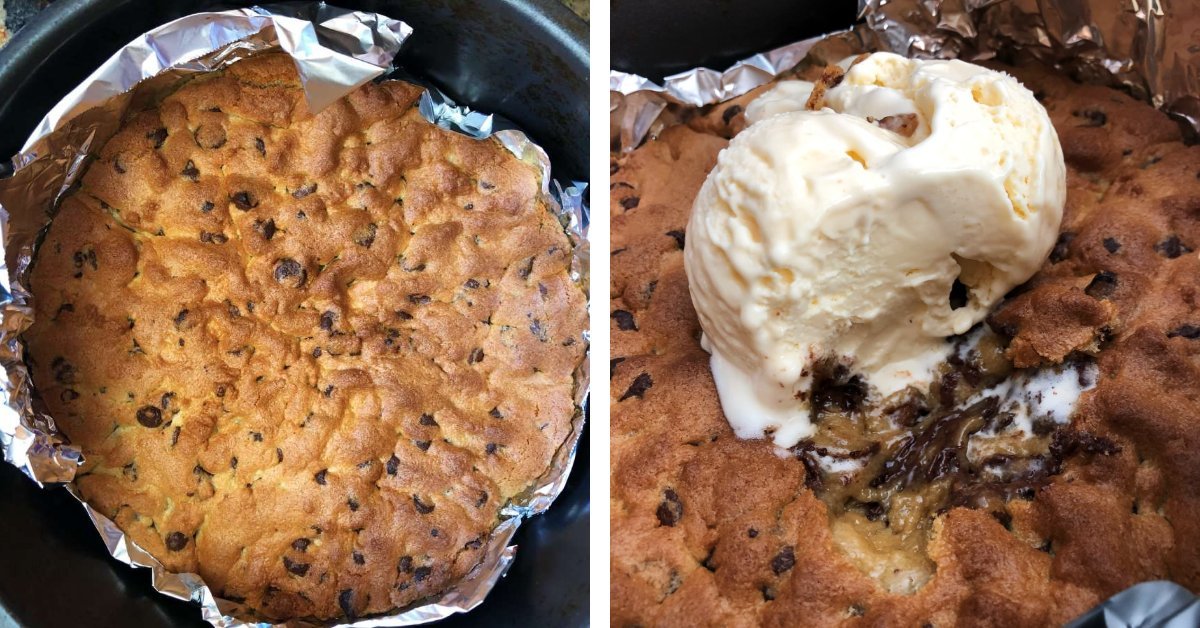 TikTok is a world unto itself, with all manner of bite-sized videos on every topic conceivable. It is also a treasure trove of brilliant culinary life hacks. Recently, while browsing the trendy social media platform, we stumbled upon a video where someone was making a giant, ooey-gooey cookie. And now it feels like life won't ever be the same again.
This giant cookie takes only 15 minutes to make from start to in the mouth. All you need is cookie dough and a basket-style air fryer. Are you curious to find out whether or not you should try this viral TikTok culinary hack? If so, read on!
How to Make the Giant Air Fryer Cookie on TikTok
First, things first, line the basket of the air fryer with foil, making sure it goes up the sides.

Next, press some pre-made chocolate chip or other cookie dough inside.
Finally, bake at 350 ºF for 10 minutes.
Ta-dah! The giant cookie will make you swoon with ecstasy on its own, but a scoop of vanilla ice cream on top will take it from delicious to out-of-control incredible in an instant.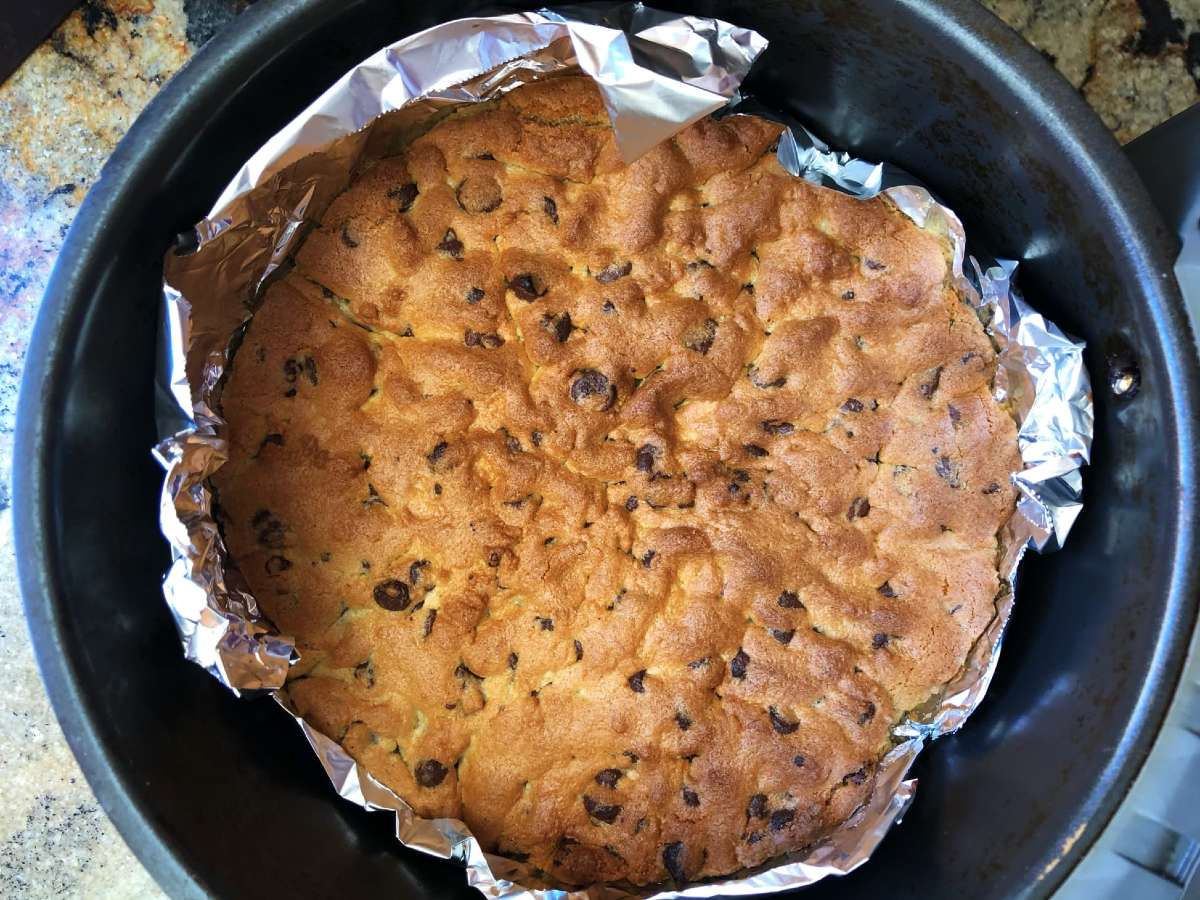 Big, Chewy Chocolate Chip Cookie Review
Needless to say, it turns out very yummy. Warm, slightly underbaked cookies plus frosty-cold ice cream is a divine combination. On top of that, the entire process is easy and, more importantly, quick. Because the air fryer is smaller than a convection oven, it heats up faster. If by any chance, the thought of preheating your oven for 10 minutes deters you from baking cookies, you'll find that this air fryer method is an excellent alternative that will hit all the right notes.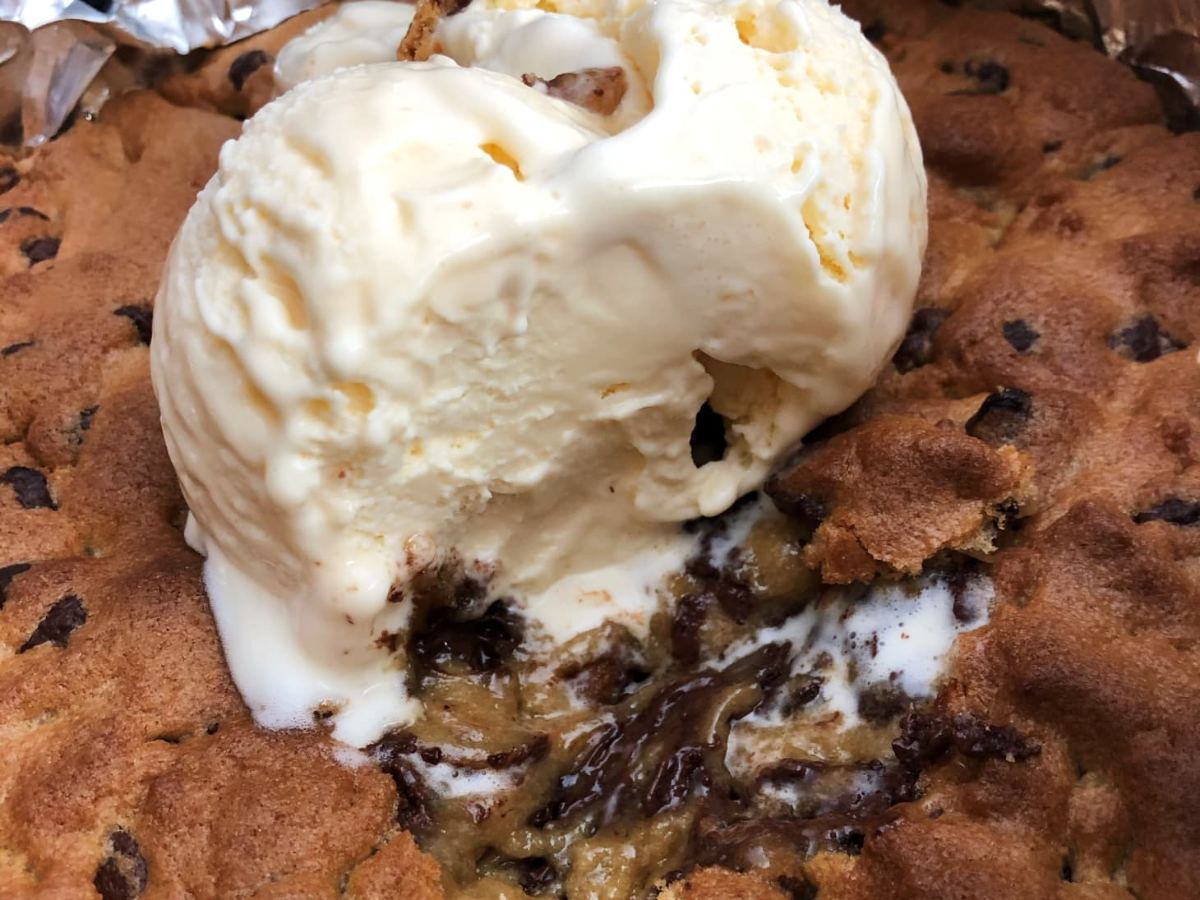 Insider Tips for Acing This Recipe
For this recipe, you can use either pre-made cookie dough sitting in your fridge, just waiting for its moment to shine or your favorite homemade cookie dough. The result will be insanely good either way.

If you aren't into underbaked cookies, be sure to give your treat an extra five minutes to bake. After 10 minutes, the cookie is crispy on top but gooey inside.
Experiment with toppings: whipped cream, caramel sauce, and nuts will be a welcome addition to this cookie.

If you don't have an air fryer, you can still replicate this cookie in a foil-lined cast-iron skillet in an oven or over a grill.
Will you try this appetizing-looking giant cookie? If you do, please share your feedback in the comments section below, as we'd love to know!