How to Make a Fridge Organizer Using a 5-Quart Bottle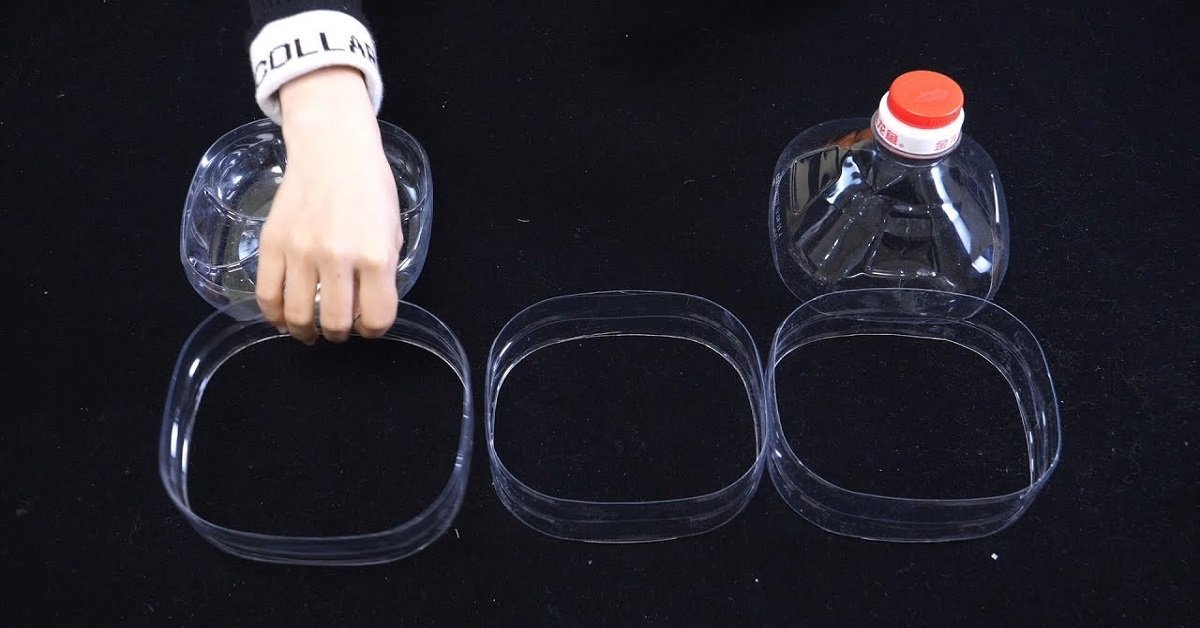 Holiday feasts can quickly turn into a pile of leftovers, and you need to store them somewhere. Often there is not enough space for everything in the fridge, since it is already full of leftover groceries you've used to cook the said feast. What are you to do? Firstly, you can divvy up leftovers to guests to take home. Secondly, you can use a proven life hack and make a fridge organizer.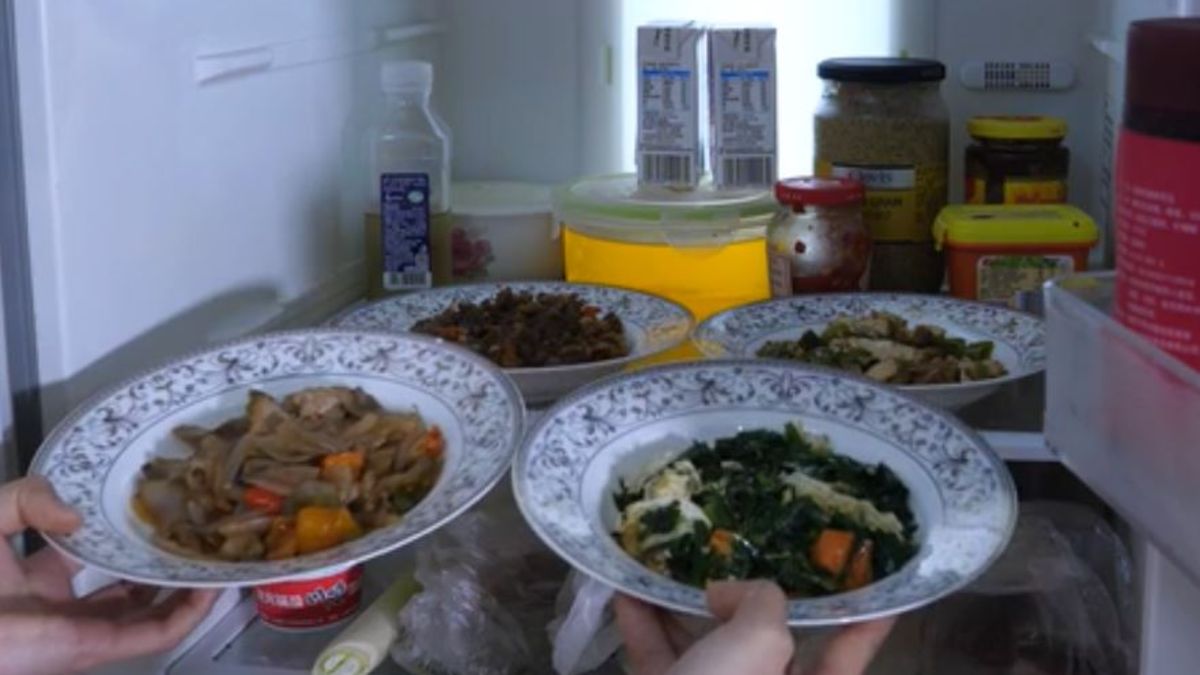 This is one of the best DIY contraptions for the kitchen. You will need a 5-quart plastic bottle and a knife. After a few simple manipulations, you will be able to make the most of your fridge space. Grab a bottle and let's get started!
How To Transform a Plastic Bottle Into a Fridge Organizer
To begin with, grab a 5-quart plastic bottle, a utility knife and scissors. If there is a label on the container, remove it.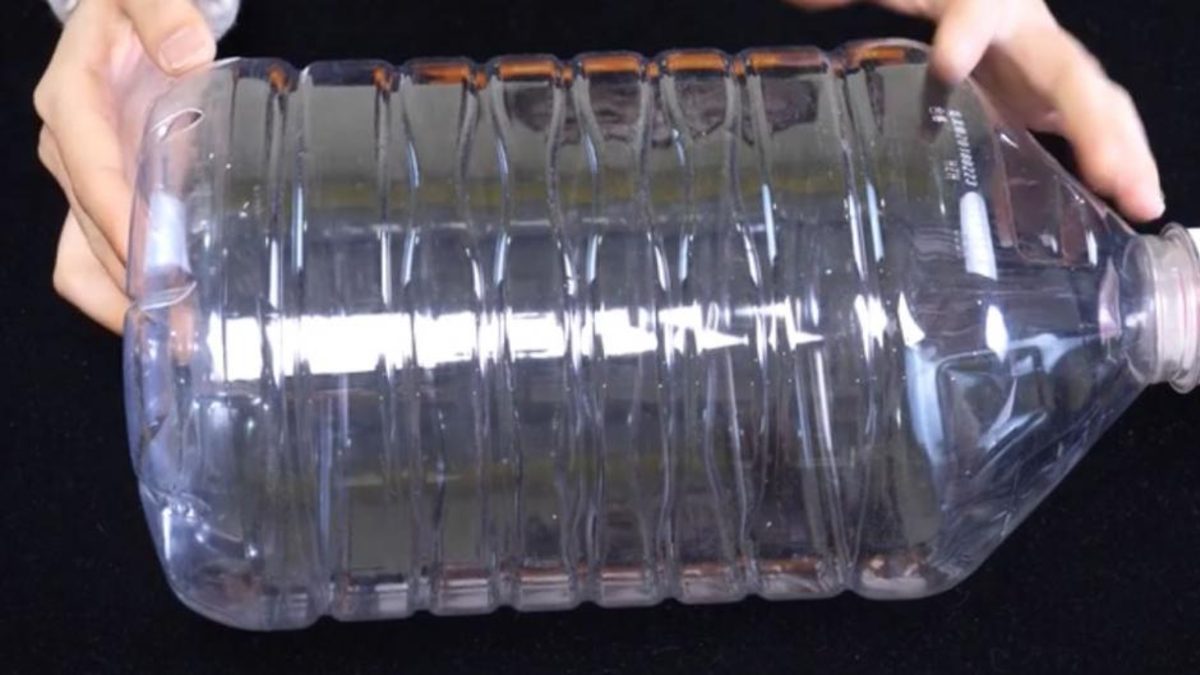 Cut off the top and bottom of the bottle and set them aside.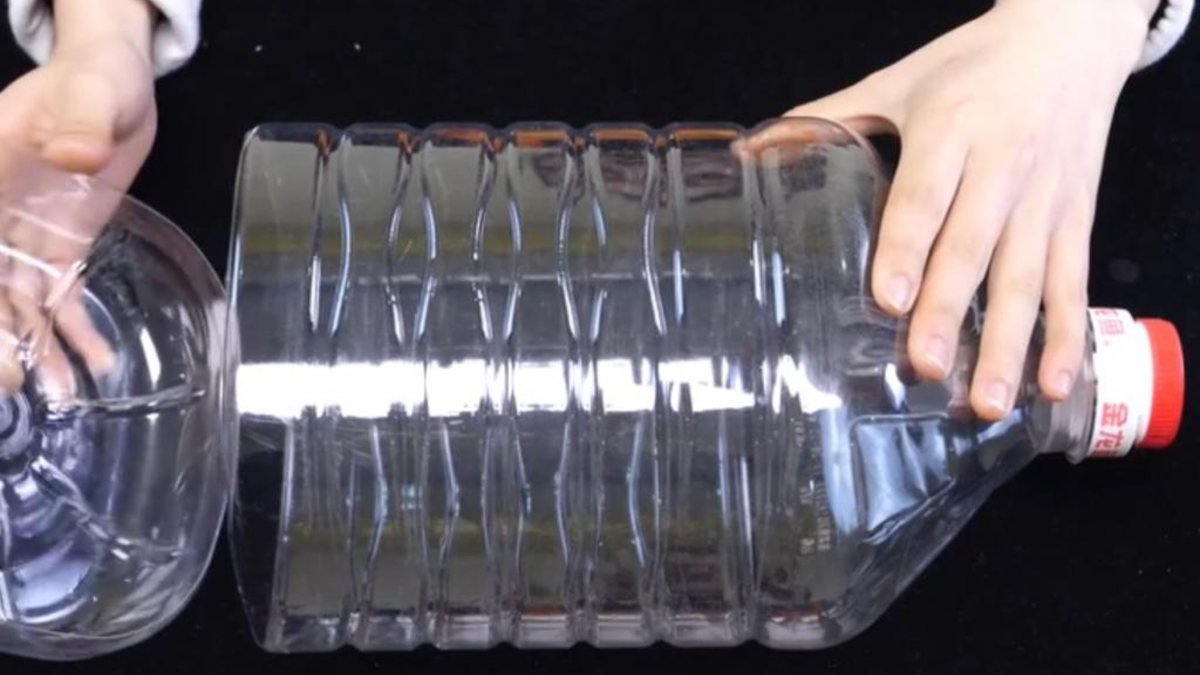 Using a knife or scissors, cut the middle piece into 3-4 rings 2-inch-thick rings.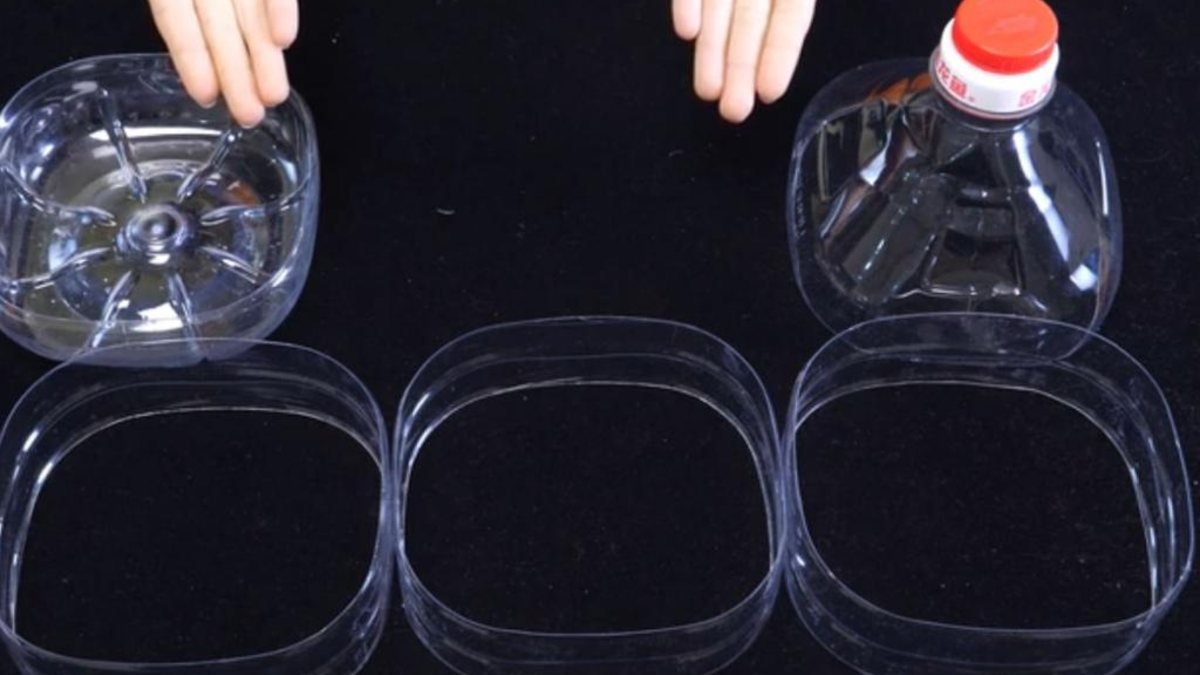 Place a ring on top of a plate with leftover food. Set another plate on top, and another ring on top of that. Cover the topmost plate with the cut bottom of the bottle you've set aside.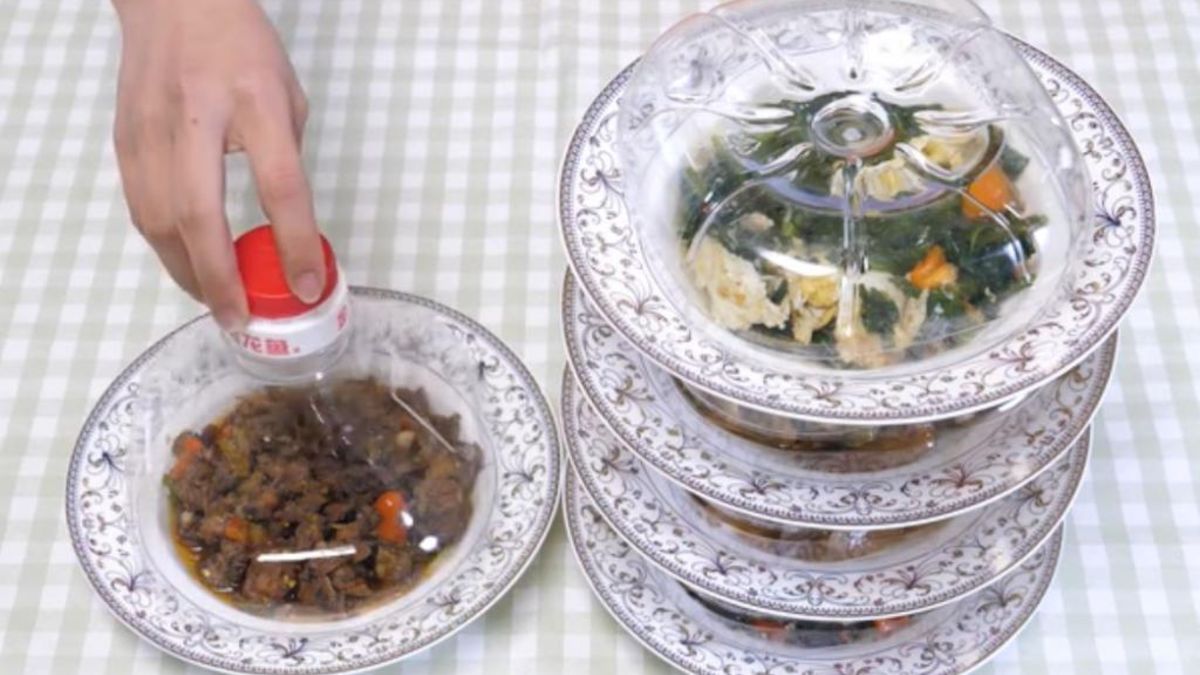 Place the little food tower in the fridge. Don't worry about it collapsing; the dense plastic perfectly retains its shape and will withstand pressure.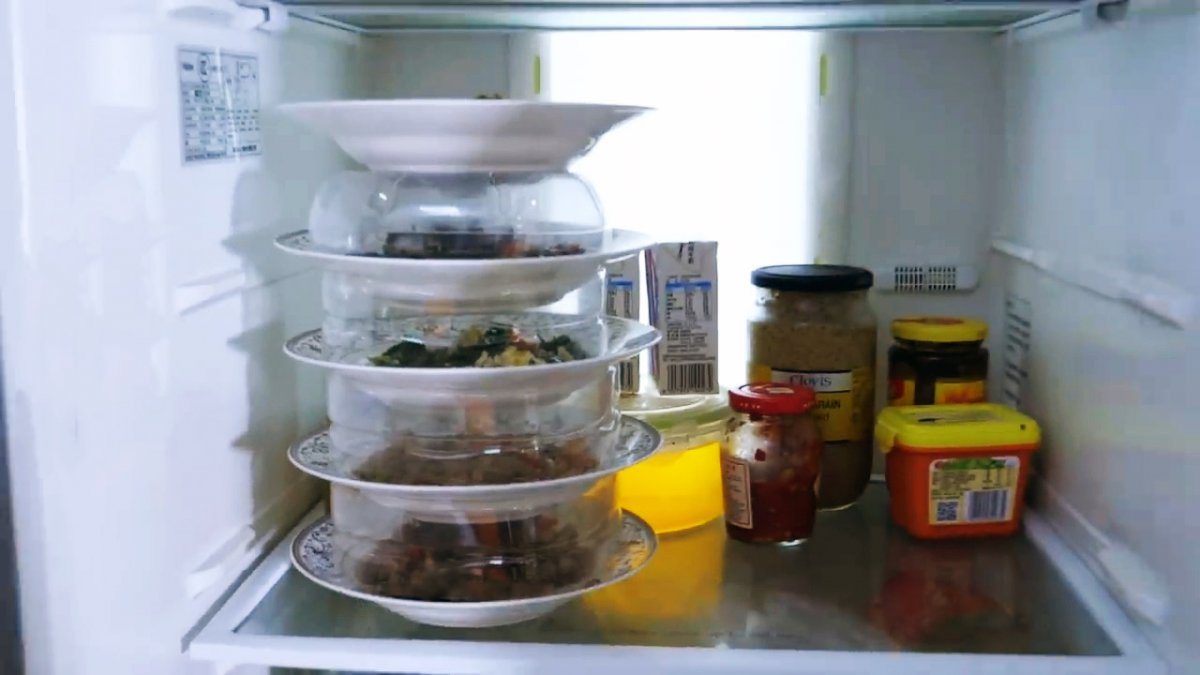 If you need to hang up pan lids, we've got another useful know-how. Remove the handle from the neck of your 5-quart bottle and attach it to a lid. Check if it holds.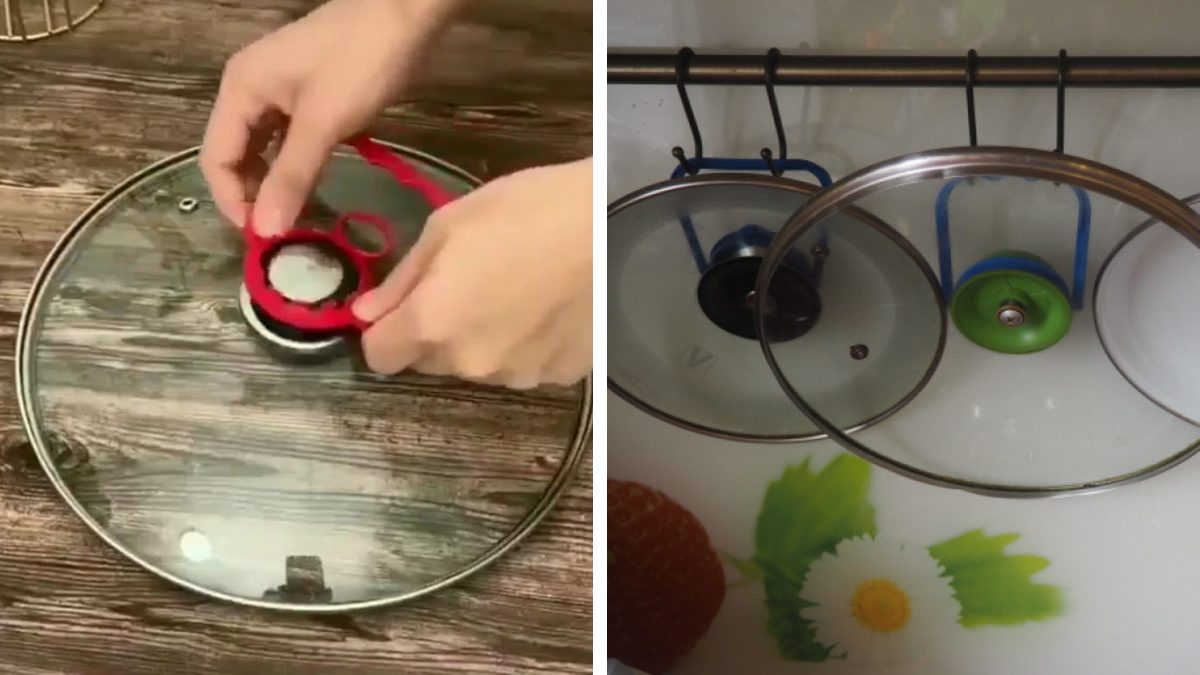 Who knew plastic bottles were so versatile? You can use them for a bunch of different purposes, for example, to transport eggs. This life hack will help you save space in the refrigerator. Therefore, always keep a few plastic circles close at hand. Have you faced the problem of lack of space for storing food? If you have any solutions, share them in the comments.