Artist Amanda Oleander Captures Moments Every Woman Understands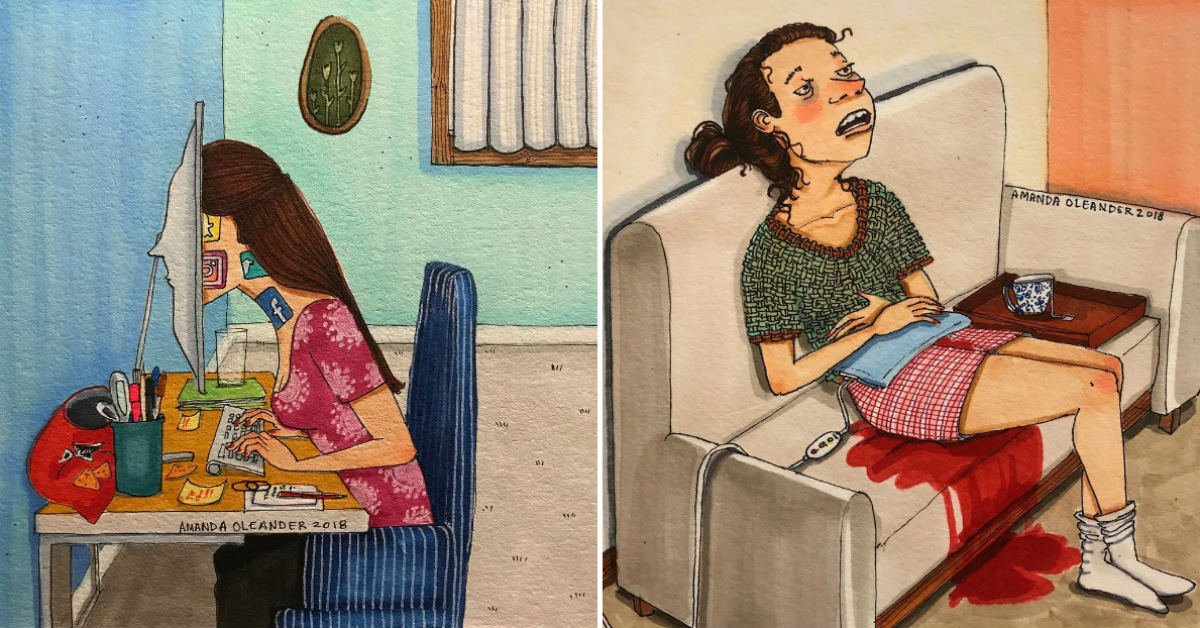 We love picking interesting art and fun illustrations for you to brighten up your day. Today we would like to show you an amazing project of a talented Los Angeles based artist Amanda Oleander.
In her pictures, Amanda managed to capture those sad and happy everyday moments every woman can relate to. Write in the comments which picture did you like the most.
Artist Amanda Oleander Captures Relatable Moments
Agree, you've felt this way at least once in your life during PMS.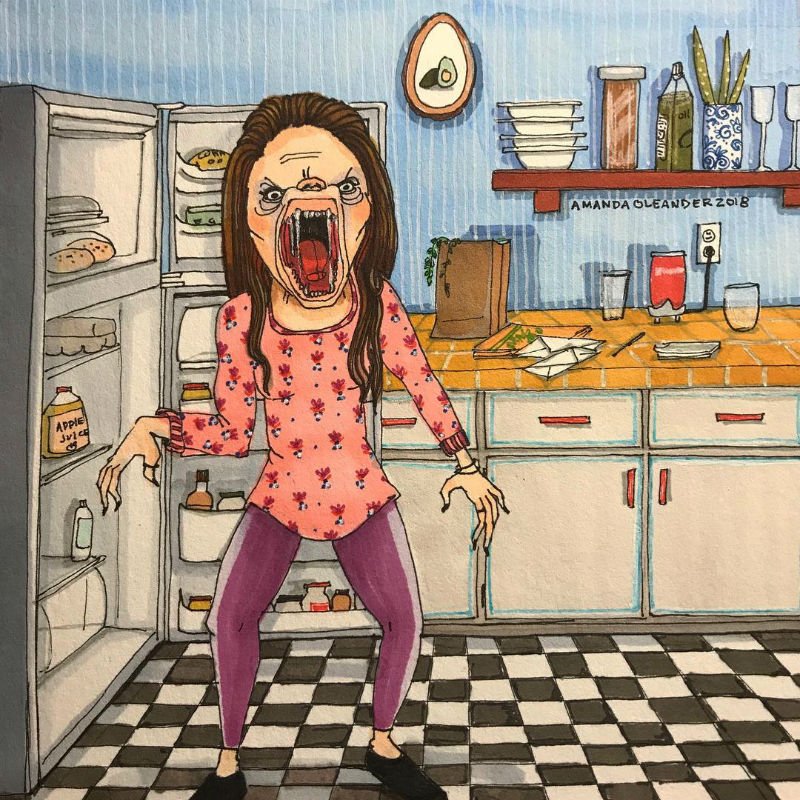 Isn't it fun to sing at the top of your lungs in the car with your girlfriends?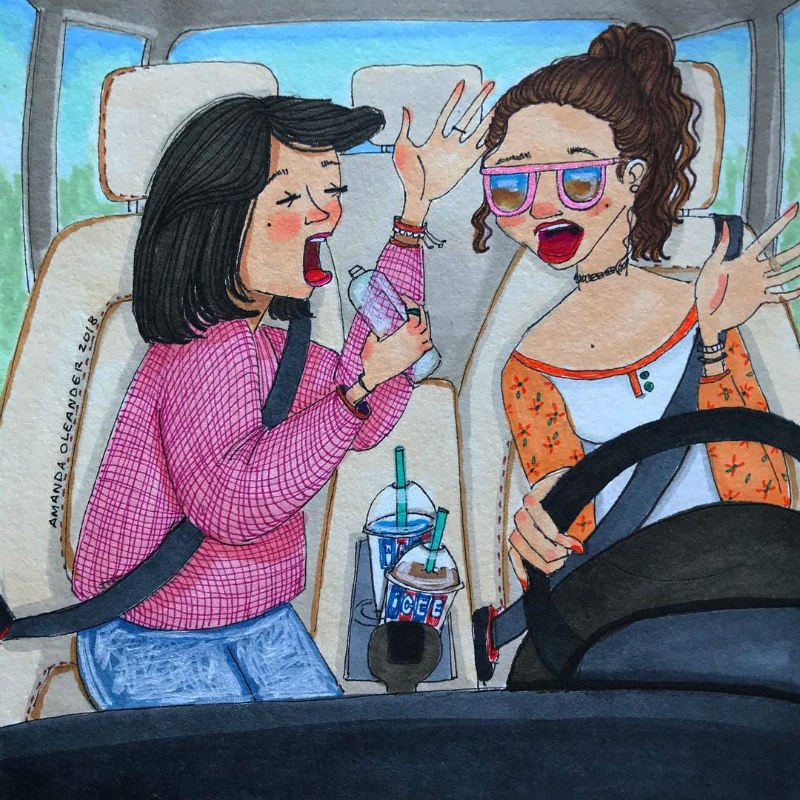 That awful day when you have nothing to wear.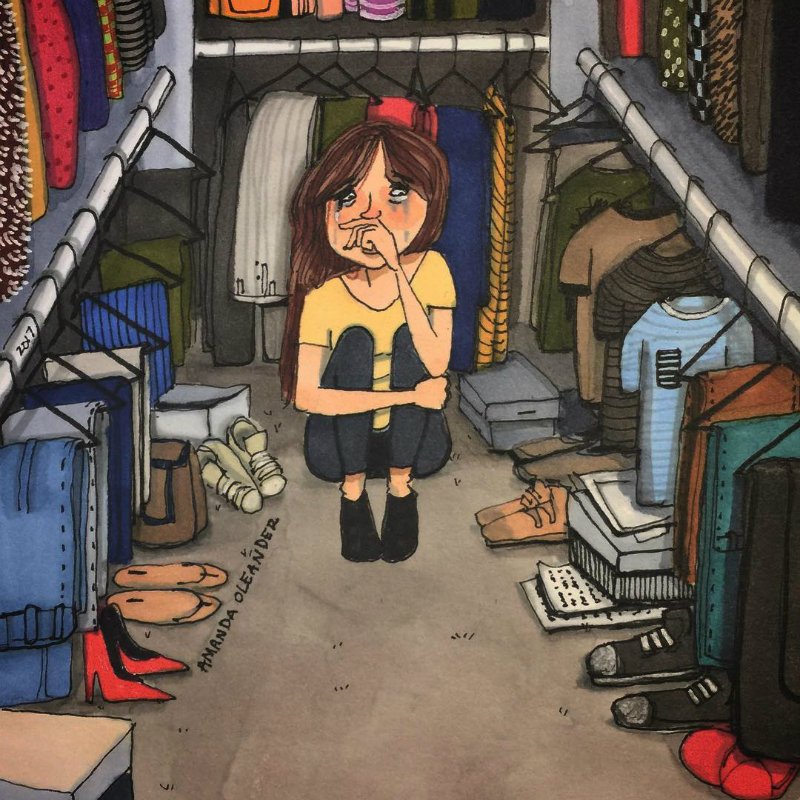 One of the painful truths about having long hair.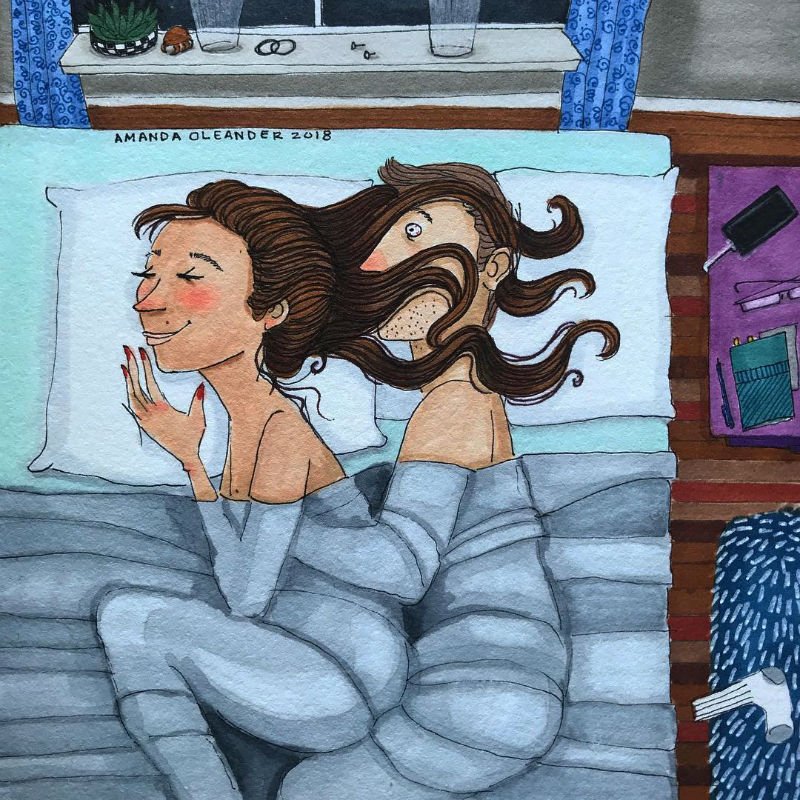 Melting from the warm embrace of the significant other.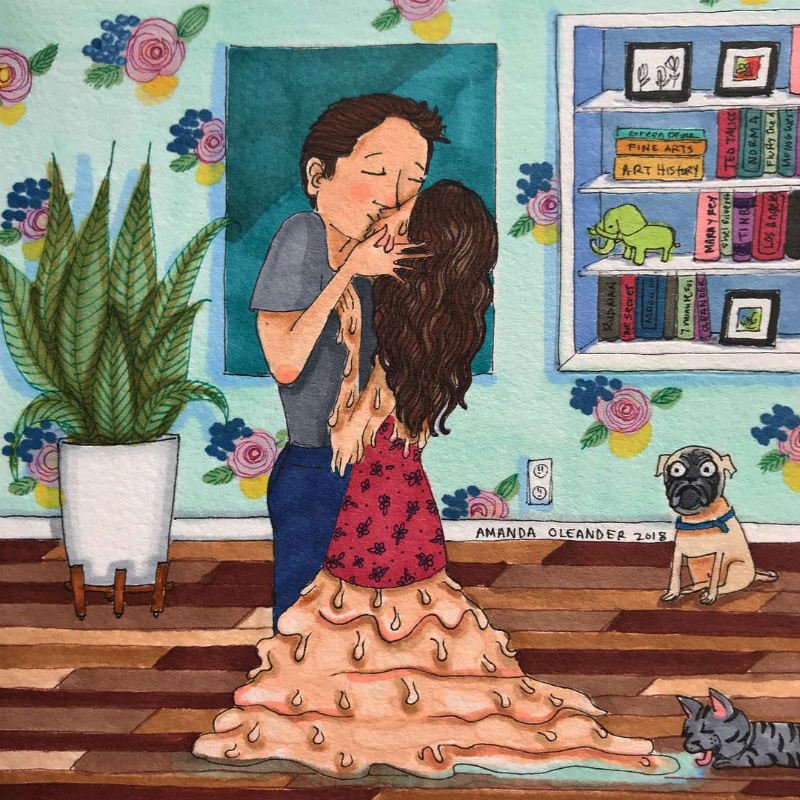 It's important to get your priorities right, isn't it?
Nowadays it's so easy to get caught up in social media.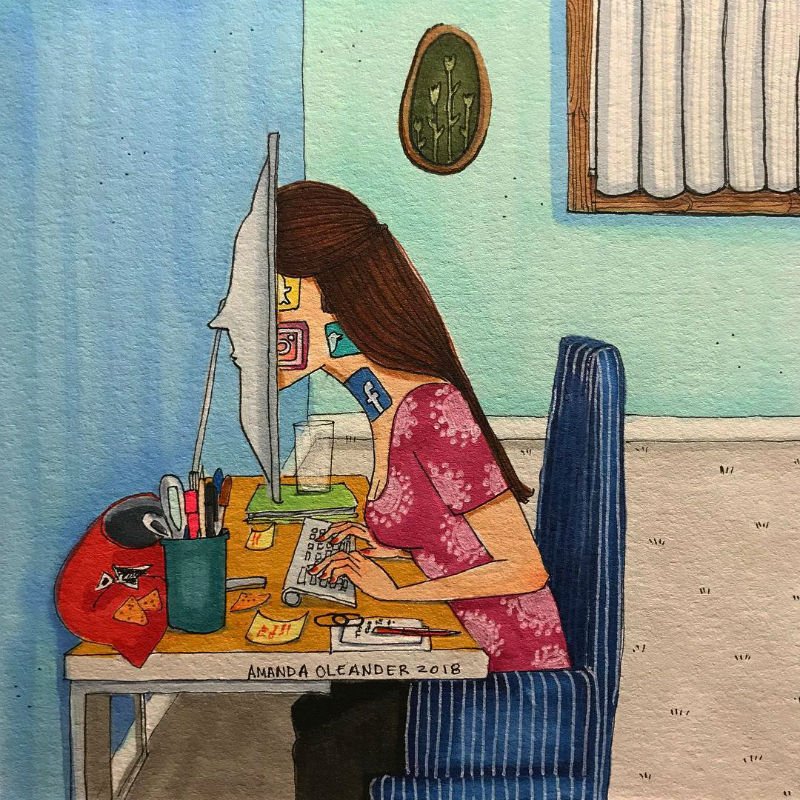 Sometimes you just need to style your hair at any cost.
Agree, that some TV shows are totally worth binge-watching.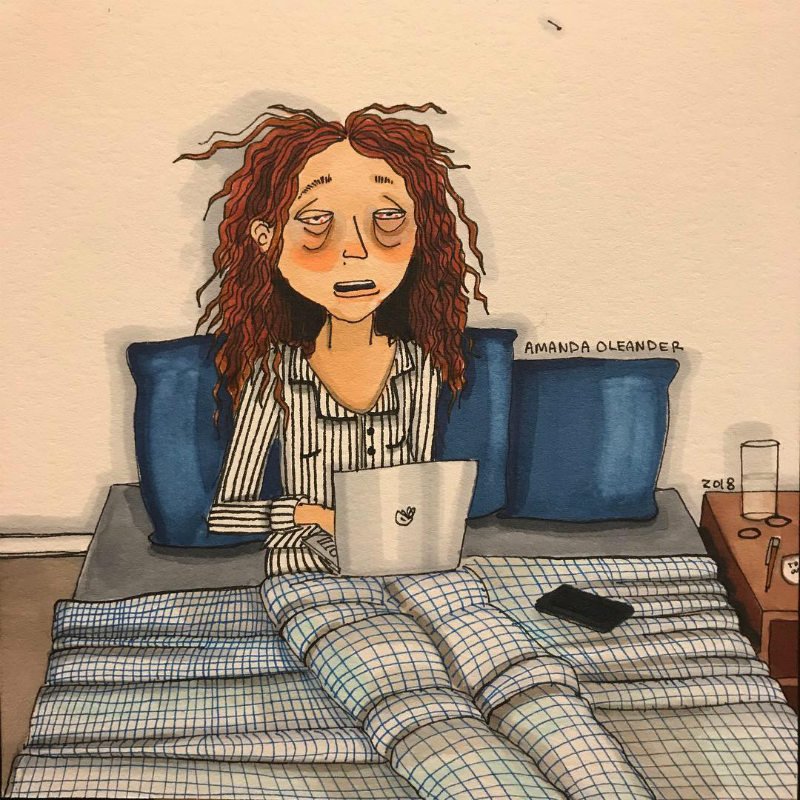 Only a really strong person can stick to a daily skincare routine.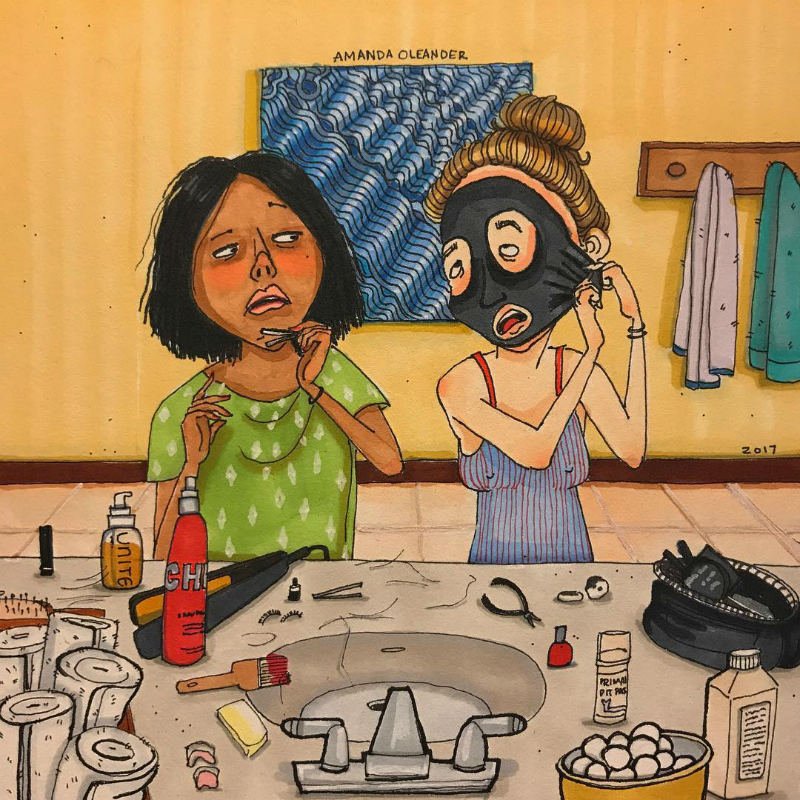 Being a really successful person is all about multitasking.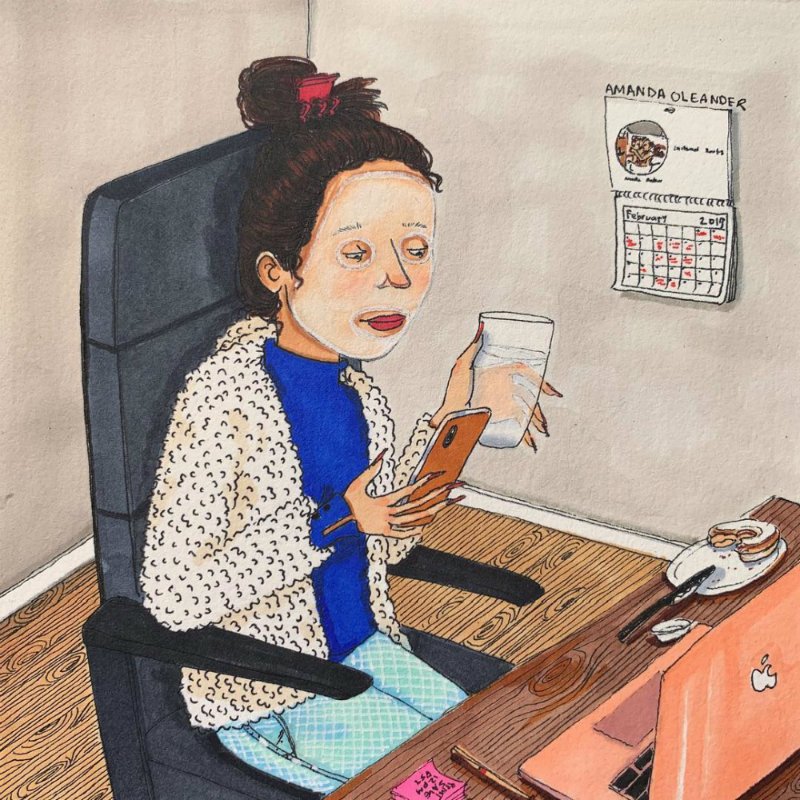 There are some things that men just can't understand.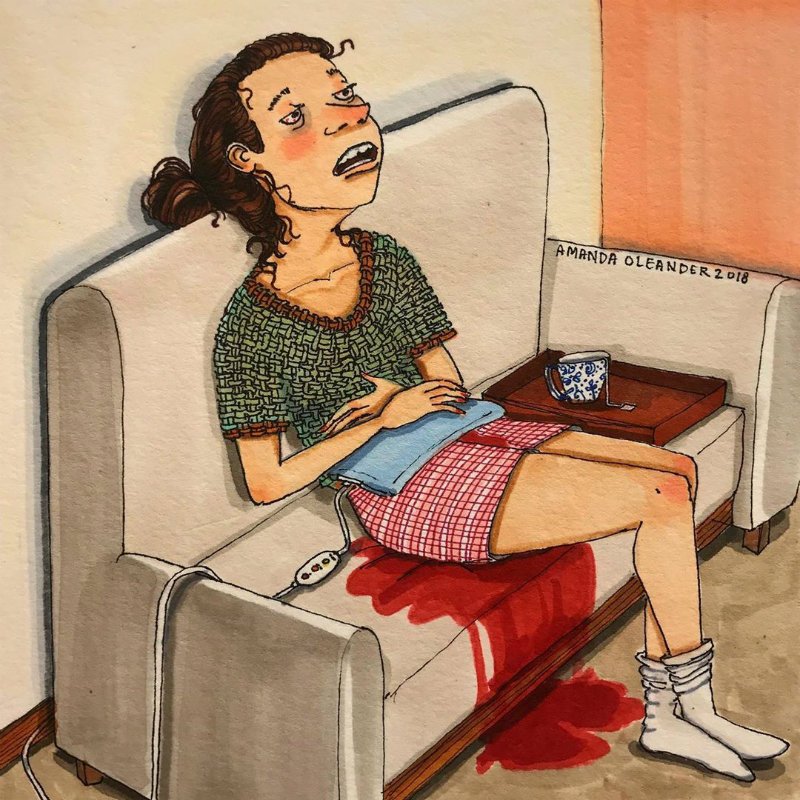 Some of us can flambé food like a pro without even trying.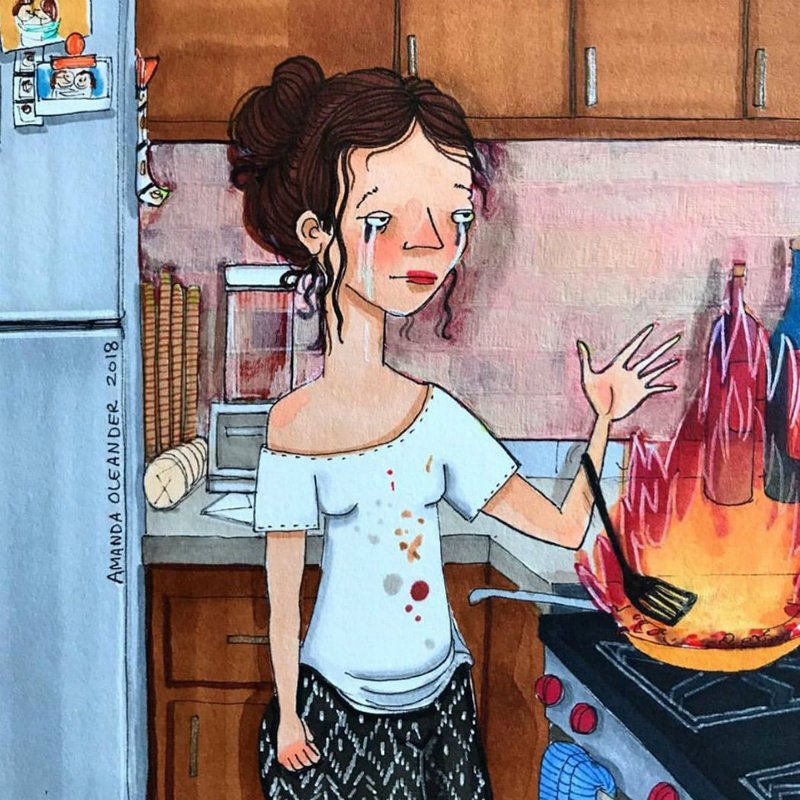 Did you enjoy the article? Feel free to leave your comments below.