11 Examples of Amazing Architecture From Around The World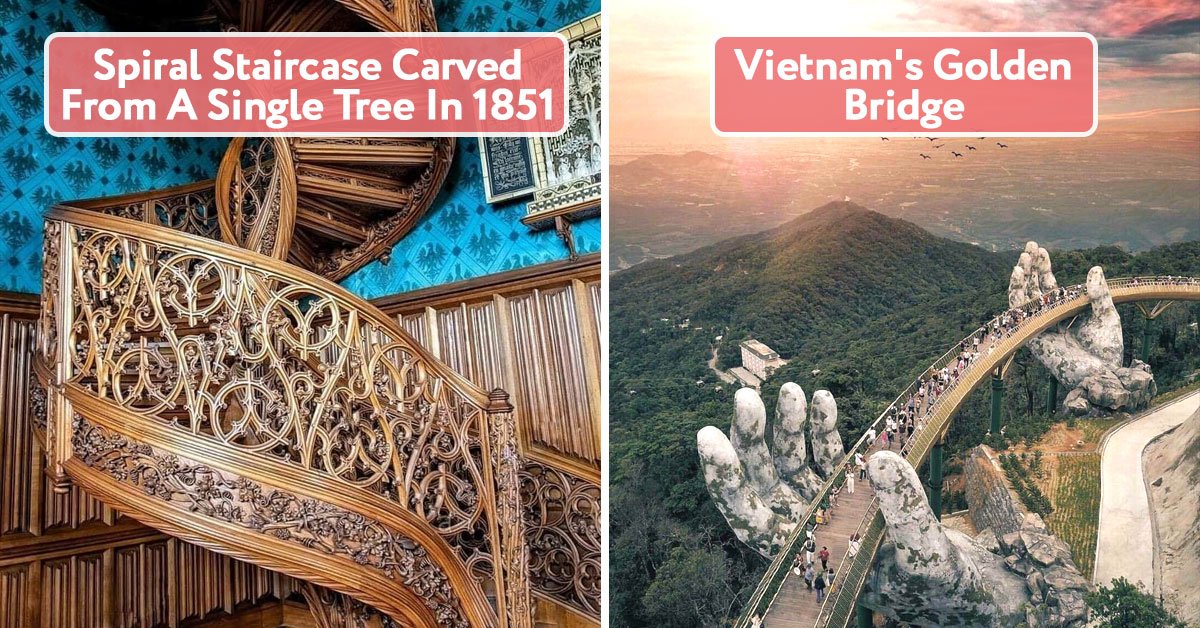 When talking about architecture, form and function cannot survive separately. Functionality is the most crucial aspect of space design. The other aspect is, of course, form, or aesthetics. Aesthetics is about how a structure is perceived in its entirety. All over the globe, there are so many examples of amazing architecture that stand tall and unique.
Architecture brings interest and excitement to our cities and lives, so it is something that has to be experienced. With this in mind, today, Cook It would like to invite you to take a grand tour of some of the world's most jaw-dropping structures. Jump down below and enjoy!
11 Breathtaking Examples of Amazing Architecture
This building in Albania was almost destroyed in 1979 by an earthquake. It was rebuilt only a few years ago in a way that preserved its history yet simultaneously moved it forward.
The Russian Ministry of Agriculture in Kazan looks positively magical, doesn't it?

Frenchman Jacques Grüber designed this Art Nouveau-style hotel in Mexico City in 1899. It's hard to believe that something so beautiful still exists.
This incredible spiral staircase is in Lednice Castle, Czech Republic, and it was carved from a single oak in 1851.

Pavilion of the Enlightened in Ancient City in Bangkok has the shape of the map of Thailand. It features replica of the county's significant historic architecture and monuments.
This Victorian townhouse in San Francisco architecture at its best.

A spiral staircase designed by Leonardo da Vinci in the year 1516. Wow!
For an avid reader, visiting a bookstore is always exciting. However, China's Dujiangyan Zhongshuge takes the experience to a whole new level.

The Natural History Museum in London has amazing architecture.
Vietnam's Golden Bridge is an architectural wonder. It looks epic as tourists walk along the pathways held up by huge stone hands.

The Kansas City Public Library has an exterior that replicates your bookshelf.
Did you enjoy looking at these examples of amazing architecture? Which of these structures is your favorite? Feel free to tell us in the comments section below, as we would love to know.
Although some architects make it into history by designing awe-inspiring structures, others entertain us with construction fails. Check out our article on the subject, but beware — it'll leave you with many questions.