Annegret Raunigk: The Oldest Mother of Quadruplets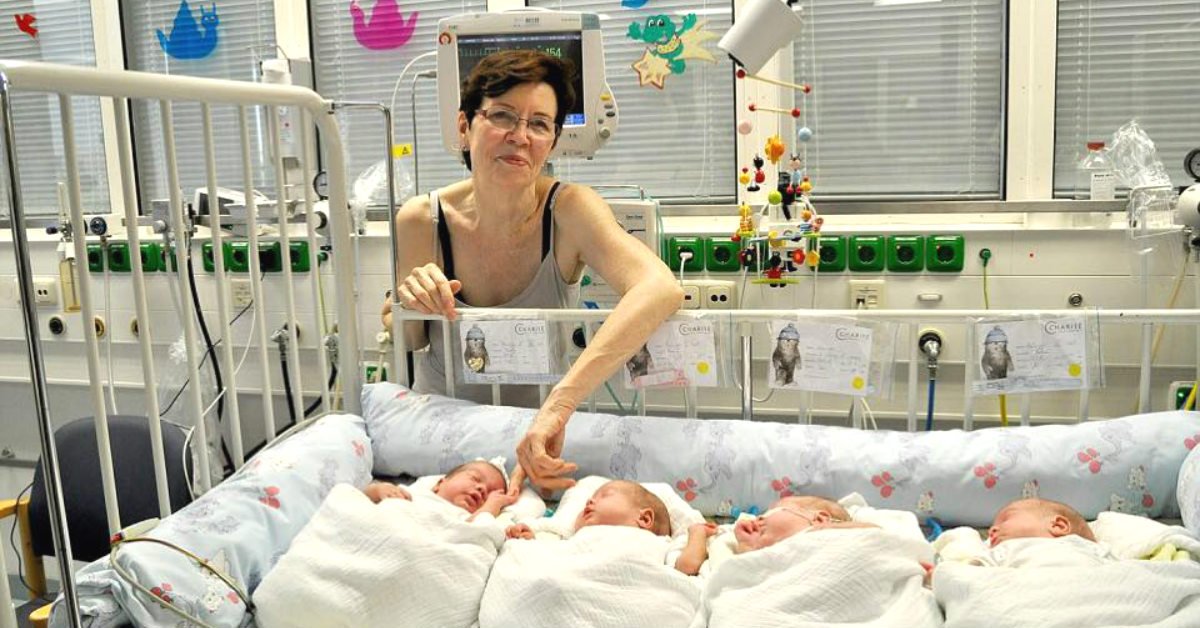 Nowadays, many women decide to have children after age 40. Some wanted to build a successful career first. Others just couldn't get pregnant at a young age. Today we'd like to tell you about a 65-year-old Annegret Raunigk from Berlin, who became the mother of quadruplets. Moreover, she'd already had 13 children and 7 grandchildren.
You may be surprised that the woman chose to have a child at such an age, but Annegret adores kids. Besides, her youngest 10-year-old daughter dreamed of a little brother or sister.
Annegret Raunigk: The Oldest Mother of Quadruplets
© Facebook
The doctors warned Annegret about the big risks, but this did not stop her. The woman nevertheless decided to undergo an artificial insemination procedure.
All this time, Annegret worked as a teacher and raised all the children on her own. When she gave birth to four children she set the world record as the oldest mother of quadruplets.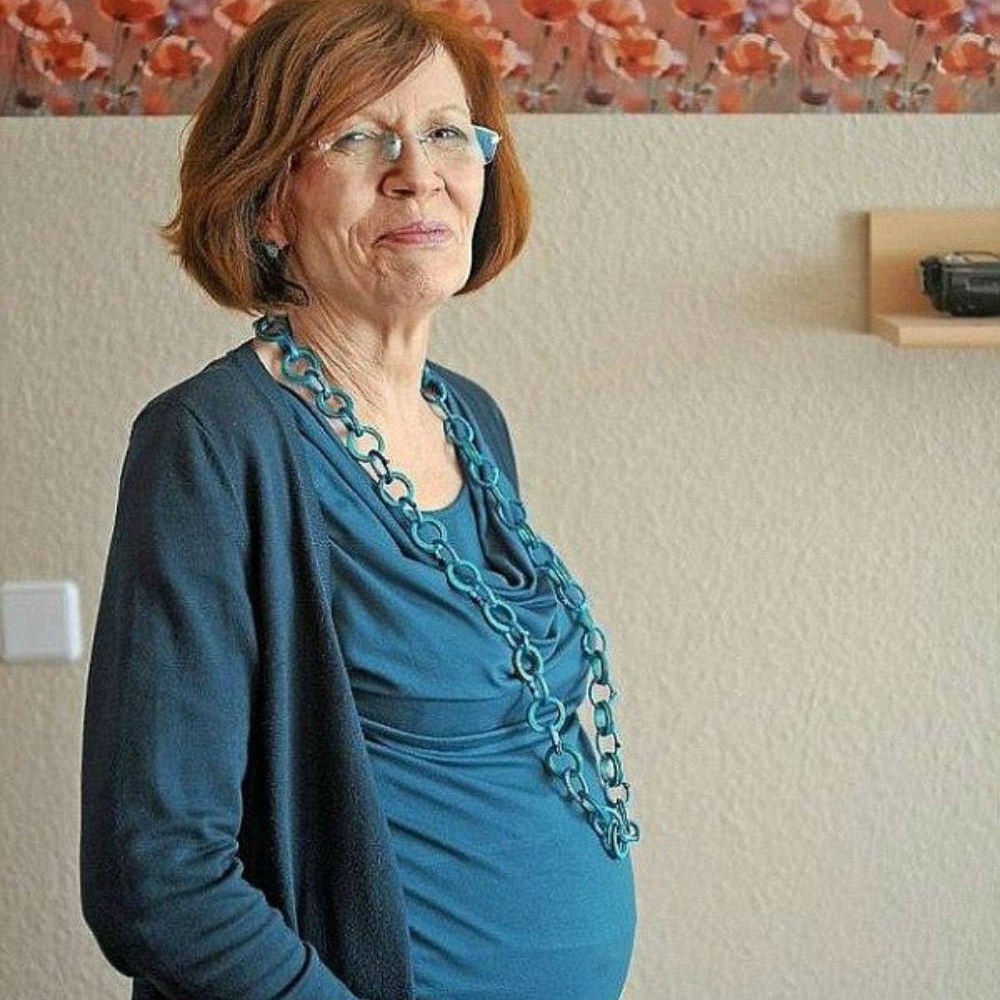 © Facebook
Now the family has a very busy life. After the birth of the kids, the family moved to another city and bought a large house.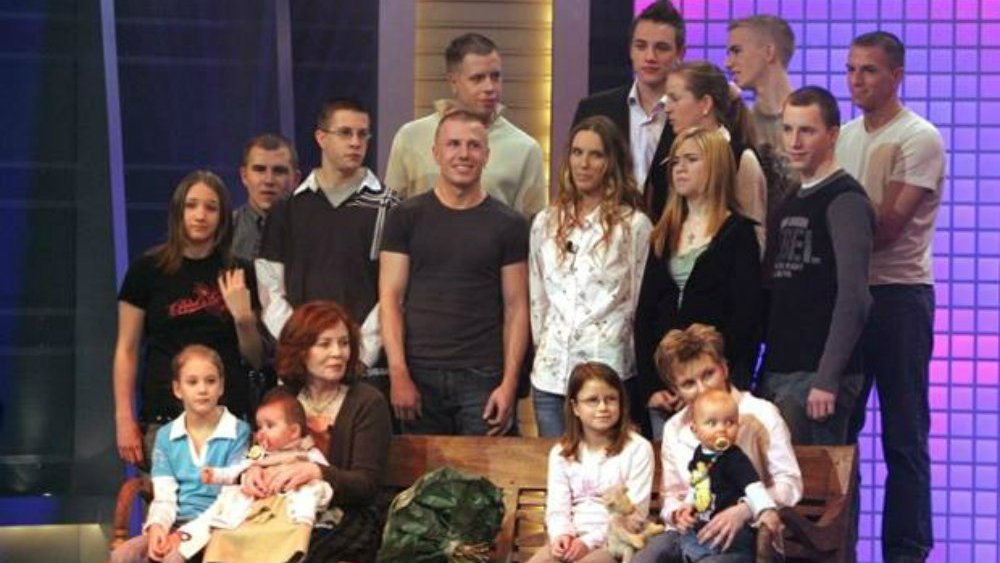 © Facebook
The government helped Annegret by giving her a baby bonus. She also has signed a contract with a TV channel, which now has the rights to talk about the life of the family.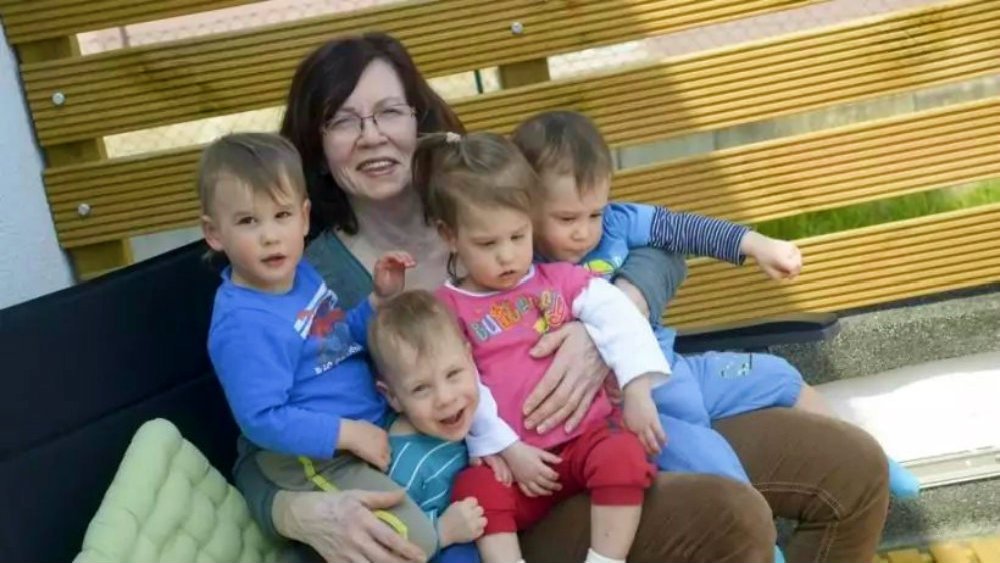 © Facebook
The woman doesn't worry about her future, because she is sure that for many more years she will stay healthy and active. Ms. Raunigk believes that everyone should be able to live the life they want to.
What do you think about late motherhood? Feel free to share your comments below.