Balance Puzzle From a Google Job Interview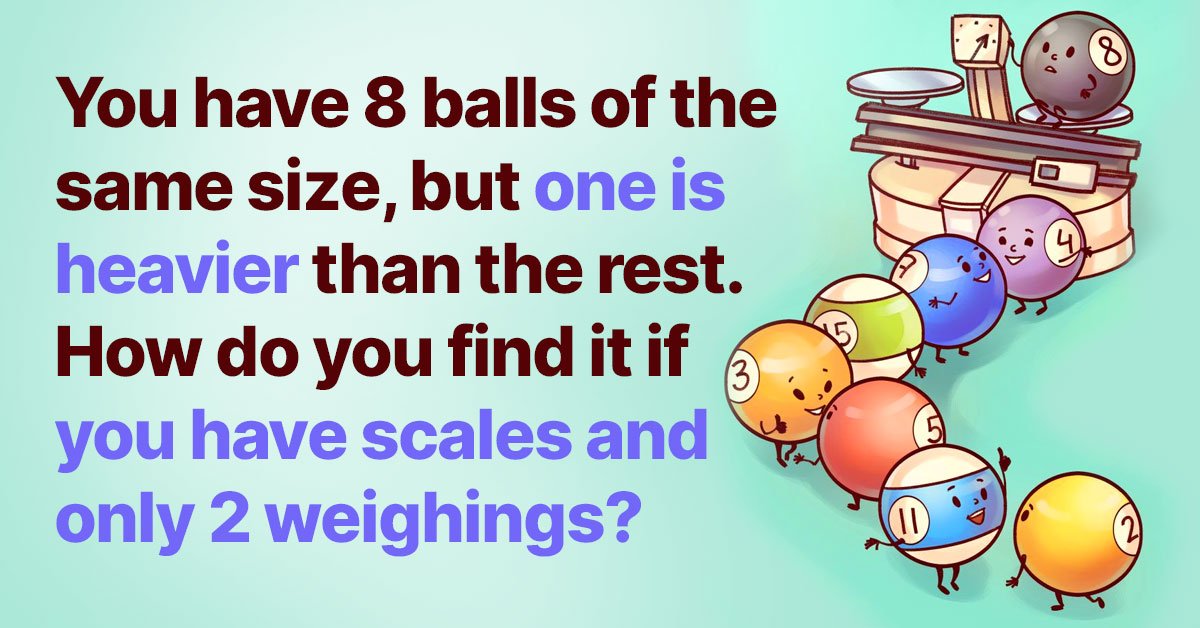 When interviewing job candidates, recruiters of such corporations as Apple, Google, and Microsoft offer to solve puzzles in addition to standard questions. Often those puzzles are designed to see how the person reacts to non-standard situations, as well as to understand how he or she thinks. Today we offer you to solve a balance puzzle about 8 balls.
Google recruiters test the job candidates' ability to think logically using this one. Could you pass the Google interview? Let's find out.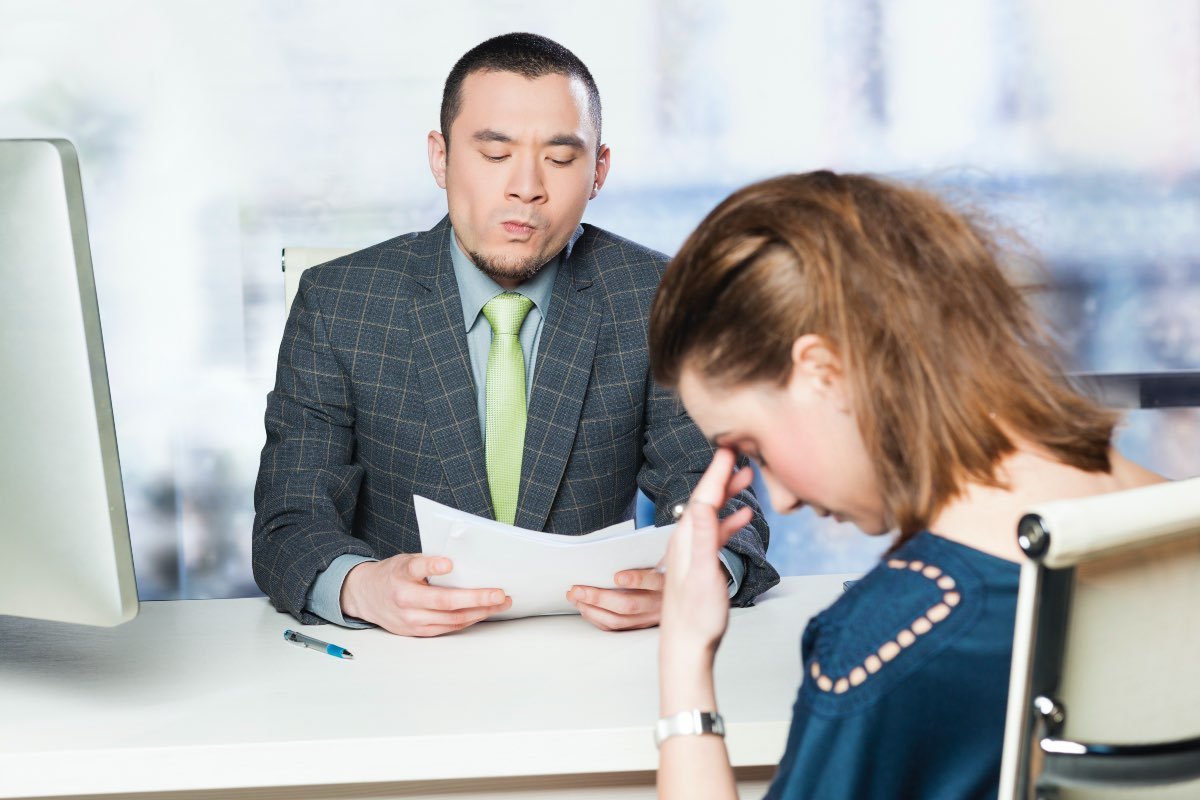 © Depositphotos
Balance Puzzle From a Google Job Interview
There are 8 balls of the same size, but one ball is heavier than the rest. How do you find it if you have balance scales and only 2 weighings? Try to solve the puzzle first, and then compare your solution with the correct answer below.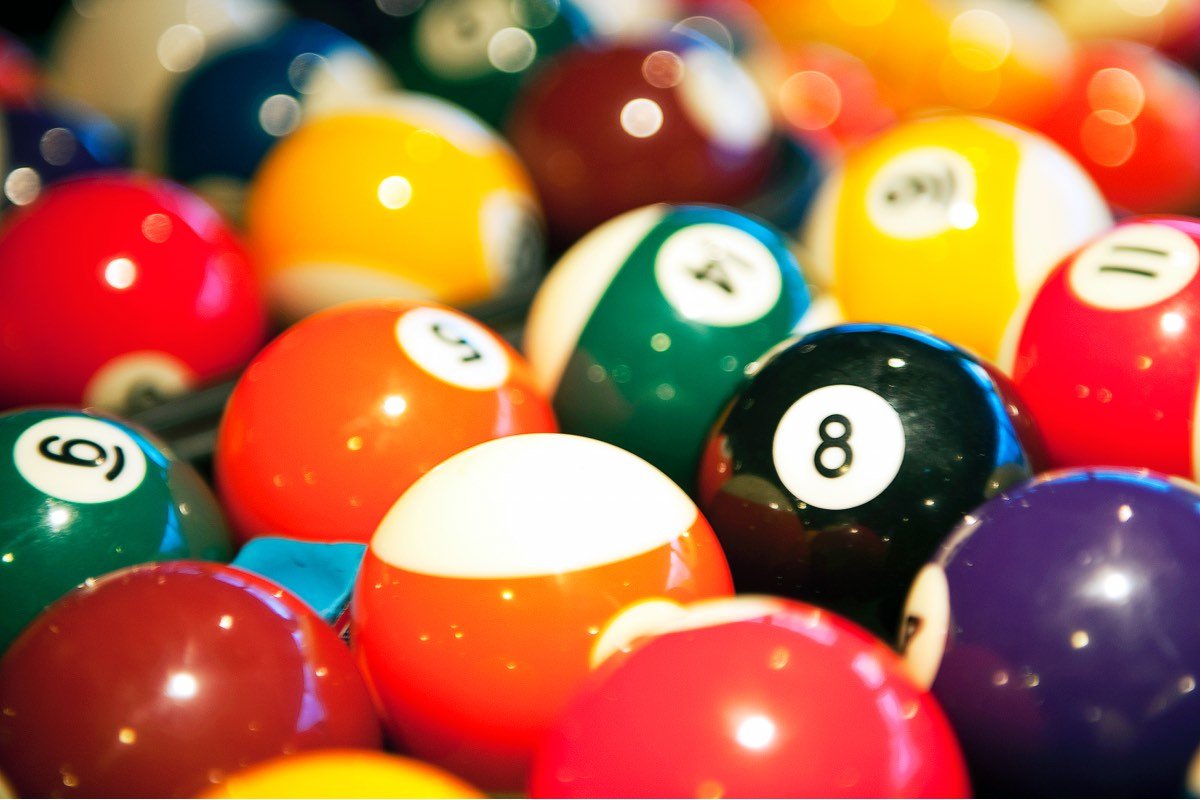 © Depositphotos
The Solution
Step 1: First of all, divide all the balls into three groups: the first group consists of 2 balls, and the rest of three. Then weigh two groups of 3 balls. If the groups weigh the same, then you should look for the heavy one among the 2 remaining balls. If the weight is different, look for the ball among these three.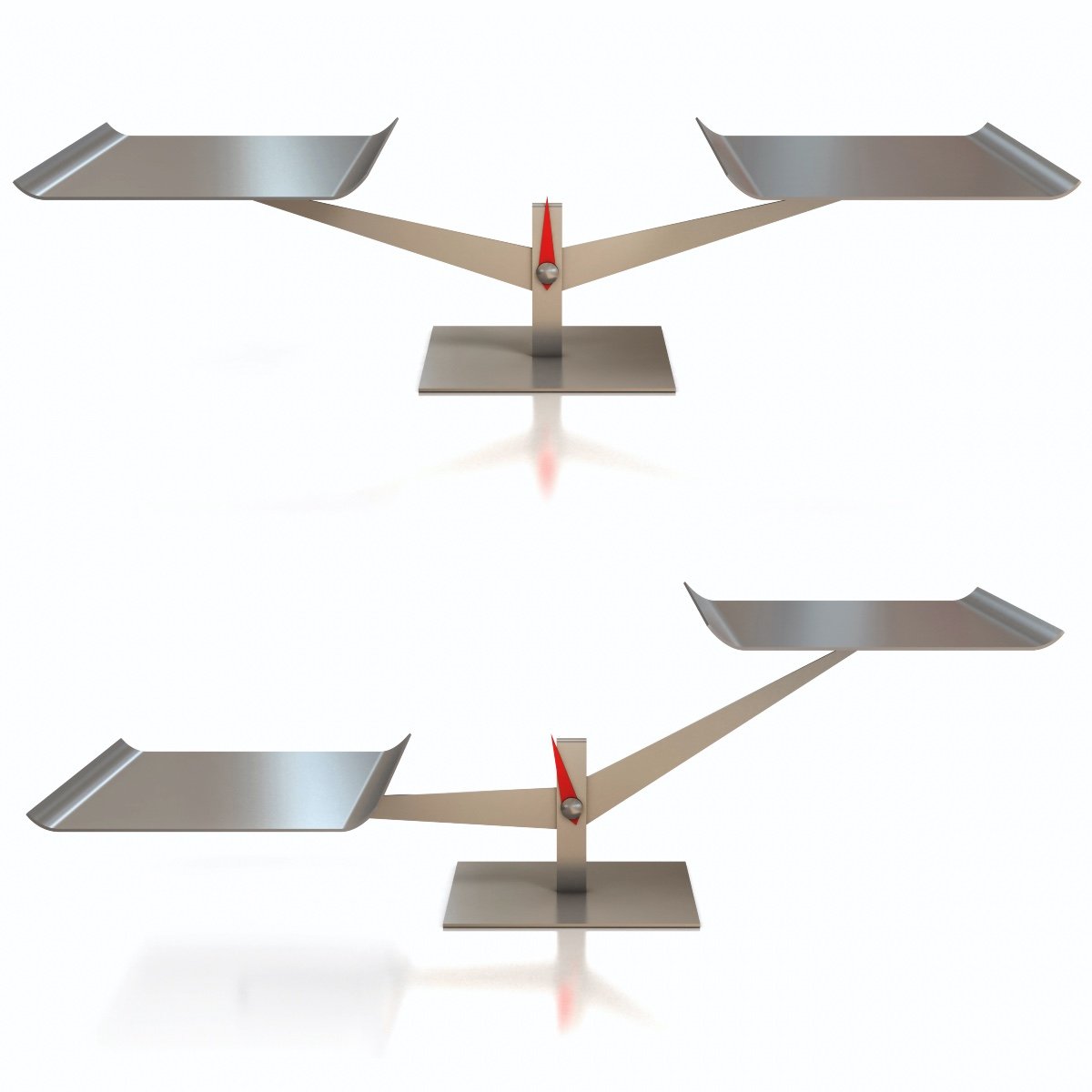 © Depositphotos
Step 2: If the groups weigh the same, weigh the 2 remaining balls and easily find the desired one. If one of the first two groups is heavier, choose 2 balls from this group and weigh them again.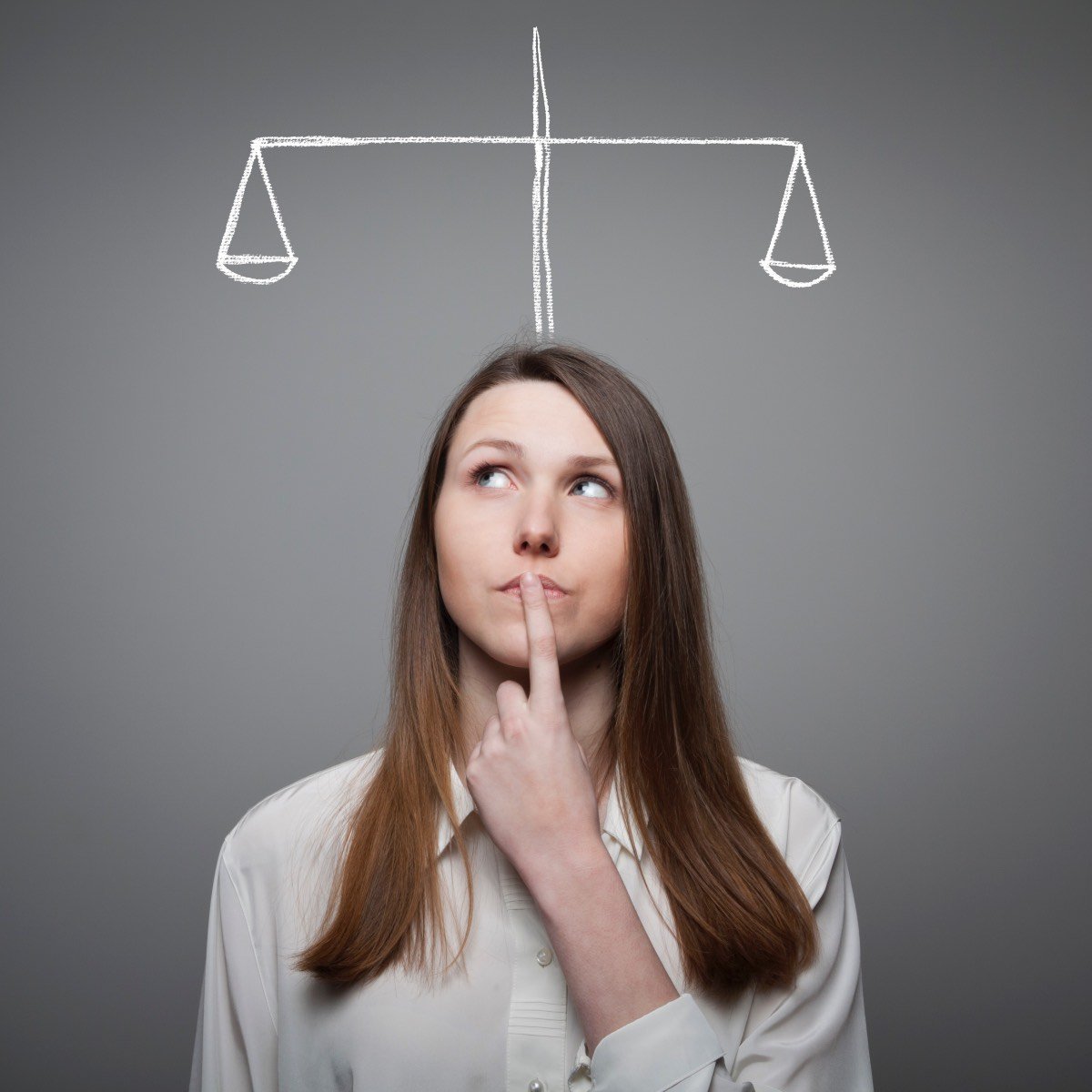 © Depositphotos
Step 3: At this stage, everything is simple. If one ball is heavier, it is the one you're looking for. But if the balls weigh the same, the ball you're looking for is the third one, which was set aside.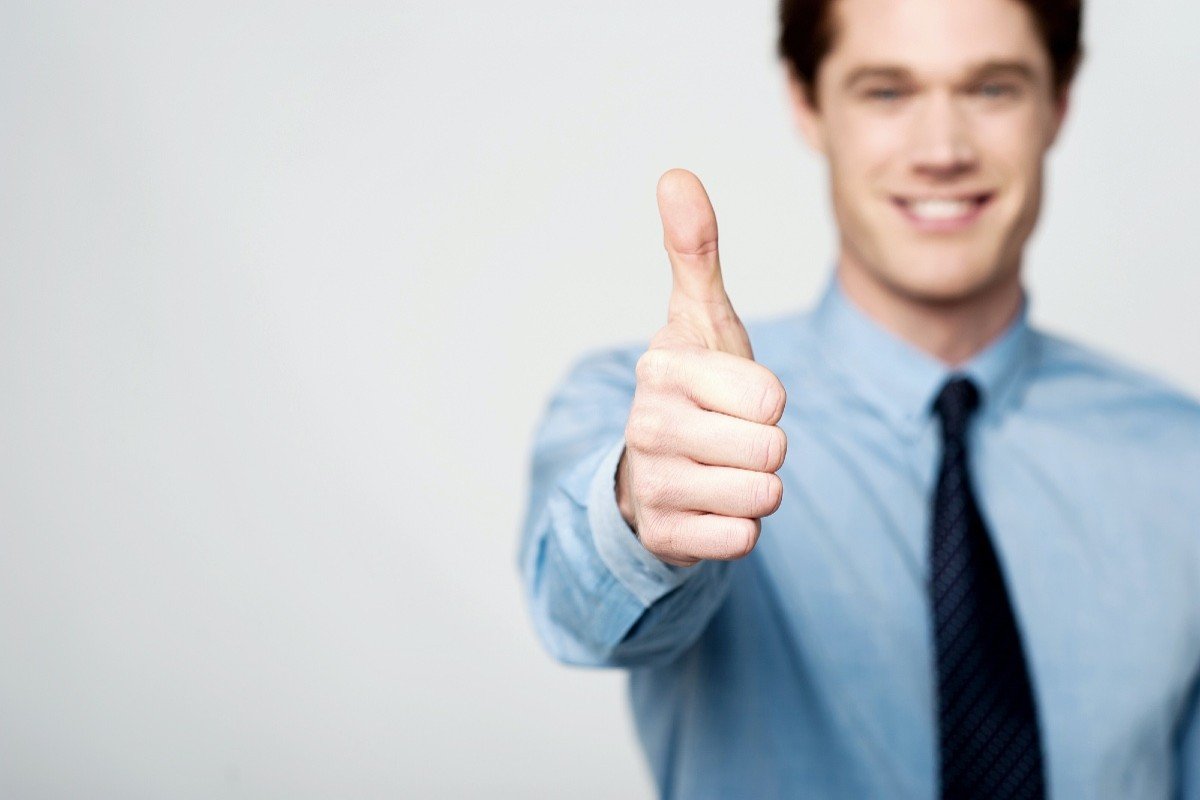 © Depositphotos
Did you like the balance puzzle from a Google job interview? Be sure to check our other brain teasers!