Bathroom Design Trends of 2020: What Bathroom Styles Are In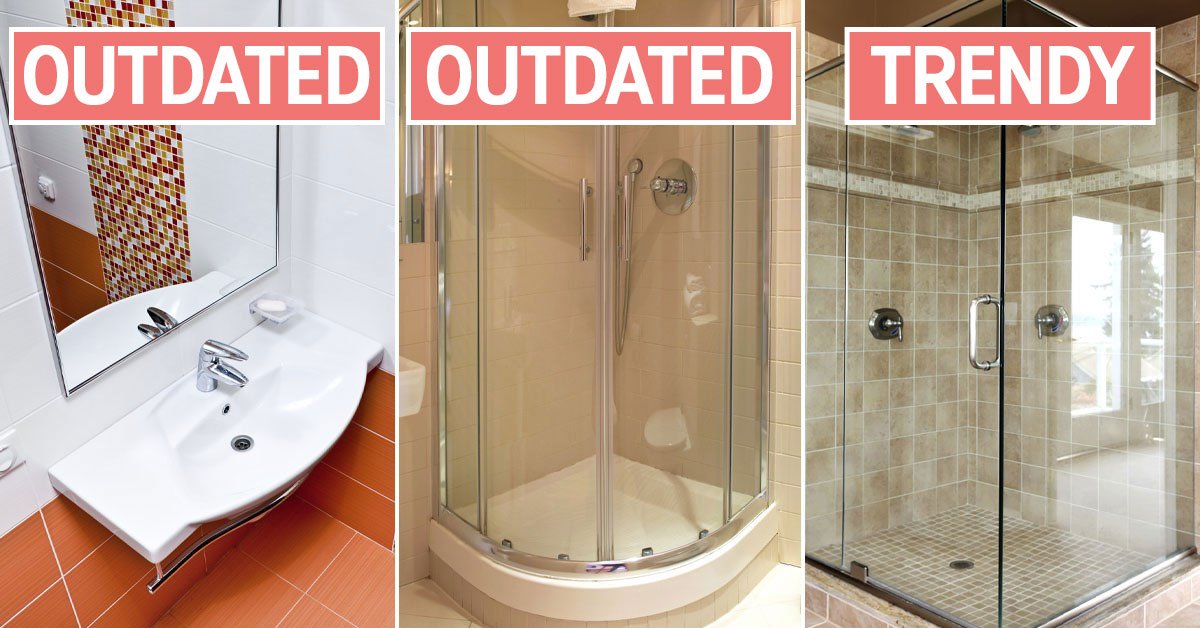 Home transformations have been rising in popularity. With so much inspiration online, it is hard to stop yourself from taking on the challenge of making your living space even more cozy and beautiful. There are many things to consider before making renovations to your home, though. Today, we're going to share with you some bathroom design trends that will last for years to come.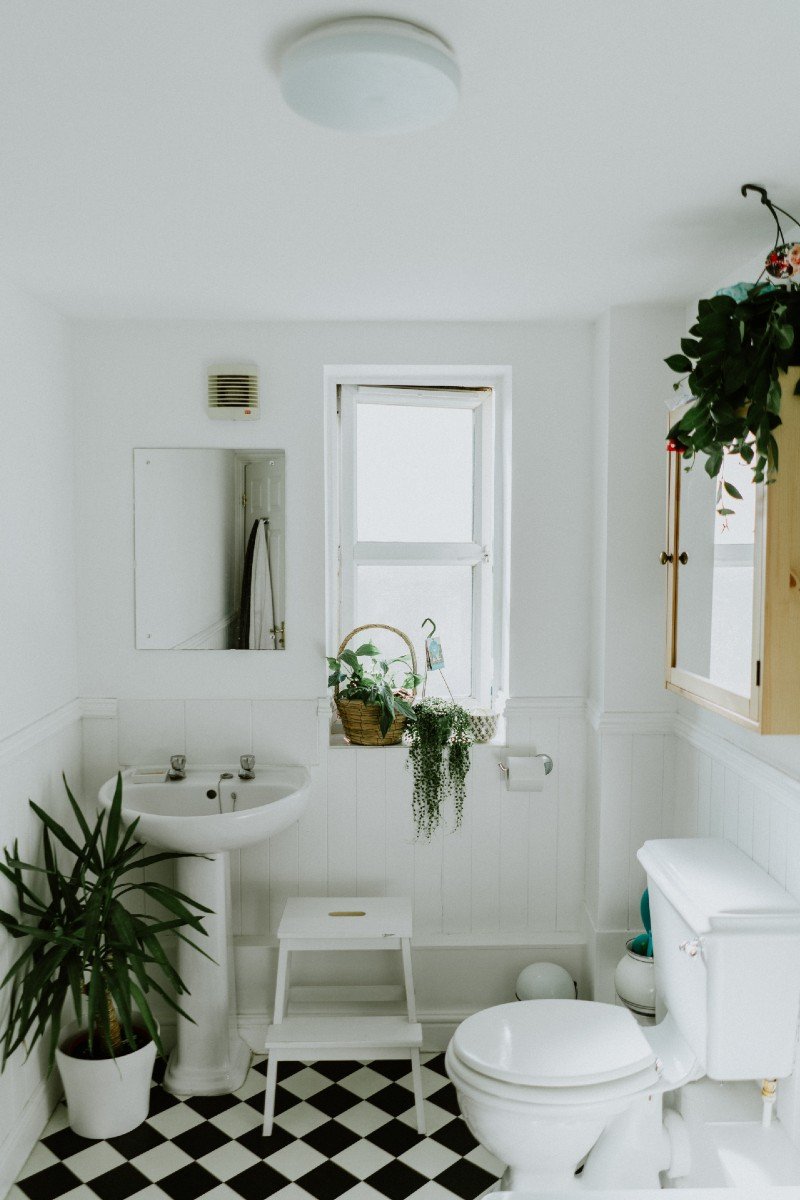 When renovating a bathroom, it is essential to choose the design that suits you best, especially when your bathroom is on the small side. Non-standard solutions can help make it feel and appear much more spacious. In any case, it is good to gather as much inspiration and information as possible, as well as know what styles are currently in. Without delay, let us look at the bathroom design trends of 2020.
Mirrors With Rounded Corners
Typically, round mirrors are many people's first choice. Nevertheless, for the bathroom, designers recommend opting for square mirrors with rounded corners — they are sleek and stylish, and they work with any interior design choice.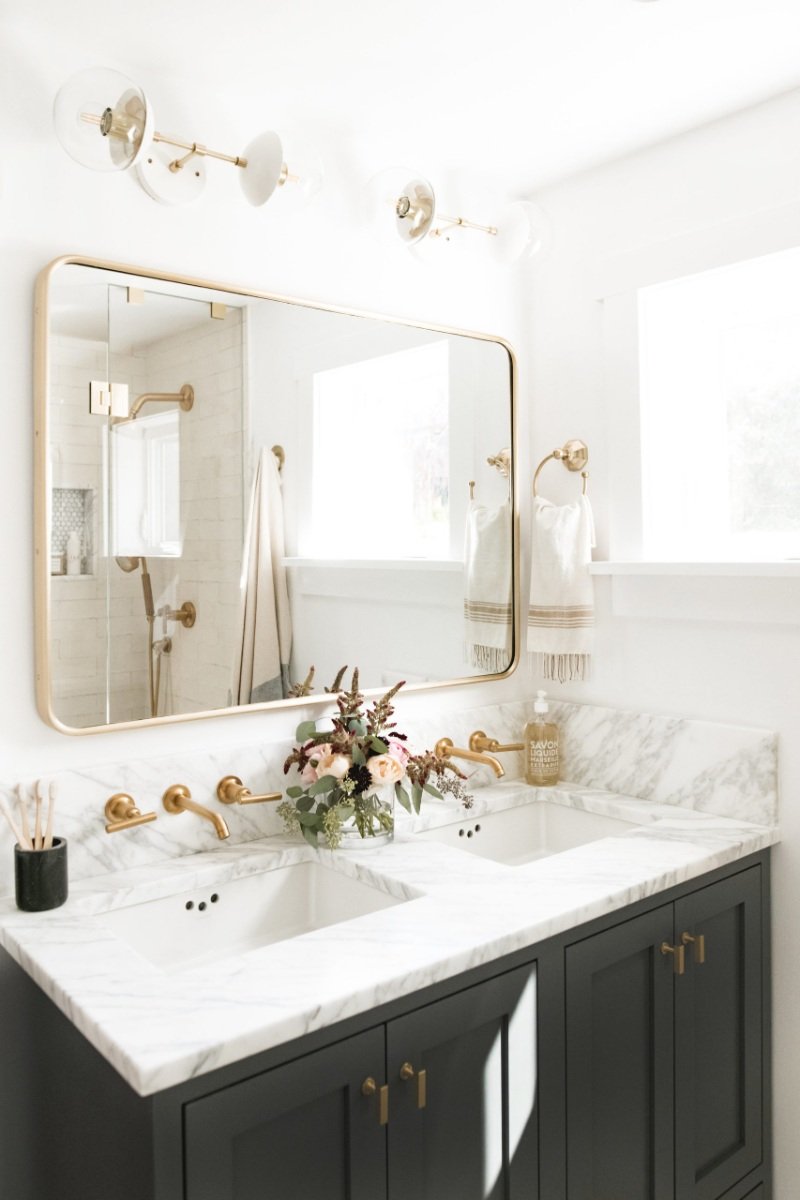 Console Washbasins
If you like classic-style bathrooms, then you will surely love console washbasins. The washbasin with a matching base offers free access to the bottom shelf, which is super handy. Note that this design harmoniously combines with a wall-hung sink.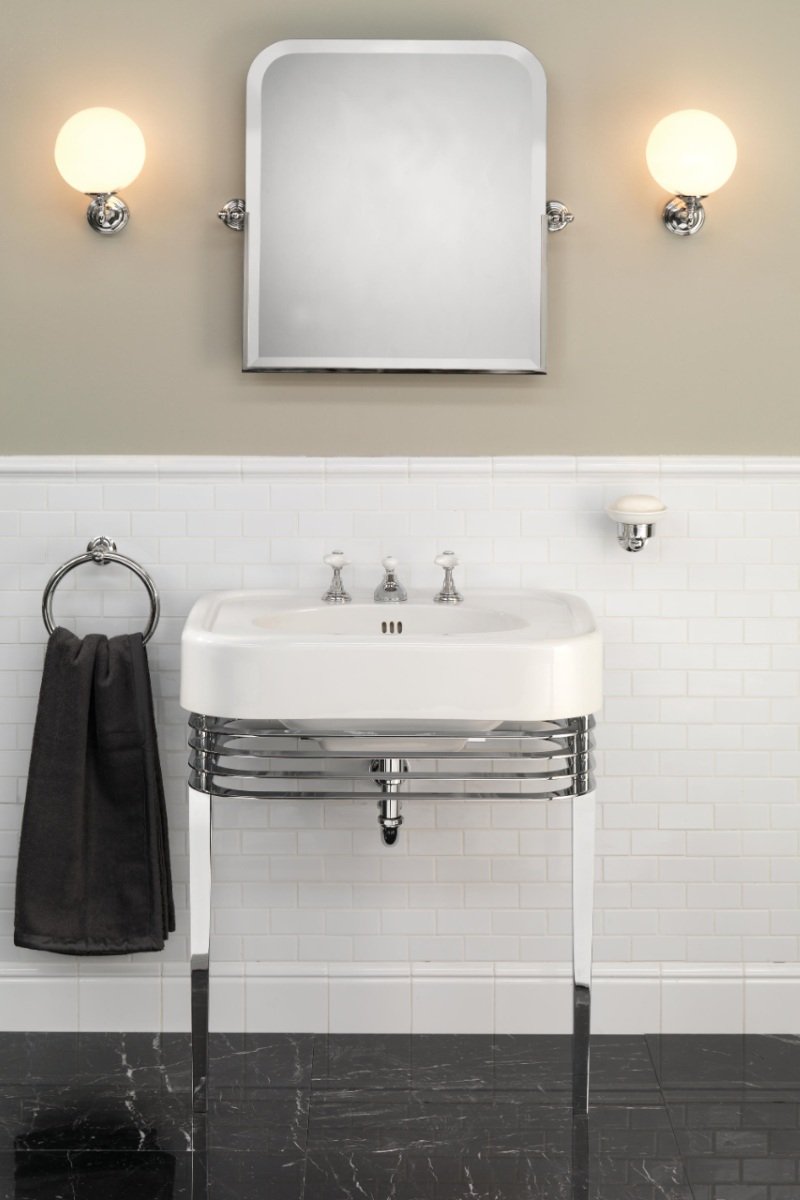 Wall-Hung Toilet System
Any pragmatic person who loves order in all aspects of their life will appreciate this idea. A wall-hung toilet system allows you to reach every corner of the bathroom to clean and dust it. Besides, it looks very modern. You will have to sacrifice a few inches of the space to install it, but it is very well worth it.
Glass Shower Enclosure
Opt for making an unusual-style shower area instead of an ordinary shower stall. Install a glass partition or floor-to-ceiling door, and your bathroom will gain a separate transparent room. Think about the shower area floor — it is a good idea to build a tile platform or a built-in drain that will visually expand the space.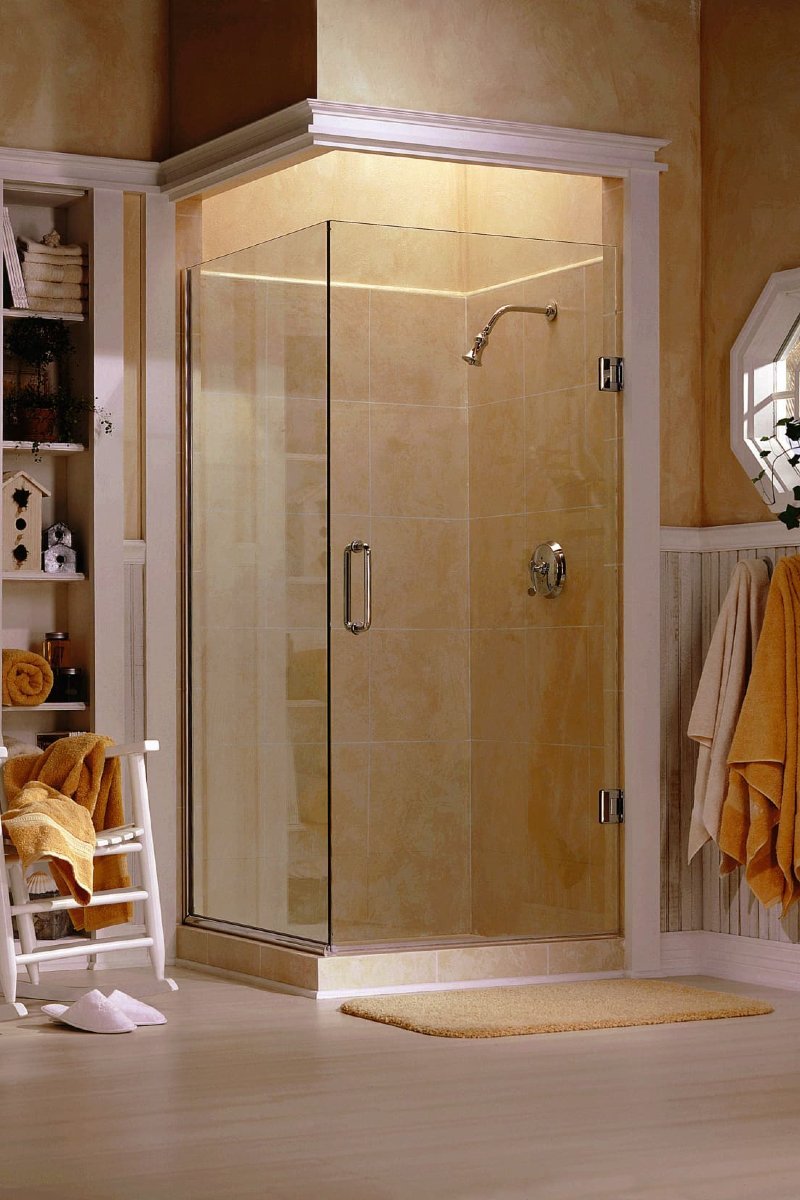 Elongated Tiles
There are many appealing solutions to replace ordinary square tiles. One of them is vertical tiles, which give the bathroom walls a trendy appearance.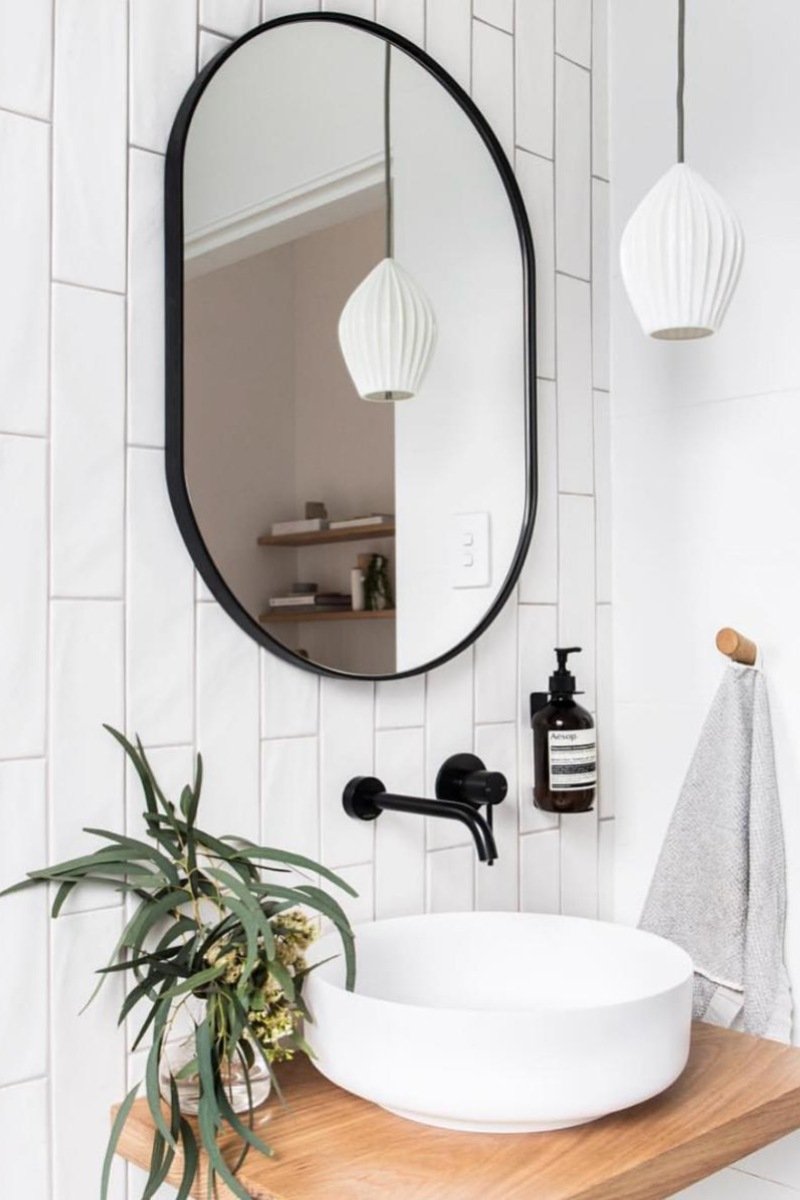 Nickel Accents
Not everyone fancies a white bathroom with a chrome shower system and taps. In this case, look into incorporating polished nickel elements in the design of your space.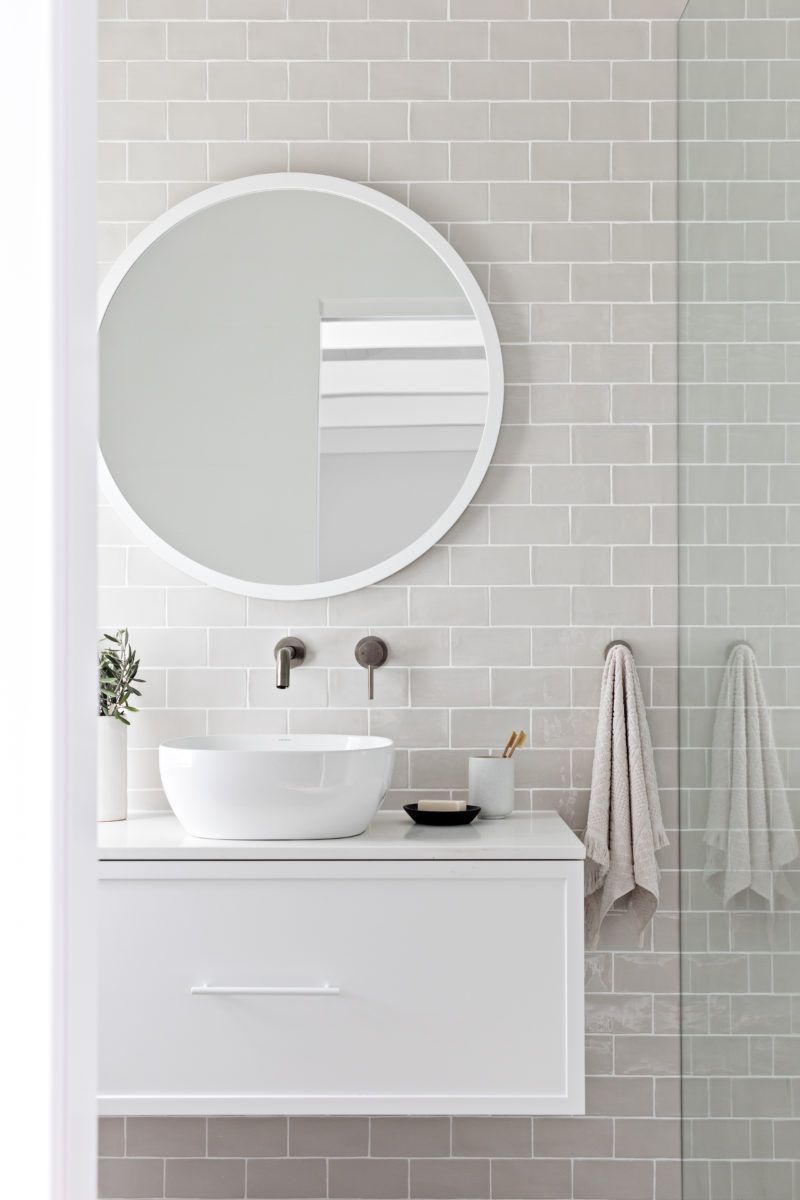 Hanging Sink Cabinet
An eye-catching solution that makes it easier to clean the bathroom and maintain a clutter-free appearance.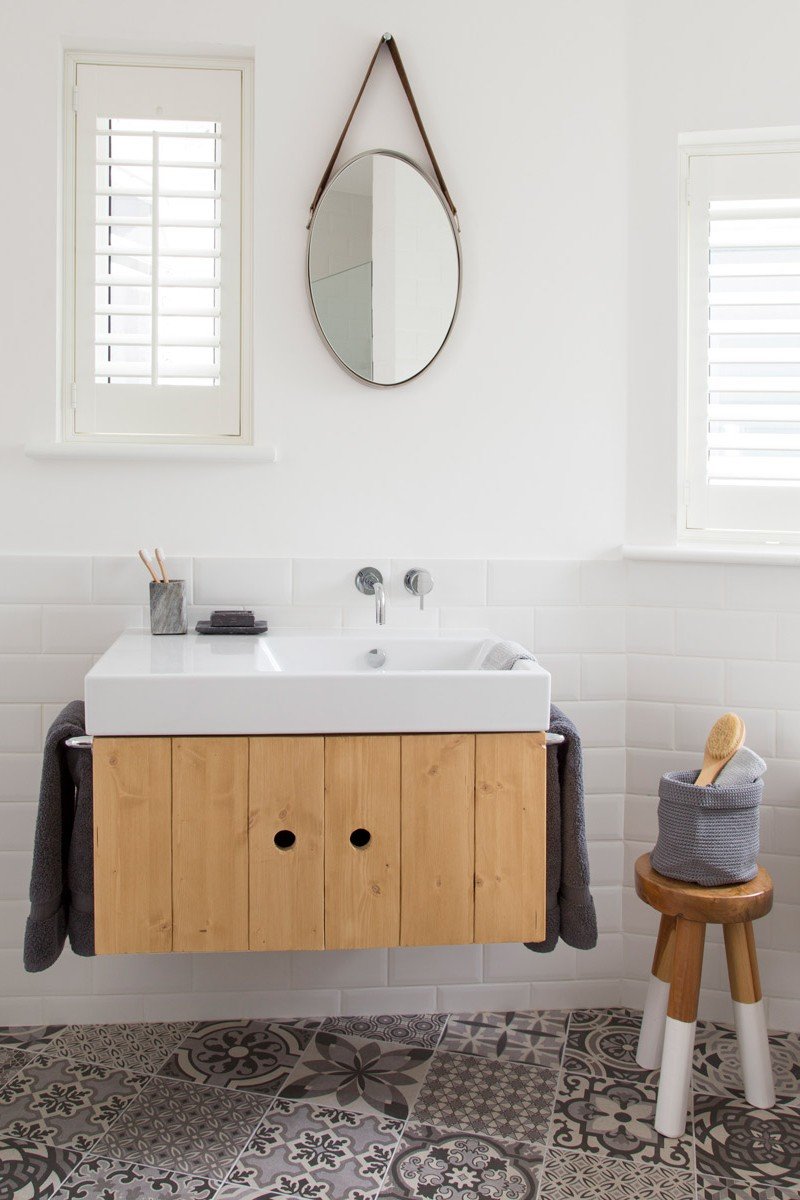 Mixer Taps of Unusual Shape
An unusual mixer tap will make even the most boring plain interior look trendy.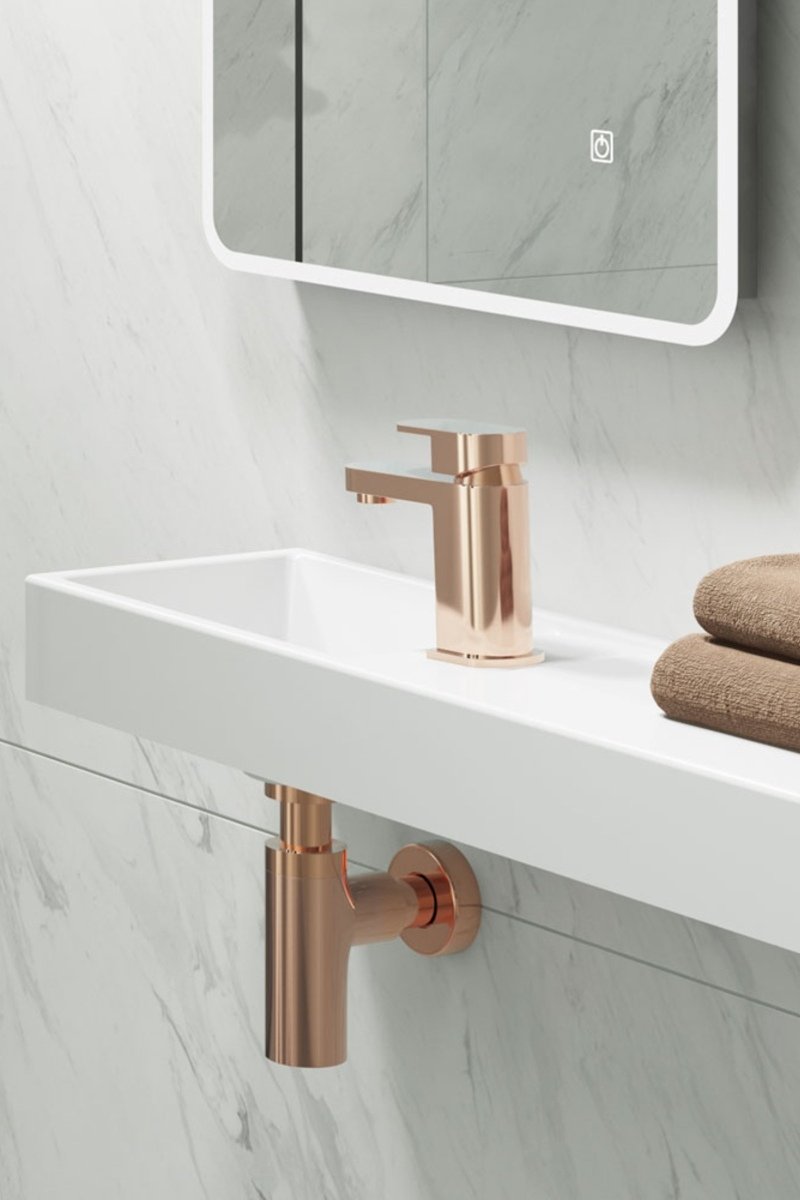 Marble Tiles
Large marble tiles immediately elevate the bathroom's look. You can cover all walls and the ceiling with such tiles or pair stone tiles in the shower with white walls.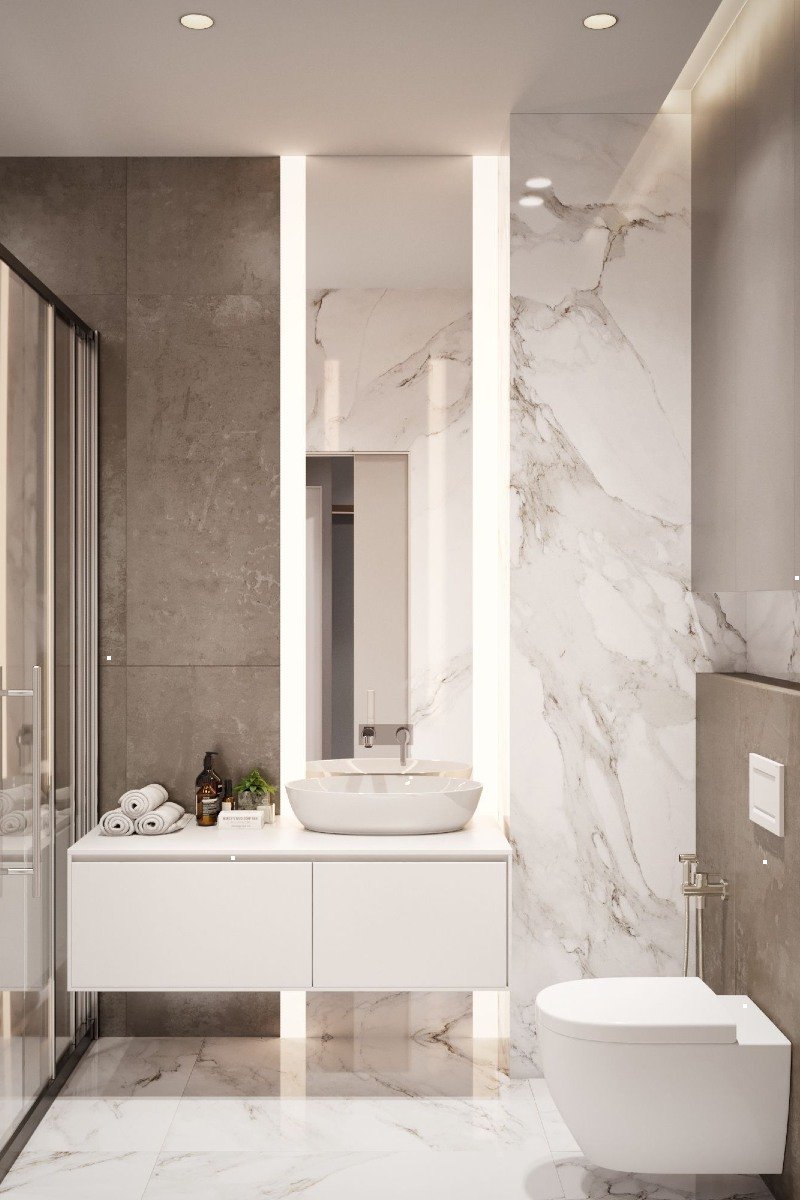 We hope these bathroom design trends have inspired you to tackle bathroom renovation you've been meaning to do for ages. Which ideas did you like the most?