Best Ways to Bake a Potato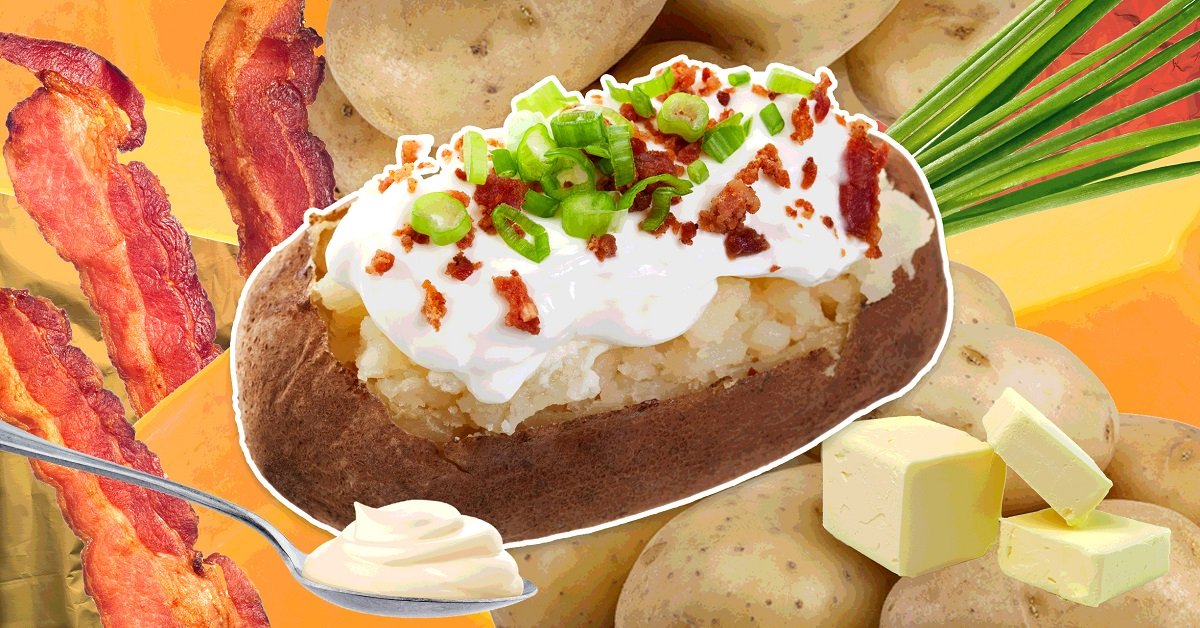 Each cook has a small experimentalist inside him or her, thus you can't blame us for trying something new, even if it turns into a food wasting. This time, Cook It intends to use all available cooking methods and choose the best ways to bake a potato.
Of all root vegetables, potatoes are the most nutritious, aromatic and have a rich taste. Besides, potatoes are almost impossible to spoil. At least we hope so!
Baked Potato Recipes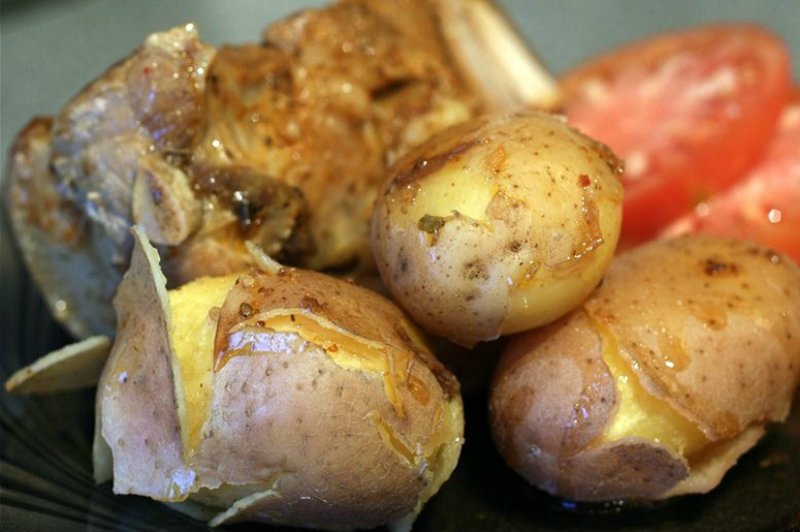 There is nothing easier than baking potatoes. If bonfires could be lit in the kitchen, the question of which method is the best would have disappeared. However, we have only the tubers, salt, pepper and oil.
Potatoes in a Toaster Oven
Let's start with the simplest one — jacket potatoes. The fastest way is to thoroughly rinse the root vegetables and toss them into a toaster oven. Cooking time ranges from 8 to 14 minutes. But to be honest, this method is going to disappoint even the biggest fans! The pulp turns out to be flavorless, potatoes become sticky inside and there is a high chance of stumbling upon a raw center.
Pros: this is definitely the fastest and most cost-effective way, as well as the dietary one. We give it 1 point out of 5.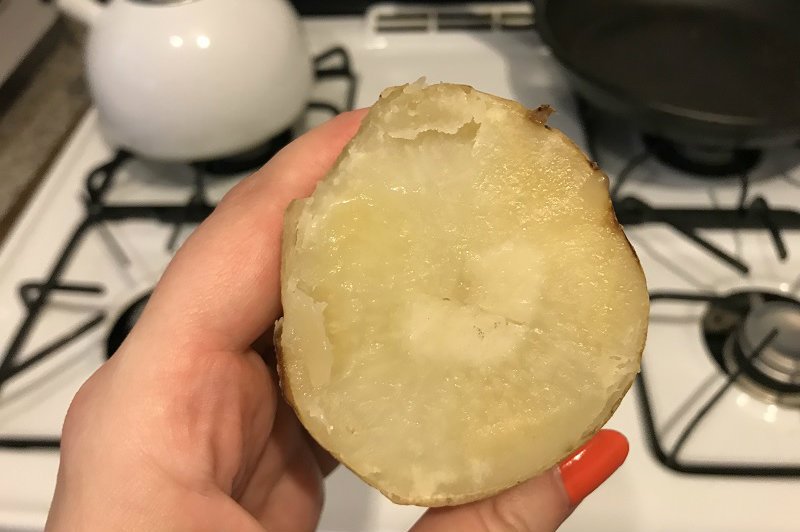 Potato in a Multi Cooker
This baked potato recipe will appeal to fans of slow food (supporters of long cooking and slow eating). You are going to need a multi cooker and foil. Wash the potatoes, rub them with vegetable oil (olive one, if possible), salt and pepper, tightly wrap in foil and place them in a multi cooker for 8 hours at low power and for 4 hours at high.
Pros: the neighbors won't be able to pass by your door — the smell of baked potatoes is always good news. Again, cooking potatoes this way is very simple.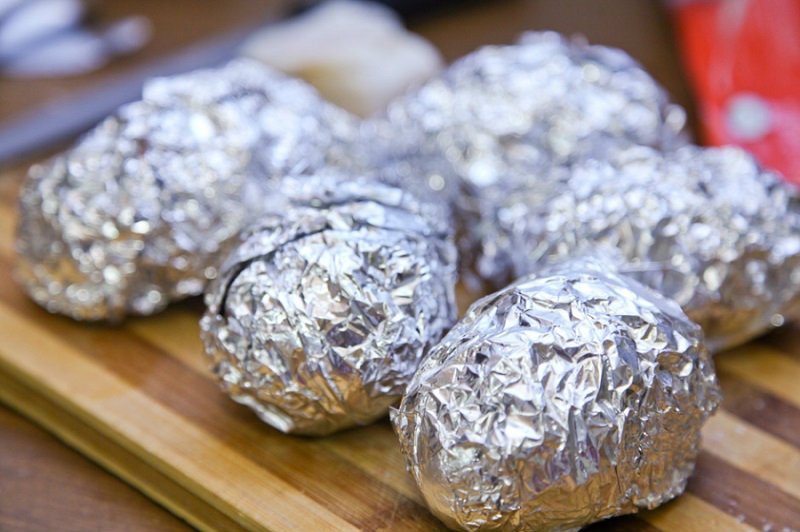 However, the lower layers of potatoes can be slightly overcooked. The taste is pleasant but quite plain. We give it 2 points out of 5!
Potatoes on the Grill
So we made it to the baking, but here we also want to do something special. You don't even need to peel the potatoes (just wash them) for this recipe.
Put the potatoes on the grid, after poking through with a fork. Bake it for 45 minutes at 400 °F (200 °C). Then season each potato with salt and pepper, put a piece of butter on top and bake for another 15 minutes.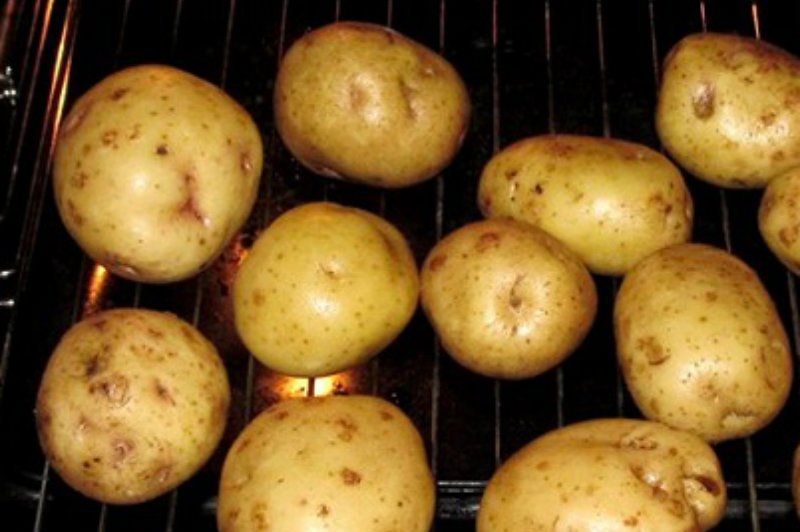 Conclusion: it was almost perfect, perhaps it would be worth holding another 5 minutes. The oil didn't soak the potatoes a lot, but formed delicious crust. Since this recipe requires a little more effort, we give it 4 points out of 5.
How to Bake Potatoes in the Microwave and in the Oven
What to do if you're running out of time? Classic baked potatoes have been cooked for quite some time. We have an original recipe for alternately baking a product that will speed up the process.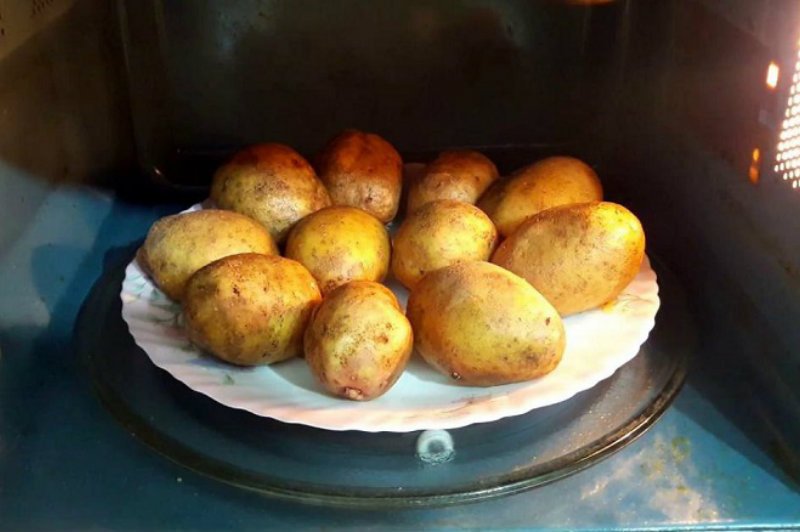 Again, no peeling. Just brush the potatoes and remove the dark spots. Put the tubers in the microwave for 4 minutes at maximum. Then turn the tubers over and bake again. Control stage is to place the potatoes in the oven for 15 minutes at 400 °F (200 °C).
There is no foil, no salt, no oil. As simple as possible, even with double baking, and just as dietary as in the first case (and much tastier). True, it's still a bit fresh, so we give 3 ½ out of 5.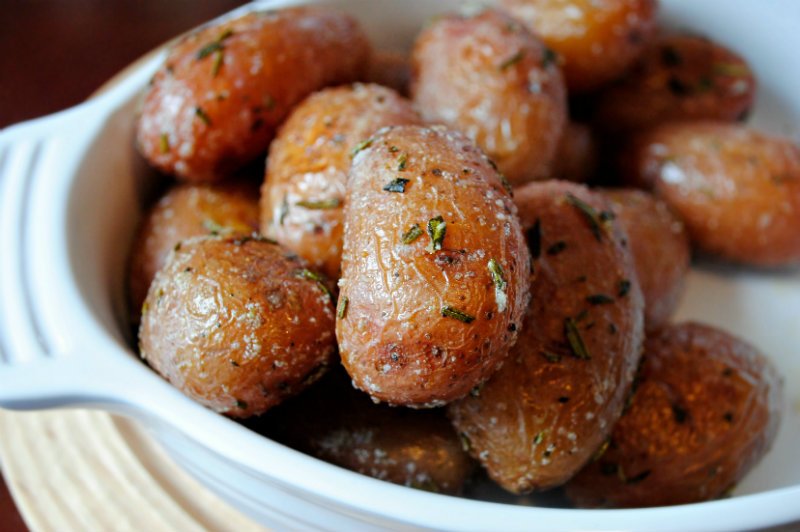 How to Bake Whole Potatoes
Whole potatoes in the oven without salt, oil and pepper: almost similar to those from the previous recipe, but without a microwave. Just put the washed potatoes on the grid and bake for 45 minutes at 350 °F (180 °C). Then bake it until cooked. To check it, use a toothpick.
Unfortunately, if you don't poke the tubers, they really bake worse. The chance of undercooking them is quite big, and the taste is affected greatly. Rating: 2 points out of 5.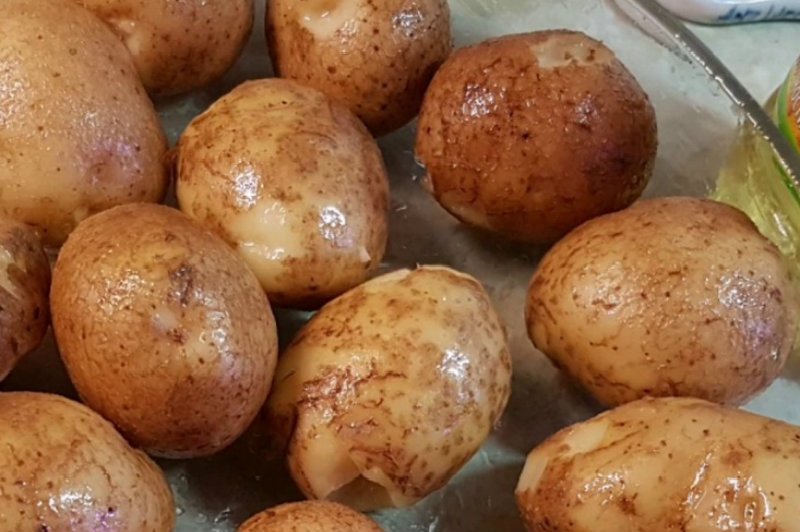 How to Bake Whole Potatoes: Method № 2
This time we poked it through with a fork and baked at 350 °F (180 °C) for about one and a half hours. No additional checking, everything is as simple as it could be.
It turned out almost perfect! We give it 4 points out of 5.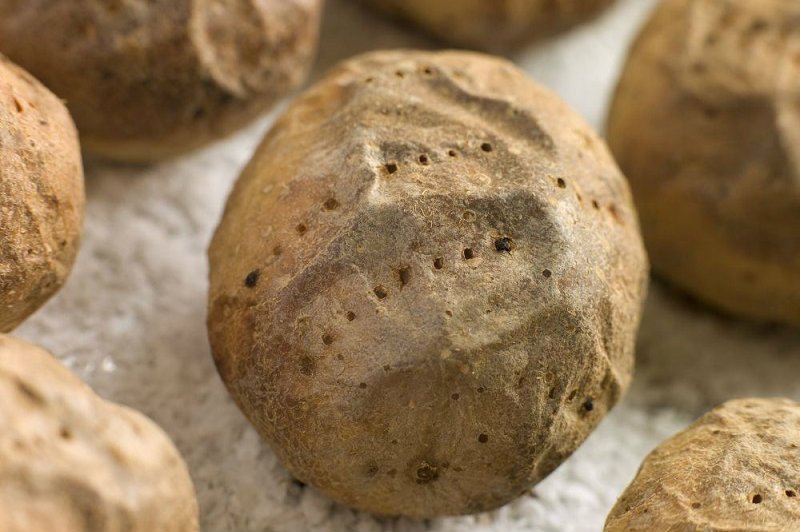 New York Times Recipe
Wash the potatoes, dry and rub them with salt and oil. Rub it thoroughly, don't spare any! Then bake in the oven at 375 °F (190 °C), it can take from 45 minutes to an hour.
The dish turns out perfectly salted, but it is unlikely that you will get a delicious crust. As for aroma, such a potato doesn't have a distinctive one. We give it 3 points out of 5.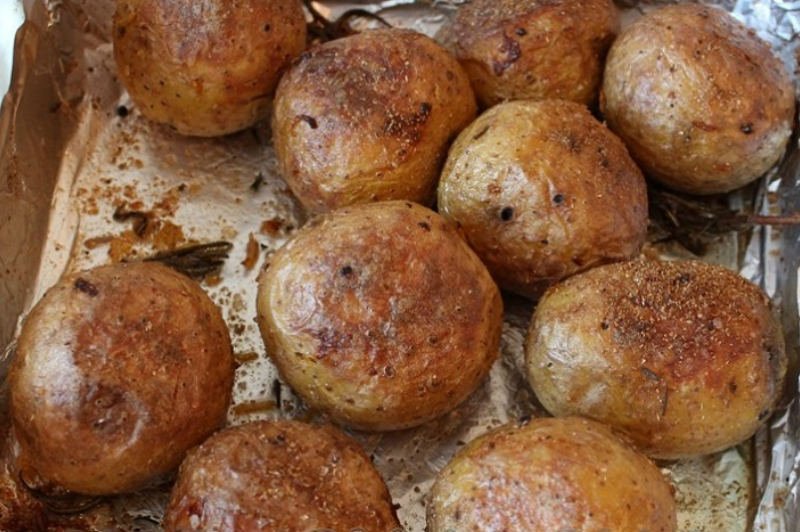 Potatoes in Salted Water
We wanted to boil and bake potatoes at the same time. For this recipe just add salt to taste depending on the amount of food.
Dip the washed potatoes in a pot of salted water and bake for 45 minutes at 400 °F (200 °C) for about 45 minutes until fully cooked. The water should evaporate quite a lot, while the potatoes won't be overdried, but perfectly baked inside. The skin will be slightly covered with white coating, but inside, believe us, it will be salted just right. We give 5 points out of 5.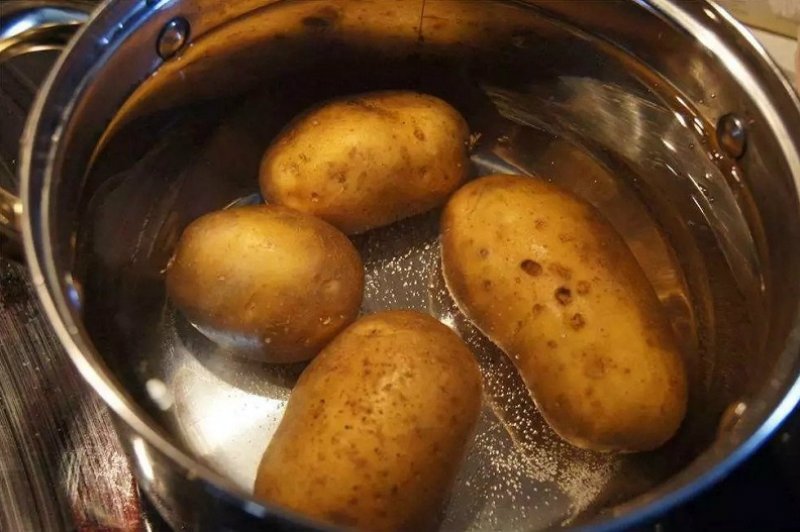 It's time to draw the conclusions. In all cases, the recipes are extremely simple and require only thoroughly washing the veggies and turning on the kitchen appliance, whether it be a microwave or an oven. For such simplicity, we love potatoes!
The worst way to bake is still the first one. We focus on this, as some toaster ovens have a special potato mode. The top three methods were: potatoes in salted water, the ones on a grill with and without oil, but previously poked through with a fork.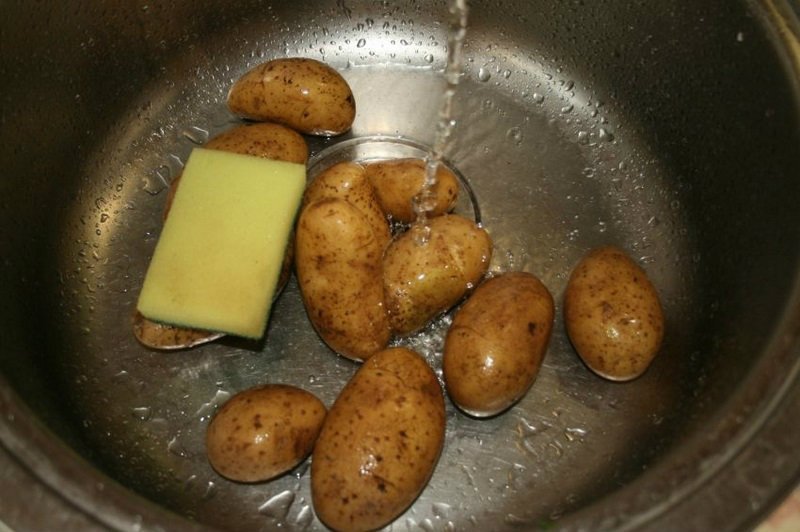 Oil with spices can fix almost any potato, and it's true that such a side dish is difficult to spoil (but easier than we'd like it to be). Even after our terrible experiments, it stayed edible. You can try the most successful options for cooking "quick" potatoes, just don't tell Jamie Oliver how they were done. Let it be our little secret!