How to Choose a Cezve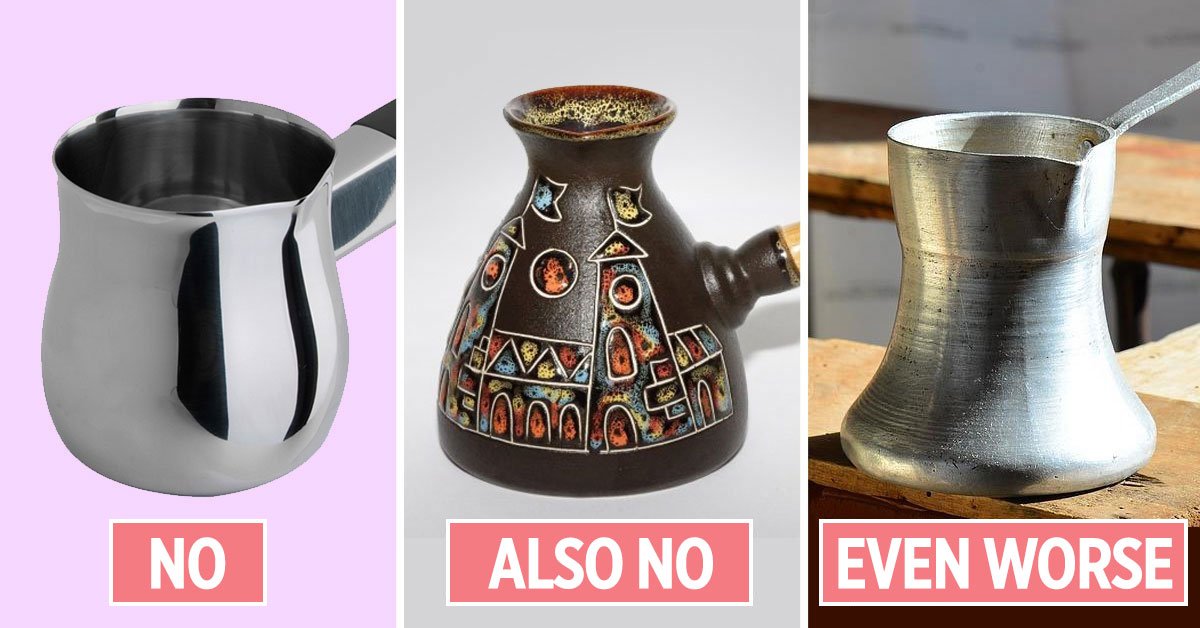 I am one of those people who start their day with coffee. Only a cup of this fragrant drink can wake me up. I make coffee in a cezve that a friend gave me. She travels often, and from the last trip she brought me a cezve she'd bought in Turkey.
The friend also told me how to choose the right cezve. It turns out that manufacturers are changing the shape and material of the pot to attract customers and reduce the cost of goods. But using such a cezve you'll get a tasteless coffee. Here's what you should pay attention to when choosing a good cezve.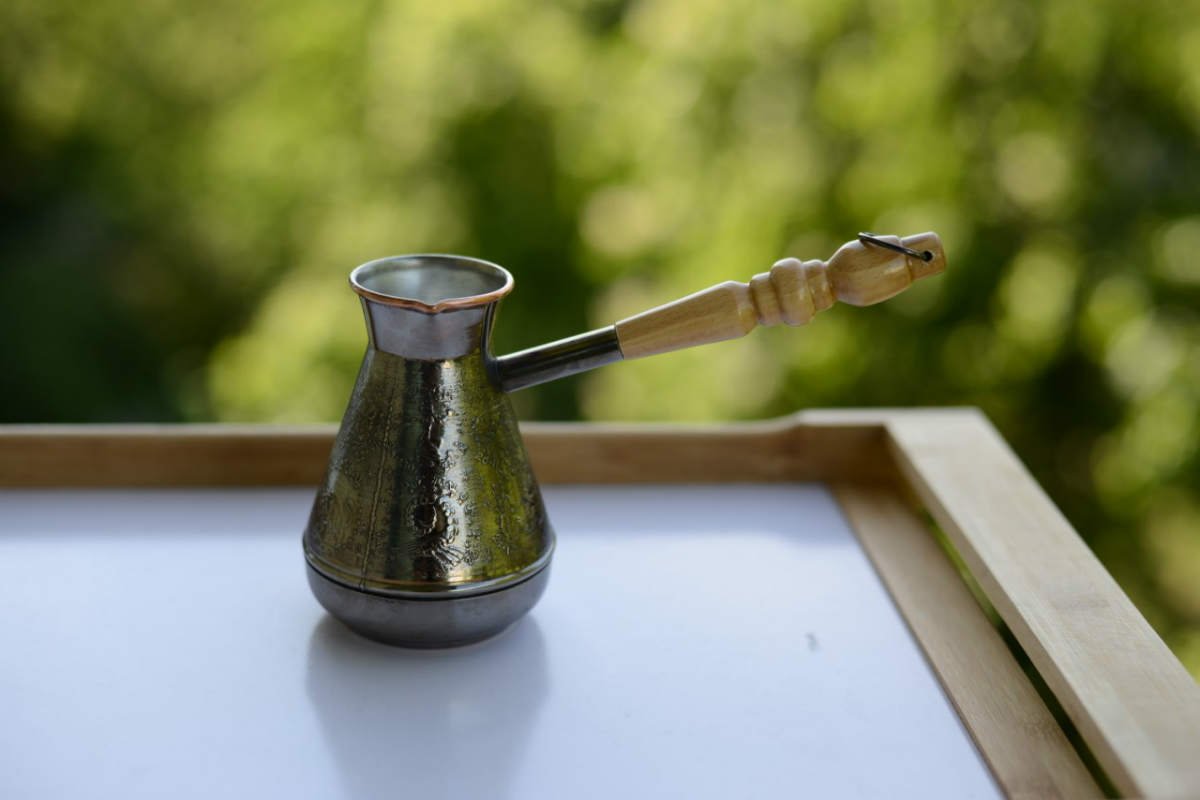 How to Choose a Cezve
Shape
Look at the shape of the cezve first. Its neck should be almost twice as narrow as the bottom. If the diameter of the neck is smaller, the coffee will not be able to fully contact with water when heated. Such drink will be tasteless.
A wide neck will make the coffee oils evaporate quickly, which is why such coffee won't be fragrant.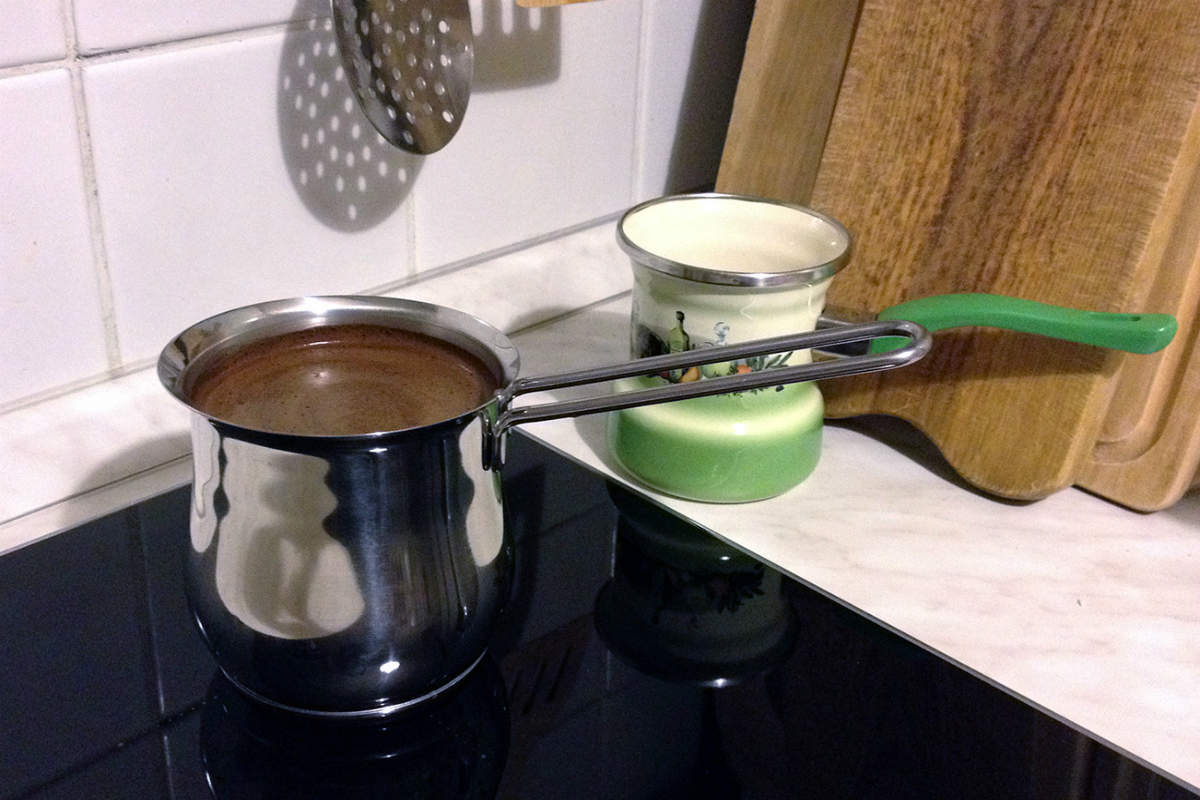 Material
The first cezves were made of copper. Today, there are many more suitable materials. The main thing is that the heat in the pot should be evenly distributed. If the coffee tastes worse after brewing, or if it has a strange aftertaste, it is most likely a matter of the cezve material.
Good Material Options:
Quartz
The material is clear, which is why you can monitor the brewing process better. But there is one drawback — quartz is fragile.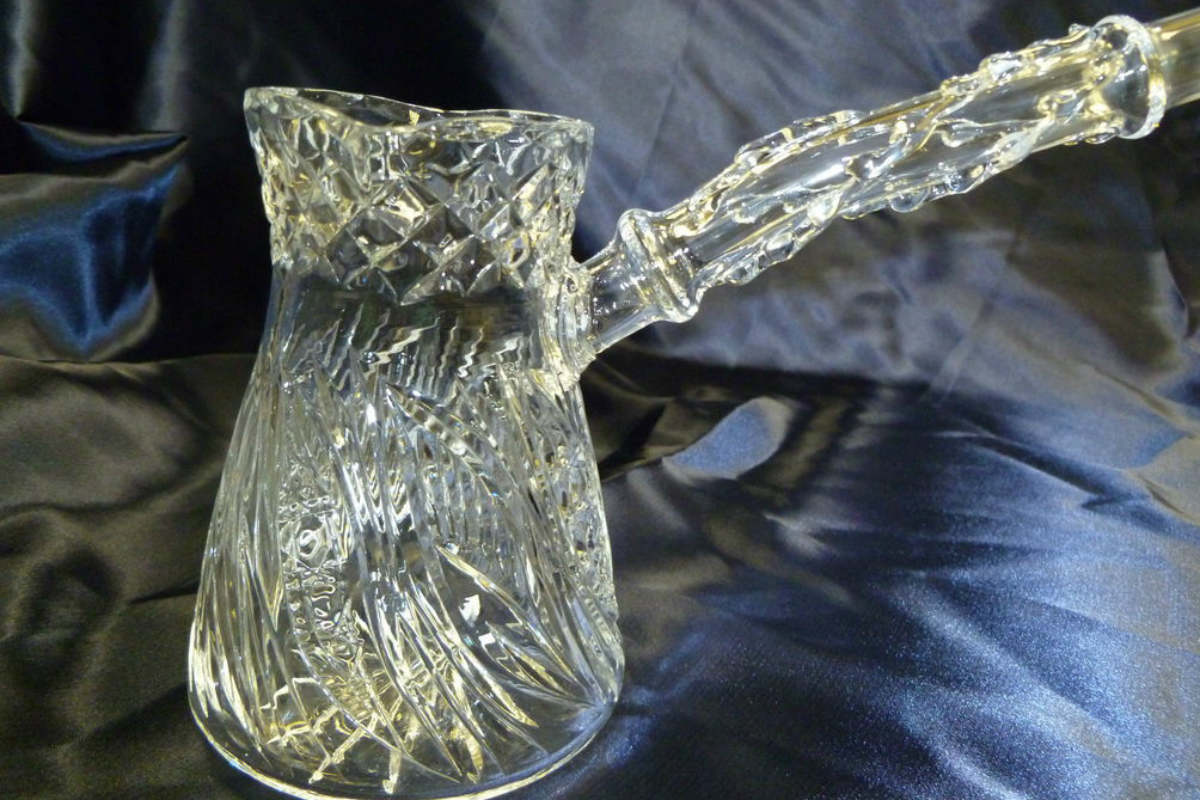 Ceramics
Not the worst option. But the ability to stay hot for a long time can become a drawback. Even if you remove the cezve from the heat, keep a close eye on it.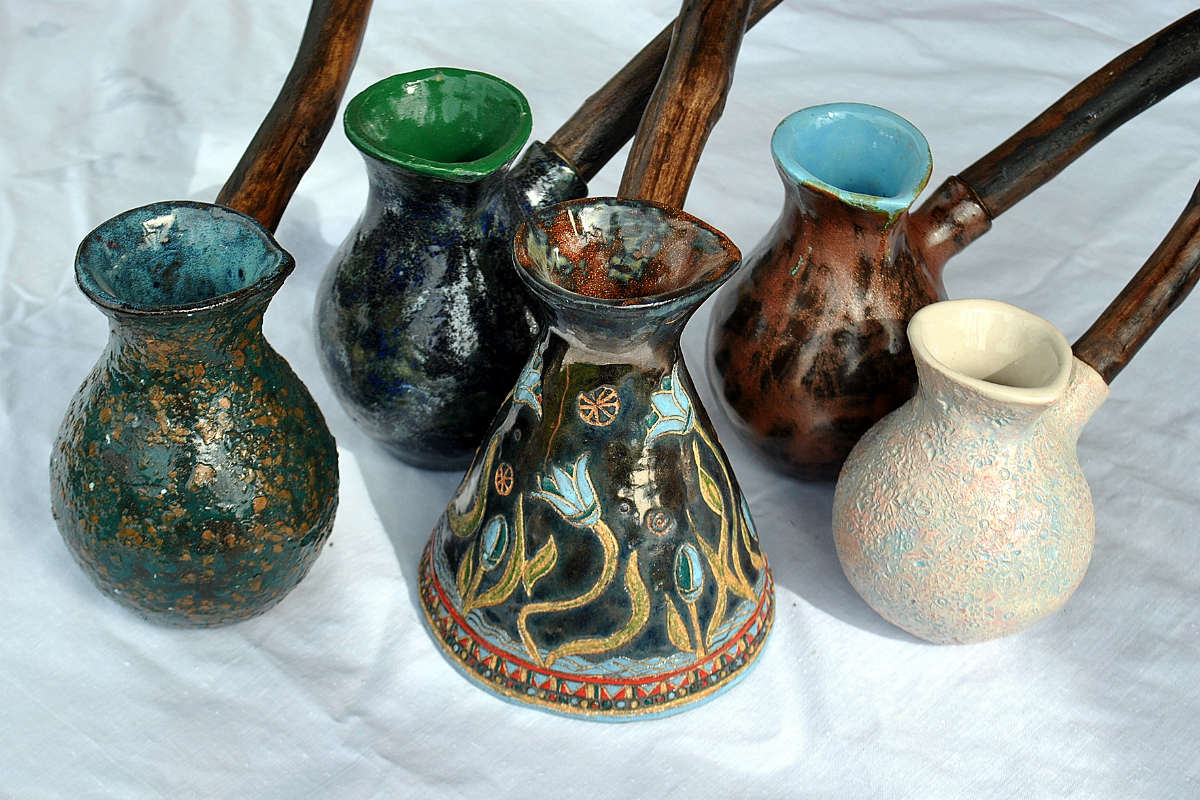 Copper
The best option. I advise you to choose it. Just make sure the inside of the cezve is covered with a thick layer of tin or silver.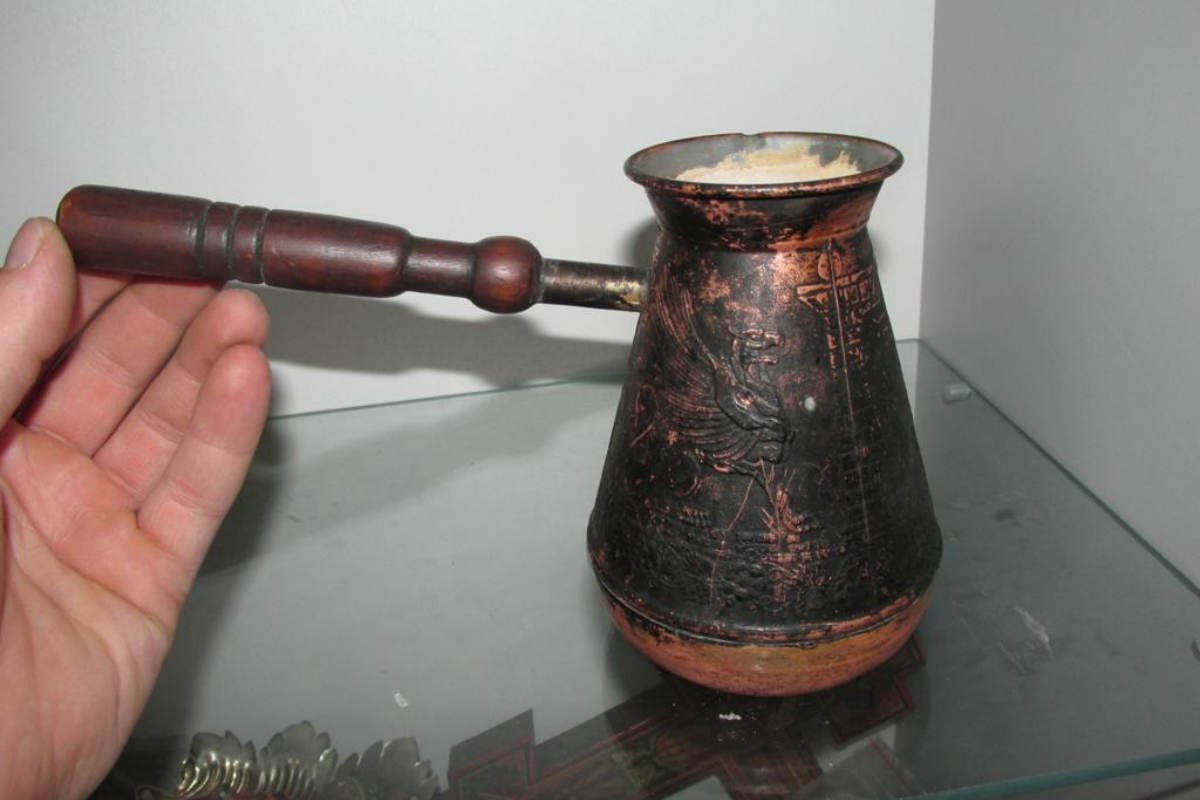 Bad Choices:
Clay
Its ability to absorb smells makes it unsuitable for brewing coffee.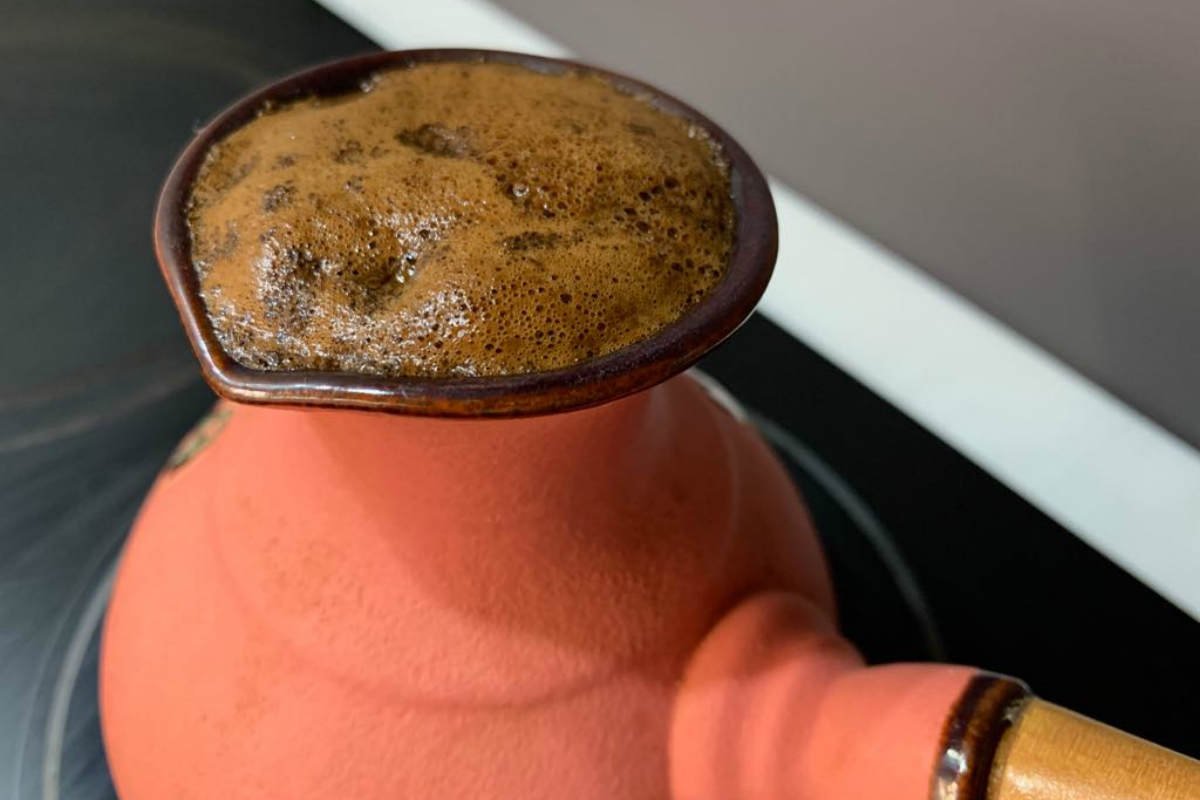 Aluminum
This material changes the taste of coffee so it's also not suitable.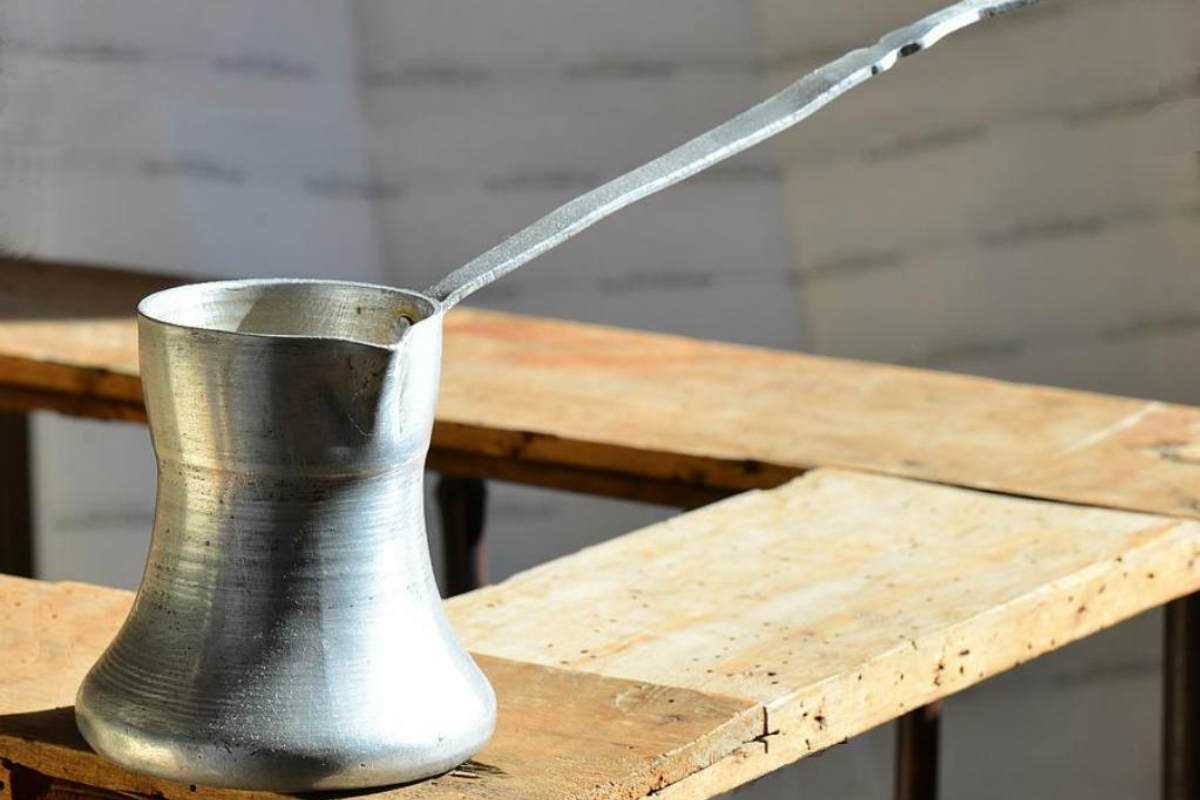 Stainless Steel
The bottom heats up much faster, which can result in a burnt coffee.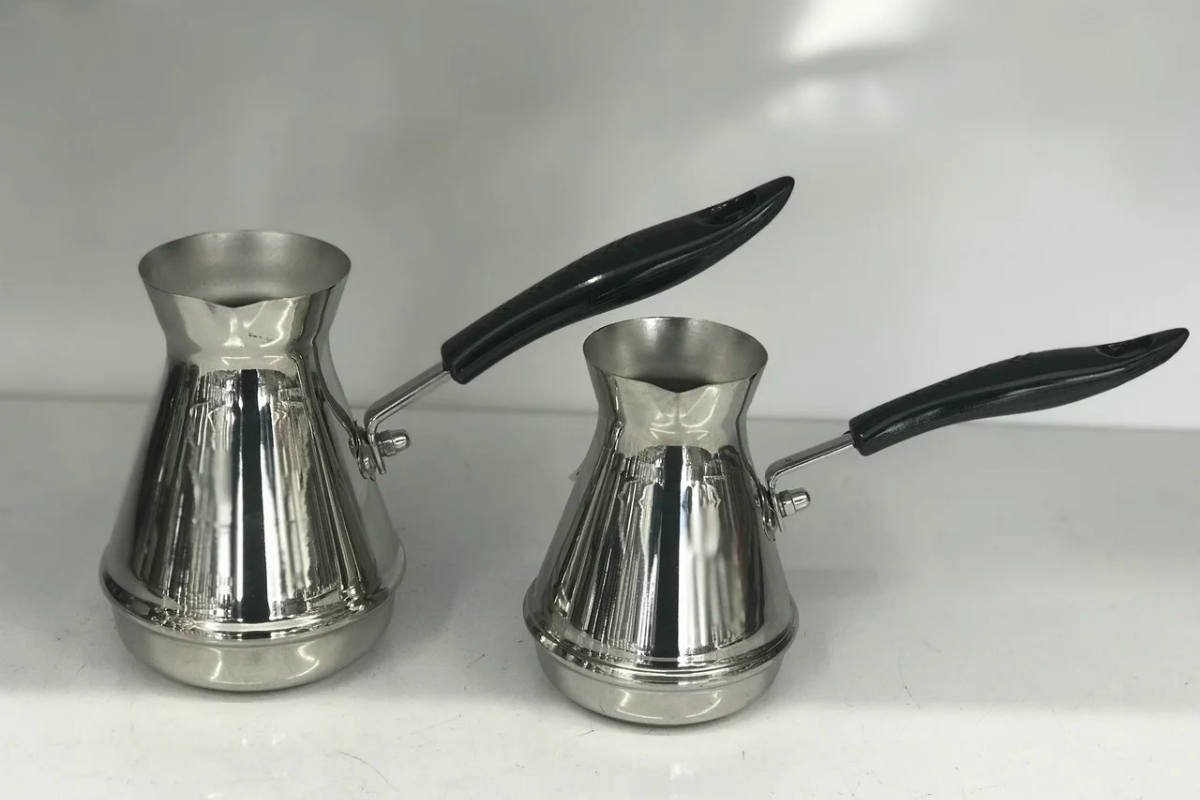 One test can be done to check the quality of a cezve. Pour drinking water into the clean pot. Boil it and let it cool completely, then taste it. If you feel a weird taste, the cezve is not suitable for brewing coffee.
Size
Coffee is served in small cups. The standard cezve is designed for a maximum of two servings of about 3 oz (90 ml). The drink is prepared quickly in it, and its taste is rich.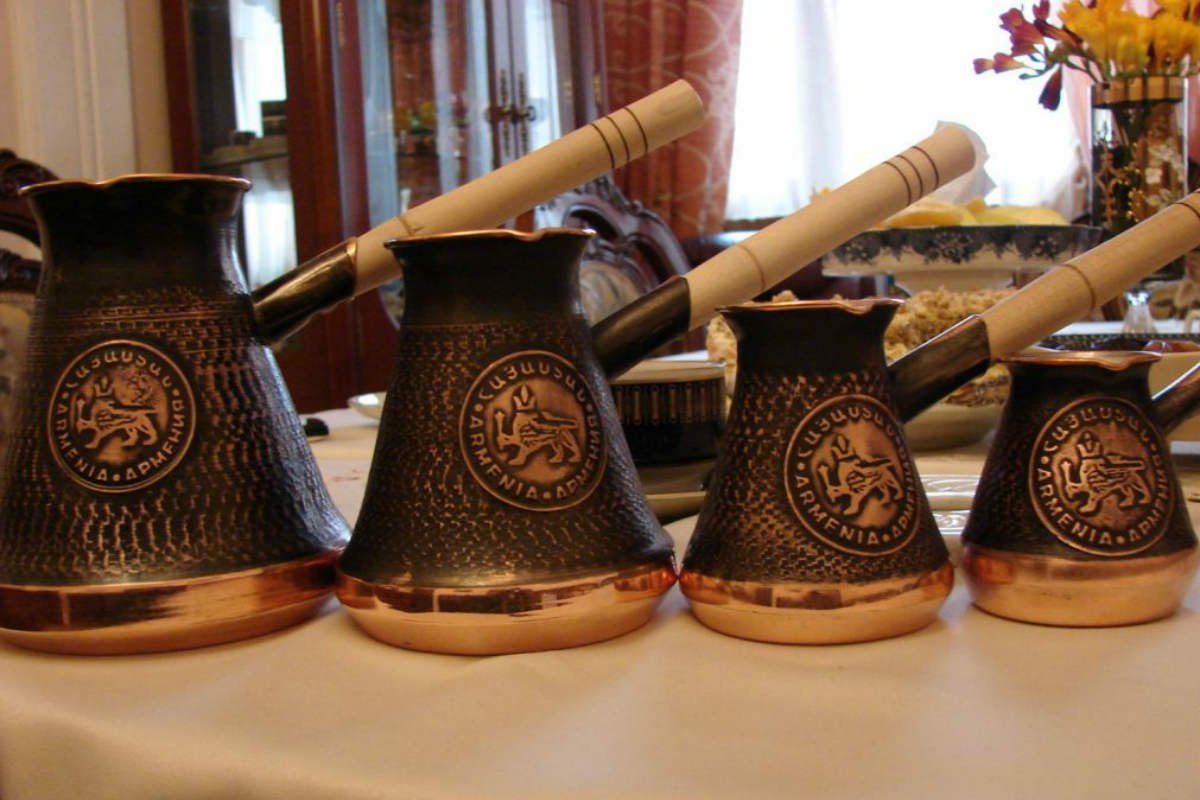 You can also choose a 10 oz (300 ml) cezve. But then it all depends on the shape. There is a risk of losing some of the flavor. And very large ones 17 oz (500 ml) are suitable only for a large company. To get good coffee, you have to fill the entire pot.
Preparing a New Cezve
Rinse it thoroughly with clean water.
Boil some water with a slice of lemon in it.

Add a spoonful of coffee to a new portion of water and boil again.
Do not use any detergent to wash your cezve. It will stay on the walls and ruin the taste of the drink.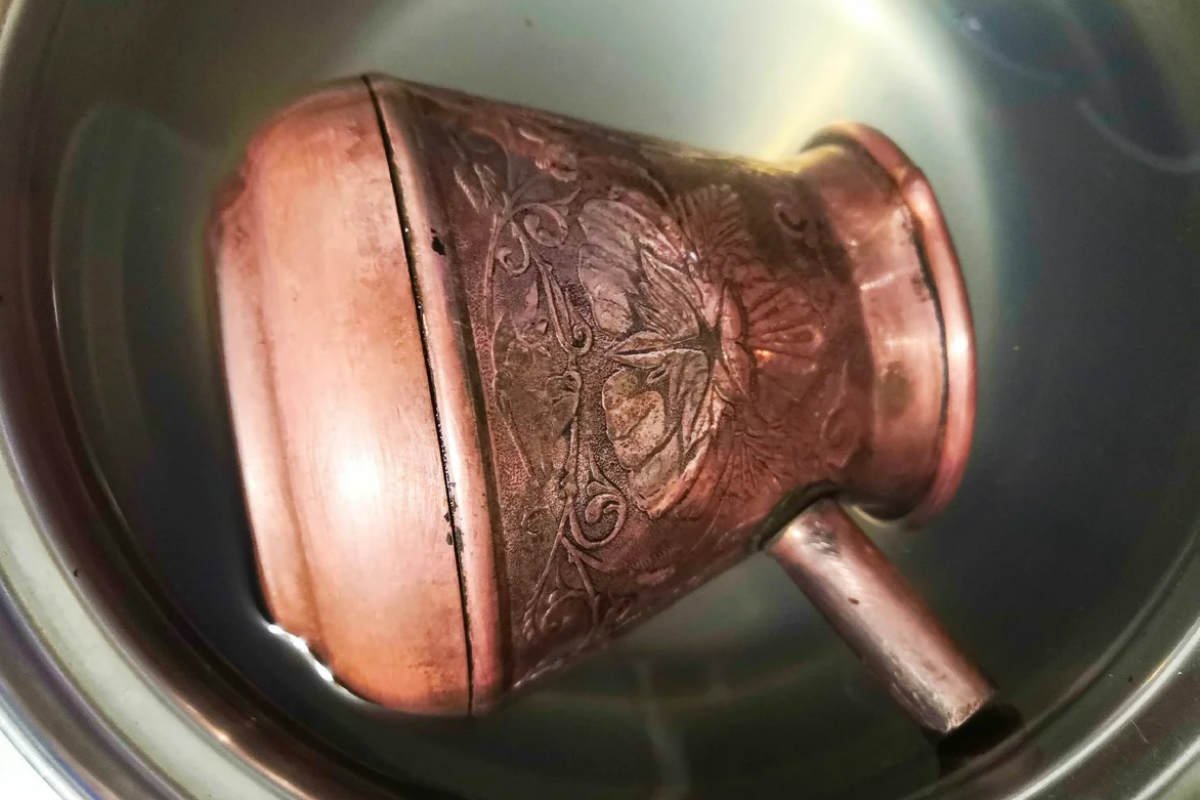 If you still doubt that coffee can get better with the right pot, you should compare the two drinks. I'm sure you won't be able to return to the old taste after that.